The Best Yarn for Scarves
Crochet scarves are great if you'd like to make a quick project, they also make a great last-minute gift since they are easy to make and most are perfect for beginner crocheters.
If you are searching for some ideas on what yarn to buy for your next crochet scarf, this post will help! There are many yarns available, and most all of them are great for making scarves.
Below, you'll find that I picked a few of my favorite yarns for scarves that I thought you may enjoy.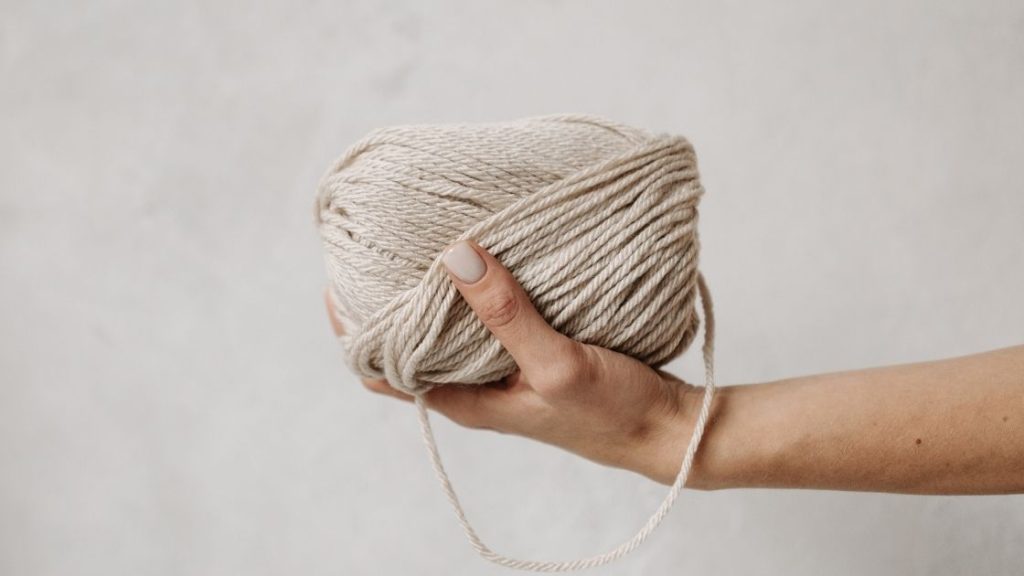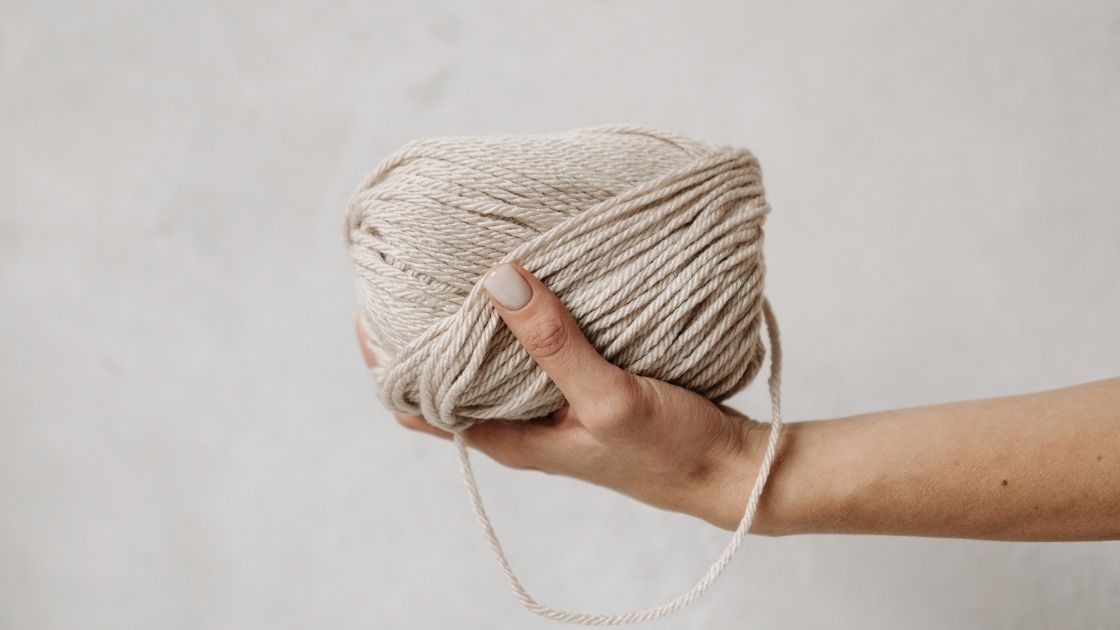 Things to Keep in Mind When Picking Yarn for Scarves
When you are picking out yarn for scarves, you will want to look at yarn weight and the crochet stitches you want to use in your design. Learn more about each of these below.
Yarn Weight
Yarns are available in different weights. Yarn weight is important to take into consideration when choosing yarn, so when you will want to keep that in mind when picking a new yarn for your scarf.
If you are crocheting a heavy scarf for winter, you will want to use a bulky or super bulky weight yarn for a warm scarf. On the other hand, if you are making a lightweight scarf for spring you would want to use a lighter yarn such as a three weight cotton yarn, so it is not overly warm.
For example, as a crochet designer who lives in Pennsylvania, I tend to make most of my winter scarves with a wool or wool blend super six bulky yarns since we have freezing winters here.
I suggest keeping the location of the person who will be wearing the scarf in mind. You wouldn't use the same weight of yarn and fiber for someone who lives in Texas vs. someone who lives in Pennsylvania.
When you live in a warmer climate, you will more than likely only need to use lighter yarns, such as three weights or four weight yarn.
Crochet Stitches
When you pick a yarn for a scarf, you will want to work up a gauge swatch or small sample of the scarf with the crochet stitches in the scarf design to see what it would look like worked up.
Different yarns can change how a stitch pattern will look like. Some of the most common crochet stitches used in scarves are basic ones that most learn as beginner crocheters. Take a peek at a few of them below.
It is important to keep in mind the yarn weight, yarn fiber content and crochet hook size used when choosing the scarf pattern (& stitches) you want to make, so you make the best choice.
Best Yarns for Crochet Scarves
You can learn more about the different types of yarn available, so you can pick the right yarn for your next crochet project before purchasing yarn. When you have a particular pattern in mind, it always a good idea to make sure you make the perfect choice when looking for scarf yarn for that crochet pattern.
Extra: If you have other yarn recommendations that I may have missed, please let me know in the comments or email me. Enjoy!
Acrylic Yarn for Scarves
Acrylic yarns are a perfect choice for crocheting scarves since they are durable, inexpensive, and easy to find in most local craft stores. Take a look at a few of the best acrylic yarns broken down by yarn weight that are all acrylic fibers.
Three Weight Yarns (lightweight)
Four Weight Yarns (medium / worsted)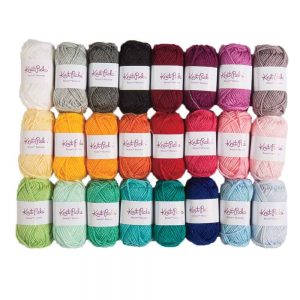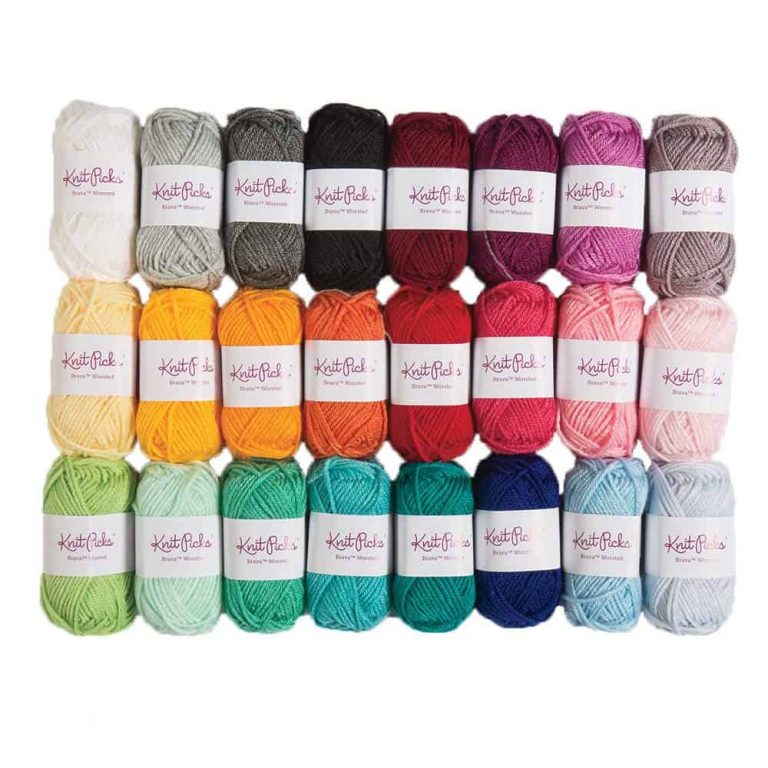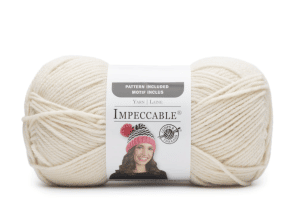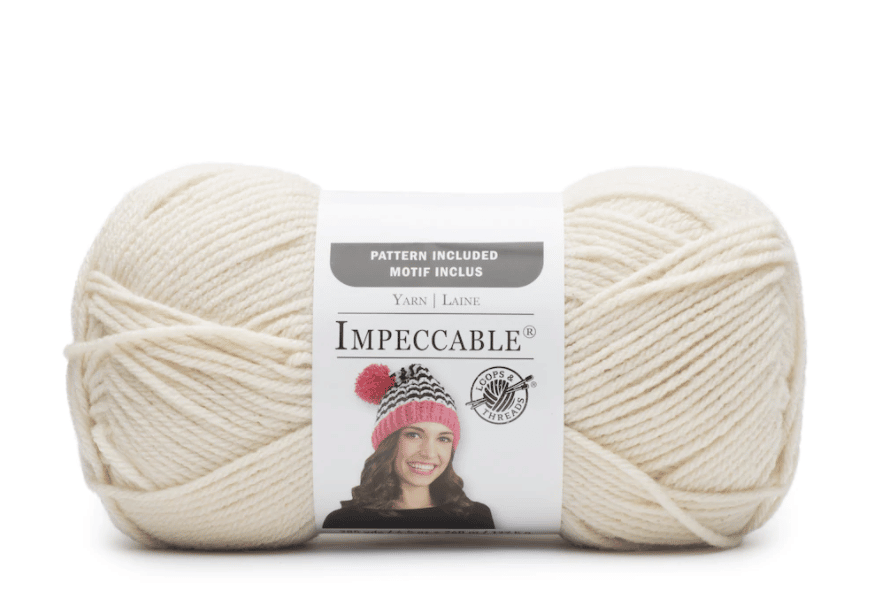 Wool & Wool Blend Yarn for Scarves
These type of fibers are warm yarns that are a blend of wool and acrylic that are perfect for cold weather and making warm scarves!
Four Weight Yarns (medium/worsted)
Five Weight Yarns (bulky)
Six Weight Yarns (super bulky):
Natural Fibers & Cotton Yarn for Scarves
Three Weight Yarns (lightweight)
Four Weight Yarns (medium/worsted)
---
Free Crochet Scarf Patterns
Now that you have learned about the types of yarns to use in scarves, it is time to crochet one!
Below are a few of my favorite scarf patterns you can crochet that are all free here on easy crochet! Be sure to also check out my scarf size chart, so you can make a pattern in any size you'd prefer.