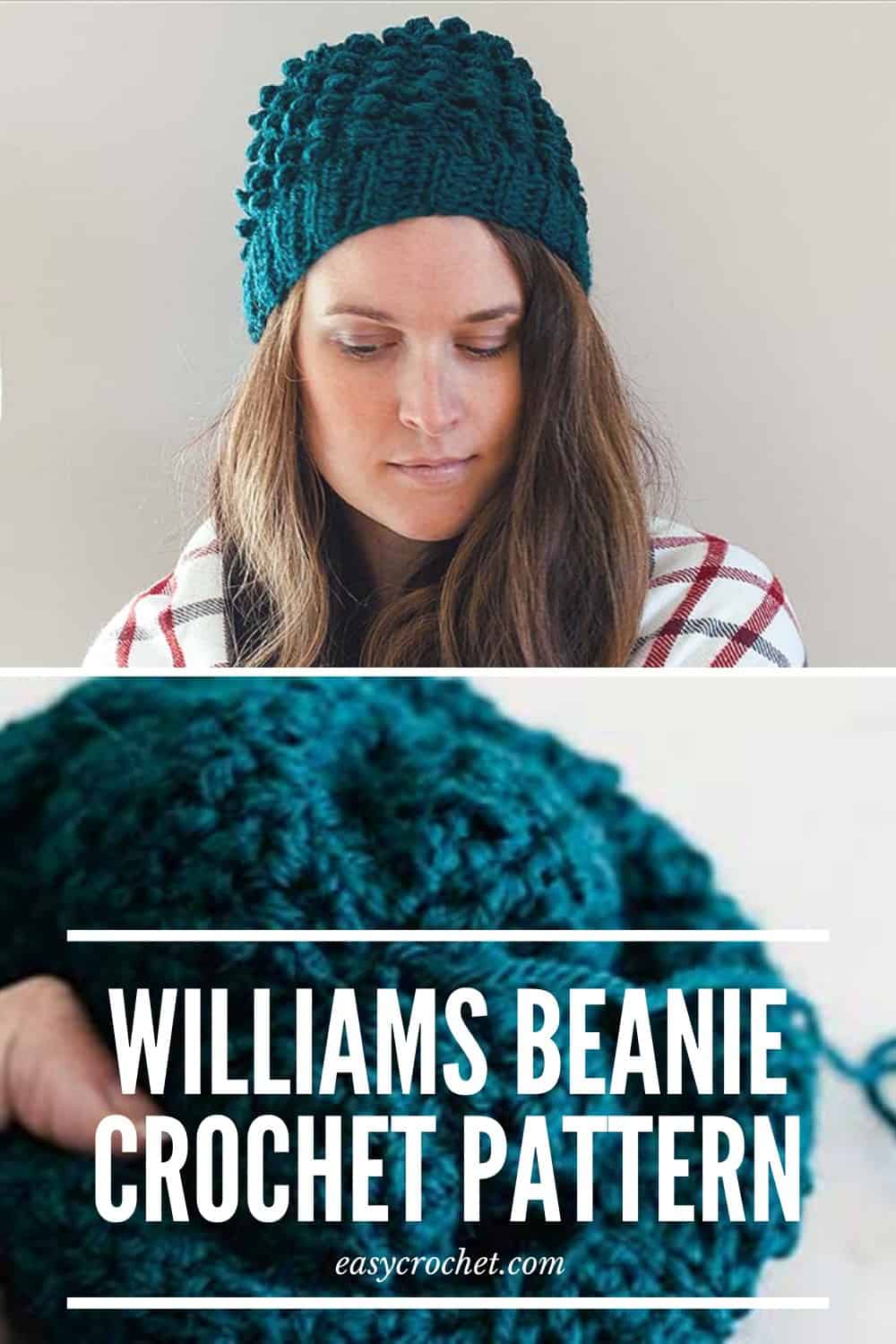 Love beanies for winter? Want to crochet one as soon as possible? Then the Williams Crochet Beanie is for you!
Read on down to find the full tutorial and learn how to crochet a hat today!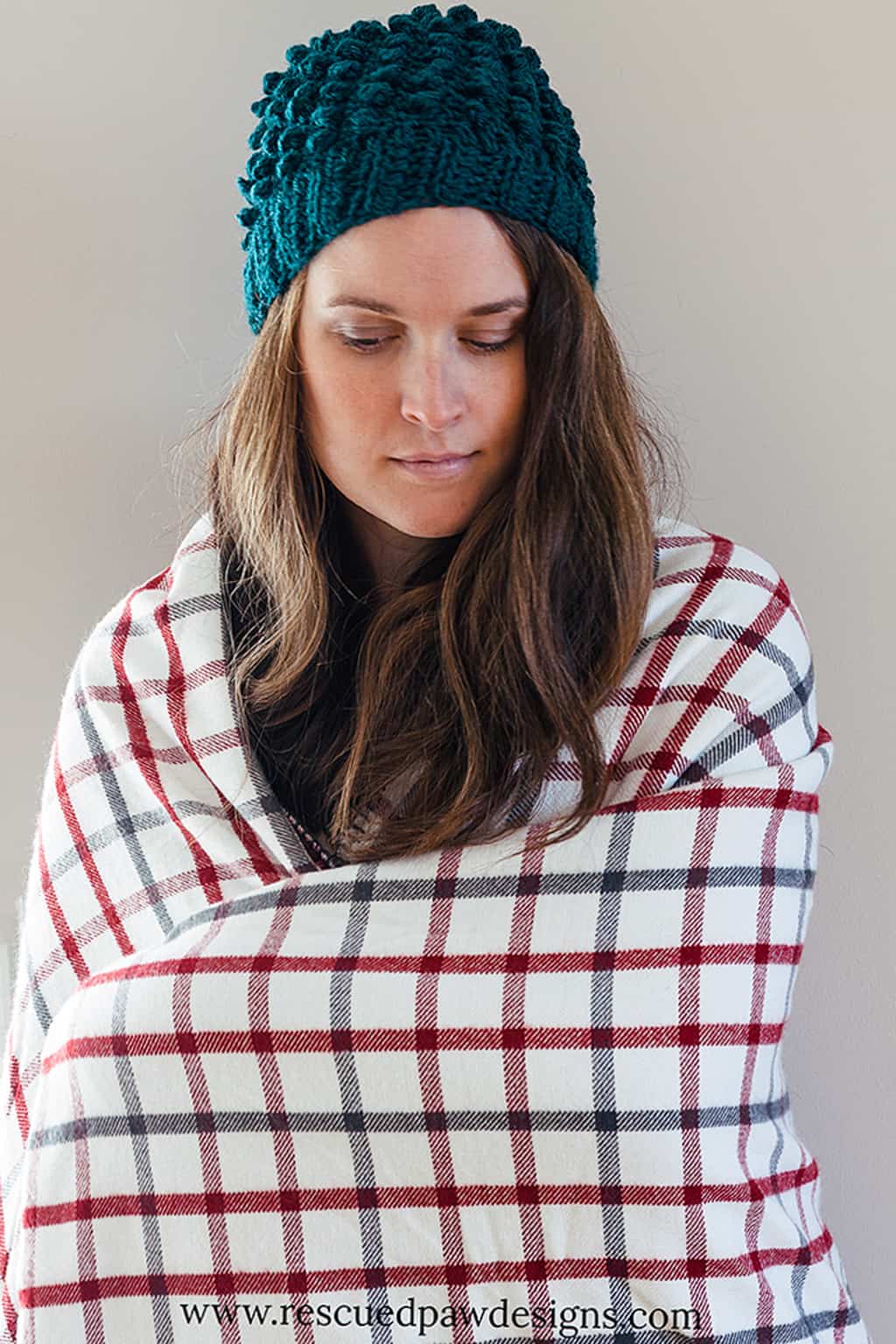 The Yarn That You'll Want for This Winter Hat
A few months ago I was thrilled when I received some of this gorgeous Touch of Alpaca yarn (color Jade) from Lion Brand Yarn. I knew as soon as I saw it I couldn't wait to design a beanie with it!
This yarn is extremely soft, warm feeling and I am pretty sure this would work up beautifully in any stitch. I am pretty confident that you will love it and want to grab some in every colorway!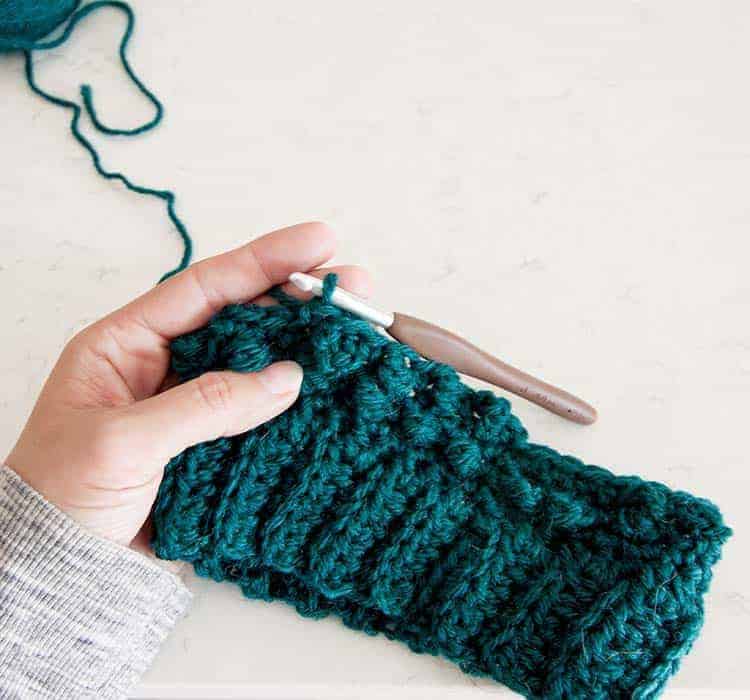 Uses Basic Crochet Stitches
I decided to go with a crochet women's hat design because when it's 20 degrees outside you want your noggin to stay warm and stylish. Yep, this hat is for me!
The Williams Crochet Beanie uses basic crochet stitches like the triple crochet and single crochet which makes it a great and simple crochet hat for crochet beginners!
I know when I first started crocheting a few years ago I was so anxious when I saw a stitch other than a single crochet but I can promise that this beanie is that can be done.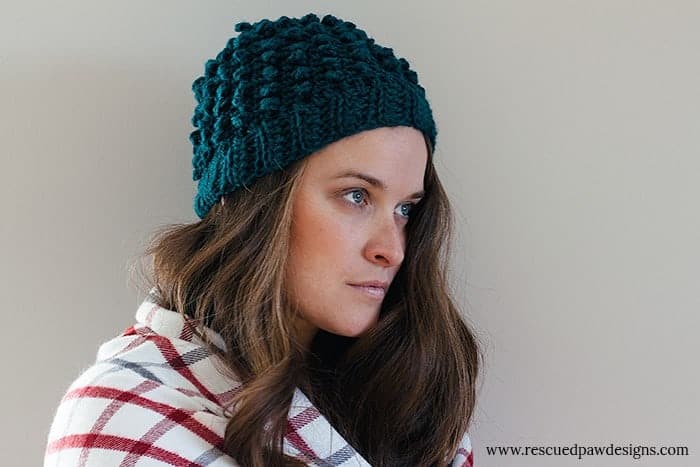 The Perfect Hat for Winter!
The weather here in PA is already dipping into the low 30's which means its beanie weather here already! You gotta love western PA. Bring on the snow and a crochet winter hat!
Start With The Band of The Hat
Once you have gathered all the supplies you need for your beanie, you can start with your band! I used a simple half double crochet band so it works up quickly which is always great
Ready to Get Started?
Ready to stay warm? Keep on scrolling down to read the free Williams Crochet Beanie pattern below and learn how to crochet a beanie today! Happy Crocheting Friends!
Pattern Permissions
SELLING: You may sell items made from patterns on Easy Crochet unless otherwise stated. If you choose to sell items made from this pattern, please link it back to me at www.easycrochet.com for credit. Please do not use my pictures to sell your items.
IMAGES & CONTENT: The images and content of EasyCrochet.com are protected by copyright laws. Do not distribute or copy the content without written permission. Do not edit or remove watermarks from any original image from easycrochet.com. If you would like to share an image, please only use 1 with a link back to Easy Crochet. Thank you for respecting my work.
TRANSLATIONS: Please do not post a translation of my pattern(s) anywhere. If you would like to help make a translation I would be happy to publish it on Easy Crochet with a link and full credit to your blog. For further questions, please email [email protected]
Williams Beanie Pattern
Skill Level: Easy
Shopping List
Crochet Abbreviations
ch = chain
sc = single crochet
tr = triple crochet
sl st = slip stitch
bl = back loop
Gauge
6 st for every 2″ in the main beanie
Each row of the band is approx 1.75″ & .5″ high
Click Here to read why gauge is important to follow
Finished Size
8.5″ height & 20″ circumference
One size fits most teen to adult women
Notes
Written in Standard US Crochet Terms
Sl St's do NOT count as ch's or st's in this pattern.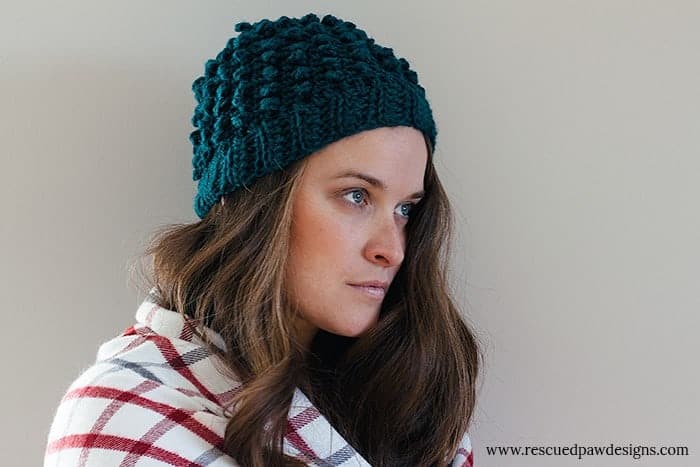 The Pattern Steps
"Click Here" to add the Williams Crochet Beanie to Ravelry
BAND
ROW 1: Ch 7, starting in the second ch hdc, hdc in the remaining 5 ch's, turn. (6)
ROW 2: Ch 1, starting in the first st sc in the bl, sc in the bl in the remaining st's across, turn. (6)
ROW 3: Ch 1, starting in the first st hdc in the bl, hdc in the bl in the remaining st's across, turn. (6)
ROW 4 – 36: Repeat Rows 2 & 3 ending with a repeat of 2.
Finishing the Band: sl st the two ends of the band together through the bl for a total of 6 st's in the bl.
Main Beanie
ROUND 1: Turn band inside out and ch 1, We will now work 42 hdc's across the top of the band and join with a slip stitch to the first hdc of the round. (42)
ROUND 2: Ch 1, sc in each st around, sl st to the top of the first sc. (42)
ROUND 3: Ch 1, sc, tr, sc, tr, repeat around ending with a tr, sl st to the top of the first sc. (42)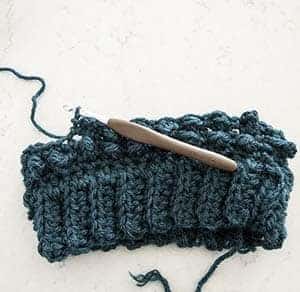 ROUND 4: Ch 1, sc in every st around. (42)
ROUND 5: Repeat 3 (42)
ROUND 6: Repeat 4 (42)
ROUND 7: Repeat 3 (42)
ROUND 8: Repeat 4 (42)
ROUND 9: Repeat 3 (42)
ROUND 10: Repeat 4 (42)
ROUND 11: Repeat 3 (42)
ROUND 12: Repeat 4 (42)
ROUND 13: Repeat 3 (42)
ROUND 14: Repeat 4 (42)
ROUND 15: Repeat 3 (42)
ROUND 16: Repeat 4 (42) Fasten off leaving a 12″ yarn tail
Closing of the Beanie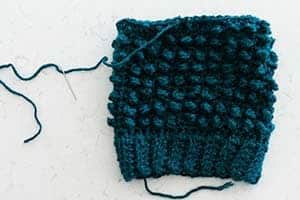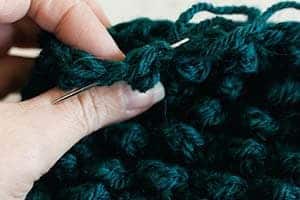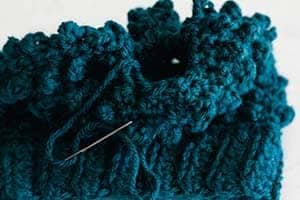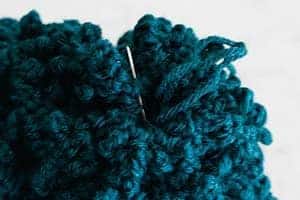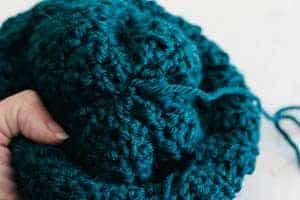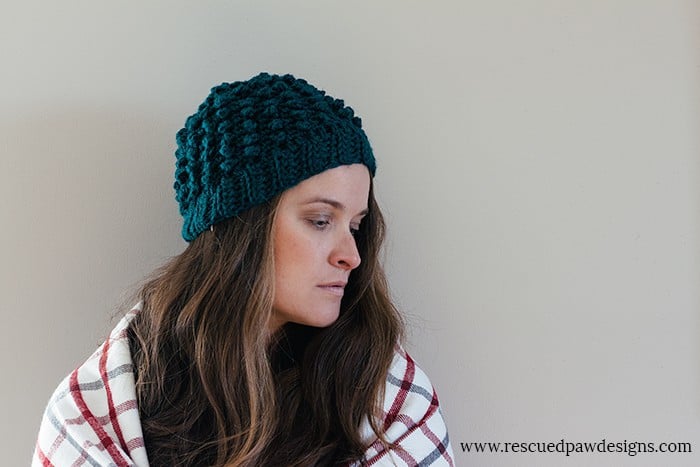 Follow Along With Easy Crochet
Now that you know how to make a Williams Crochet Beanie go ahead and make one for everyone you know!
I hope you enjoyed this pattern and if you have any questions please feel free to email me at [email protected]
Want Even More Free Crochet Patterns?
Check out my crochet hat archive for even more crochet hat patterns for women! Happy Crocheting!
PS: If you like this beanie you may also like our messy bun hat crochet pattern shown above!