9 Modern Crochet Blanket Patterns
Are you looking for some modern crochet blanket patterns? If so, you'll love these unique, easy to make and trendy crochet afghan designs.
I've rounded up some of my favorite blanket patterns that I thought you may like to try. Read on down to find a collection of free crochet blankets you can make today!
Do you want to make even more crochet blankets like the ones below? Explore the Easy Crochet blanket pattern archives for access to hundreds of free crochet patterns.
I am excited for you to explore this list of modern blanket patterns!
Happy Crocheting!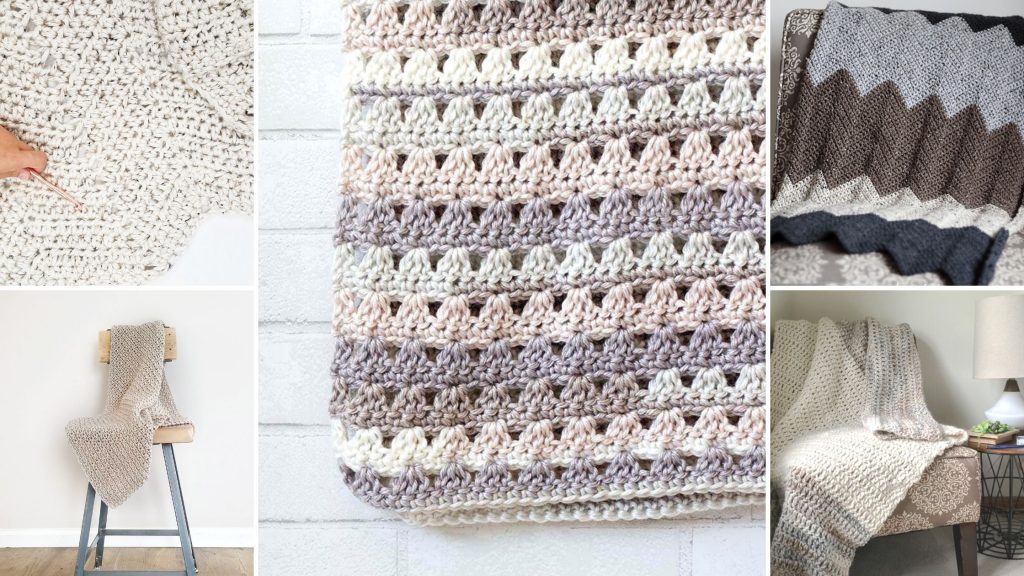 What is Modern Crochet?
Modern crochet patterns mean simple, neutral, and clean lines. I tend to design most of my patterns that way, especially crocheted blankets. Sleek edges and a minimalistic color palette are a must, in my opinion, for a modern look.
I love designing modern blankets in blocks of color, straight lines or in a chevron. I have crocheted quite a few blankets with this approach. You'll see the neutral colors and clean lines in most of the designs I selected below. I hope you love them!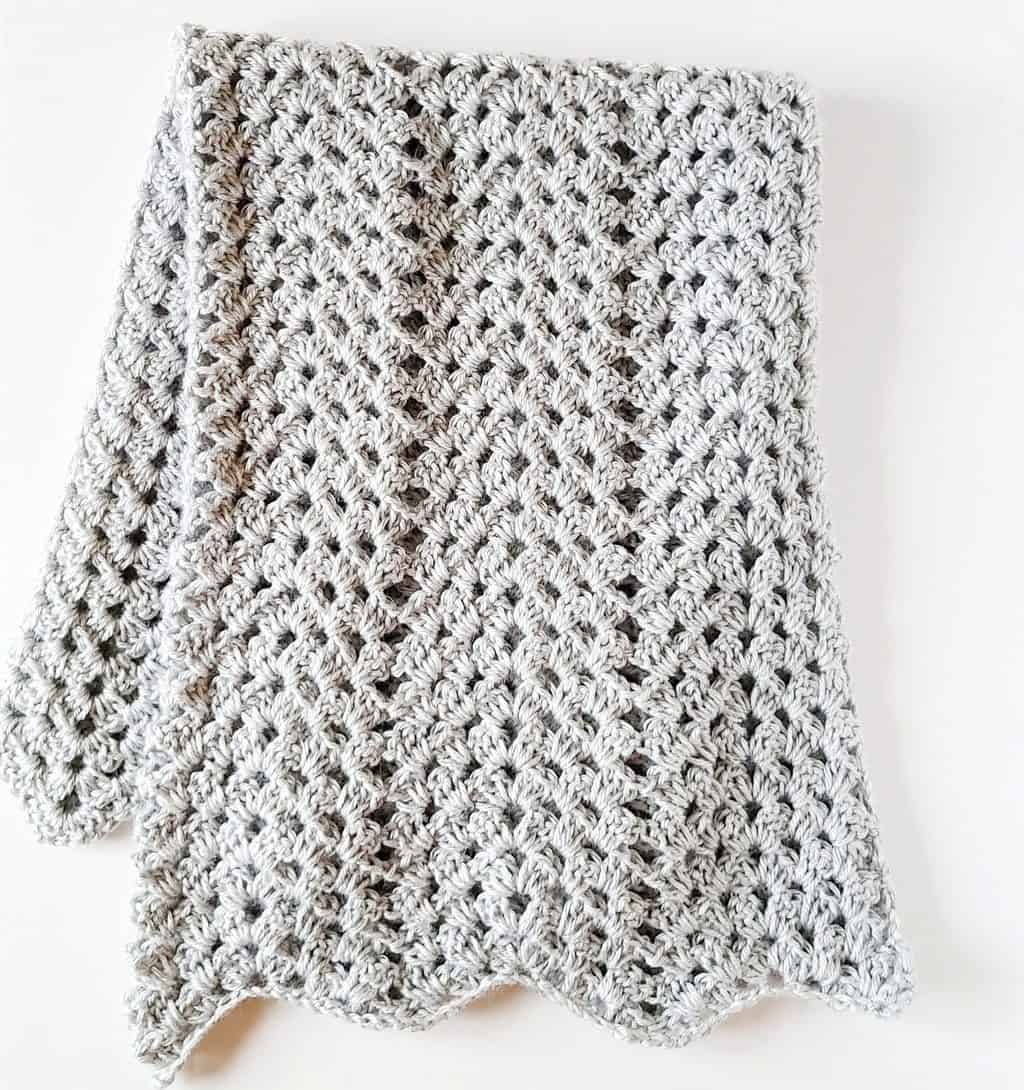 The Yarn That's Perfect for Modern Blankets
Most of the yarn used in the blanket patterns below are from my favorite yarn company, Lion Brand Yarn! I used Vanna's Choice, Wool-Ease Thick & Quick, and Hometown USA Yarn, to name a few.
I'll link up a few of them, so you can look at the available colors. You are welcome to substitute with the yarn you currently have, but try to make sure it is a similar weight to achieve the same outcome as the pattern intended.
Check them out below by clicking the images.
After you pick your yarn and pattern, all you have left to do is grab your crochet hook to get started, which is the best part of crocheting!
Ready to Get Started?
If you're ready to begin crocheting, then read on down to get started on your next project! Be sure to read through each pattern to make sure you have the correct yarn weight and hook handy.
I can't wait to see which ones you decide to try! If you'd like more free crochet patterns weekly, you can sign up for my newsletter, so you'll never miss out!
Happy Modern Crocheting!
All Free Modern Crochet Blankets
---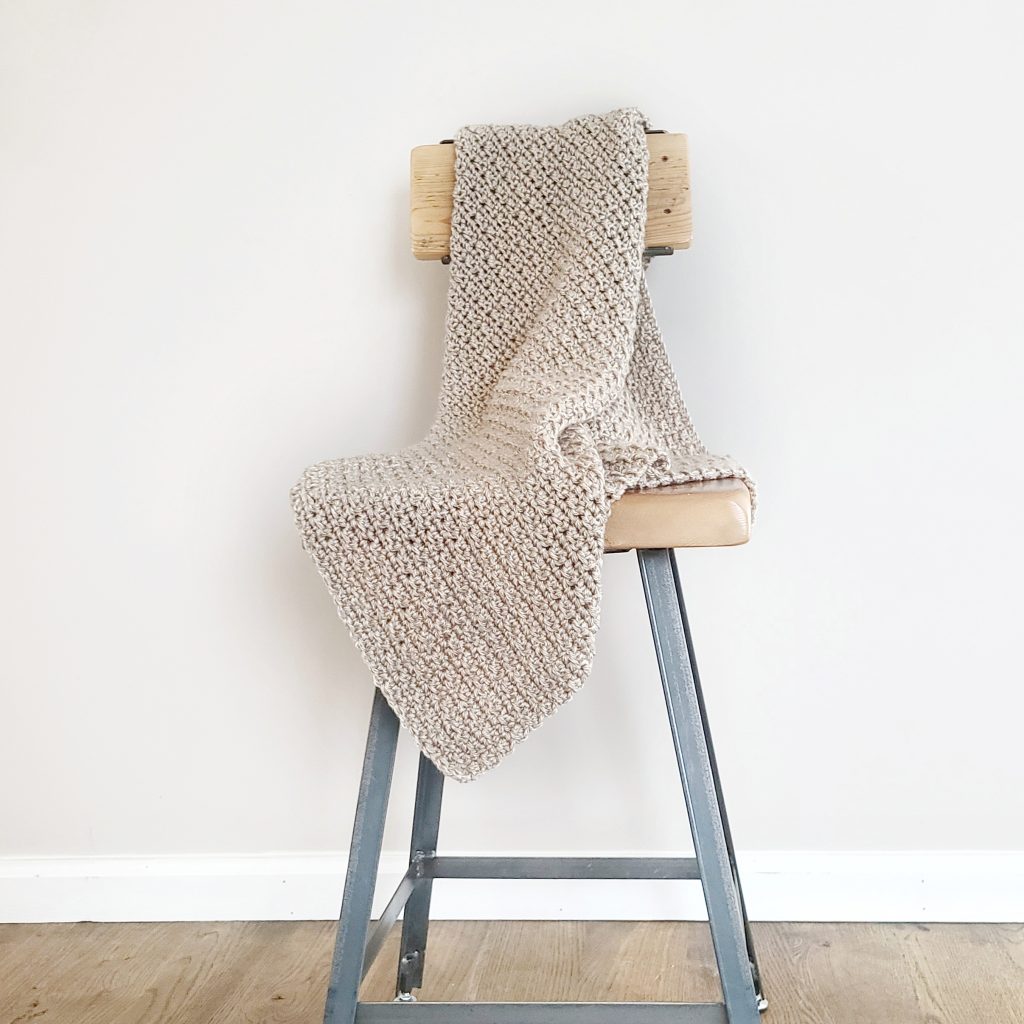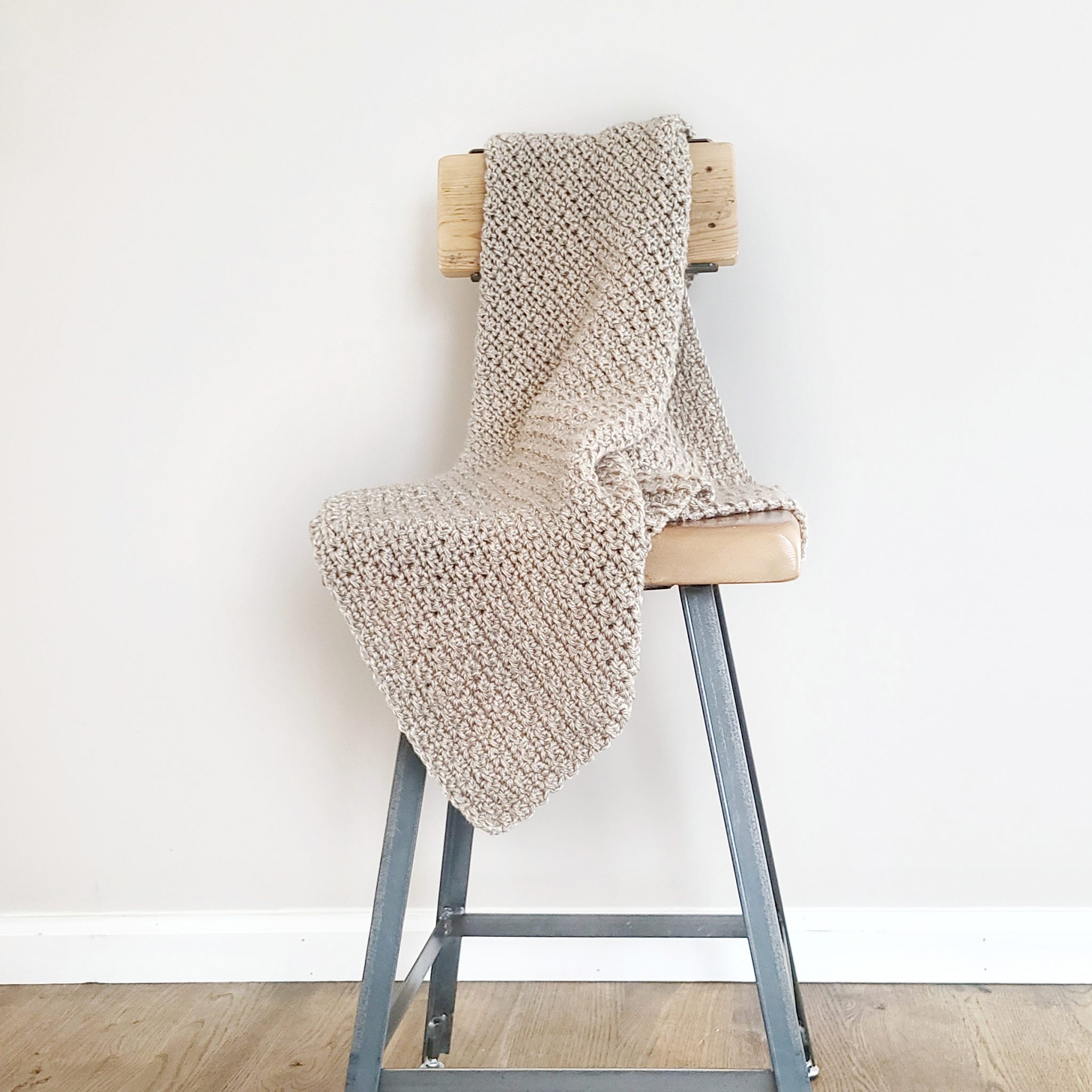 Finley Textured Baby Blanket Pattern
Yarn: Lion Brand Heartland – Medium #4 Weight Yarn
This simple stitch baby blanket is easy to crochet and is available in four FREE sizes! When this blanket is crocheted in one color it looks modern, clean, and perfect to gift to anyone!
---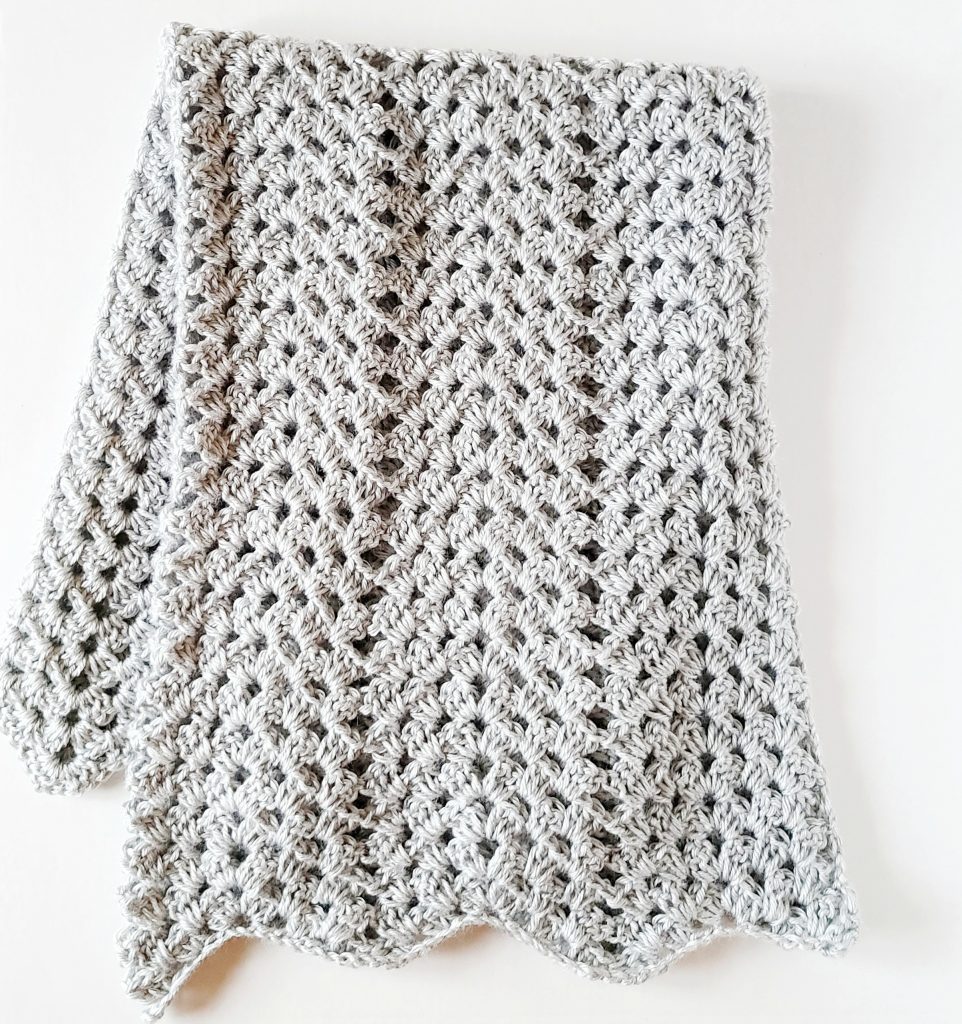 Henley Granny Ripple
Yarn: Red Heart Soft Baby Steps – Medium #4 Weight Yarn
This modern take on the granny is gorgeous and works up quite fast. Get the free pattern in a couple of different baby blanket sizes.
---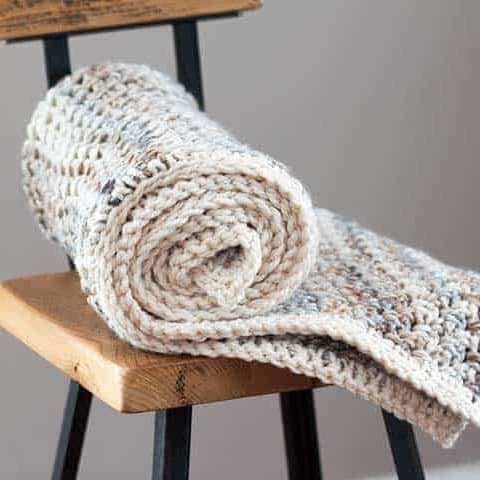 Jane Throw Blanket Pattern
Yarn: Wool-Ease Thick & Quick – Super Bulky #6 Weight Yarn
This modern crochet afghan pattern is a simple but classic looking crochet blanket. It is also an easy to crochet blankets because it uses one simple crochet stitch… the single crochet to create a soft linen stitch (moss stitch) that is simply stunning!
---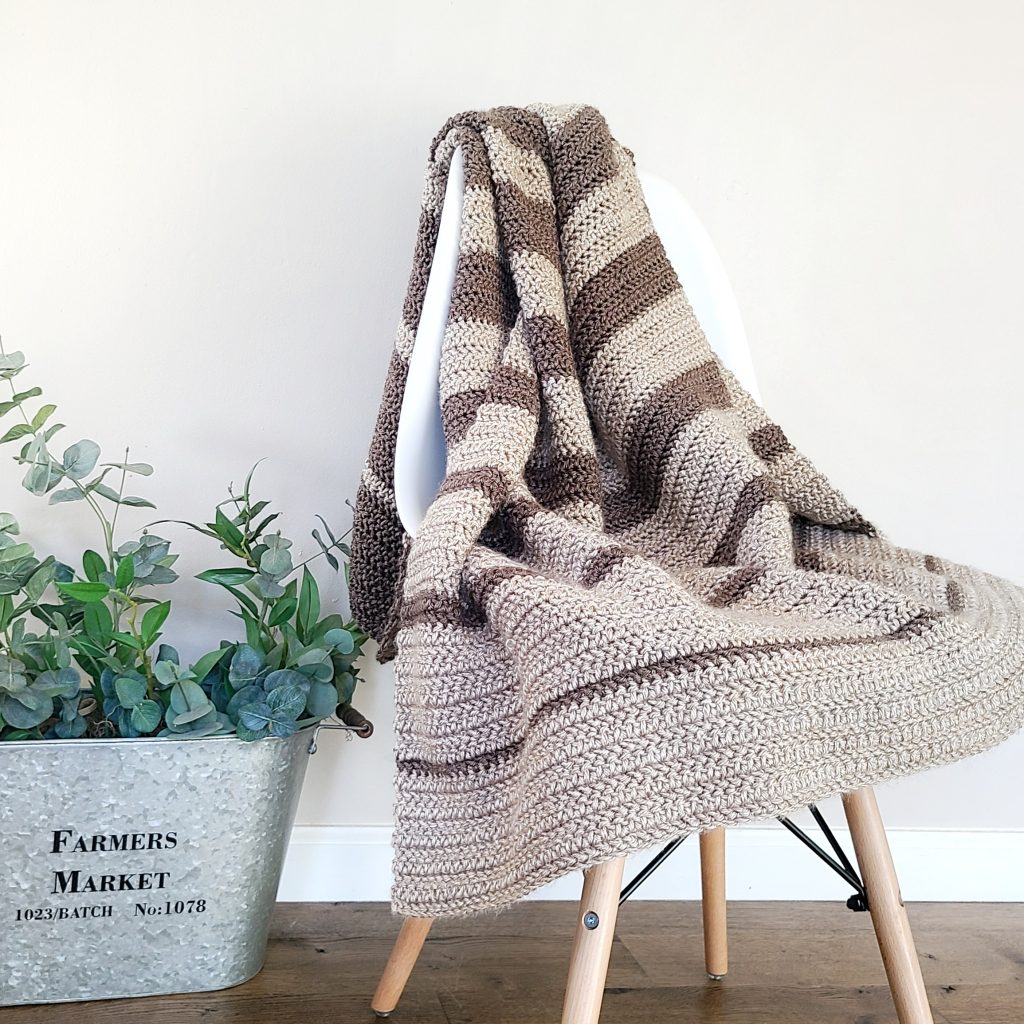 Falling In Striped Blanket Pattern
Yarn: Lion Brand Heartland – Medium #4 Weight Yarn
The unique cascading stripes of this modern blanket are perfect to make in all colors. The pattern is available in eight sizes and is a free crochet pattern too!
---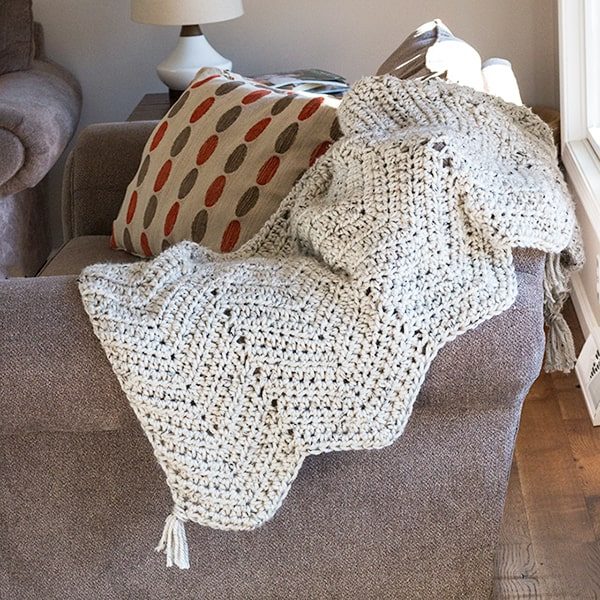 Chunky Chevron Blanket Pattern
Yarn: Lion Brand Hometown – Super Bulky #6 Weight Yarn
This chunky crochet blanket using super bulky yarn is great for beginner crocheters who only have a few stitches under their belt. When this blanket is crocheted in one color, it looks super modern and clean.
---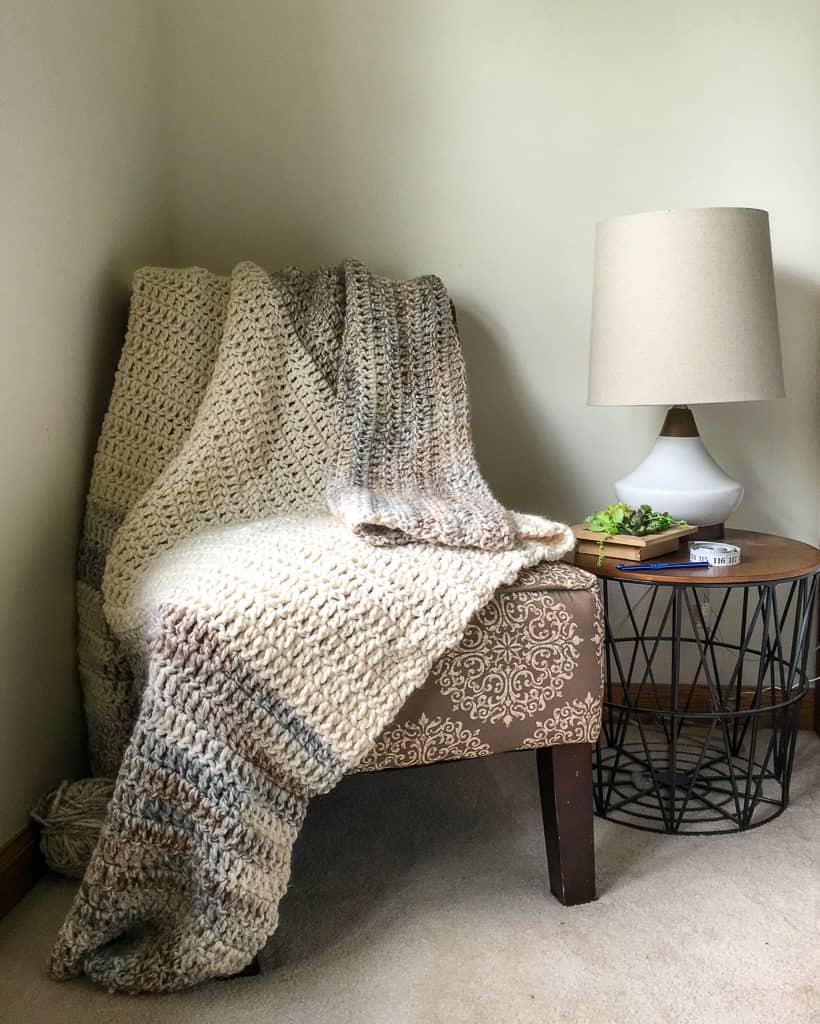 Simple Double Crochet Blanket
Yarn: Wool-Ease Thick & Quick – Super Bulky #6 Weight Yarn
Are you looking for a comfortable blanket that uses only one crochet stitch? Hint… it's the double crochet stitch! This beginner crochet project is easy to learn and is the perfect blanket to make if you are just learning how to crochet. You'll quickly find out that this chunky blanket design is the one you'll want to crochet.
---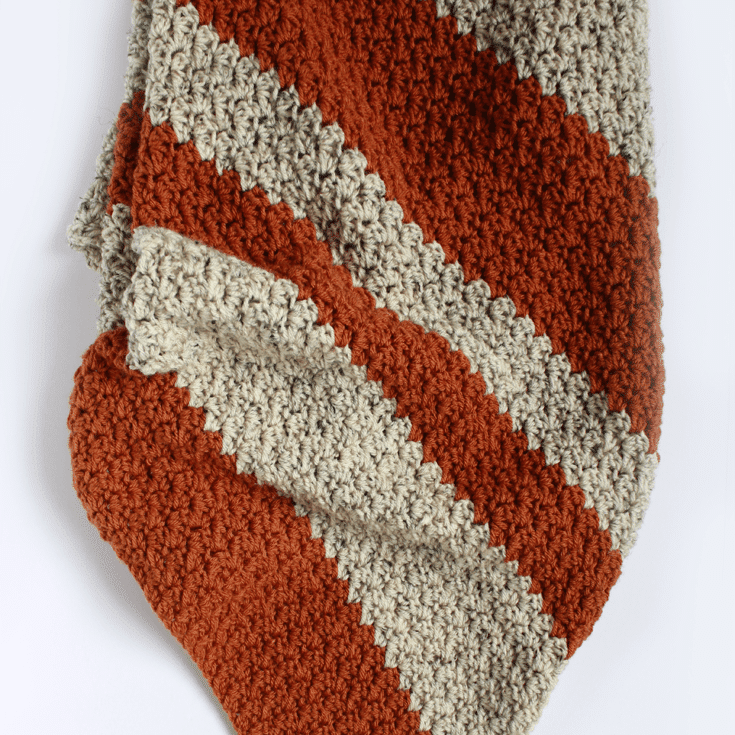 Fall Blanket Pattern
Yarn: Vanna's Choice – Medium #4 Weight Yarn
This cozy blanket is perfect for Autumn! This modern pattern is designed with two Vanna's Choice Fall colors, so it will last you through September, October, and November.
---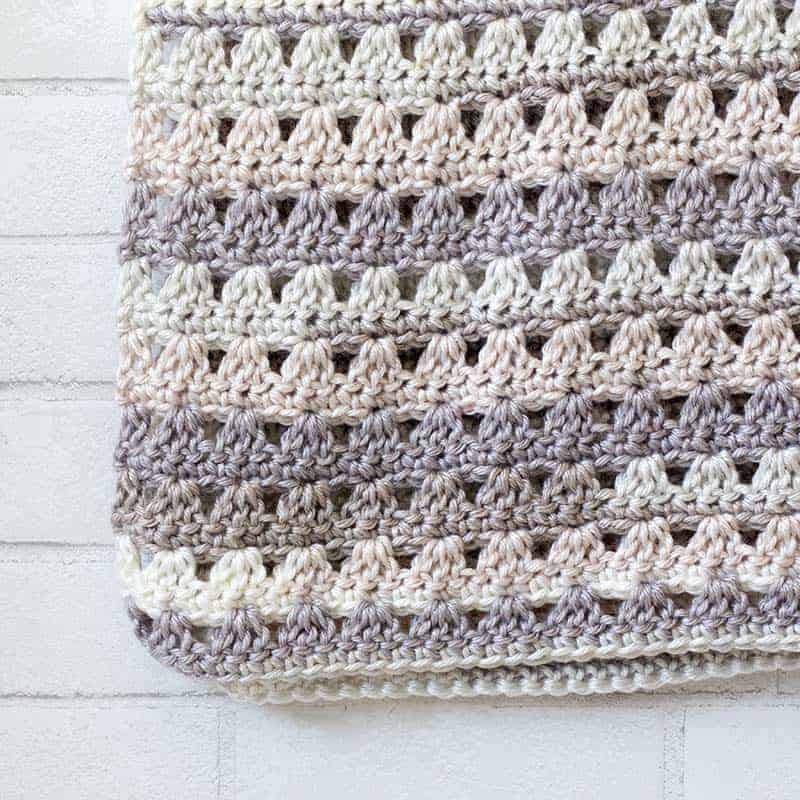 Alissa Throw Crochet Blanket
Yarn: Red Heart Soft Essentials – Medium #4 Weight Yarn
The Alissa blanket is pretty quick to crochet because it uses only two beginner-friendly stitches. The single and double crochets! This neutral color crochet blanket is perfect for any style of home.
---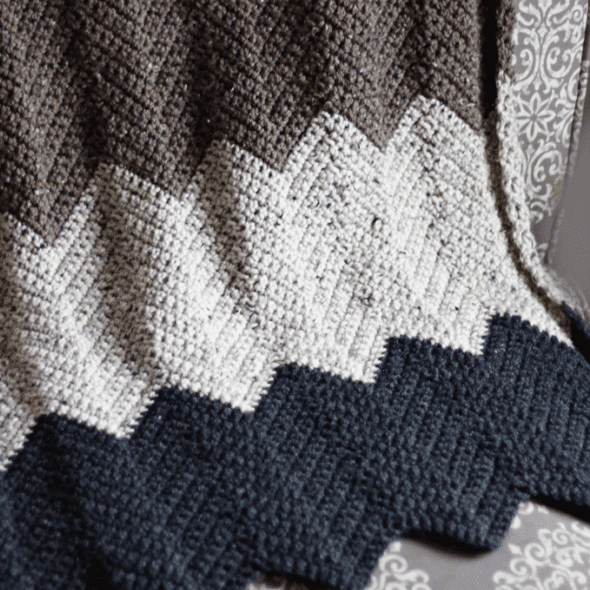 Yarn: Vanna's Choice – Medium #4 Weight Yarn
This single crochet chevron afghan pattern is an excellent way for new crocheters to test out their chevron blanket skills! Make this in any yarn color to match your living space.
---

I hope you enjoyed these modern crochet blankets, and if you have any questions, please feel free to ask! Thanks for stopping by!
More Free Crochet Blanket Patterns
Find a few more of my favorite easy to crochet blanket patterns below!