Cozy Up Your Home with Crochet Fall Decor (All Free Patterns)
The leaves are changing, and it's getting chilly, which means it's Fall. What better way to bring that cozy feeling into your home than with some crochet projects? If you love crochet fall decor, then this is the post for you!
Below, I've put together a curated list of the best free crochet patterns to bring Autumn into your home. Enjoy!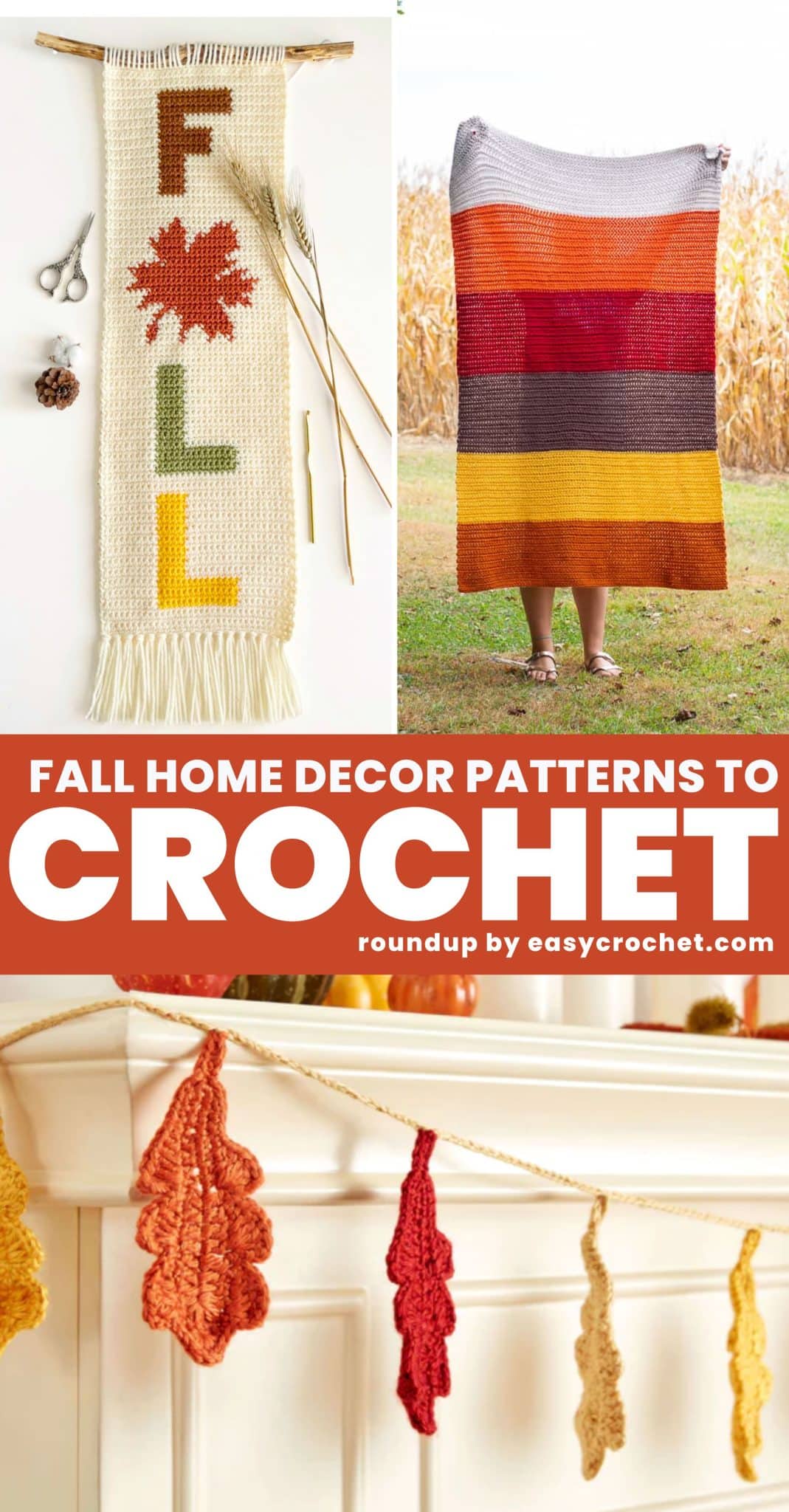 The Perfect Yarn Palette for Fall Crochet Projects
Choosing the right yarn is crucial for capturing that fall vibe. Whether it's the texture, weight, or color, the yarn you pick can set the tone for your whole project. So let's get into it—here are the best yarn options for fall crochet projects, broken down by brand and color.
Brands:
Colors:
Earthy Tones: Think deep reds, oranges, and browns. These colors look like leaves changing and are great for creating a cozy feeling in projects.
Gold and Mustard: These colors add a pop of warmth and work well as accent colors.
Greens: Although not a traditional fall color, darker shades of green can contrast beautifully with reds and oranges.
Neutrals: Cream, beige, and gray can help balance out more vibrant fall colors.
You are welcome to mix and match brands and colors to create your own unique Fall decor style.
Home Decor Fall Crochet Patterns
Check out these awesome free crochet patterns for making your own fall decor. You won't want to miss these!
1. Pumpkin Spice Crochet Coasters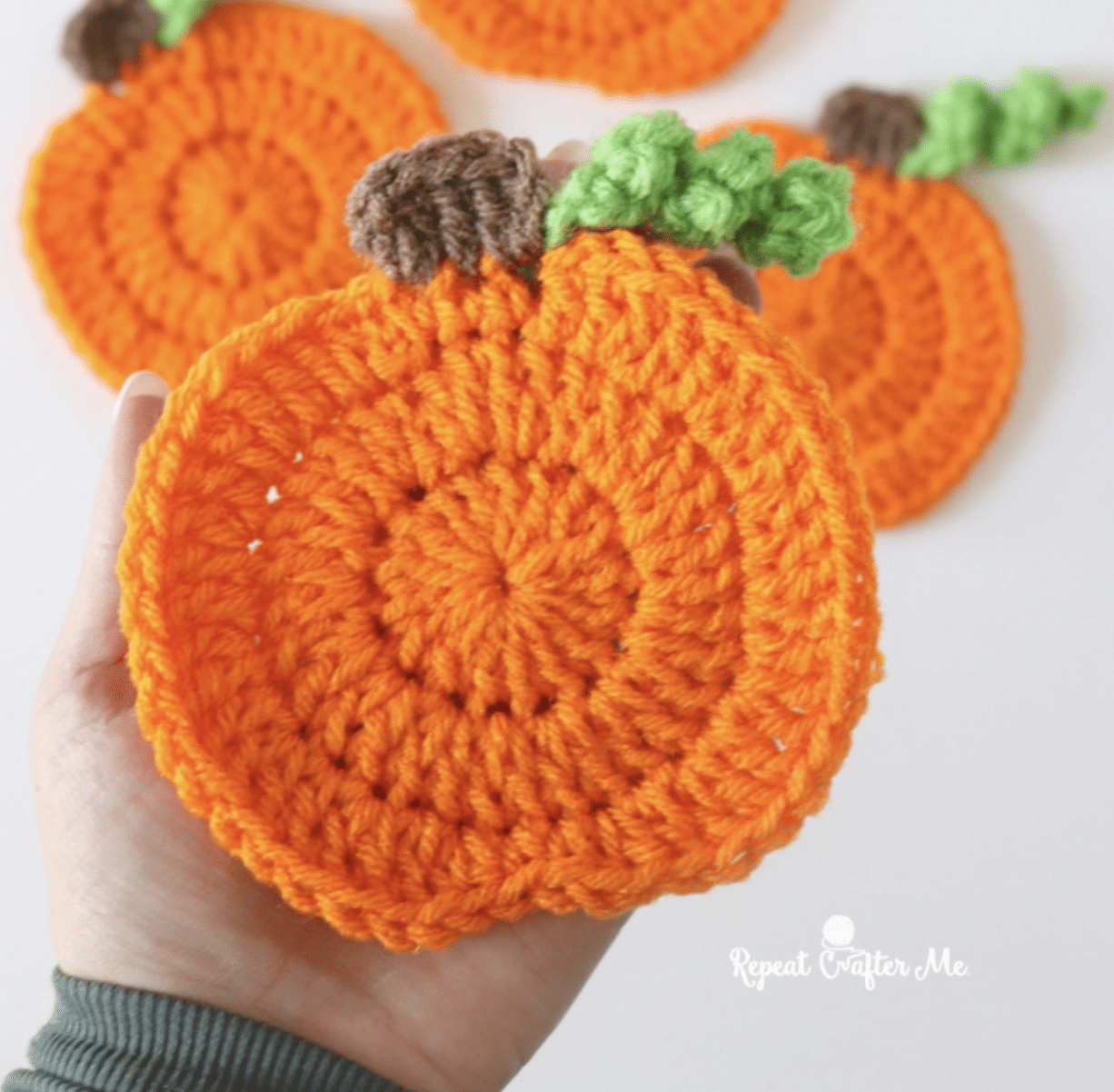 About the Pattern
Start small with these cute Pumpkin Spice Coasters! They're easy to make, taking less than an hour for a set. The stitches are simple—just single crochet, double crochet and half double crochet.
Link: Pumpkin Crochet Coasters
Yarn & Hook
---
2. Autumn Leaves Wall Hanging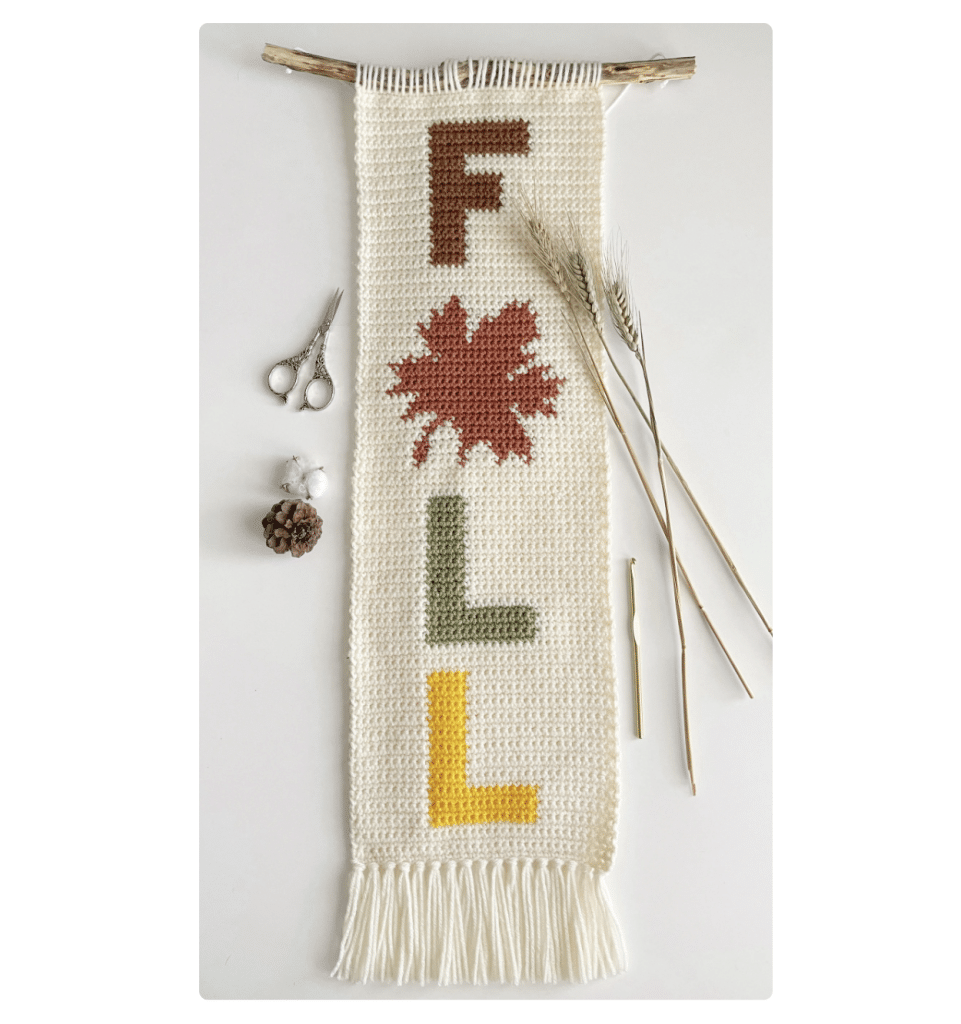 About the Pattern
If you're looking for something more artsy, take a look at this Fall Leaves Wall Hanging. It captures the essence of fall with the colors and the leaf as the A in the design. Plus, it's a great stash-buster project!
Link: Autumn Leaves Wall Hanging
Yarn & Hook
Various Fall yarn colors of Worsted weight yarn
Size H 5 mm crochet hook
---
3. Cozy Blanket with Fall Colors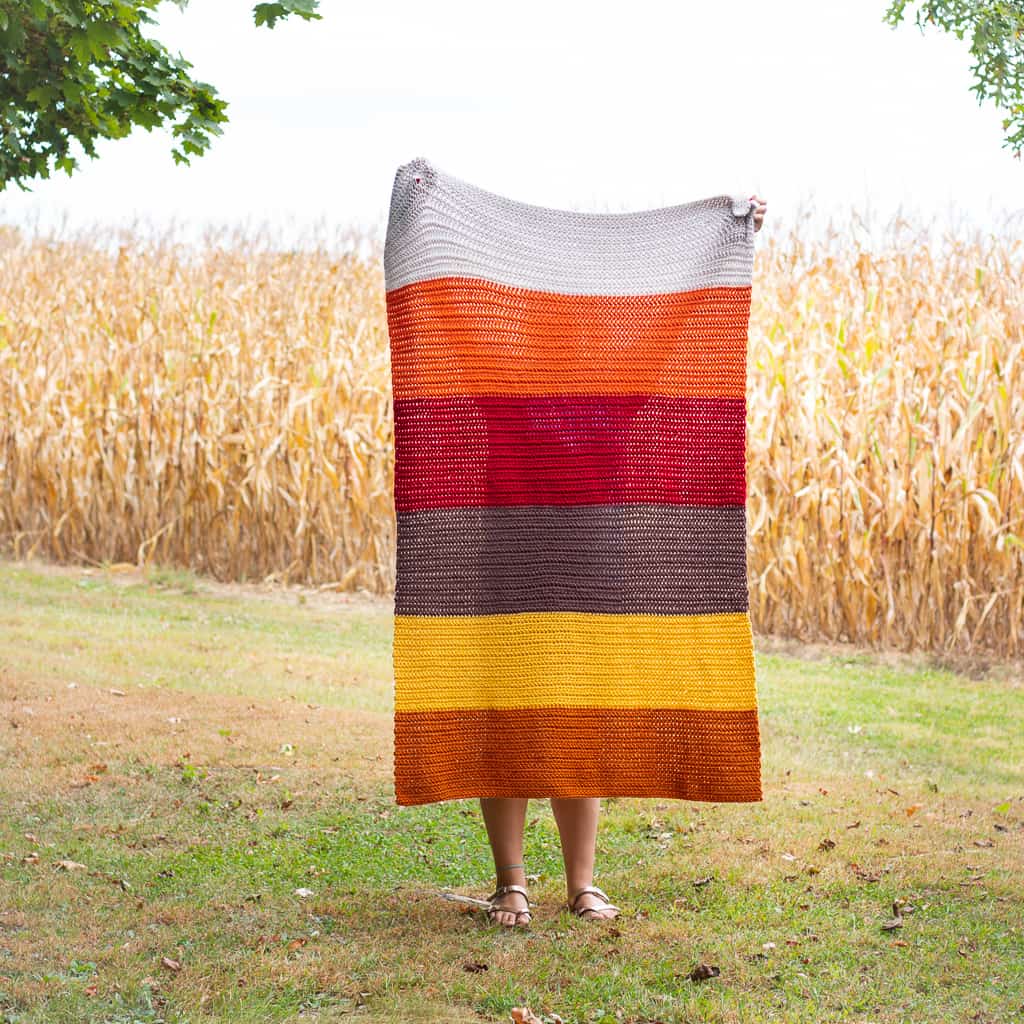 About the Pattern
Blankets are the epitome of fall coziness. This pattern features a gradient of fall colors and uses the herringbone half double crochet stitch for that extra oomph of texture.
Link: Herringbone Half Double Crochet Fall Blanket
Yarn & Hook
---
4. Acorn Basket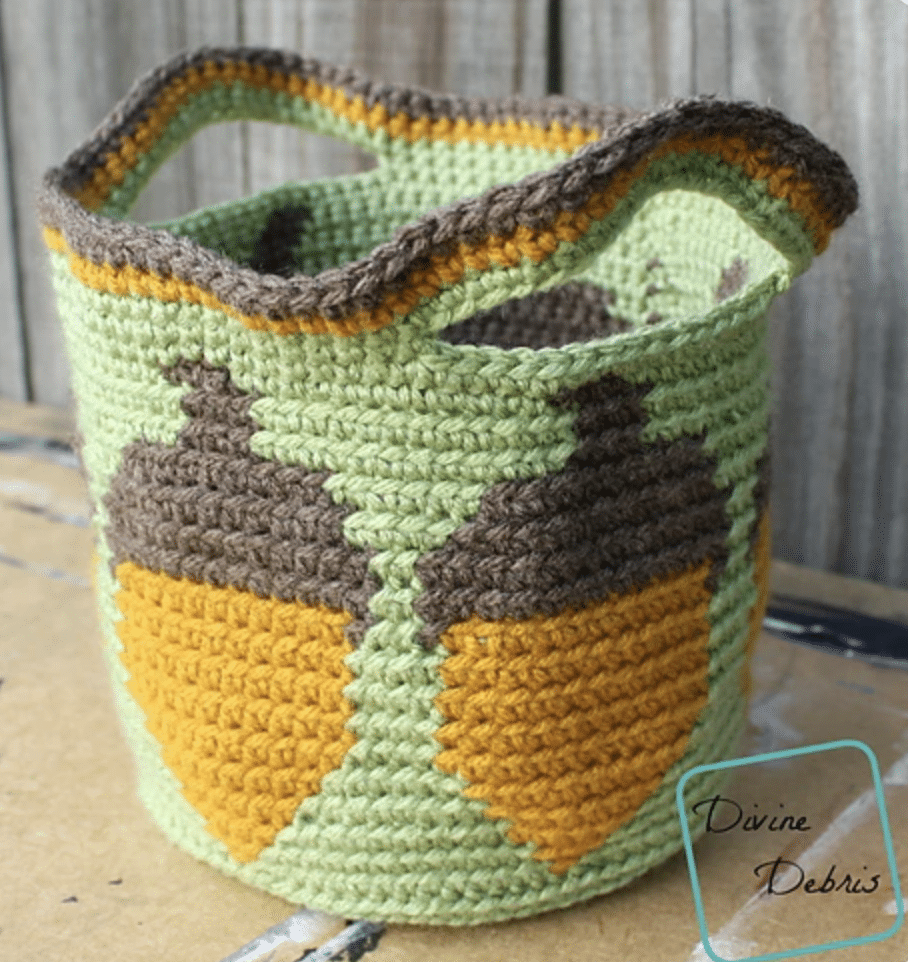 About the Pattern
Need a cute storage solution for all your fall goodies? The Acorn Basket is perfect. It's functional and decorative.
Link: Acorn Basket
Yarn & Hook
Four weight yarn in brown, yellow, and green
Size G 4 mm crochet hook
---
5. Crochet Turkey Potholder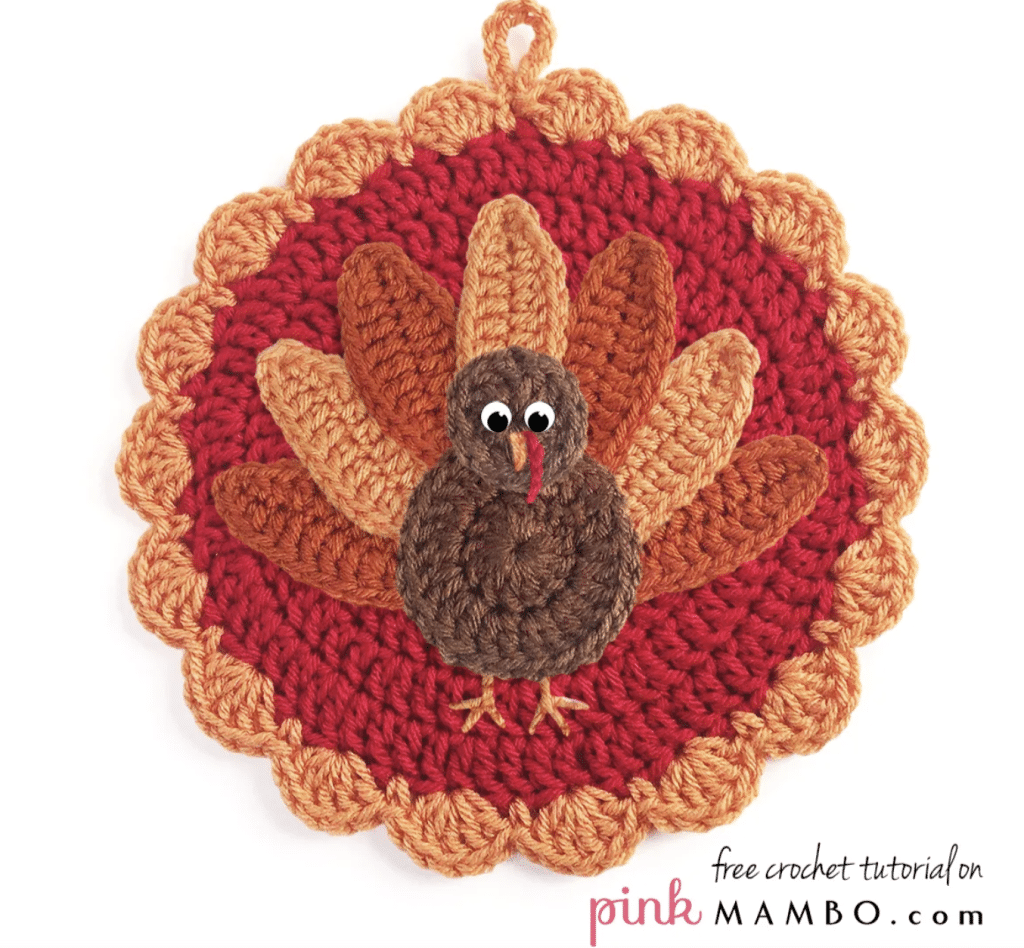 About the Pattern
Let's talk about Thanksgiving! These turkey potholders are so cute and perfect for your kitchen. They are adorable, easy to make and would look wonderful as part of your gathering.
Link: Crochet Turkey Potholders
Yarn & Hook
Worsted weight cotton yarn in brown, orange, red, and yellow
Size 5 mm crochet hook
---
6. Oak Leaf Garland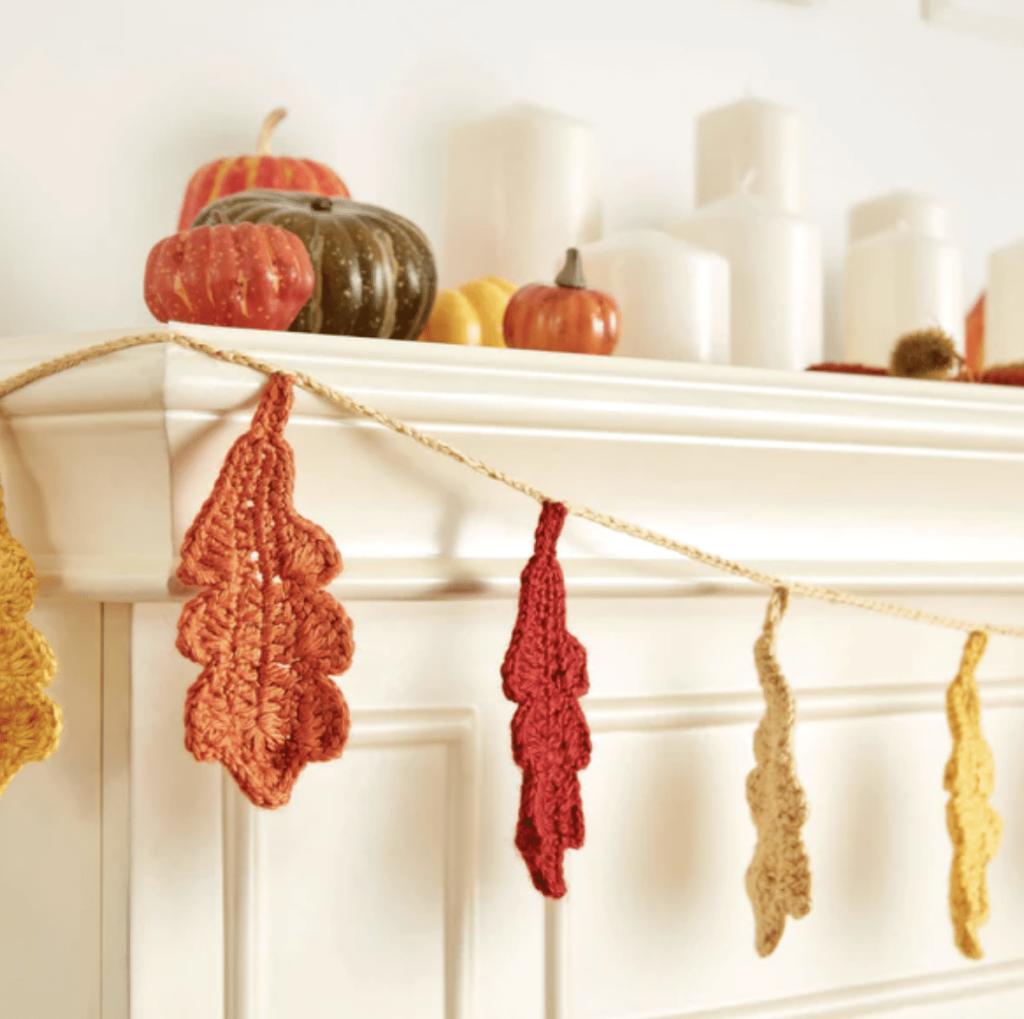 About the Pattern
A fall home isn't complete without a garland of leaves. This pattern helps you crochet your own leaves and string them into a garland, plus it's a free PDF too!
Link: Easy Crochet Leaf Garland
Yarn & Hook
Worsted weight yarn in red, orange, yellow, and brown. Caron Simply Soft works great for these leaves.
Size 3.25 mm crochet hook
---
7. Fall Jar Cover (or Candle)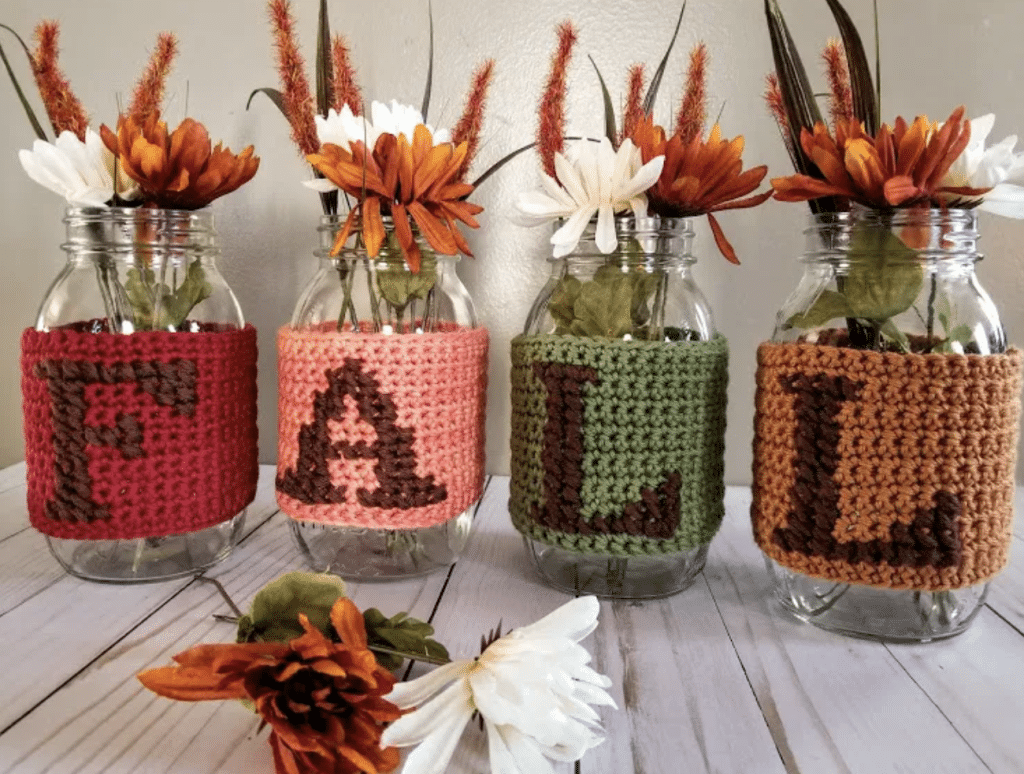 About the Pattern
Last but not least, these crochet jar sleeves are perfect for setting a warm, cozy atmosphere at your table. They fit great around candles too! They feature the word Fall spelled out and use the perfect yarn colors for fall!
Link: Crochet Fall Sleeve Cover for Jars and Candles
Yarn & Hook
Cotton or acrylic worsted weight yarn in beige or brown, green (or any fall color you wish)
Size 5.25 crochet hook
---
Autumn's mix of colors and textures gives you plenty of choices for crochet décor style. So grab your hook and some yarn, use one of the fun Fall patterns above and start making your home a little cozier this fall.
Remember, each of these patterns is free and somewhat beginner-friendly. Now, all you need to do is pick one (or more) to make this Fall season. Happy crocheting!
More Free Fall Crochet Patterns to Try
Here are some more of our Fall, Halloween and Thanksgiving crochet patterns that you may like as well.