Crochet Scarves to Make for Christmas
Are you looking for some Christmas scarf crochet pattern ideas? If so, then you'll love this roundup of festive (and easy) scarf crochet patterns for every skill level.
Want to know the best part? They are all free crochet patterns!
I don't know about you but when I think of Christmas crochet scarves I imagine red, white, green and blue designs. While these are the colors I think of, you may think differently, and that's totally ok! The holidays are unique to each of us, and that's what makes them special!
Most of the scarf patterns below are simple, but there will be some that use more complicated stitches for those who'd like a challenge.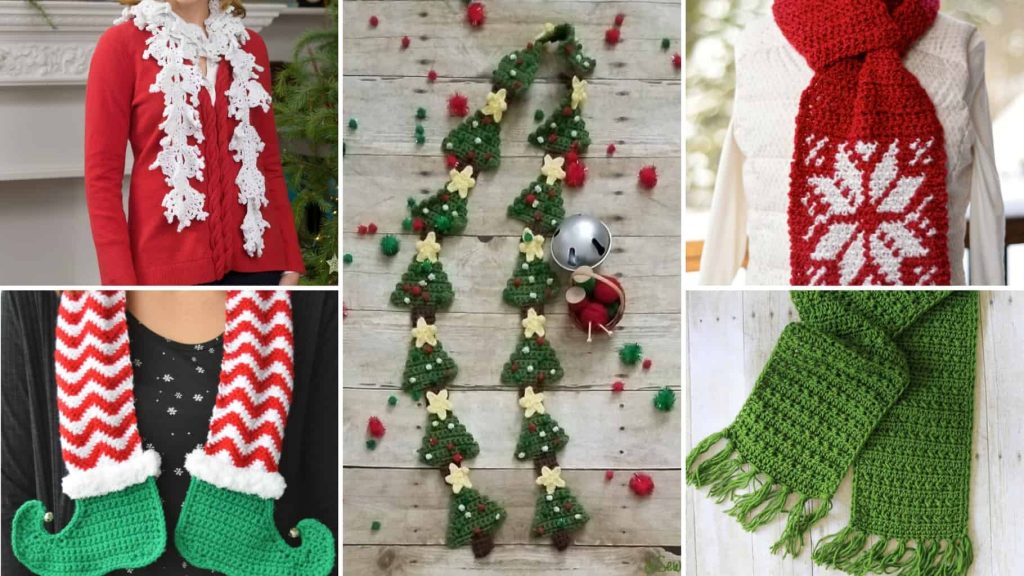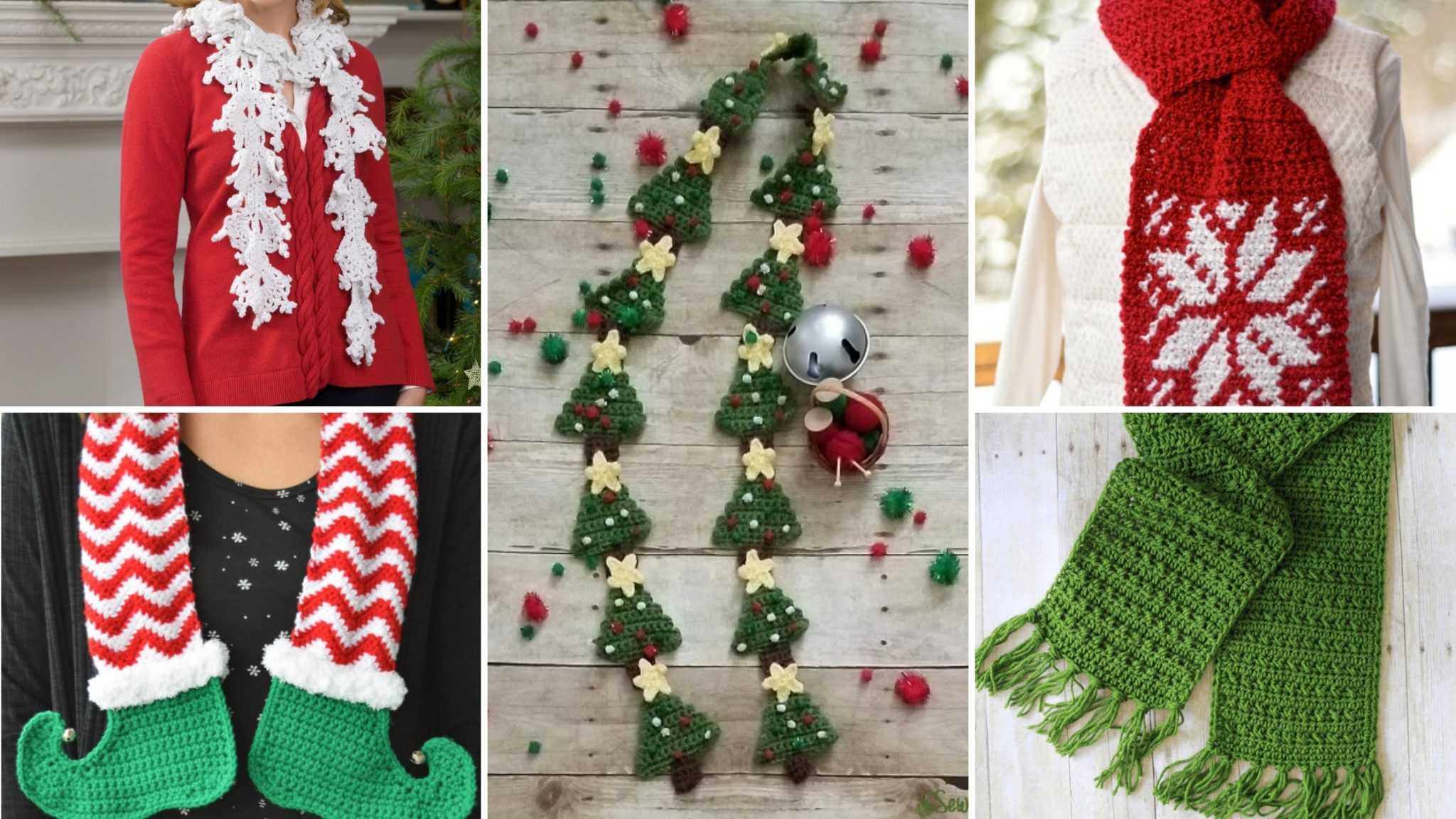 Basic Crochet Stitches for Christmas Scarves
When I was searching for holiday scarf crochet ideas, I looked for ones that used a variety of beginner-friendly stitches. Basic stitches are perfect for patterns because they can be done pretty easily.
Single Crochet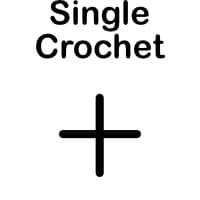 Patterns Using This Stitch →
Half Double Crochet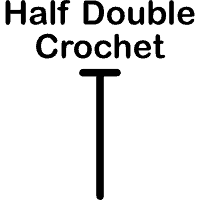 Patterns Using This Stitch →
Double Crochet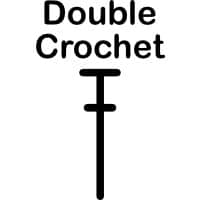 Patterns Using This Stitch →
Tip: If you are new to crochet, then take a look at the stitches I linked up above to get a better understanding of each stitch. If you are a pro already, then you should be good to go with the scarf patterns I found below.
Ready to get started?
Scroll on down to find some of the most festive holiday crochet scarf patterns you can make!
The patterns will be broken down into skill level, so be sure to take a moment to look over each one to see how difficult it will be to crochet.
Festive Christmas Crochet Scarf Patterns
---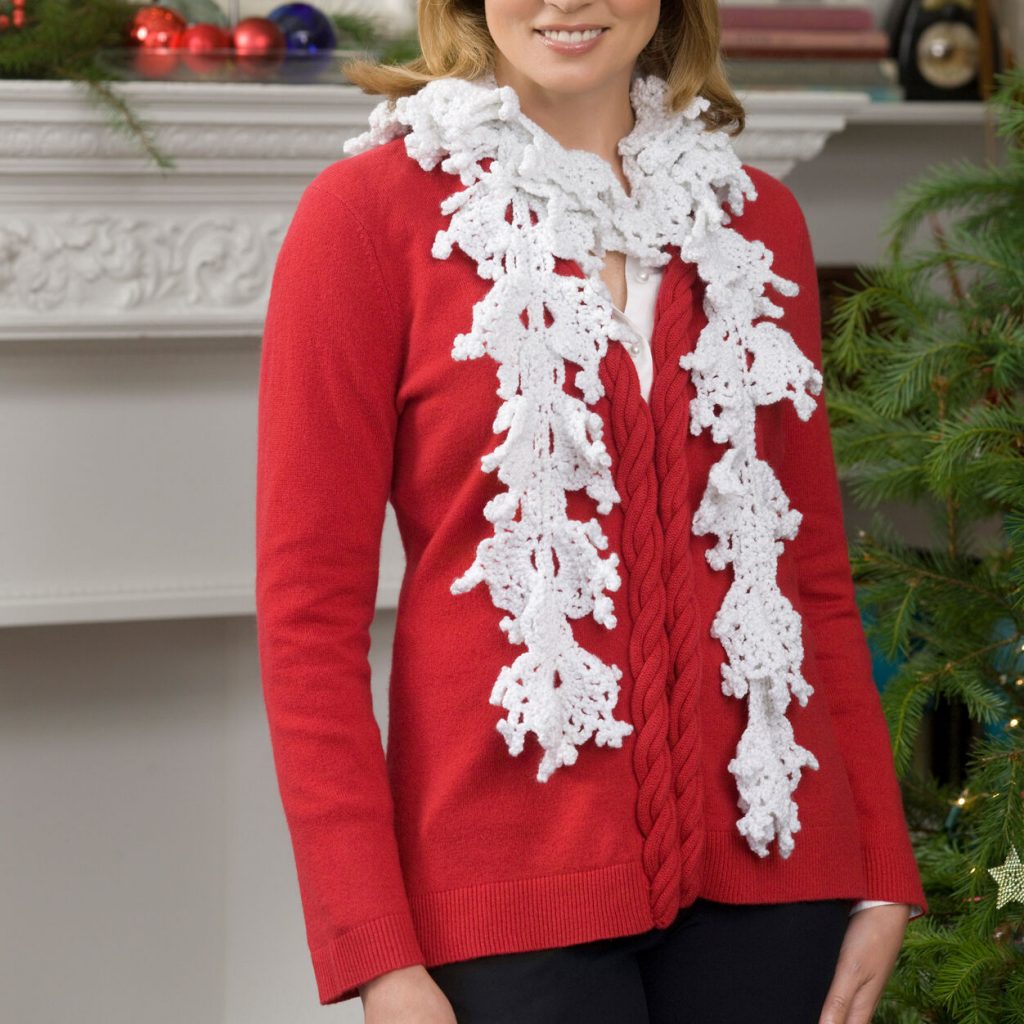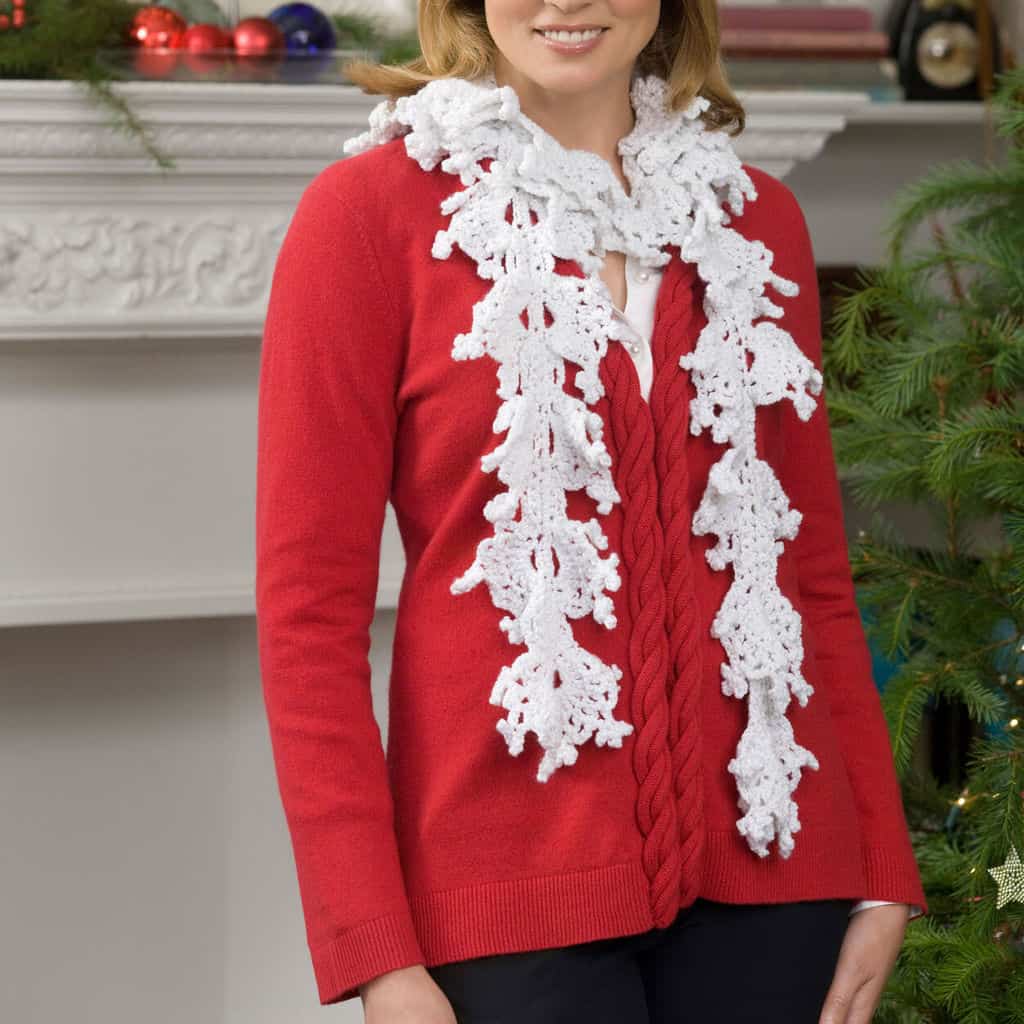 Falling Snowflake Scarf
Skill Level: Intermediate
Designer: Yarnspirations
Yarn: Super Saver
You'll love how festive this scarf is and the fact that it is a FREE PDF download! It is made with simple stitches such as the single and double crochet, so it shouldn't be too hard to make.
Pattern: Snowflake Crochet Scarf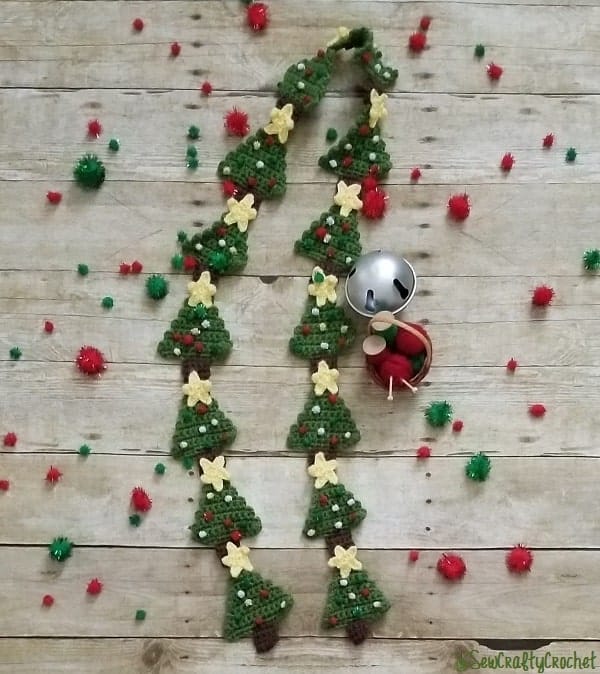 Christmas Tree Crochet Scarf
Skill Level: Intermediate
Designer: Sew Crafty Crochet
Yarn: Vanna's Choice
Just like the snowflake scarf above, this Christmas tree scarf is so unique! You'll love this extra cute crochet tree scarf next project! Get the tutorial below.
Pattern: Christmas Tree Scarf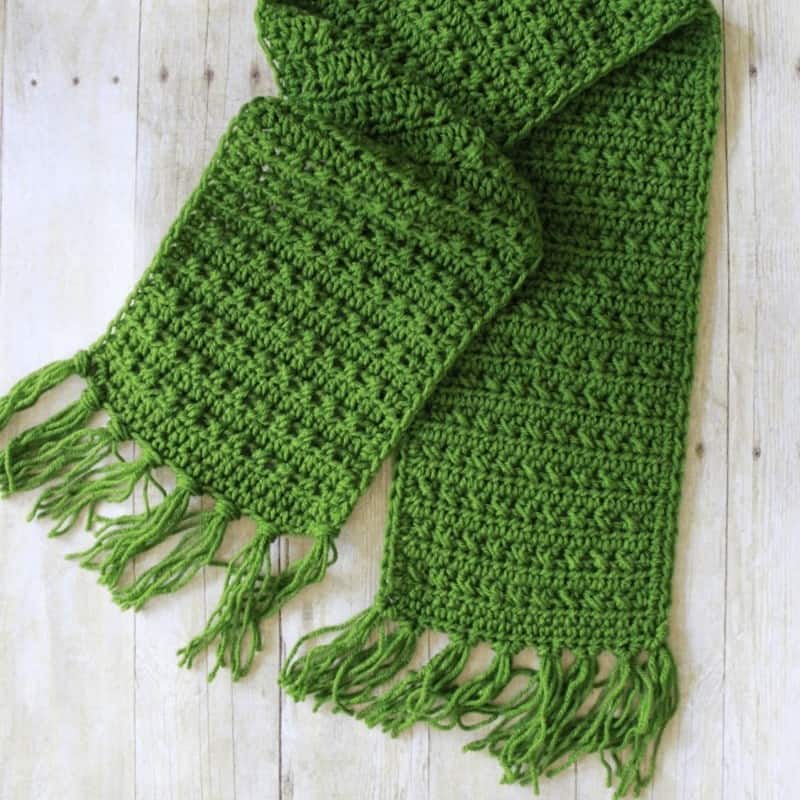 Green Fringe Scarf
Skill Level: Intermediate
Designer: Easy Crochet
Yarn: Vanna's Choice
This scarf can be made in any color, but it looks extra festive in Kelly Green, a beautiful color from Lion Brand's Vanna's Choice line. If you love quick scarves, then you'll love this pattern!
Pattern: Festive Green Scarf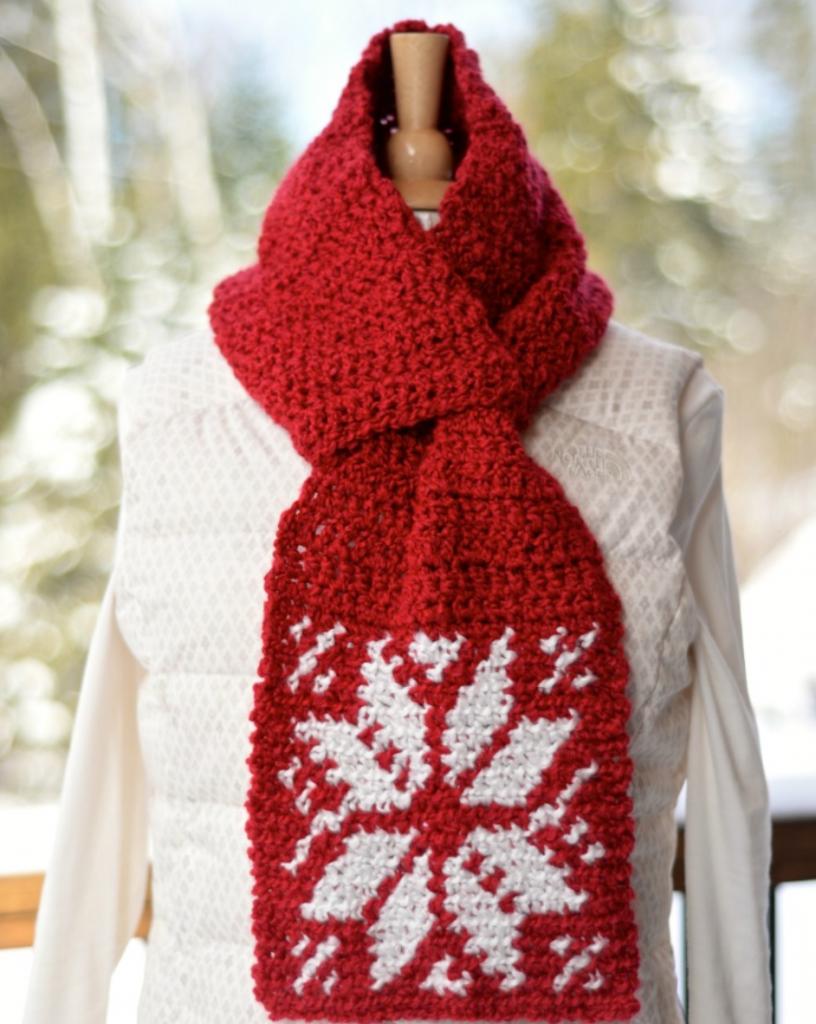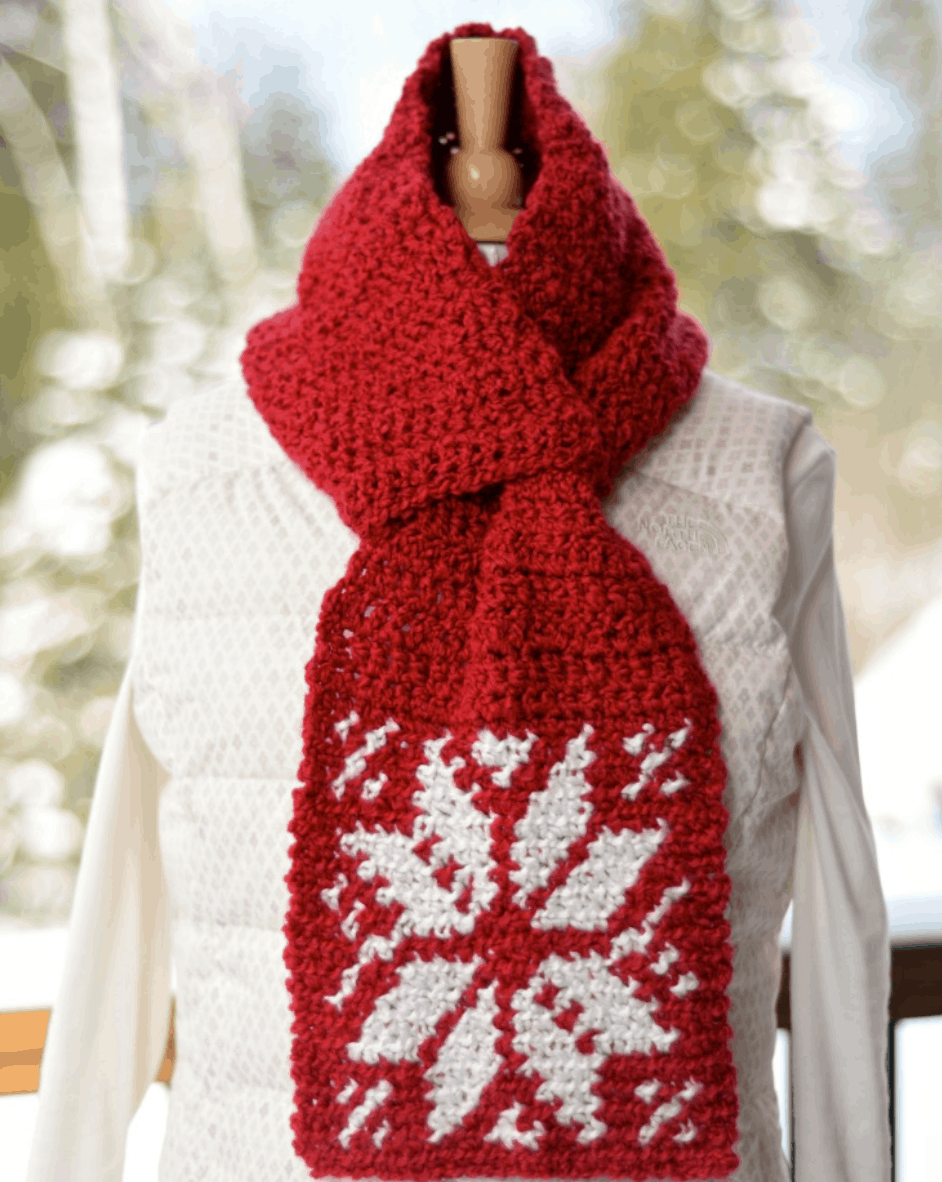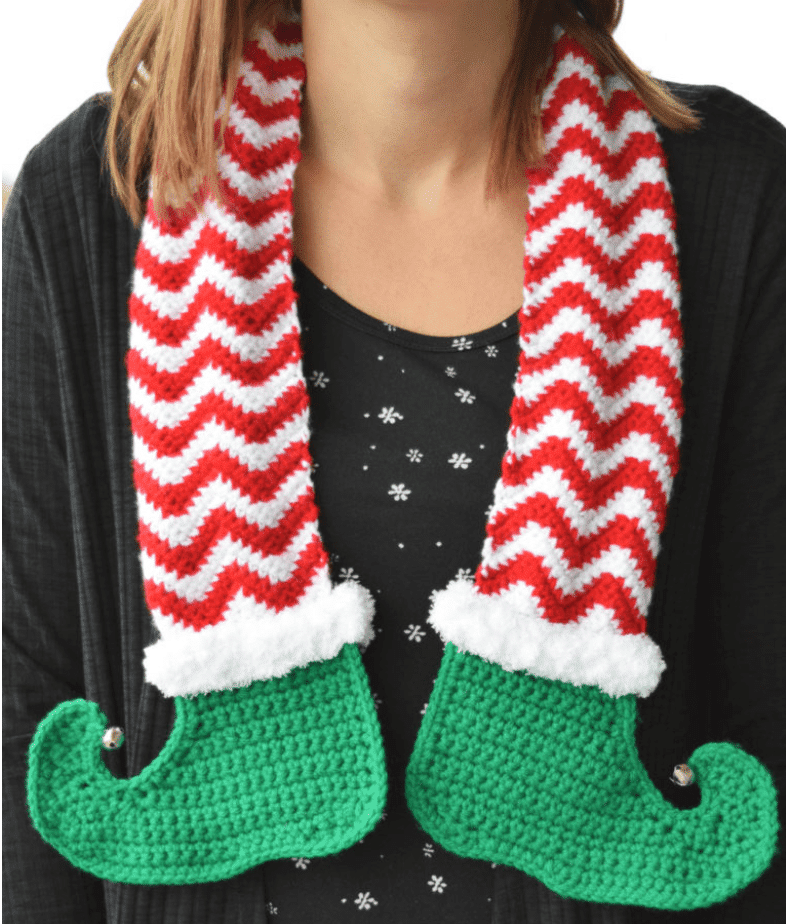 Elf Crochet Scarf
Skill Level: Intermediate
Designer: The Crafter Life
Yarn: Impeccable
This adorable elf crochet scarf is perfect for the holidays and will be sure to bring a smile to anyone's face! Make one of these elf scarves for everyone you know!
Pattern: Jingle Bells Elf Crochet Scarf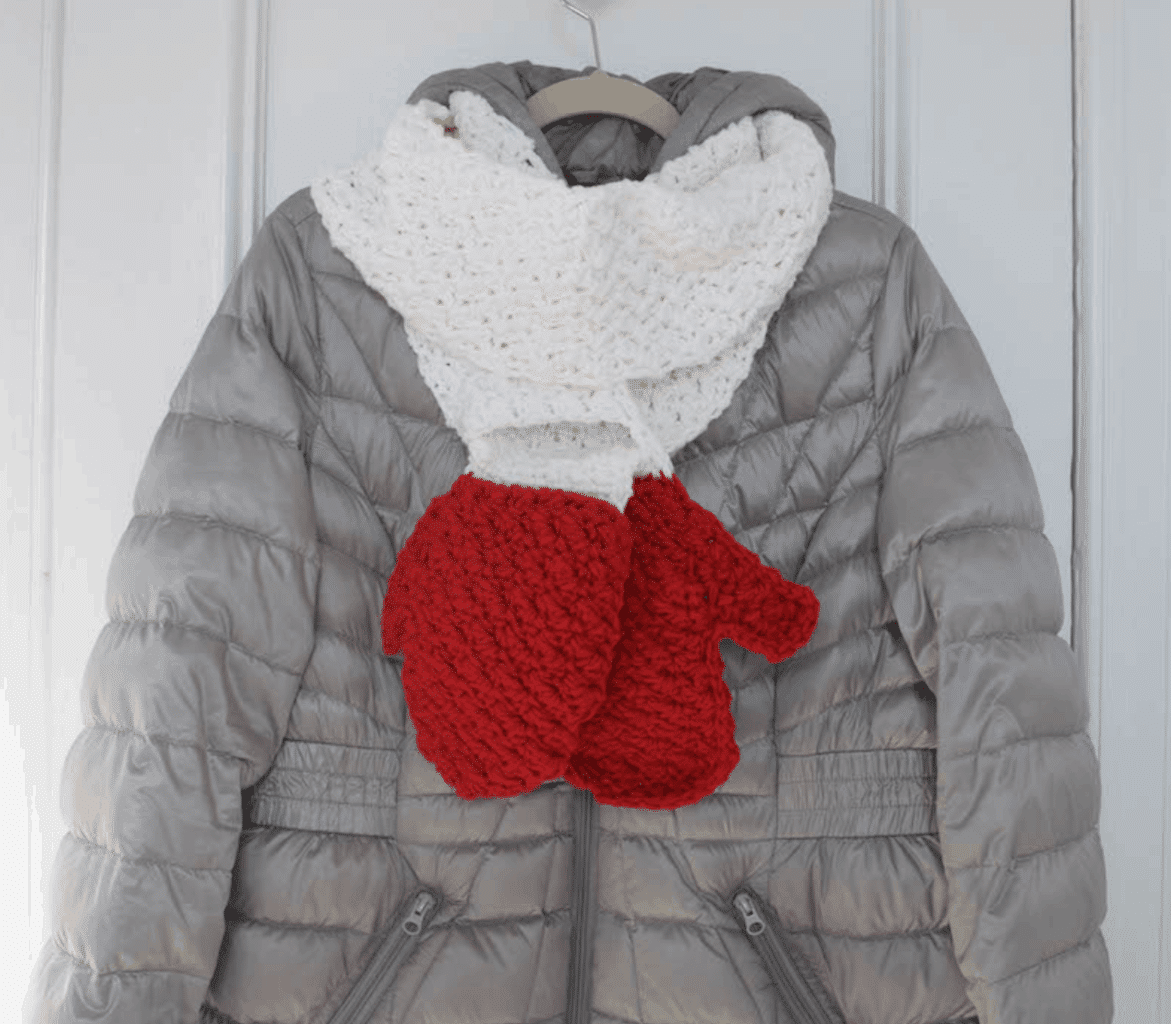 Crochet Mittens Scarf
Skill Level: Easy
Designer: Underground Crafter
Yarn: Super Saver
If you are looking for a cute holiday scarf (and easy to crochet) design, then this pattern is for you! Crochet one for yourself and everyone you know, since it is extra cute!
Pattern: Festive Mittens Scarf
Christmas Cowl / Scarf Video Pattern

Which Christmas crochet scarf pattern above was the front-runner for you? Tell me in the Easy Crochet Facebook group where you can share patterns, ask questions and get in on fabulous yarny deals.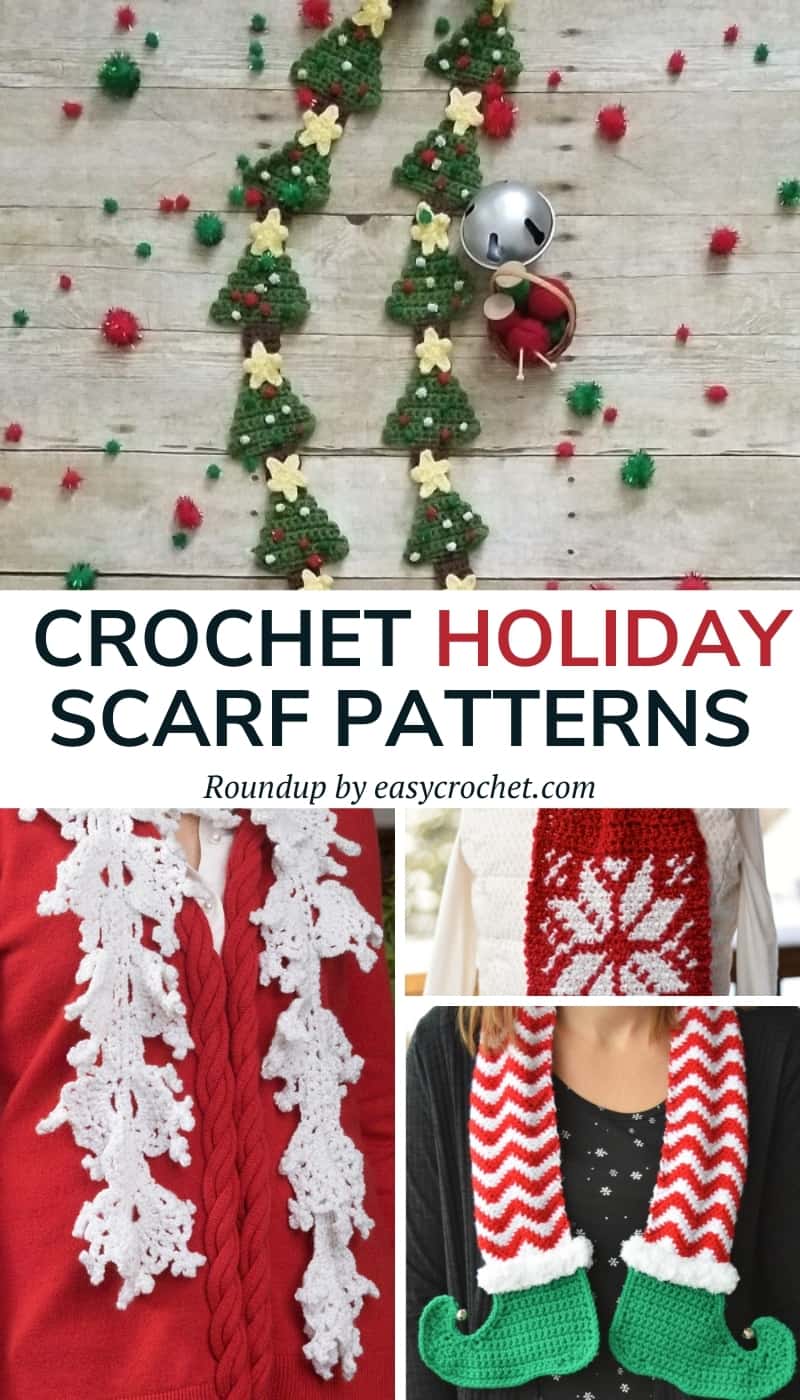 More Free Crochet Patterns
I hope you enjoyed this collection of Christmas scarf crochet project ideas that you can make in no time at all. If you'd like more free crochet patterns, refer to the list below that includes a few of my favorites.
More Free Crochet Holiday Patterns