12 Fun Crochet Christmas Decorations To Make for Your Home
With the holidays just around the corner, it's the perfect time to talk about crocheting Christmas decorations. If you love to crochet (and who doesn't?), decking your halls with handmade items is the way to go.
Keep on reading down to find some of my favorite crochet Christmas decorations that are all free crochet patterns!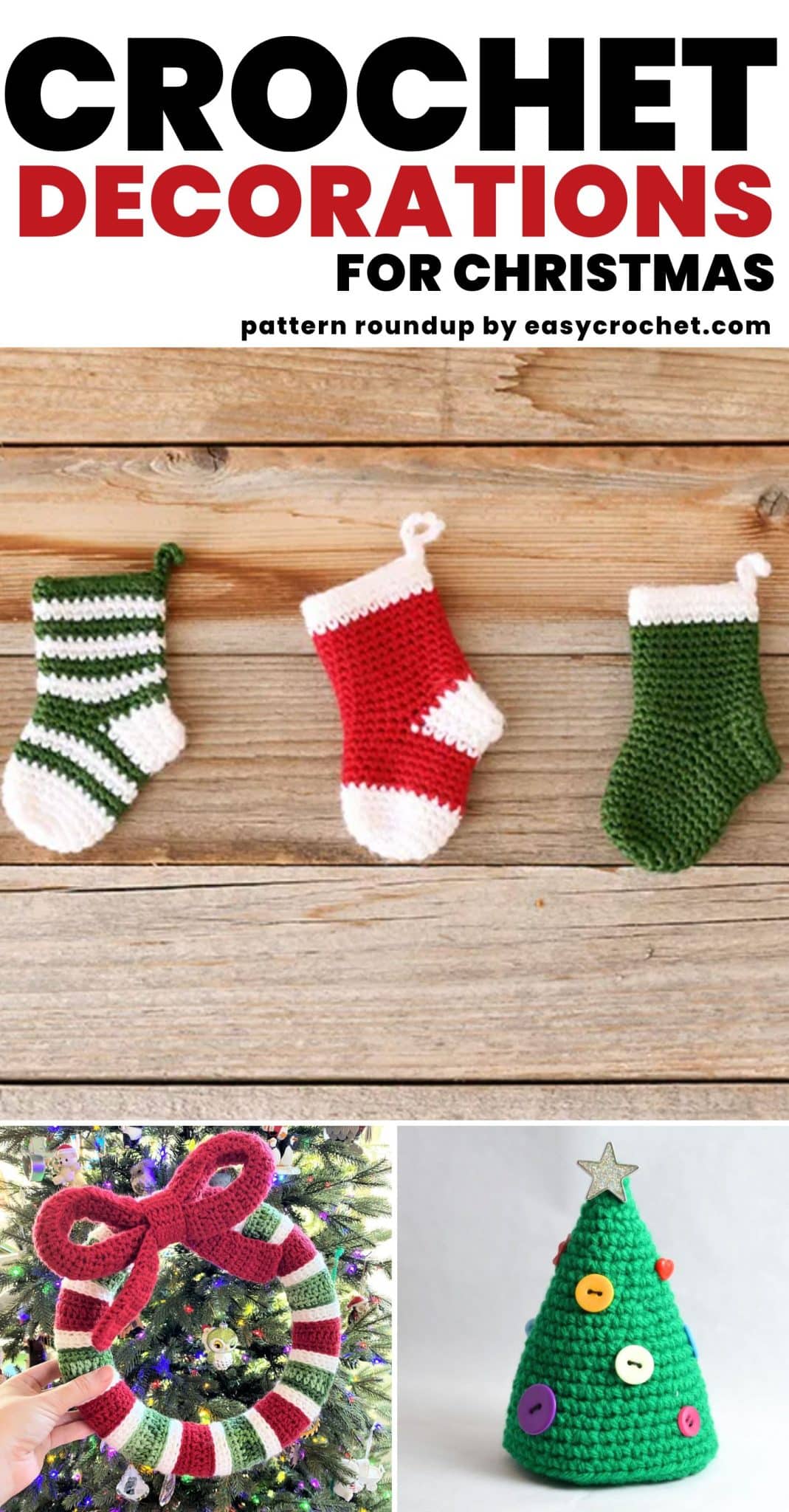 How to Make Crochet Christmas Decorations
Below we'll go over the yarn, hooks, tips and extras you need to make your crochet Christmas decorations.
Materials and Supplies
Yarn
Color Matters: Pick yarn colors that go well with your current holiday decorations. Reds, greens, and whites are traditional picks, but blues are always fun to add in as well.
Texture: Some projects call for chunky yarns, while others work best with fine threads.
Hooks
Size: Make sure to use hooks that fit your chosen yarn. It's good to have a range between 4 mm to 9 mm.
Type: Ergonomic hooks are great, especially for larger projects like table runners.
Extras
Beads: These add some sparkle to projects like snowflakes and tree ornaments.
Ribbon: Useful for hanging your crochet decorations or adding little bows.
Stuffing: If you're making plushies, you'll need soft, hypoallergenic stuffing.
Tips
Here, you'll find some advice to make your crochet decoration projects go smoothly from start to finish
Plan Ahead: Some projects, like table runners, take a while. Start early to avoid last-minute stress.
Test Swatch: Always a good idea to crochet a small test piece first to check your gauge and tension.
Count Stitches: Keep an eye on your stitch count, especially if you're working on something intricate.
Have Fun: Remember, the point is to enjoy yourself. Don't sweat the small stuff.
Now, you're prepped and ready to create some crochet magic this holiday season. I can't wait to see which of the crochet Christmas decor you pick to make.
Happy Crocheting!
Favorite Crochet Christmas Decorations
Crochet decorations add a personal touch that store-bought stuff just can't match. Plus, they're way more fun to make!
So, grab your hook and yarn, and let's get crafting for the holidays with these fun easy crochet decoration pattern ideas.
1. Crochet Snowflakes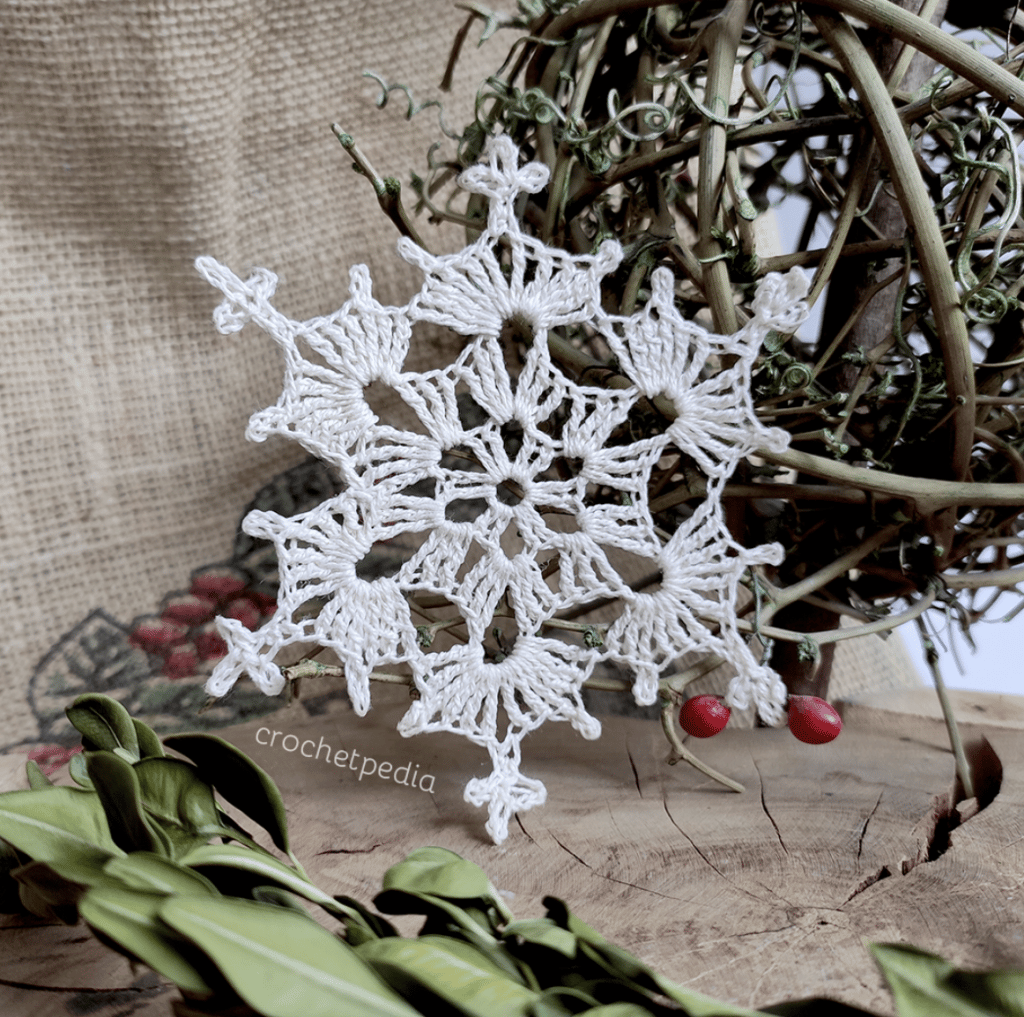 First up, we have crochet snowflakes. These are classic! They're easy to make and look super cute hanging on your tree or in windows. Just grab some white yarn and start crocheting!
Take a look at our snowflake pattern collection below, so you can pick your favorite to make.
---
2. Mini Stockings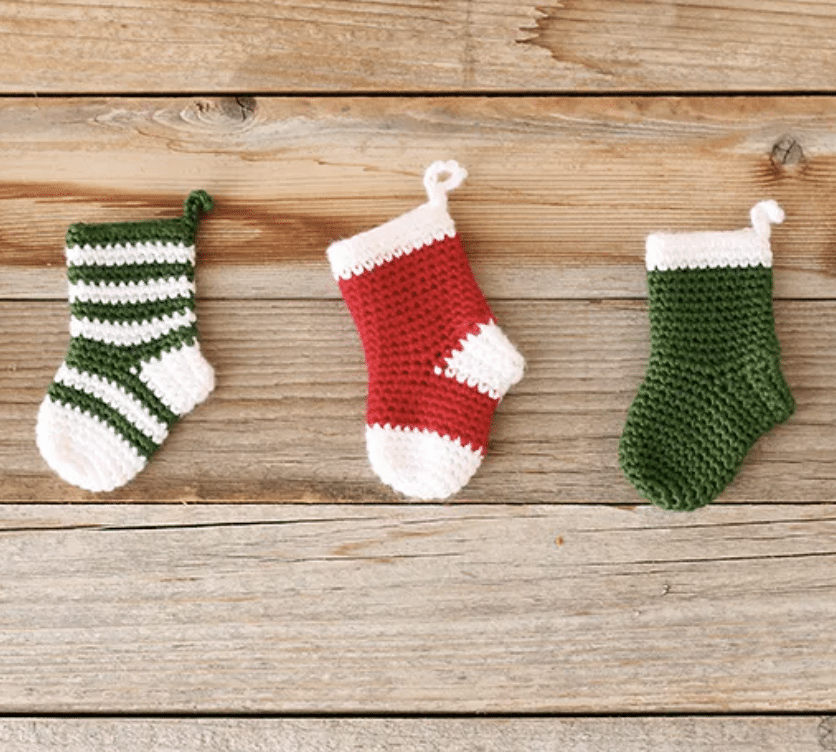 Next, we've got mini stockings. Hang them on your tree or use them as gift cardholders. Either way, they're adorable and quick to whip up. Choose festive colors to make them pop!
---
3. Christmas Tree Ornaments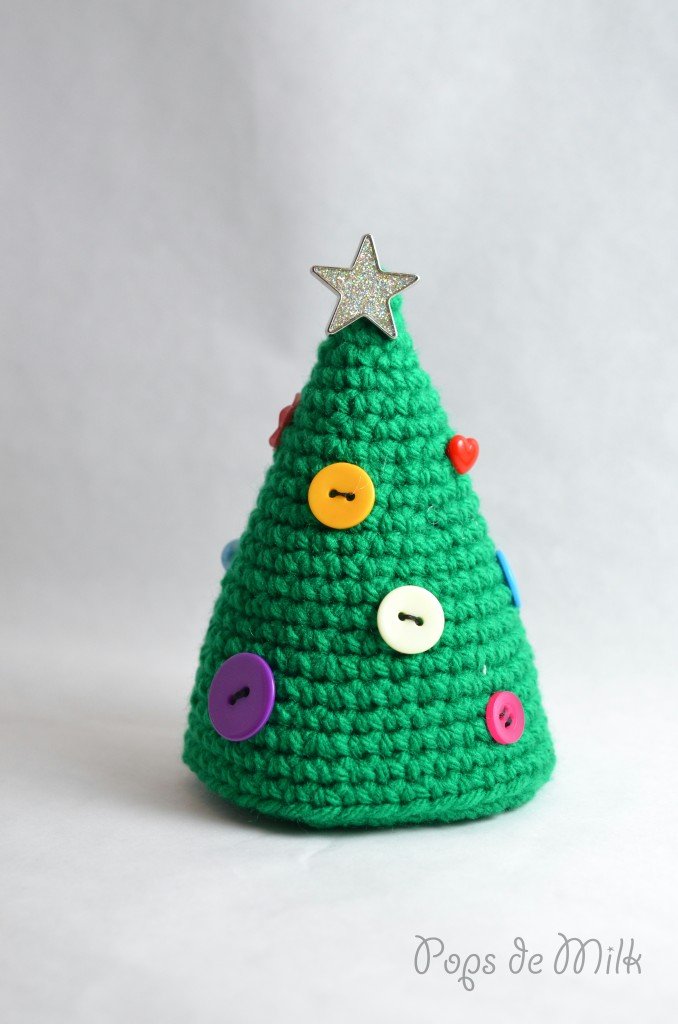 Feeling more adventurous? How about crocheting little Christmas trees? Add beads or tiny baubles for ornaments, and you've got yourself a fun handmade decorated tree.
---
4. Reindeer Coasters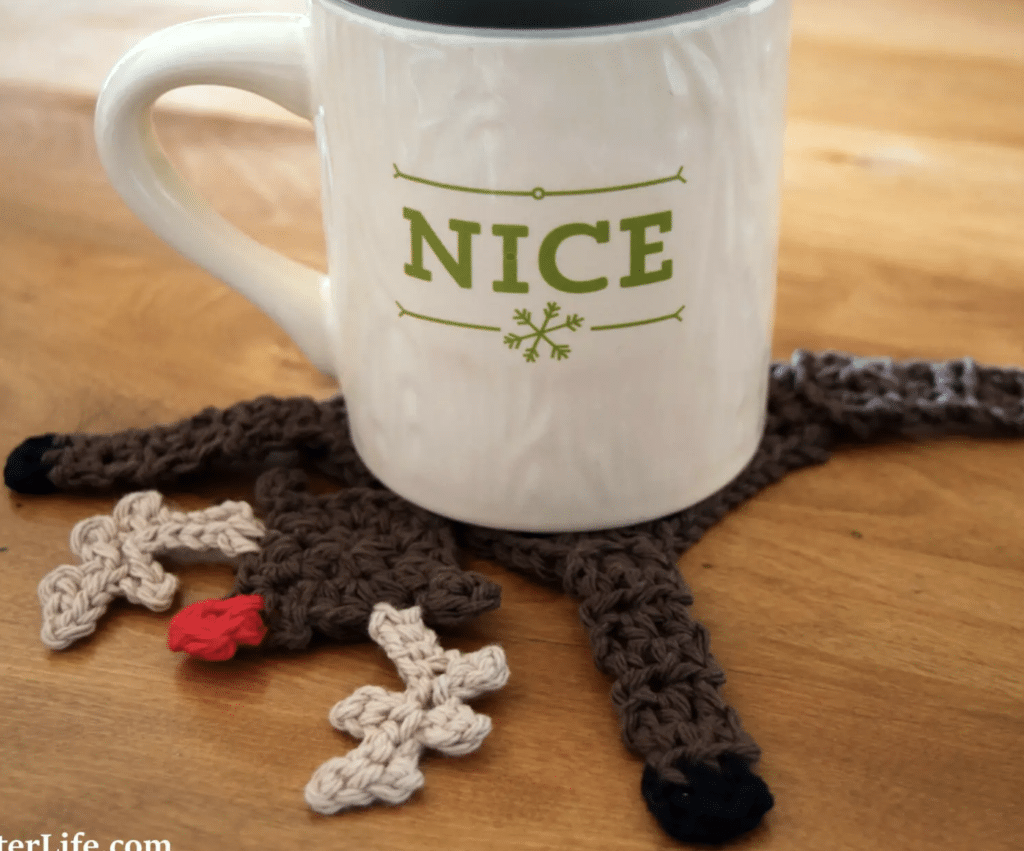 Okay, these are just fun! Crochet some reindeer coasters to bring holiday cheer right to your coffee table. These make great gifts, too!
If you love crocheting granny squares, then you'll love this coaster!
---
5. Table Runners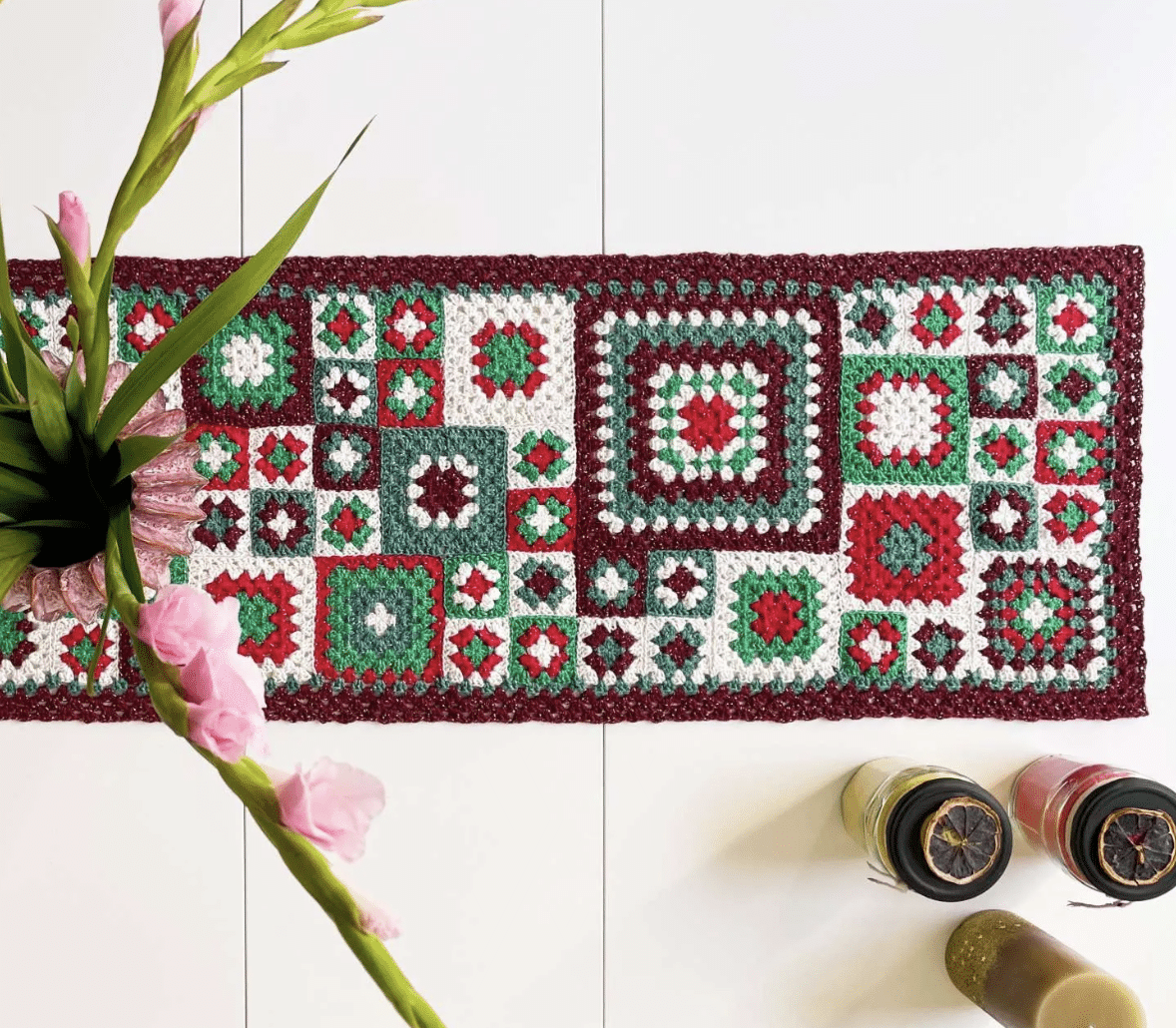 For something a bit more intricate, try crocheting a table runner. Pick a holiday-themed color palette that matches your decor and start making granny squares. It's a bigger project, but so worth it.
---
6. Crochet Wreaths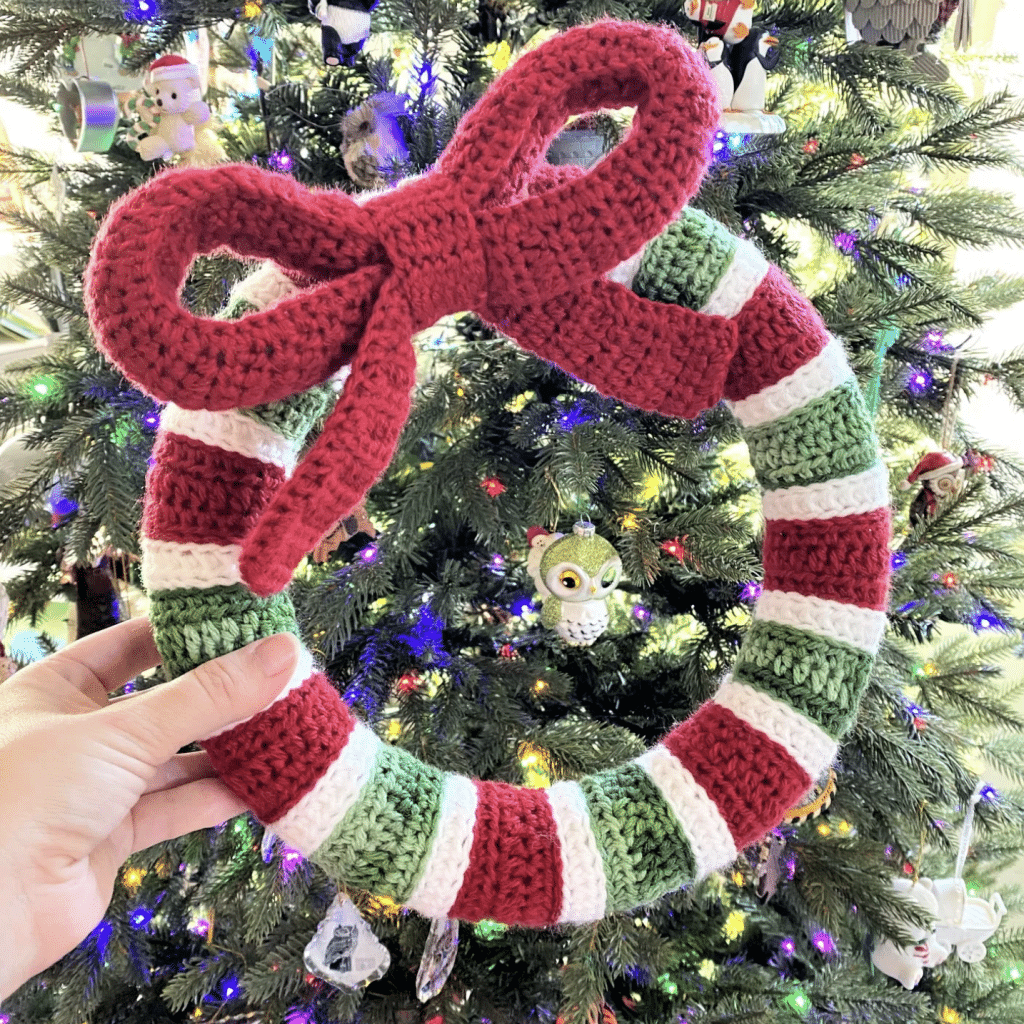 A crochet wreath on your front door is a cozy welcome for anyone dropping by. You can keep it simple with green yarn or go wild with colors, ribbons, and baubles.
---
7. Snowman Plushies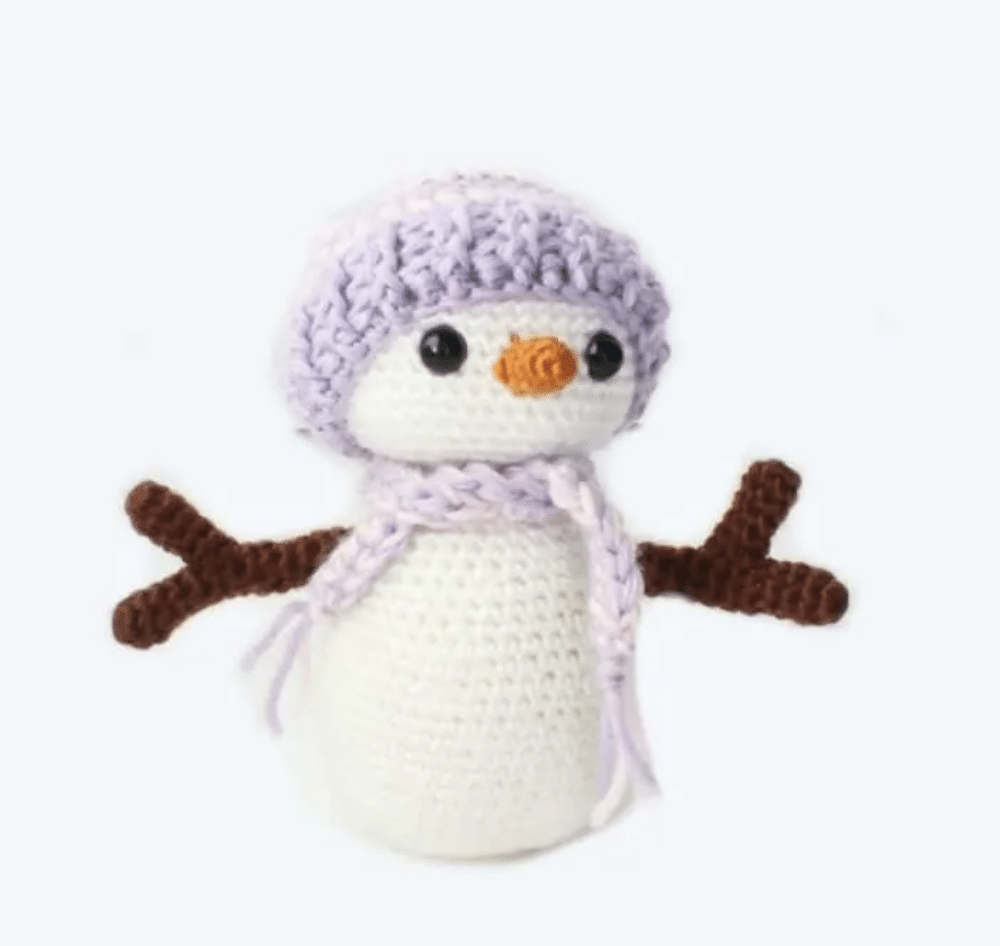 Who doesn't love a crocheted snowman? Crochet mini snowmen to sit on your mantle or as cute toys for the kiddos. Add a scarf and hat for extra charm!
---
8. Elf Hats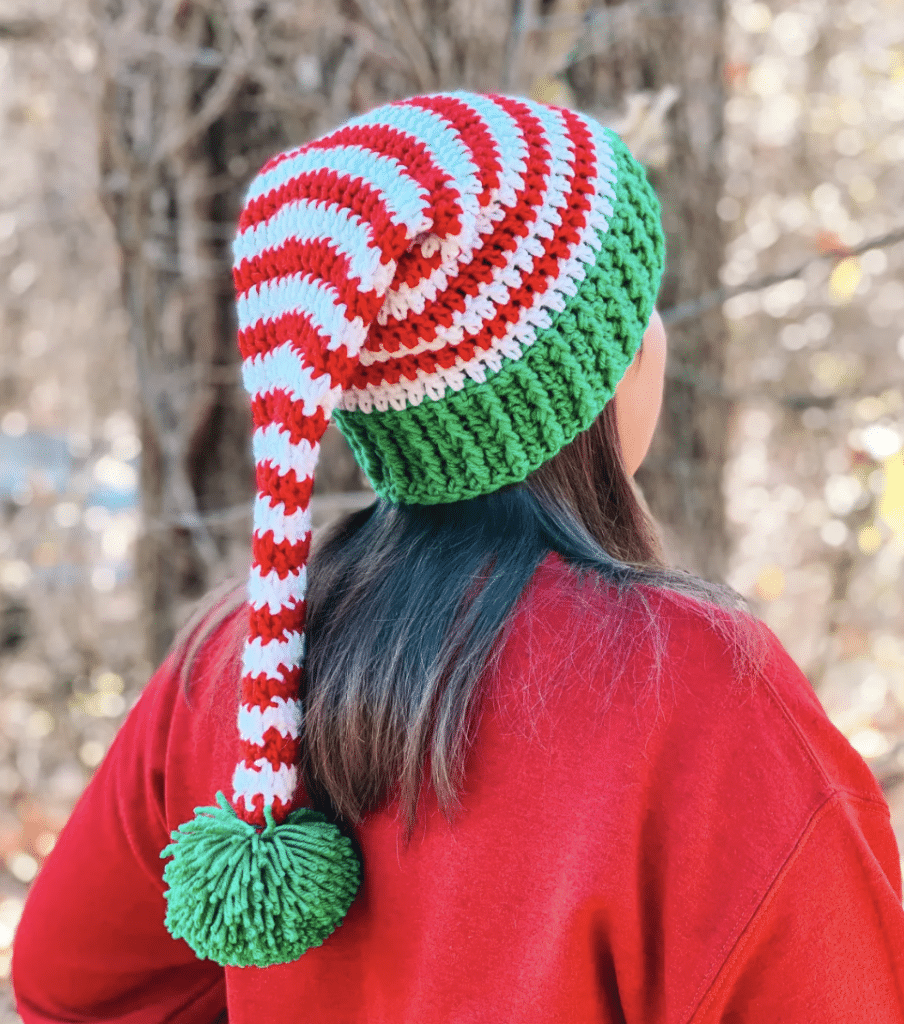 If you're up for fun hats, then crochet elf hats are a big hit. They're not just for kids; adults love them too! Wear them while decorating or during Christmas dinner for some laughs.
---
9. Star Garland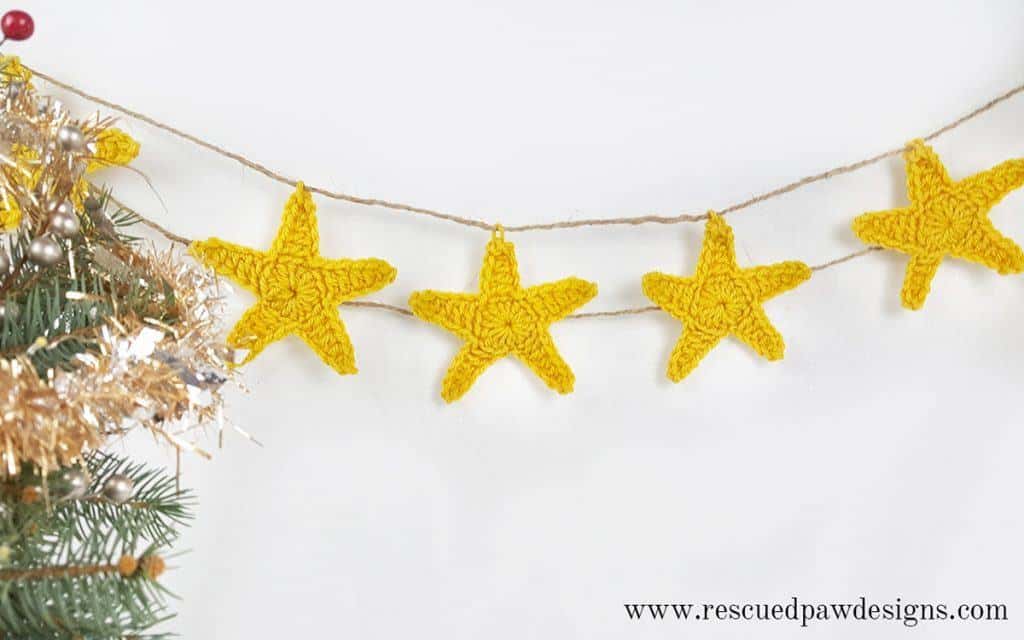 String together some crochet stars to make a festive garland. Drape it over your tree, fireplace, or even a doorway. The options are endless!
---
10. Gingerbread People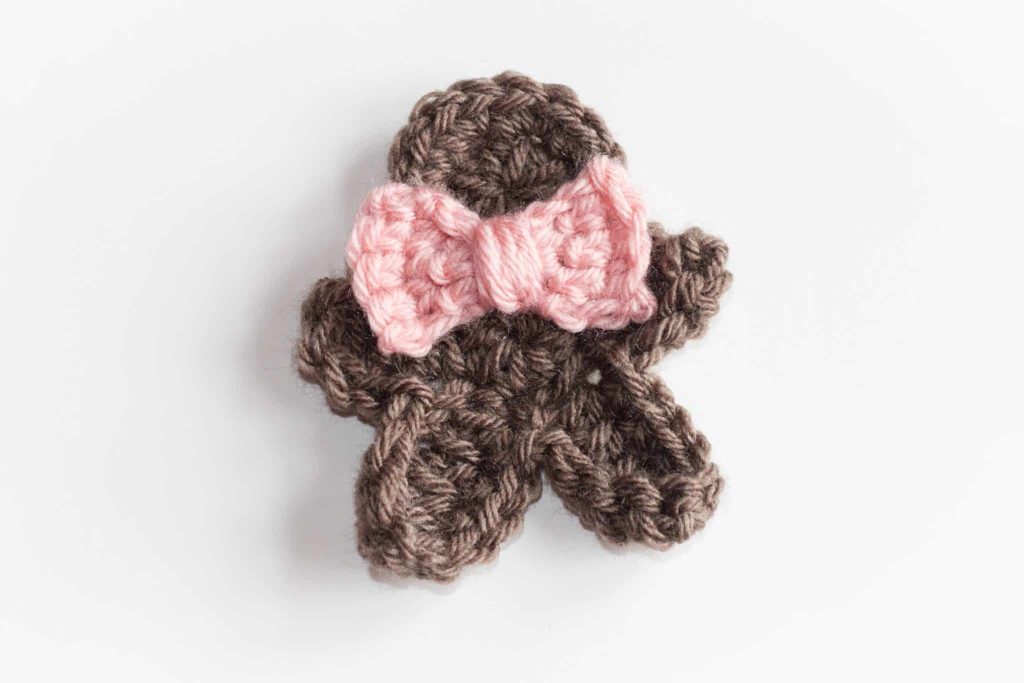 These little gingerbread people can be ornaments or appliques for Christmas crochet projects like blankets, hats and more.
---
11. Candle Cozies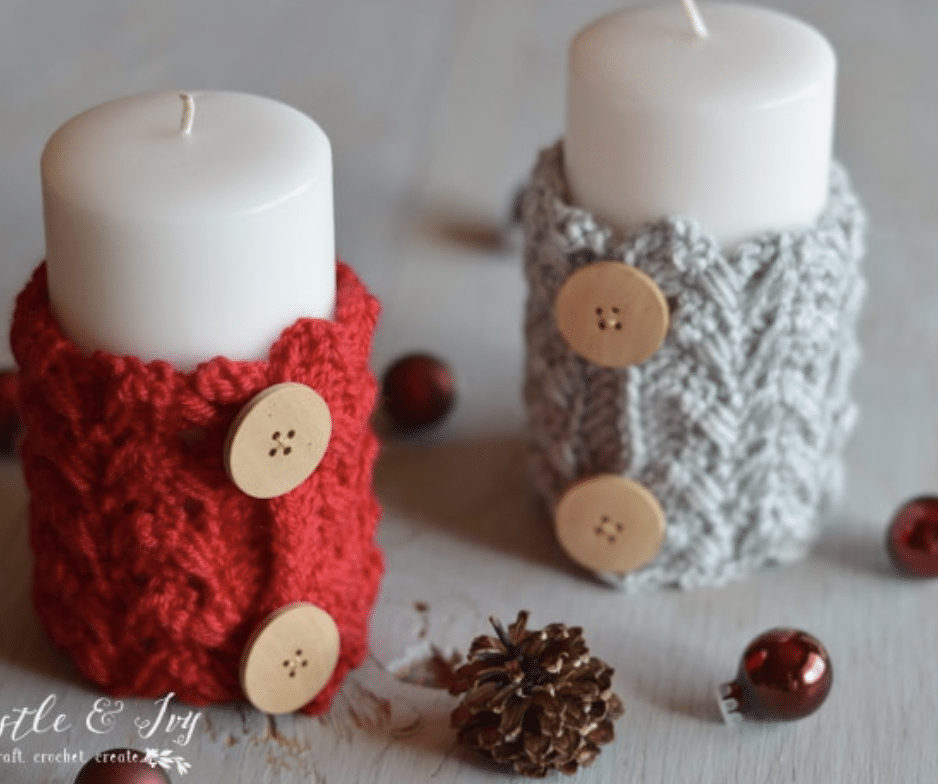 Dress up plain candles with crochet cozies. Pick traditional holiday colors, or go modern with metallic yarn. They add a warm glow to any space.
---
12. Poinsettia Coasters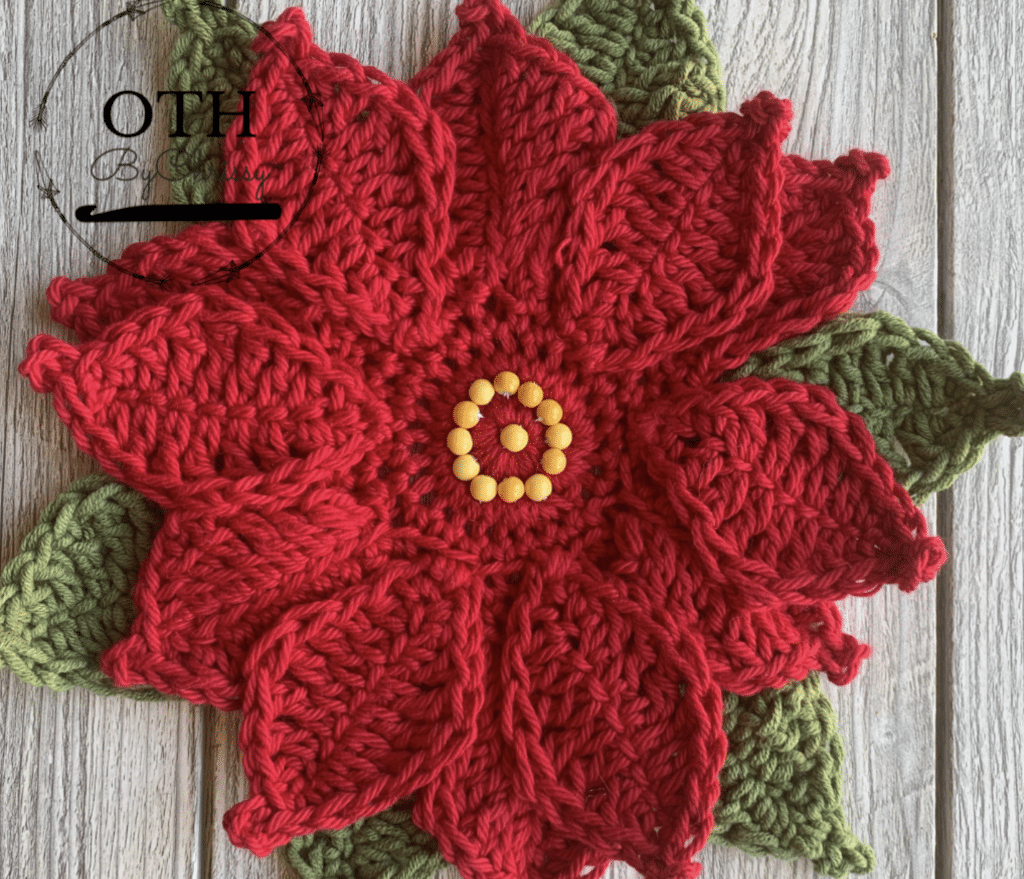 Last but not least, crochet some poinsettia coasters. These iconic Christmas flowers will brighten up any table setting.
---
So there you have it, some great ideas to keep your hooks busy this holiday season. Which project will you tackle first?
Happy Crocheting!
More Crochet Christmas Pattern Ideas
If you liked these crocheted holiday decorations, take a look at some more of our holiday patterns as well.