Crochet Christmas Bell Ornaments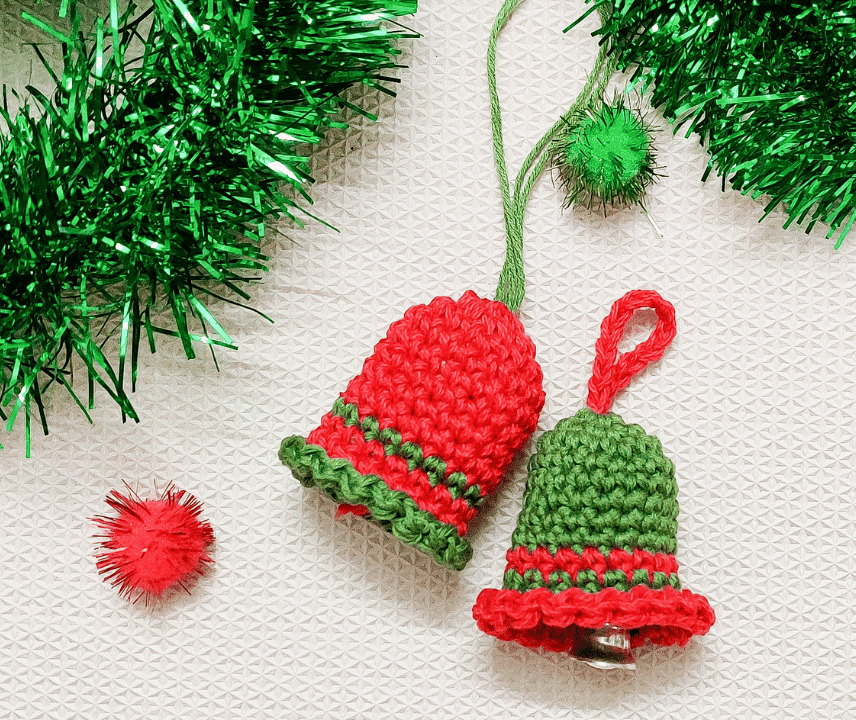 Crocheting Christmas ornaments and decorations is a lovely way to get into the festive spirit. Crochet Christmas bells make a beautiful ornament. Ring in the sound of the holiday season with this Crochet Christmas Bell Ornaments.
The pattern is simple with basic stitches and quick to work on. You can use these crochet bells to decorate your Christmas tree or just make it into a garland or crochet bunting or use them for decorations anywhere in your house. The bell can be crocheted with any yarn or thread of your choice.
These would also make wonderful stocking stuffers or gifts for your loved ones. Get ready with your hook and yarn and have fun making these cute crochet bells. You can also use them as decorative charms on your bags or keys, which can be used around any time of the year.
This crochet pattern and image are property of Raji's Craft Hobby.