Easy Crochet Christmas Gifts To Make
If you are last-minute about giving gifts for the holidays, then you have come to the right place! No worries! You can crochet Christmas gifts in just one weekend.
Chris and I are pretty bad about deciding on Christmas gifts until the very last second. Then before you know it, it's the weekend before Christmas and we are looking around wondering what are we going to do!
Read on down to find the list of Christmas crochet patterns you can finish fast!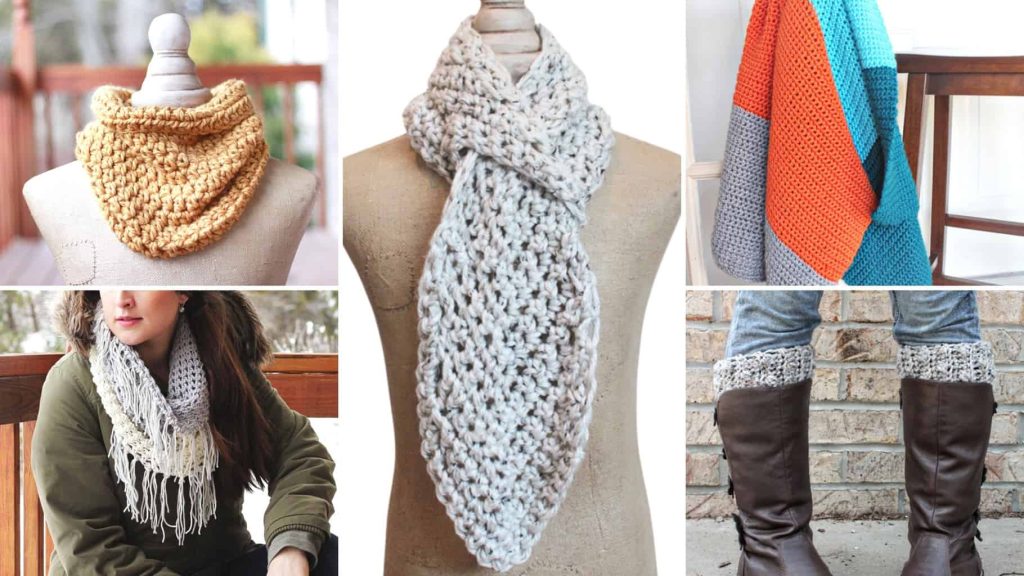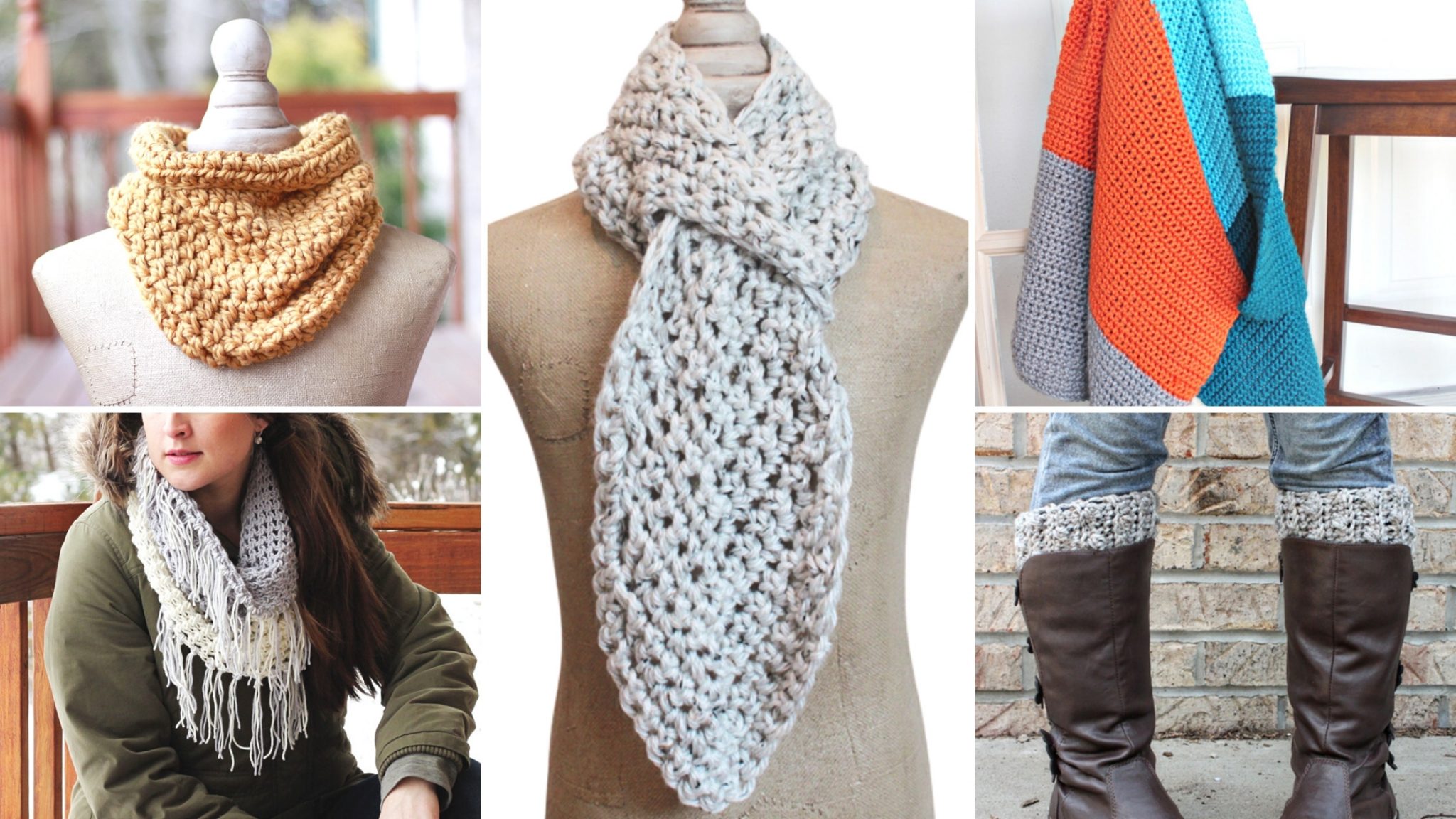 Crochet a Gift!
I love to crochet, so I willingly step in and say, "I'll crochet something!" I mean, how hard can it be to crochet Christmas gifts in only one weekend? Plus, I will willingly use any reason to crochet!
If you have a little more time you can read this post Crochet Gift Ideas for Friends that have a few gifts that are also easy but may take longer than a few days to finish.

Quick Gift Crochet Patterns You Can Make in a Weekend
The go-to quick patterns I choose are usually crochet dishcloths, hats and usually a quick scarf! I guess this happens a lot? 🙂 Sometimes, if I am feeling ambitious, I will even crochet a blanket! Yep… a blanket.
Believe me, there are some quick patterns out there that are just perfect for those who sometimes always crochet Christmas gifts over a weekend… (ok… it's ME!)
I even wait for the last second to think of teacher gifts, which always end up being crochet items! Like last year when I crocheted up these Crochet Christmas Trees last minute!
I hope you have fun with all these quick crochet gift ideas!
Easy Patterns For Crochet Christmas Gifts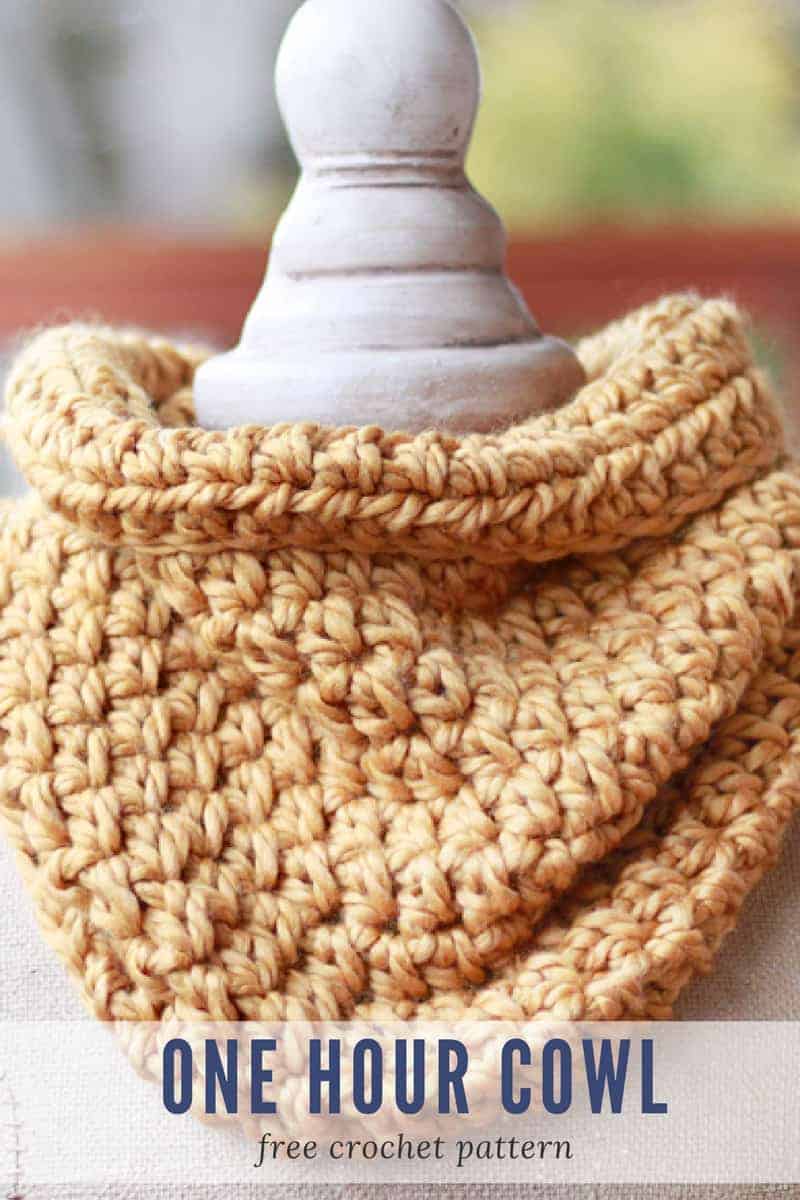 One Hour Cowl – This beginner-friendly cowl is a fast, simple, and a quick crocheted Christmas gift! You will even have enough yarn to make two of these simple cowls! Make it with Cozy Wool yarn from Micheal's, so it will work up even faster.
---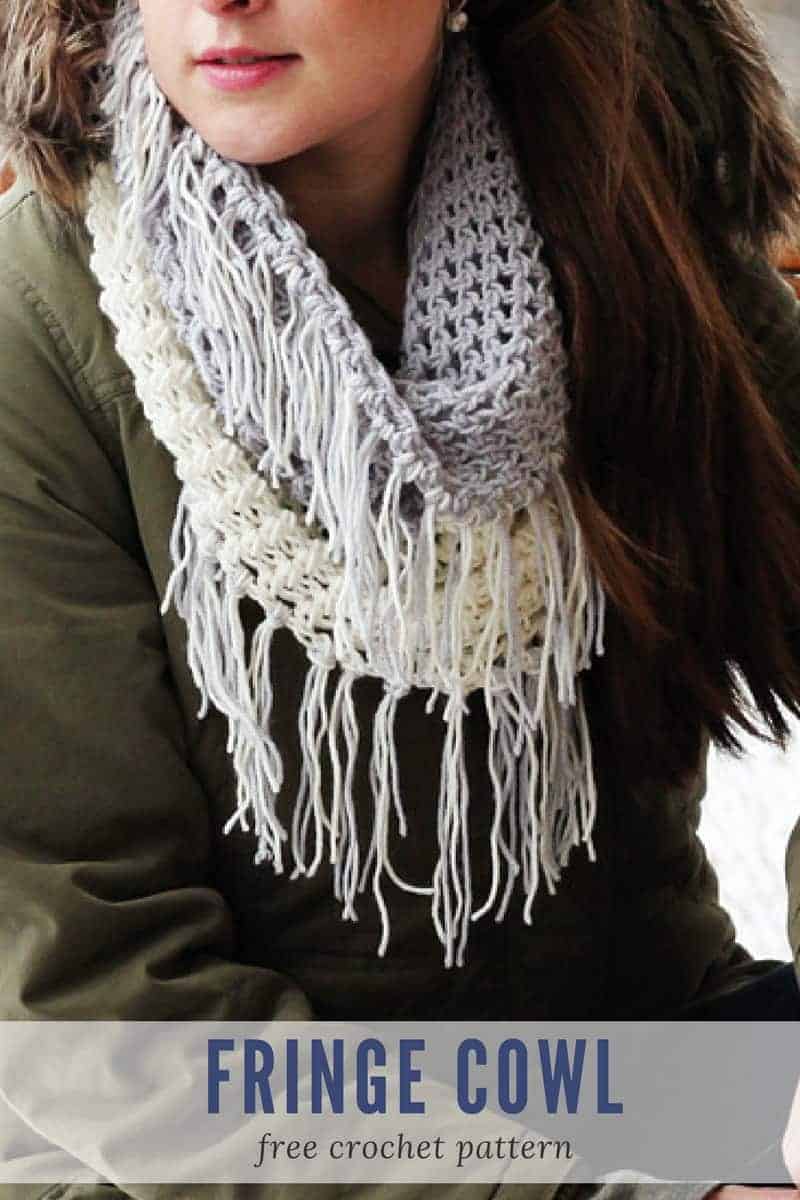 Gracelyn Fringe Cowl Crochet Pattern – This fringe cowl is trendy, fun and most likely to be the best crocheted Christmas gift around! That is, if you ask me! You can make this crocheted cowl with or without fringe to suit the style of the person you are making it for.
---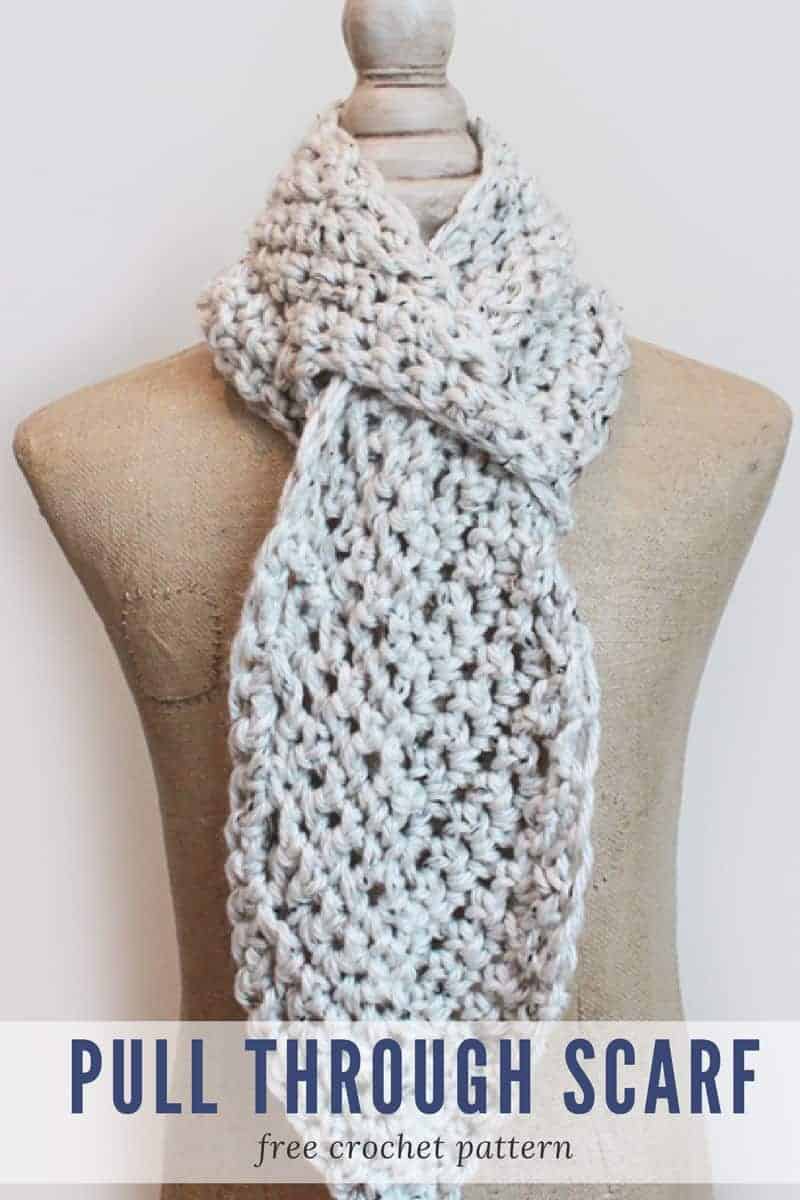 Pull Through Adjustable Scarf – This scarf is worked up as a chevron design but then the twist is that is it crocheted together at the end to make a pull-through scarf! Definitely a unique crocheted Christmas gift made with Hometown USA yarn from Lionbrand.
---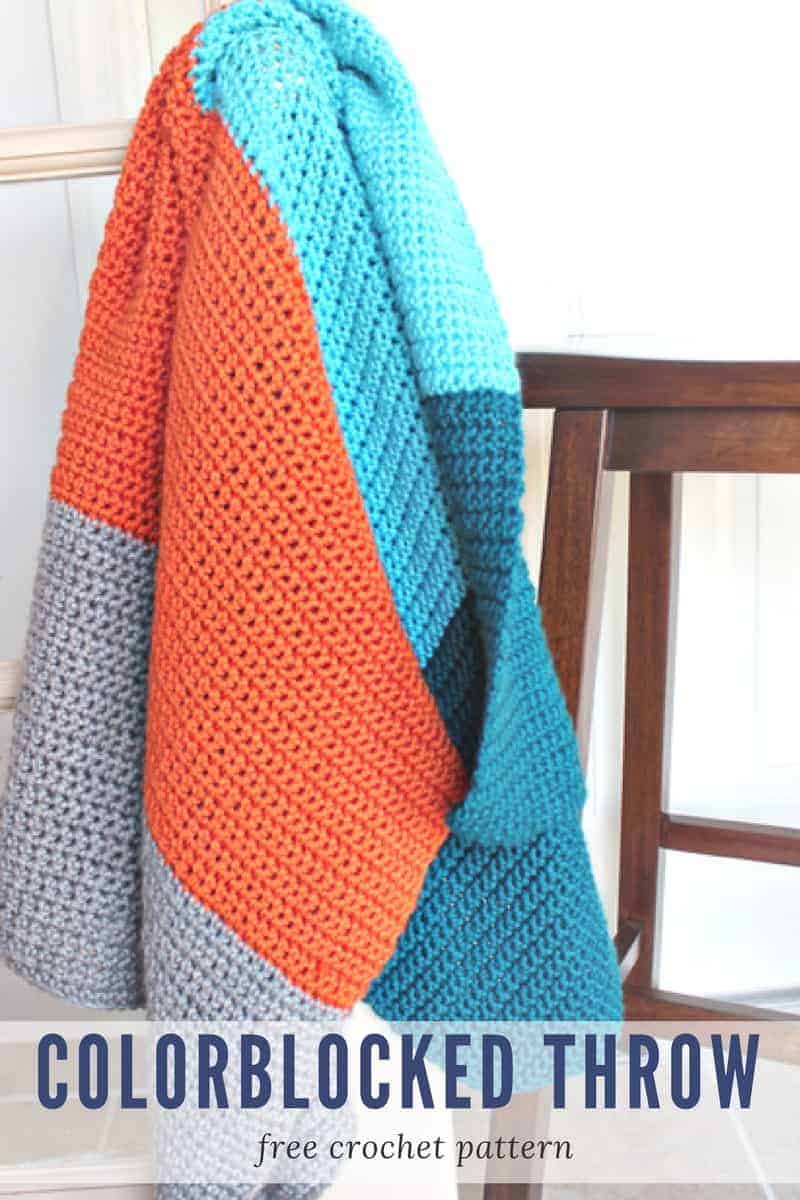 Colorblocked Crochet Throw – Yes this can be finished in just one weekend for a Christmas Gift! You will most likely need both days, but since this is worked in single crochets it will be easy and work up fast with Red Heart Soft yarn.
---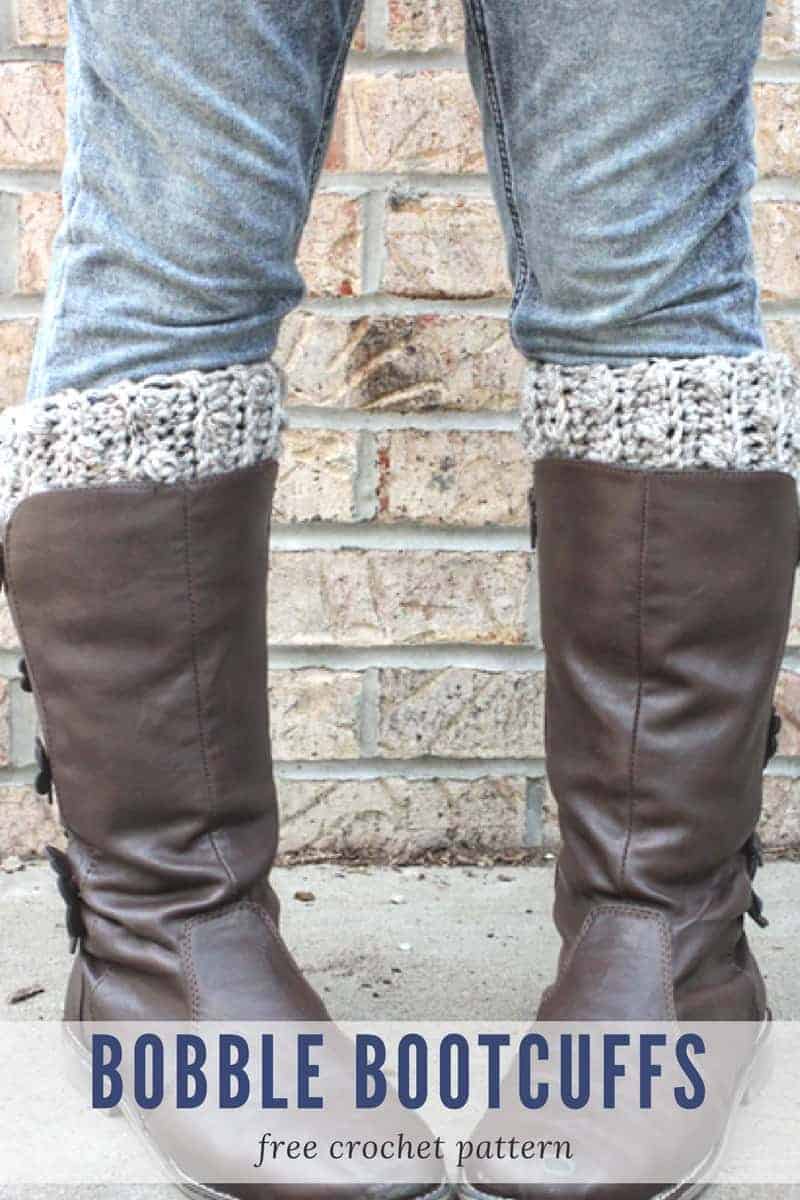 Bobble BootCuffs Crochet Pattern – If you are new to crocheting Christmas gifts, then this pattern is for you! Simple but stylish is always the way to go, plus you'll love all the colors Vanna's Choice comes in, so you can make these boot cuffs unique!
---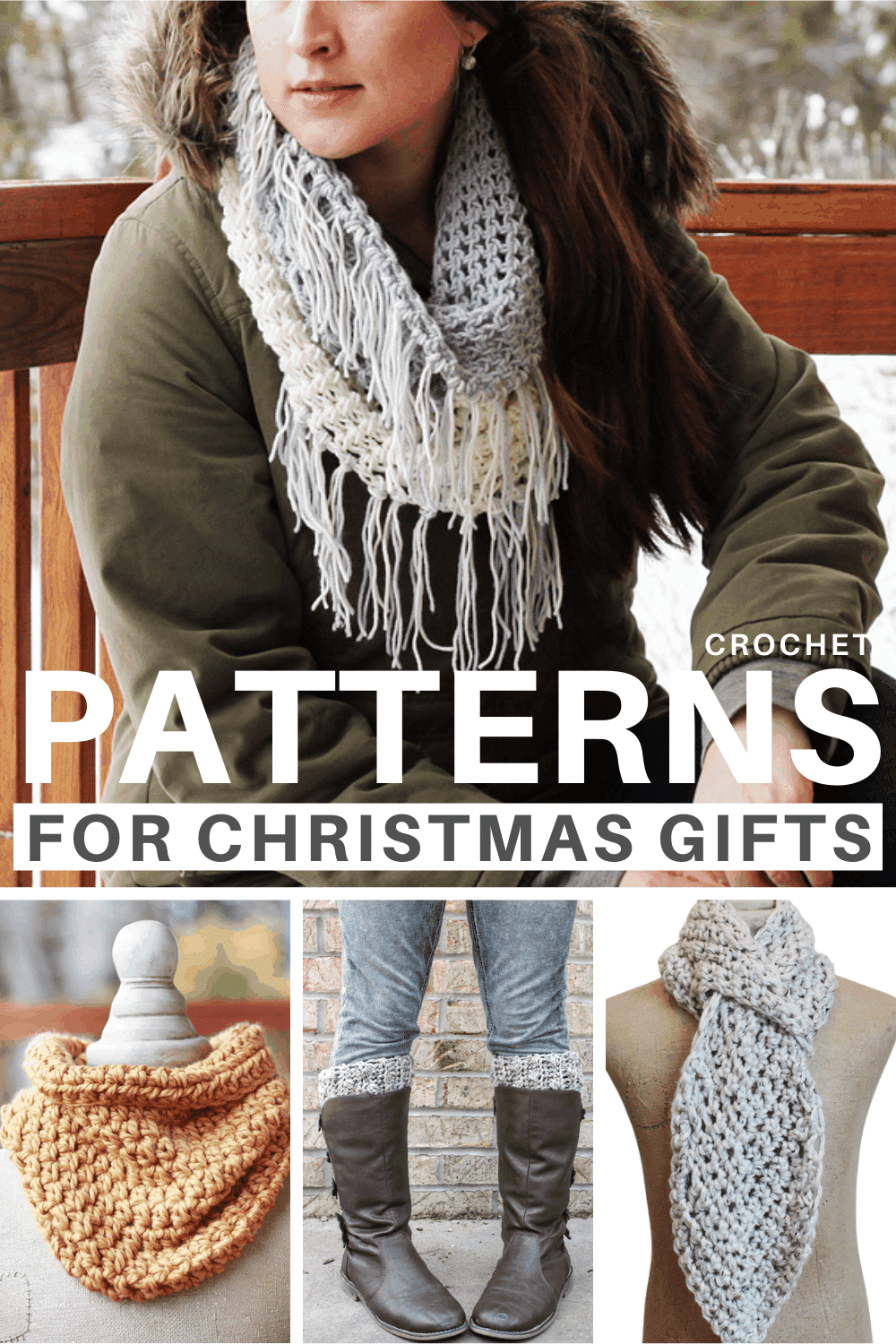 More Crochet Christmas Gifts That are Fast to Make
Take a peek at a few more fast crochet items you can make with this list below.
Beginner Washcloth – Easy Crochet
Chunky Ski Lodge Crochet – Mama in A Stitch
Ribbed Crochet Beanie– One Dog Woof
Crochet Gift Basket Pattern – Sewrella
Wine Bottle Cozy – Moogly
Striped Mug Cozy – Little Monkeys Crochet
Crochet Trivet – Make and Do Crew
Crochet Dishcloth – Simply Collectible Crochet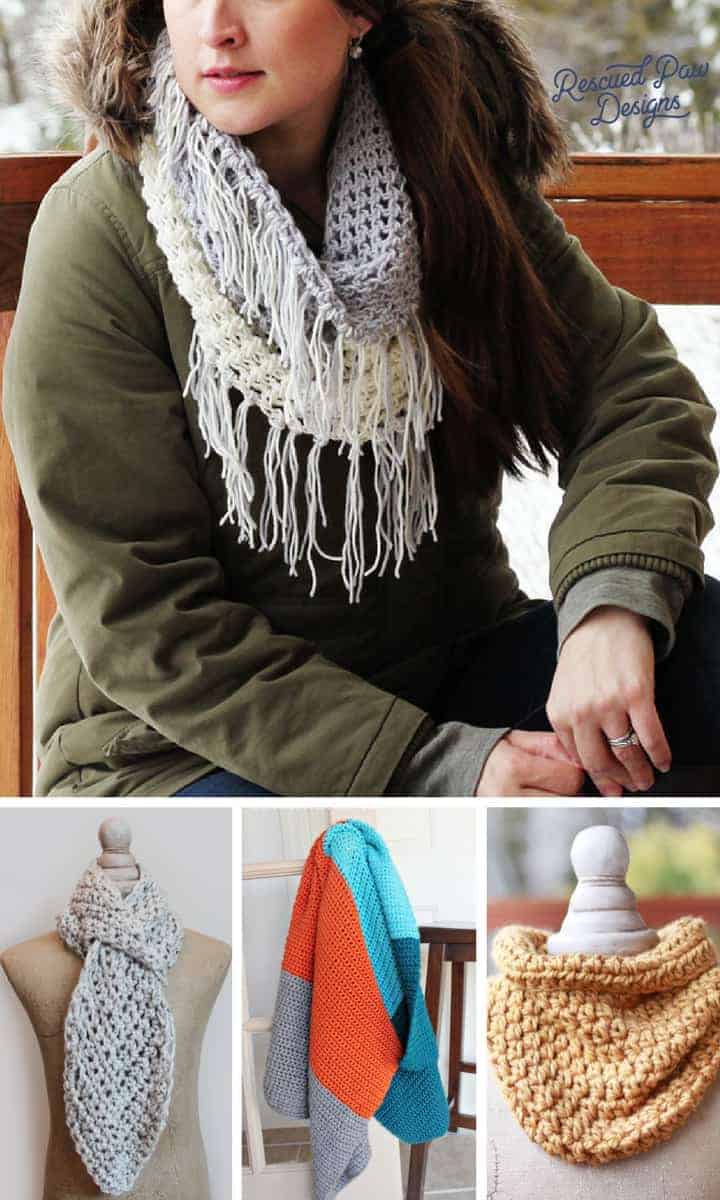 This post has me inspired to start thinking ahead for next year. Maybe it would be great to design a crochet Christmas ornament or even a crochet Christmas stocking pattern!
More Crochet Gift Ideas