The Best Crochet Elf Slippers
Are you looking for some Elf Slippers for the holidays you can crochet? If, so I've rounded up a collection of the cutest crochet elf slippers for babies, kids or adults!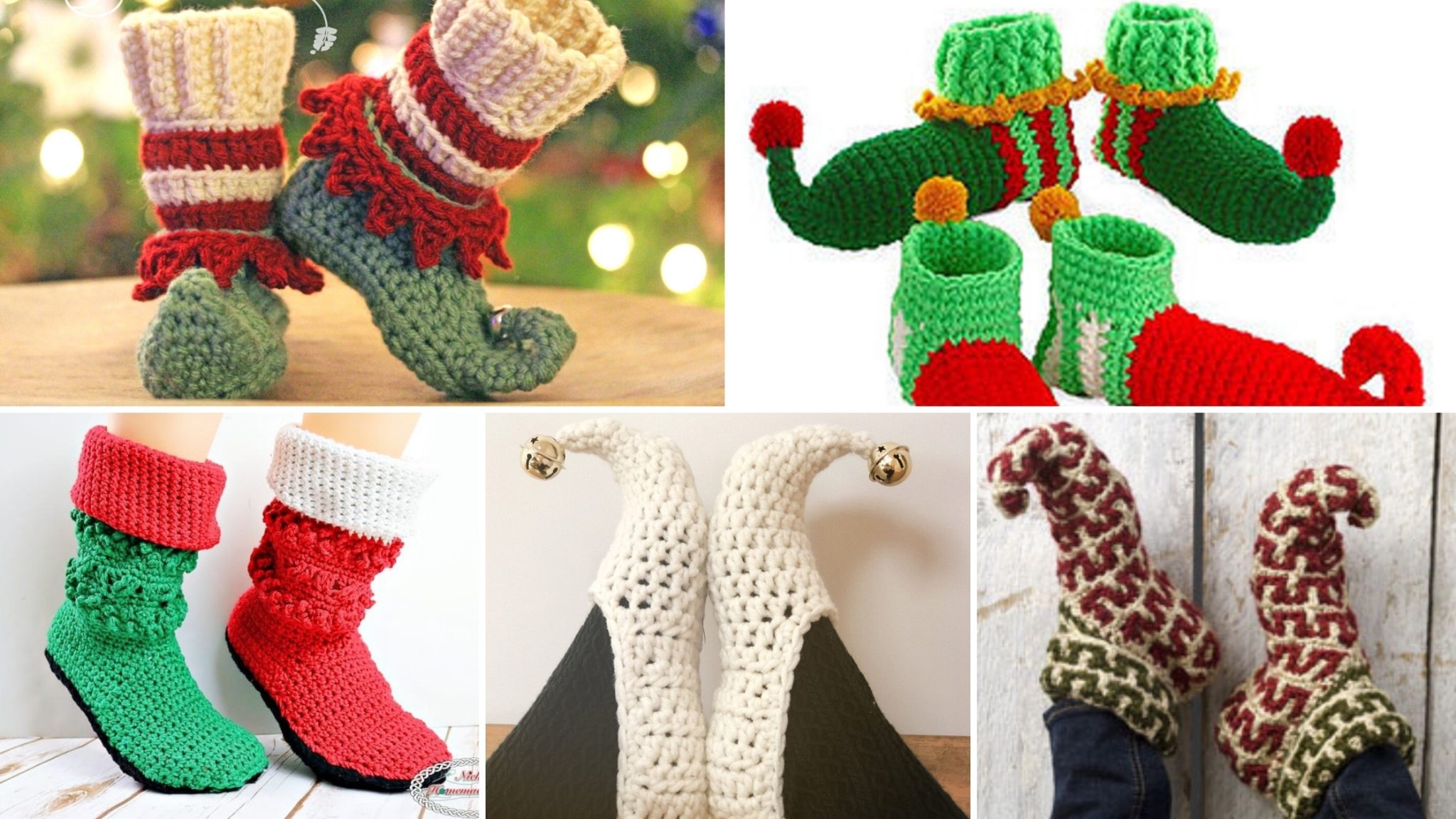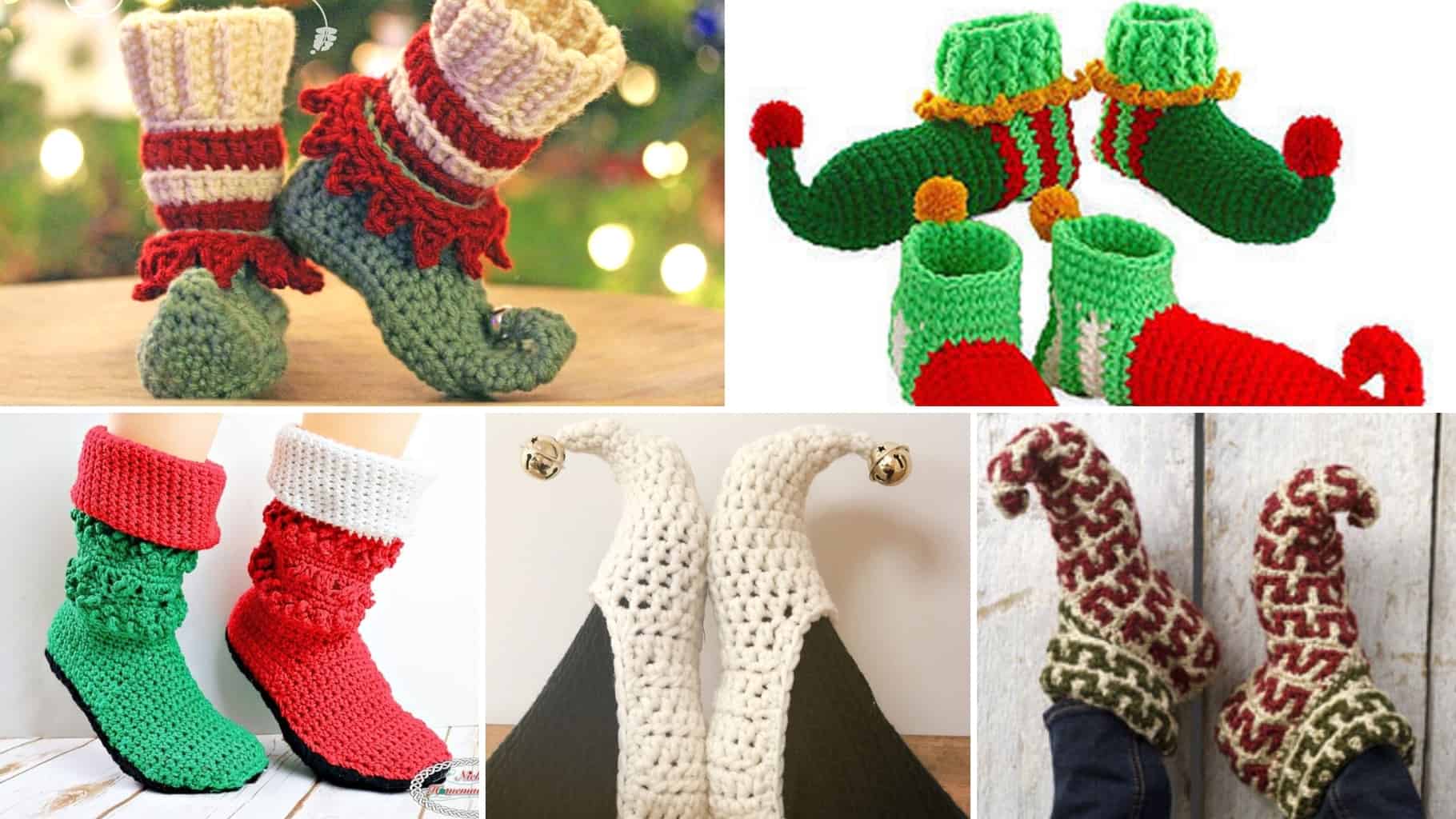 Yarn & Crochet Stitches for Slippers
Most of the elf slippers crochet patterns below use simple beginner-friendly stitches like the single crochet stitch, which means they are all mostly easy to crochet. Some patterns may include some more advanced techniques, but a quick google search will help with any questions you may have.
As for the yarn, you'll need for these elf slipper crochet patterns in the designs below all use a variety of chunky, cotton and worsted weight yarn.
Luckily, each pattern will tell you what yarn type it will need to crochet a pair of elf slippers. Be sure to read through the pattern to find out what yarn you'll need before you get started on these elf shoes.
Crochet Patterns for Elf Slippers
I can promise this is the best group of elf slipper crochet patterns you can make for the holiday because they are all so easy to make! If you are love simple to crochet patterns, then you'll love this roundup of elf slippers and booties!
Keep on reading to explore the collection of free and paid crochet elf slipper patterns.
---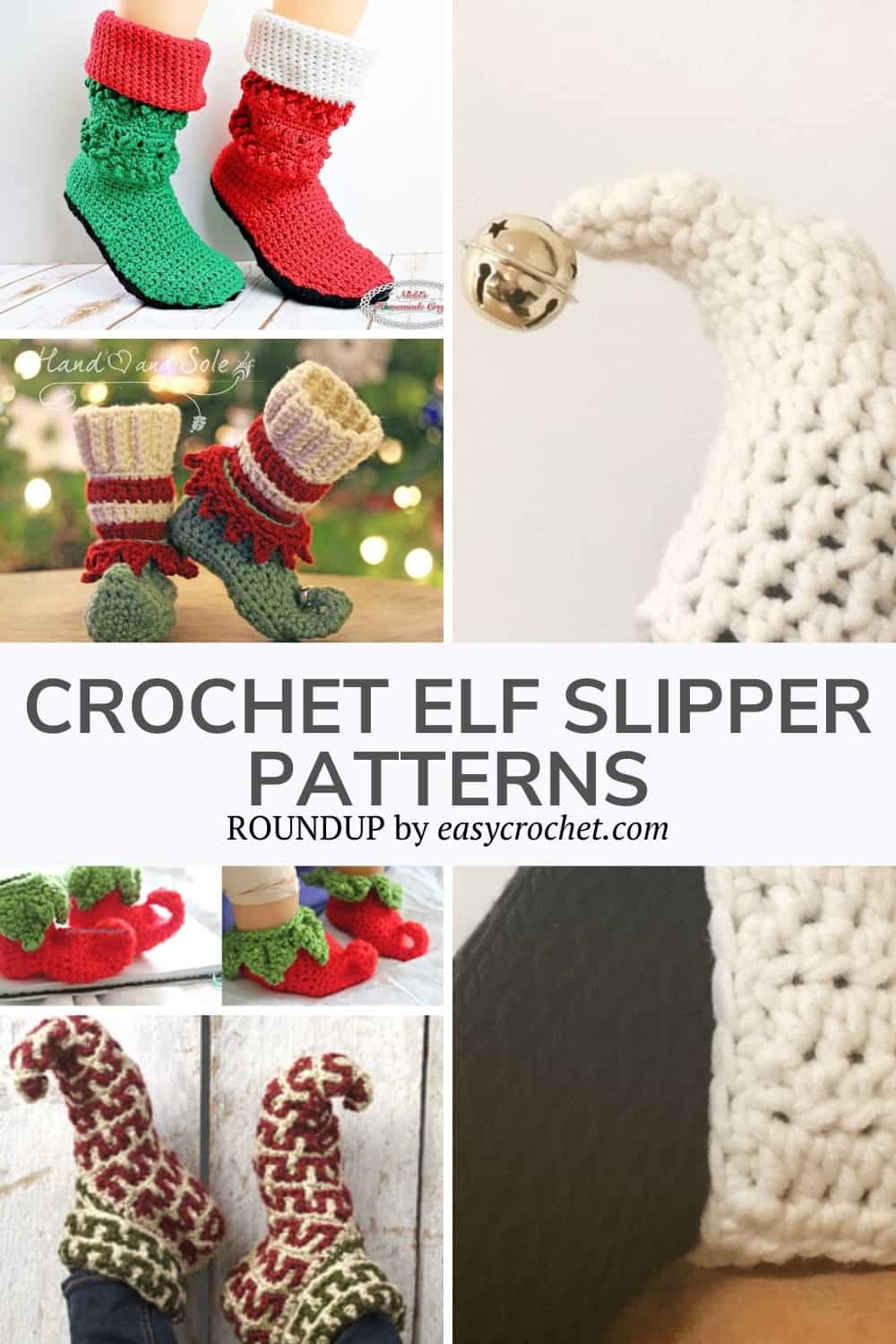 I hope you enjoyed this collection of Christmas crochet elf slipper, booties and shoe patterns! If you'd like to crochet more free patterns check out the crochet pattern collection below.
More Free Crochet Patterns