The Best Crochet Elf Slippers
Are you looking for some Elf Slippers for the holidays you can crochet? If, so I've rounded up a collection of the cutest crochet elf slippers for babies, kids or adults!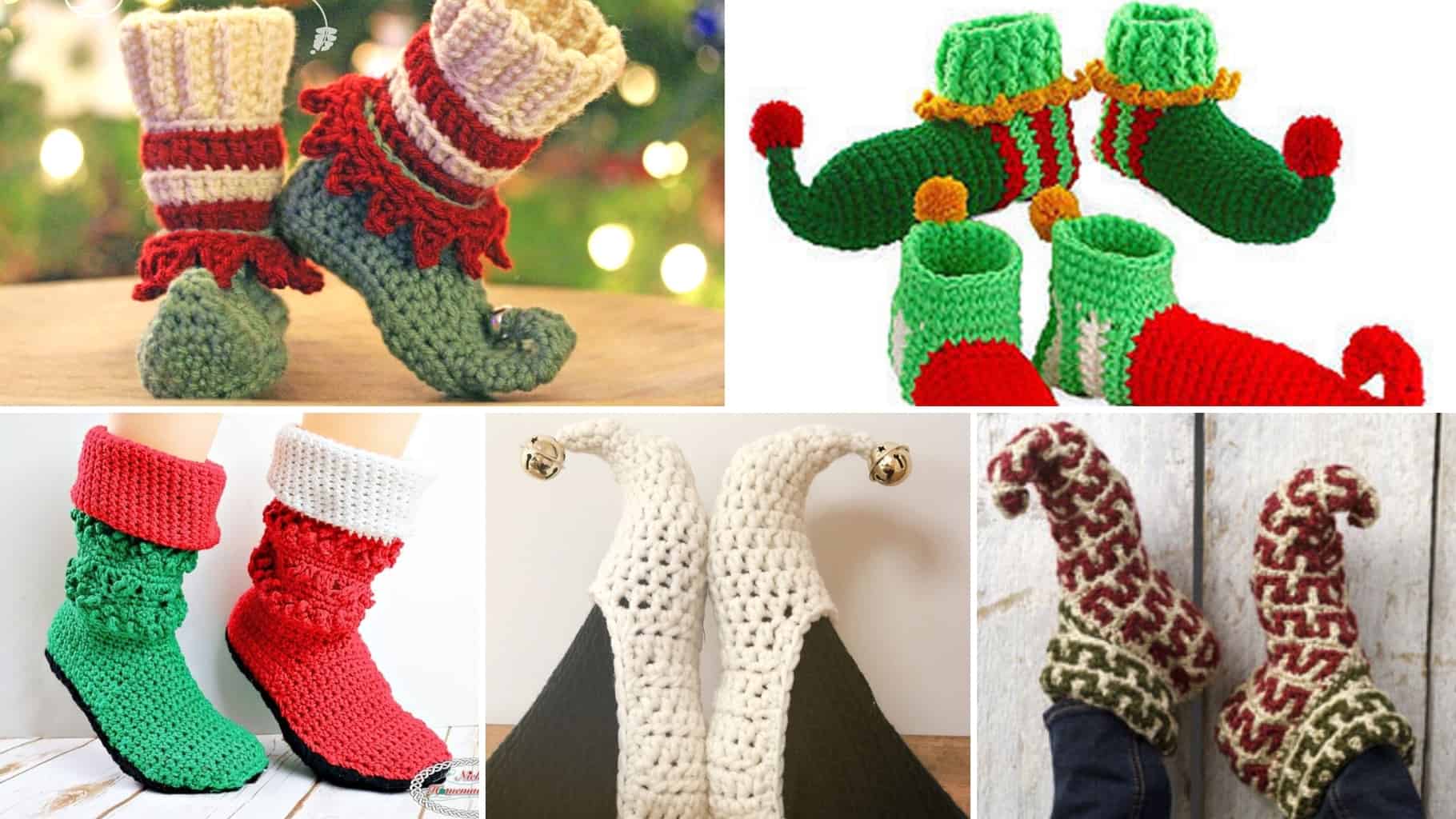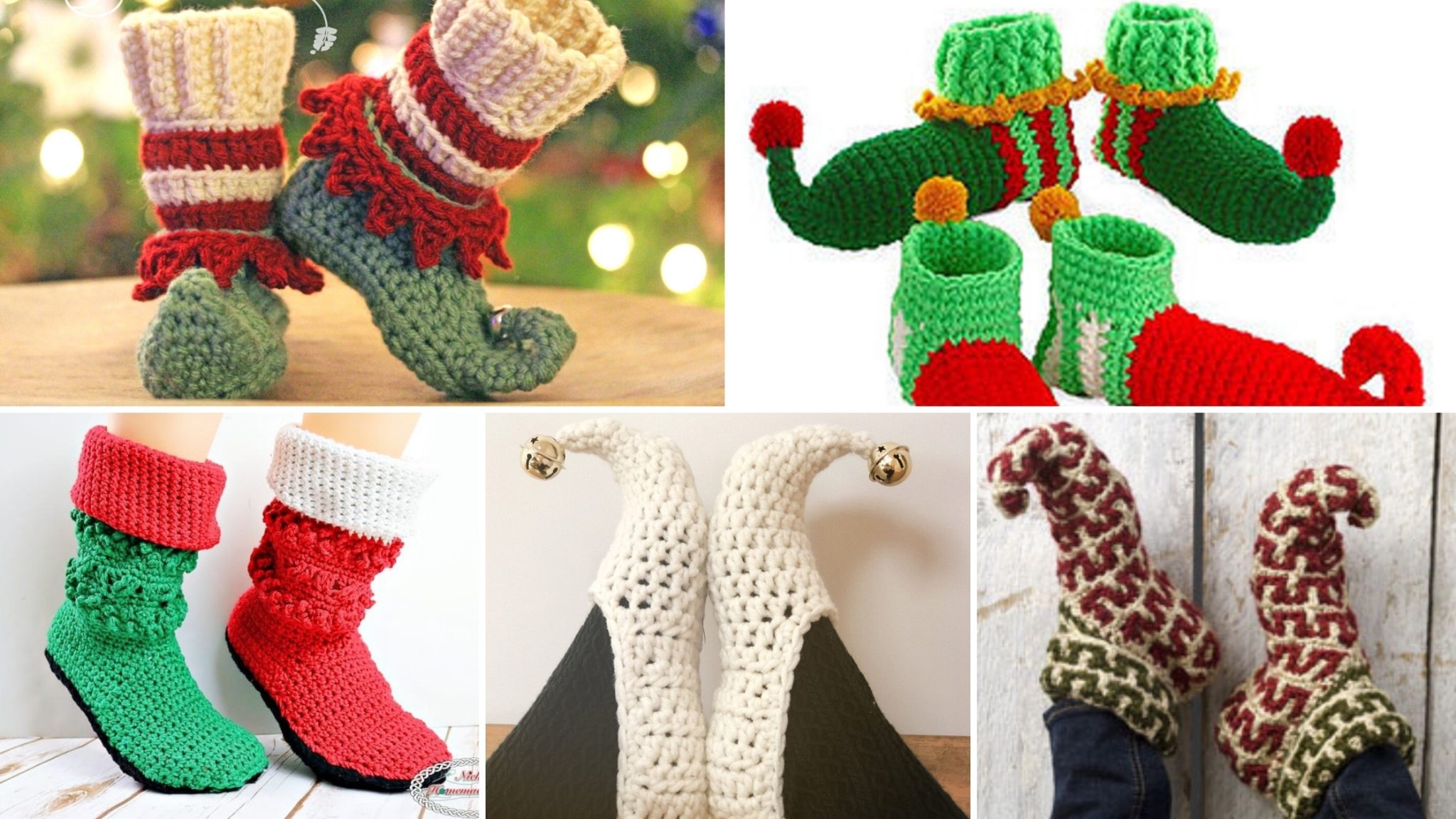 Yarn & Crochet Stitches for Slippers
Most of the elf slippers crochet patterns below use simple beginner-friendly stitches like the single crochet stitch, which means they are all mostly easy to crochet. Some patterns may include some more advanced techniques, but a quick google search will help with any questions you may have.

As for the yarn, you'll need for these elf slipper crochet patterns in the designs below all use a variety of chunky, cotton and worsted weight yarn.
Luckily, each pattern will tell you what yarn type it will need to crochet a pair of elf slippers. Be sure to read through the pattern to find out what yarn you'll need before you get started on these elf shoes.
Crochet Patterns for Elf Slippers
I can promise this is the best group of elf slipper crochet patterns you can make for the holiday because they are all so easy to make! If you are love simple to crochet patterns, then you'll love this roundup of elf slippers and booties!
Keep on reading to explore the collection of free and paid crochet elf slipper patterns.
---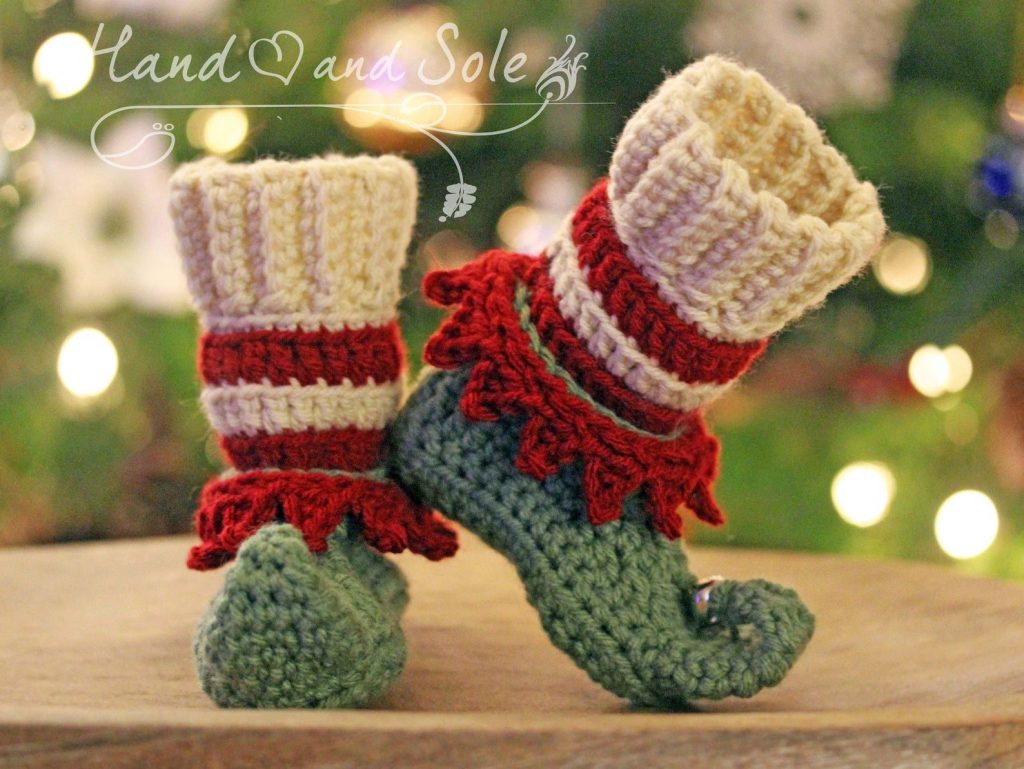 Crochet Booties for Christmas
Skill Level: Intermediate
Designer: Heart Hand & Sol
Pattern: Elfin' Around Shoes
Learn how to crochet the "Just Elfin' Around Shoes" in 11 sizes with this paid crochet pattern. Reviewers say, "Easy to understand instructions and pictures to boot! 🥰."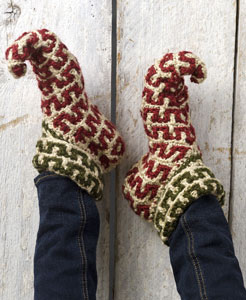 Free Crochet Elf Slippers Pattern
Skill Level: Intermediate
Designer: KJ Hay
Pattern: Crochet Elf Slippers
This free pattern is great to use if you'd like to crochet a pair of these elf slippers for everyone in the family! You can make one in a size S, M, L and XL!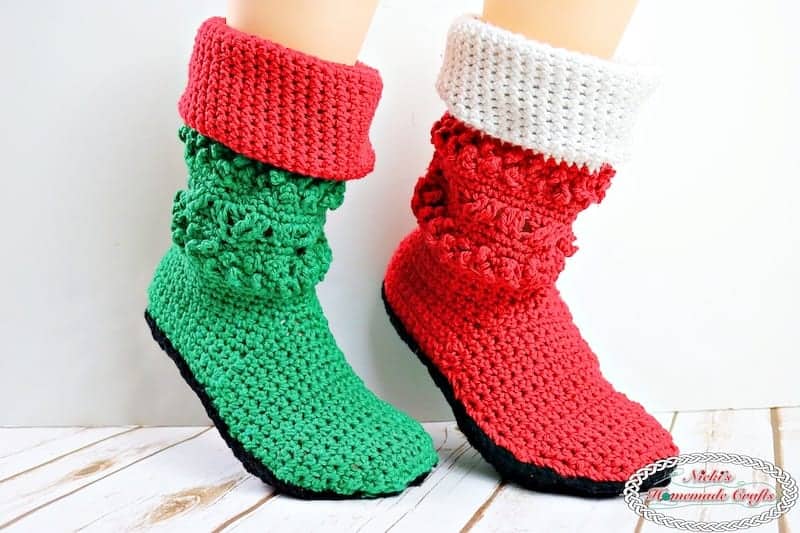 Elf Crochet Slippers Free Pattern
Skill Level: Intermediate
Designer: Nicki's Homemade Crafts
Pattern: Elf Crochet Booties
Learn how to crochet these elf slippers with these step-by-step instructions. There is also a free video tutorial for those that like a more visual tutorial for almost every step of the pattern.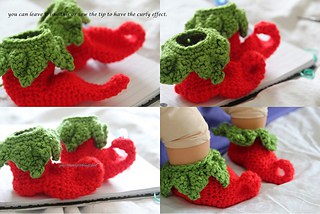 Free Elf Baby Booties
Skill Level: Easy
Designer: Jee Blog
Pattern: Elf Baby Bootie Pattern
These elf baby booties are adorable and easy to crochet! Find the free pattern on Ravelry to get started on these extra cute elf shoes today that will fit a newborn to two months old.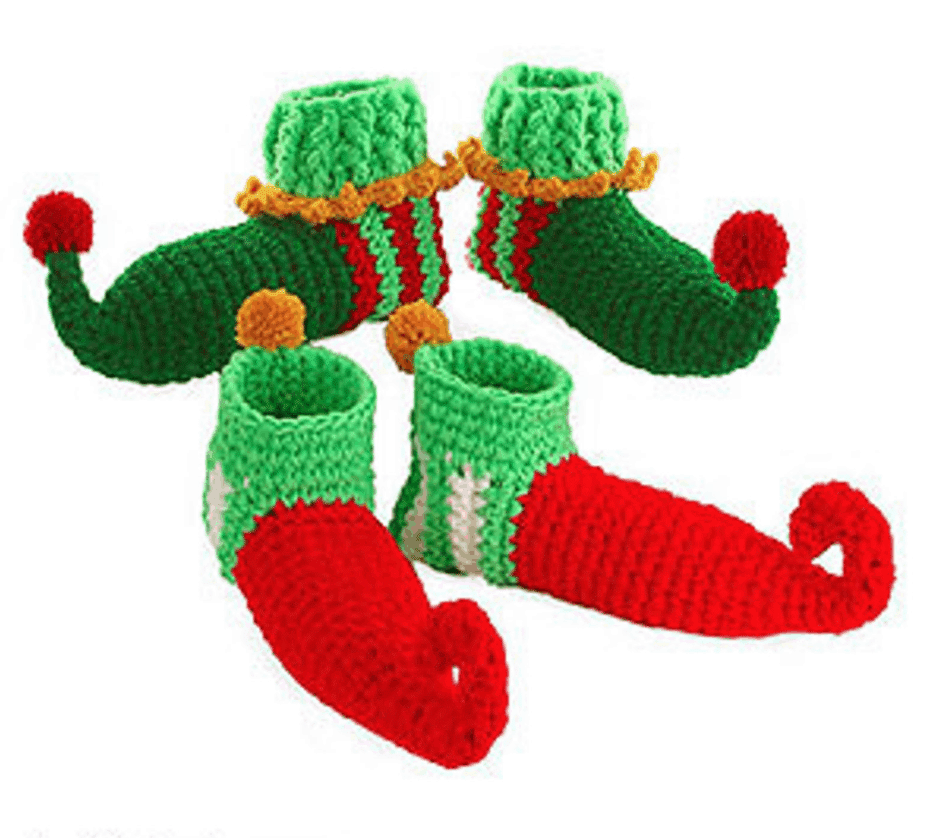 Crochet Elf Slippers PDF Pattern
Skill Level: Easy
Designer: Gourmet Crochet
Pattern: Elf Slipper Pattern
Instructions included for making slippers to fit any size from women's (teen) to a large men size. This PDF Elf Slipper Pattern is available on Etsy.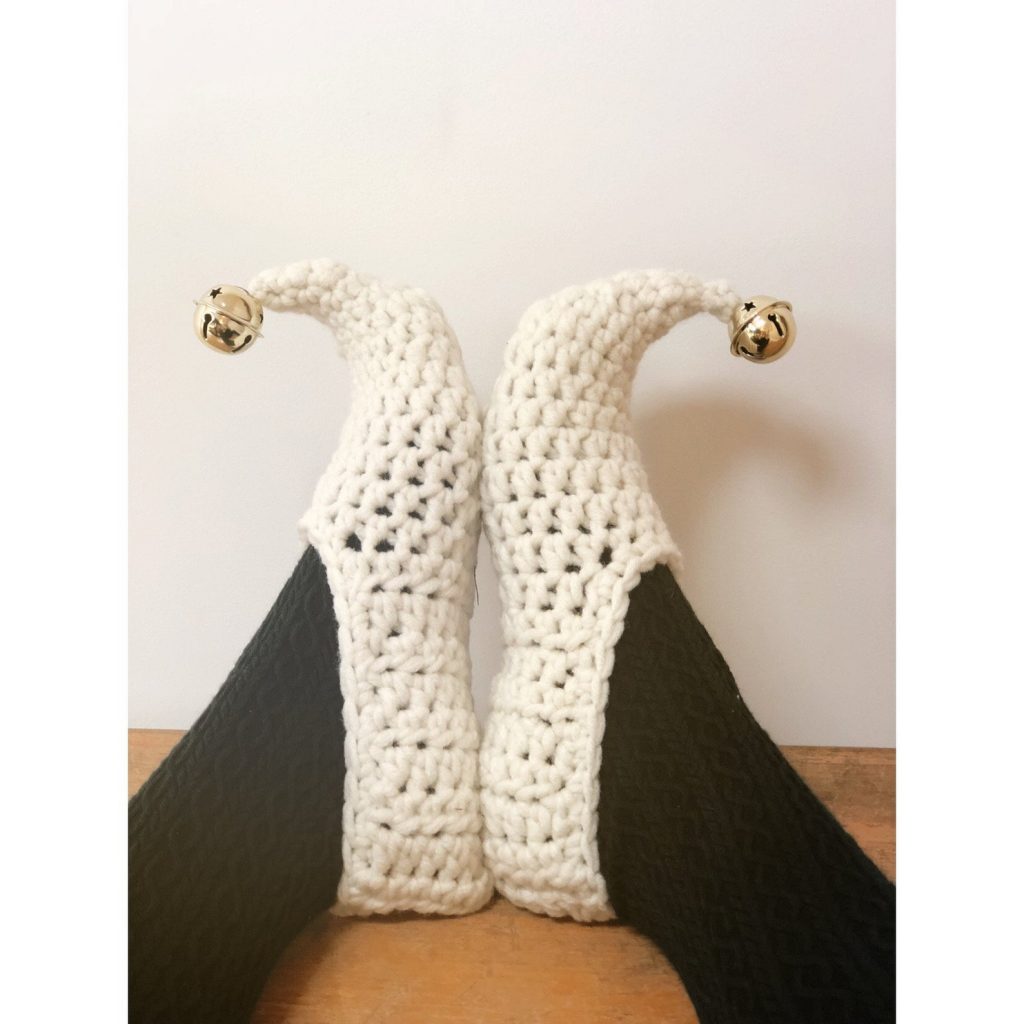 Elf Slipper UK Crochet Pattern
Skill Level: Easy
Designer: MakeEshop
Pattern: Adult Elf Slippers Pattern
This slipper pattern is extra easy to crochet and available in 4 adult sizes. This pattern is available as a PDF download on Etsy and is written in UK terms.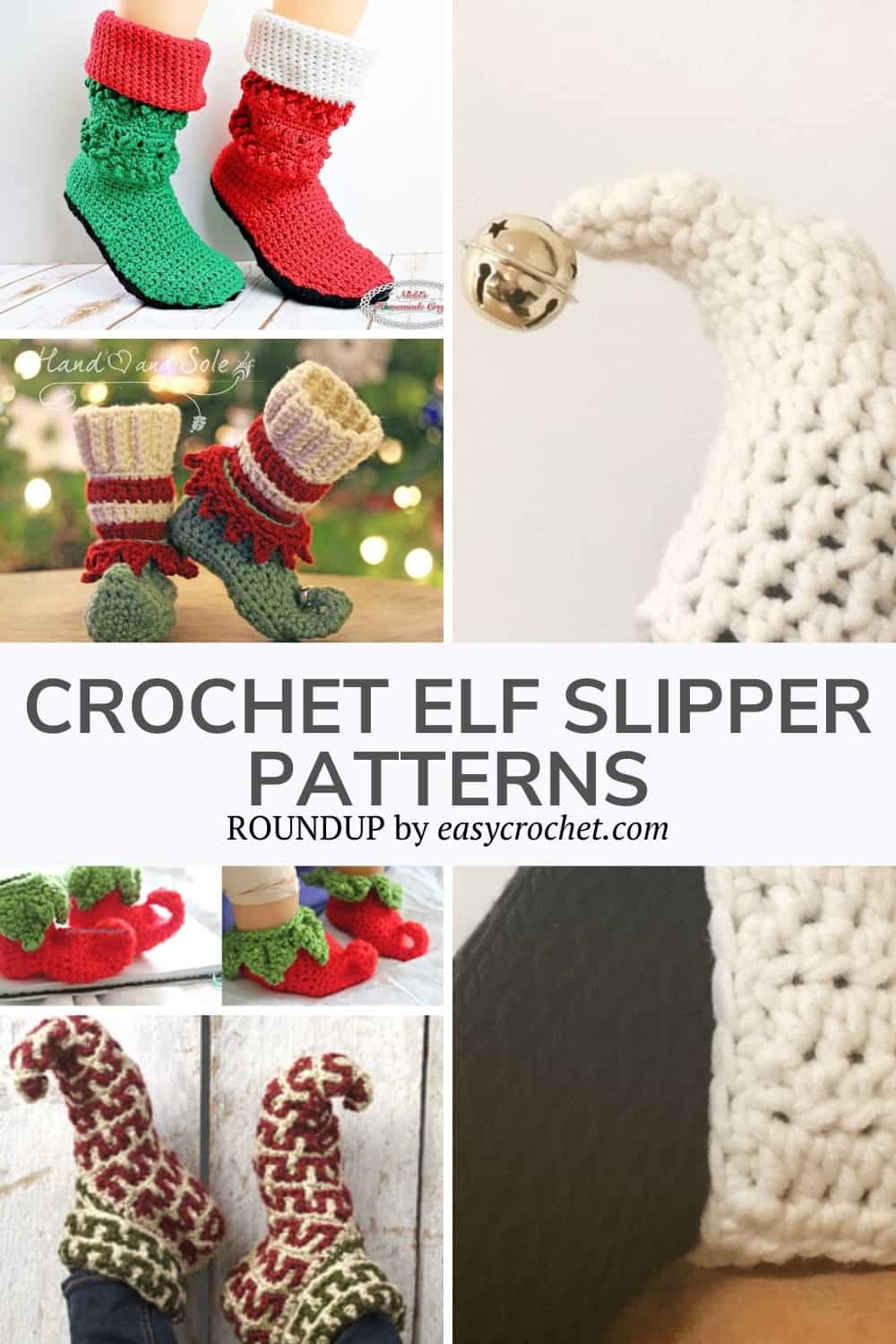 I hope you enjoyed this collection of Christmas crochet elf slipper, booties and shoe patterns! If you'd like to crochet more free patterns check out the crochet pattern collection below.
More Free Crochet Patterns