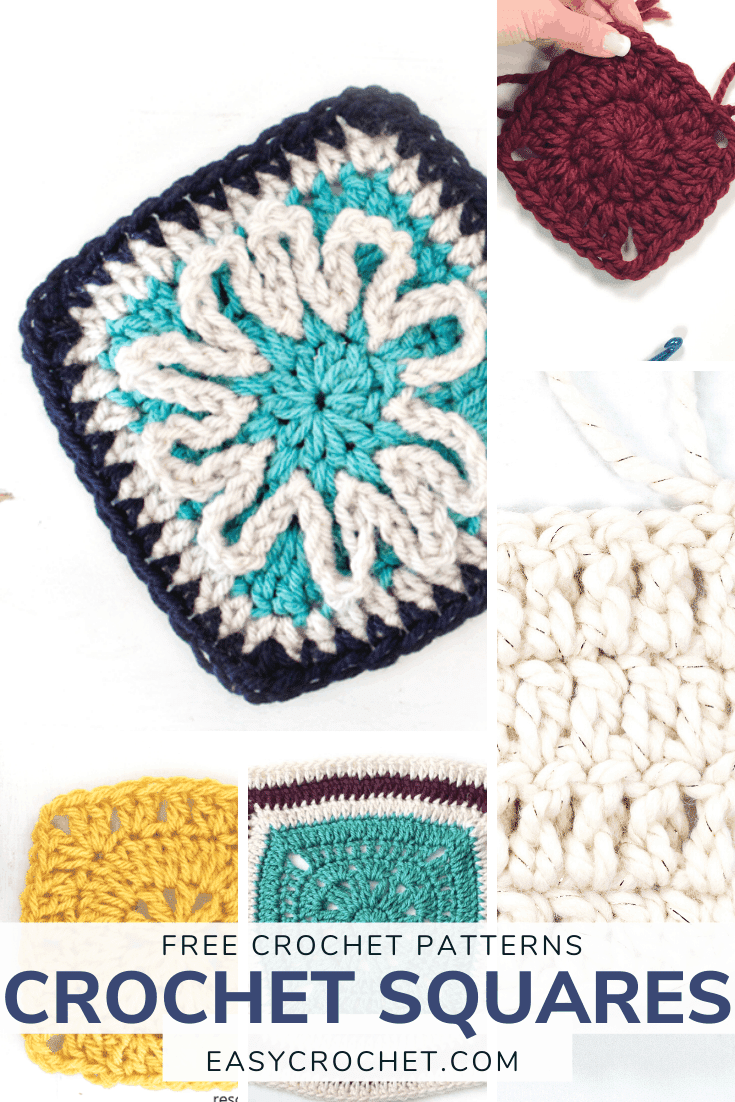 If you are looking for something that is easy to crochet and perfect for a beginner a square pattern or classic granny square pattern is it.
Below you will find a great collection of different crochet squares that are all free and simple to crochet. Enjoy!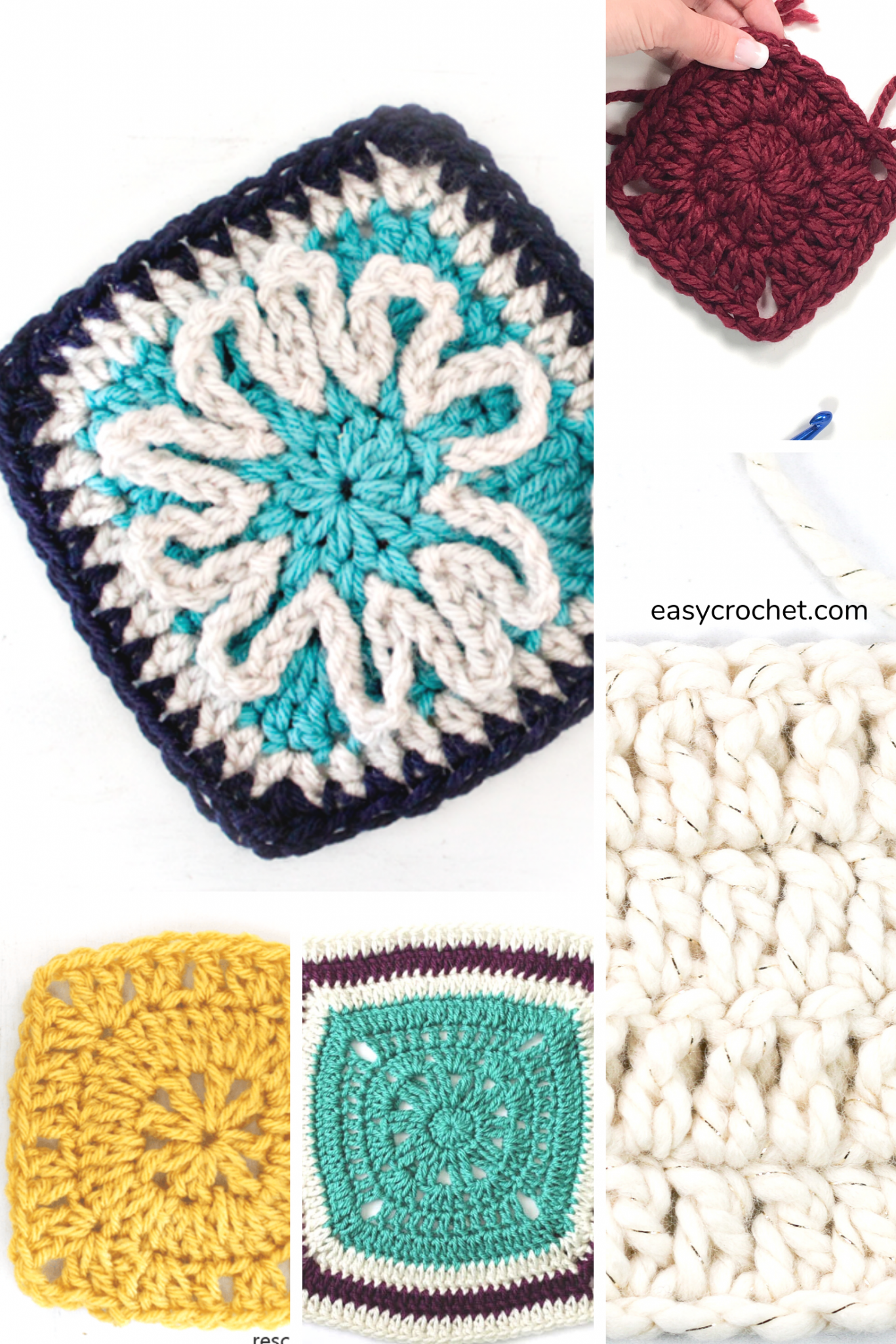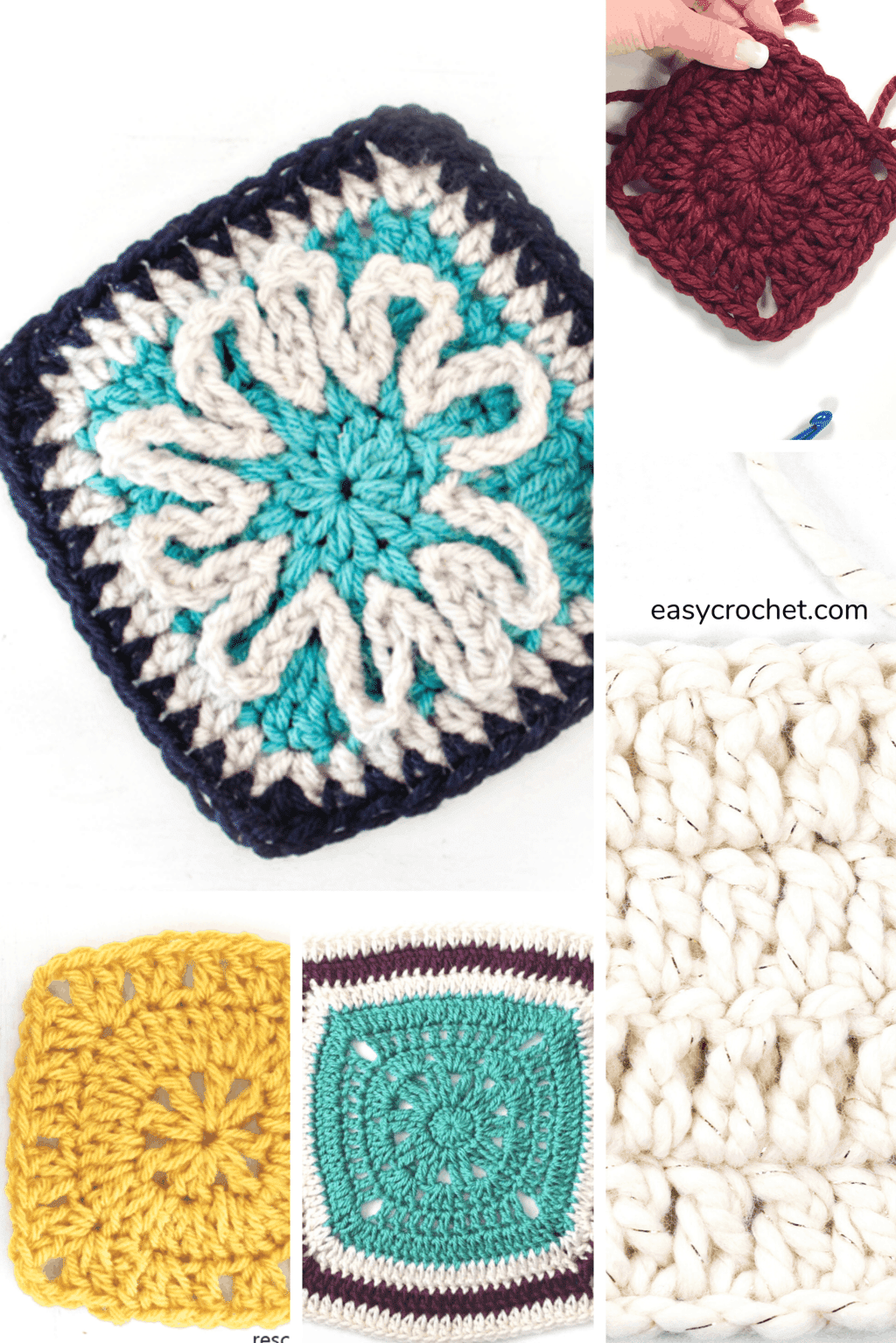 The Yarn That's Perfect For Squares
I love using all types of yarn for square projects. I tend to use Lion Brand yarns such as Vanna's Choice and any of the Thick & Quick lines. They are easily my go-to's when working up a square (or any type of) pattern.
Lion Brand Vanna's Choice
Vanna's Choice is a 100% acrylic yarn that is easy to find and is fairly inexpensive. Learn more about Vanna's Choice Yarn and see all the color options.
Lion Brand Thick & Quick Varieties
Wool Ease Thick & Quick and Thick & Quick (without wool!) are great choices for squares that you want to work up quickly. This super bulky yarn makes for a fast project, which in my opinion is always a good choice when crocheting.
Keep in mind, these yarns are ones that I love and aren't necessarily for everyone. Be sure to look around to see if you can find a new favorite yarn too!
Do you love to use a different favorite yarn for squares? Let me know in the comments.
Are You Ready to Start Crocheting Squares?
The list below of crochet squares are all straightforward to work up and once you look over them, you can crochet this in little to no time! I hope you enjoy this granny square and easy to crochet square collection I've put together!
Happy Crochet Square Making!
9+ of the Best Easy Crochet Squares
---
---
---
---
---
---
---
---
---
---
All crochet square patterns were free crochet patterns at the time of this article. If you find a discrepancy please let me know.

Do You Want to Crochet More Easy Patterns?
If you enjoyed the granny square pattern list above you'll love this collection too! Use the list below to make even more basic & easy crochet patterns for beginners!
If you have any questions about patterns please join our Easy Crochet Facebook group to ask. We are nice. Promise!