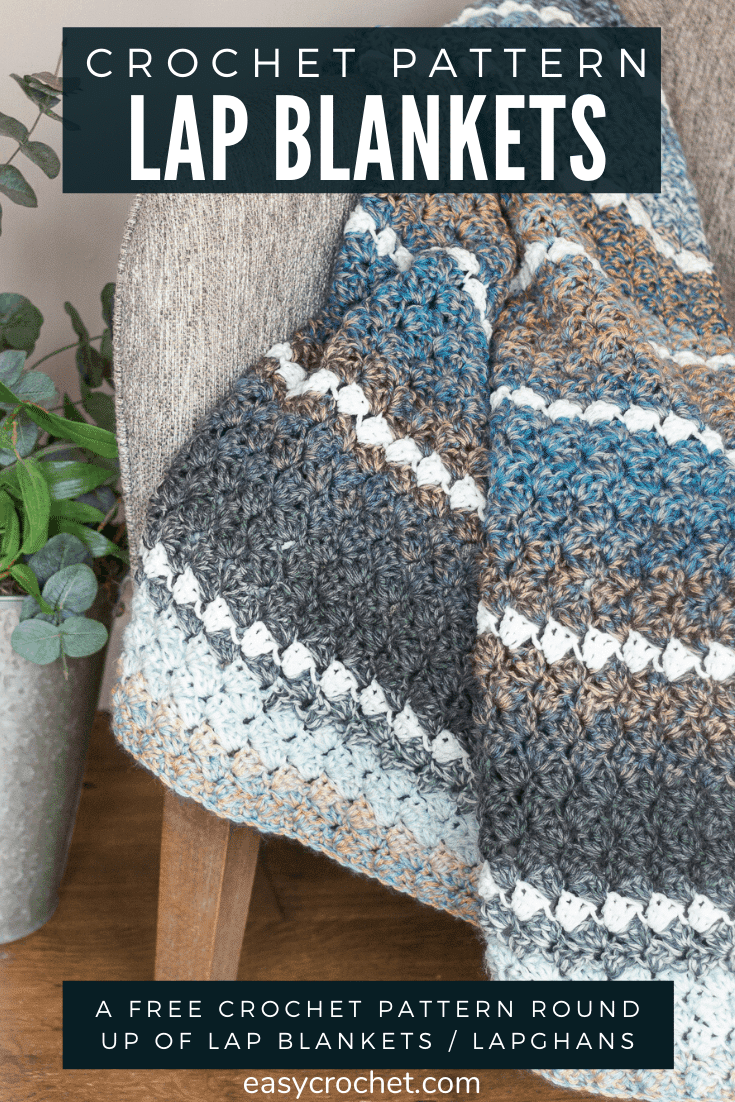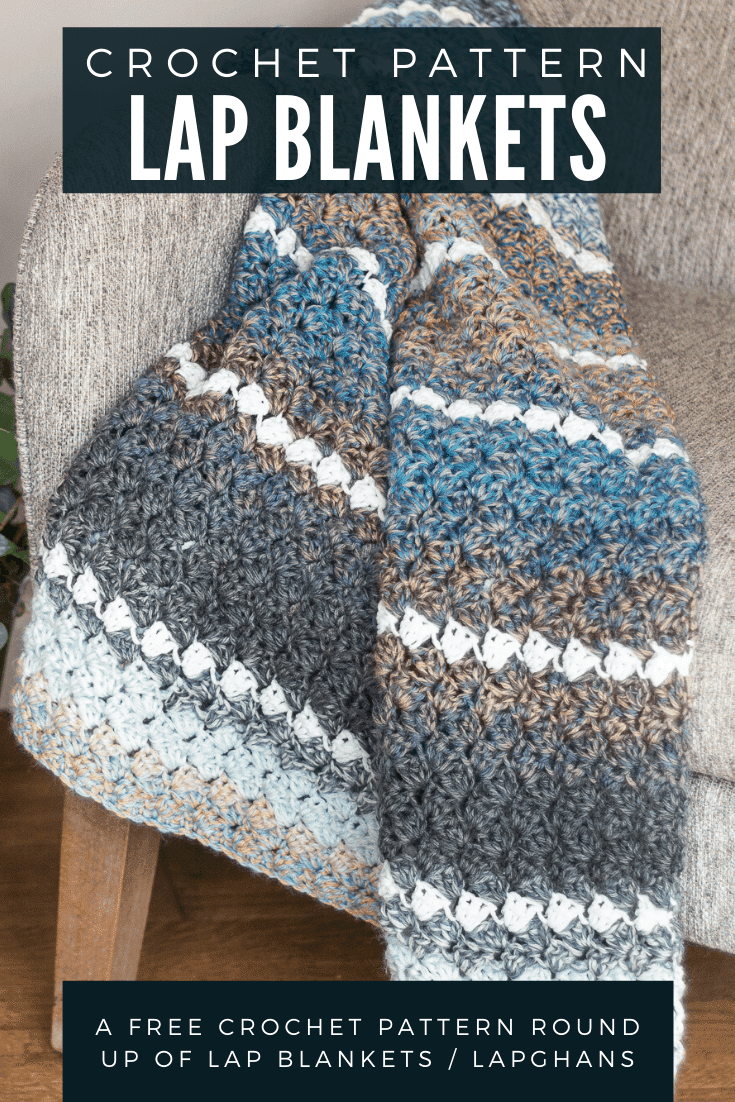 Lap blankets or afghans are the perfect size to cover your lap and are great for new crocheters who are intimidated by a large project. You may sometimes see these blankets referred to as lapghans in patterns.
Take a look at these seven crochet lap blankets that are ideal for gifting, senior centers, hospice and donations!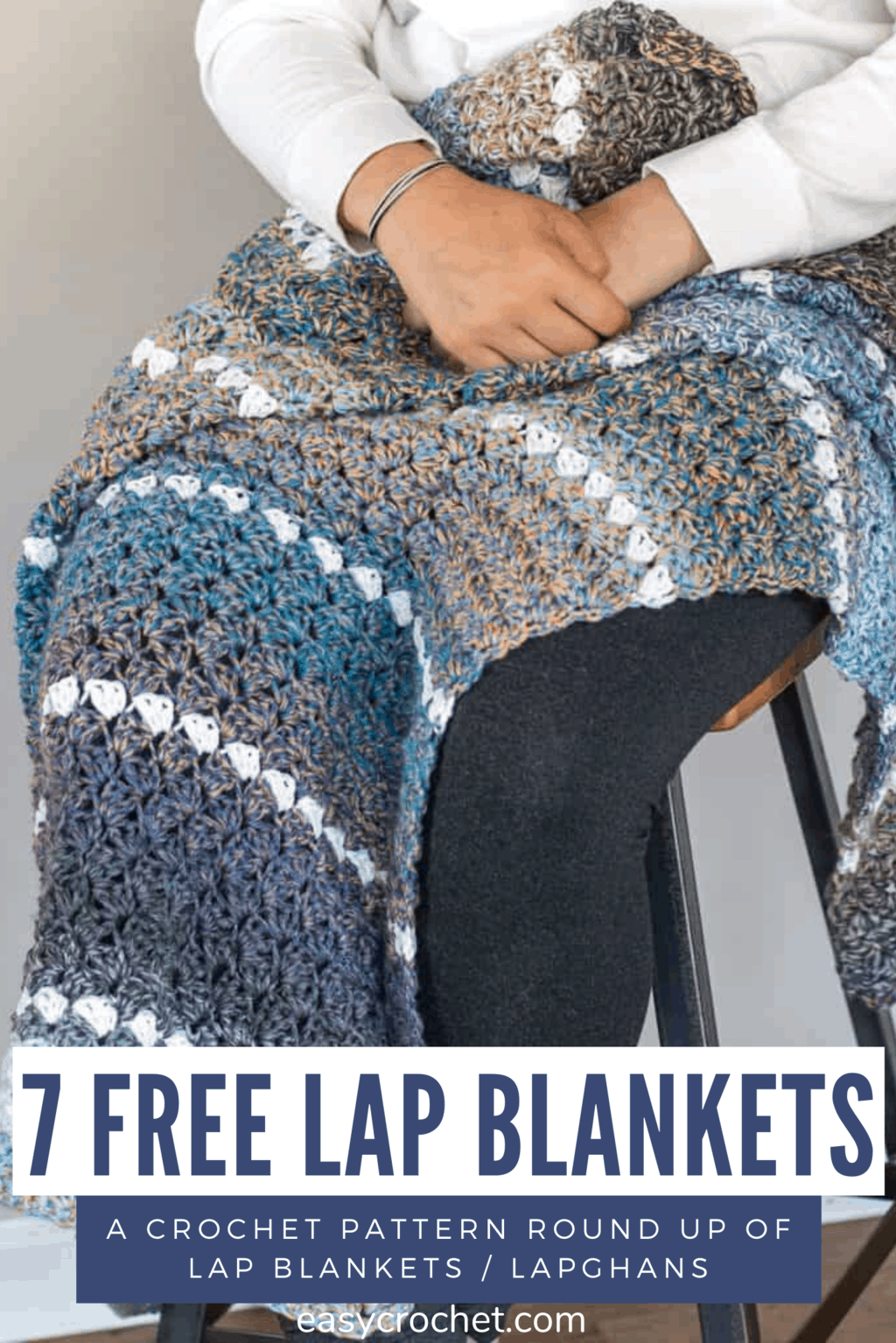 What Size is a Crochet Lapghan?
If you have ever wondered how big a lab blanket is you are not alone! They come in a variety of sizes but usually Lapghans are about 35 × 40″ in size.
But remember this can vary from pattern to pattern since they are isn't a set rule for a standard size. They are typically slightly bigger than a baby blanket dimensions are, so they can cover a lap when they are being used.
These quick to make blankets can bring comfort to hospice patients, senior citizens and those with cancer. If you want to donate to a local charity organization please contact them to see if they are accepting donations at this time.
7 Lap Blankets You Can Crochet Today!
Ombre Lap Blanket Crochet Pattern
Block Stitch Lapghan Crochet Pattern
Cake Yarn Crochet Lap Blanket
Patriotic Crochet Lap Blanket Pattern
Iris Lapghan Blanket Pattern
Textured Tassel Lap Blanket
Beautifully Textured Lapghan Pattern
I hope you enjoyed these free (and beautiful!) crochet lap blanket patterns! All thee patterns were free at the time of this post. If you find a discrepancy please let me know by emailing me or by leaving a comment.