12 Free Travel Crochet Patterns
Get ready to explore an amazing collection of free travel crochet patterns!
We've gathered a variety of travel pattern options for you that are not only easy to make, but also useful, like lightweight accessories, practical organizers, and cute amigurumi that you can take with you on your next road trip.
It doesn't matter whether you're a beginner or an expert crocheter, there's something here for everyone. So, grab your crochet hooks and let's dive into this exciting world of travel crochet patterns ideas!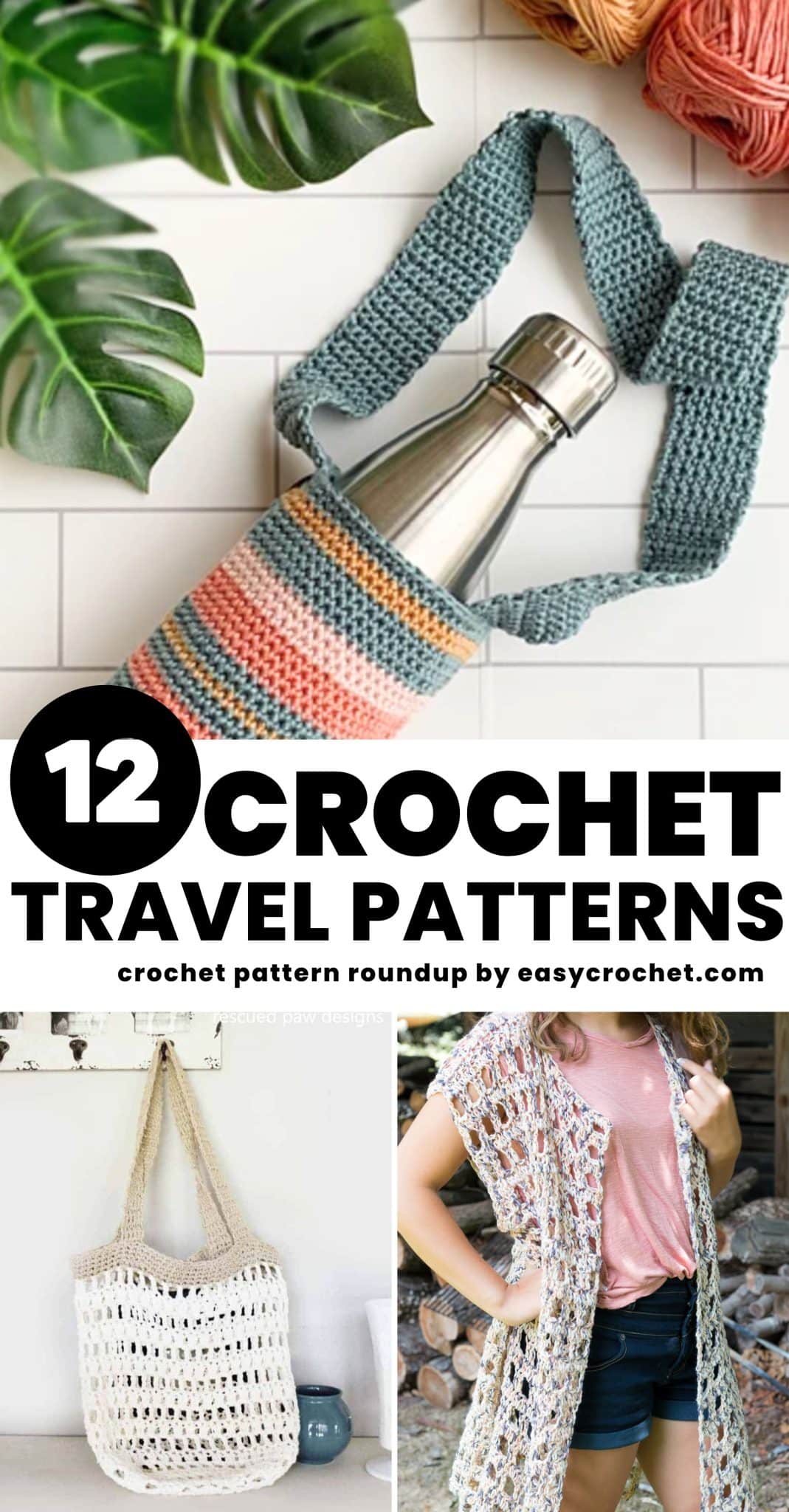 Crochet Travel Patterns
If you are going on a road trip or vacation, then why not crochet some accessories to take with you that are not only useful but made by you! Take a look below at some of the best free travel crochet patterns you can make, as well as some basic stitches and yarn you'll want to know about!
Stitches
You will want to have a knowledge of fundamental crochet stitches before you begin these crochet patterns. The six basic stitches below are the most commonly used.
Note: You may come across one of the free patterns below that asks for a different stitch than the ones mentioned above. Take the time to learn that particular stitch so when you start to crochet the travel pattern of your choosing you will be prepared.
Yarn
When it comes to travel crochet patterns, the best yarn options are typically those that are lightweight and easy to clean. Here are a few yarn types that are commonly recommended for travel crochet:
Cotton: Cotton yarn is a popular choice for travel crochet projects. It is lightweight, breathable, and easy to clean as well.
Acrylic: Acrylic yarn is another excellent option for travel crochet. It is lightweight, affordable, and widely available in various colors and textures. Acrylic yarn is durable and easy to care for.
Travel Crochet Patterns
Below, you'll find a collection of patterns that are perfect to take with you on vacation! You'll find free patterns for beach cover-ups, tote bags, travel pillows and more! Here's to a fun journey with these free crochet patterns for trips!
More Free Crochet Patterns You May Like