18 Crochet Bookmark Patterns for Bookworms
Are you looking for some fun ways to make reading more enjoyable? Look no further than this collection of easy to crochet bookmark patterns! Whether you're a beginner or an experienced crocheter, these patterns offer a fun way to add a touch of handmade to reading.
From beginner-friendly designs to advanced techniques and themed bookmarks, we've got you covered. In this blog post, we'll explore some helpful tips and ideas for creating beautiful crochet bookmarks. Let's dive in and discover the joy of combining your love for crochet and reading!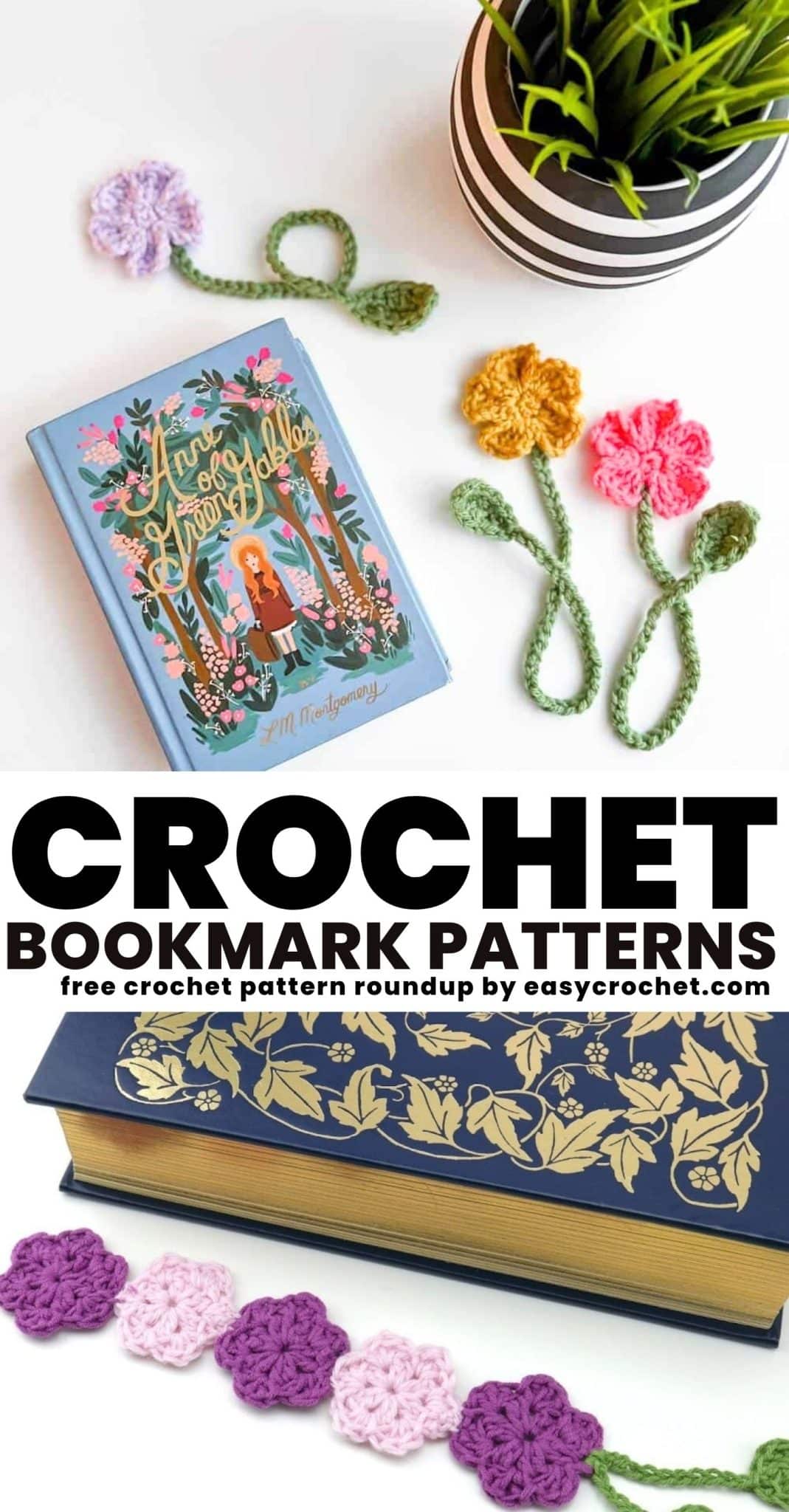 Why You'll Love Crocheting a Bookmark
Here are a few reasons that you'll love crocheting bookmarks…
Easy crochet stitches
Great for all skill levels
Work up fast
These bookmarks all use basic stitches such as single crochet, half double crochet and double crochet, making them great for anyone eager to dive into the world of crochet.
Even if you're a seasoned crocheter, these bookmark patterns are a great opportunity to create quick crochet projects when you are in the mood to crochet something fun. So grab your crochet hook and let's get started on these charming and easy to make bookmark designs.
Common Questions About Crochet Bookmarks
Take a look below at some of the most commonly asked questions about making crochet bookmarks.
What is the best yarn to use for Crochet bookmarks?
The best yarn for crochet bookmarks is typically a lightweight and durable yarn, such as 100% cotton or bamboo (my favorite is Lion Brand 24/7 cotton). These materials provide a smooth texture, excellent stitch definition, and are less likely to stretch or fray over time.
How Long Does it Take to Crochet a Bookmark?
The time it takes to crochet a bookmark can vary depending on several factors, including the complexity of the pattern you pick, your crochet skill level, the size of the bookmark, and your personal speed.
Generally, simple bookmark patterns can be completed in as little as 10 to 30 minutes, while more intricate designs may take a few hours or even longer. It also depends on how much time you can dedicate to crocheting in one sitting.
Easy Crochet Bookmark Patterns
Are you new to crochet or looking for simple and beginner-friendly projects? If so, this collection of easy crochet bookmark patterns are perfect for those who are new to crochet.
More Free Crochet Patterns
If you liked these bookmark patterns, then you may like these free patterns below as well. Enjoy.