Top 5 Crochet Fall Coaster Patterns
Fall is in the air! As the leaves start to change and the weather gets cooler, it's the perfect time to break out your crochet hooks. What's better than cozying up with a pumpkin spice latte and a new crochet project?
If this sounds perfect to you, then how about making some easy crochet coasters to add a touch of autumn to your home decor? Below is a roundup of some of the best crochet fall coaster patterns that you need to try this season.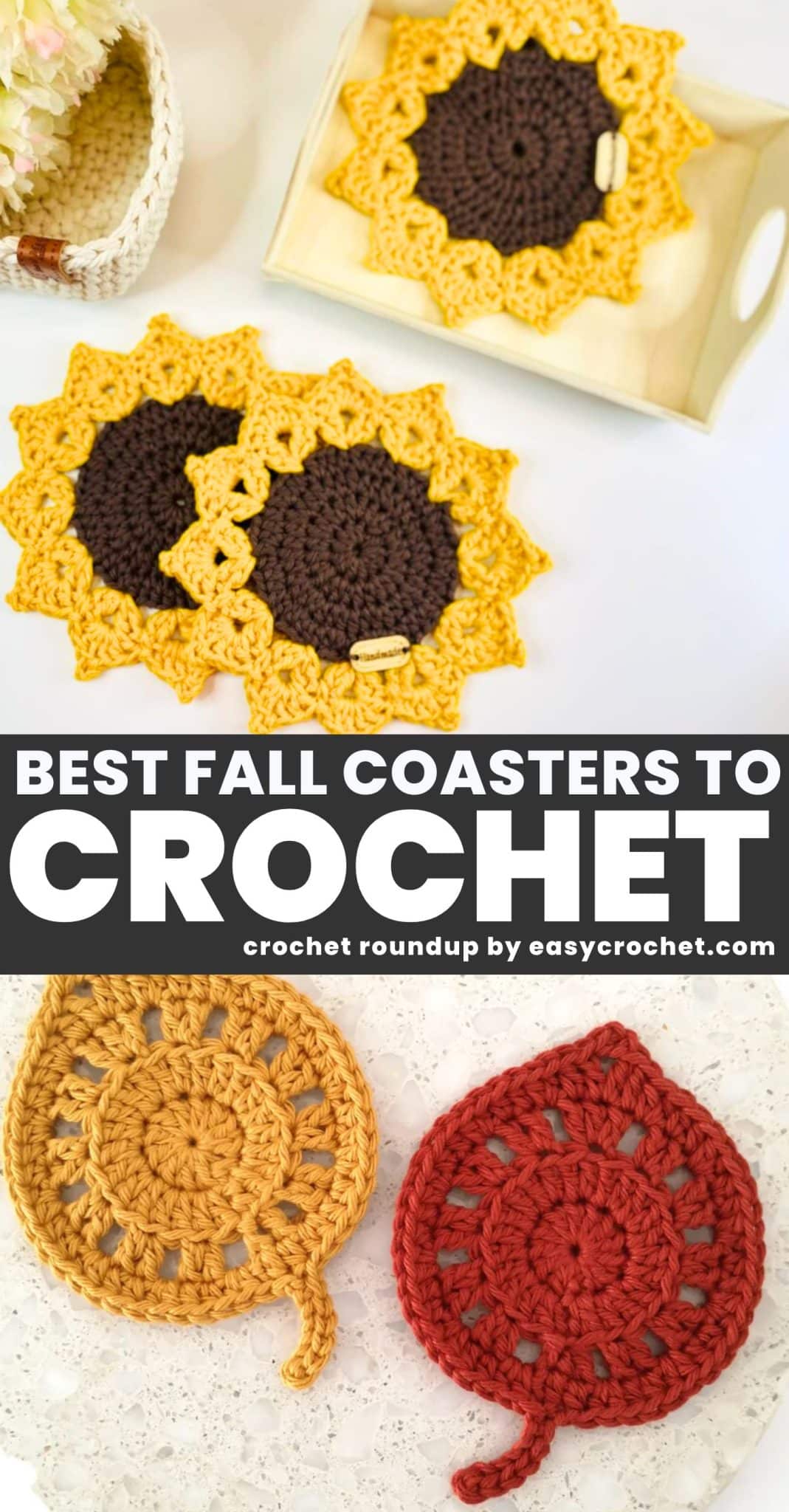 Materials
Having the right materials can make your crocheting experience a lot smoother. Here's a general rundown of what you'll need for these fall coaster projects.
Crochet Hooks: Sizes may vary based on your pattern, but generally, a size H/5 mm or G/4 mm hook will work for most.
Tapestry Needle: For weaving in those loose ends. These also may be called a yarn needle in patterns.
Scissors: Sharp ones make cutting yarn a breeze! My favorites are stork scissors.
Optional:
Stitch Markers: Useful for keeping track of your stitches, especially for more complex patterns or even beginner patterns if you are new to crocheting.
Blocking Board: For shaping your coasters if they need a little help laying flat. Learn more about why blocking is great to use.
That should cover everything you'll want to have on hand! Make sure to check each pattern's specific requirements, as some might need additional materials or particular yarn types.
Tips for Crocheting Fall Coasters
Yarn Choices: Cotton yarn is usually best for coasters, as it absorbs moisture well, and it is easy to clean.
Color Palette: Stick to fall colors like orange, brown, yellow, and red to capture the essence of the season with touches of green or cream.
Finishing Touch: Consider adding a border or fringe to give your coasters an extra flair.
Crochet Fall Coaster Patterns
Ready to crochet some fall coasters? We've got patterns featuring pumpkins, leaves, and acorns. Great for all skill levels!
1. Autumn Leaves Coaster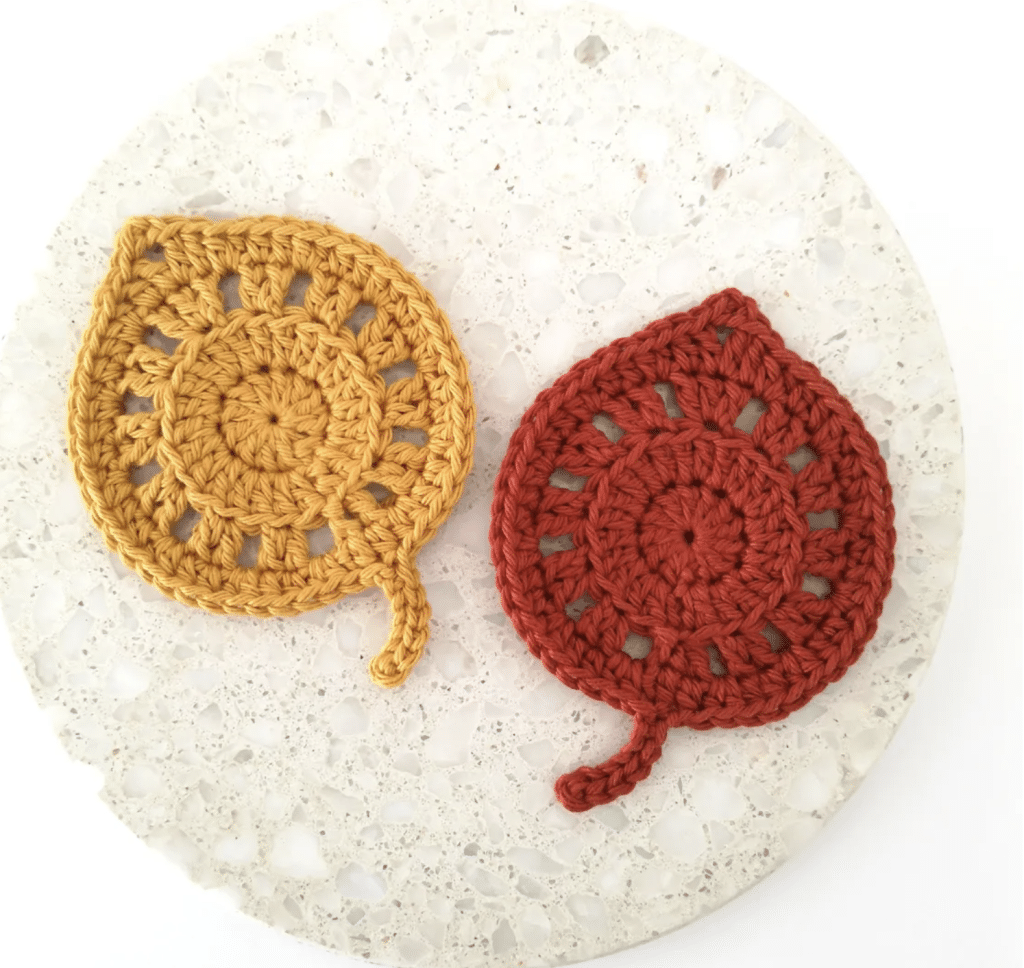 Nothing says fall like the sight of fallen leaves. The Autumn Leaves Coaster pattern mimics the intricate patterns of a leaf and can be crocheted in different Fall colors like orange, yellow, and brown.
2. Pumpkin Coaster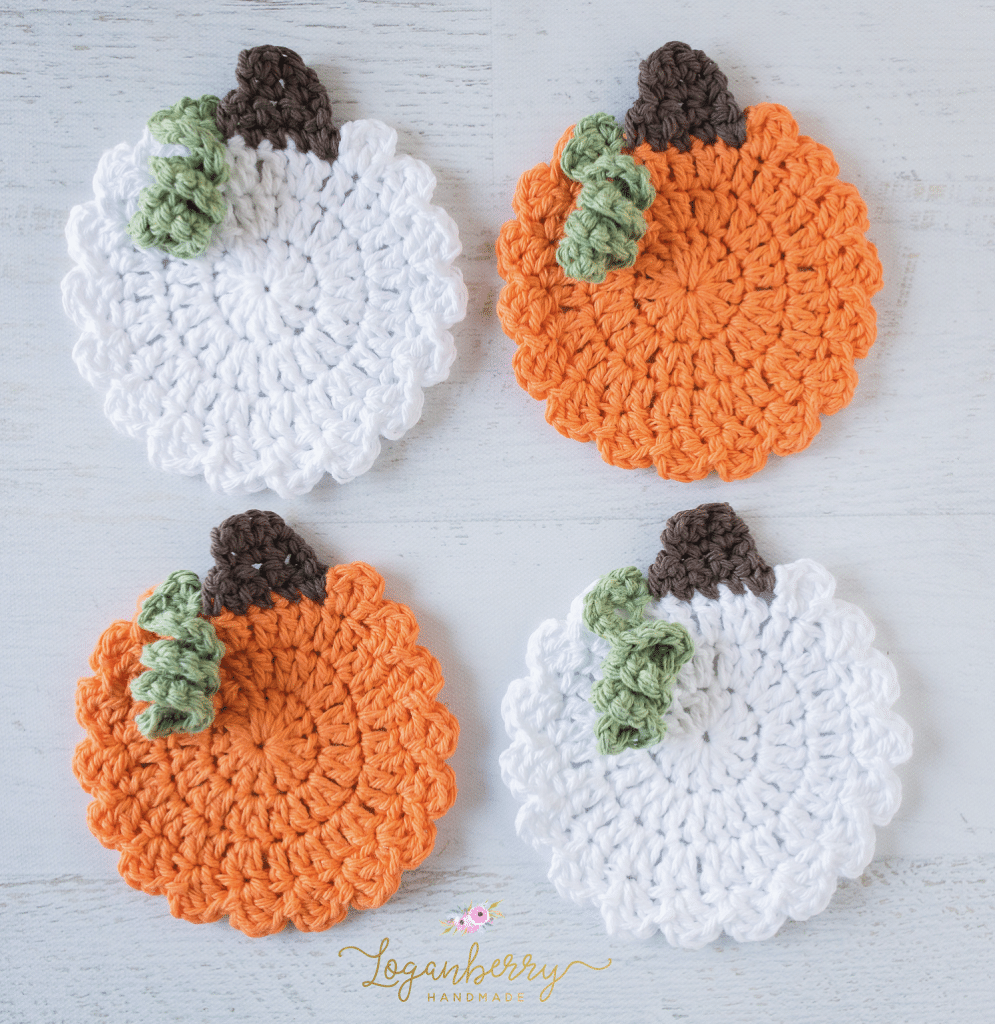 Halloween or not, pumpkins are a fall staple! This coaster pattern is not just cute, but also really simple, even if you're a beginner. They are perfect for Fall, Thanksgiving, and Halloween!
Skill Level: Easy
Yarn: Cotton yarns in orange, white, brown, and green
Pattern: Pumpkin Coaster
3. Acorn Coaster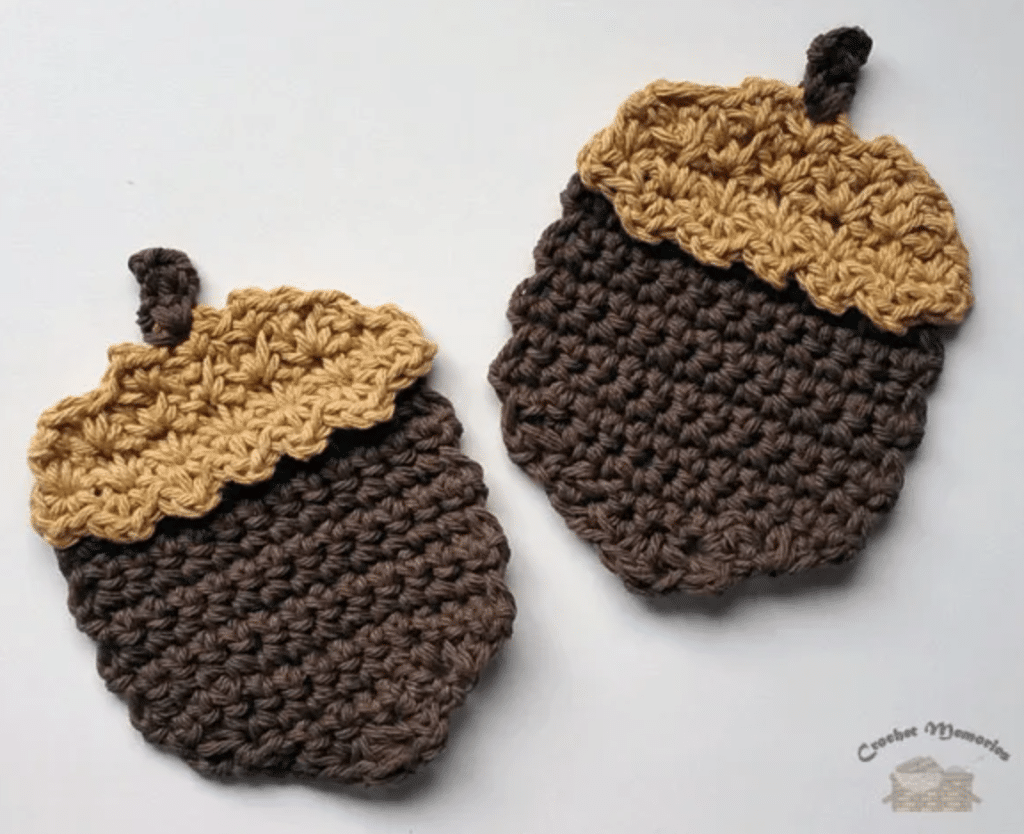 This unique acorn-shaped coaster is perfect for your fall table setup. It's a small project that doesn't require much yarn, making it great for using up scrap yarn, plus they are extra cute too! The perfect piece to add to your Fall table decor.
Skill Level: Intermediate
Yarn: Brown and beige worsted weight yarn
Pattern: Acorn Coaster
4. Candy Corn Coaster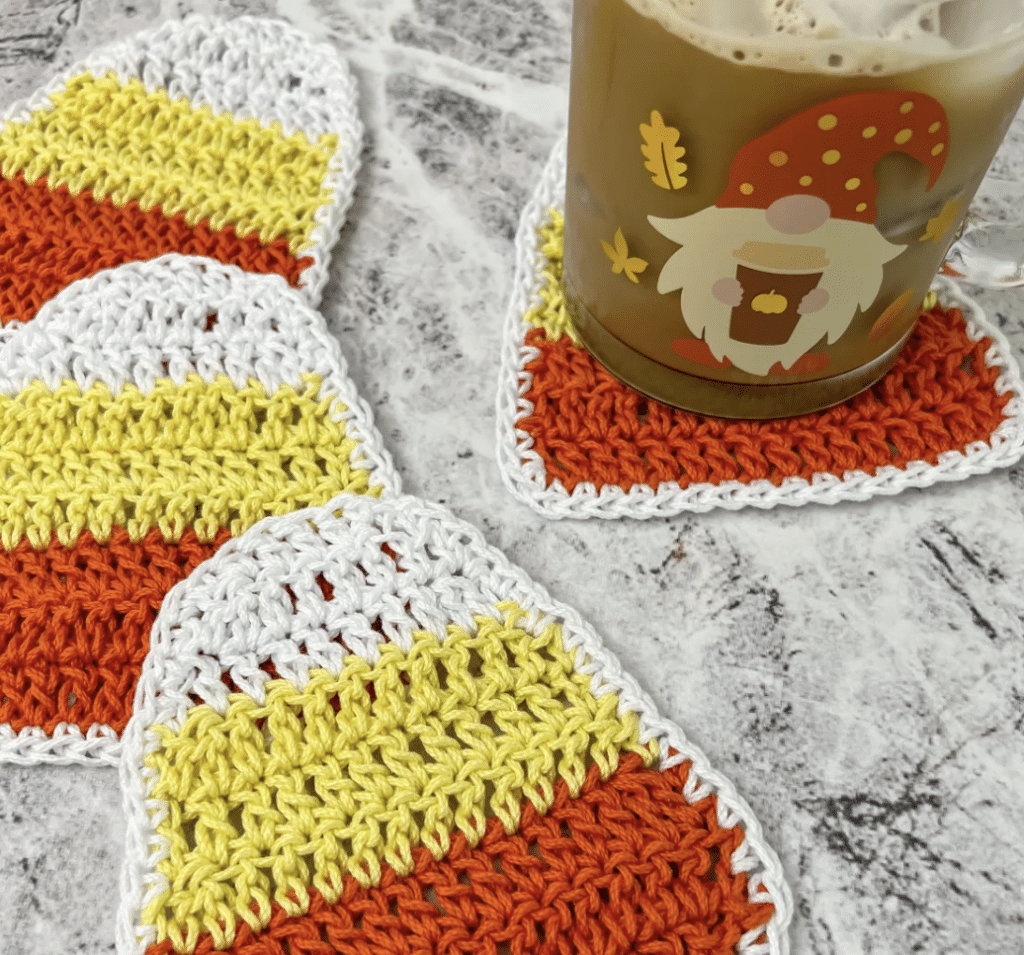 Who can resist the classic fall candy? These Candy Corn Coasters are easy to make and super adorable, perfect for Halloween parties. If you want a quick and easy to make fall pattern, then this is the one!
Skill Level: Basic
Yarn: White, orange, and yellow cotton yarn
Pattern: Candy Corn Coaster
5. Sunflower Coaster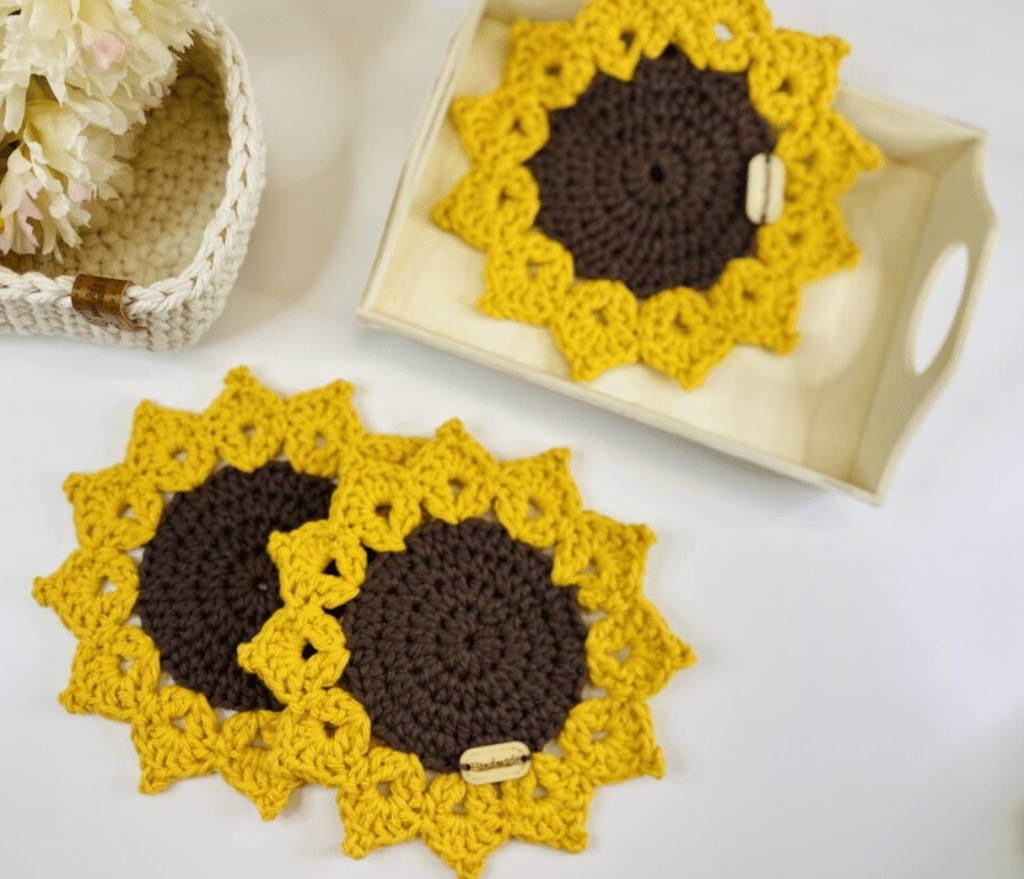 Sunflowers have warm, golden colors that fit well with fall decor. This coaster pattern is detailed but not too hard to make, which is great if you are in the mood to make something beautiful and fun!
Skill Level: Intermediate
Yarn: Yellow and brown cotton yarn
Pattern: Sunflower Coaster
---
There you have it—a roundup of must-try crochet fall coaster patterns to get you in the autumn spirit. So grab your crochet hooks and let's get stitching!
More Free Fall Crochet Patterns to Make