17 Crochet Garland Patterns
If you are looking for some crocheted garland patterns, then this is the post for you! Below, we will take a look at some of the best free crochet garland patterns you can make for every season.
I think once you take a look through these free patterns, you'll find a new favorite garland or bunting pattern to crochet!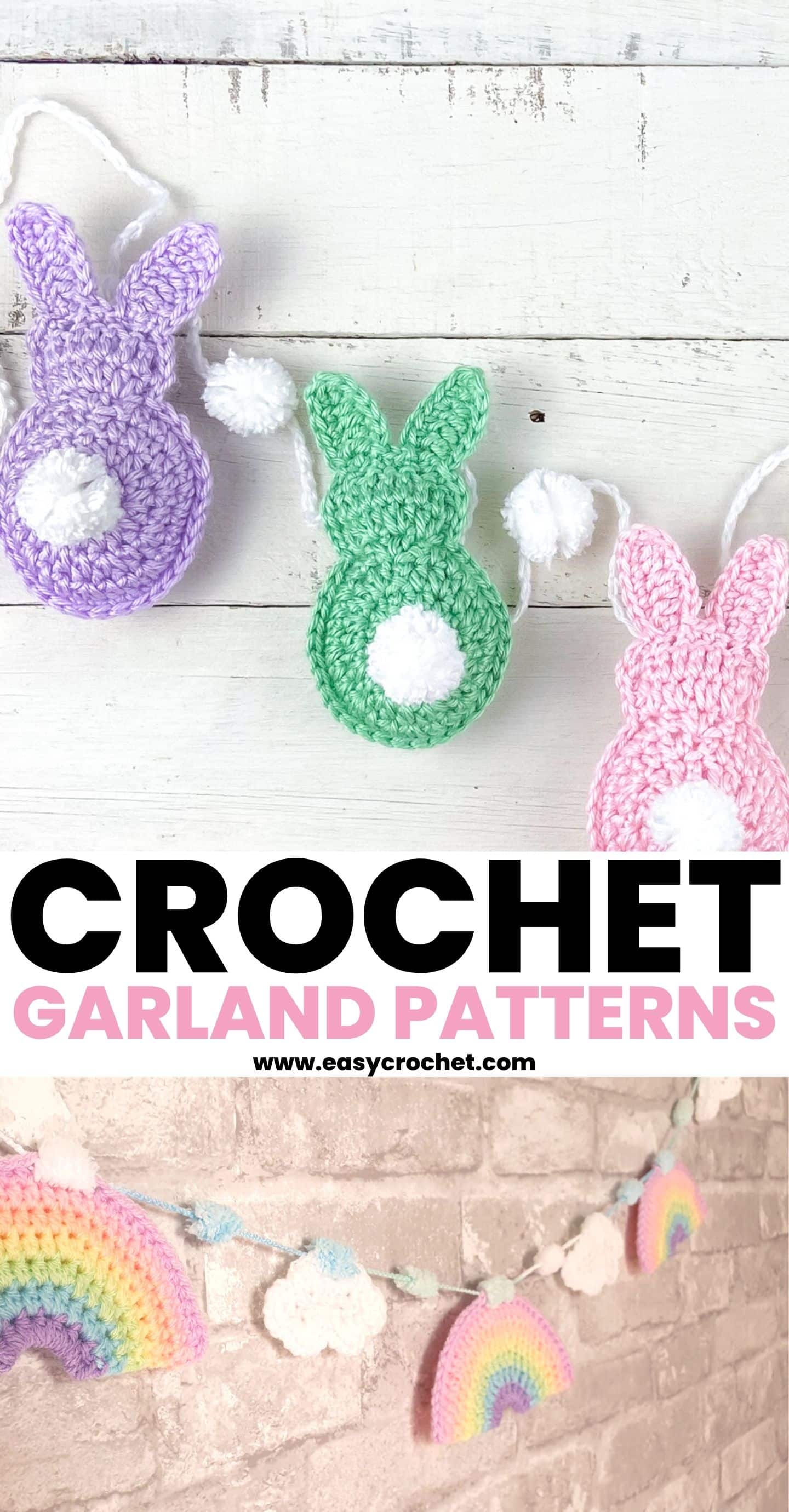 What is a Crochet Garland?
Crochet garland patterns are a great way to add a festive touch to your home decor or special occasions. A crochet garland is essentially a series of crocheted shapes or motifs that are strung together to create a decorative bunting or banner.
Uses for Crochet Garland
You can create crochet garlands for all types of celebrations like:
The possibilities for different shapes, colors, and styles are endless, making it a fun and creative project for any level of crocheter, plus most of them are super easy to make!
How to Create a Crochet Garland
To create a crochet garland, you will need to choose a pattern or design that you want to create. There are many free patterns available online, or you can design your own. Some popular shapes for crochet garlands include stars, hearts, flowers, and snowflakes.
Once you have your pattern or design, you will need to pick your yarn and crochet hook size. The size of your hook will determine the size of your finished motifs, so select a size that will work well with your chosen design.
To create the motifs, you will follow the instructions in the pattern, working each one separately. Once you have completed all the motifs, you will need to string them together to create your garland. This can be done by using a crochet hook to slip stitch the motifs together, or by using a needle and thread to sew them together.
The final step is to hang your crochet garland. You can use it to decorate a mantle, a tree, a wall, or any other space that could use a festive touch. With so many design options and color combinations, crochet garlands are a fun project for any occasion or holiday.
Crochet Garland Patterns
Whether you're celebrating a holiday, a special occasion, or just want to add some color to your space, crochet garlands are a fantastic option. With so many patterns and designs available, there's sure to be a garland that suits your style.
More Free Crochet Patterns for The Home