Easy Crochet Cloud Pattern
If you'd like to learn how to crochet a cloud or have been looking for a cloud appliqué pattern then look no further!
Below you will find a free pattern for crochet clouds that can be used on pillows, blankets, mobiles, hats and more. I hope you enjoy this cloud design and find plenty of good ways to use them on projects!
Scroll on down to learn about the yarn, crochet stitches as well as the find the photo tutorial, so you can make your very own mini crochet cloud. ☁️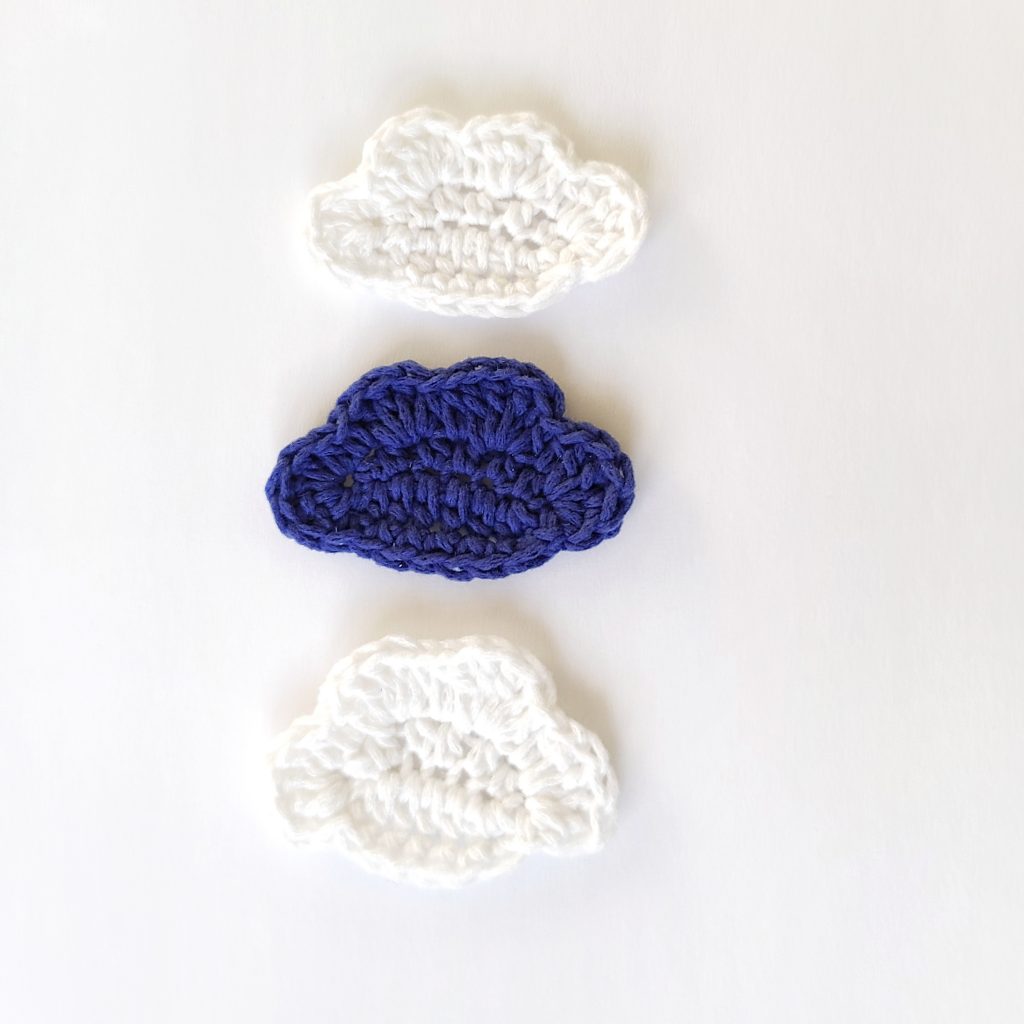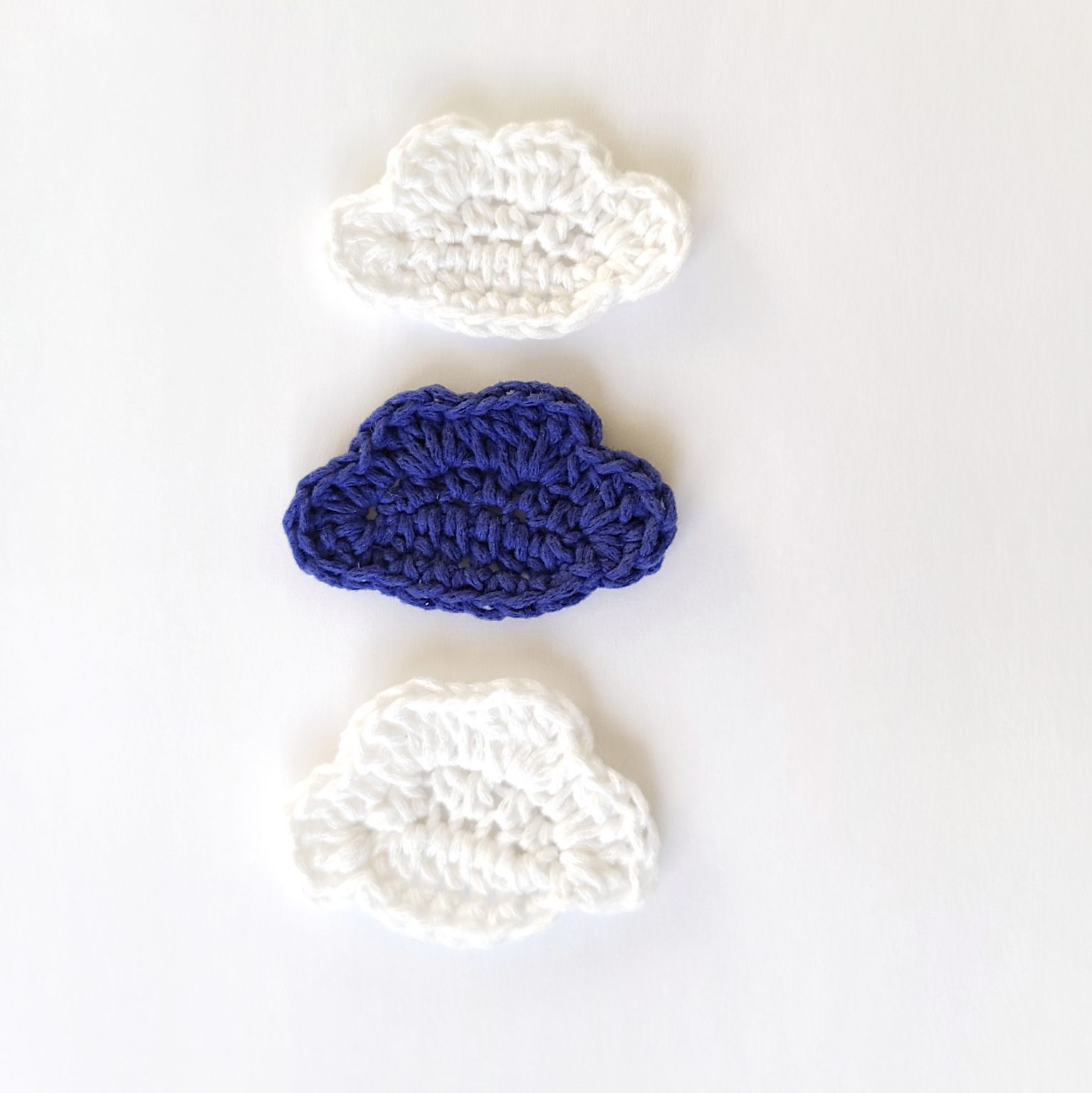 The Yarn
For these cute clouds I used Lion Brand's Feels Like Butta yarn which has the velvety feel of chenille but is actually 100% polyester. It has a good yardage at about 218 yards, machine washable and is available in quite a few beautiful colorways.
I used the Feels Like Butta colors White and Royal Blue, so I could make a white puffy cloud as well as a storm cloud. The colorway Ice as well as Pale Grey would also be perfect as a cloud too if you'd like to try it in more than the colors I have shown.
Do you want to use a different yarn? If so, that is not a problem! You can use almost any four weight yarn and see the same results. I suggest using Red Heart Amore which is a similar yarn in look and feel.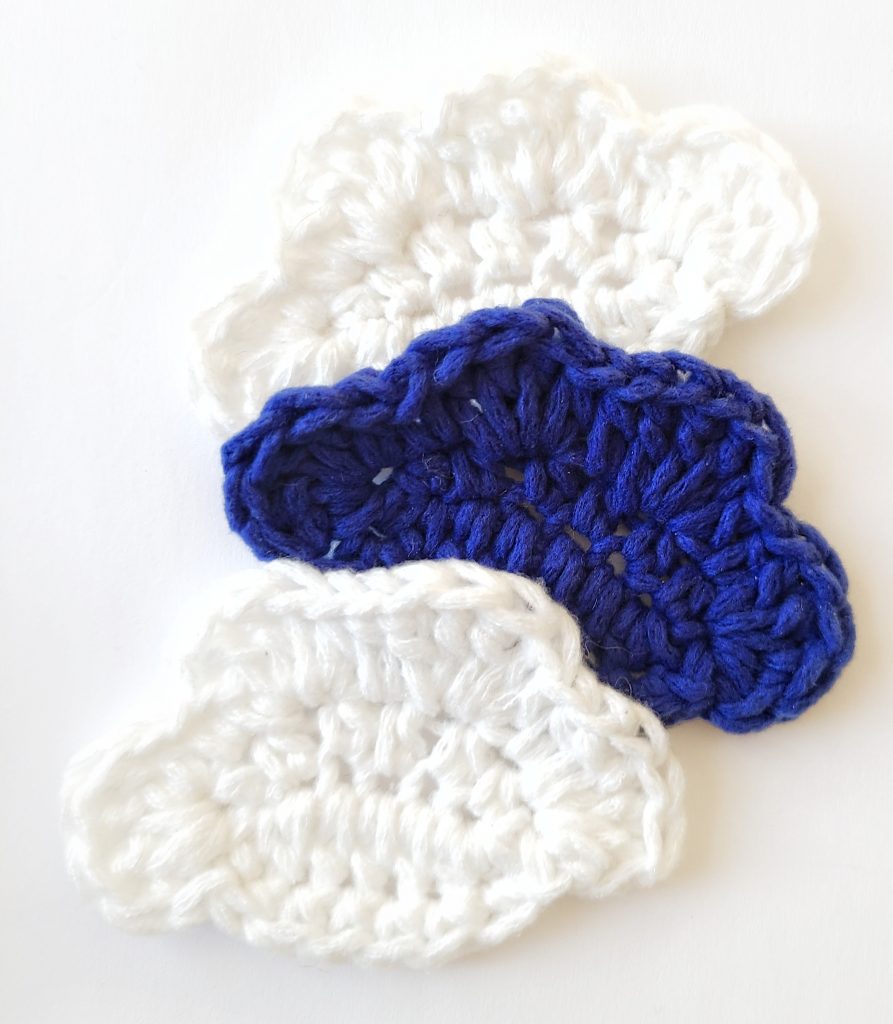 The Stitches
To make a crocheted cloud you will need to know only a few basic stitches such as half double crochet, double crochet and single crochet. Since this cloud uses such simple stitches this is considered an easy beginner-friendly pattern that any skill level can make without a problem.
Learn more about a few of the crochet stitches below, so you can start crocheting a cloud!
---
Stitches to Make a Crochet Cloud
Double Crochet (dc): Video Tutorial
Wrap the yarn over (YO) the hook, insert the hook into the specified st.
YO the hook again, draw the yarn through the st so there are 3 loops on the hook
YO the hook again draw it through 2 loops so there are 2 loops on the hook
YO the hook, draw it through the final 2 loops.
Single Crochet (sc):
Insert hook from front to back in the second chain from the hook or designated stitch
Bring the yarn over (YO) the hook and pull the yarn back through the chain (or stitch) from back to front (2 loops on hook).
YO and pull through both loops on the hook.
Half Double Crochet (hdc): Video Tutorial
YO (yarn over) insert hook from front to back of the designated stitch, YO the hook and pick up a loop.
YO the hook and pull back through all three loops on the hook.
---
Ready to Get Started?
Scroll on down to find the step-by-step cloud pattern with a full photo tutorial. You'll also find all the details, materials list and more, so you'll know how to crochet these small clouds.
Happy Crocheting!
Free Crochet Cloud Pattern
Skill Level: Easy
Materials
Feels like Butta Yarn from Lionbrand or any medium weight #4 yarn.
5 mm crochet hook
Bent yarn needle
Scissors
Finished Size
3″ x 2″ at the widest points
Crochet Abbreviations
hdc = half double crochet
dc = double croche
sc = single crochet
ch = chain
sl st = slip stitch
Notes
Written in standard US terms
Gauge is not relevant for this cloud pattern
The Cloud Pattern
Ch 7, in the second ch from the hook hdc, hdc into each ch across.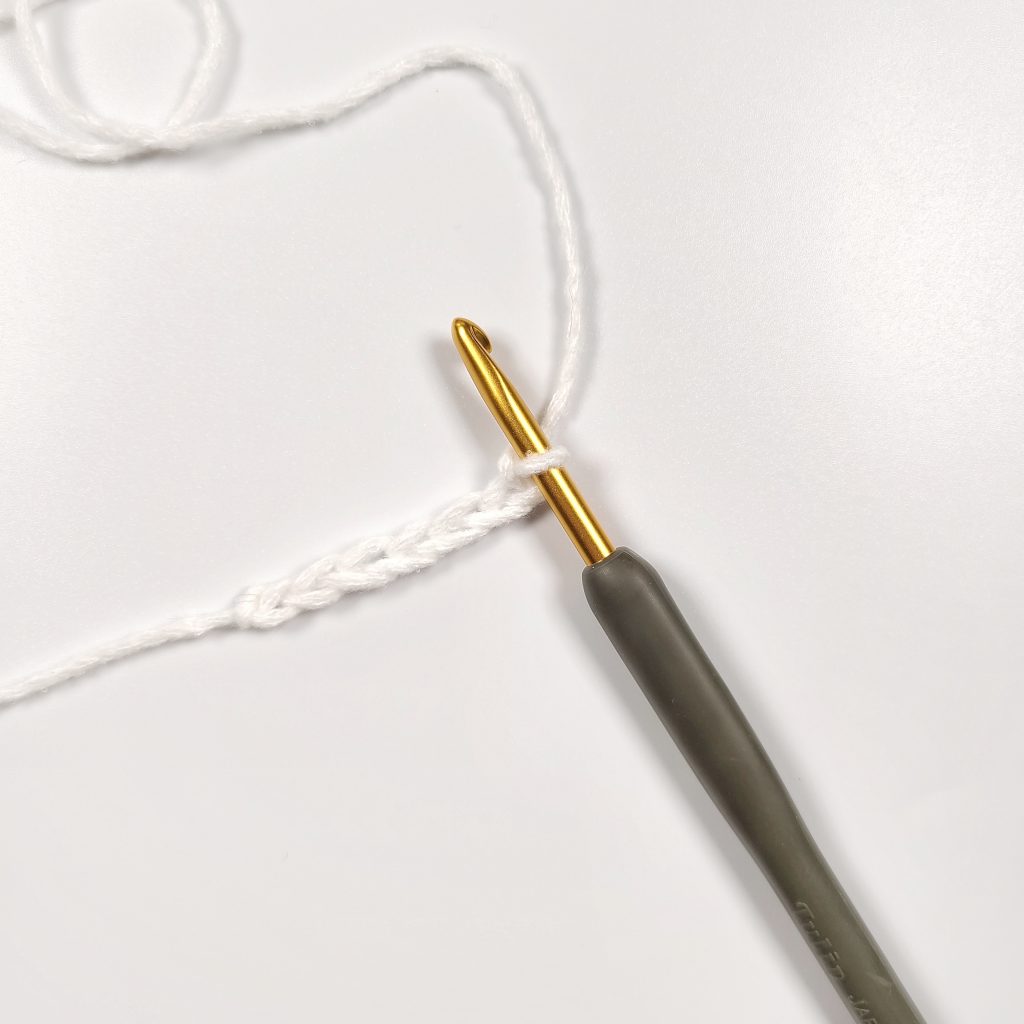 In the side of the last hdc, hdc 2 times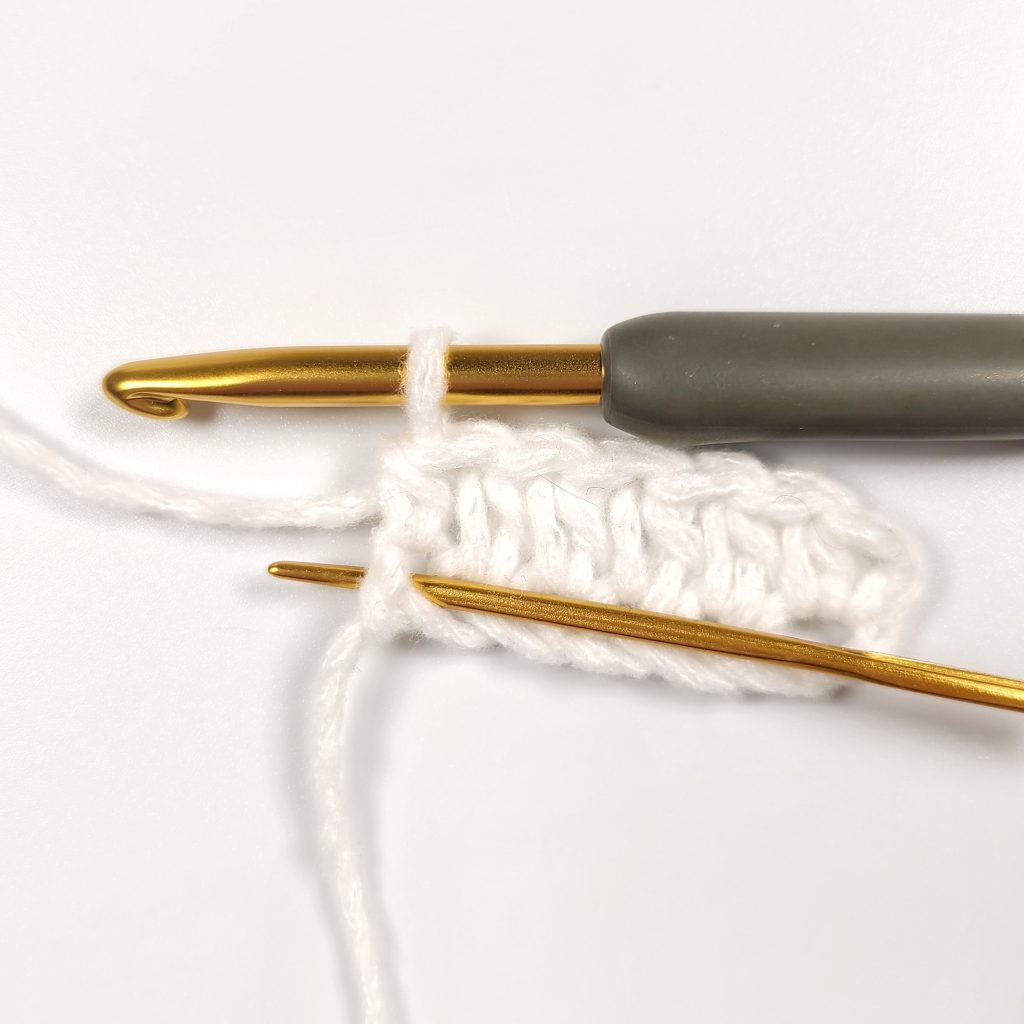 Working alongside the bottom hdc evenly 5 times. 1 hdc in the same stitch as the last hdc for a total of 14 hdc's around & sl st to the top of the first hdc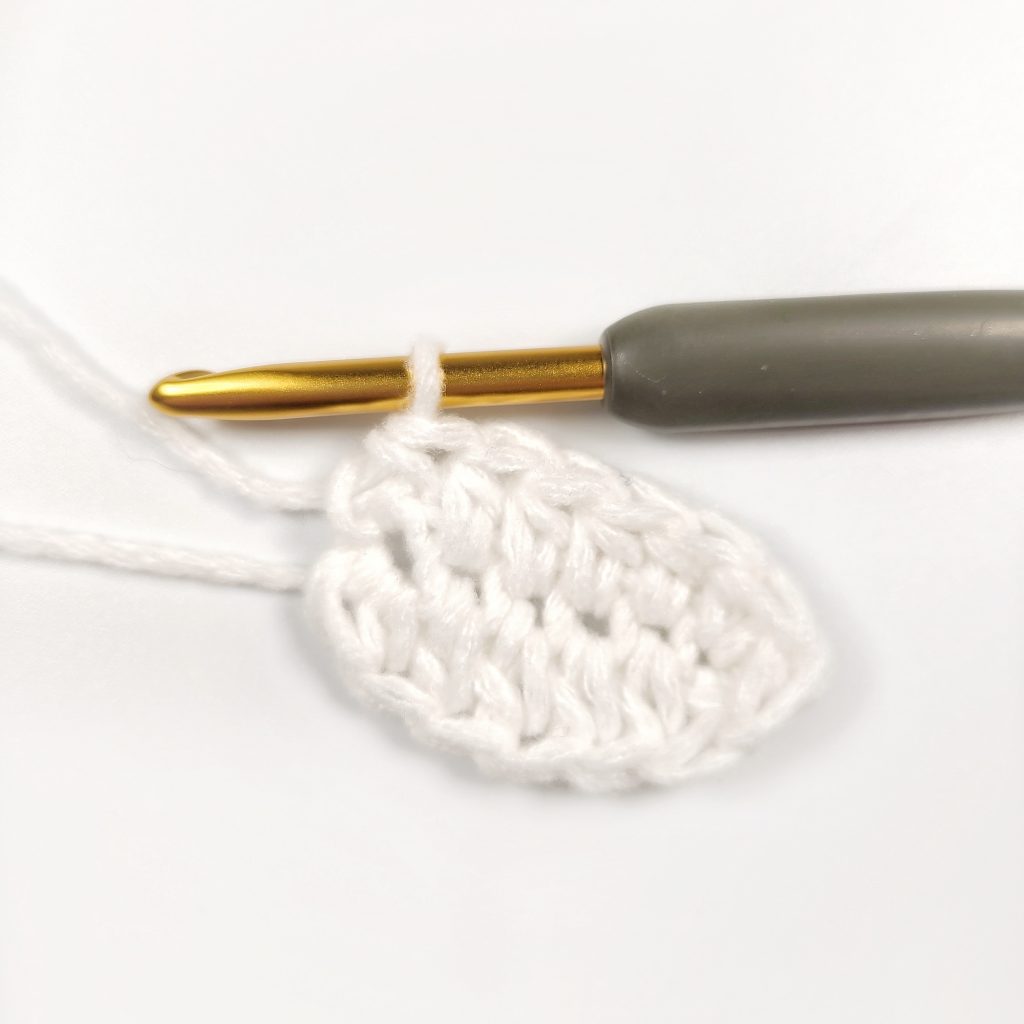 hdc, dc 4x into first st & hdc into the next st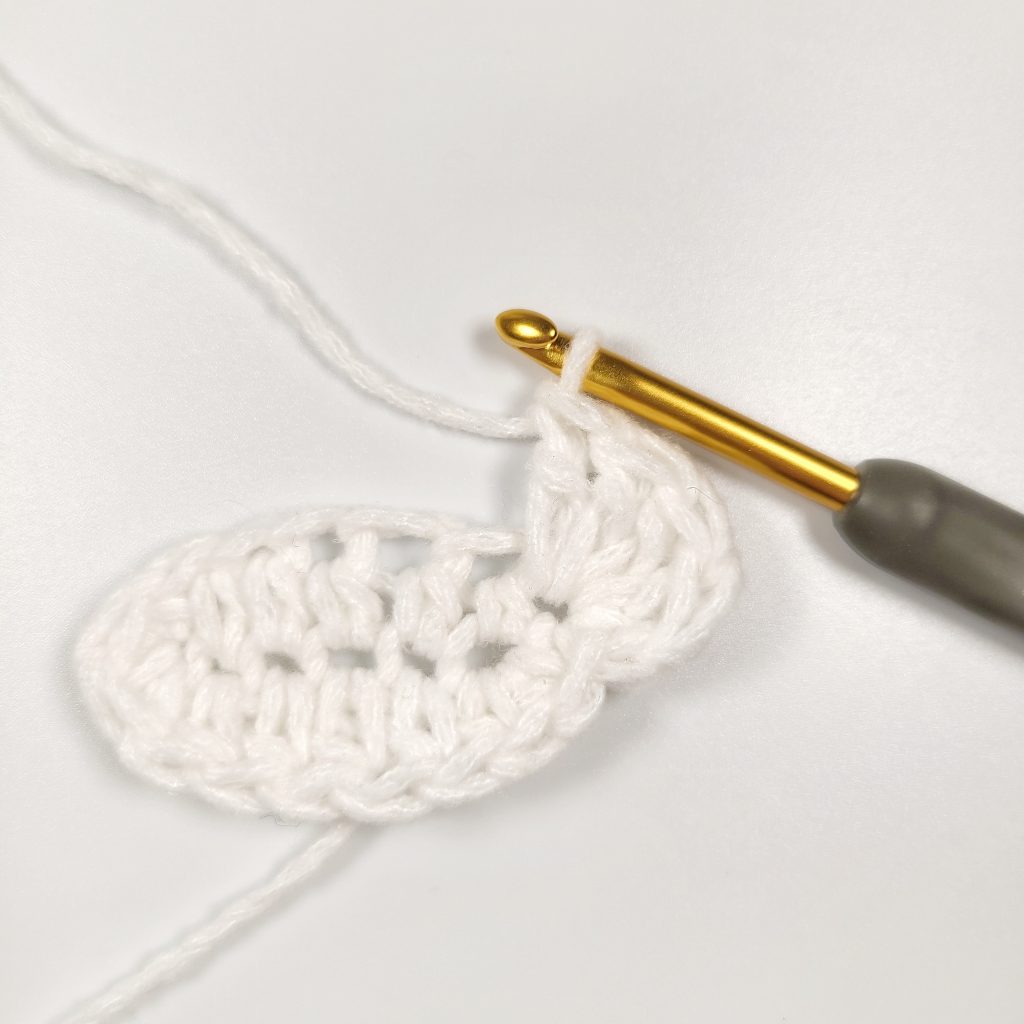 hdc, dc 4 x in the next st & hdc into the next st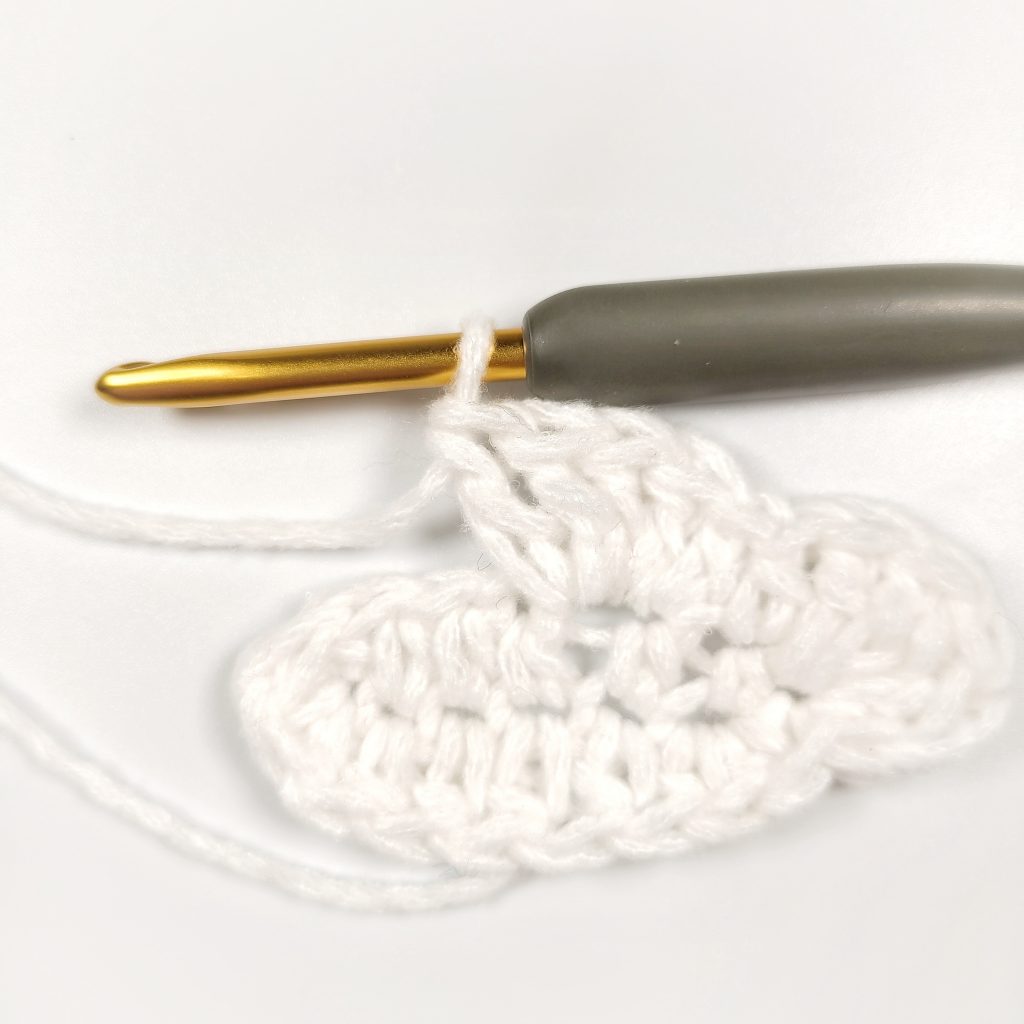 hdc, dc 4x in the next st & sc into the next st & hdc, dc 4x in the next st, sl st into the next st.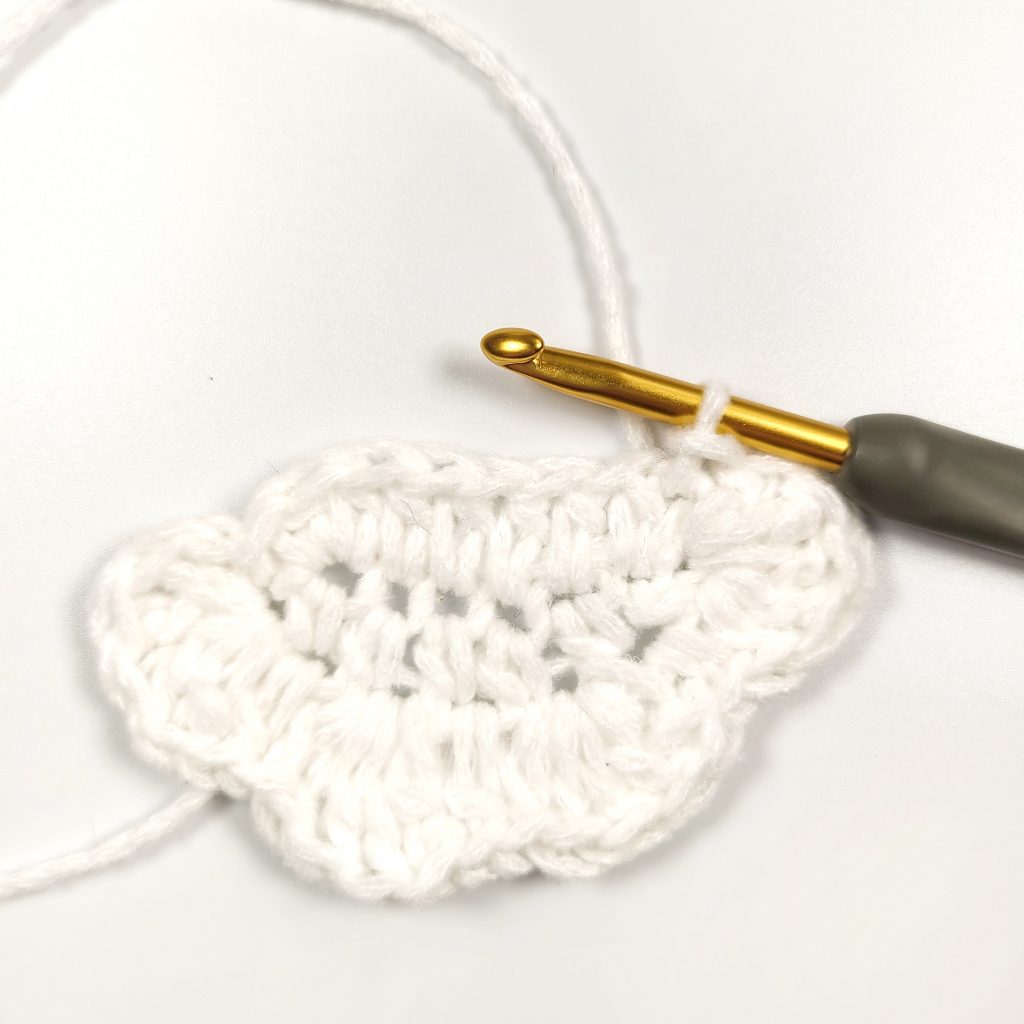 sc once into each of the next 6 sts & sl st into the top of the first hdc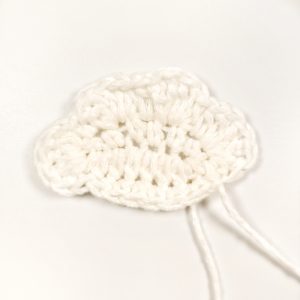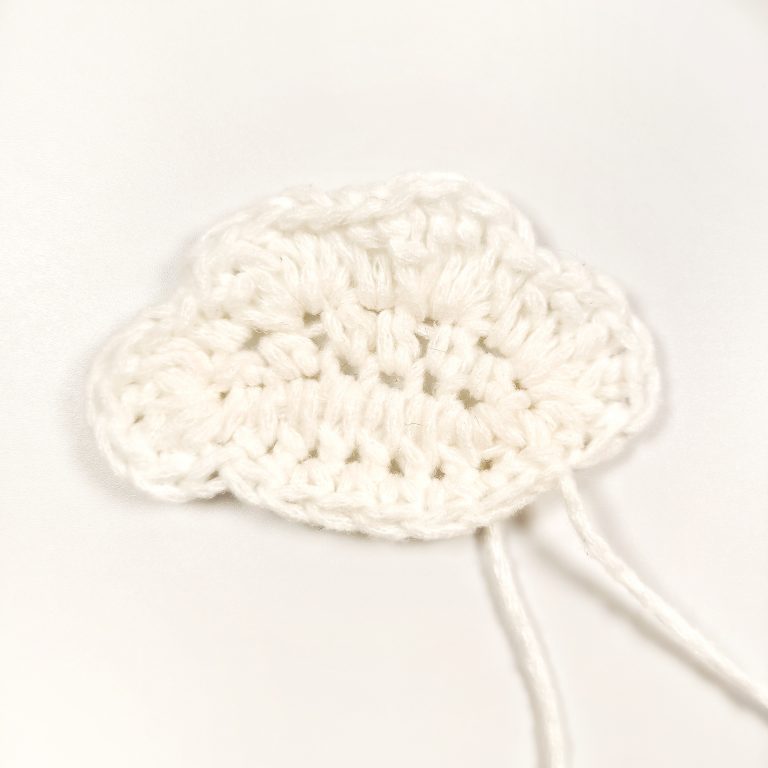 Finishing: Fasten off yarn and weave in loose ends with a yarn needle.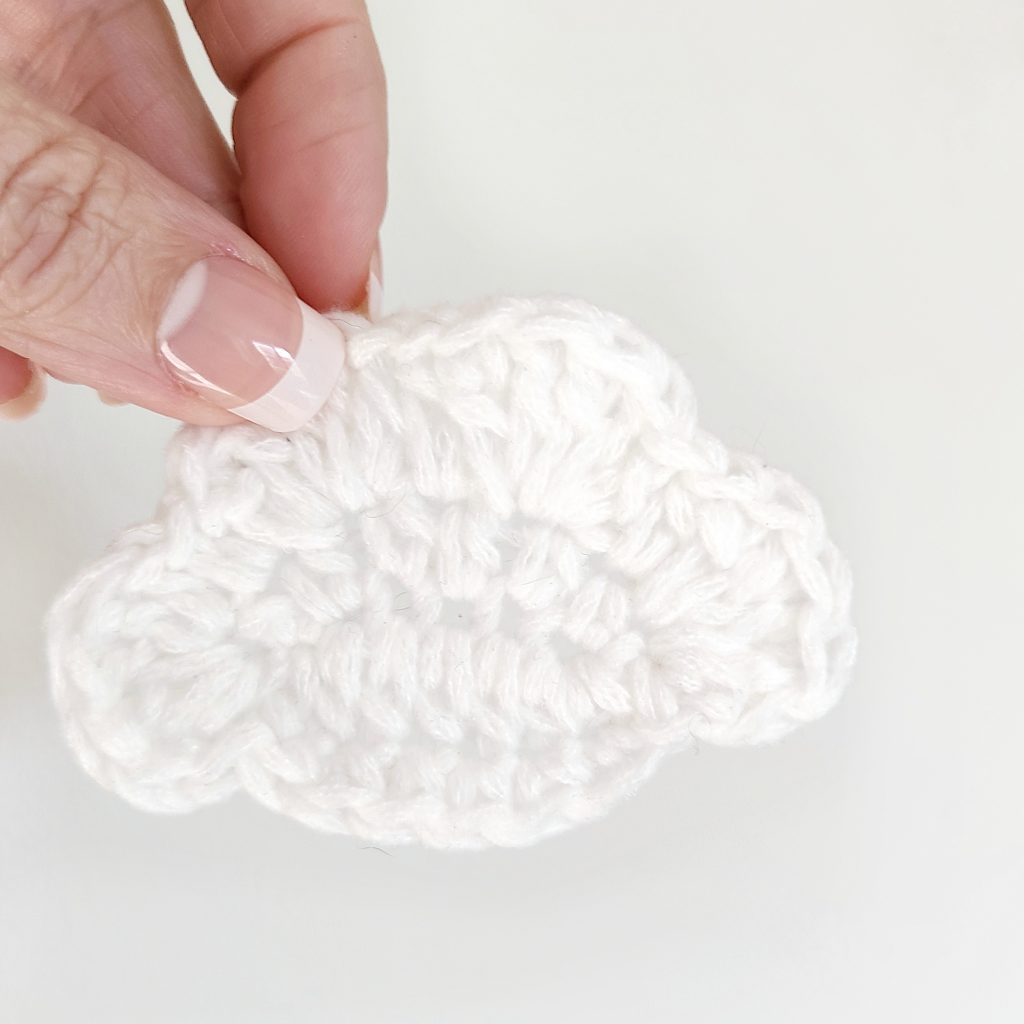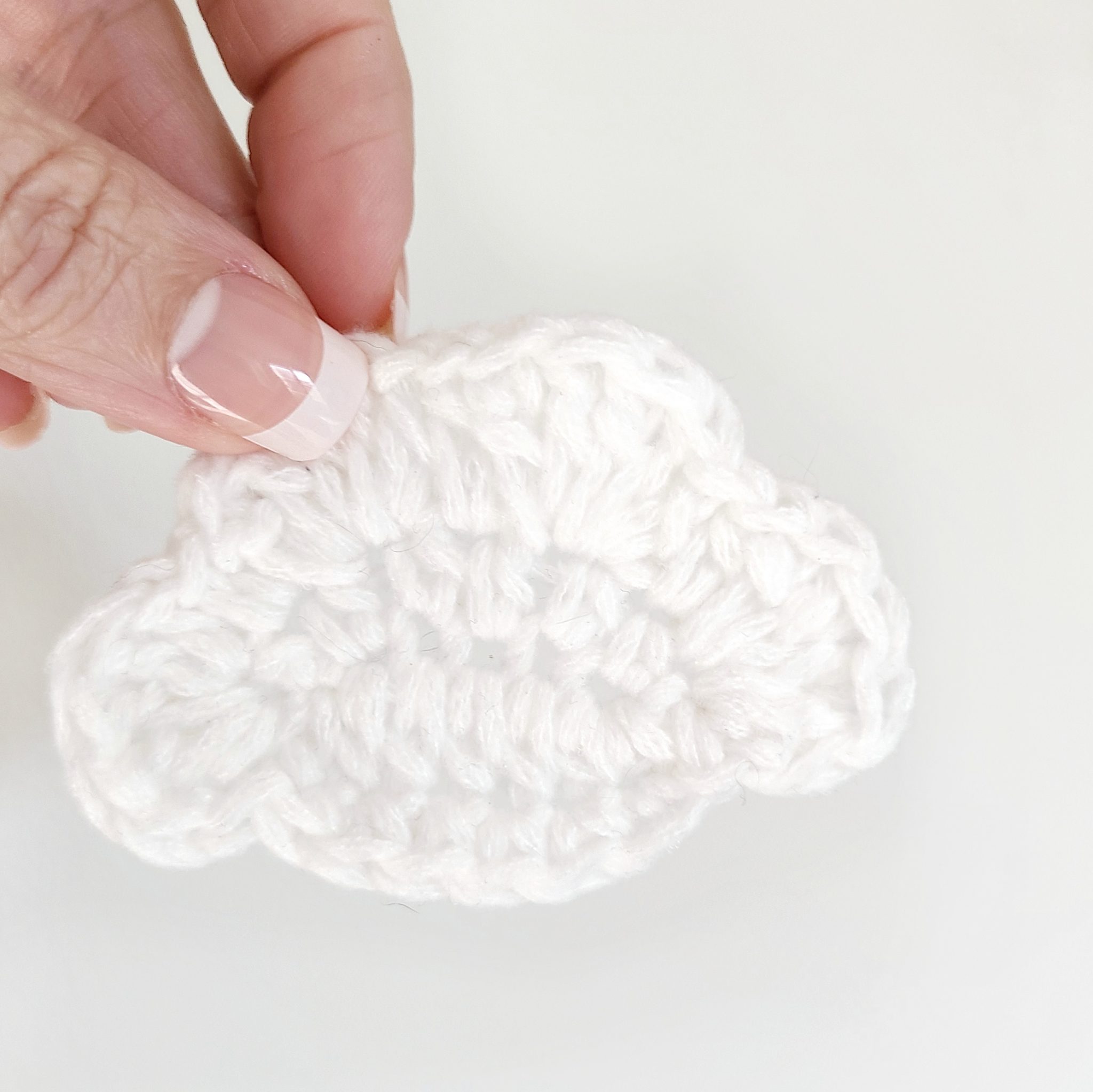 I hope you enjoyed this cloud pattern! If you'd like to crochet a bigger cloud, then I found a free large cloud pattern from Golden Lucy crafts that you may enjoy making too.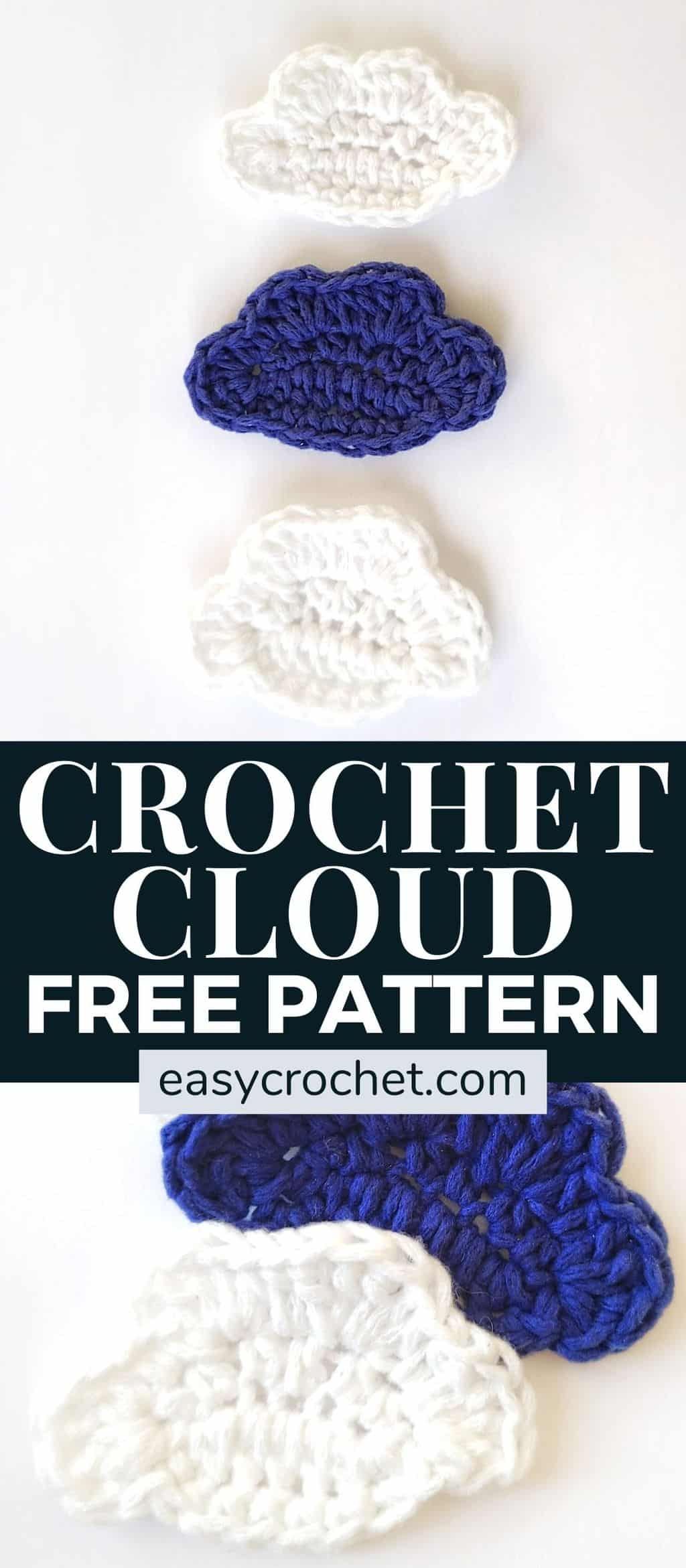 More Free Crochet Appliqué Patterns