Free and Easy Crochet Sun Hat Patterns for Summer
If you're interested in crocheting a sun hat for summer, then I can help! Below, I've compiled a list of free crochet sun hat patterns that are perfect for warmer weather and some hats that are great for beginner crocheters, too.
These hat patterns are easy to follow and will help you create a beautiful sun hat that you can wear all summer long. So grab your crochet hook, look through our guide to crocheting sun hats, and let's get started!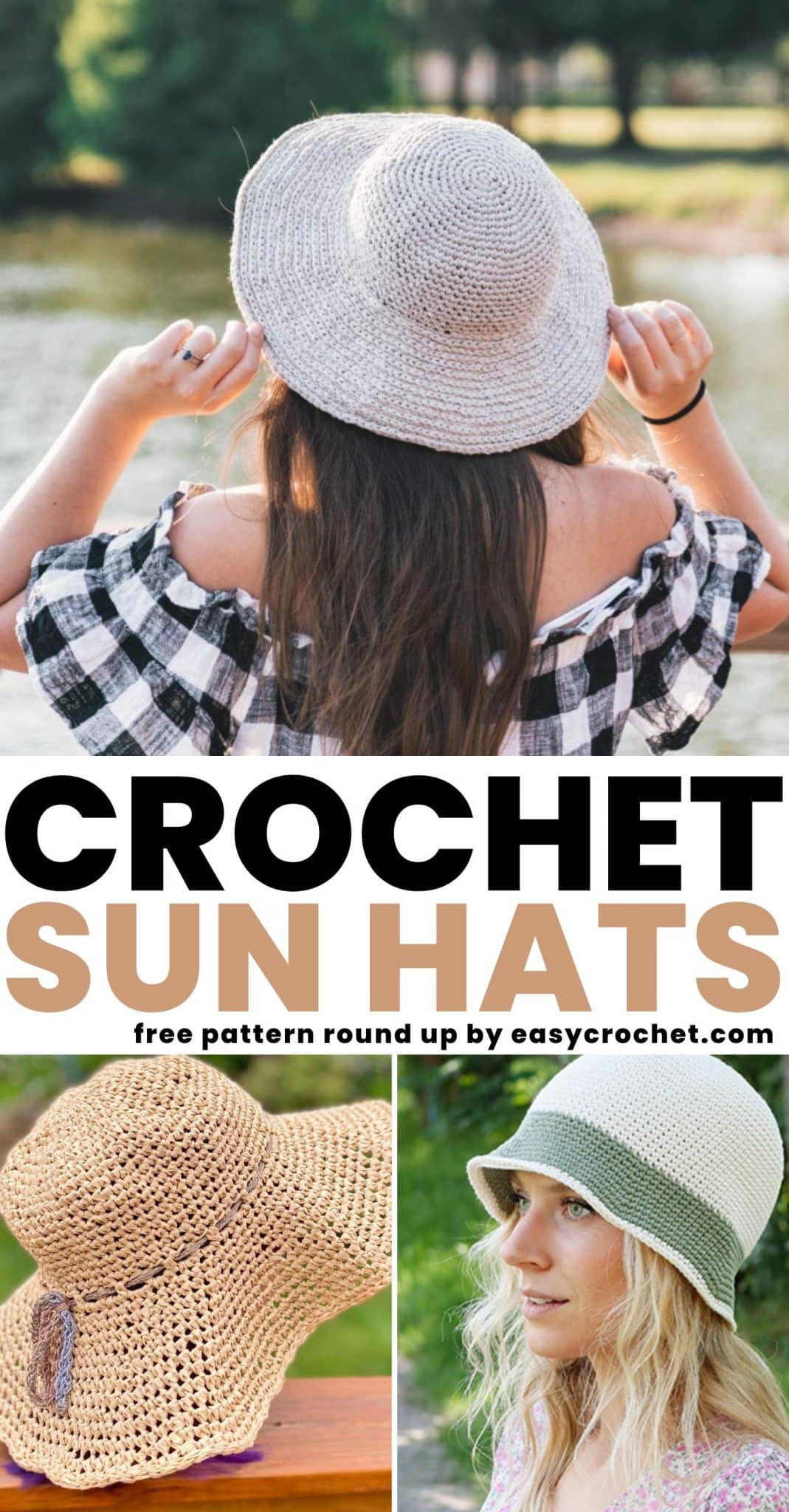 How to Crochet a Sun Hat
To be able to learn how to crochet a sun hat you will need a few materials on hand, knowledge of basic stitches and a pattern which you can find below.
Materials
Yarn: Cotton yarn is ideal for sun hats since it's breathable, easy to wash and lightweight.
Crochet hook
Scissors
Tapestry needle
Stitch markers (optional)

What is the Best Yarn for Sun Hats?
The best yarn for sun hats is one that is lightweight, breathable, and offers UV protection. Some great options include cotton, bamboo, linen, and raffia. These fibers are comfortable to wear in hot weather, allow air to circulate around the head, and provide some level of sun protection.

It's important to choose a yarn that will hold its shape well, especially for hats with brims, so be sure to look for a sturdy yarn with good stitch definition when crocheting a sun hat.
Stitches
When making a crochet sun hat, there are several crochet stitches you can use to achieve different textures and designs. Here are some common crochet stitches used in sun hat patterns:
Single crochet (sc): The single crochet stitch is the most basic stitch in crochet and is often used as the foundation for many sun hat patterns. It creates a tight and sturdy fabric, which is ideal for the brim of a sun hat.
Single Crochet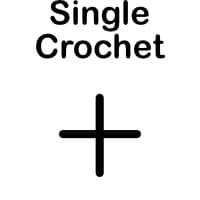 Patterns Using This Stitch →
Half double crochet (hdc): The half double crochet stitch creates a looser fabric than the single crochet stitch, making it a good choice for the crown of a sun hat. It's also a bit taller than the single crochet stitch, so it can be used to add some texture and height to the fabric.
Half Double Crochet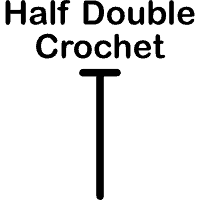 Patterns Using This Stitch →
Double crochet (dc): The double crochet stitch is another taller stitch that creates a looser fabric than the single or half double crochet stitch. This stitch can be used to create open and lace-like patterns in sun hats.
Double Crochet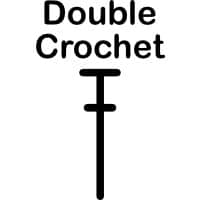 Patterns Using This Stitch →
Shell stitch: The shell stitch is a decorative stitch that creates a scalloped edge. It's typically used to create a decorative edging on the brim of a sun hat.
Shell Stitch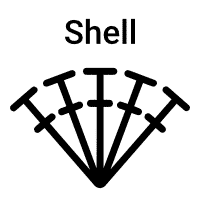 Patterns Using This Stitch →
These are just a few examples of the many crochet stitches you can use when making a sun hat. The stitches you choose will depend on the pattern you're following, so be sure to read over the pattern to know exactly what stitches you'll need to know.
Step by Step Crochet Sun Hat Instructions
Select a pattern: Select a sun hat pattern that suits your skill level and the style you want. You can select from one of the free patterns available below!
Pick your yarn: Cotton yarn is a popular choice for sun hats as it is lightweight, breathable, and easy to clean. Select a color that you like and make sure the yarn will work for the pattern you have selected.
Gauge swatch: To ensure that your hat fits correctly, make a gauge swatch by crocheting a small section of the pattern using the recommended hook size and yarn. Check the gauge against the pattern instructions and adjust your hook size if necessary.
Crochet the crown: Begin by crocheting the crown of the hat. Follow the pattern instructions for the desired size and stitch pattern.
Crochet the brim: Once you have completed the crown, it's time to crochet the brim. Follow the pattern instructions to create the brim, which may be wide or narrow, depending on the pattern.
Finishing: Once you have completed the hat, weave in any loose ends with a yarn needle and trim the excess yarn with a sharp pair of scissors. You can also add decorative elements such as a ribbon, scarf, or flower to the hat if desired.
Beginner Tips for Crocheting Sun Hats
If you're new to crocheting sun hats, here are some helpful tips to keep in mind:
Choose the right yarn: When selecting yarn for your sun hat, choose a lightweight and breathable material such as cotton or bamboo. These fibers are ideal for summer hats and will help keep you cool and comfortable.
Pick a beginner-friendly pattern: Search for hat patterns that are specifically designed for beginners. These patterns will typically use basic stitches and have clear instructions that are easy to follow.
Use stitch markers: If you're having trouble keeping track of your stitches, use stitch markers to mark the beginning and end of each round. This will help you keep your stitches straight and prevent mistakes in your hat.
Check your gauge: Before starting your sun hat, make a gauge swatch to ensure that your tension is correct. This will help ensure that your hat fits properly.
Take breaks: Crocheting for long periods of time can strain your hands and wrists. Take frequent breaks to stretch and rest your hands.
Don't be afraid to ask for help: If you're struggling with a pattern or stitch, don't be afraid to ask for help. Join the Easy Crochet Facebook community to ask for help or if you need any clarification about crocheting one of these hats.
By following these tips, you'll be well on your way to crocheting an easy crochet sun hat. Remember to be patient and have fun!
Different Styles and Types of Sun Hats
There are many styles of crochet sun hats, each with its own unique feature, such as…
Floppy sun hats: These hats have a wide brim that provides plenty of shade and protection from the sun. They're often made with lightweight yarns and have a soft, drapey look.
Cloche sun hats: Cloche hats have a more fitted design with a smaller brim. They're regularly made with a tighter stitch pattern and can be decorated with flowers, buttons, or other embellishments.
Bucket sun hats: These hats have a deep, rounded crown and a smaller brim that curves downwards. Many of these are made with lightweight, breathable yarn and can be decorated with ribbon or other embellishments.
Wide-brimmed sun hats: Similar to floppy hats, wide-brimmed sun hats have a large, flat brim that provides plenty of shade. They're frequently made with a sturdy yarn to hold the brim in place.
Visor sun hats: These hats have a brim that extends out from the front of the hat, providing shade for the face while allowing for better visibility. They typically feature a lightweight yarn and are adjustable to fit different head sizes.
Whether you prefer a floppy hat for a beach day or a more structured bucket hat for gardening, there's a crochet sun hat pattern out there for every style and occasion.
Easy & Free Crochet Sun Hat Patterns
This collection features a variety of beginner friendly crochet sun hat patterns, as well as some more advanced designs that are perfect for staying cool during the summer months. With easy to follow instructions and a range of styles to choose from, you'll be able to crochet the perfect sun hat for you from the list below.
More Free Crochet Hat Patterns You May Enjoy
Make even more patterns with our collection of free hat patterns below.
Free Crochet Hat Patterns
Free Crochet Blanket Patterns