Free Crochet Patterns That Use Retro Stripe Yarn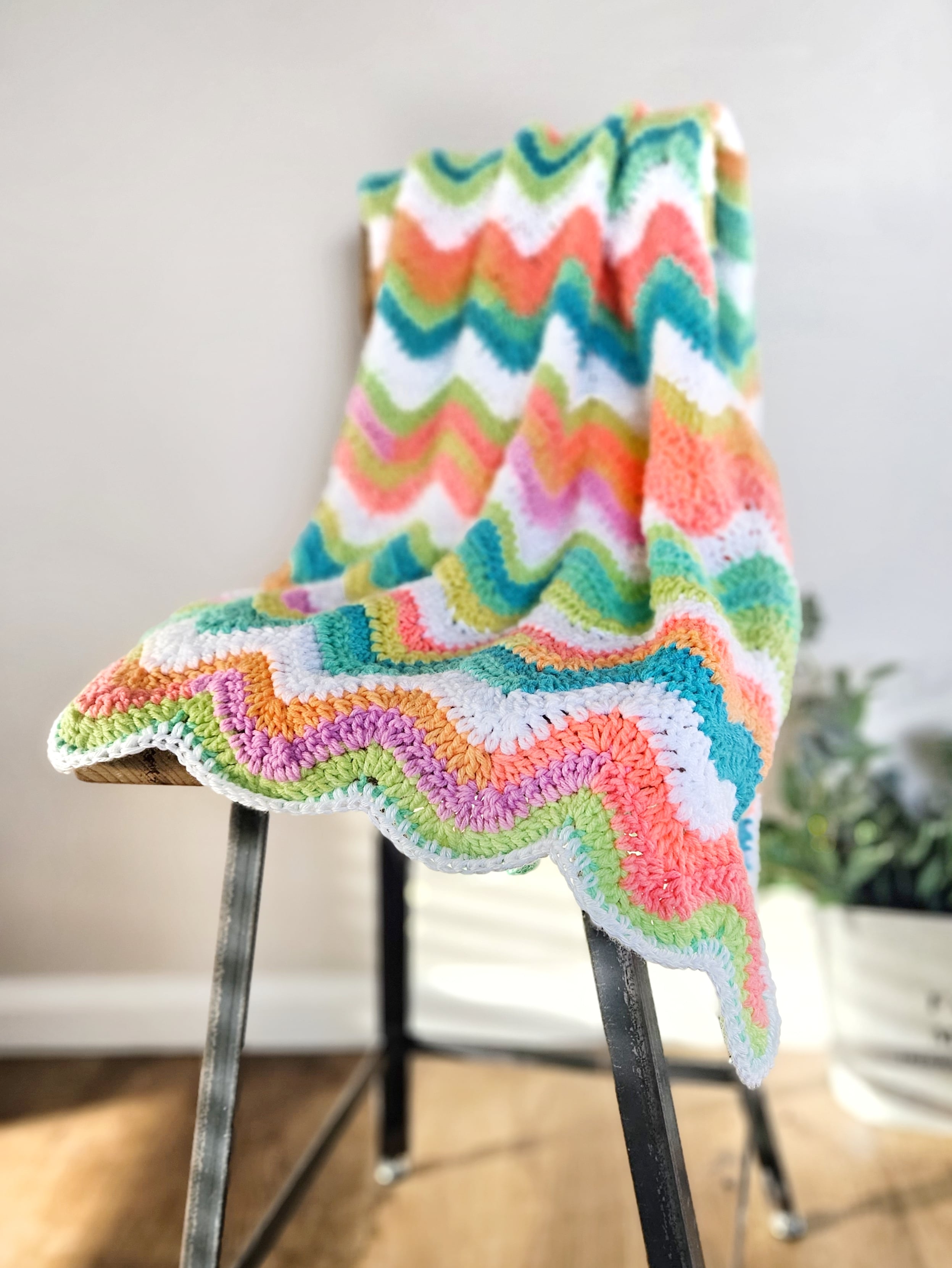 If you are a fan of Red Heart Super Saver Stripes in the color Retro stripe, then you are probably searching for some patterns to make! Below, I've rounded up some of the best free crochet patterns you can make using this fun yarn!
But first let's learn a bit about this colorful yarn and where you can purchase it since it sometimes can be quite hard to find when you need it.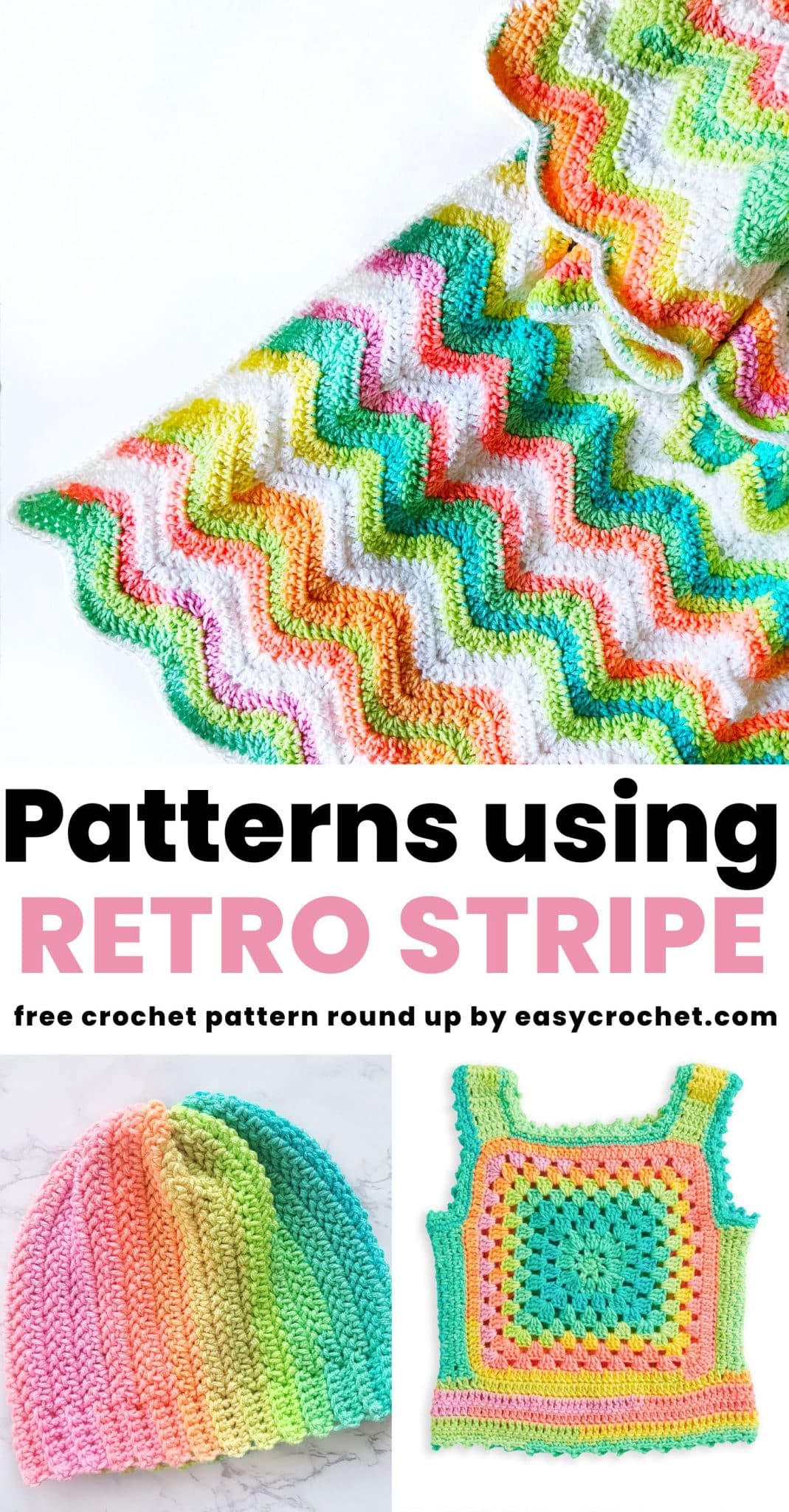 All About Red Heart Retro Stripe Yarn Color
The color Retro Stripe is a 100% acrylic worsted weight size 4 yarn that has 236 yards in each skein. Not only that, but It is part of the famous Red Heart Super Saver yarn line.

The most elusive color is shown above, called Retro Stripe. It is a bright neon colored yarn with orange, yellow, green, blue, and pink shades that is perfect for fun crochet projects and patterns.
Where to Buy Retro Stripe Yarn
If you are looking to buy the yarn color retro stripe from Red Heart, you will more than likely be able to find it online, and in most stores or directly from the manufacturer, Yarnspirations.
Now that you know all about Red heart Super Saver Yarn and where to buy the retro stripe color, then you are ready to take a look at some free crochet patterns using this fun yarn!
Enjoy!
Retro Stripe Yarn Crochet Patterns
Take a look below to find some fun, bright, and free crochet patterns using Retro Stripe Yarn from Red Heart.
More Free Crochet Patterns