The 27 Best Crochet Coaster Patterns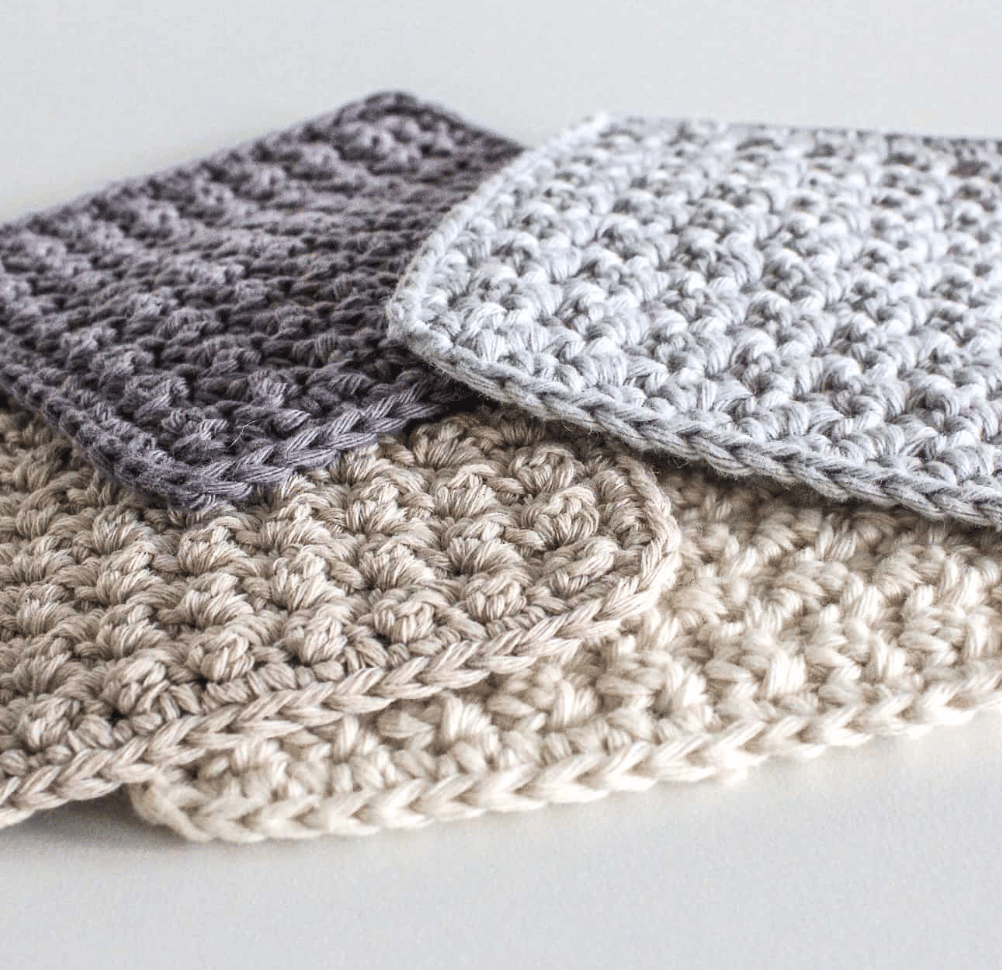 If you are looking for free crochet coaster patterns, then you have found the right place!
Below you will find a variety of coaster patterns in all shapes and sizes, as well as learn about what yarn is best to use with a crocheted coaster and more!
Scroll on down to learn how to crochet a coaster, as well as find a collection of some of the best coasters to crochet.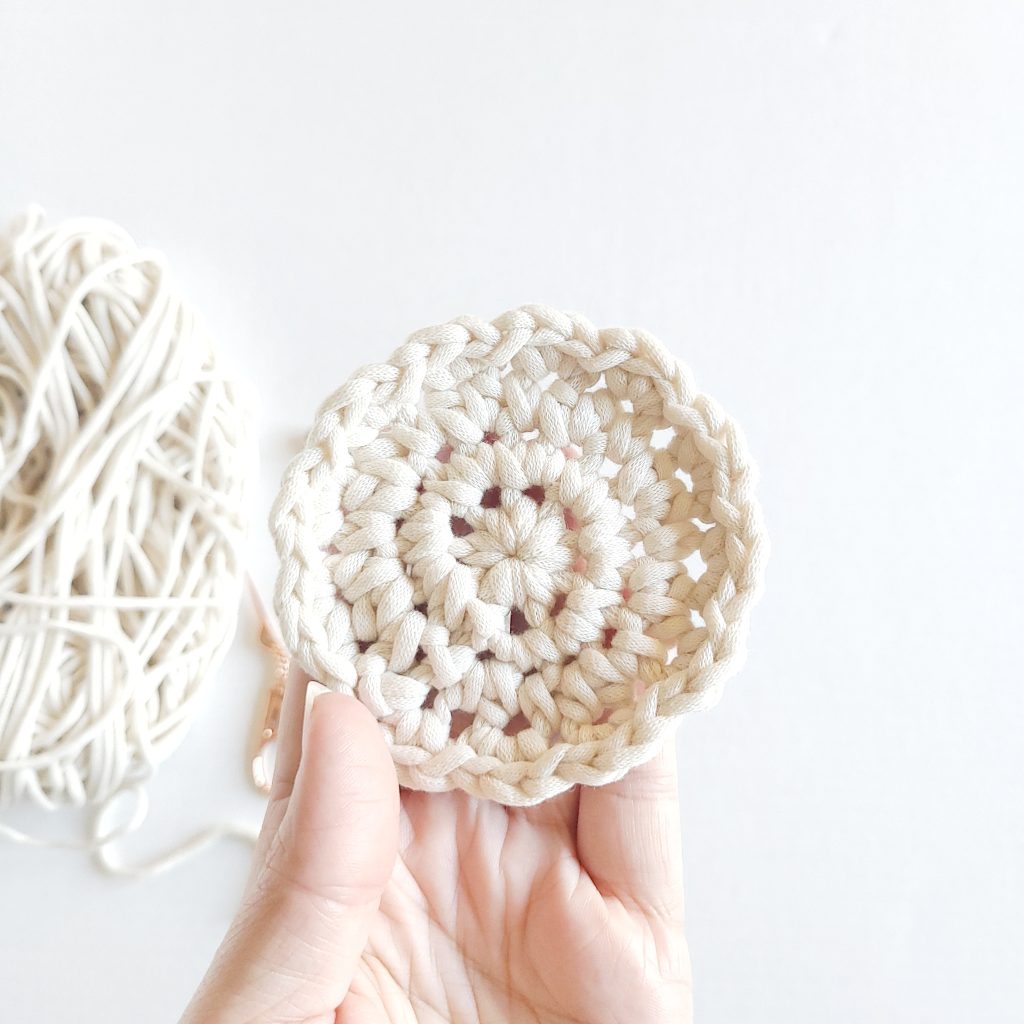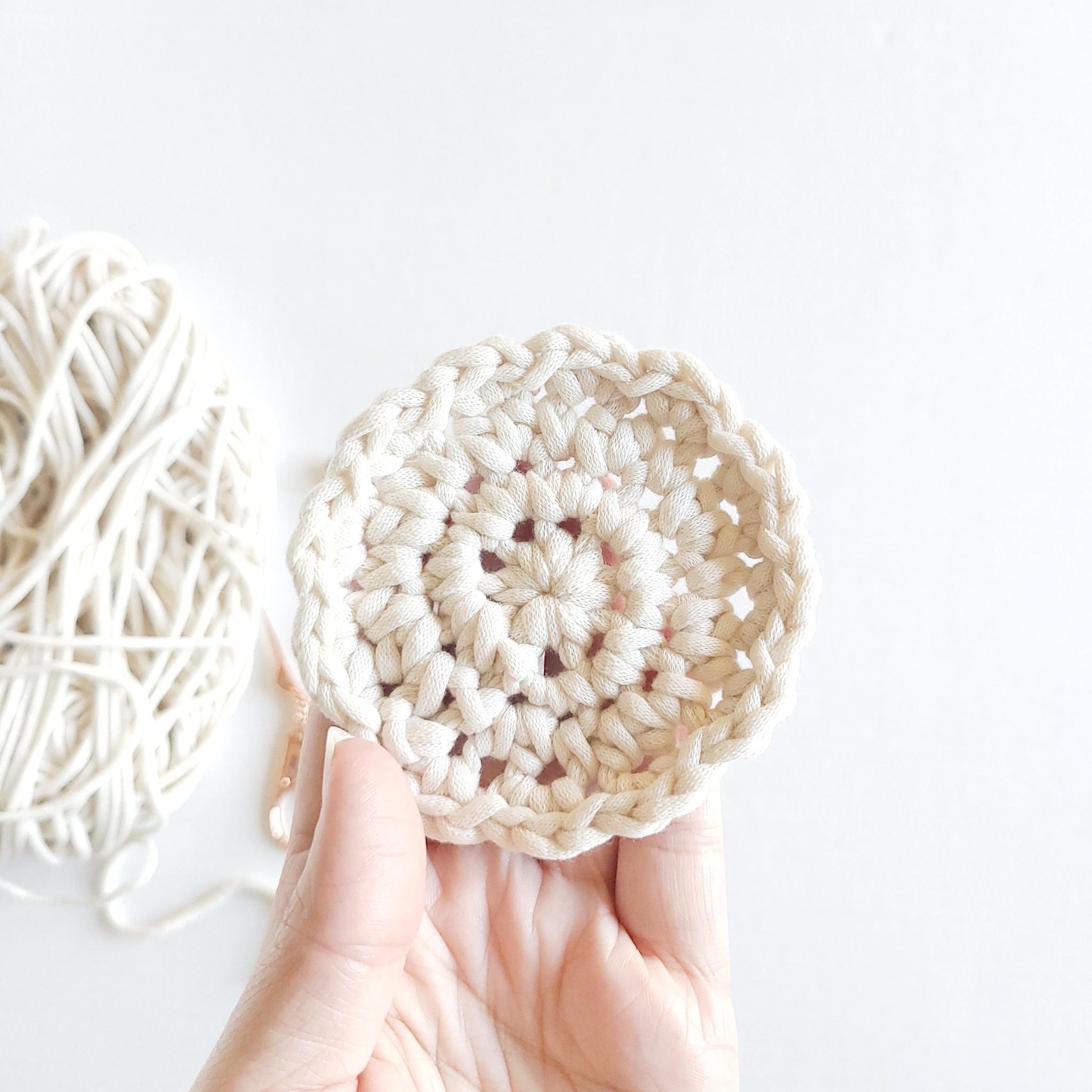 Yarn for Crochet Coasters
When you chose a yarn for crocheting coasters, you will want a fiber that is durable to heat as well as easy to wash. If you use an acrylic yarn to make a coaster, it may melt due to the heat of the cup or mug. The two best choices are cotton or a cotton blend yarn.
Favorite Cotton Yarn
Some of my favorites yarn brands to use are Lily's Sugar n' Cream, 24/7 Cotton and Maker Home Dec yarn. The first two yarns are both a worsted weight yarn and the last is a bulky 5 weight yarn.
Note: Follow along with the suggested crochet hook size on the yarn package or as listed in the pattern.
If you find another cotton yarn you prefer to make coasters with, then that will work just as well too. The best yarn is the one you enjoy using for making coasters.
Common Stitches and Techniques used in Coasters
Most of the coaster patterns use basic crochet stitches and crochet skills. But there will be a few of these free crochet patterns that will use other techniques too.
Get your crochet hook ready, then explore some of the most common crochet stitches and techniques below used in crochet coasters.
Single Crochet(sc): Single crochet stitches are used quite a bit in crochet coaster patterns since they are a small, tighter stitch. This crochet stitch makes for a crochet coaster that is clean and modern looking, plus easy to crochet too!
Half Double Crochet (hdc): Half double crochet stitches are easy to learn and a great beginner stitch to know. They will be used quite a bit in some of these coaster patterns, so be sure to touch up your skills with this stitch.
Double Crochet (dc): Double crochet stitches are a common stitch used in crochet pattern designs. They are a taller stitch than the half double crochet and also easy to stitch up.
Magic Ring (Magic Circle): The magic ring is a technique used to start projects in the round using an adjustable loop to make a hole free coaster.
Free Crochet Coaster Patterns
Now that we've learned about the yarn and stitches you can expect to in these coaster crochet patterns, let's get started!
Explore this great collection of crochet coasters for a quick pattern that is great to use up your leftover scrap yarn from other projects or from your yarn stash. Choose from a mug rug crochet coaster pattern to a flower coaster below, there is something in this free patterns list for everyone!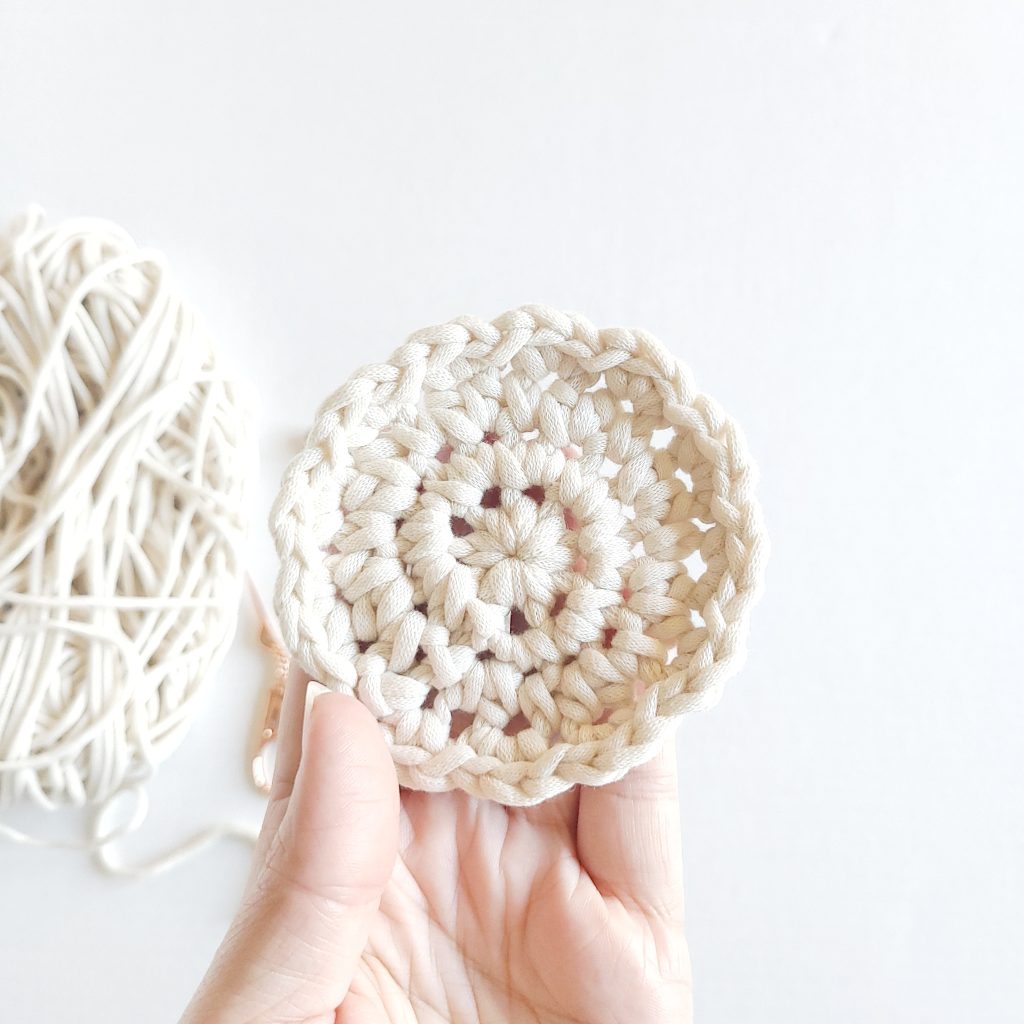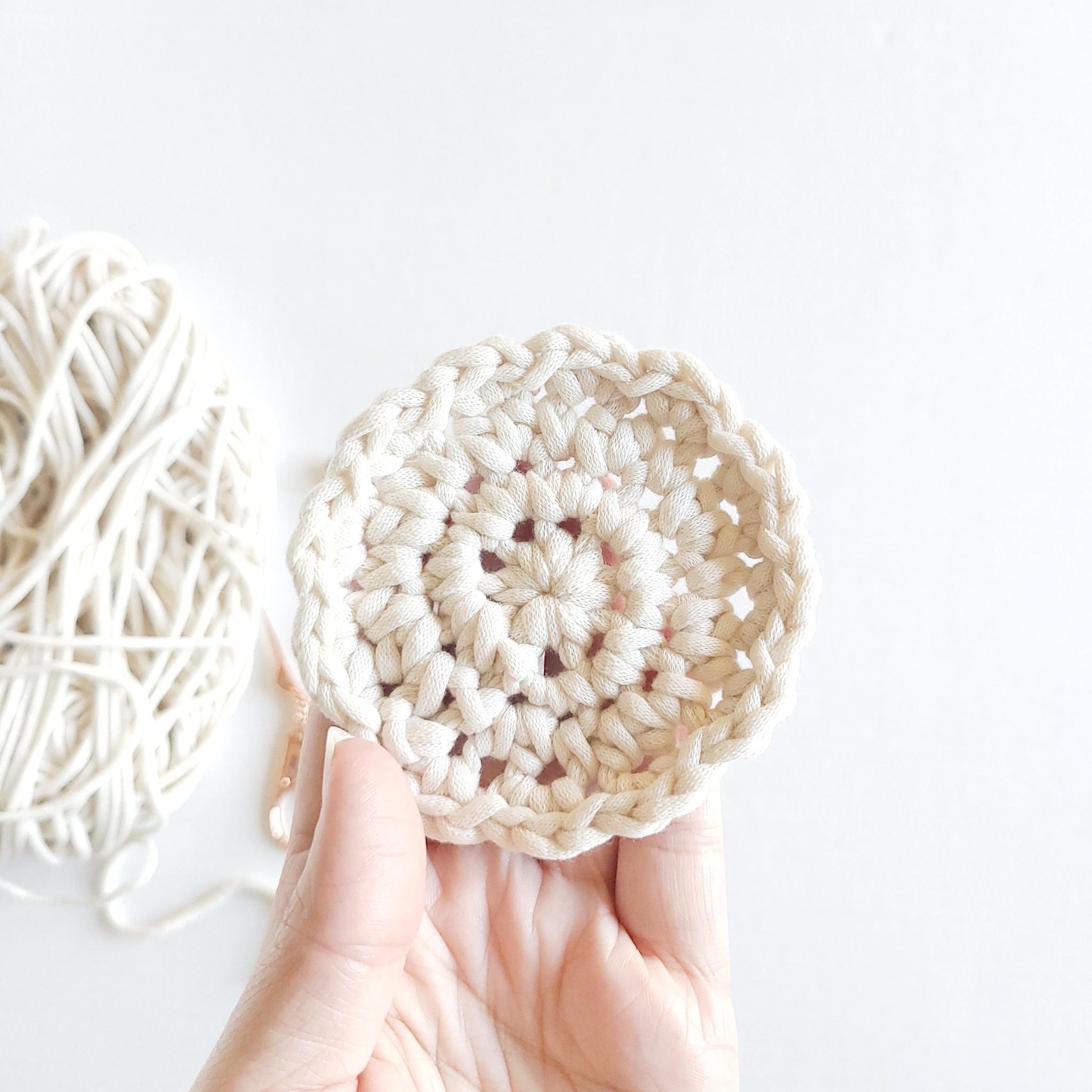 Simple Crochet Coaster Pattern
Round coasters are the first image that pops into my head when thinking about crochet coasters.
They are an easy crochet pattern that makes for a super cute home decor project or housewarming gift. Free Pattern from Easy Crochet.
Yarn: Maker Home Dec
---
---
---
---
---
---
---
---
---
---
---
---
---
---
---
---
---
---
---
---
---
---
---
---
---
---
---
Make these Crochet Coasters Later
If you'd like to make these coasters later, then save on Pinterest to make later with our images below. Enjoy!
More Free Crochet Patterns for the Home