Sunshine Crochet Coasters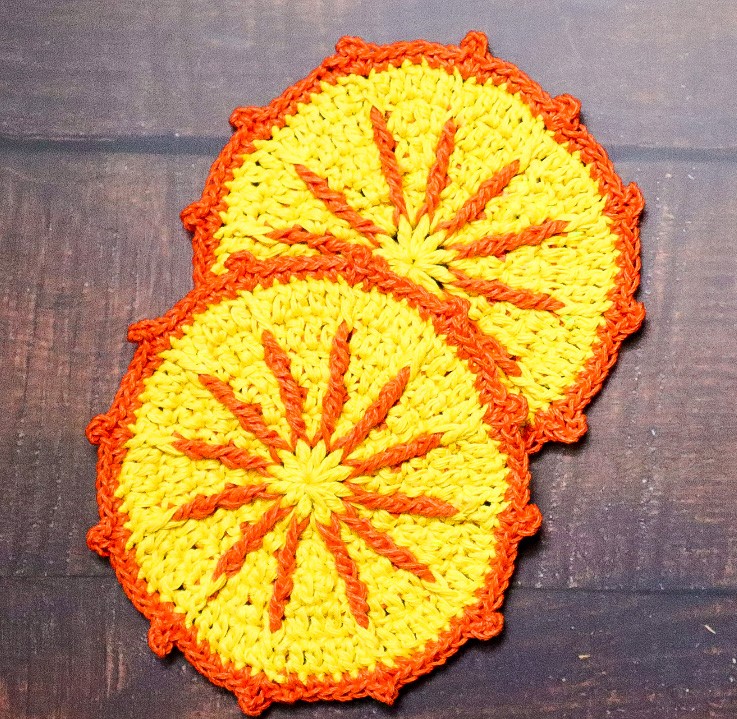 Add a splash of color to your dining table with these cool and fresh Sunshine Crochet Coasters. I am definitely a fan of Crochet Coasters. One of my favorite projects to crochet has always been Crochet Coasters. I love making them. Crochet coasters are among the easiest and the quickest patterns to make, and they are perfect for using up your small bits of yarn stash.
They make great decor for your table setting, and they make wonderful gifts for your loved ones, be it any occasion. Use them as coasters under your favorite drinks, or you can also use them to decorate your tables by placing it under a vase. Brighten up your home decor with this wonderful handmade DIY Sunshine Crochet Coasters.
Materials Used:-
4 Ply Cotton Knitting Yarn
4 mm Crochet Hook
Size:-
6 Inches – can be customized to any size
This crochet pattern and image are property of Raji's Craft Hobby.