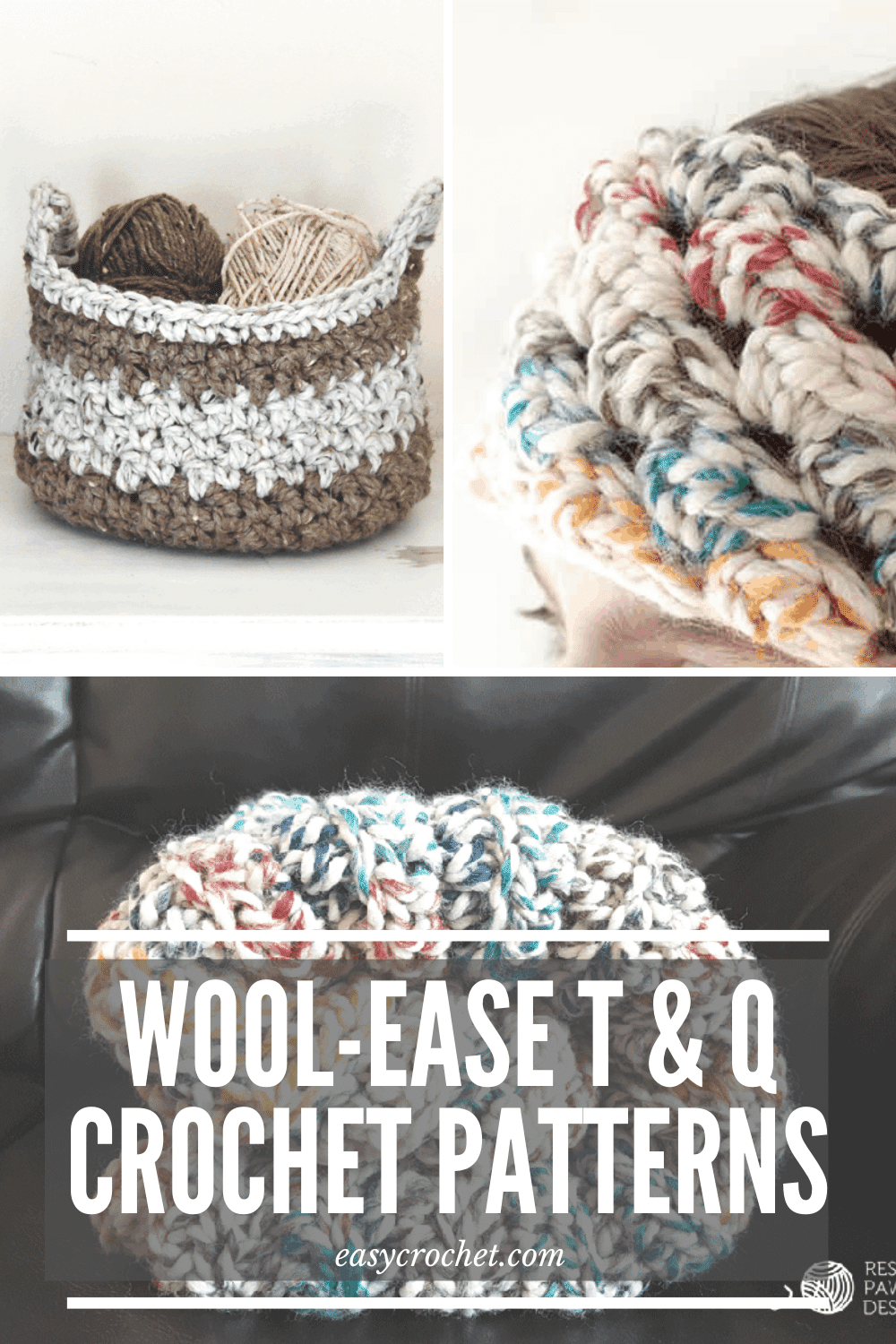 Make these chunky yarn free crochet patterns featuring Wool-Ease Thick & Quick from Lion Brand Yarn for a quick project!
Are you looking for even more free crochet patterns? Explore the free crochet pattern archives for inspiration.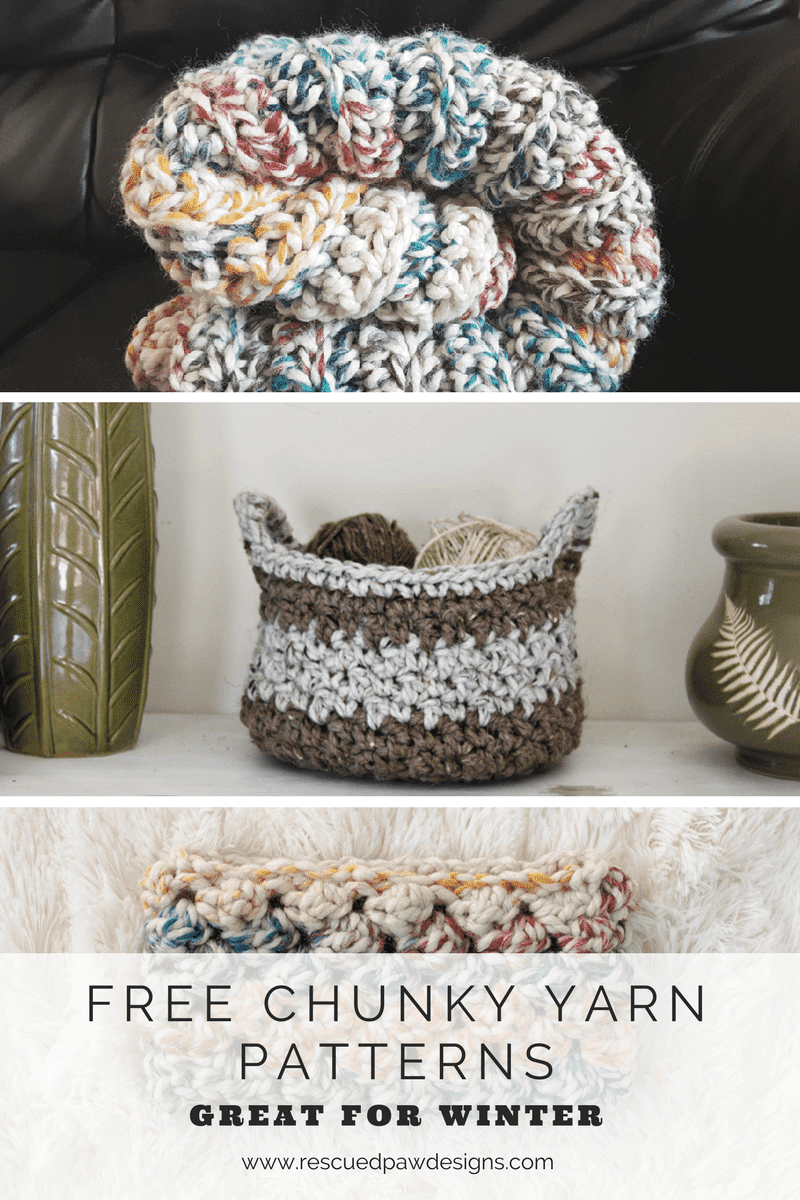 I can't wait for you to make these great winter projects!
Happy Crocheting!
Lion Brand Wool-Ease Thick and Quick
My favorite yarn for fall and winter is chunky yarn, so I knew I had to put together a fun list of free crochet patterns using Wool-Ease Thick and Quick from Lion Brand my go-to yarn!
Lion Brand's Wool-Ease Thick and Quick yarn is the super bulky member of Lion Brand's Wool-Ease family. It is perfect for extra warm sweaters, blankets and hats.
This wool is amazing to work with and I highly suggest you take a look to check it out if you haven't done so yet! You'll love it!
Click the images below to check out the yarn and all the colors available!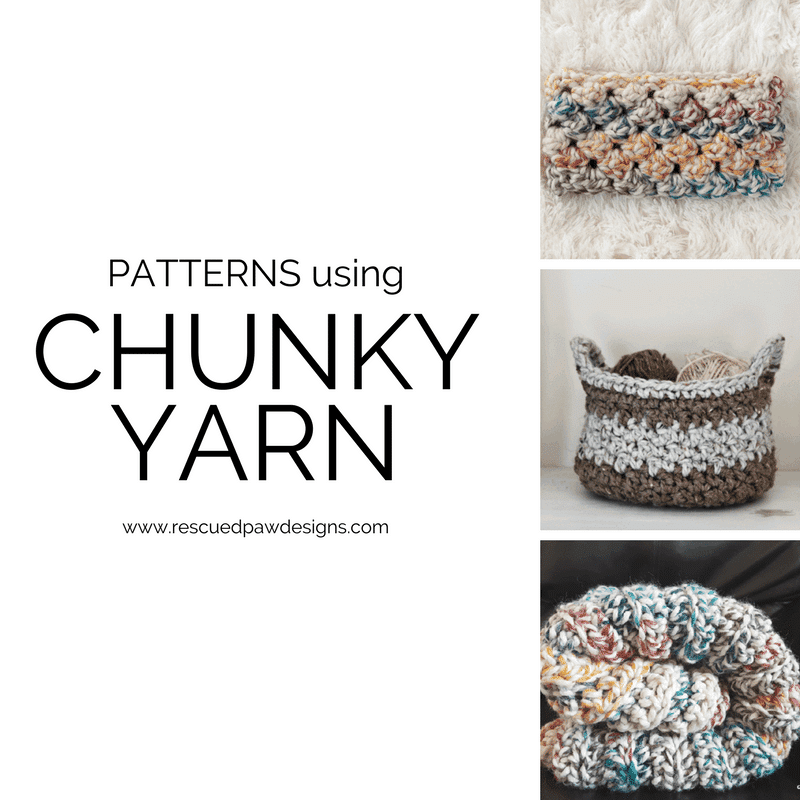 Wool-Ease Thick and Quick Crochet Patterns That You Should Make Today!
I know it's early and fall is so far away, but it is always good to be prepared with a full stock for the upcoming fall markets.
I put together a fun list of headbands, blankets, and more that you can crochet up fast and used to fill up your inventory!
Scroll on down to find the full list of free patterns using Lion Brand Wool-Ease Thick and Quick yarn!
Happy Crocheting!
Crochet Patterns That Use Wool-Ease Thick & Quick Yarn
Puffed Chunky Crochet Headband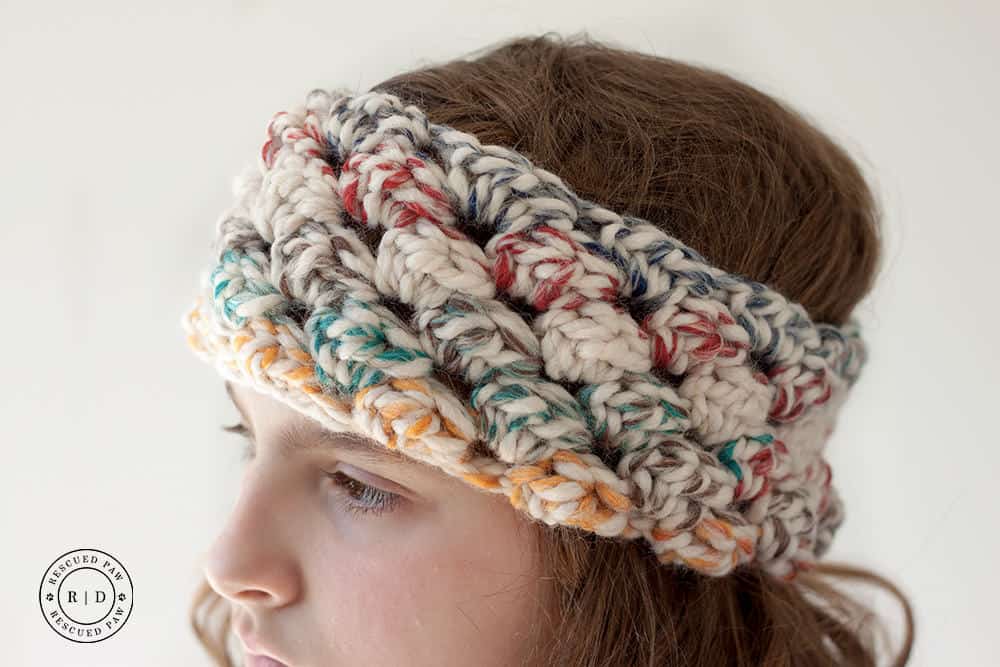 I love making headbands for the winter months, and Wool-Ease makes it super easy to whip up a few headbands in no time at all! One of my favorites is the puffed headband using my favorite colorway in Hudson Bay!
You can find the free headband pattern here.
Chunky Crochet Basket Pattern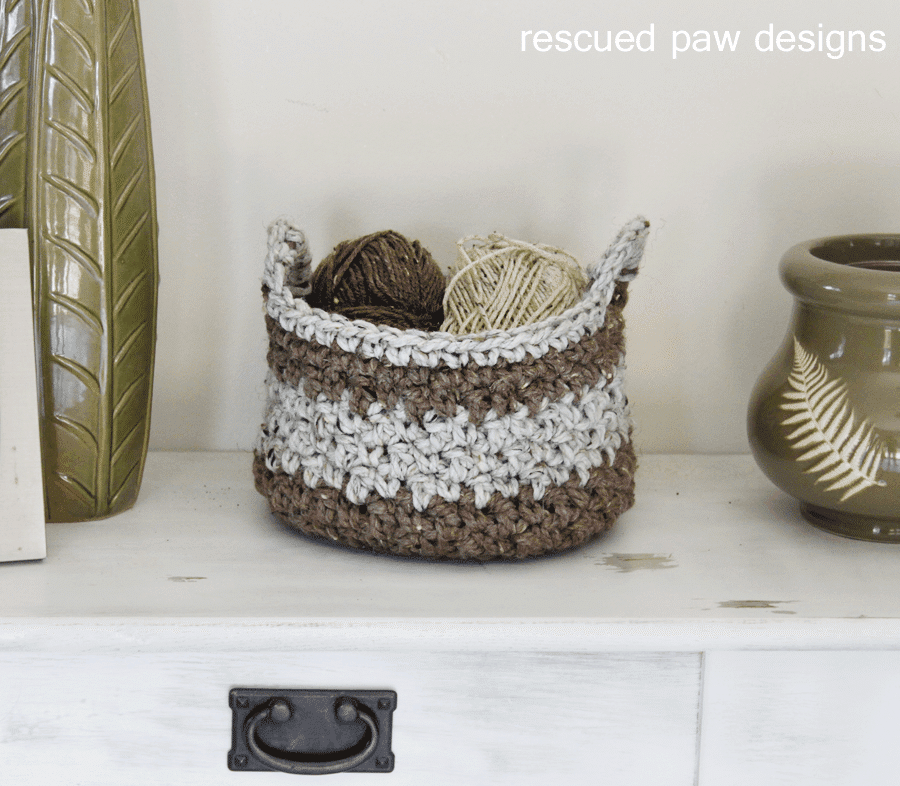 A few years ago I was running into storage problems with my ever-growing supply of yarn so I designed this simple chunky basket using WET&Q to solve it! I use these to store my yarn in my living room. When I am working on a project I have someplace quick to stash it until I can pick it up again.
Find the free pattern for this chunky crochet basket here.
Chunky Crochet Throw Blanket Pattern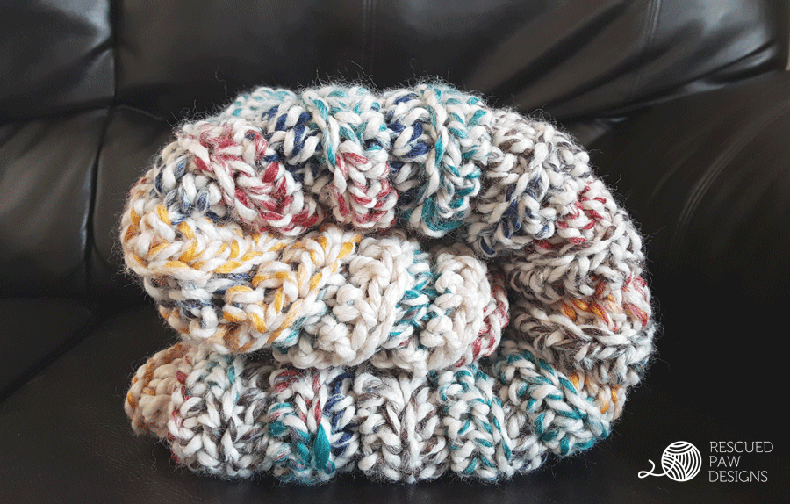 Last by not least is the Chunky Crochet Throw! This blanket design was a labor of love. The countless days spent figuring out the yardage and making sure each size was correct was worth it! Ready to make one?
If you want to make this blanket then you can grab the free pattern here.
Try This Wool-Ease Crochet Blanket Too!
I recently designed a double crochet chunky blanket made with just Wool-Ease yarn! It is great to crochet becuase it uses only one stitch which means you can have it done in no time at all!
Try the chunky yarn double crochet blanket today and let me know what you think!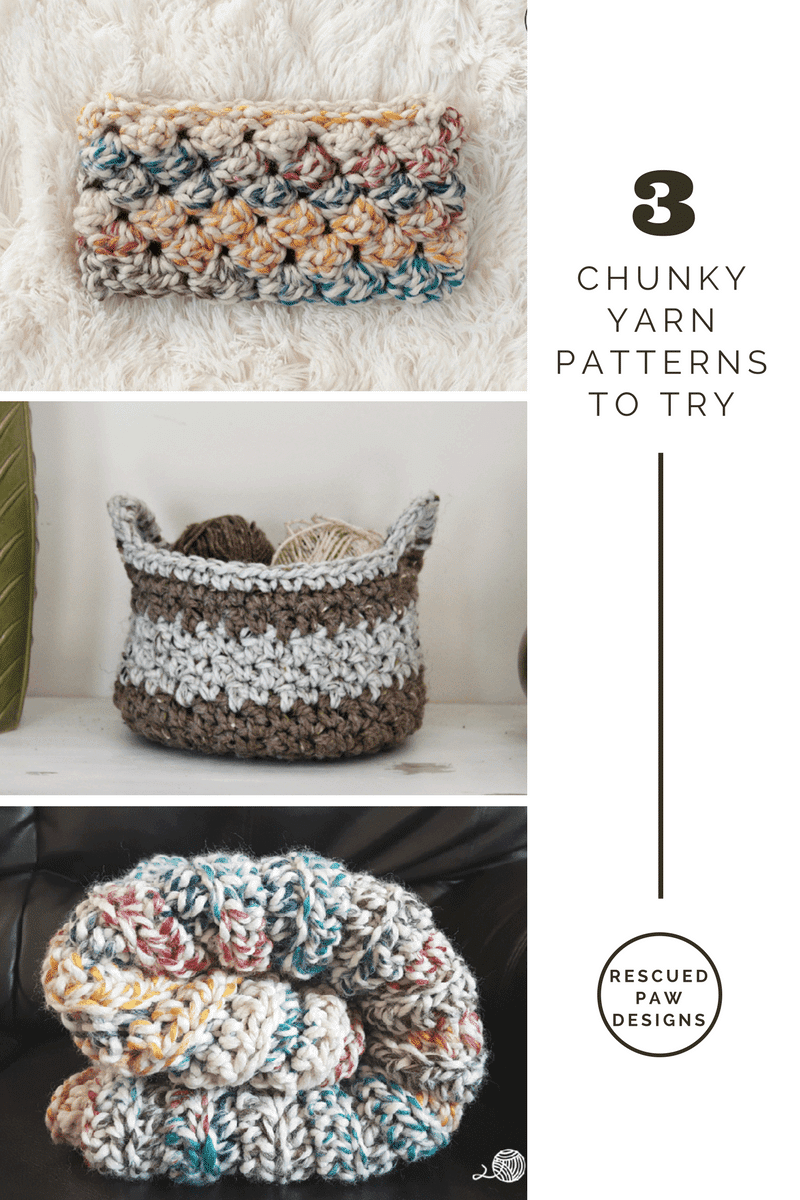 I Hope You Enjoyed This Fun List of Chunky Crochet Patterns!
I hope you enjoyed my round-up of Lion Brand Wool-Ease Thick and Quick Patterns and found some new projects to make to get ready for fall!
It really is my go-to yarn! It is widely available, beginner-friendly and comes in so many great colors! Have fun and remember #Wooliscoming! 🙂
Want to stay connected? Join me on Instagram @easycrochetcom or over on Pinterest @easycrochetcom.
You May Also Like..