Free Crochet Boot Cuffs Pattern & Tutorial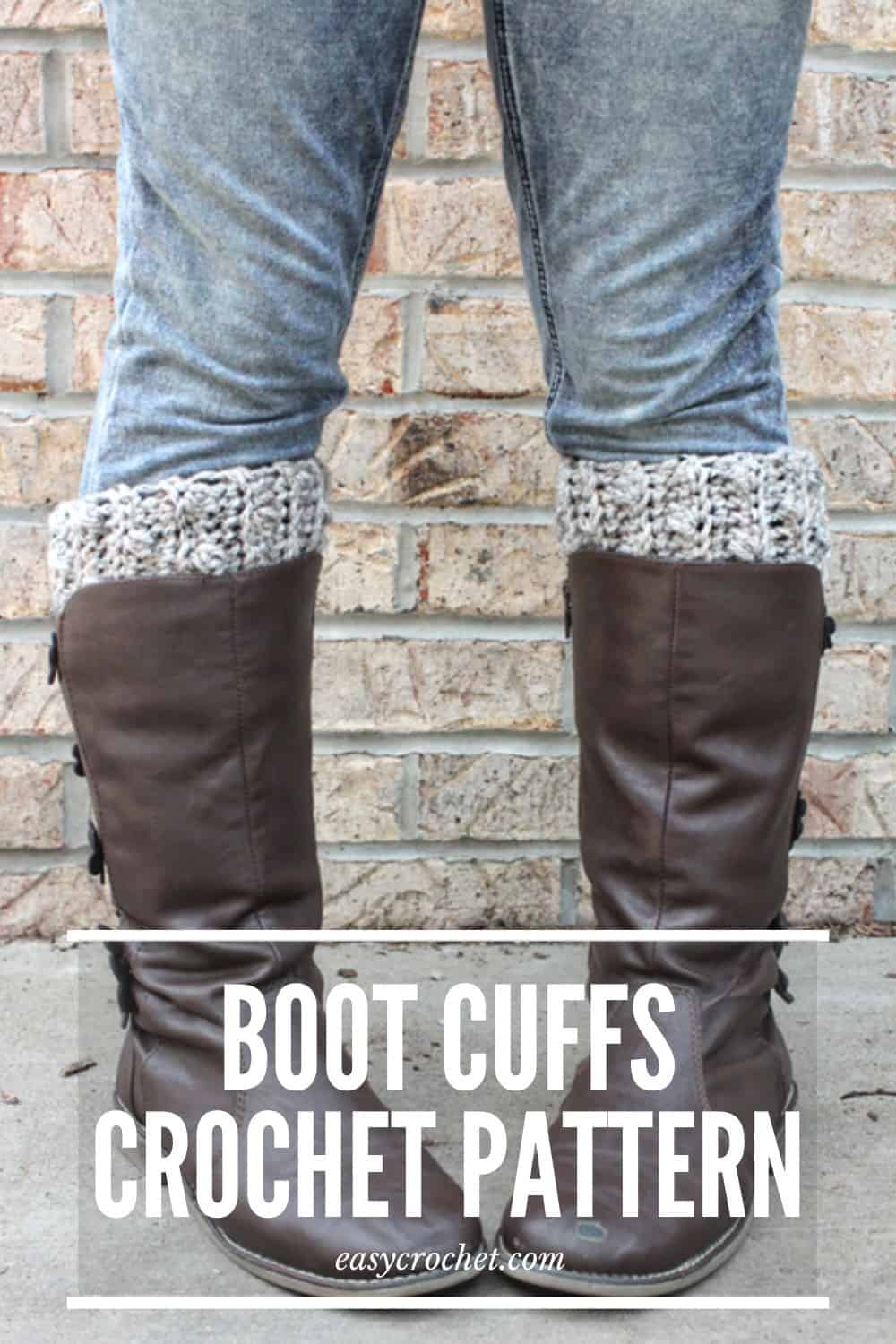 Are you looking for a quick and easy crocheted boot cuff pattern? If so, you'll love this easy boot cuff design I created!
I can promise you'll want to make a few pairs of these crochet boot cuffs since they are so EASY to work up! I love making leg warmers, so naturally a little boot cuff was the next step in designing.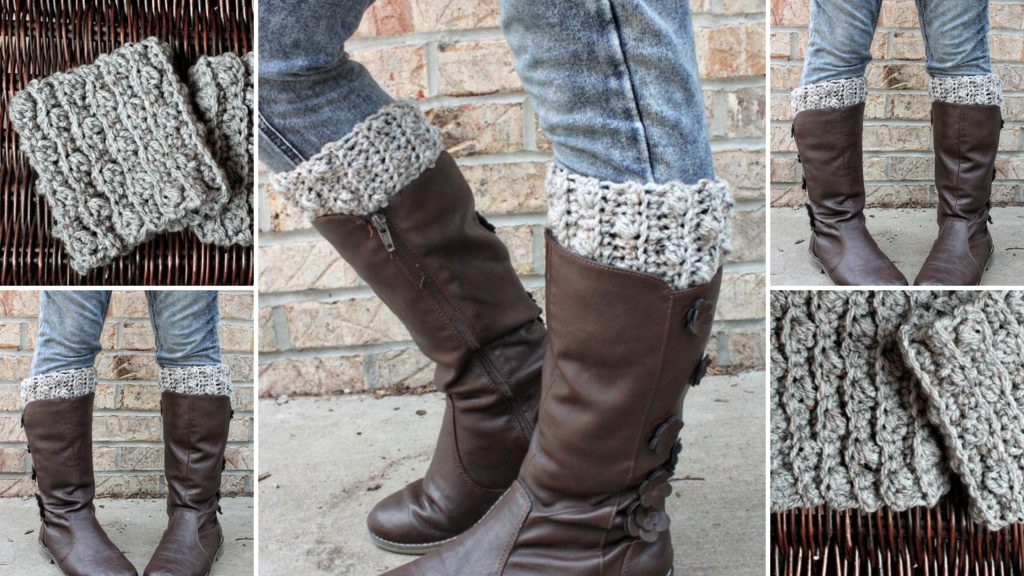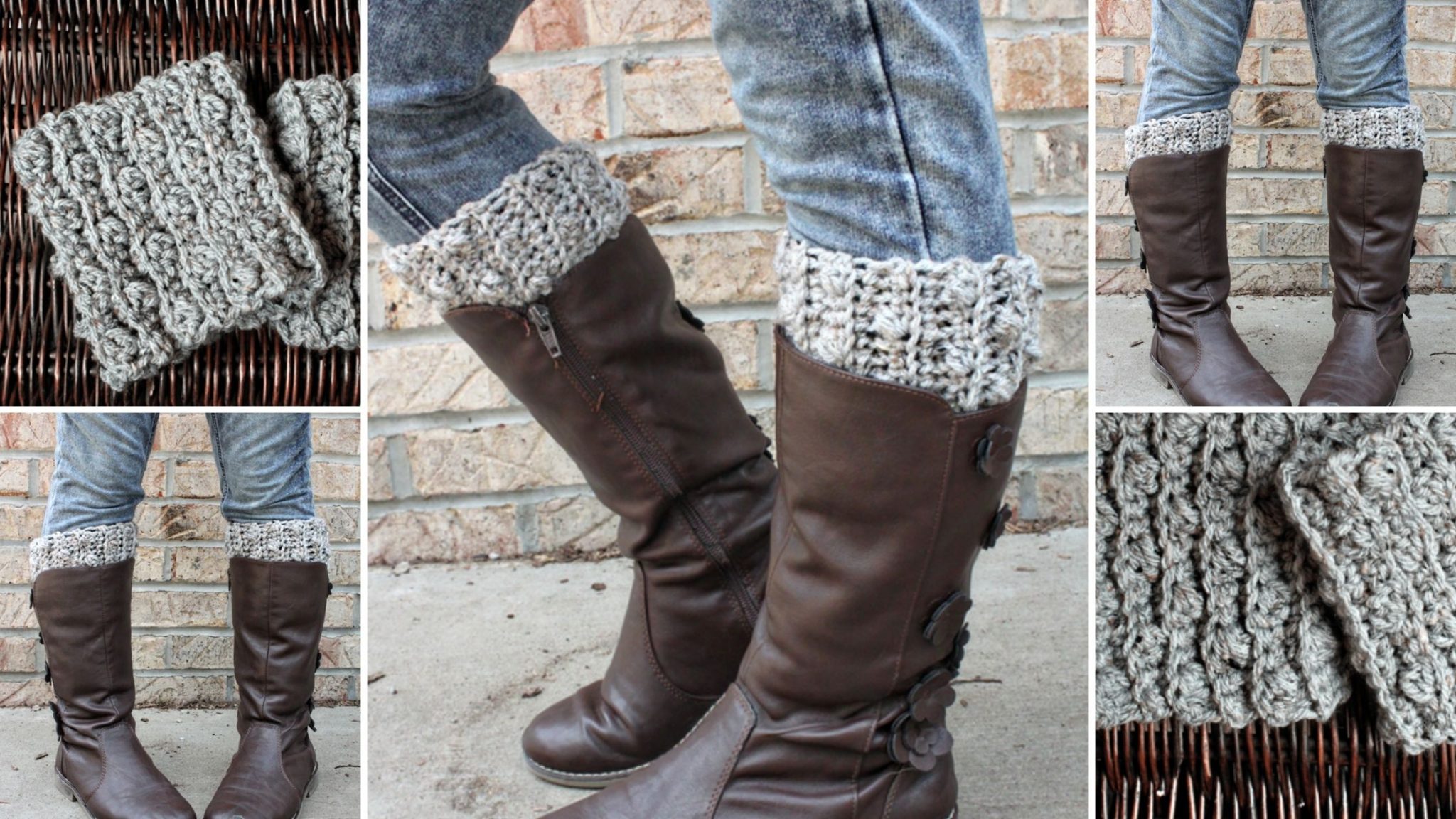 The best part is the beginner-friendly crochet stitches and the easy to find yarn. You can't go wrong trying this fun design out. Scroll on down to find the full free boot cuffs crochet pattern.
Happy Crocheting!
The Yarn for This Free Crochet Boot Cuff Pattern
As usual, I used Lion Brand Vanna's Choice for these boot cuffs since it's my favorite, very durable, cozy to wear and has so many great colors to pick from. It helps that it is 100% acyclic, so it's easily washable and dryable.
Another great thing about this pattern is that you will need less than a skein of yarn to finish a pair, and even have some leftover to make another if you'd like for a gift!
Check out a few of my favorite Vanna's Choice yarn colors below to make boot cuffs with.
The Crochet Stitches For Boot Cuffs
This free boot cuff pattern is a great project for beginners to try because of the basic stitches it uses. I'd say if you are a beginner who is looking for a project that is a bit more challenging, then this is the perfect project for you. You also will be able to learn how to crochet the puff stitch easily and then apply it to this simple pattern!
I used not only puff stitches but single crochet stitches too throughout the entire pattern to create the bumpy texture of the boot cuff. The stitches are also all worked in the back loop only (blo). This technique will help give these cuffs even more texture. Learn more about how to crochet in the back loop with our free tutorial.
The Stitches
Learn more about each of the crochet stitches use in this boot cuff pattern below with our stitch explanations.
Single Crochet (sc):
Insert the hook from front to back in the second chain(ch) from the hook or designated stitch (st)
Bring the yarn over (Yo) the hook and pull the yarn back through the ch or st from back to front (2 loops on hook).
Yo and pull through both loops on the hook.
Puff Stitch (puff)
Yo, *insert a hook into the designated stitch and pull up a loop, repeat from * into the same stitch 3 times for a total of 7 loops on the hook
Yo, pull through the 7 loops on the hook.
If you are ready to learn how to crochet a pair of boot cuffs for beginners, then read on down to find the full free crochet pattern.
Ready to Learn How to Crochet Leg Warmers / Boot Cuffs?
If you think you are ready to get started, then read on down to find the FREE crochet pattern!
Happy Boot Cuff Making!
Crochet Leg Warmers Free Pattern
Skill Level: Easy
Materials
Less than 50 yards (46 m) of any medium weight/worsted #4 yarn. I used Lion Brand Vanna's Choice in Oatmeal, Grey Marble or Barley.
Scissors
Tape Measure
Yarn Needle

Crochet Stitches
sc = single crochet
ch = chain
blo = back loop only
st(s) = stitch(es)
rep = repeat
Notes
One size fits most. It is approximately a 14-inch (35mm) circumference when stretched over a calf.
Work entire project in the back loops only (blo)
Written in standard US terms
Gauge
How to Crochet Boot Cuffs Tutorial
REMEMBER, THE ENTIRE PATTERN IS WORKED IN THE BACK LOOPS
Make this pattern times 2 for a pair of crocheted boot cuffs.
Row 1: Ch 16, sc in the second ch from the hook and into each remaining st across until you reach the end of row, turn. (15)
Row 2: Ch 1, starting in the 2nd ch from hook *work 1 sc in the next 3 sts. In the next st make a puff. Rep from * a total of 3 times, turn.
Row 3: Ch 1, sc in the first st, then again in every st across until you reach the end of the row.
Row 4: Ch 1, in the second st from hook work 1 sc, in next st make a puff, *1 sc in next 3 sts, in next st make a puff. Rep from * for a total of 4 puff sts ending with 1 sc in the last st turn.
Row 5: Repeat Row 3
Row 6: Repeat Row 2
Row 7: Repeat Row 3
Row 8: Repeat Row 4
Row 9-29: Repeat Rows 5-8 For a total of 29 Rows.
Finishing
Join together the two short ends with slip stitches. Weave in loose ends with a yarn needle.
Stay Connected With Easy Crochet
I hope you enjoyed this crochet boot topper pattern and if you need any clarification, connecting with me in the Easy Crochet Facebook group! Everyone there is nice & supportive, so don't be shy!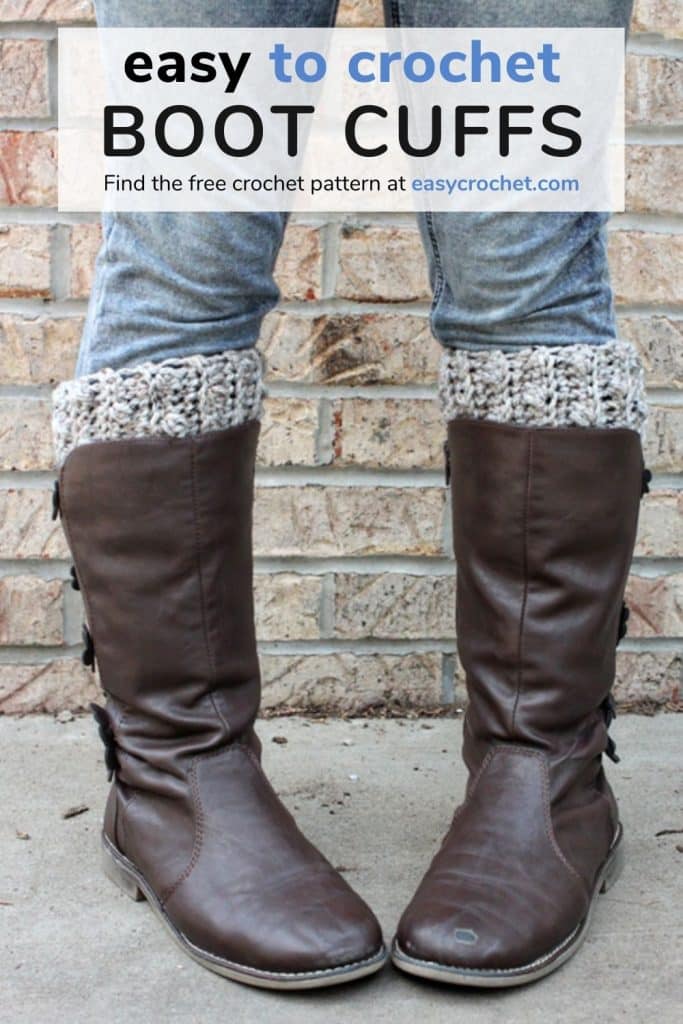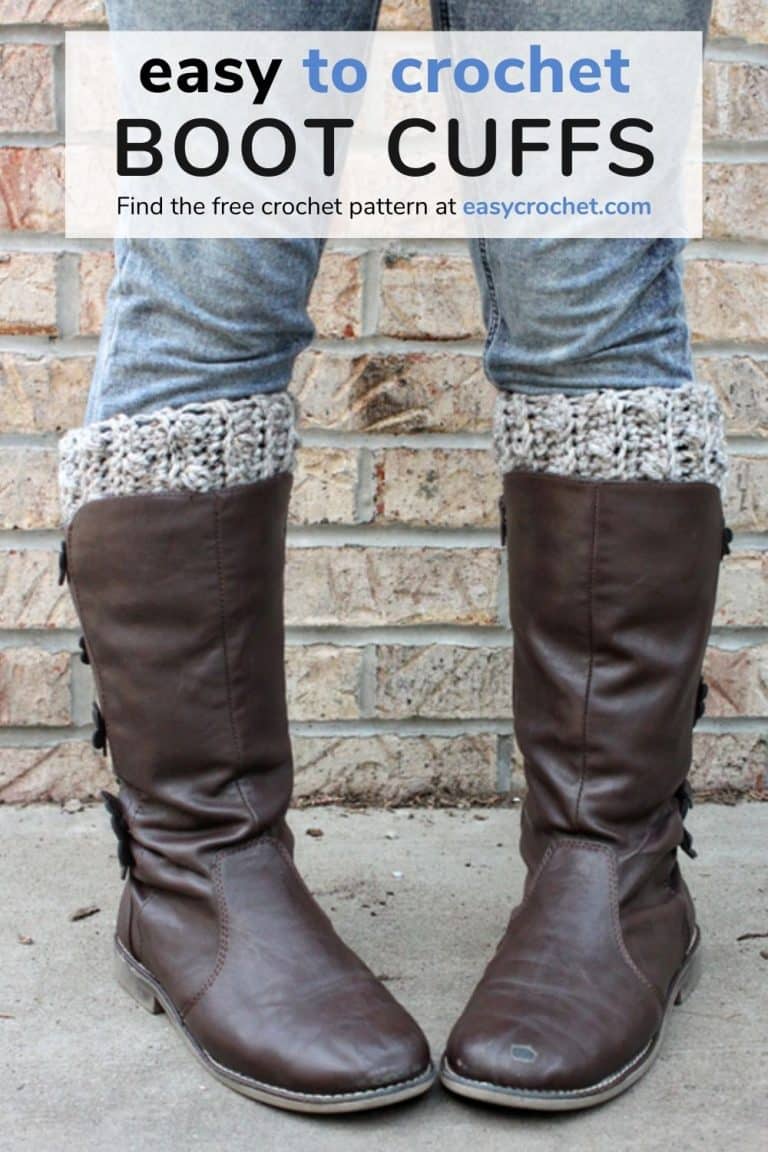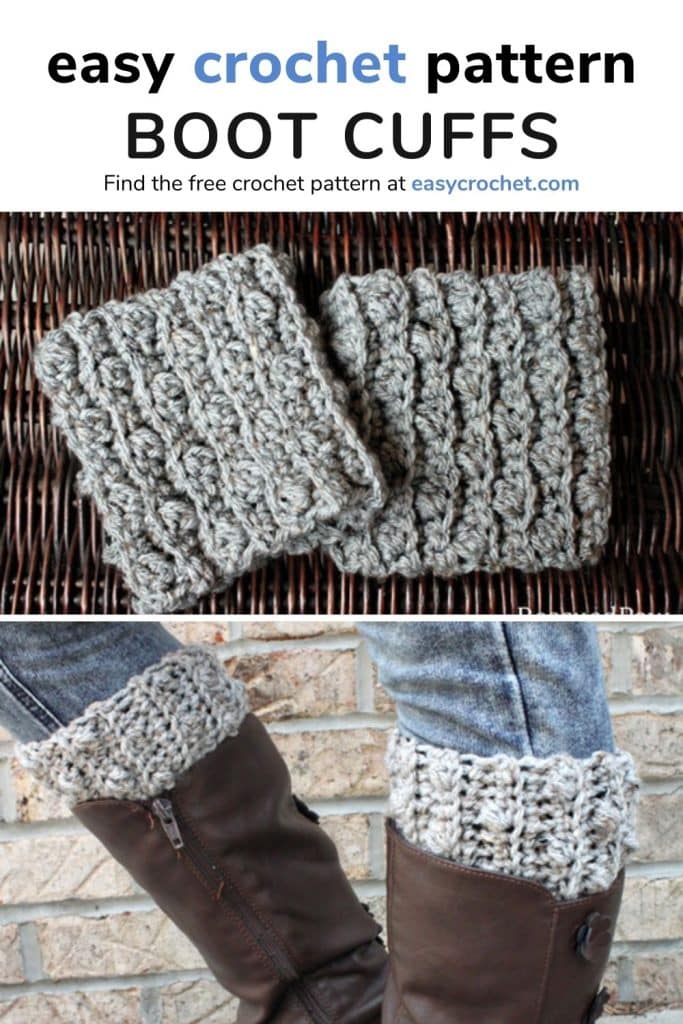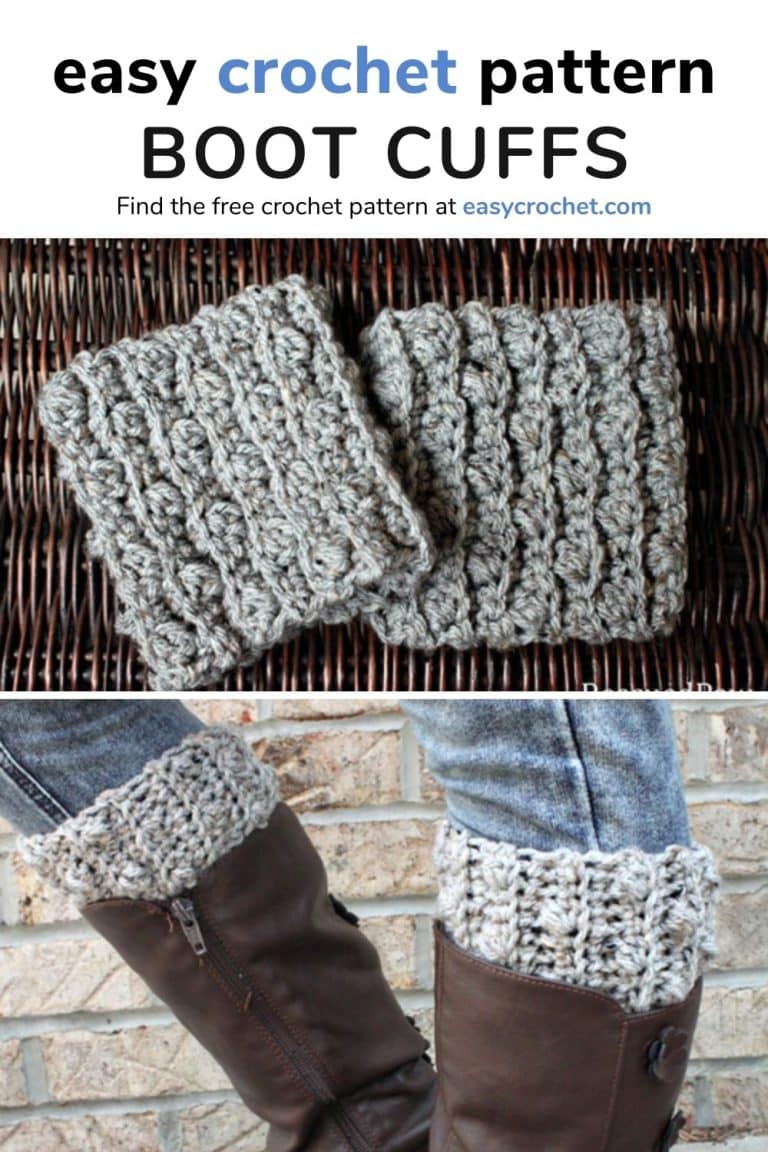 More Free Crochet Patterns to Make