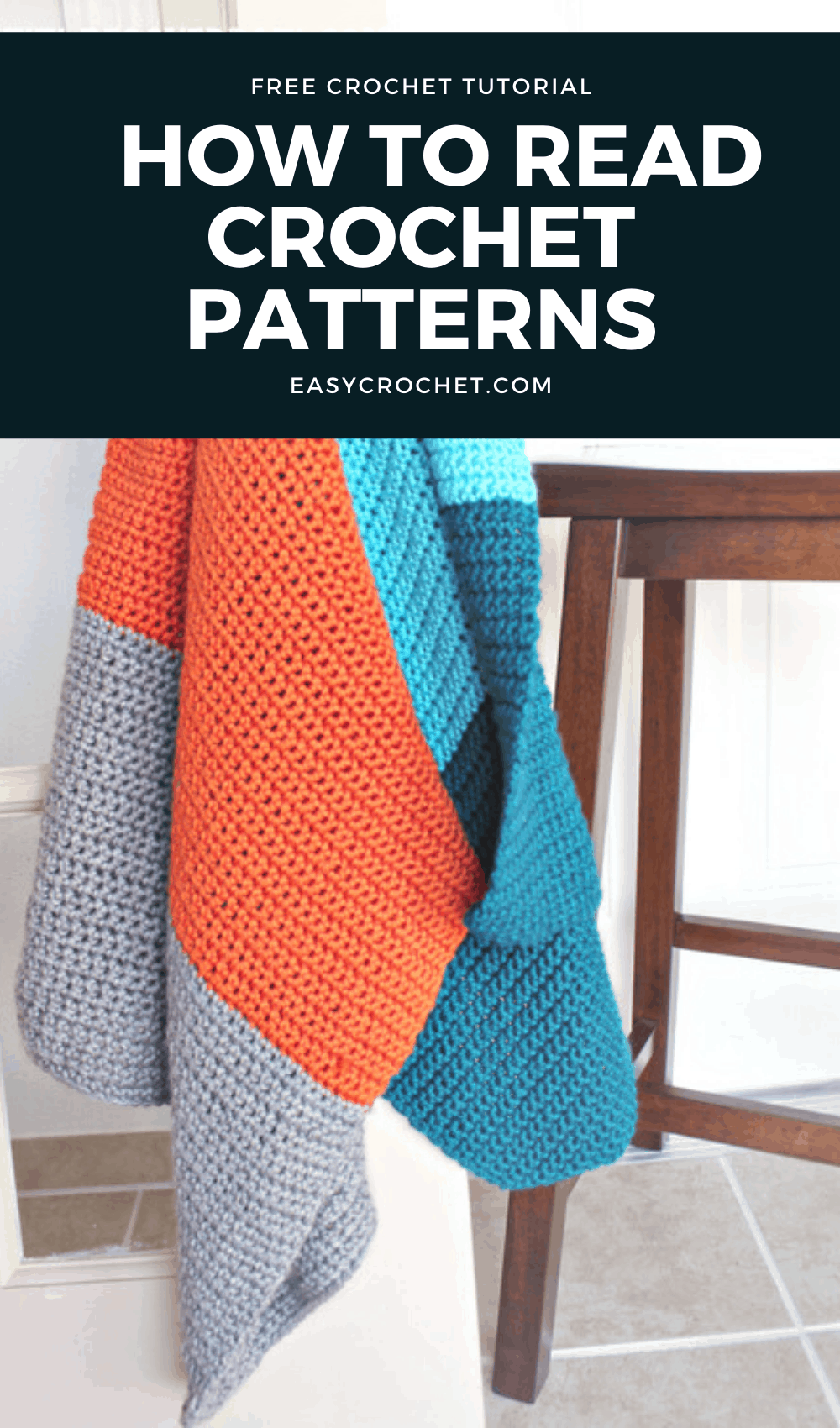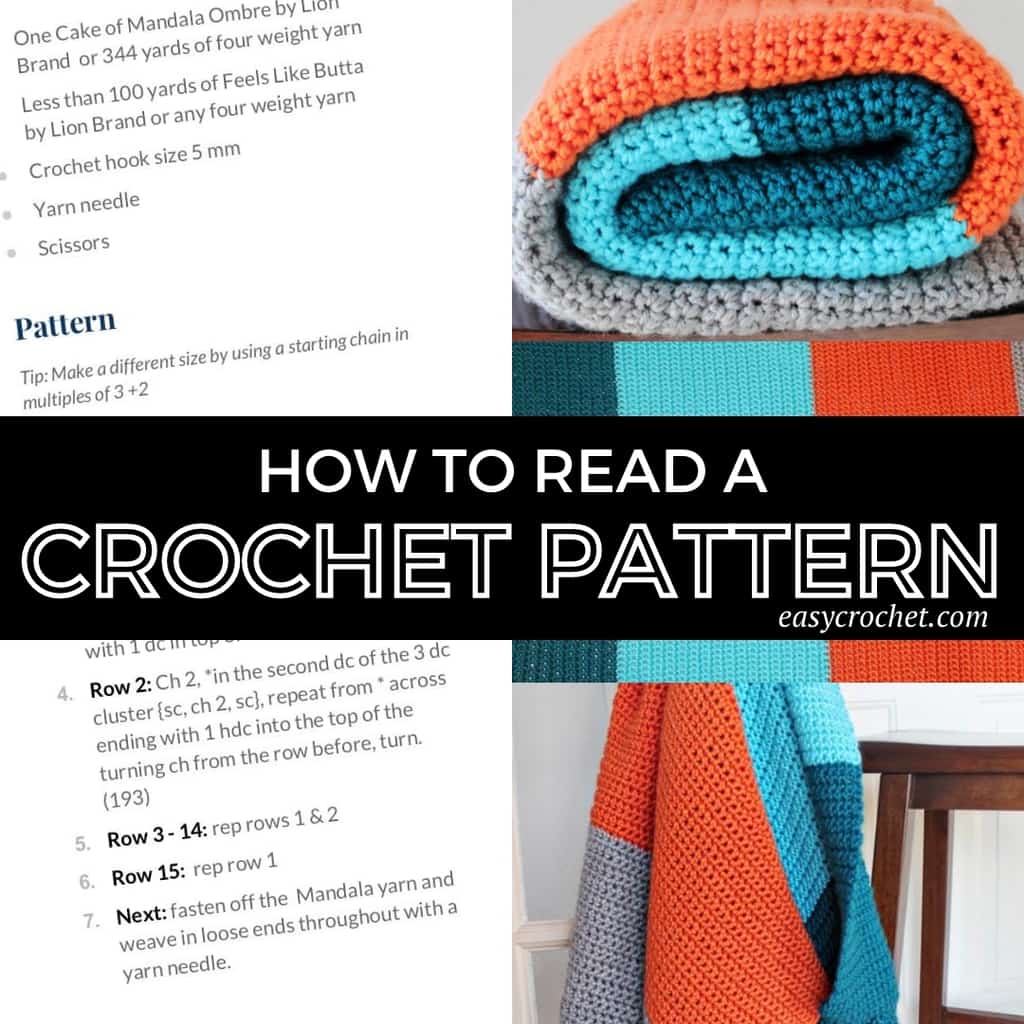 How to Read Crochet Patterns
If you are a beginner crocheter learning how to read a crochet pattern it can be quite overwhelming. There are many abbreviations when reading patterns such as sc, dc, and hdc (those are crochet stitch abbreviations) that sometimes crochet patterns can almost look like they are in a different language.
After going through this how to read crochet patterns post you will be reading crochet patterns quite easily! First, we will go over some basic crochet stitch abbreviations and secondly go over an example of a simple crochet pattern that is broken down with each step explained. As a result, you will be able to practice your newly learned skills of reading a crochet pattern. You can do this! Promise.
Basic Crochet Stitch Abbreviations
Below in the post you will see a basic list of crochet stitches for beginners and also abbreviations that you will more than likely come across in crochet patterns when you are first starting to crochet. However, if you prefer you can learn about stitch abbreviations in crochet plus even more advanced abbreviations that you may see in patterns.
ch = chain
dc = double crochet
hdc = half double crochet
sl st = slip stitch
st(s) = stitch(es)
sc = single crochet
tr = triple crochet (treble crochet)
Now that you have looked over the list above let's learn how to read a crochet pattern with these stitch abbreviations. We are going to use an excerpt from the Color Blocked Blanket Pattern here on Easy Crochet for an example.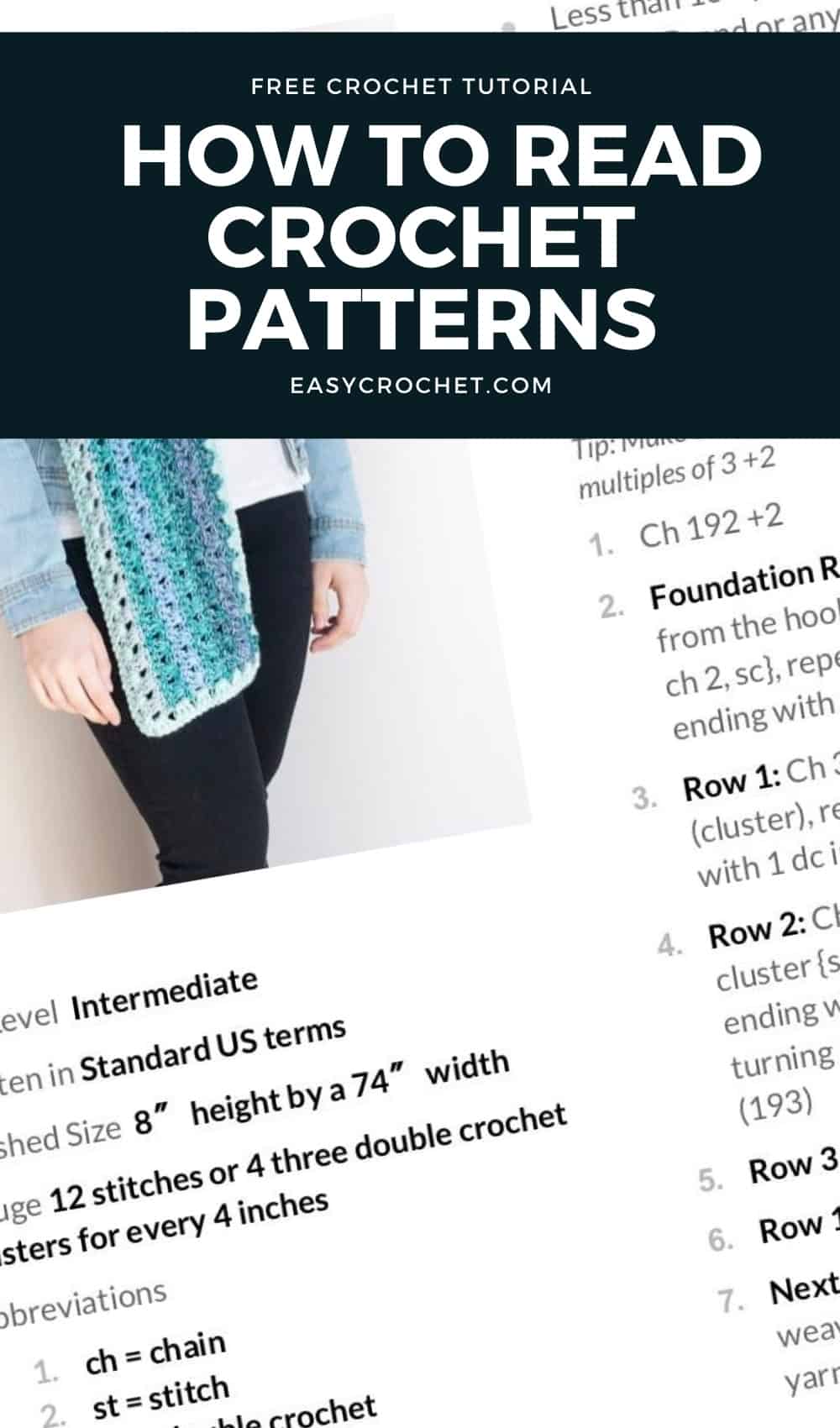 Reading a Crochet Pattern
Pattern: Color Blocked Blanket
Foundation Row: ch 81
Row 1: sc in the second ch from the hook and in each ch across, turn. (80)
Row 2: ch 1, sc in each st across, turn. (80)
Foundation Row Broken Down: Let's start by looking at the first part of the pattern (the foundation row) where it says ch 81. What that means is that you will make 81 chains with your crochet hook to start. Now let's move on to the next part of the pattern: Row 1.
Row 1 Broken Down: The pattern starts with a sc in the second ch from the hook. This means that you will single crochet starting in the second chain from the hook. Count down one chain and single crochet in to that stitch. Next you will continue single crocheting into each chain across for a total of 80 sc. To start the next row you will turn your work (or flip it over to start working on the next row) Let's move on to the next part of the pattern: Row 2.
Row 2 Broken Down: Ch 1 (chain 1) and then work into the last single crochet from the row before (always can be referred to as a stitch) and into each stitch across.
That's it! If you'd like to continue to reading the crochet pattern for the Easy Colorblocked Blanket Pattern you can do that here on the blog.
I hope this post helped break down and explain how to read a crochet pattern. If you have any questions about a pattern please feel free to join the Easy Crochet Facebook group. We are nice and love to answer questions and offer words of encouragement.
More Beginner Crochet Tutorials and Patterns