Free Summer Crochet Patterns
Are you looking to make some crochet pieces for the Summer? If so, I've rounded up some of the best crochet pieces for the warmer weather. You'll find a large variety of patterns such as market totes, lightweight crochet tops, crochet sun hats and more.
Keep on reading to find a list of must make Summer crochet projects for the warmer months ahead.
Happy Summer Crocheting!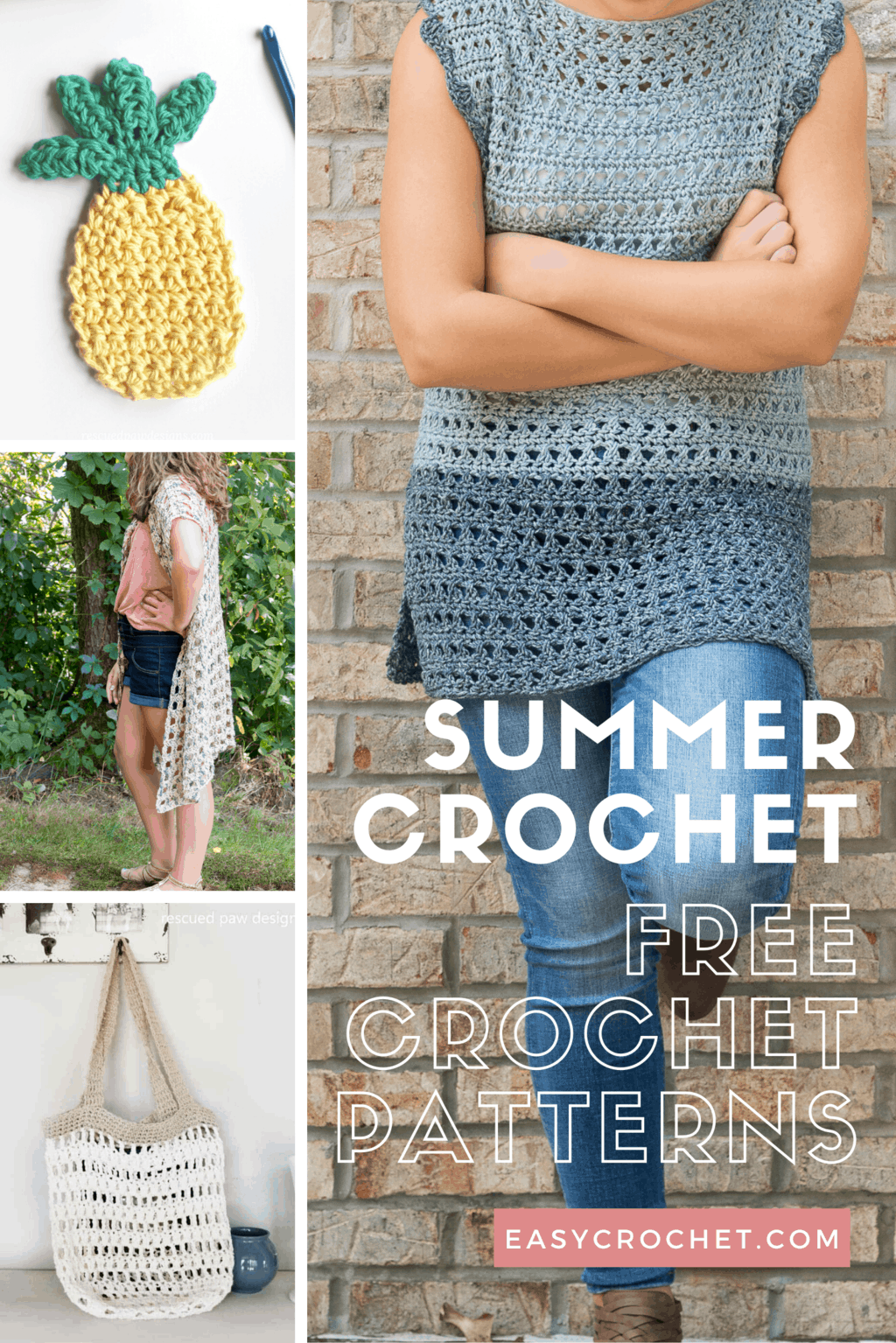 Summer Crochet Patterns
When I think of Summer I can imagine light, breezy days, a warm sun, a good book and some yarn (of course) in my hands. I love to make all types of yarn projects throughout the year, but occasionally, when the weather turns a little warm, it is good to bring out the cotton yarn!
The crochet patterns that are great for Summer are ones that use a lightweight yarn (like the cotton I mentioned above) and somewhat quick ones! I love using cotton blends too since they are still a pretty light & airy fiber.
If you'd like some suggestions on which yarns to use, I will list out a few of my favorites below.
The Best Summer Yarns
With so many yarns to choose from, I thought I'd show you a few of my favorites yarns for summer! Enjoy! First, I love Comfy Cotton Blends by Lion Brand because of the color palettes it comes in. Another favorite of mine is Lily Sugar N' Cream yarn from Yarnspirations because it holds up extremely well to wear and tear.
Lastly, my newest love is 24/7 cotton from Lion Brand, which is a mercerized yarn that has some pretty impressive sheen to it. Be sure to take a look at the fibers below and let me know what you think.
The Perfect Summer Yarns:
24/7 Cotton by Lion Brand
Comfy Cotton Blend by Lion Brand
Truboo Yarn by Lion Brand

Ready to Get Started?
Grab your hook, yarn, and let's get going! Read on down to find Summer crochet patterns that are all perfect to work on and use during the warmer months!
Happy Summer Crocheting!
The Patterns That Are Perfect for Summer!
This crocheted kimono is a pretty simple design that uses two rectangle panels and open stitches to create an airy cover-up that is perfect for Summer. Use it has a swimsuit cover up or as a long lightweight sweater for the beach.
The cotton blend lightweight three yarn makes it soft to wear and gives it a beautiful drape!
Take a look at the Mara Kimono to make one today!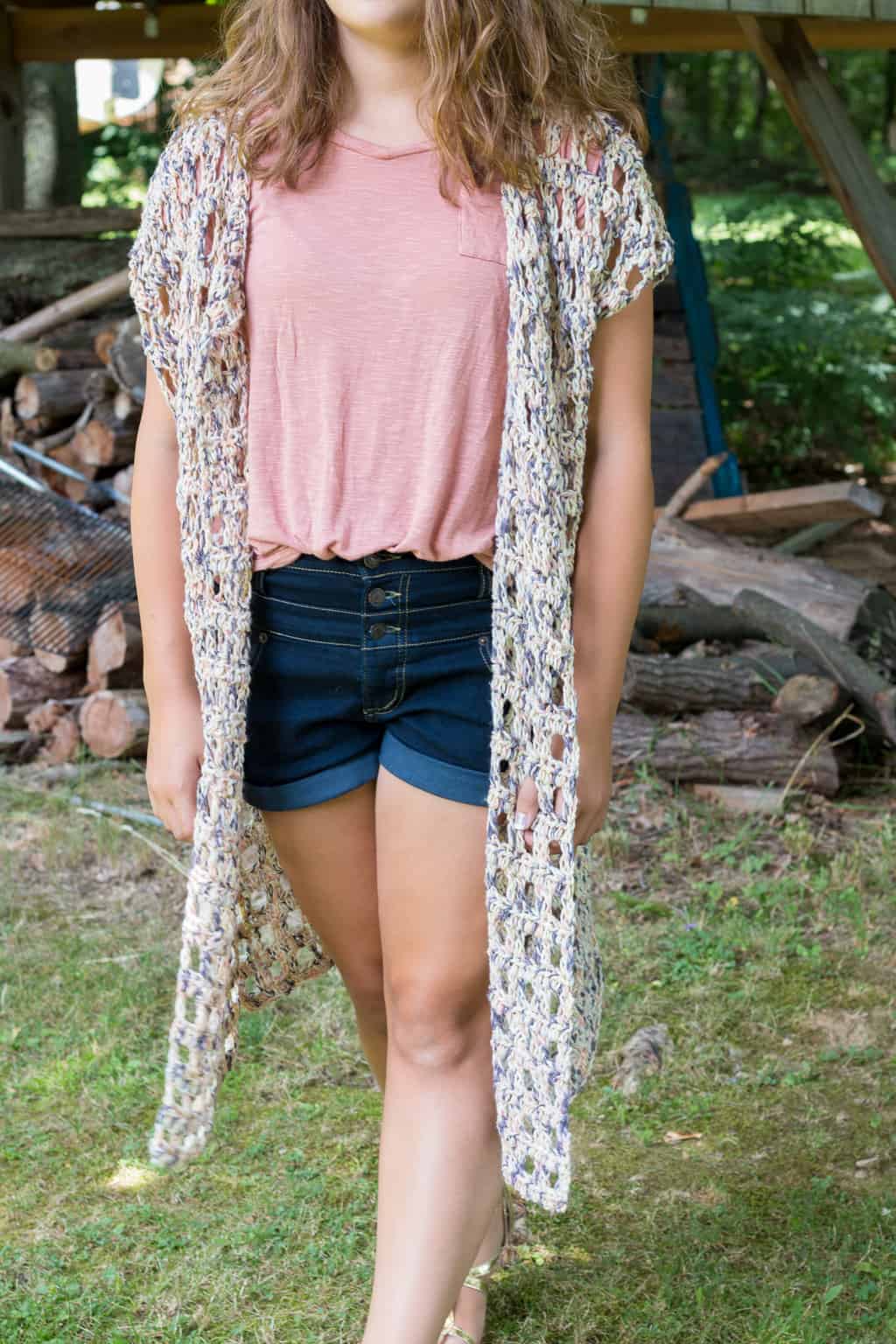 There is something just so fun about crocheting food! This little pineapple is no exception. The pattern only takes a small amount of cotton yarn to make, which means it's a fast project! Once you finish, consider sewing the appliqué onto a canvas tote to give an added Summer touch to it!
Make this simple crocheted pineapple today!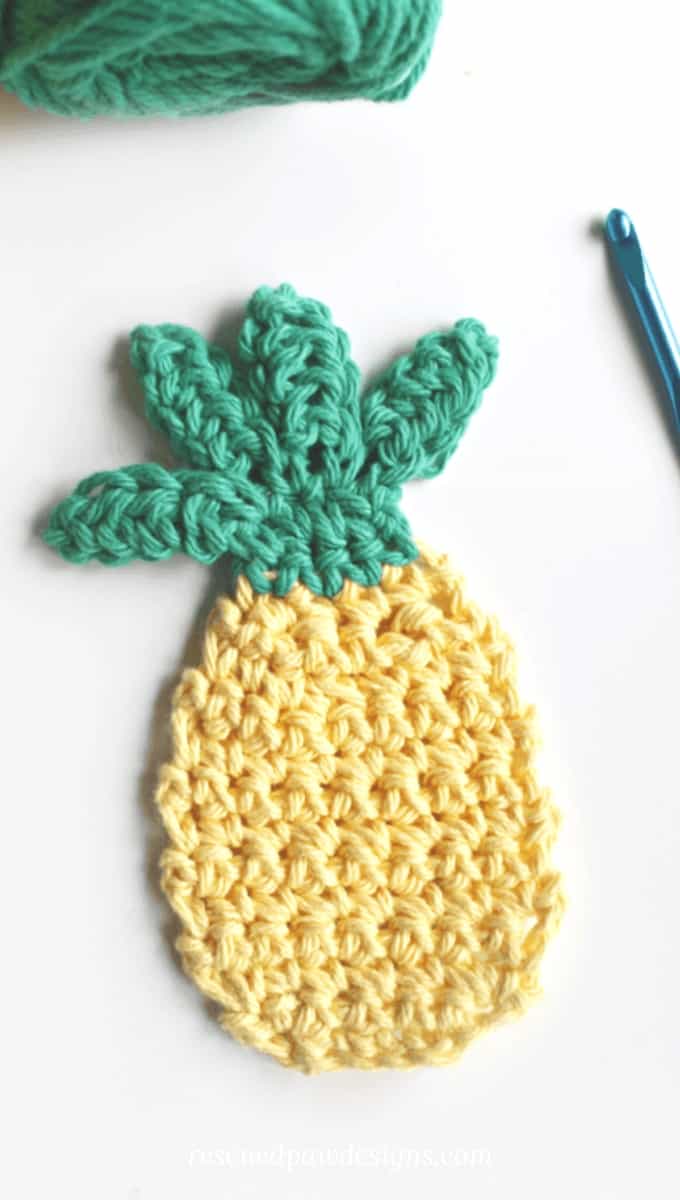 Market tote bags are probably the essential crochet pattern for the Summer! They have so many uses, like for the beach, library books, and farmer's market shopping! I have the perfect one for you that is easy to make and will become your go-to Summer piece.
Make this easy crochet market tote today!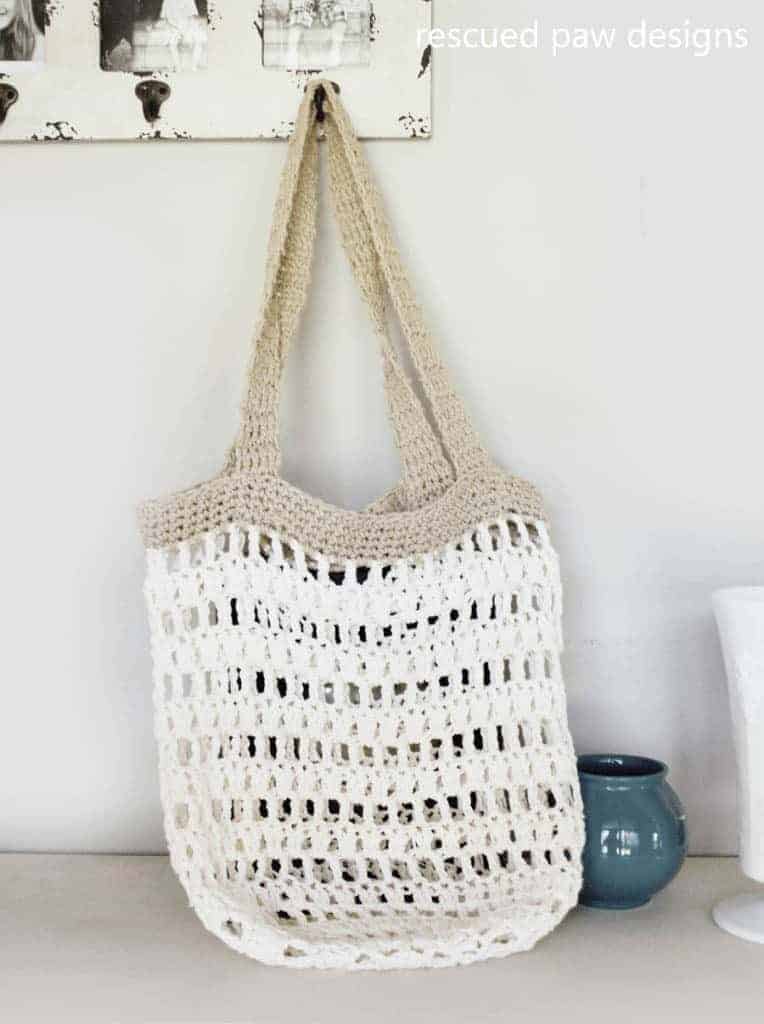 With the warm weather comes fresh flowers and plants. Decorate your indoor pots with yarn to make them your own! Plus, it is an easy way to take those dollar store pots and make them "fancy." All you need is some T-shirt yarn or some Home Dec yarn (I used Bernat) to make one!
Make a fun crocheted plant holder today!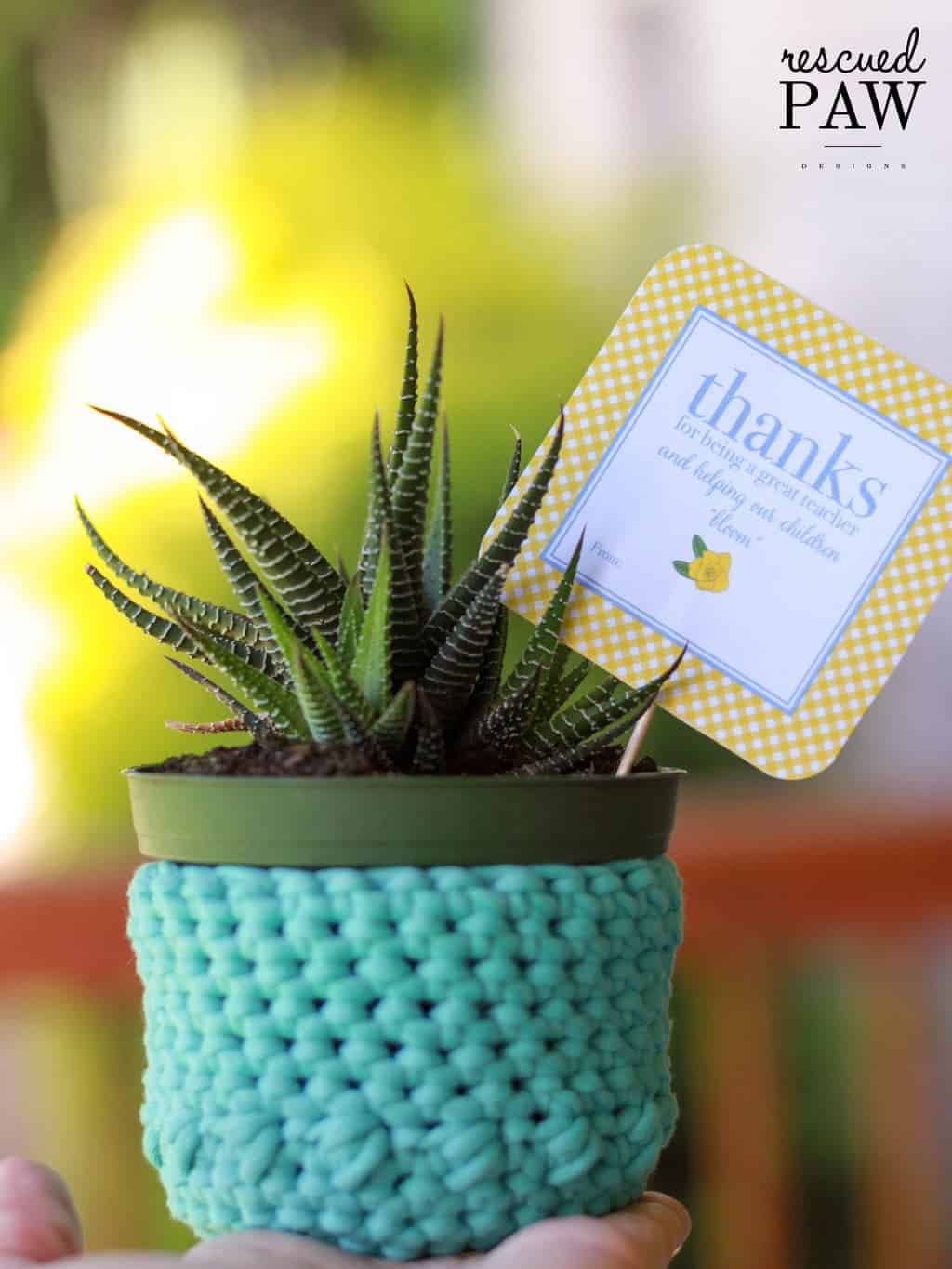 This crochet top is perfect, not only for Summer, but for Fall too as a layering piece! You'll love how easy it is to work up and the simple crochet stitches it uses! Make this one in 6 different sizes from S to 3XL!
Make a Crochet Top today for Summer!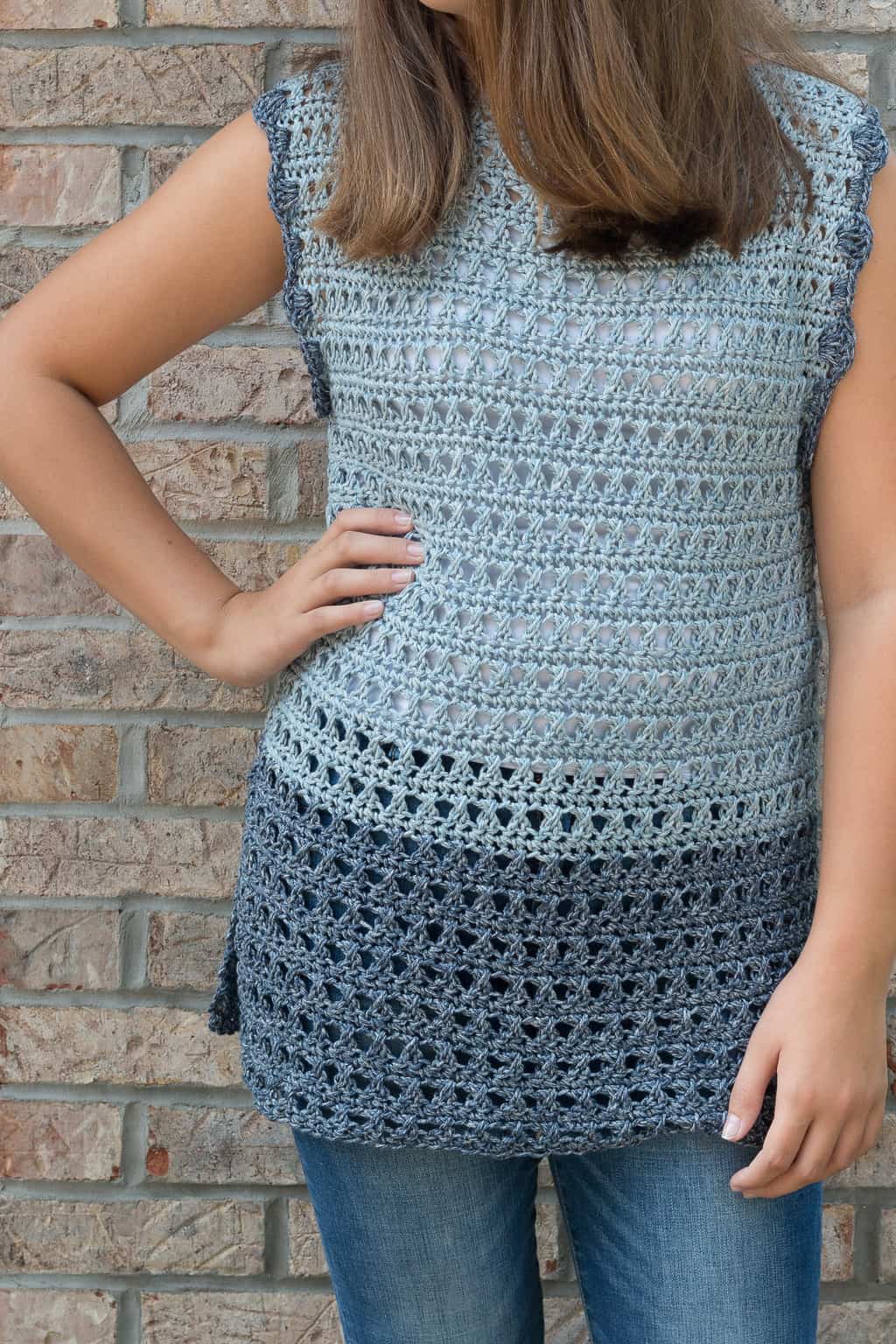 Crochet dishcloths are one of the best crochet projects for warm weather because they use cotton yarn and work up fast! You'll love this basic stitch design (single and triple crochets!) and the way the pattern gives the dishcloth texture!
Get the free dishcloth pattern today!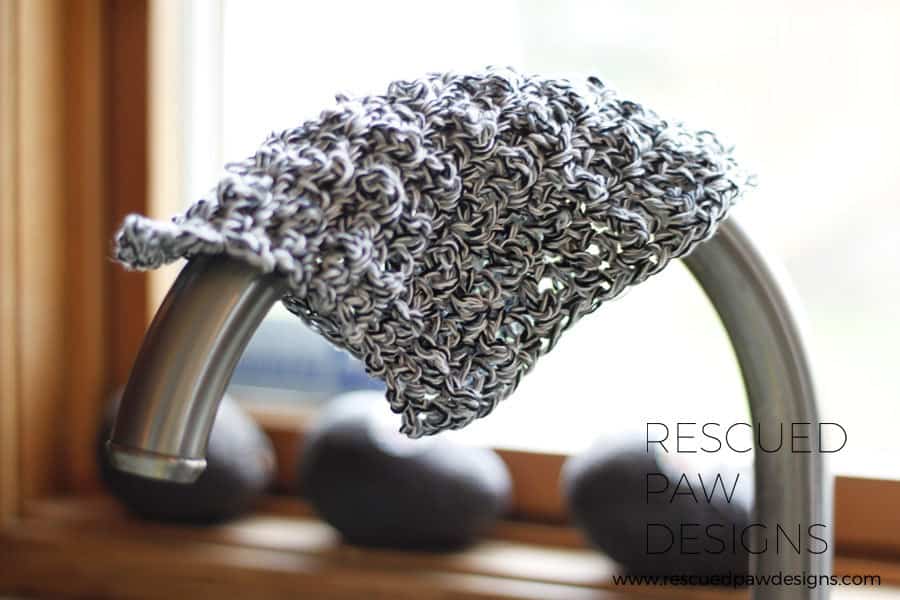 Crocheting a doily for your house is one of the best ways to decorate your home with handmade creations. This particular doily uses cotton yarn and is great to work on during warm weather.
Get the free pattern for a crochet doily today!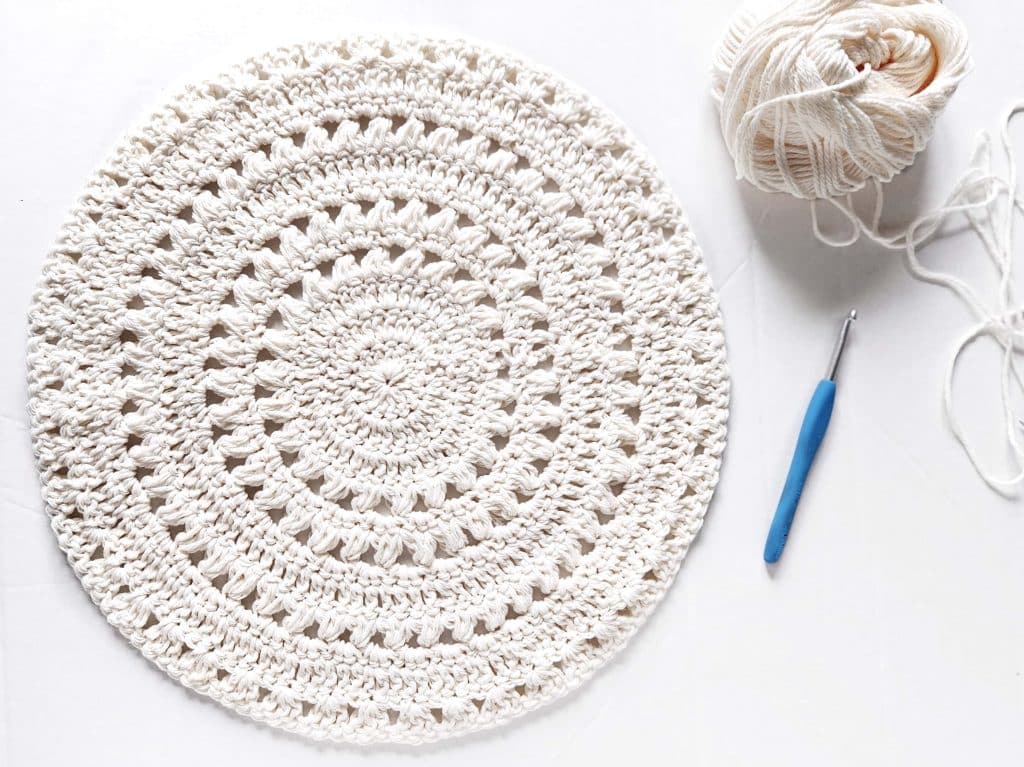 Summer calls for fun pineapple themed items around the house. I have seen so many pineapples in the stores recently from bags, cups to clothing that it is definitely on trend to crochet one too! Make this pattern with scrubby yarn to add a little Summer to your kitchen!
Get the free scrubby pineapple pattern today!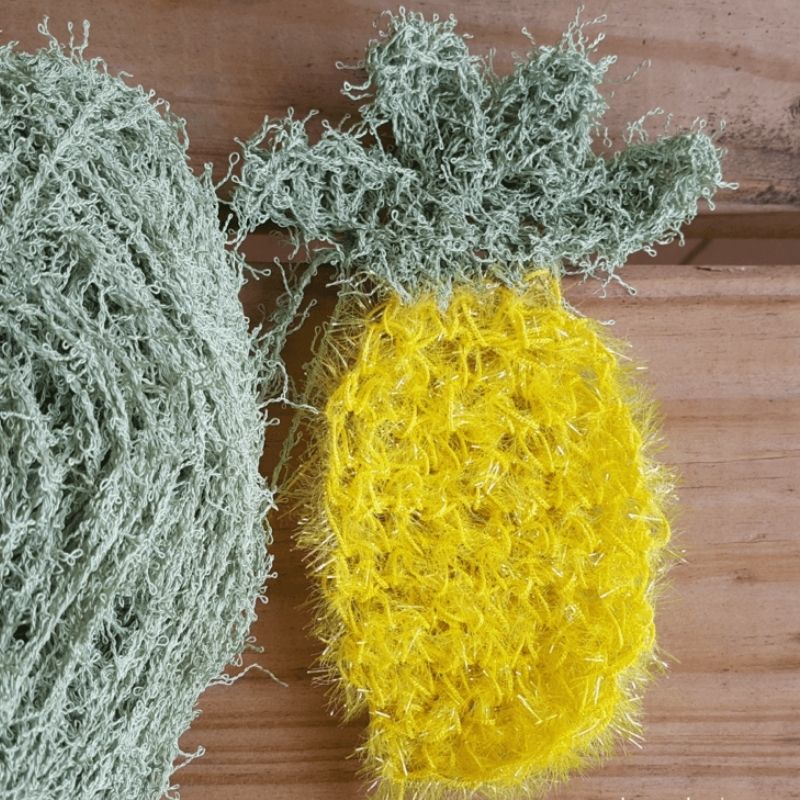 I hope you enjoyed this list of free Summer crochet patterns to make! If you do decide to make one, please share it in the Easy Crochet Facebook group!
#9 Crochet Sun Hat for Summer
A crocheted sun hat is perfect for keeping you cool and protected from the sun. This hat is made with rafia yarn, which is easy to clean and will keep you from getting overheated.
Get the pattern for the easy crochet sun hat shown below.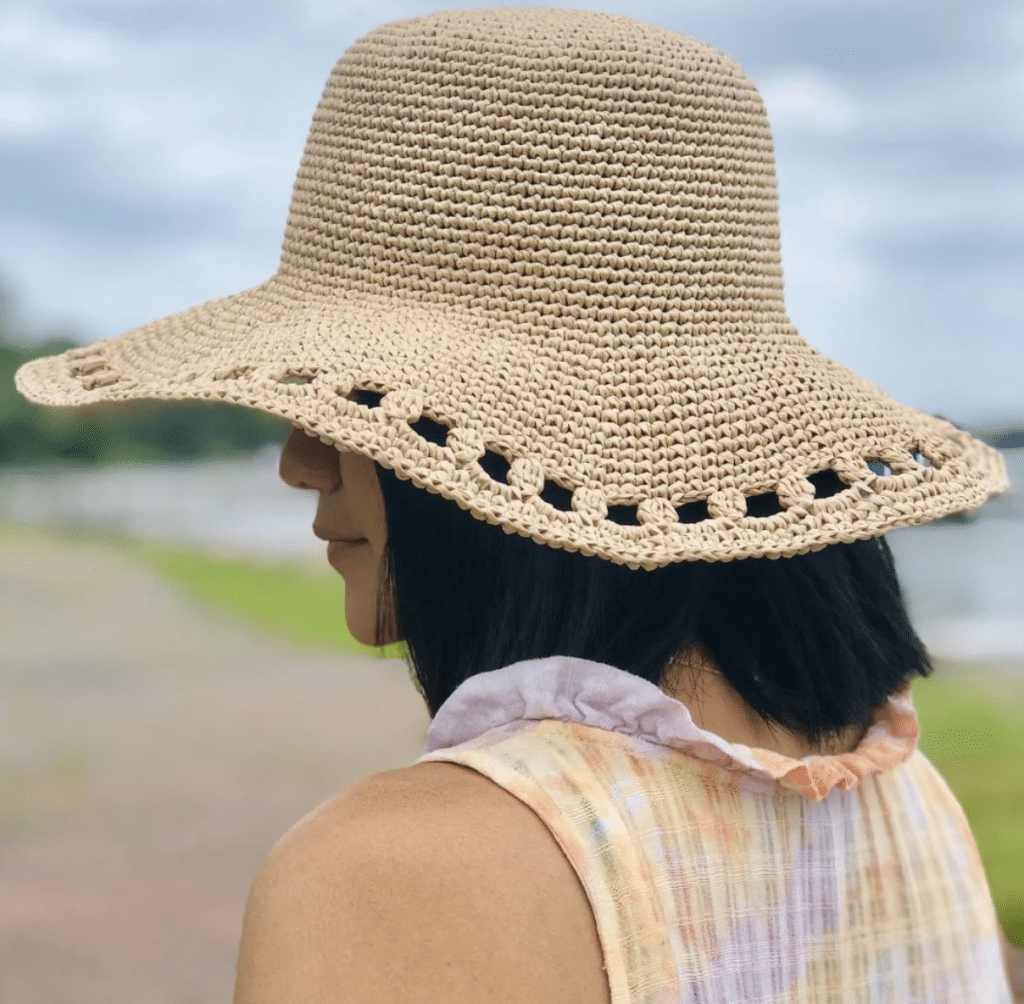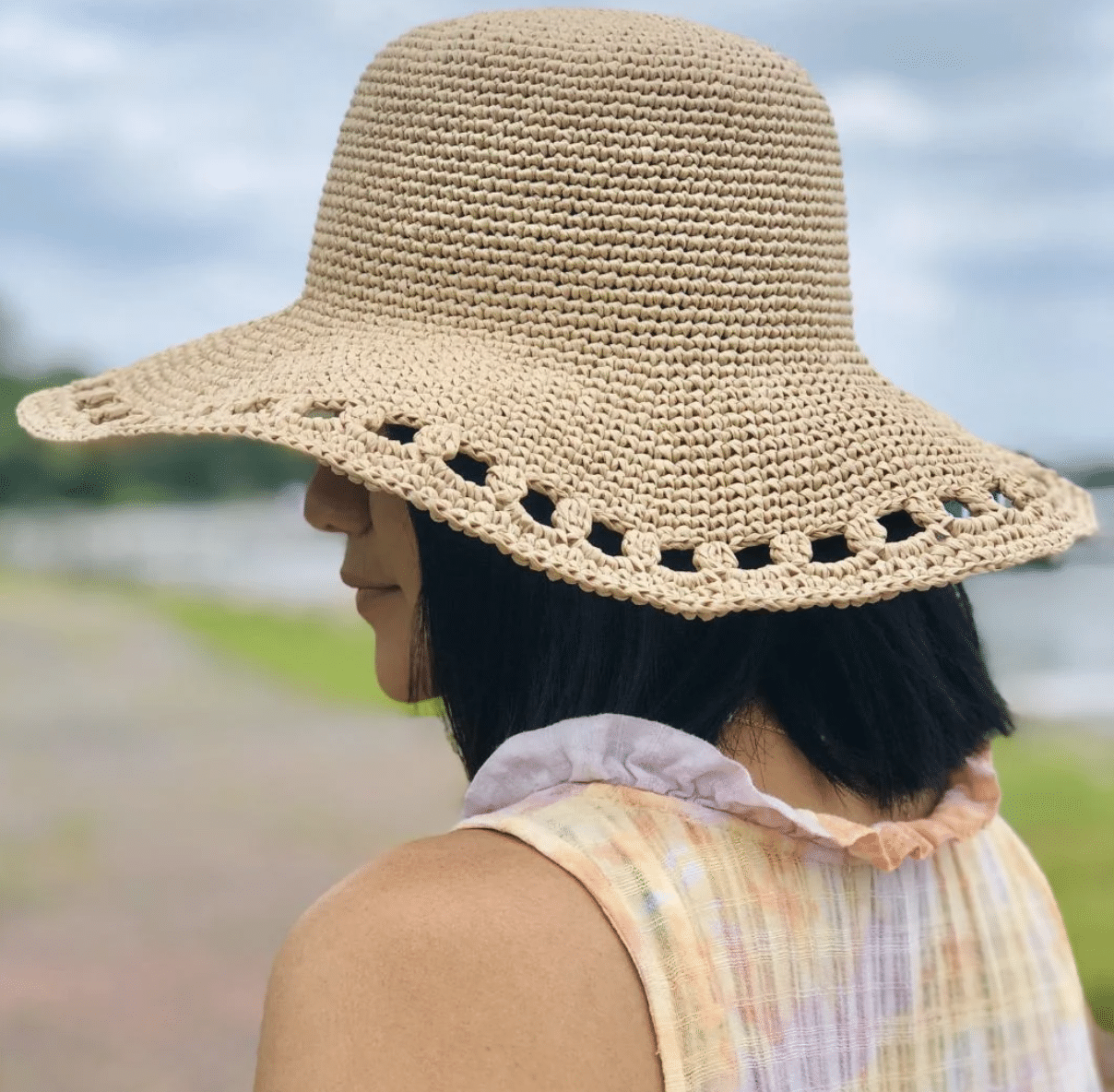 We are nice! I promise!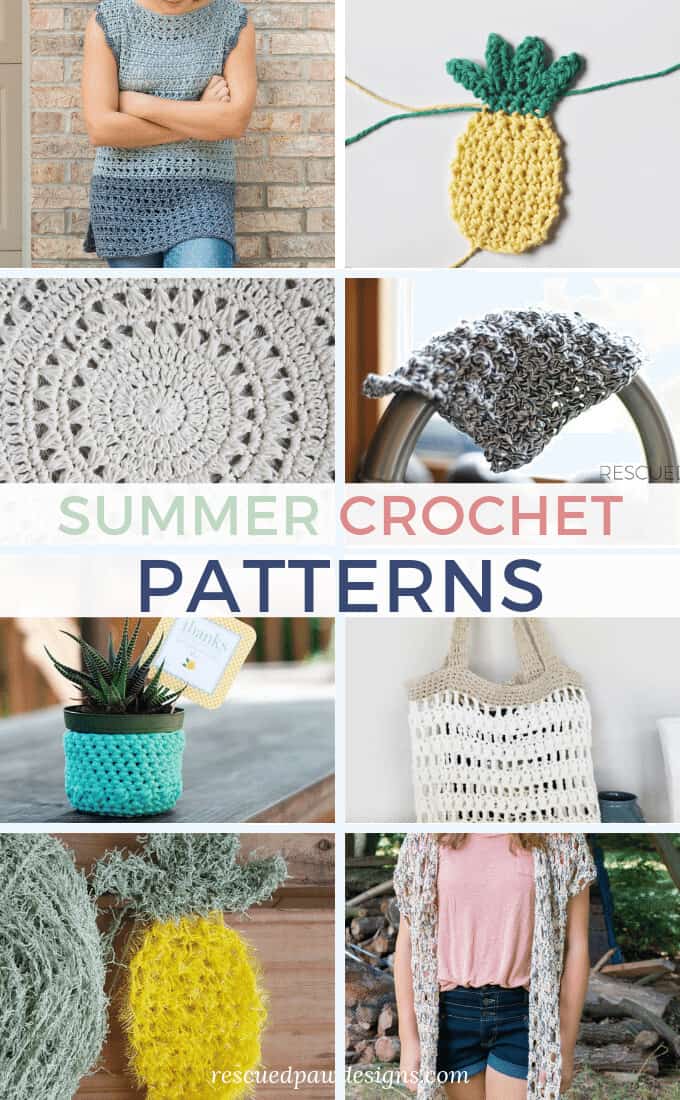 Stay Connected to Easy Crochet for More Free Crochet Patterns
Happy Crocheting!