Cute Crochet Ideas for Every Skill Level
Are you looking for some cute crochet patterns ideas? If so, then you'll love this roundup of cute (and easy) crochet patterns for every skill level. And the best part is that they are all free crochet patterns!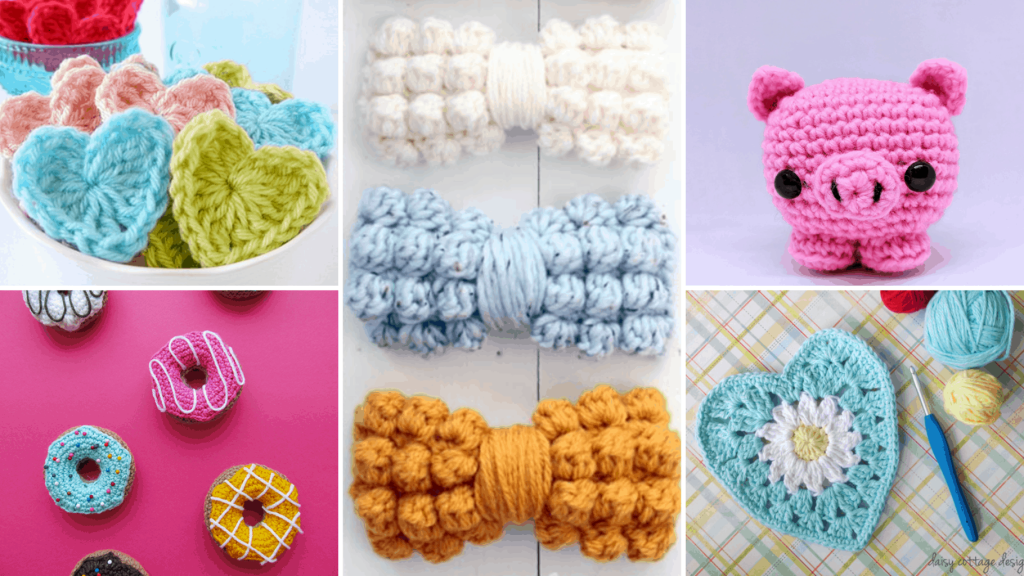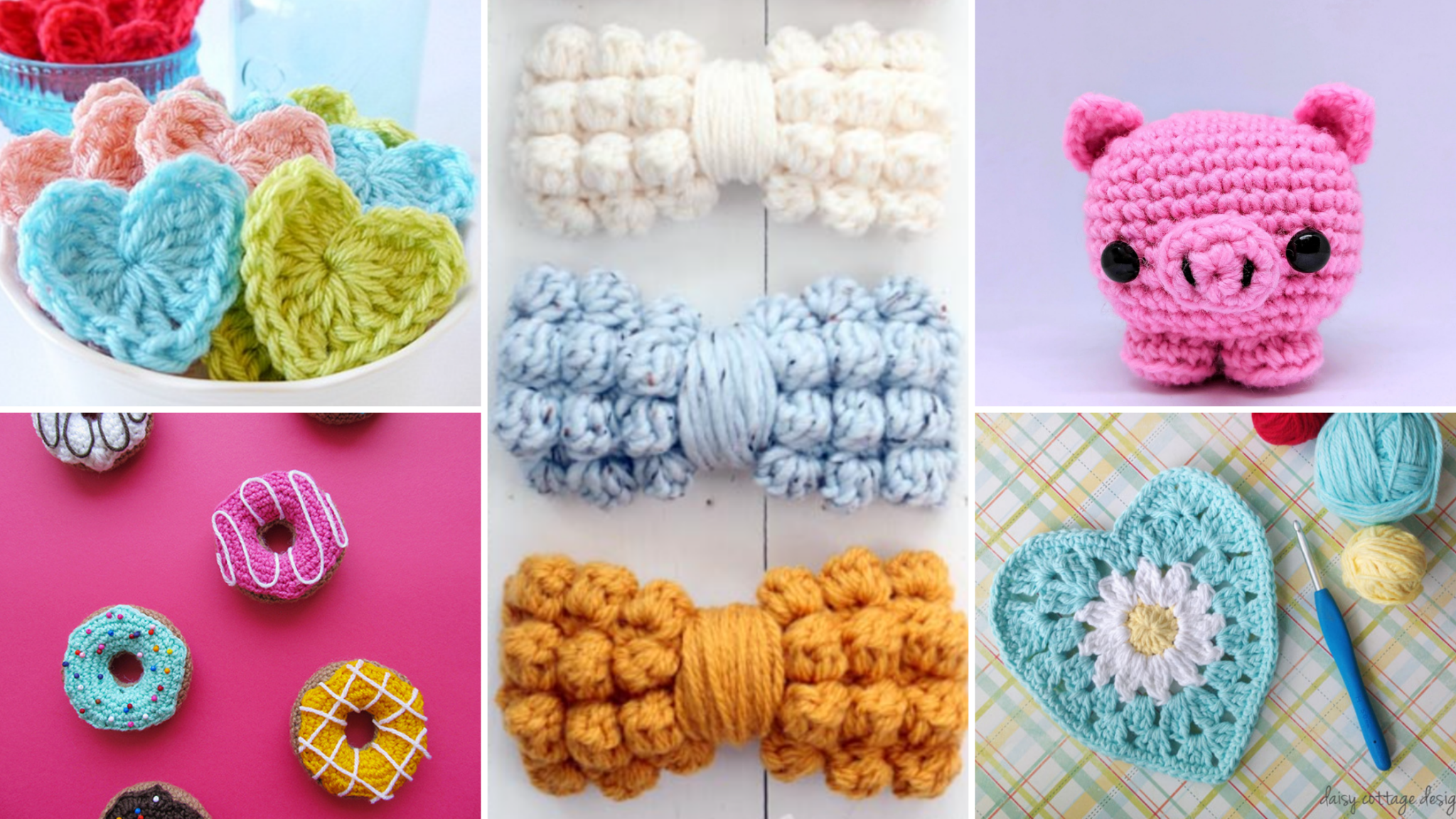 Why Make These Cute Crochet Ideas & Patterns
Quick to Work Up
I don't know about you, but when I think of cute crochet, I imagine a small project that is simple and fairly quick to work up.
Small crochet projects are always a plus for me and then to make them cute, well, that's the icing on the cake!
Basic Crochet Stitches for Cute Crochet Projects
When I was searching for cute crochet ideas, I looked for ones that used a variety of beginner-friendly stitches. Basic stitches are perfect for patterns because they can be done pretty easily.
Most of the patterns below are simple, but there will be some that use more complicated stitches for those who'd like a challenge.
If you are new to crochet, then take a look at the stitches I linked up above to get a more in-depth understanding of each stitch. If you are a pro already, then you should be good to go with the patterns I found below.
Ready to get started?
Scroll on down to find some of the cutest crochet patterns you can make!
The patterns will be broken down into skill level, so be sure to take a moment to look over each one to see how difficult it will be to crochet.
Cute Crochet Patterns to Make
Take a look below at some of my favorite crochet patterns to make that are all adorably cute as well as easy to make.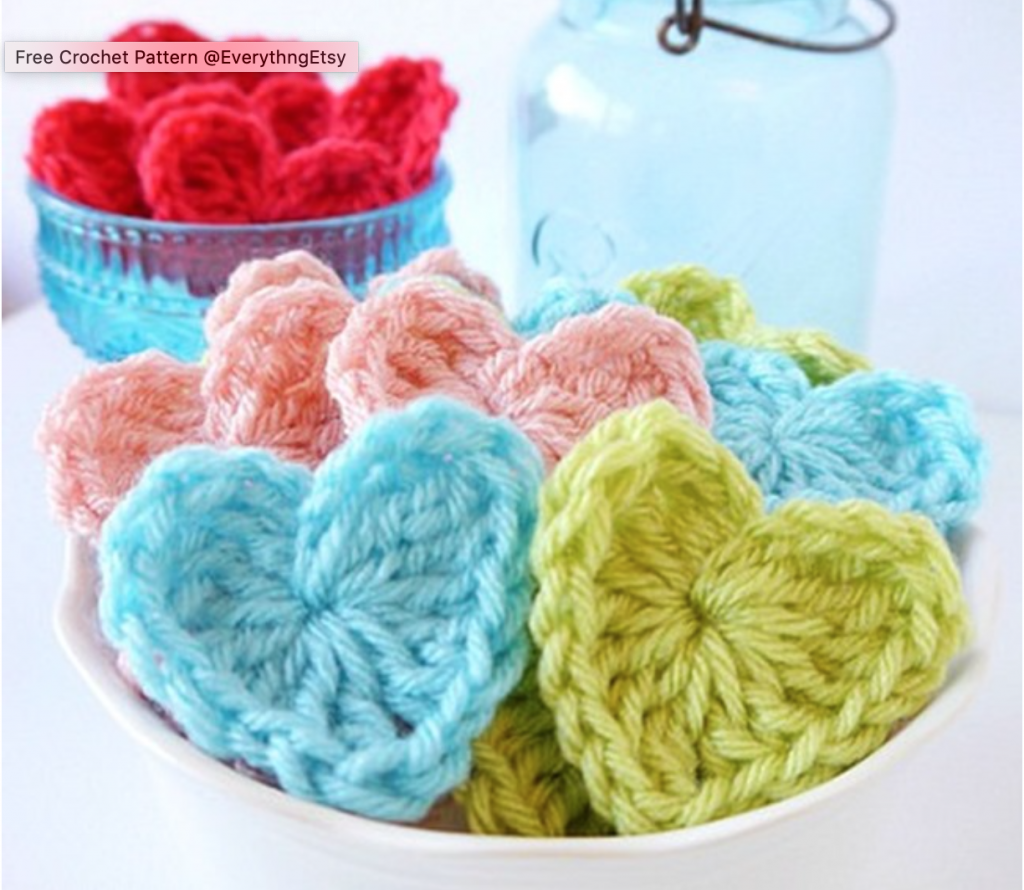 Cute Crochet Hearts
Skill Level: Easy
Designer: Everything Etsy
Yarn: Vanna's Choice
10-minute project alert! These cute hearts take little time to crochet up and are a great scrap buster. You can string these hearts together as a banner, use them as tags, or just to give as a gift for Valentine's Day.
Pattern: Small Crochet Hearts
---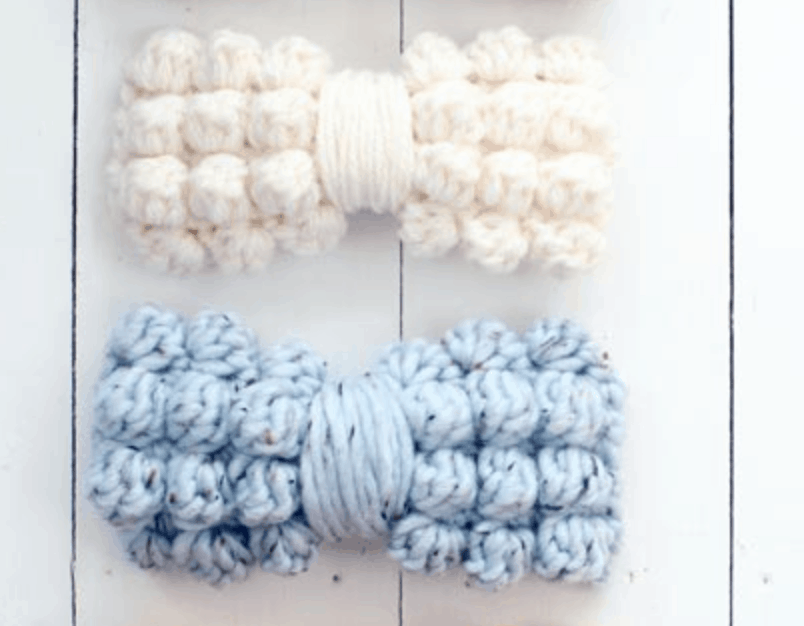 Cute Crochet Bobble Bows
Skill Level: Easy
Designer: Lulu Loves
Yarn: Touch of Cashmere
The name of this bow says cute and that is exactly what it is! If you are a beginner it may take longer to get the bobbles but it is still a quick project to crochet. You'll love this easy & cute crochet idea as your next project!
Pattern: Crochet Bobble Bow
---
---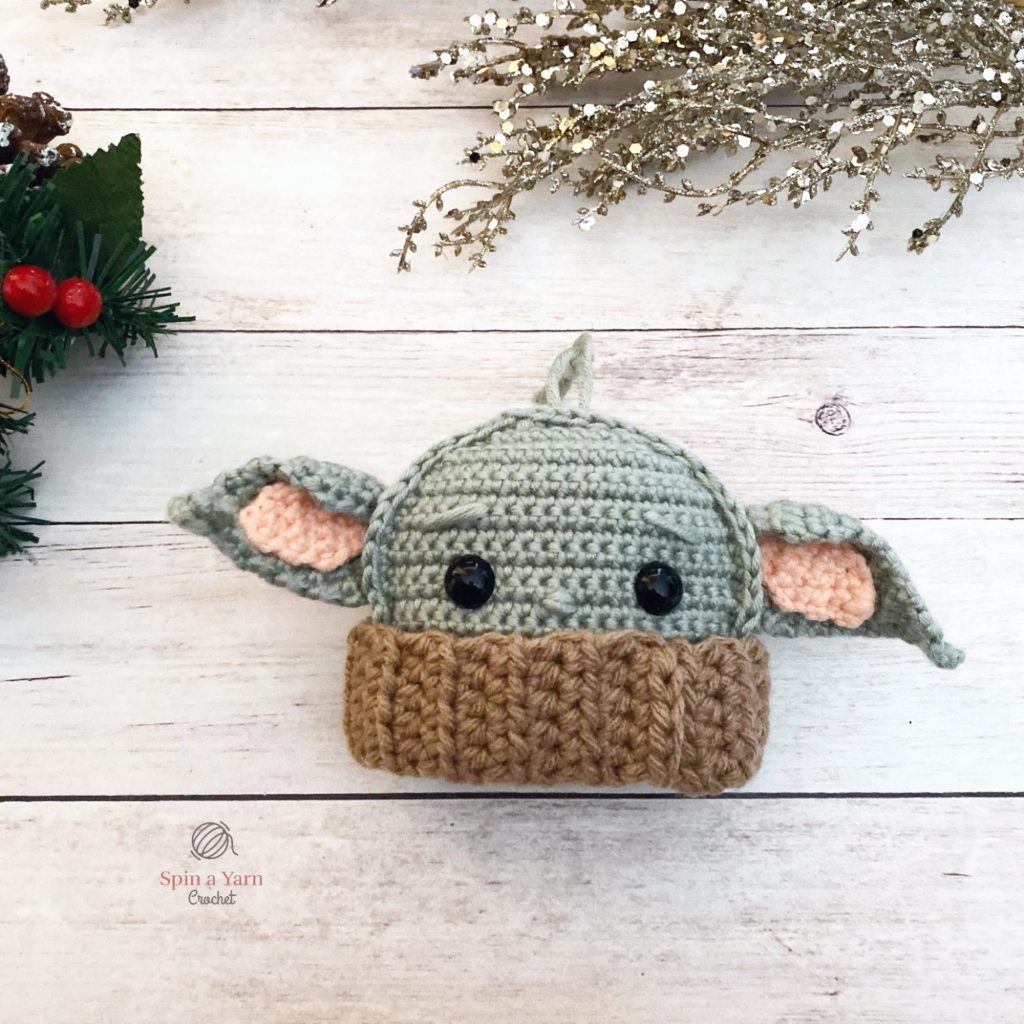 Cute Baby Yoda Ornament
Skill Level: Intermediate
Designer: Spin a Yarn Crochet
Yarn: Red Heart Soft
This adorable baby Yoda crochet pattern is worked up in seven separate pieces. There is no color work in this Yoda pattern so it's simple. If you love the Mandalorian then you'll love this pattern!
---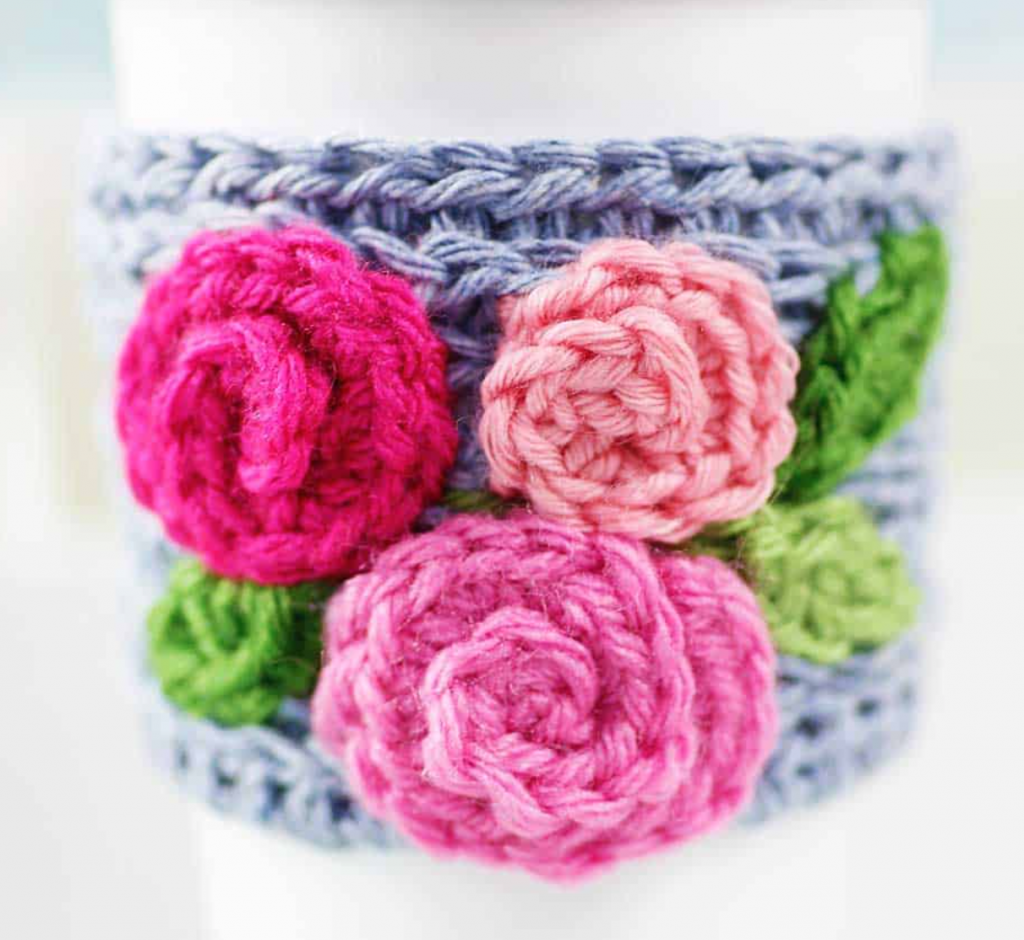 Free Easy & Cute Rose
Skill Level: Easy
Designer: Skip To My Lou
Yarn: Red Heart Soft
This simple rose pattern is great to add on as an embellishment to any crochet project! Use this easy step-by-step pattern to create this cute rose design!
Pattern: Free Easy Crochet Rose
---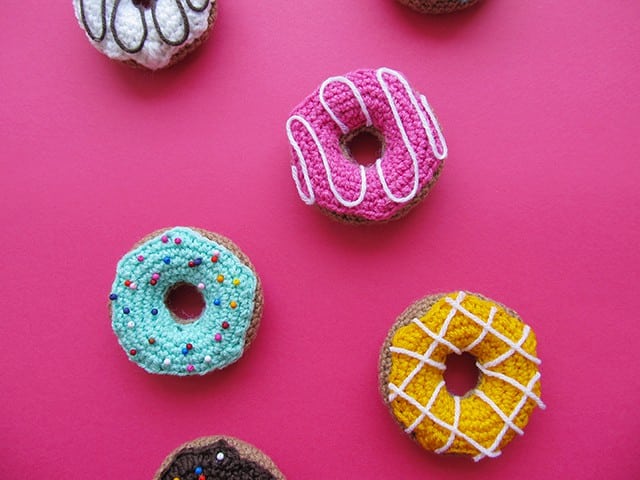 Donut Crochet Ornament
Skill Level: Intermediate
Designer: Little Things Blogged
Yarn: Red Heart Soft
This adorable crochet desert is perfect to make any time of the year. You can add all different types of toppings with beads or strips of yarn and fabric.
Pattern: Crocheted Donut Pattern
---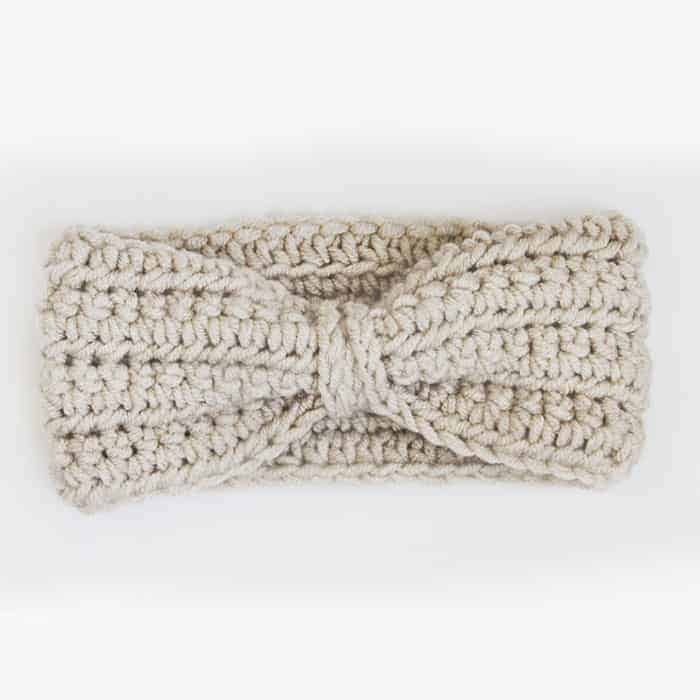 Simple Chained Headband
Skill Level: Easy
Designer: Easy Crochet
Yarn: Lion's Pride Woolspun
If you are looking for a cute modern (and easy to crochet) headband than this pattern is for you! Crochet one for yourself and everyone you know, since it is available in seven different sizes.
Pattern: Easy Chained Headband
---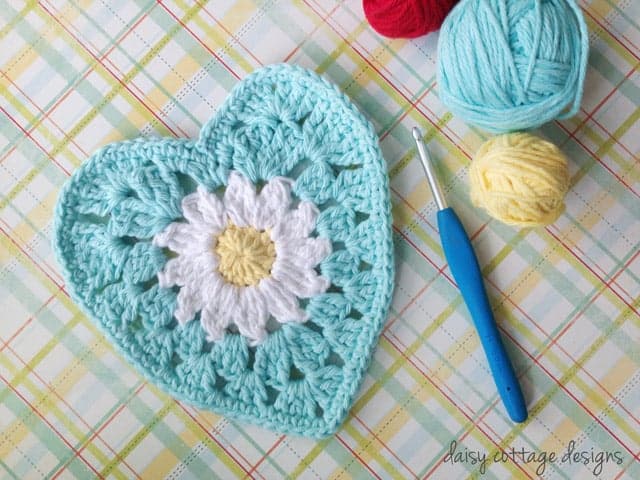 Daisy Heart Pattern
Skill Level: Easy
Designer: Daisy Cottage Designs
Yarn: Vanna's Choice
This free crochet heart pattern is so cute with the adorable daisy flower center. Make a few of these and put together to make a cute crochet bunting!
Pattern: Free Daisy Heart
---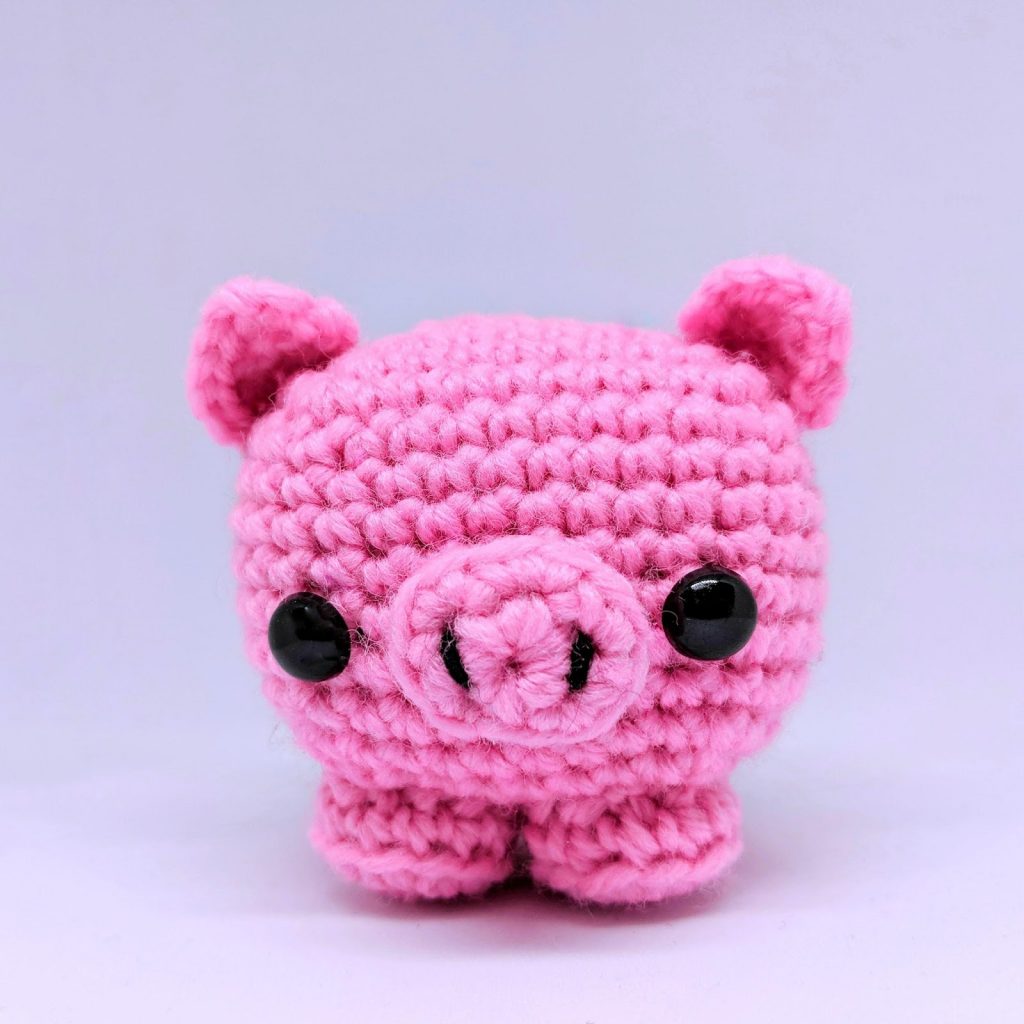 Cute Crochet Pig Pattern
Skill Level: Intermediate
Designer: Crafty Bunny Bun
Yarn: Vanna's Choice
This cute amigurumi crochet pig is easy to work up and has no color changes! Make one today with this free crochet pattern!
Pattern: Piggy Crochet Pattern
---

Which pattern above was the front-runner for you? Tell me in the Easy Crochet Facebook group where you can share patterns, ask questions and get in on fabulous yarny deals.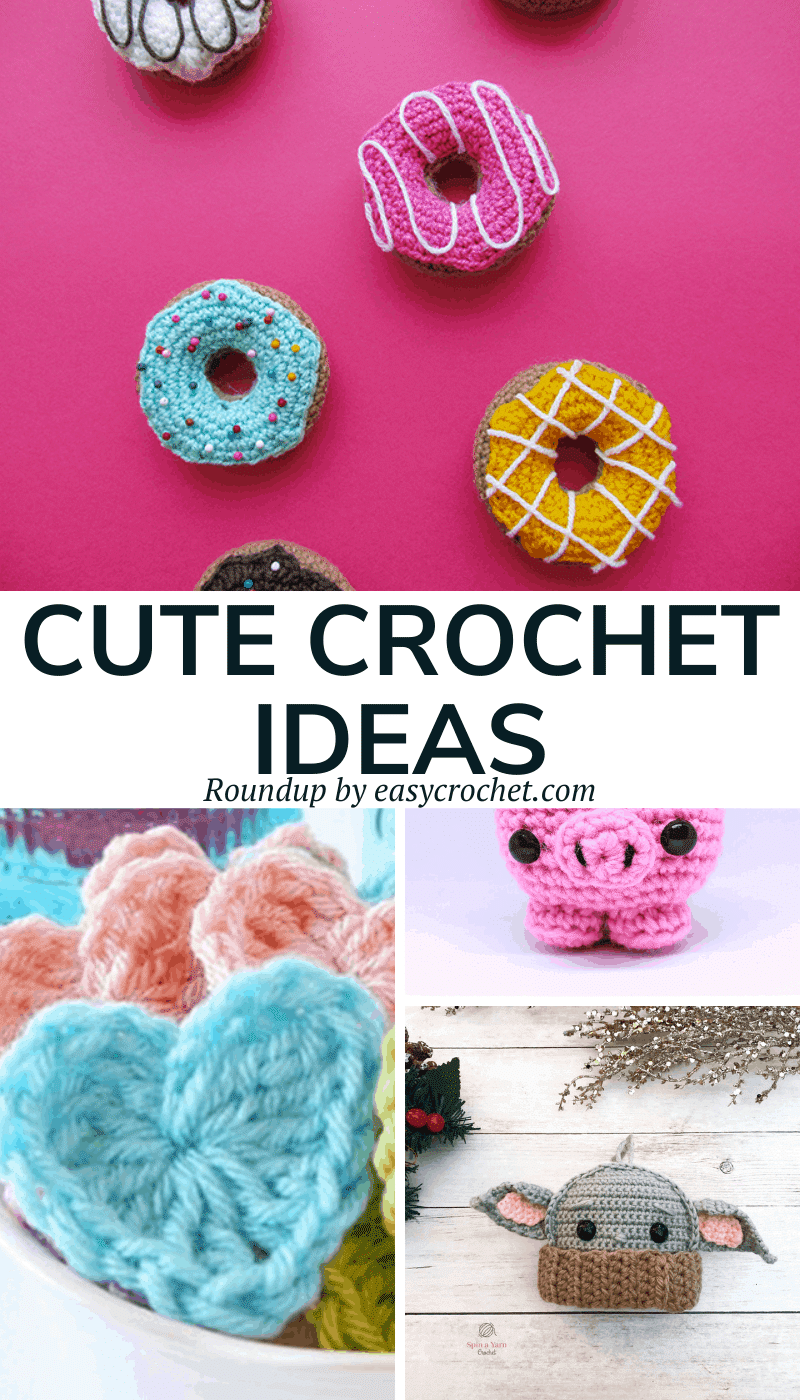 More Free Crochet Patterns
I hope you enjoyed this collection of cute crochet project ideas that you can make in no time at all. If you'd like more free crochet patterns check out the list below that includes a few of my favorites.