The Best Free Crochet Handbag Patterns
If you are looking for some crochet handbag patterns, then you are in luck! Below, you will find over 15 different varieties of crocheted handbags that you can start crocheting today!
Each of the crochet bags will have the skill level as well as the yarn listed with it, so you'll know for sure if these bag designs are something you want to crochet.
What is a Crochet Handbag?
A crochet handbag is a purse, but it can go by many names. I have seen it called a tote bag, shoulder bag and pouch. No matter what you call, it is one of those must have accessories for any season of the year, especially Summer.
Whatever you prefer to call them, below you will some fun crochet bag designs that you will be sure to love and want to crochet right away.
Supplies for Crochet Handbags
A few crochet supplies are needed for most of these easy crochet bag patterns. You will need yarn and a crochet hook for each one in the size required or listed by the crochet designer, so be sure to check the pattern before starting.
Durable yarn
Types of fasteners, such as buttons and/or zippers.
Notions like stitch markers, yarn needle (aka tapestry needle)
Fabric liner to line the bag if recommended
Since cotton and jute yarns are stronger and more durable than acrylic yarns, they are popular for crochet bags and use quite a bit in bags. A medium-weight cotton yarn is one of the more popular choices for a lot of the easy crochet bag patterns below.
If you're not sure which yarn to choose or the recommend yarn isn't listed, my favorite four weight yarns for bags are Lily Sugar'n Cream or Lion Brand 24/7 cotton, both of which are good choices.
Lily Sugar'n Cream
This yarn is made by Yarnspirations, and is a Weight 4 – Medium yarn.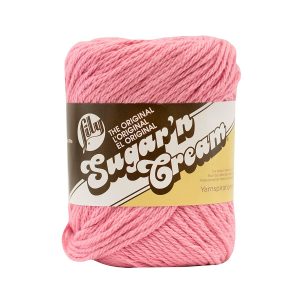 Buy Now
Patterns Using This Yarn →
24/7 Cotton
This yarn is made by Lion Brand, and is a Weight 4 – Medium yarn.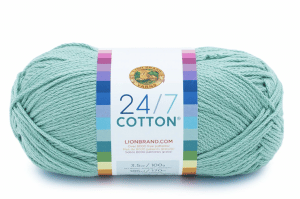 Buy Now
Patterns Using This Yarn →
Tips for Crocheting Handbags
Use these helpful tips to ensure when you make a crochet purse, it turns out correctly.
Make sure Gauge is correct: If you don't follow along with the handbag pattern's recommended gauge, you may end up with a purse that is too big or too small. I always recommend crocheting up a gauge swatch before you get started, so you know how the stitch pattern is working for you.
Yarn Choice: As I mentioned before, each of the patterns below do have a yarn or yarn type they recommend, but if you can't find it you will want to use a yarn that will withstand use. Natural yarns like cotton and jute are my go-to choices, but please don't hesitate to get creative with your yarn selections.
The Best Crochet Handbag Pattern
Below are some of my favorite crochet purse patterns and handbag patterns. Scroll on down for cross-body bags, market bags, totes, and more to crochet.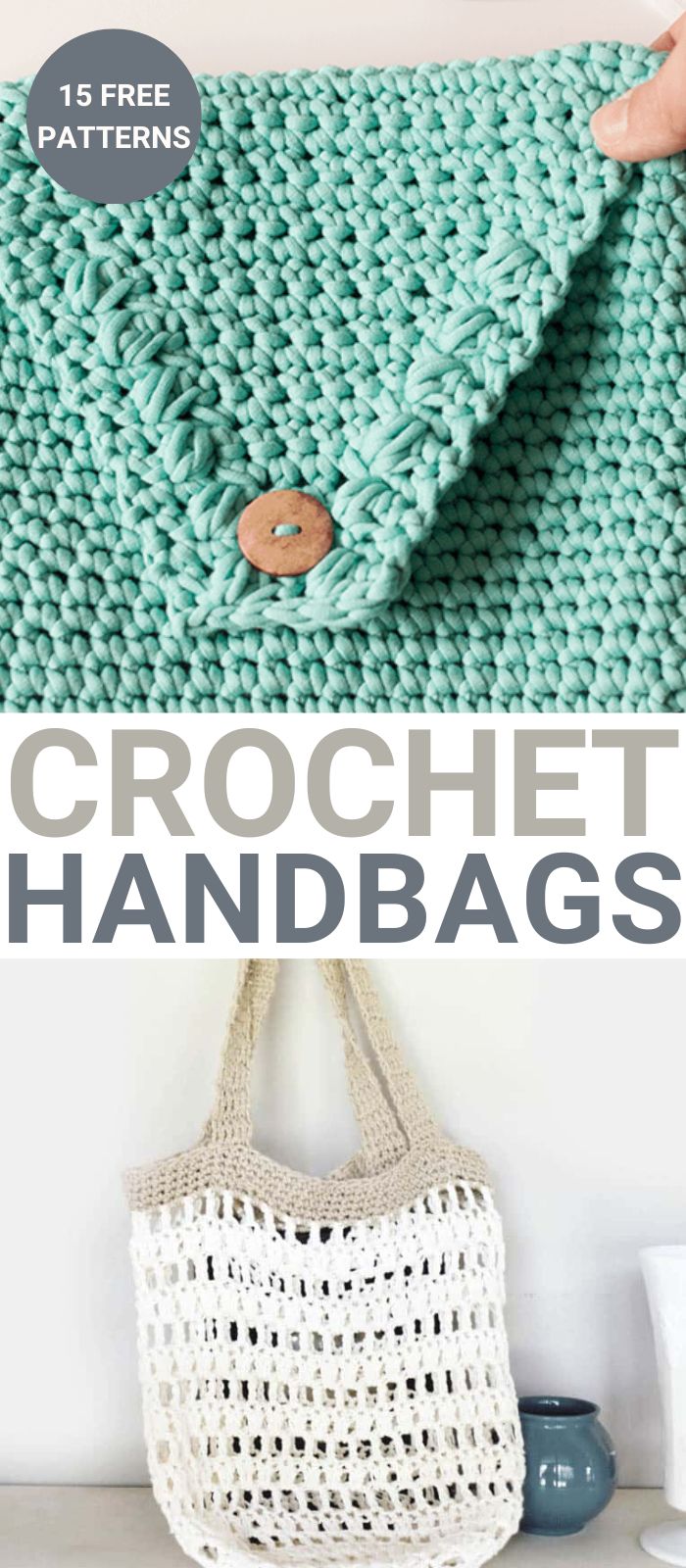 Common Questions about Crochet HandBag patterns
What is the best yarn to crochet a bag with?
Most people prefer worsted weight cotton yarn or are a bulky cotton when crocheting handbags. When you crochet a cotton bag, the fiber will make it durable and easy to wash.
More Free Crochet Pattern Collections