Country Garden Market Bag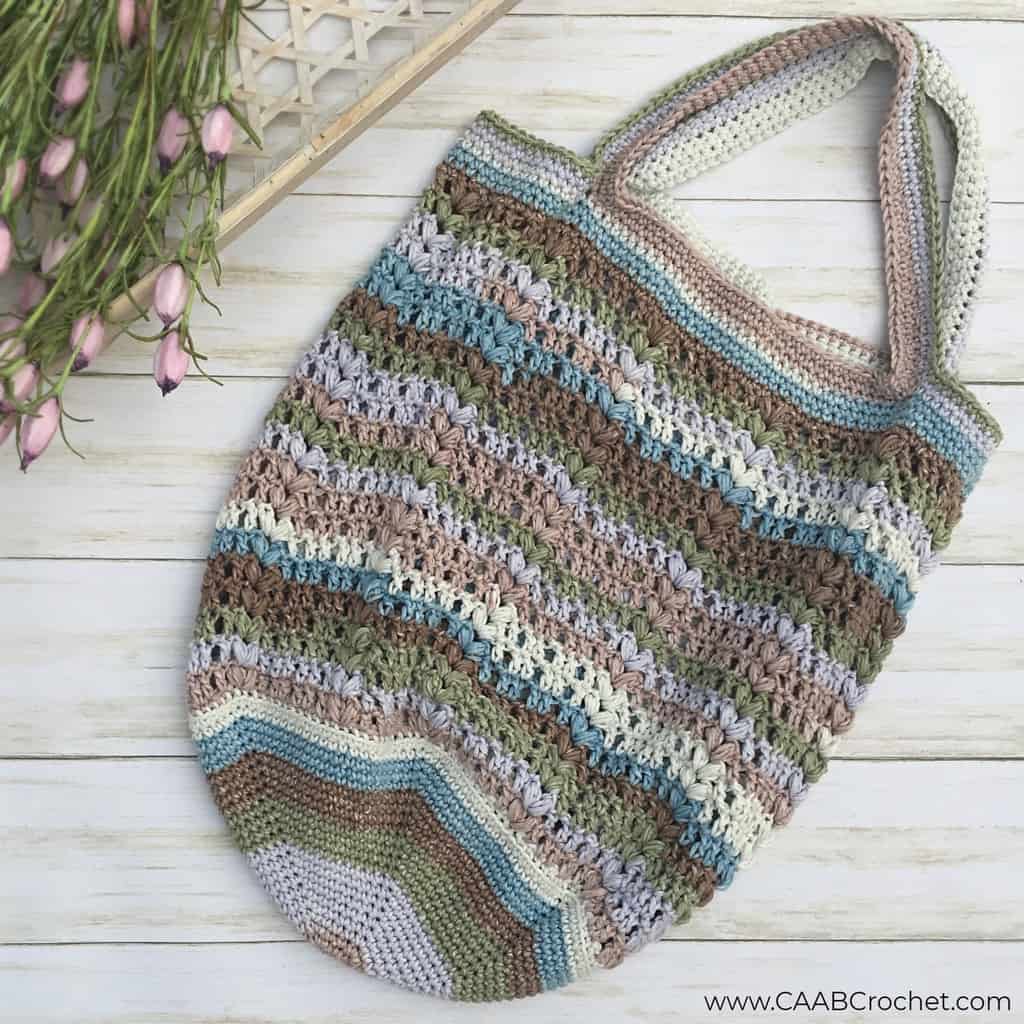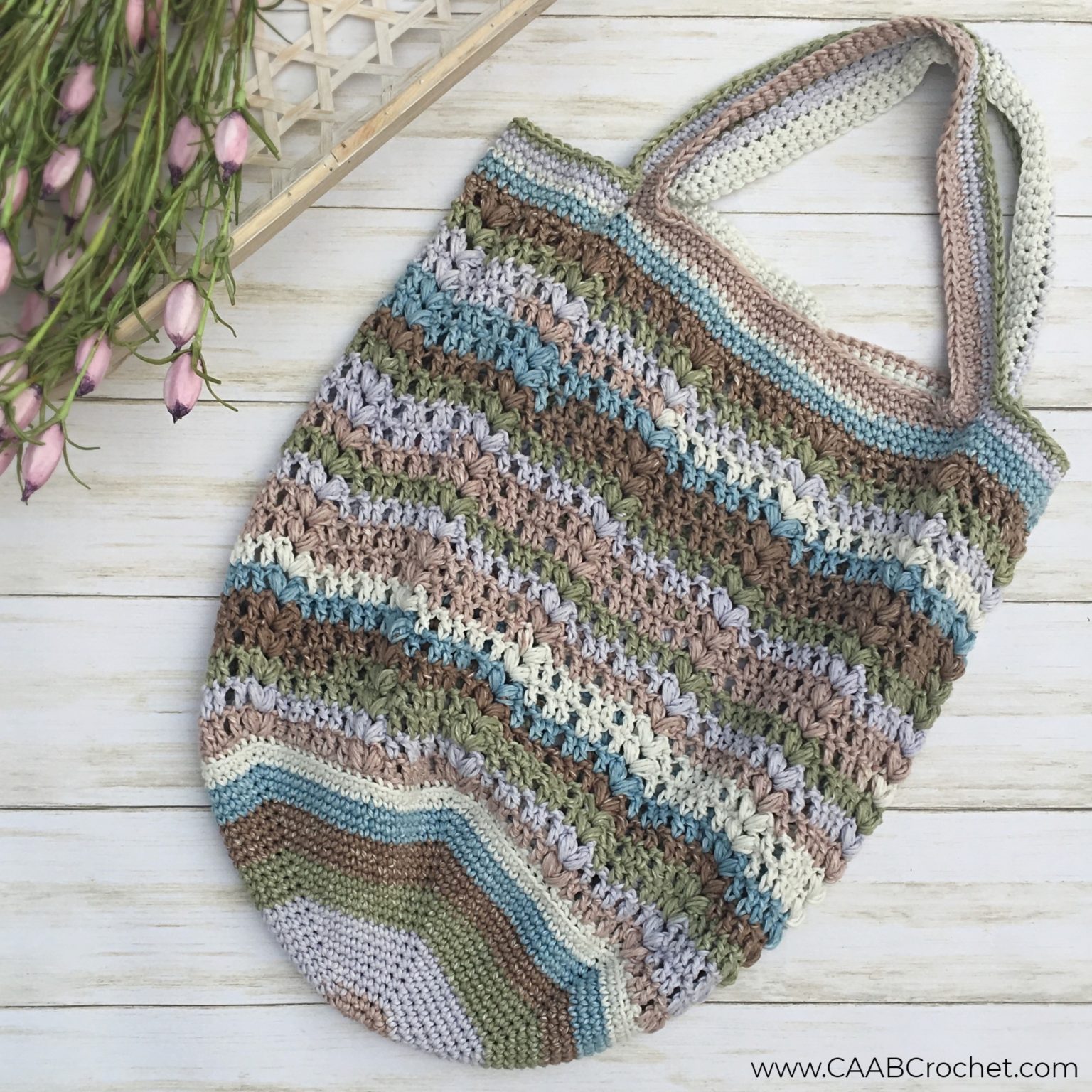 This roomy crochet market bag pattern is packed full of femininity! The bean stitch is used to make a repeating flower pattern around the sides that creates a soft and delicate design. The filet crochet between the "flowers" creates a breathable and airy fabric.
With a 12″ wide base and 18″ inch mid-section, this bag has lots of space! While the base is quite compact, the sides have a fair amount of drape and stretch. Due to the stretch, this bag would not be ideal for a heavy load of canned goods, but it's just right for some yarn projects, a yoga mat and change of clothes, or a few items from the market.
This crochet pattern and image are property of Caabcrochet.