Crochet Flower Patterns: Free And Easy Projects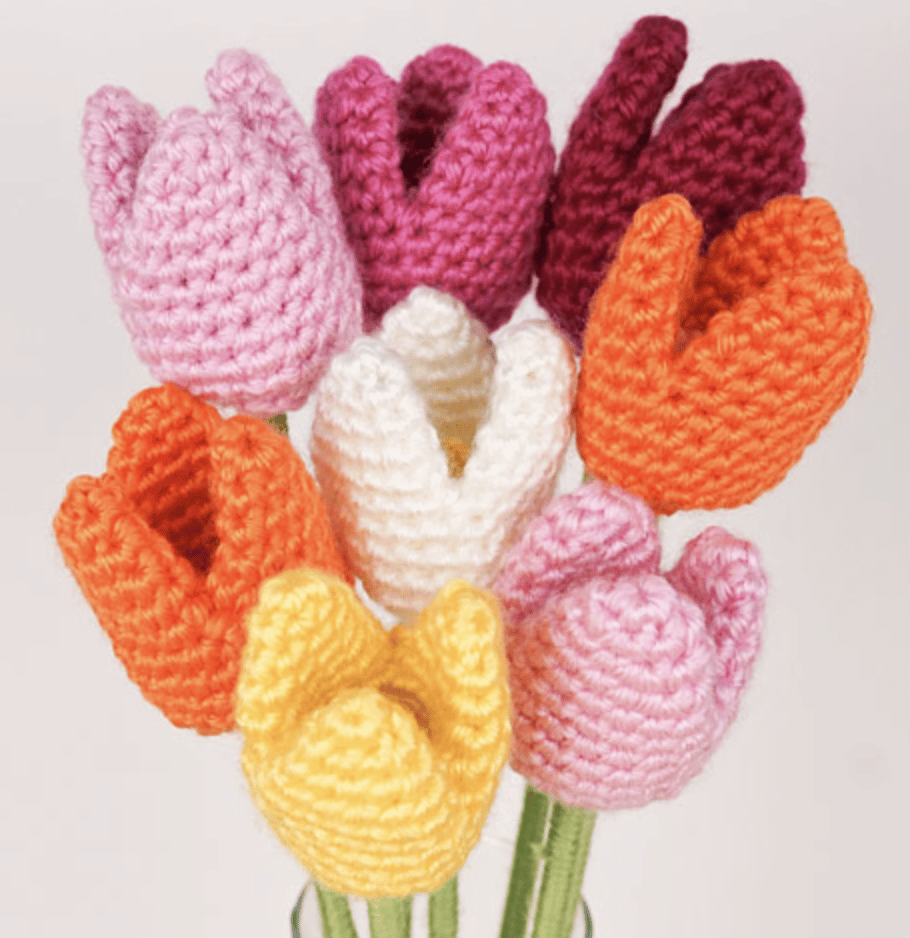 A crochet flower is a great way to add a touch of color to projects like crochet hats, crochet blankets and more. They are simple to make, and can be made in a variety of sizes and colors. These free crochet flower patterns are easy to follow and great for all levels of crocheters to make.
Learn a bit more about the yarn and the stitches you'll want to know to make crochet flowers!
Yarn for Crochet Flowers
There are many types of yarn that can be used for crochet flower patterns. Some of the most popular types of yarn for crochet flowers include acrylic yarn and cotton yarn.
Each type of yarn has its own unique benefits and drawbacks.
Acrylic yarn is a synthetic fiber that is soft, durable, and easy to work with.
Cotton yarn is a natural fiber that is soft, absorbent, and easy to care for.
Below are a few of my favorite yarns to use in my patterns.
Crochet Stitches for Flowers
There are many crochet stitches that can be used to create flowers. Some of the most popular stitches are the single crochet, the double crochet, and the half double crochet. However, the technique in how and when you turn, chain or switch to a new stitch matters more than the main stitch in a flower crochet pattern.
These stitches can be used to create a variety of different flowers, from simple blooms to more intricate designs.
---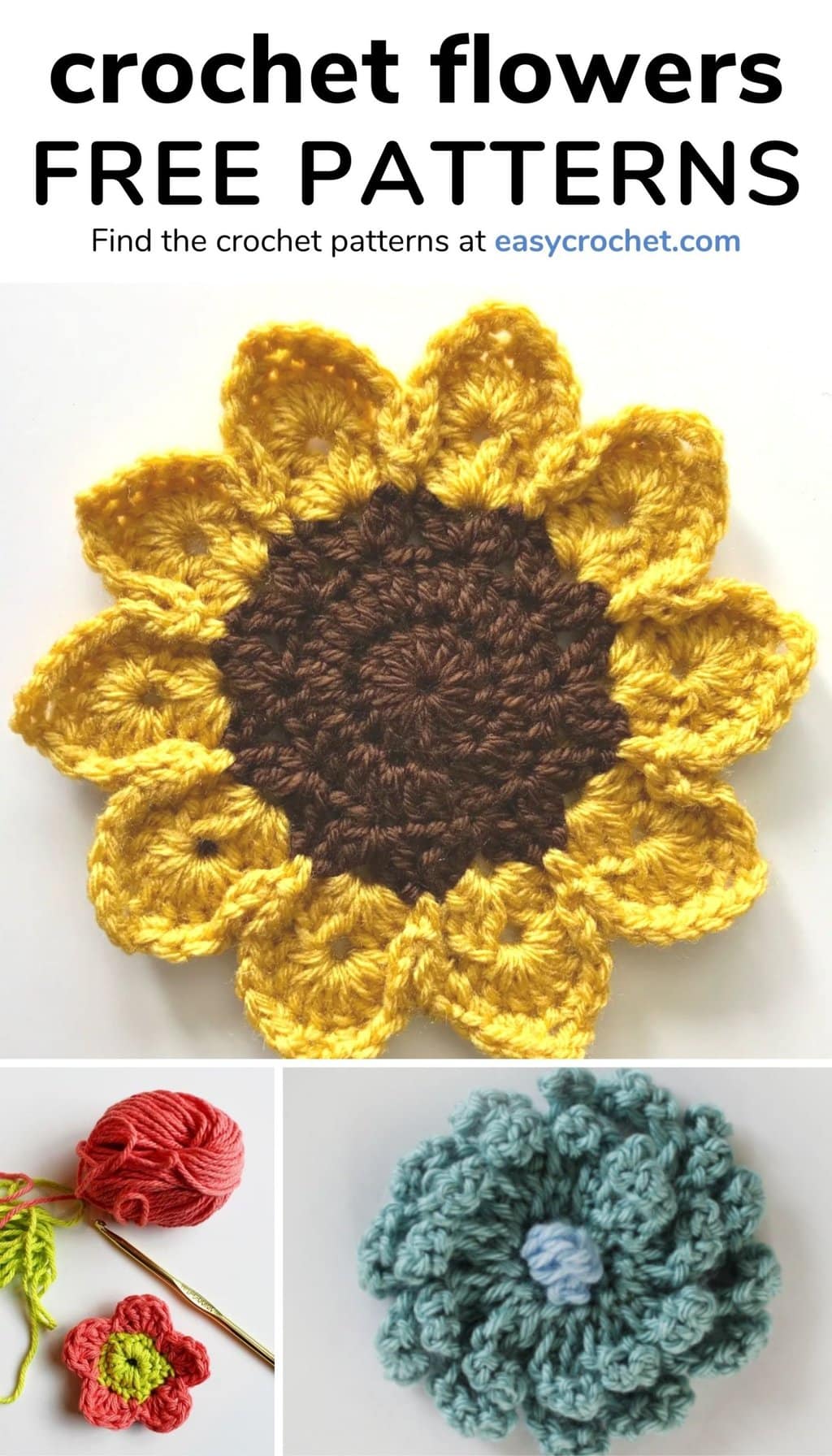 More Free Crochet Collections You May Enjoy