Crochet Thigh High Sock Patterns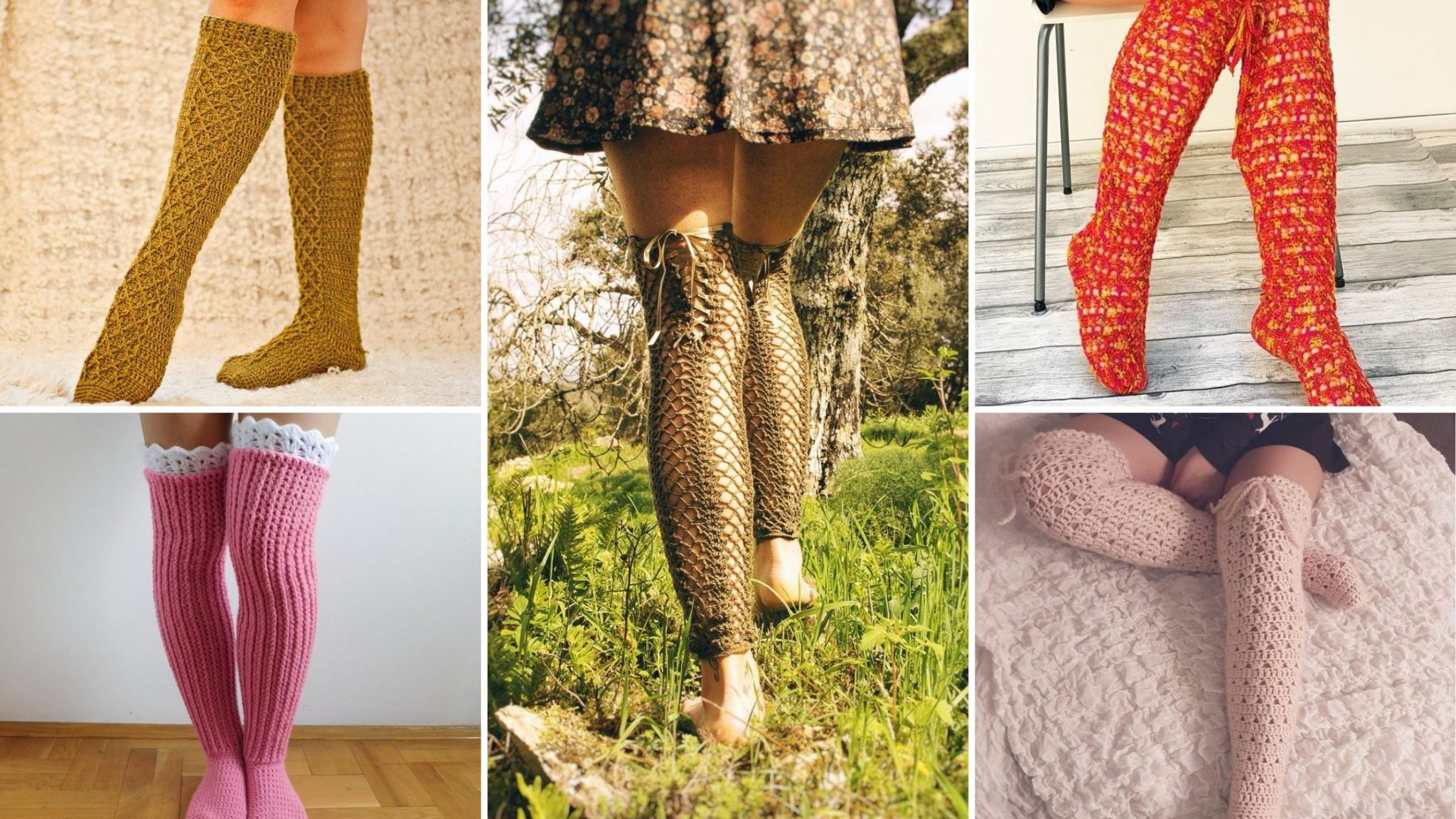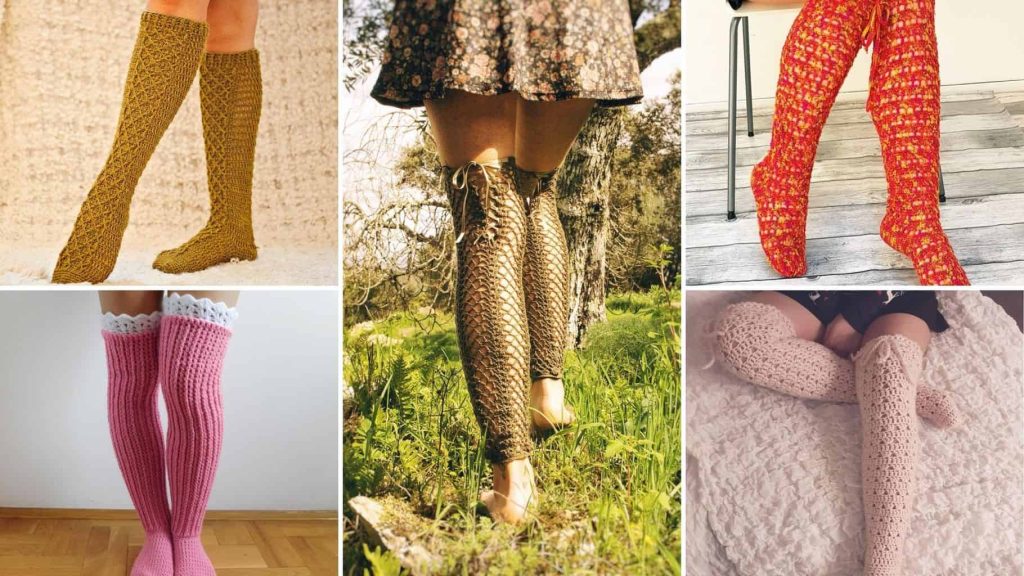 Are you looking for some patterns for crochet thigh high socks?
If so, I've rounded up a collection of crocheted thigh high socks that are perfect to wear around the house or out on the town with a pair of boots. If it were me, I'd probably be opting for wearing them around the house with a cup of coffee and my latest crochet project in hand! Keep on reading down to learn more about these striking and beautiful patterns.
Most of the patterns below use simple beginner-friendly crochet stitches like the single crochet stitch which means they are all mostly easy to crochet. Some patterns may include some more advanced techniques but a quick google search will help with any questions you may have.
Tips for Crocheting Thigh High Socks
As for the yarn you'll need for these sock patterns be sure to check the design you would like to crochet. They use a variety of chunky, cotton and worsted weight yarn so be sure to read through the pattern to find out what yarn you'll need.
This is the best group of thigh high socks crochet patterns you can crochet if I do say so myself. They are great for the holidays or a birthday to crochet as gits because they are all so easy to make! If you love simple to crochet patterns then you'll love this roundup of thigh high socks.
Keep on reading to explore the collection of free and paid crochet thigh high sock patterns.
Crochet Patterns for Thigh High Socks
---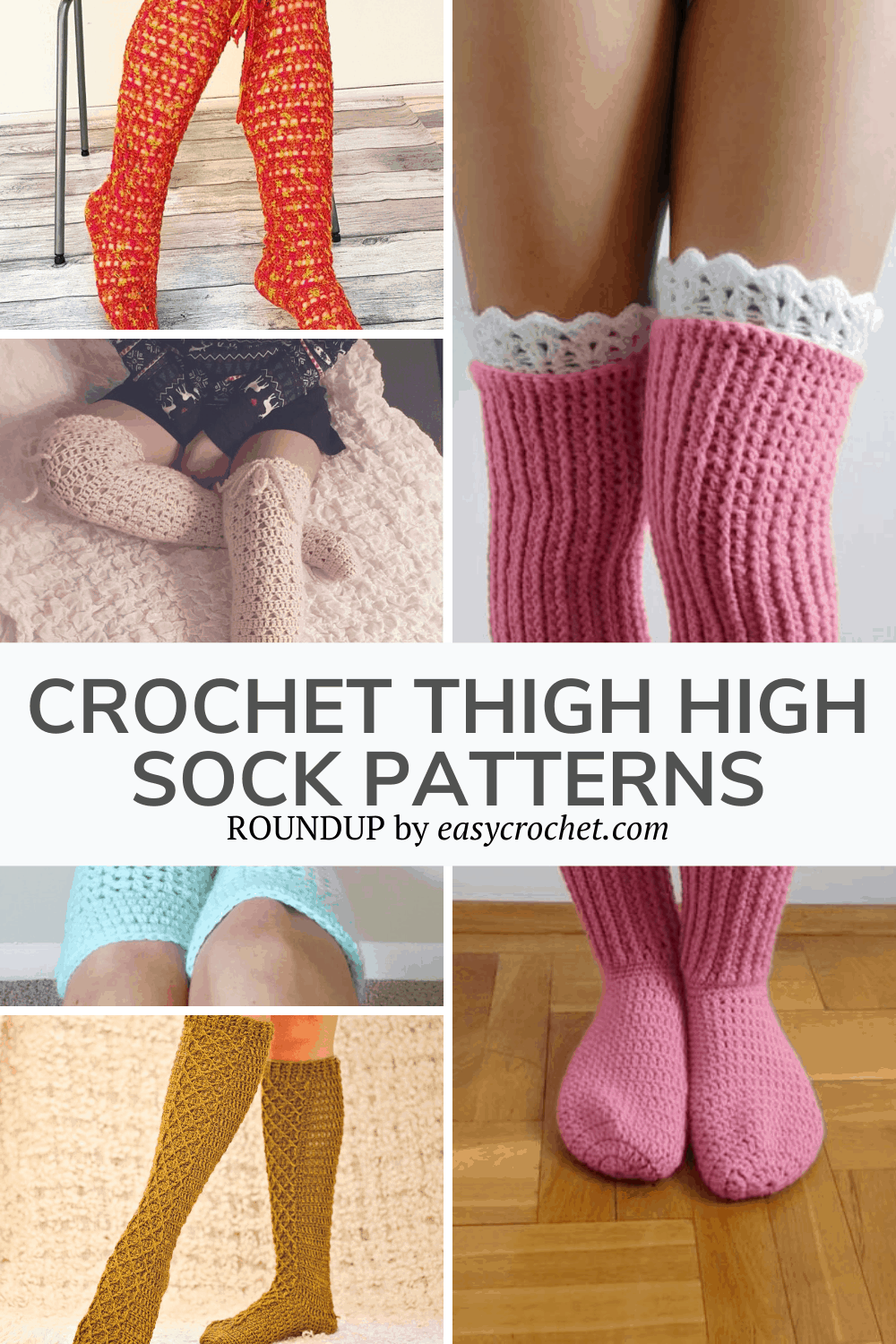 I hope you enjoyed this collection of thigh high and knee high crochet socks! If you'd like to crochet more free patterns check out the crochet pattern collection below.
More Free Crochet Patterns