13 Free Knitted Dishcloth Patterns
If you've been looking for some dishcloth patterns to knit, then you are going to love this collection of free knitted dishcloth patterns for beginners and more advanced skill levels too! Dishcloths are mostly easy to make, plus they are a one of the most useful items to have in your kitchen!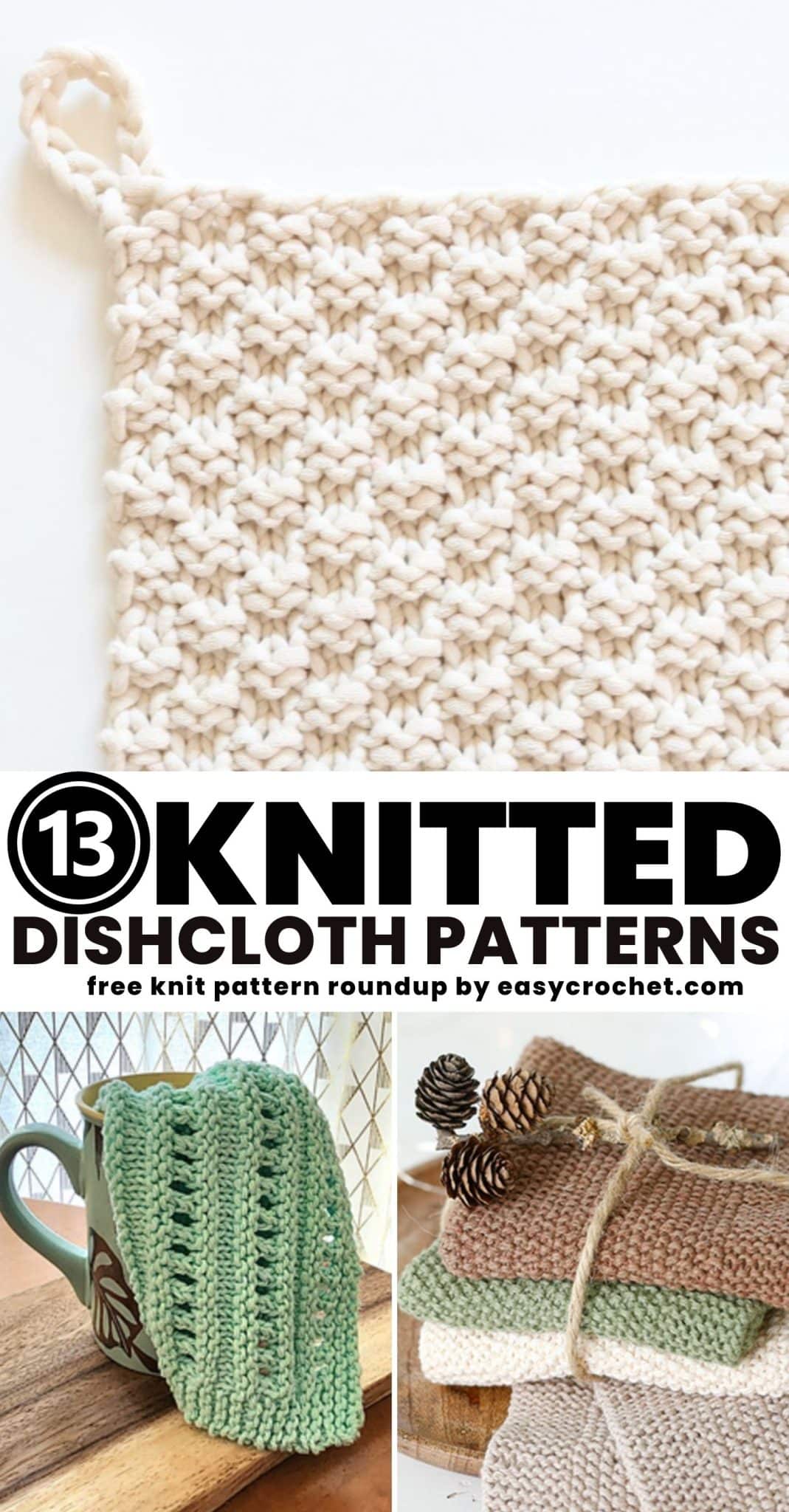 How to Knit a Dishcloth
Knitting a dishcloth is easy! I promise!
Typically, knitted dishcloths are designed in a square shape, but other shapes can be found from time to time. Think holiday shapes, animal shapes and more!
The size of a dishcloth can vary, but they are usually knitted back and forth to create a small square. You will find that most dishcloth patterns are easy enough to knit, but can range from beginner level to more advanced.
As for the knitting needle size and type needed, be sure to look over the pattern in case some call for straight needles or circular ones instead.
Don't get discouraged with the more advanced dish rag patterns quite yet because since dishcloths are such a small knit project, they are often doable for any skill level.
Why You'll love Knitting Dishcloths
There are a few reasons why you'll love having knitted dishcloths in a kitchen, a few of which I'll talk about below.
Environmentally friendly: By opting for knitted dishcloths, you can significantly reduce your ecological footprint. Unlike disposable paper towels or wipes, which contribute to waste and deforestation, knitted dishcloths are reusable and can be washed and reused countless times. This sustainable choice helps conserve resources and promotes a greener lifestyle.
Cost-effective: Investing in a set of knitted dishcloths can save you money eventually. Instead of continuously purchasing disposable alternatives (like paper towels or napkins), which can add up over time, knitted dishcloths are a one-time investment that lasts for an extended period. You can easily wash and reuse them, too, which is always a positive.
Adding color and texture: One of the main advantages of knitted dishcloths is the ability to introduce color and texture into your kitchen decor. Sometimes, traditional kitchen linens (towels, dishcloths, rags) tend to be plain, but a vibrant dishcloth can inject life and personality into your kitchen space. Whether you opt for bright, eye-catching hues or prefer a subtle blend of pastel shades, knitted dishcloths allow you to express your personal style and create a welcoming atmosphere.
Versatility beyond dishwashing: While their primary purpose is for dishwashing, knitted dishcloths have numerous alternative uses. They can double as trivets or pot holders, protecting your countertops or table surfaces from hot pots and pans. The soft texture of knitted cotton makes them ideal for cleaning delicate kitchenware, such as wine glasses or fine china, without leaving scratches or streaks. Additionally, they can serve as decorative elements when folded and displayed in a basket or hung on hooks, adding a bit of fun to your kitchen.
Commonly Used Stitches
Here are a few techniques and stitches commonly used in dishcloth patterns. You will find that most of the patterns I have listed out below will include these stitches. Abbreviations for these basic stitches are in the parenthesis.
Knit Stitch (k) aka the Garter Stitch when worked continuously.
Cast on (co): To cast on, you will first need to make a slip knot on your needle. Then you will cast on the amount of the pattern tells you to. There are a couple of different ways to cast on, two of which I'll highlight below.
Have fun with the stitches you try on dishcloths. They are a great way to practice getting texture and different unique looks because they are such a small project.
Best Yarn for Dishcloths
For me, the best type of yarn to use when knitting an easy knit dishcloth is cotton yarn. Cotton is durable, cleans easily and will last for many years. Below, I'll highlight a few of my favorite yarn choices for dishcloths!
Friends Cotton 8/6
This yarn is made by Hobbii, and is a Weight 2 – Fine yarn.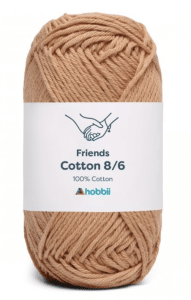 Buy Now
Patterns Using This Yarn →
Lily Sugar'n Cream
This yarn is made by Yarnspirations, and is a Weight 4 – Medium yarn.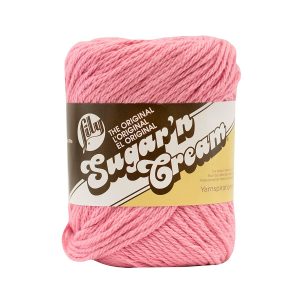 Buy Now
Patterns Using This Yarn →
Now that you know what stitches you'll need to know, all about the yarn and the basics of what you'll be knitting, you can get started on one of these easy knit dishcloth designs below!
Remember, take your time, read the pattern thoroughly and practice as much as you can.
Enjoy.
Related: Free Dishcloth Crochet Patterns
Free Knitted Dishcloth Patterns
Explore a collection of free knitted dishcloth patterns, perfect for adding a touch of handmade charm to your kitchen and kitchen chores. With a variety of fun designs, these patterns make dishwashing a little bit less boring.
More Free Home Decor Patterns to Knit & Crochet