Four Leaf Clover Crochet Pattern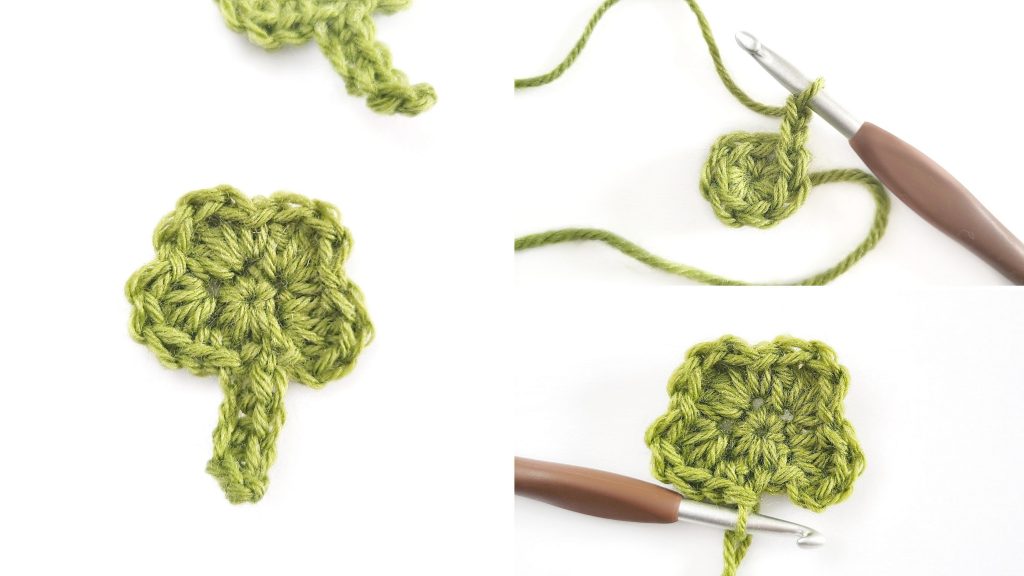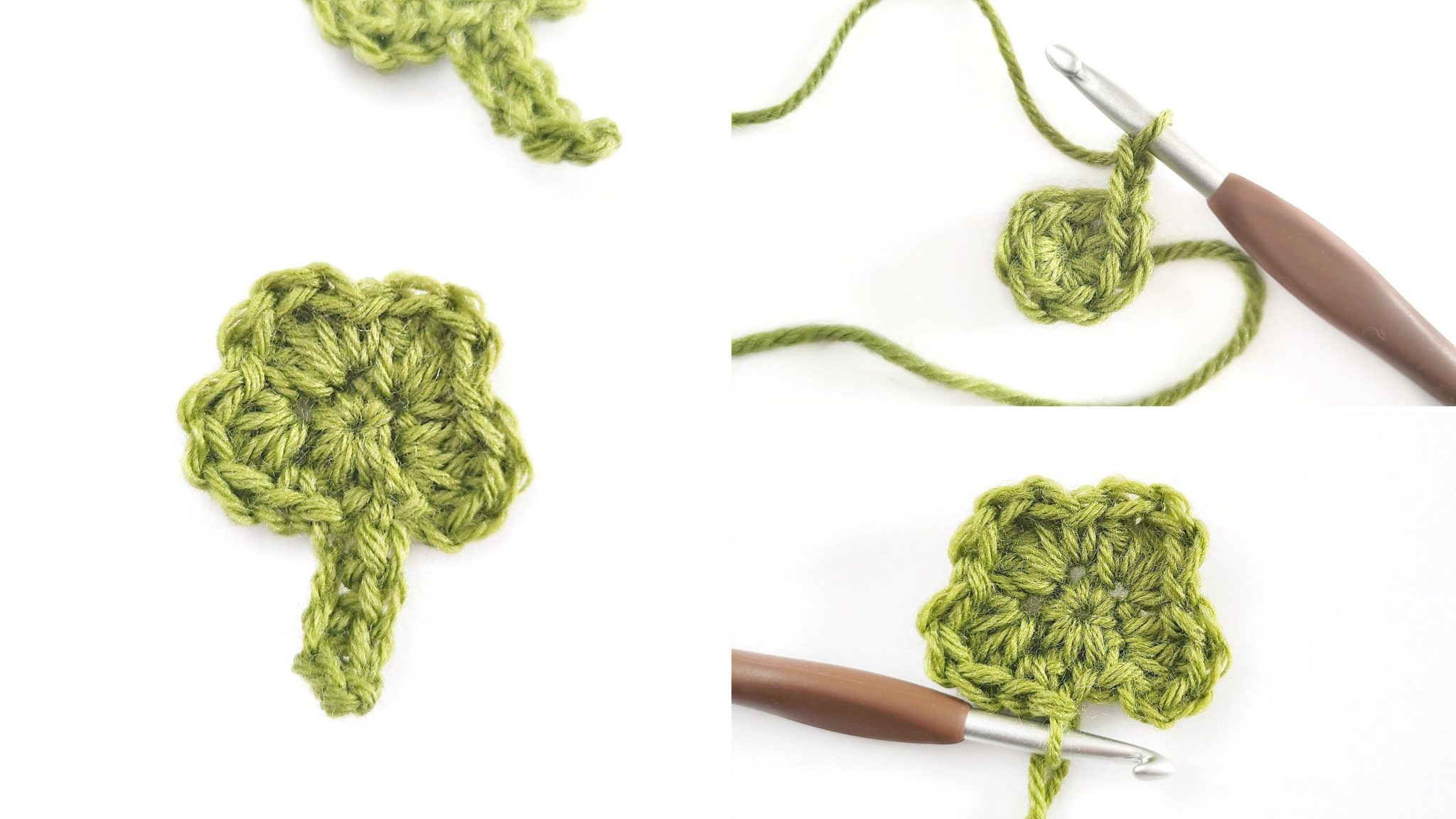 If you'd like to learn how to crochet a four leaf clover for St. Patrick's Day then you've come to the right place! These adorable green crochet clovers are perfect to add to almost any project and work up extremely fast too.
I used this pattern to make a st. Patrick's Day cup cozy if you'd also like to check that out too. It is a fun quick project, so you could make both the appliqué and the cozy for St. Patrick's Day.
If you're ready to crochet an easy clover, then scroll on down for the pattern, to learn about the stitches and the yarn you'll want to use to make these free clover pattern!
Happy Crocheting!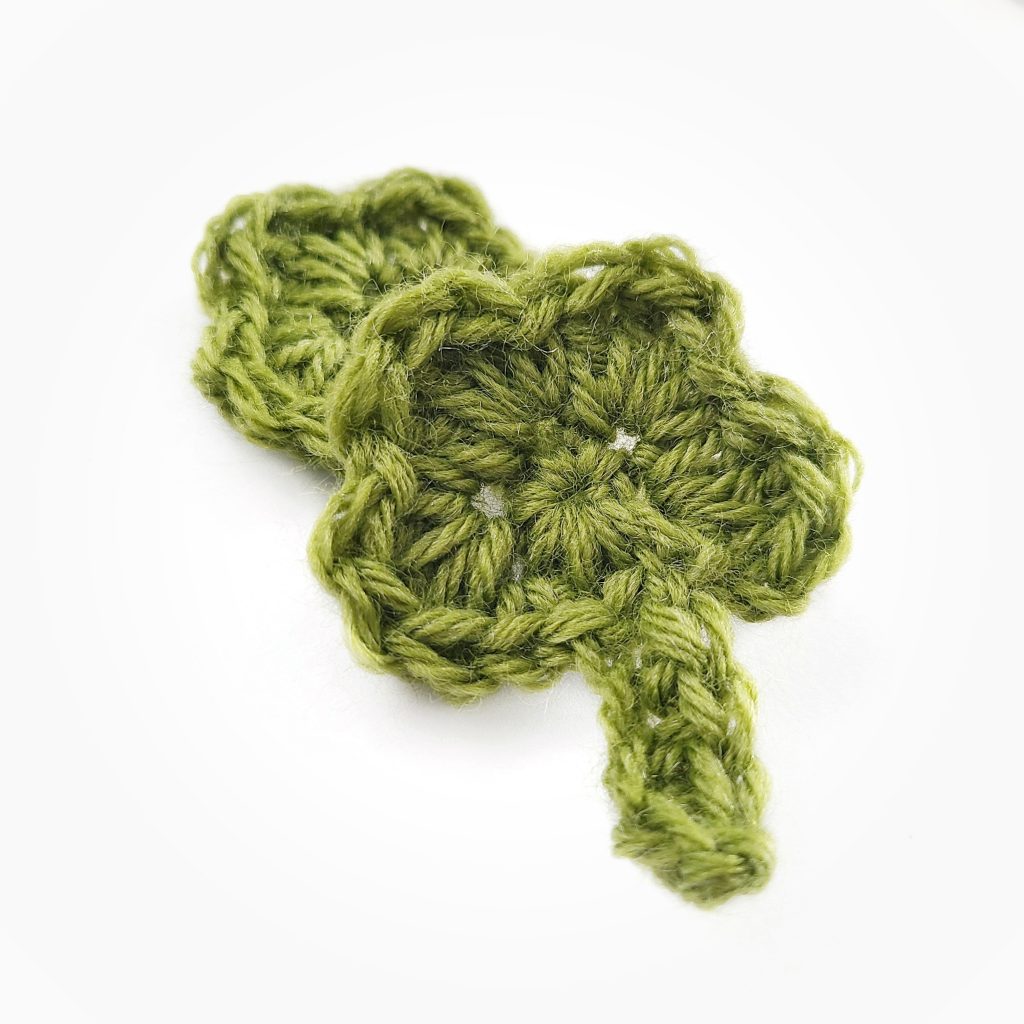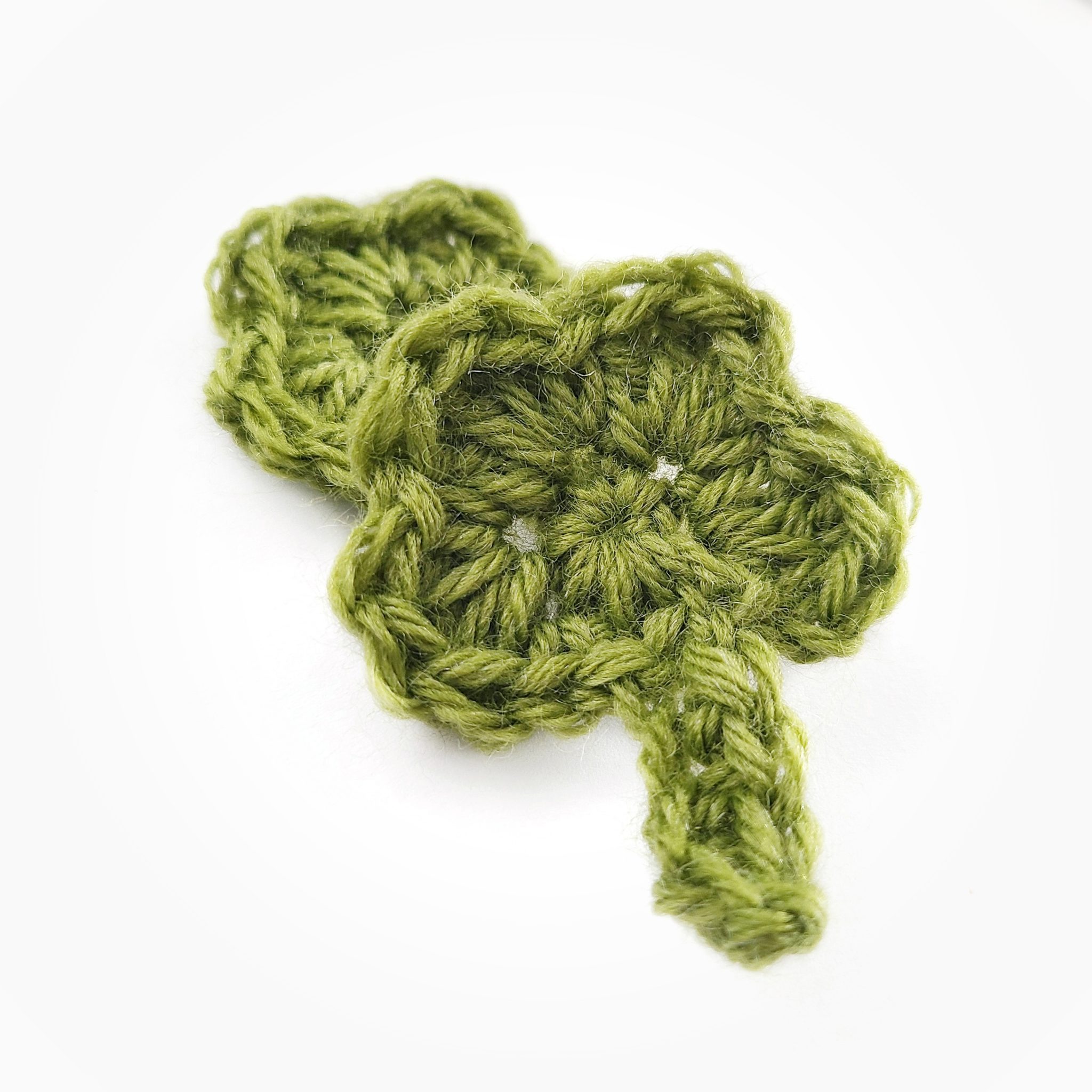 The Stitches
To make these clovers, you will need to know some basic crochet stitches. If you can single crochet and double crochet, then you will be good to go. Learn more about each stitch below if you'd like a refresher.
Crochet Stitches for a Clover
Single Crochet(sc):
Insert hook from front to back in the second chain from the hook or designated stitch
Bring the yarn over (YO) the hook and pull the yarn back through the chain (or stitch) from back to front (2 loops on hook).
YO and pull through both loops on the hook.
Double Crochet (dc):
Wrap the yarn over (YO) the hook, insert the hook into the specified st.
YO the hook again, draw the yarn through the st so there are 3 loops on the hook
YO the hook again draw it through 2 loops, so there are 2 loops on the hook
YO the hook, draw it through the final 2 loops.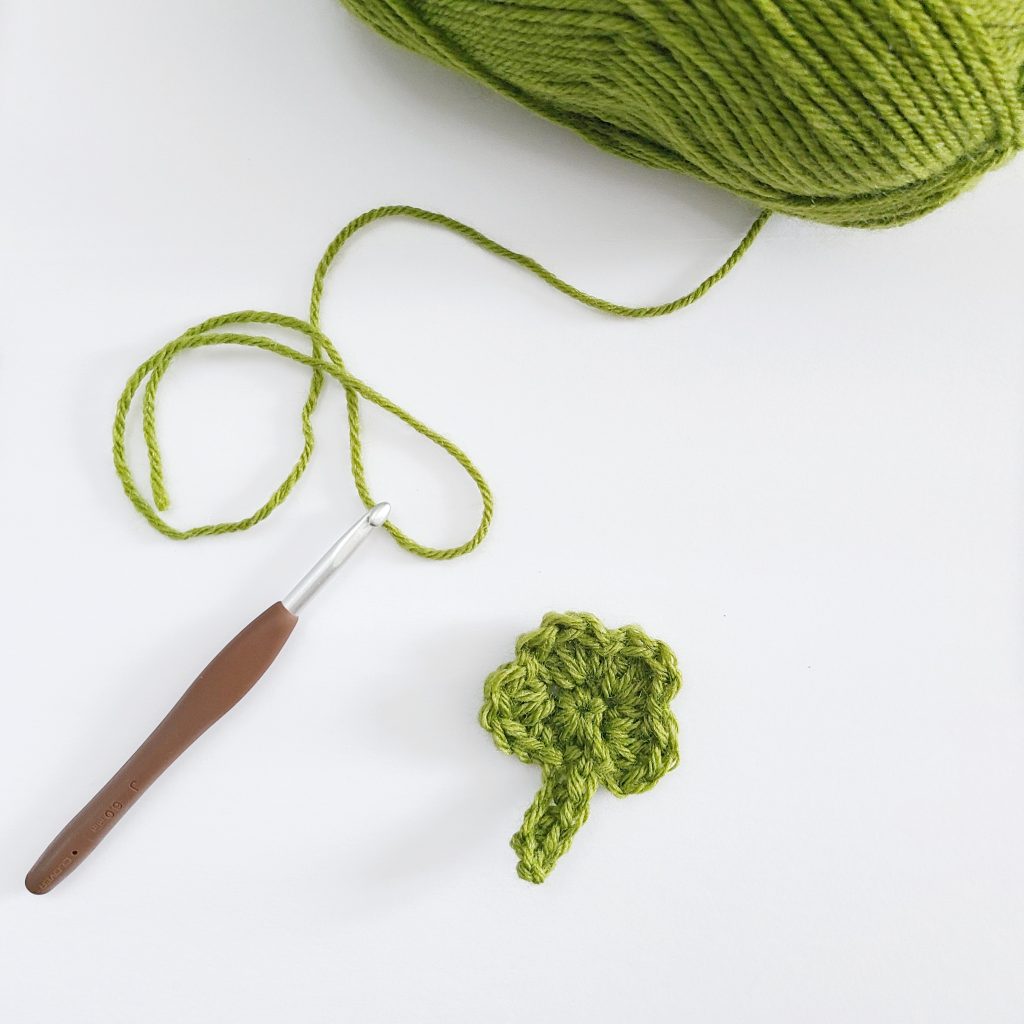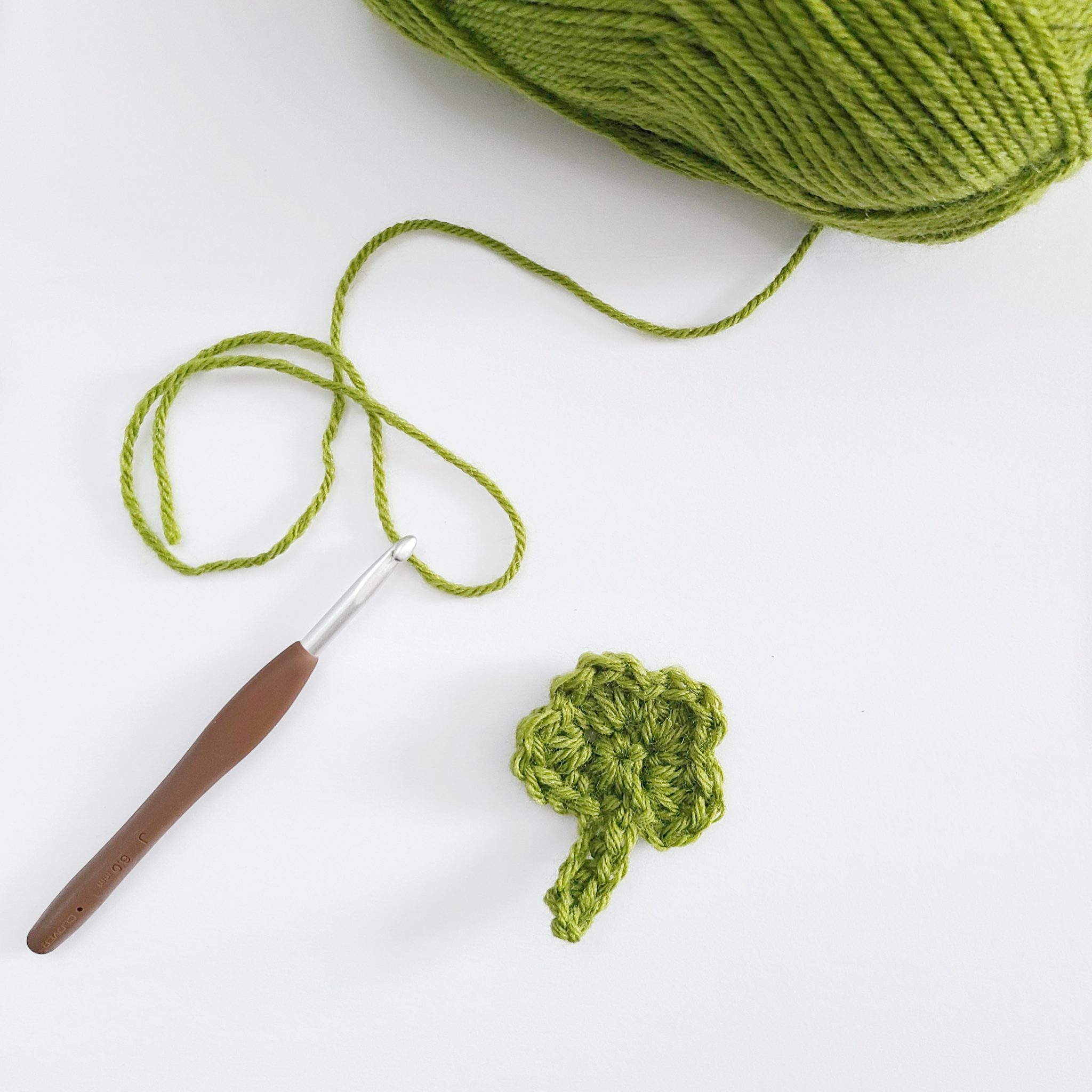 The Yarn
To make crocheted clovers you will want to use Lion Brand Vanna's Choice yarn in Dusty Green which is a four weight yarn. If you'd like to make a clover in a different color that's fine too because Vanna's Choice comes in a big variety of colors that you can pick from.
You could use any brand of #4 weight yarn you have on hand but just be aware they may turn out slightly different from my clover examples.
You will only need a small amount of yarn to crochet a clover so leftover yarn or yarn scraps would work great if you have any saved.
Ready to Get Started?
Scroll on down to find the full free clover pattern for Saint Patrick's Day as well a picture tutorial.
Happy Clover Making!
Four Leaf Crochet Clover Pattern
Skill Level: Easy
Materials
Finished Size
Approximately 2″ width & 3″ height at widest & tallest points of the clover.
Notes
Written in standard US terms
Block shamrock after weaving in ends so that it lays flat and has better shape.
See stitch abbreviations above to see what they mean in the pattern.
If you have any questions, please join the Easy Crochet Facebook group for a faster response. We are nice. Promise!
Use these clovers as appliques, string together as garland and much more!
The Clover Pattern
Round 1: ch 2, in 2nd ch from hook sc 6 times, sl st to top of first sc.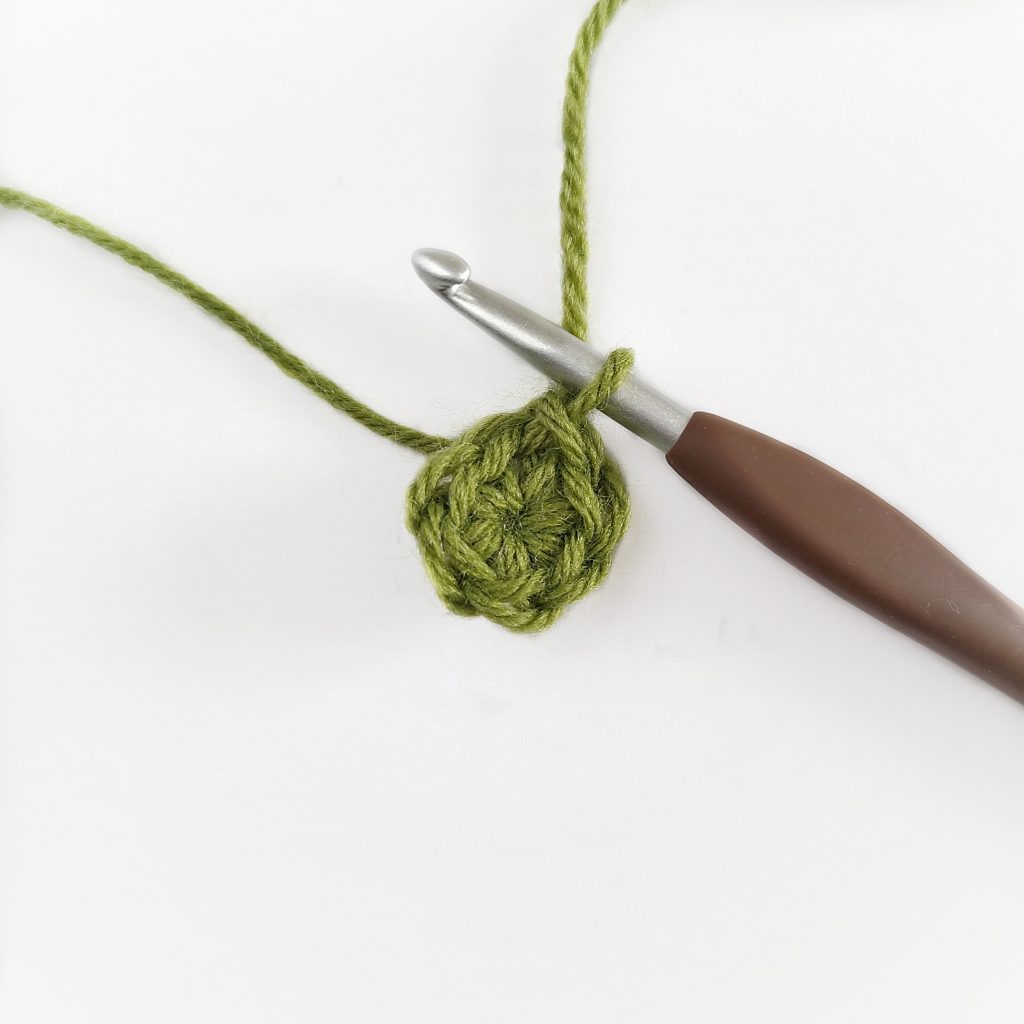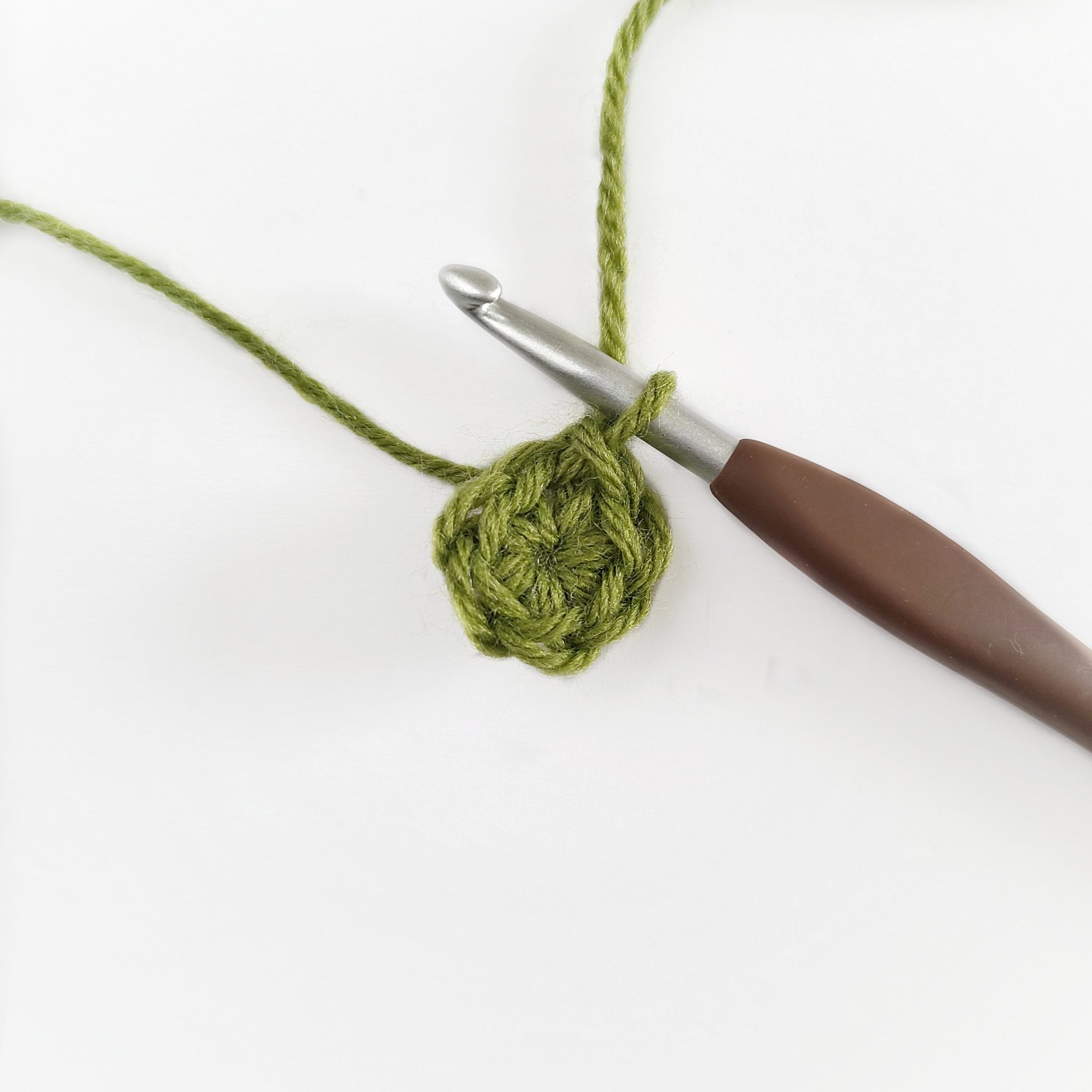 Round 2: ch 2, dc 2 times in first st, sc in next st, dc 3 times in same st as sc, sc in next st, dc 3 times in same st as sc, sc in next st, dc 3 times in same st as sc, sc in next st, sl st in next st, ch 5, in 2nd ch from hook sc, sc in next 4 ch's sl st into sl st from round 1.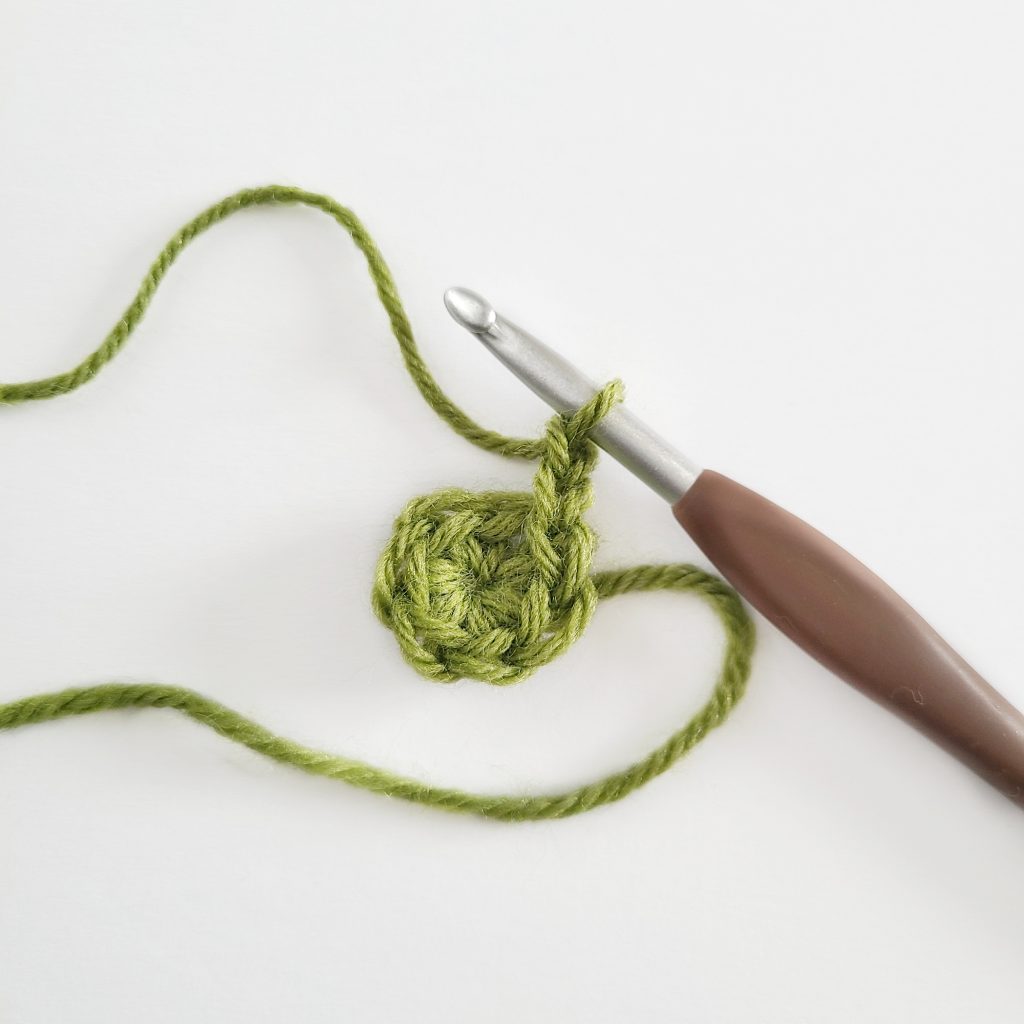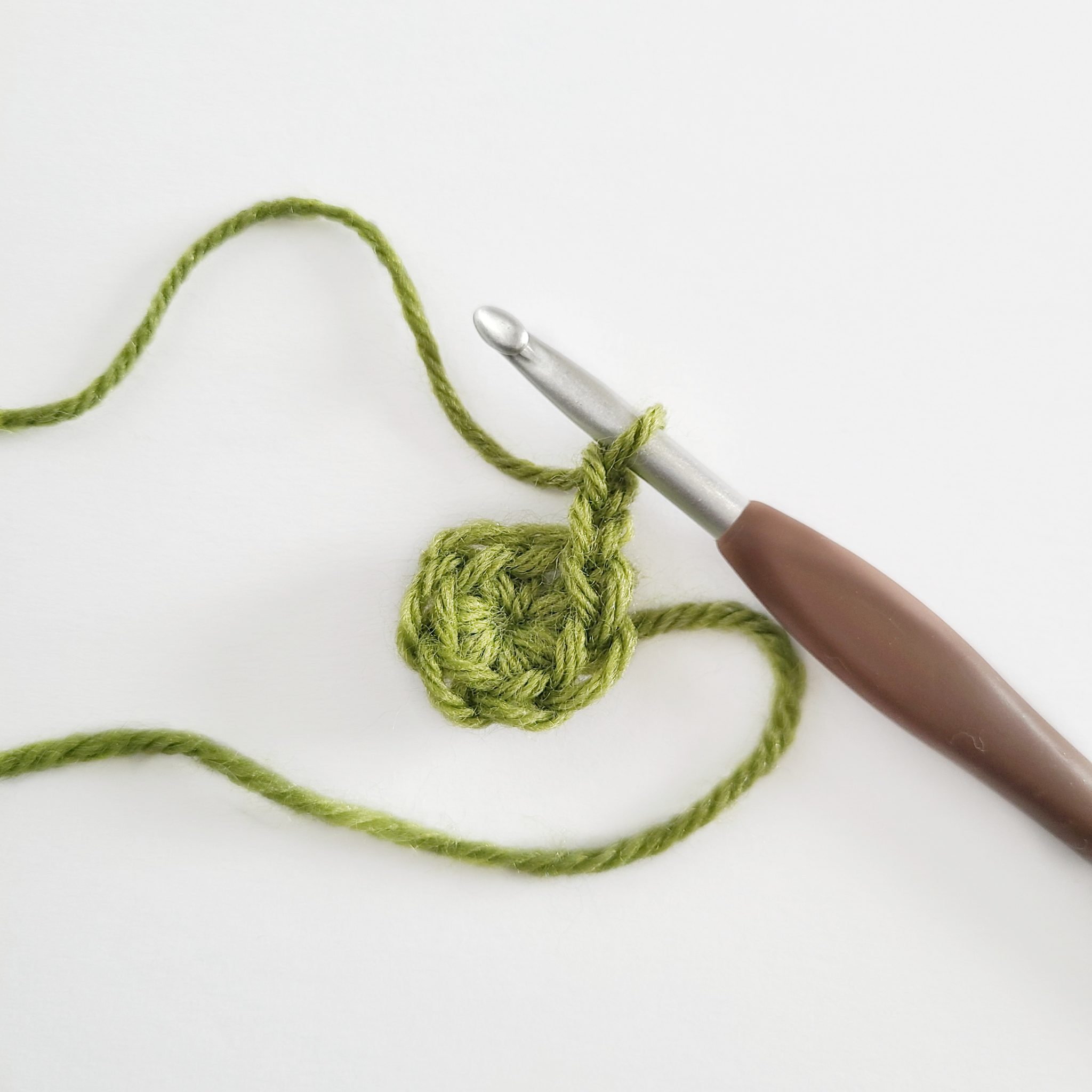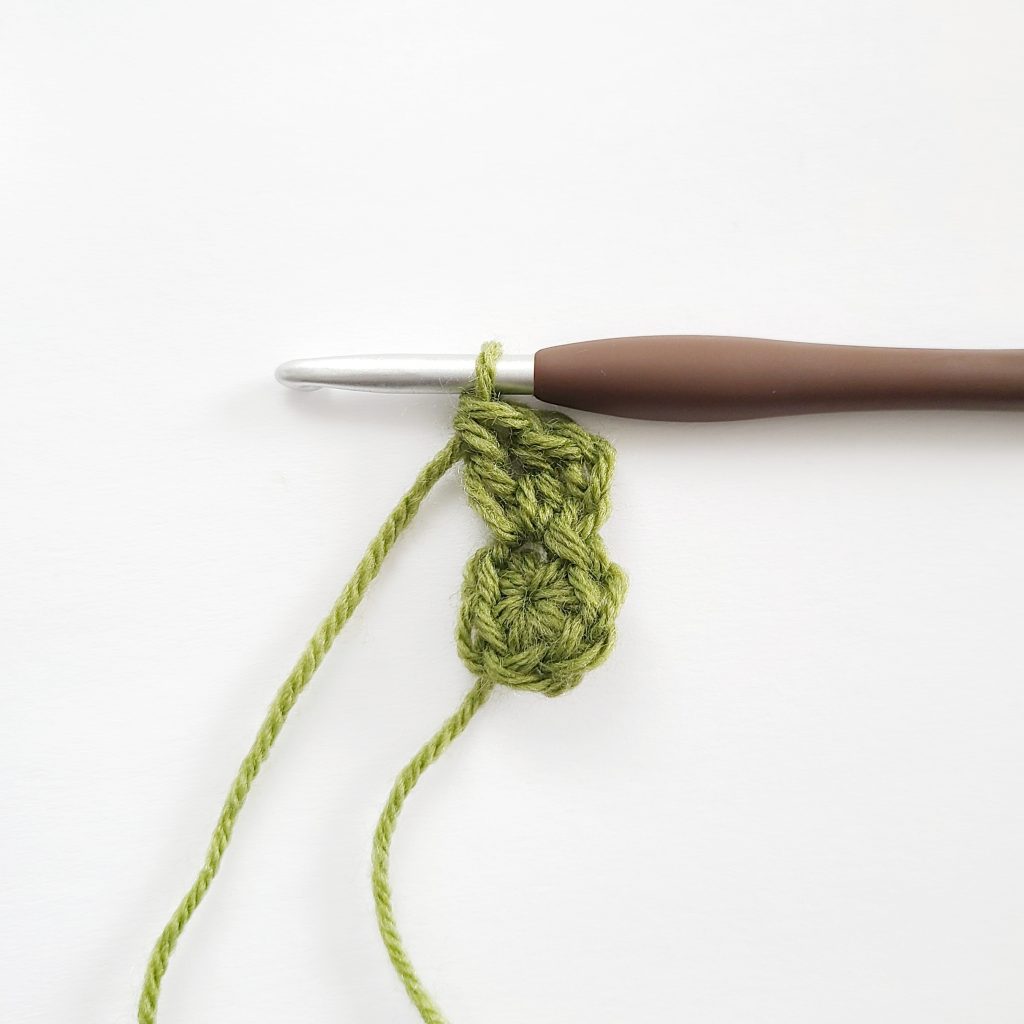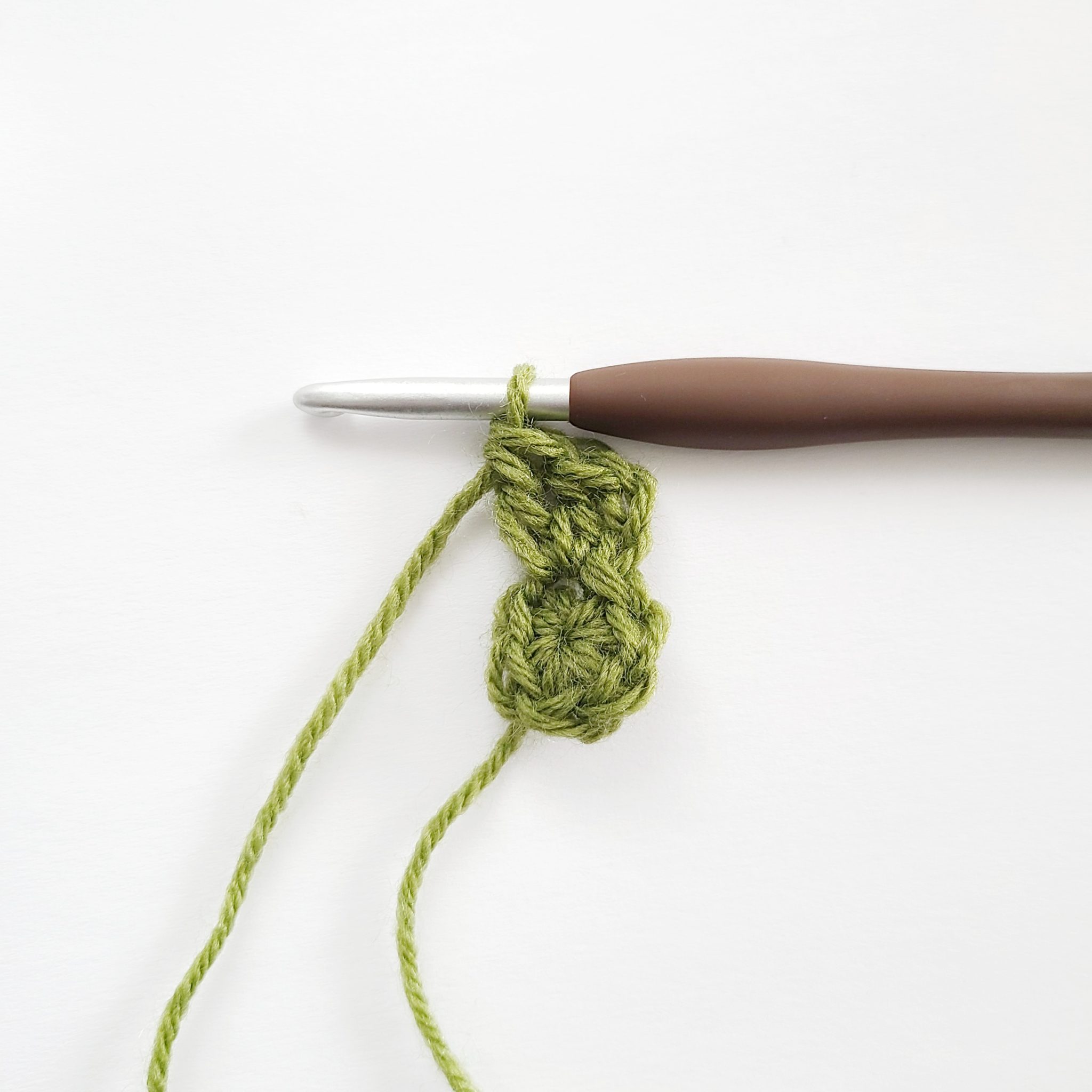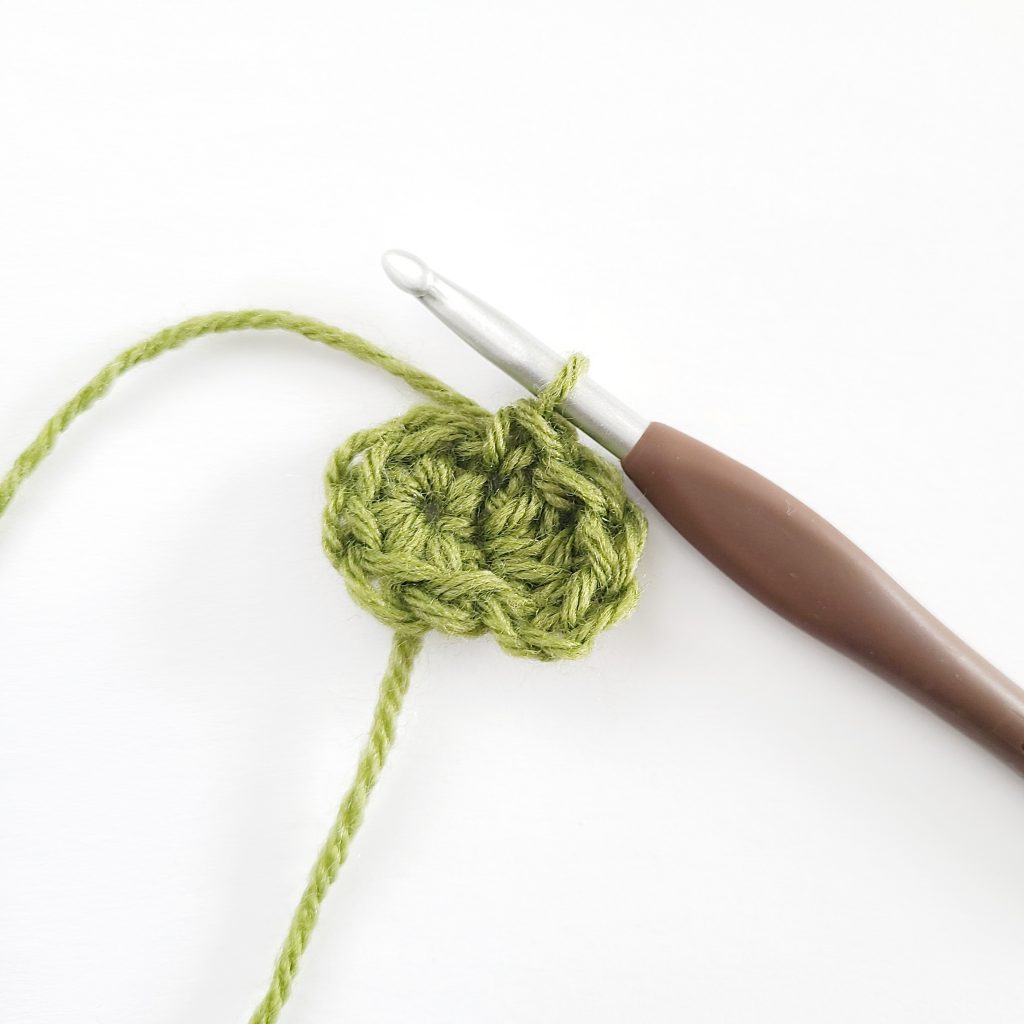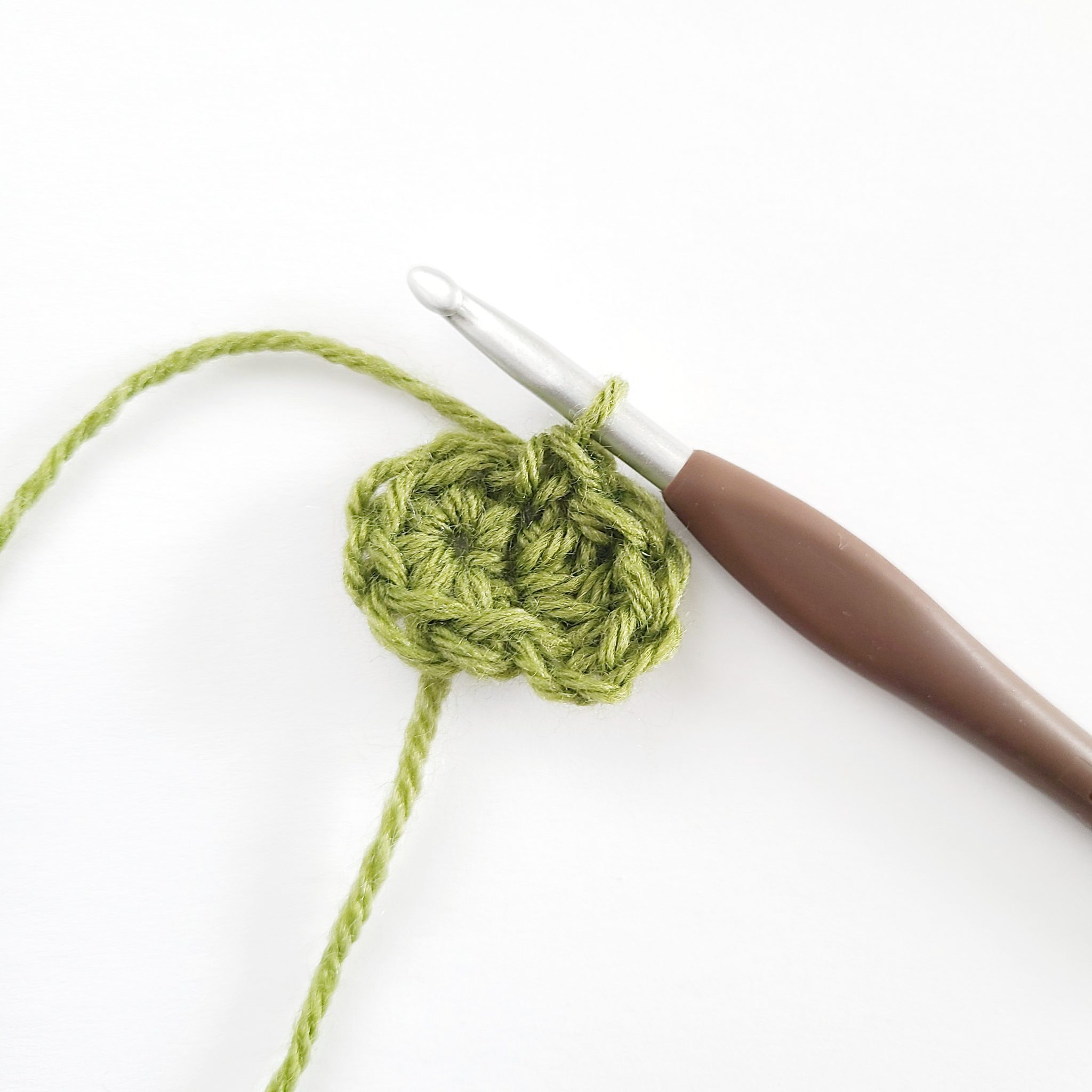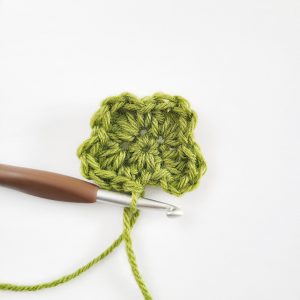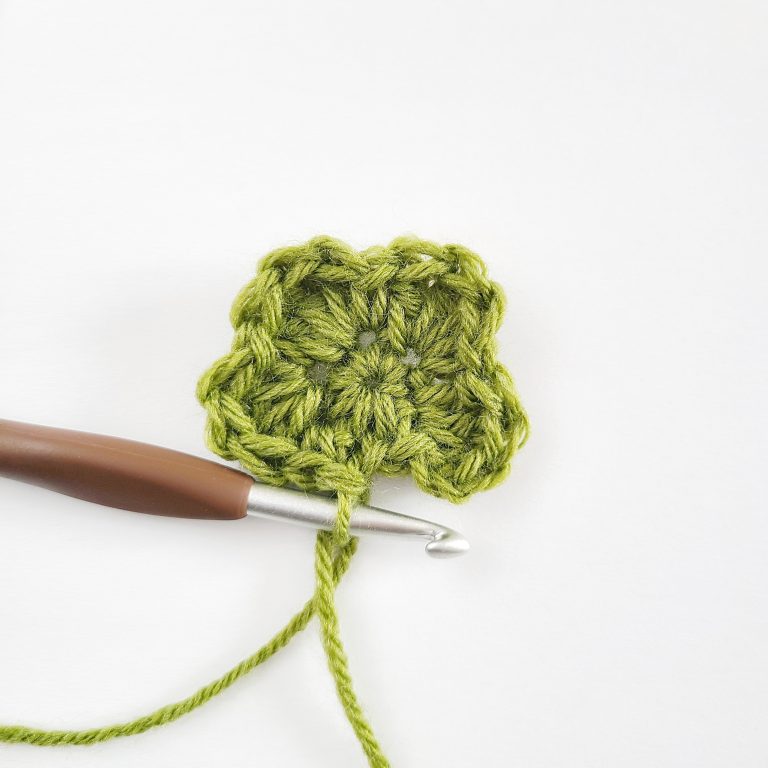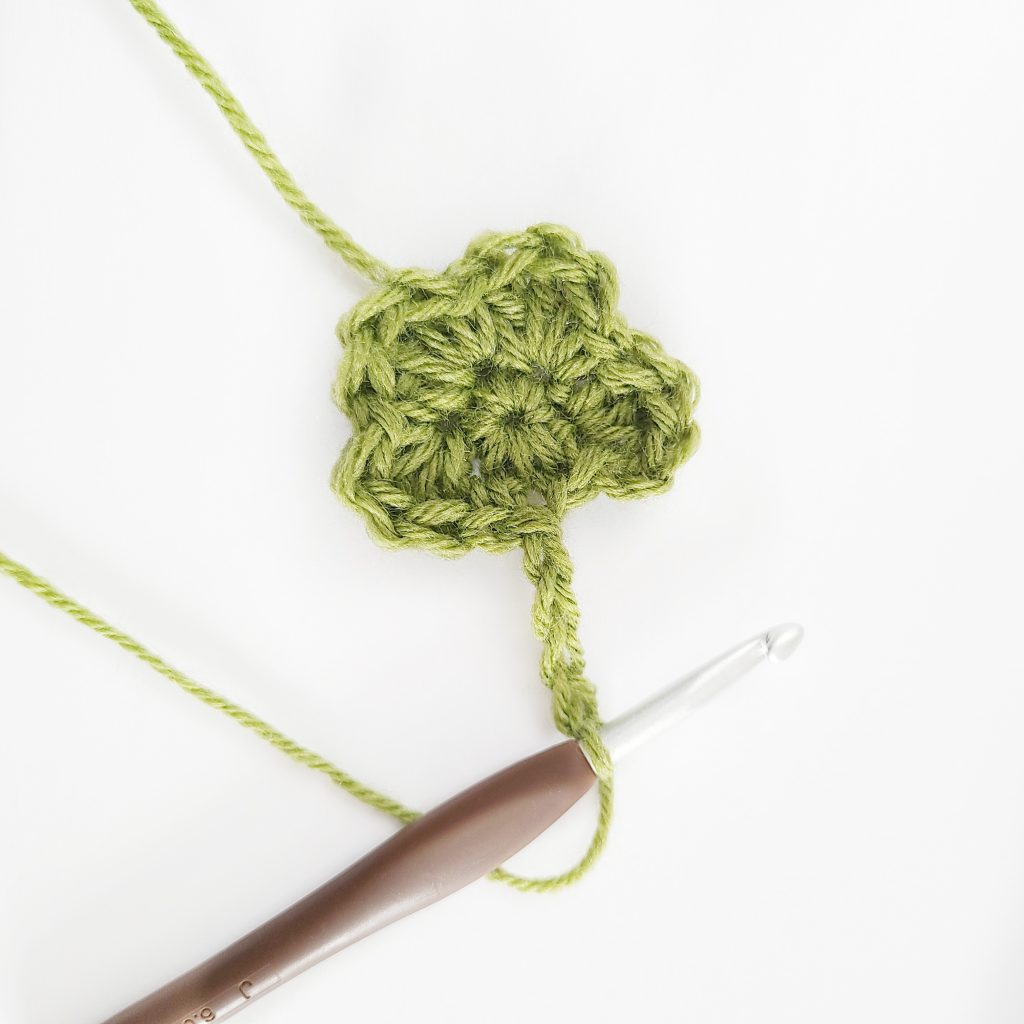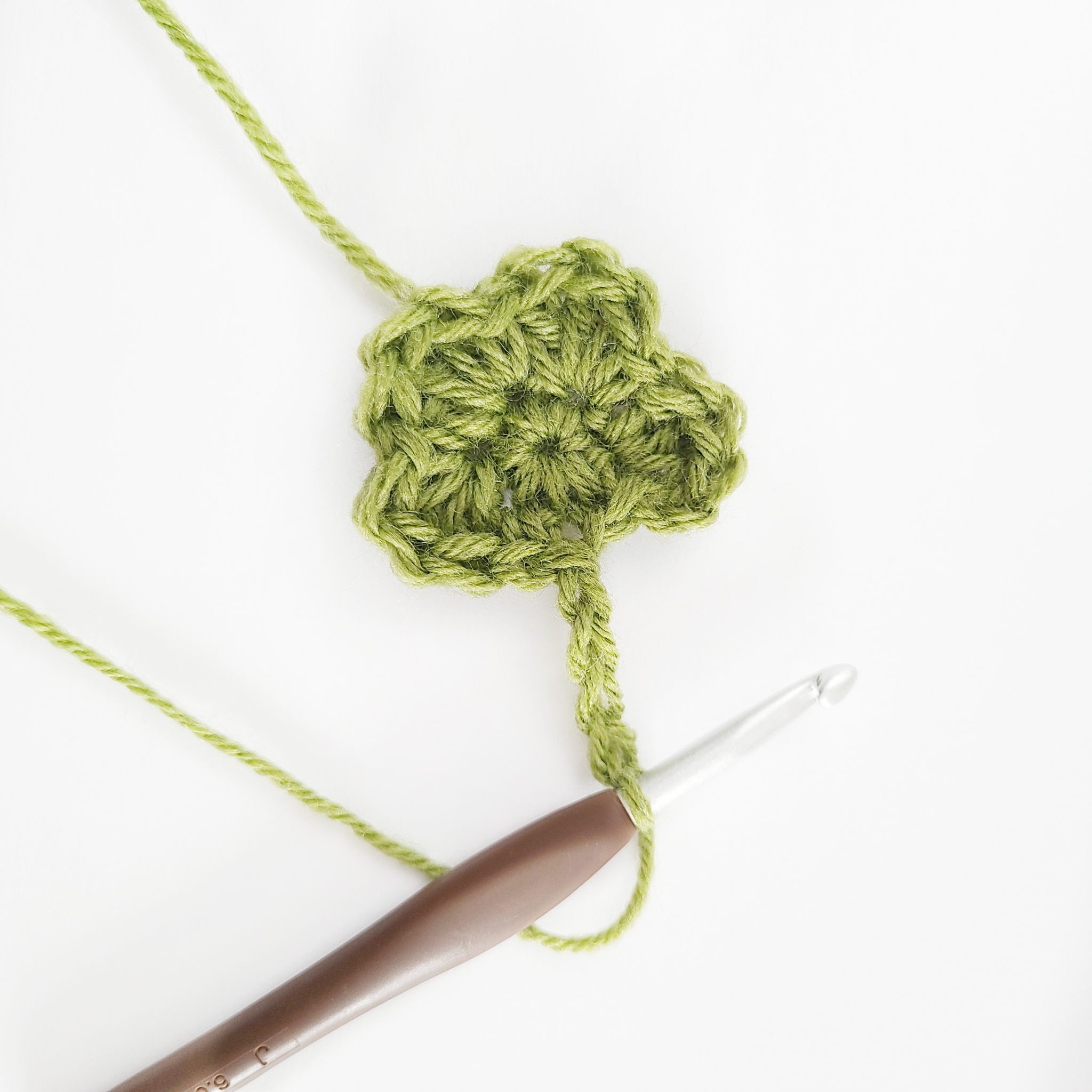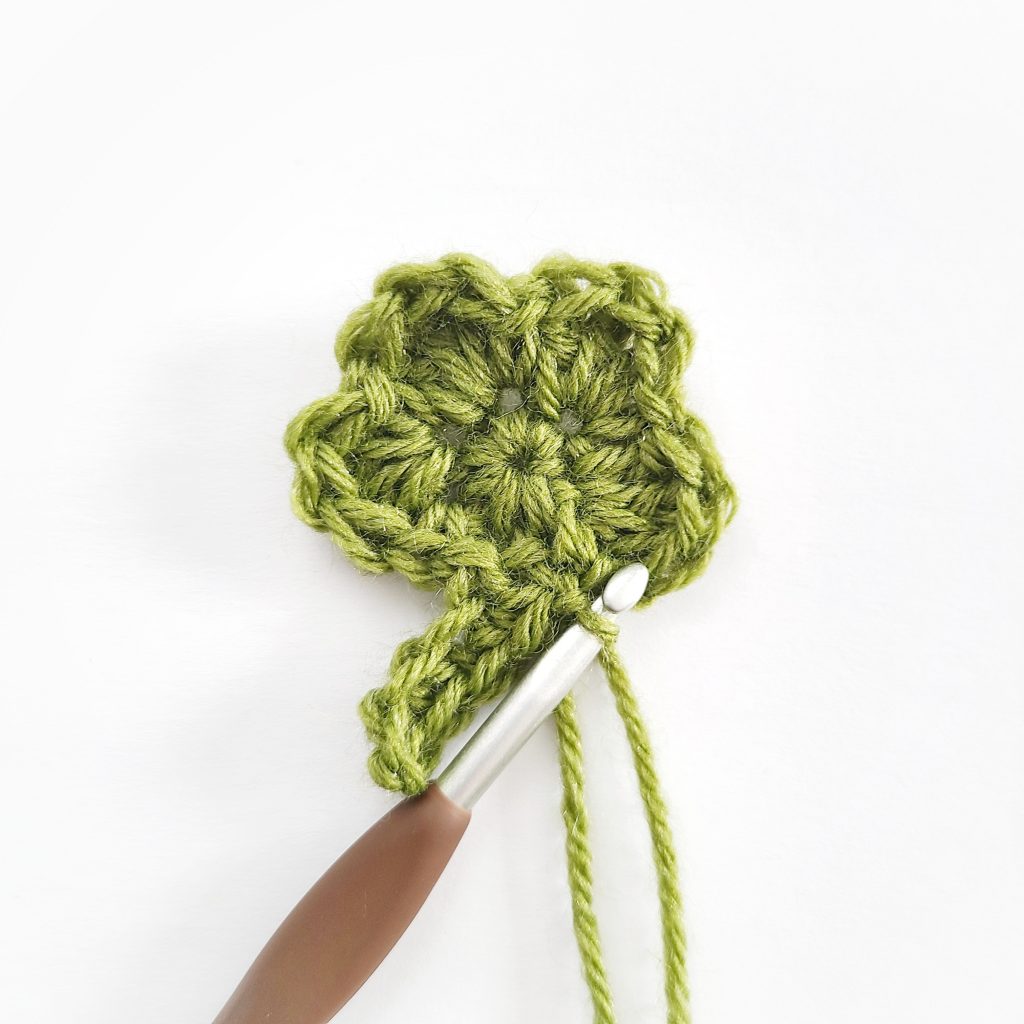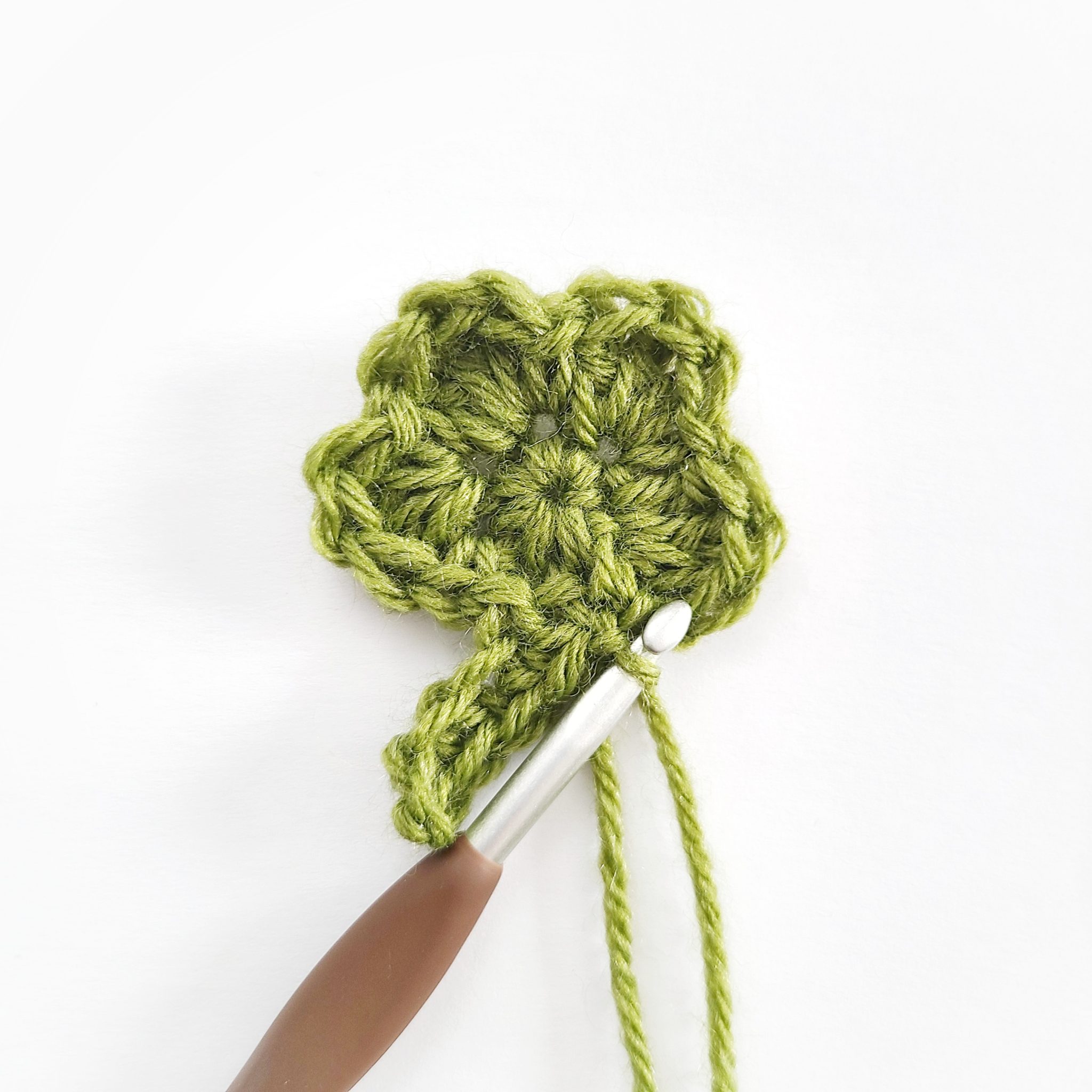 Finishing: pull yarn through last st and cut with scissors. Weave in loose ends with a yarn needle. Block clover if desired. (check notes section above for link on how to block)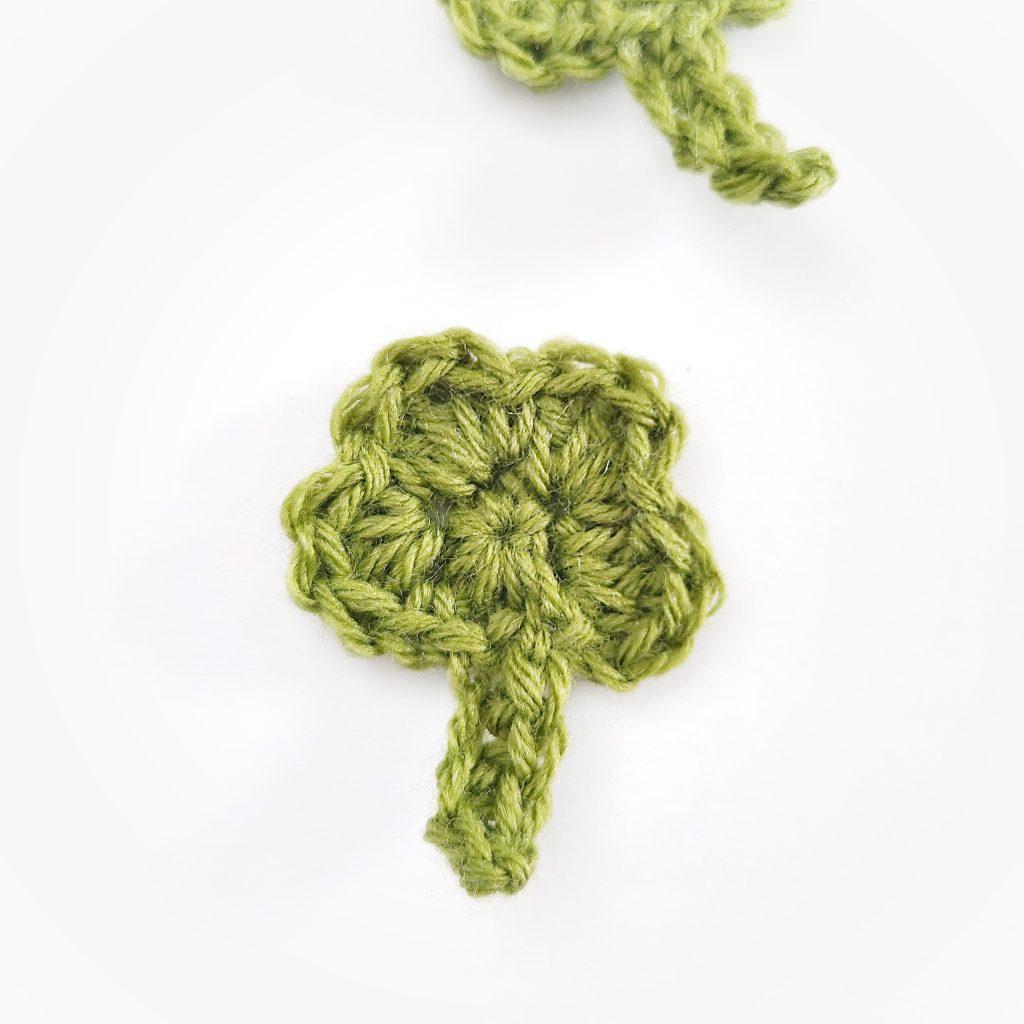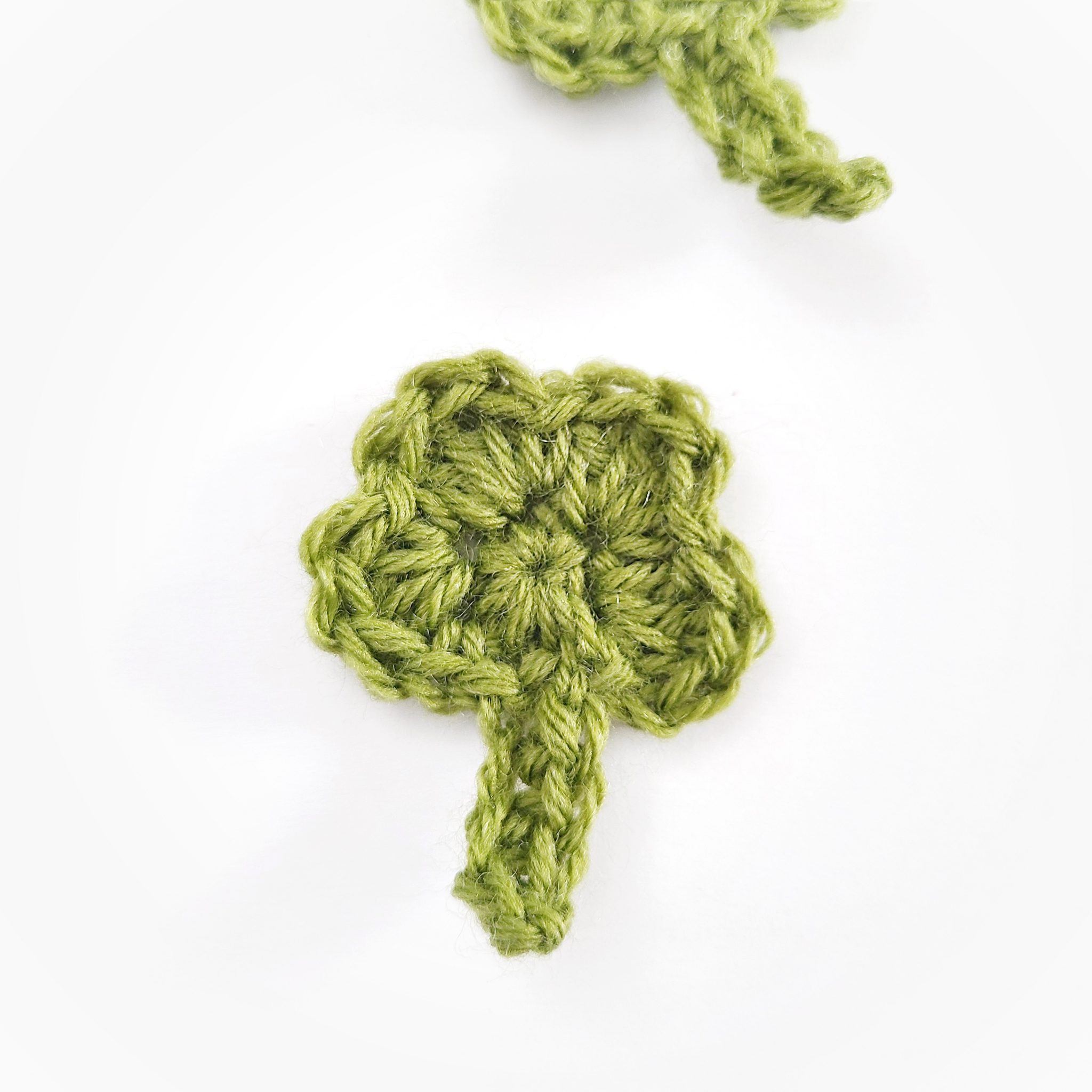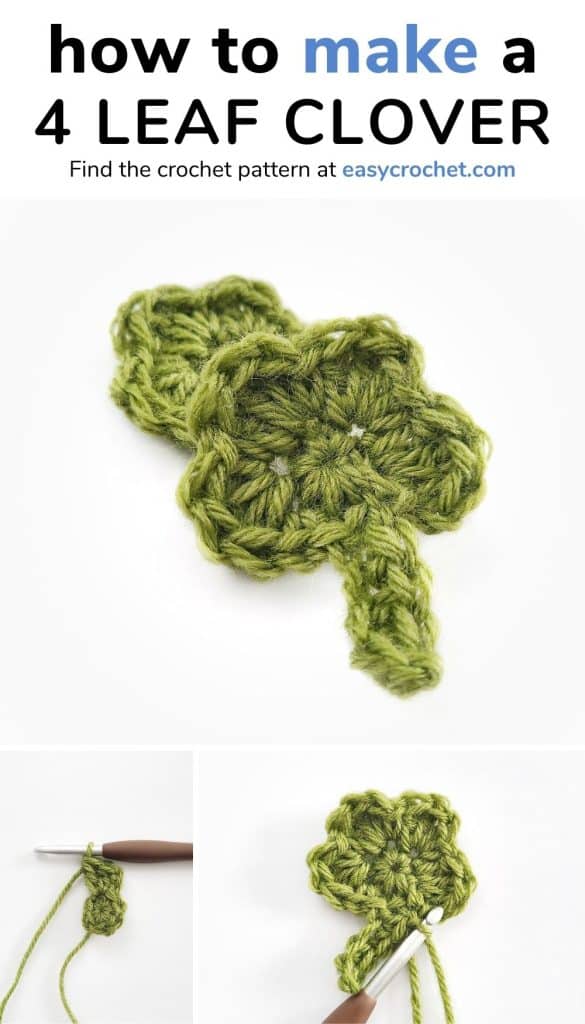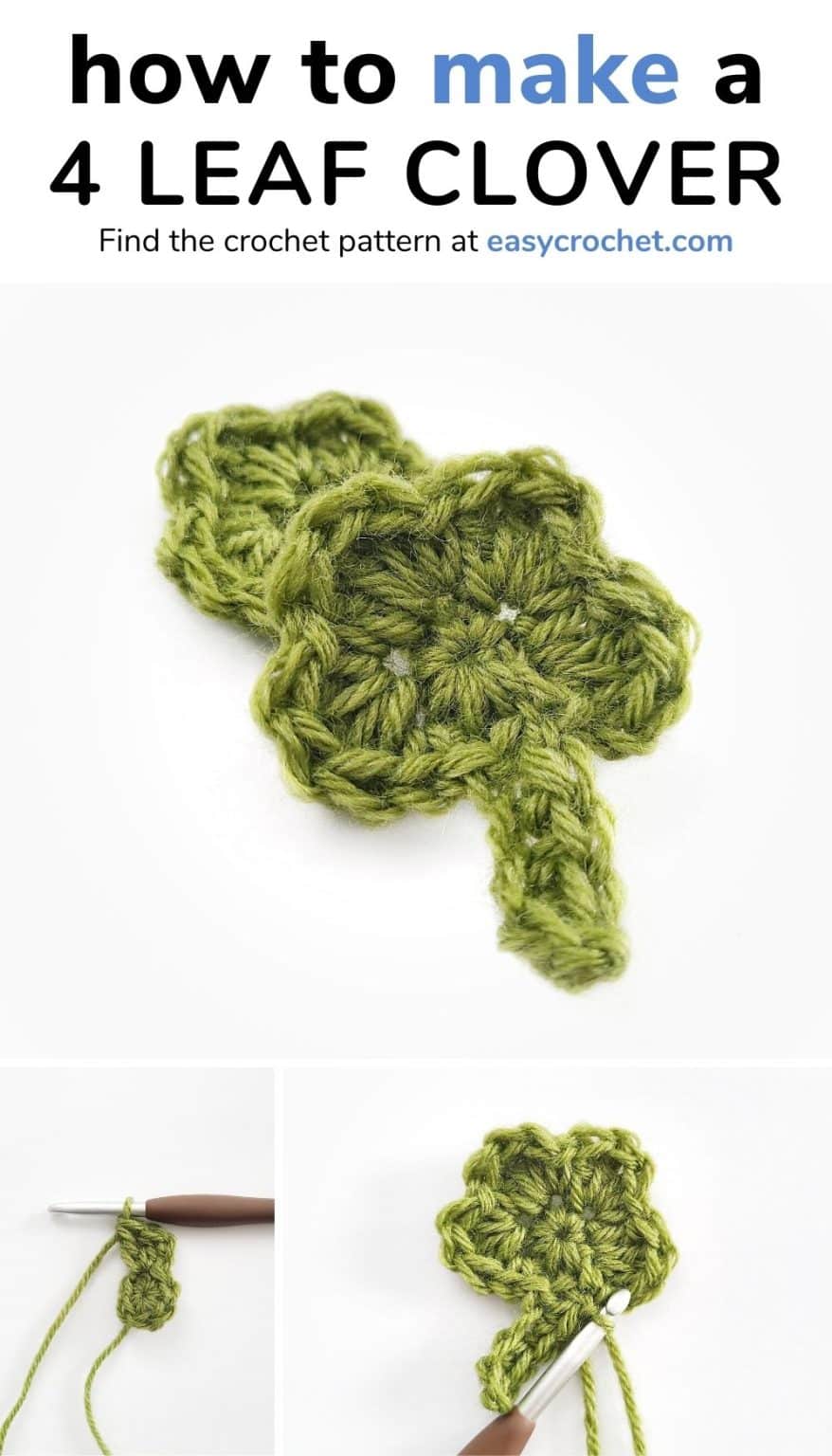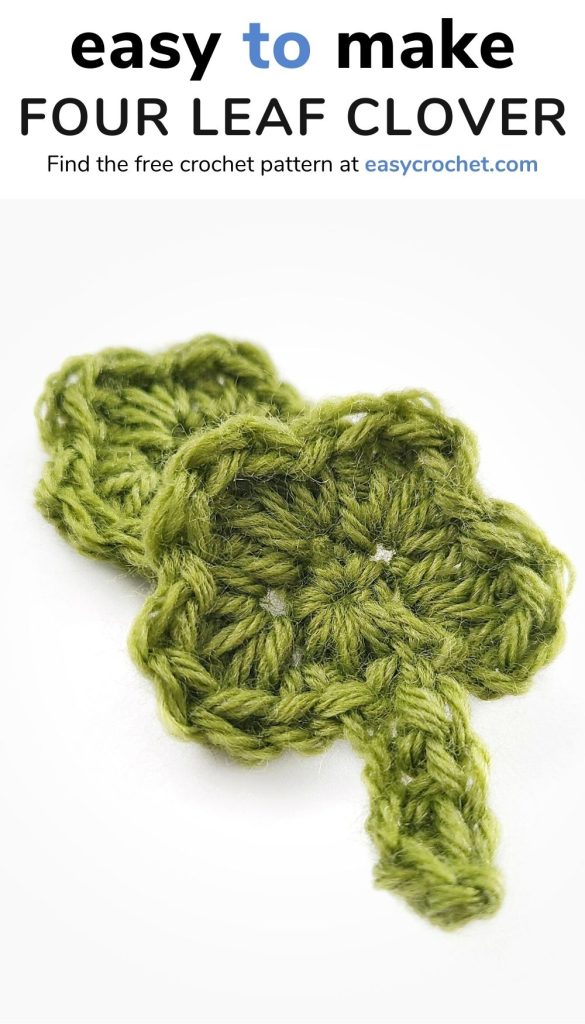 More Free Crochet Patterns