Easy Striped Knit Patterns to Try Today!
If you love simple knitting patterns and love stripes, then this is the post for you!
Read on down to find the full collection of free knitting patterns that all have stripes.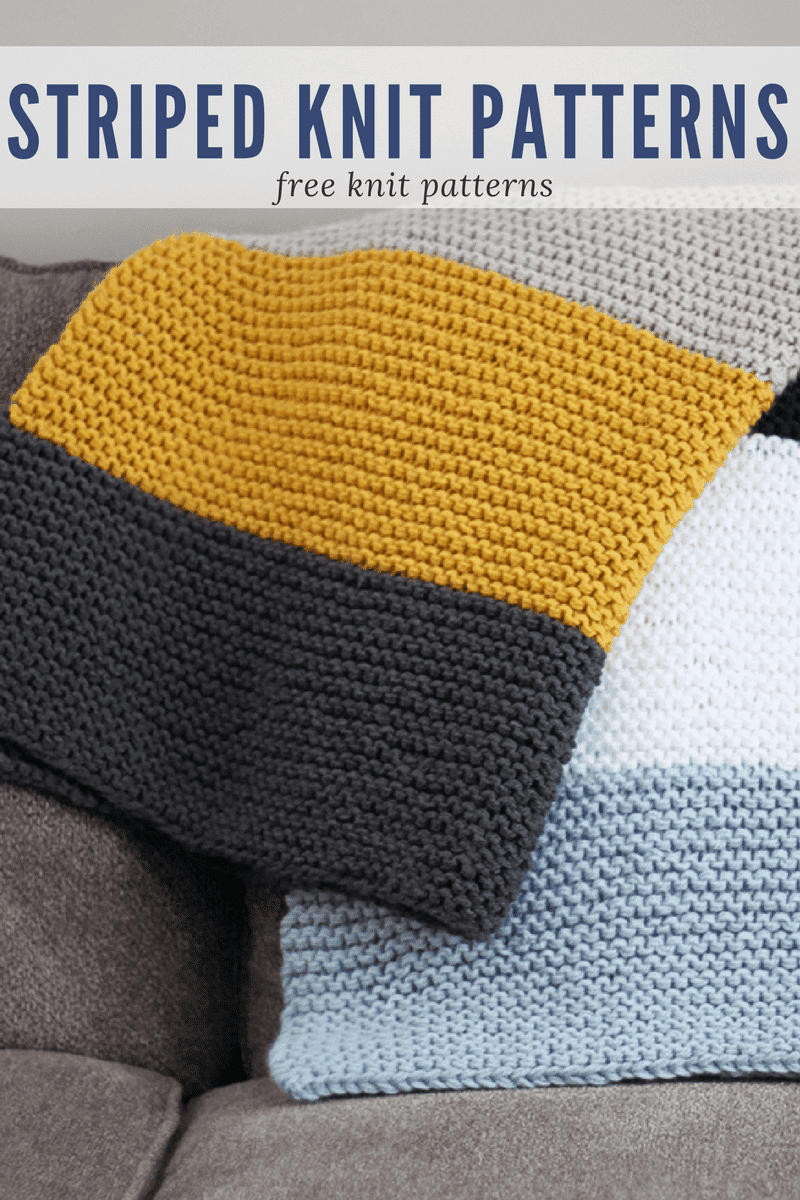 Knit Patterns that Are Striped
I am mostly a crocheter, but I love knitting and really should do it more! I love free knitting patterns for beginners (because I would consider myself one) so I made sure these were just that!
To give myself some motivation I've handpicked some top simple striped knitting patterns on the internet ranging from scarf knitting patterns, wraps, blankets and much more.
The Yarn
All of these knitting patterns for beginners feature Lion Brand Yarns which are my go-to yarns when working almost any project!
With the choices below, you will be sure to find something on this list for everyone!
Happy Knitting!
All Free Striped Knit Patterns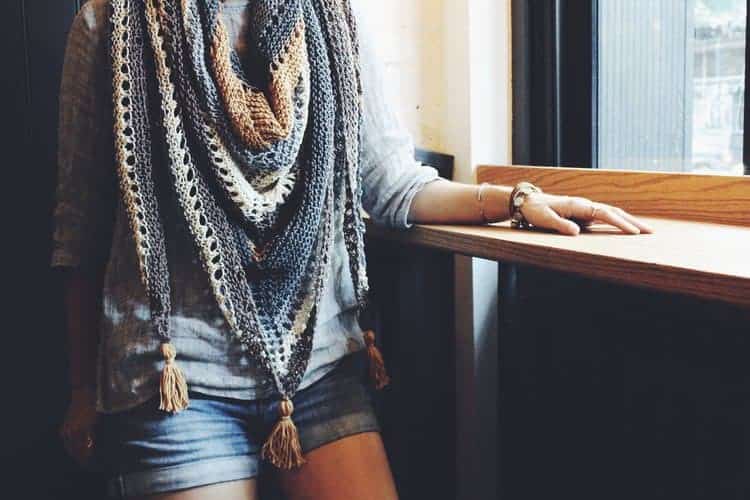 1. Striped Coffee Shop Wrap Pattern from Two of Wands
This wrap is beautiful, neutral and just perfect to snuggle up in. This striped knit pattern is definitely a must make!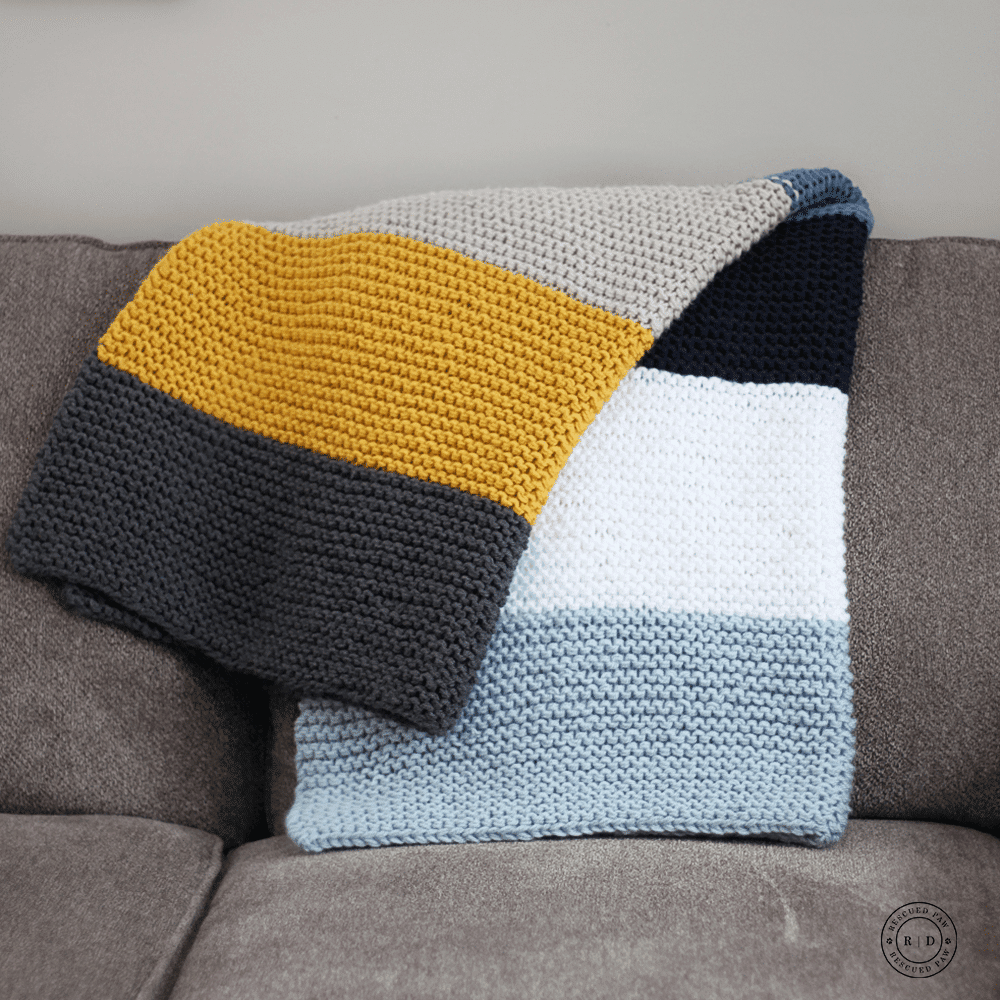 2. Simple Striped Knit Blanket Pattern From Easy Crochet
This blanket is great for beginners (Psst… This design would be a great baby knitting pattern in a smaller size) because it use just one stitch! Go Ahead and try this easy knit blanket today!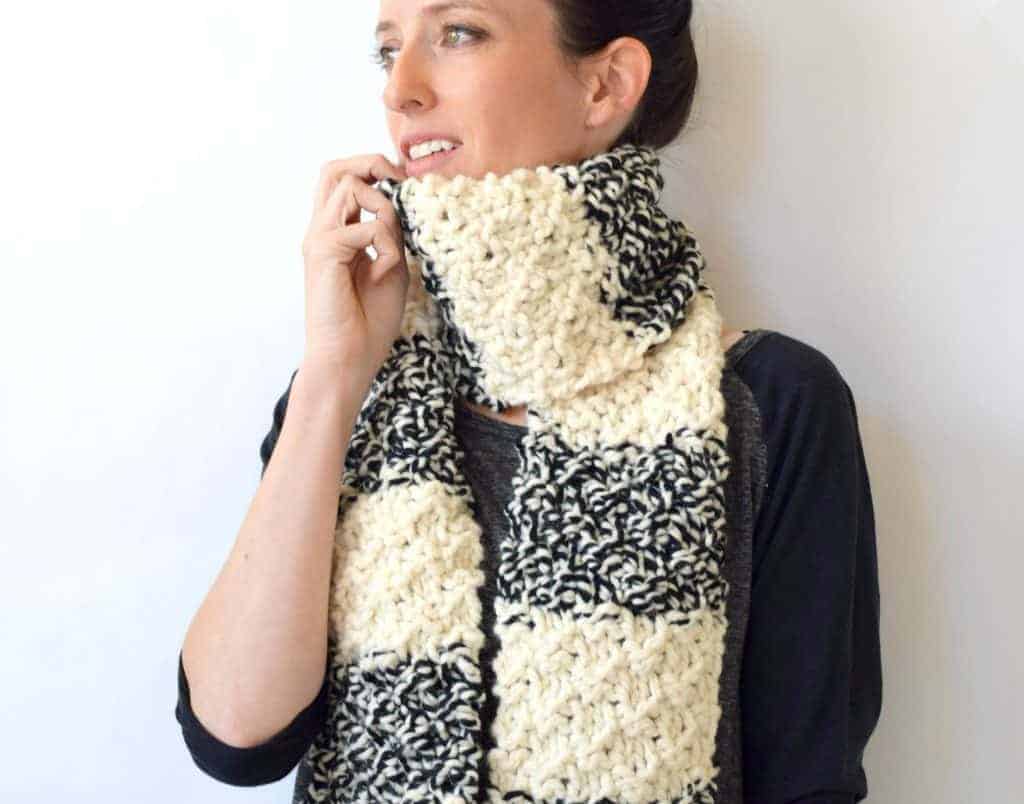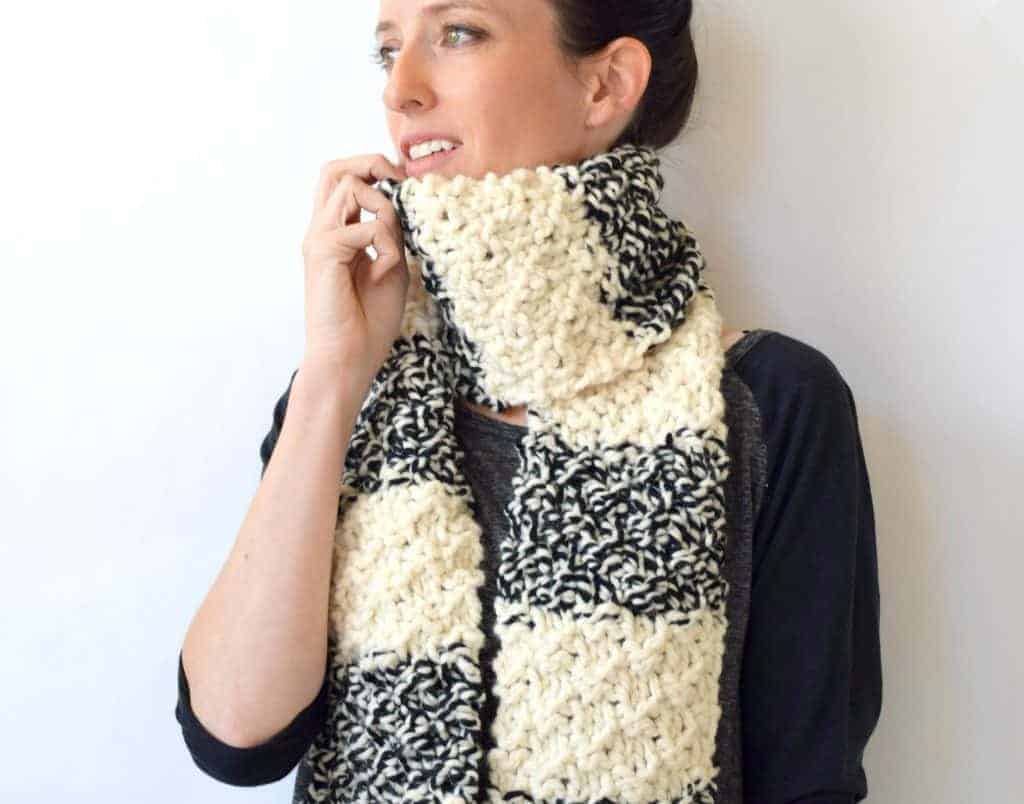 3. Striped Knit Scarf Pattern from Mama in A Stitch
If you'd prefer something a little smaller to tackle then this simple knit scarf is a must try!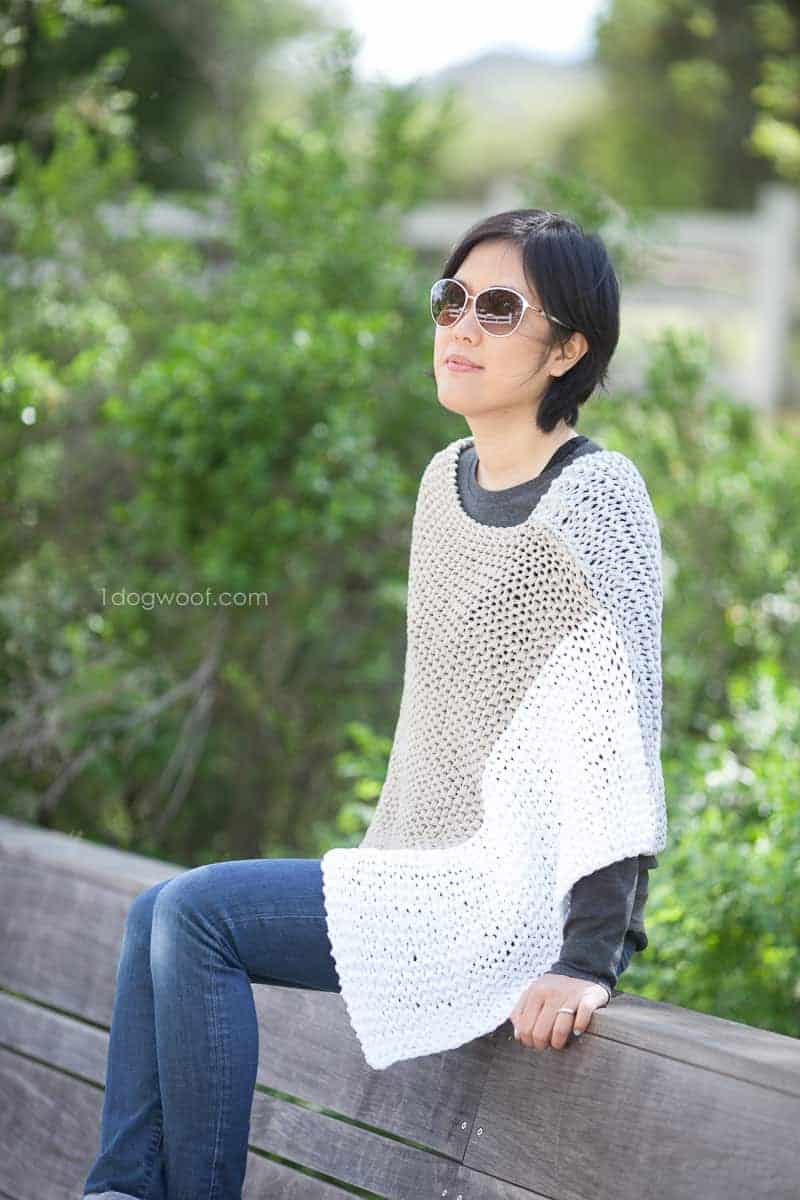 4. Color blocked Striped Poncho Pattern by One Dog Woof
This striped (OK maybe color blocked) poncho is a beautiful simple piece and is great beginner knitter project to try. 🙂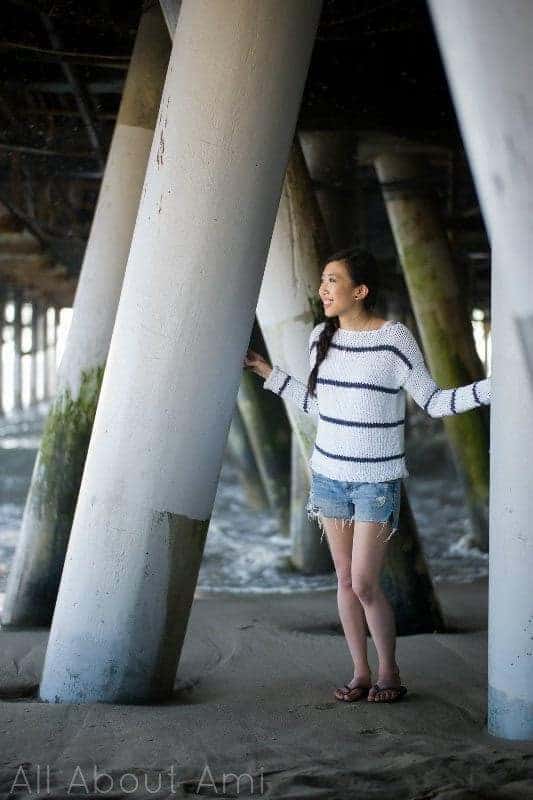 5. Striped Knit Sweater Pattern From All About Ami
This simple but beautiful piece is a must knit sweater pattern and is great for all seasons of the year!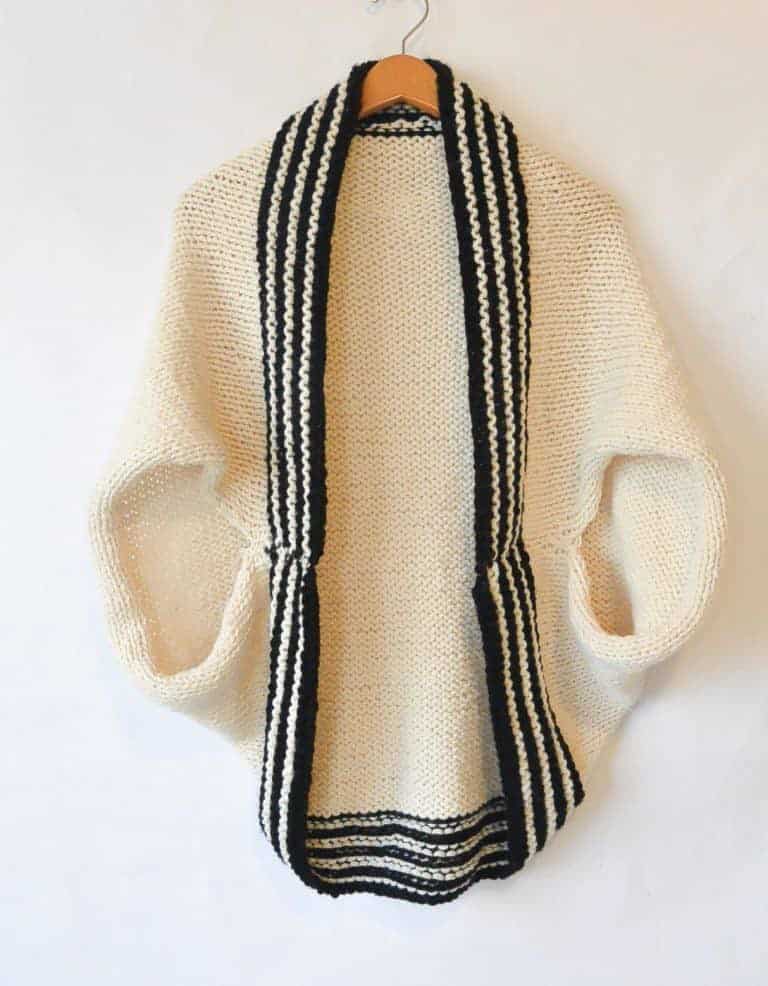 6. Gorgeous Striped Sweater Wrap from Mama in A Stitch
And finally this striped knit sweater wrap looks amazingly cozy and the detail on the inside collar is beautiful! Don't miss out on making this one!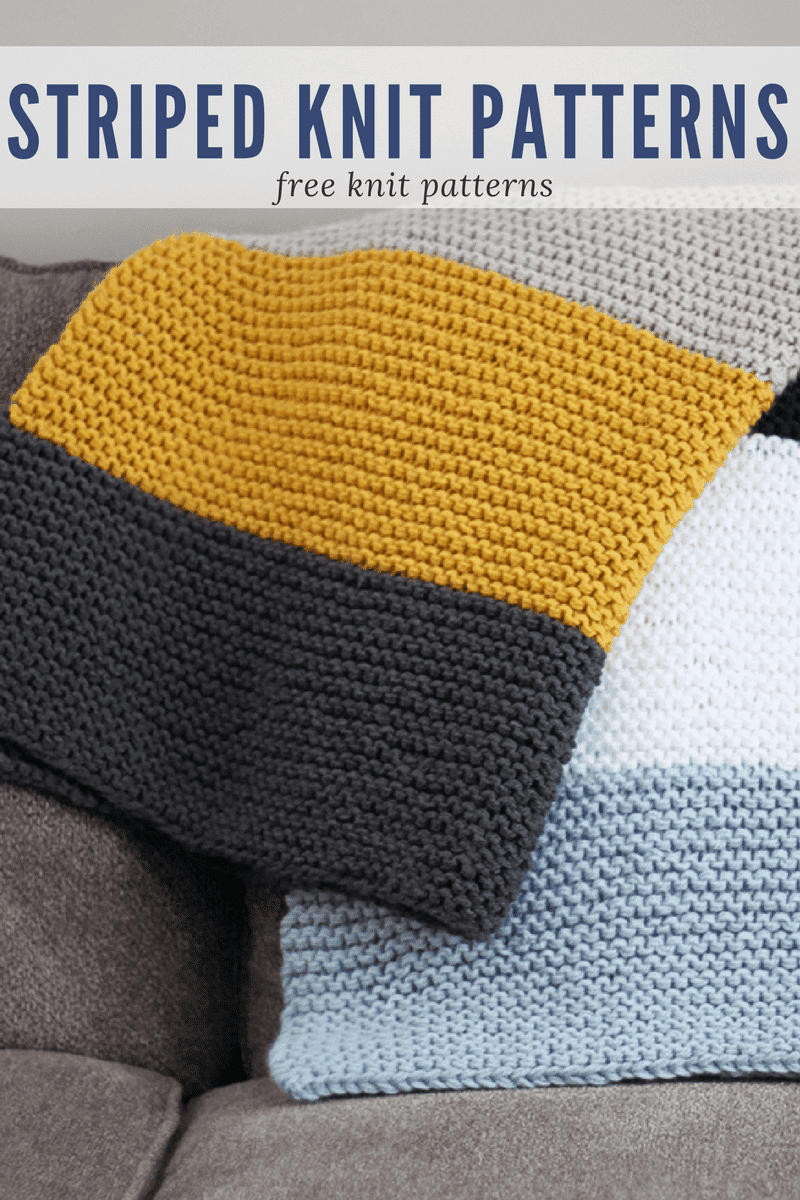 That's it! I hope you enjoyed all these Free Striped Knit Patterns!
I hope you found one that you can't wait to knit! I even think I inspired myself to pick up some knitting needles sometime soon! 🙂
Want more free patterns?
Follow along with me on Facebook, Instagram or Pinterest (where I pin daily!). If you prefer video tutorials you can also find me over on YouTube!
Happy Knitting!
Krista