Modified Puff Stitch Crochet Tutorial
When I designed my newest headband, the Dreaming of Clouds Ear Warmer, I created this fun stitch. It may have an actual crochet name, but I name it the modified puff Stitch for this tutorial.
The modified puff stitch crochet stitch is an easy, less bulky alternative to the traditional puff stitch. Learn how to make this fun puff stitch with my simple guide below!
This is a pretty simple puff stitch tutorial and is great for beginner crochets who would like to try something a bit more challenging. Once you get the hang of this crochet stitch, you will be able to work up my free headband pattern with no problem at all.
Find the Dreaming Clouds Headband on my blog to get started! Ready to learn this fun new "made up" stitch?
Read on down for the FREE puff stitch tutorial.
Happy Crocheting Friends!
Crochet Modified Puff Stitch Tutorial
Skill Level: Advanced Beginner
Crochet Abbreviations
YO – Yarn Over
CH – Chain
ST – Stitch
SC – Single Crochet
Notes
Written in Standard US terms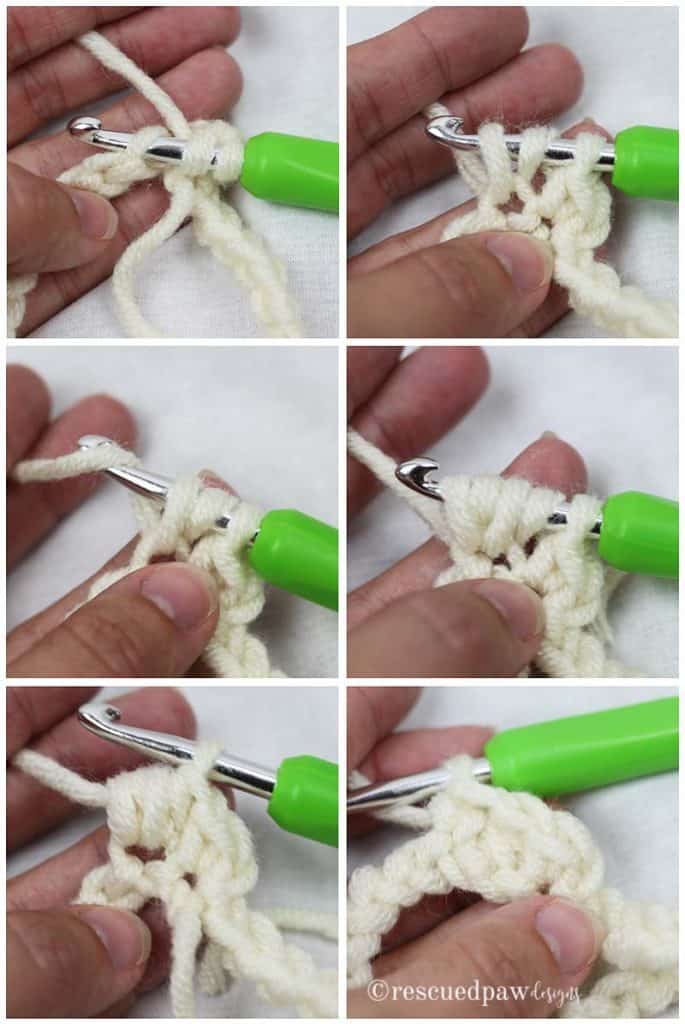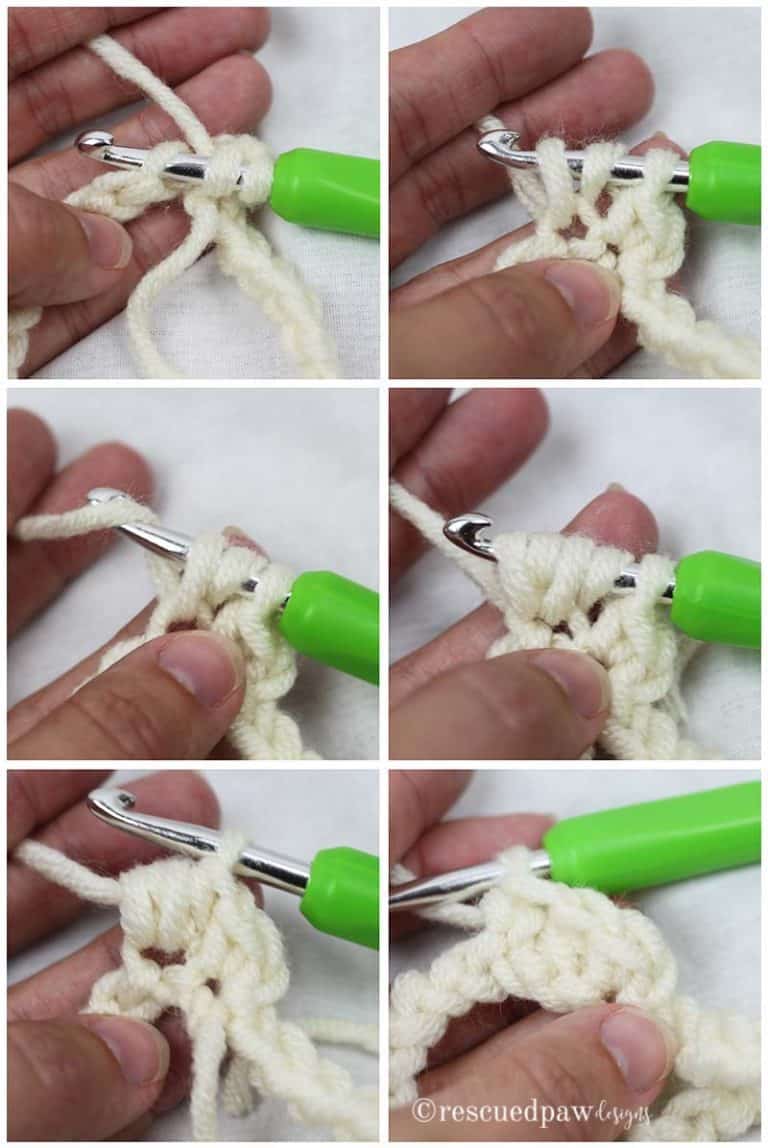 How to Crochet The Modified Puff Stitch in Crochet
YO, insert hook into specified CH or ST , pull loop through CH or ST, and make loop the same height as previous CH or ST , (YO, insert hook in same CH, YO, pull loop through CH and make loop same height as others), YO, pull through all 5 loops on hook (do not close off)
End with 1 SC in next ST.
I use this stitch specifically in my "Dreaming Clouds" Crochet Ear warmer headband.
Extra Information
SELLING: You may sell items made from patterns on Easy Crochet unless otherwise stated. If you choose to sell items made from this pattern please link back to me at www.easycrochet.com for credit. Please do not use my pictures to sell your items.
TRANSLATIONS: Please do not post a translation of my pattern(s) anywhere. If you would like to help make a translation I would be happy to publish it on Easy Crochet with a link and full credit to your blog. For further questions, please email krista@easycrochet.com
PLEASE DO NOT COPY, SHARE (a link is OK), ADJUST OR RESELL MY PATTERNS
More Free Crochet Patterns