9 Free and Easy Crochet Patterns for Slippers
If you are looking for some quick and easy crochet slippers to try, then this collection of free crochet patterns will be super helpful!
Most of these crochet patterns take less than two hours and are beginner-friendly. Pretty much any skill level of crocheter can make them!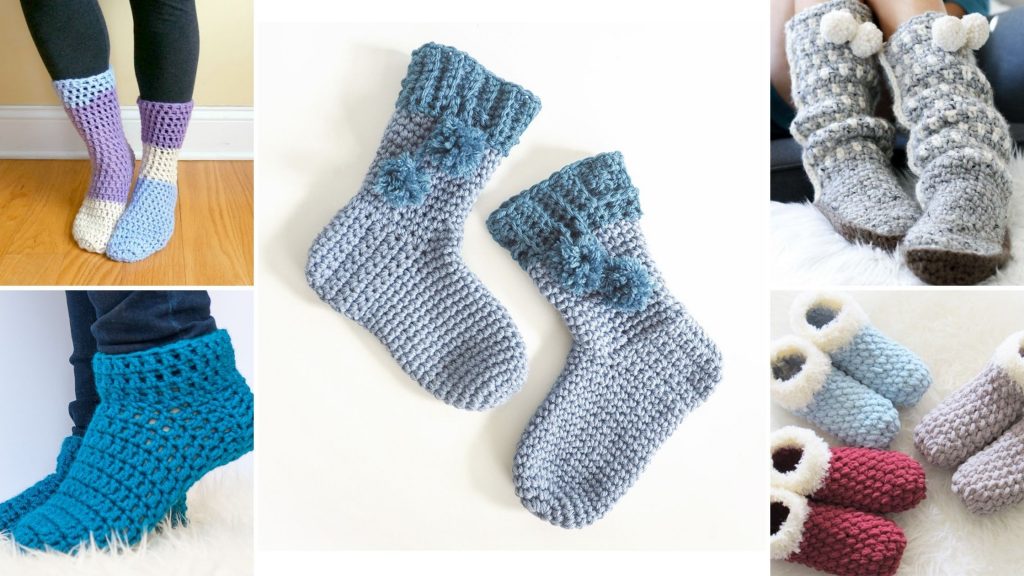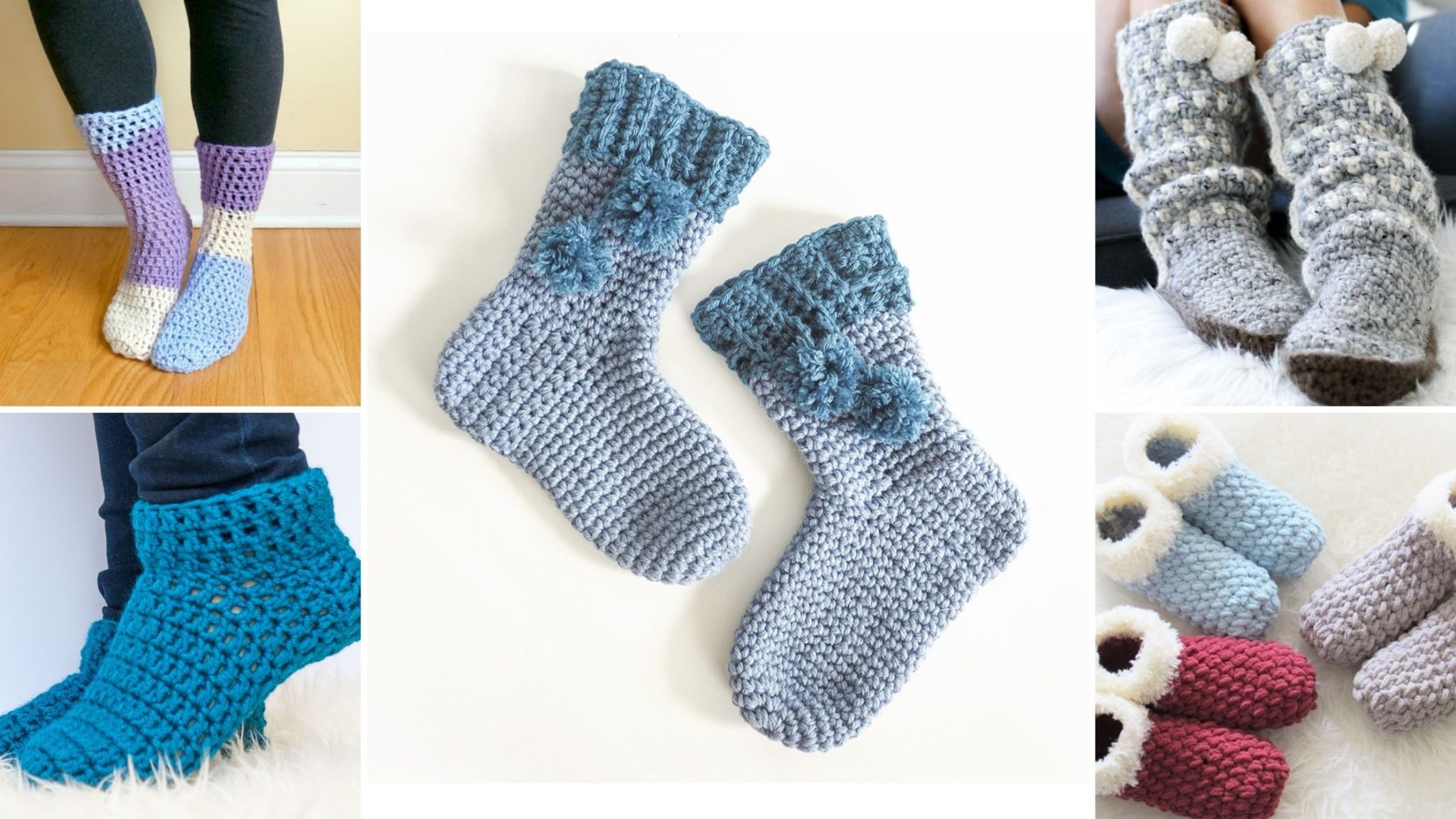 Why You'll Love These Slipper Patterns
The best part about some of these slipper patterns is how fast they work up. This is because most of the patterns below use only basic crochet stitches such as single, double and half double crochet. This is also what makes them so beginner-friendly.
Crocheting slippers can be daunting for those that have never done a pair before, but there is really nothing complex about these patterns. At worst, you need to get the sizing correct, but since the slippers are so small, you can create a few to come up with the best size for your feet!
If you need a quick gift or just have an hour to spend doing what you love, then these patterns are perfect.
Materials for Crochet Slippers
The easy crochet slipper patterns below use a varvariousiety of yarn brands, weights and hook sizes. Be sure to look at each pattern before you start to determine what you will need to have on hand to make the pattern.
Some of my favorite yarns are Vanna's Choice, Wool-Ease Thick & Quick and Red Heart Soft Essentials. I'll link up a few of them below, so you can take a look at them if you'd like. Most crochet slippers use bulky weight yarn to give them more bulk.
Remember, we are making slippers here, and not socks! If you were to crochet socks, you'd likely want to use worsted weight yarn or lighter.
I hope you enjoy this collection of quick to make slipper patterns and find something to keep your hands busy with.
Happy Crocheting!
Crochet Slipper Patterns That Are Easy to Make
Below you'll find some awesome free crochet slipper patterns that you'll absolutely adore!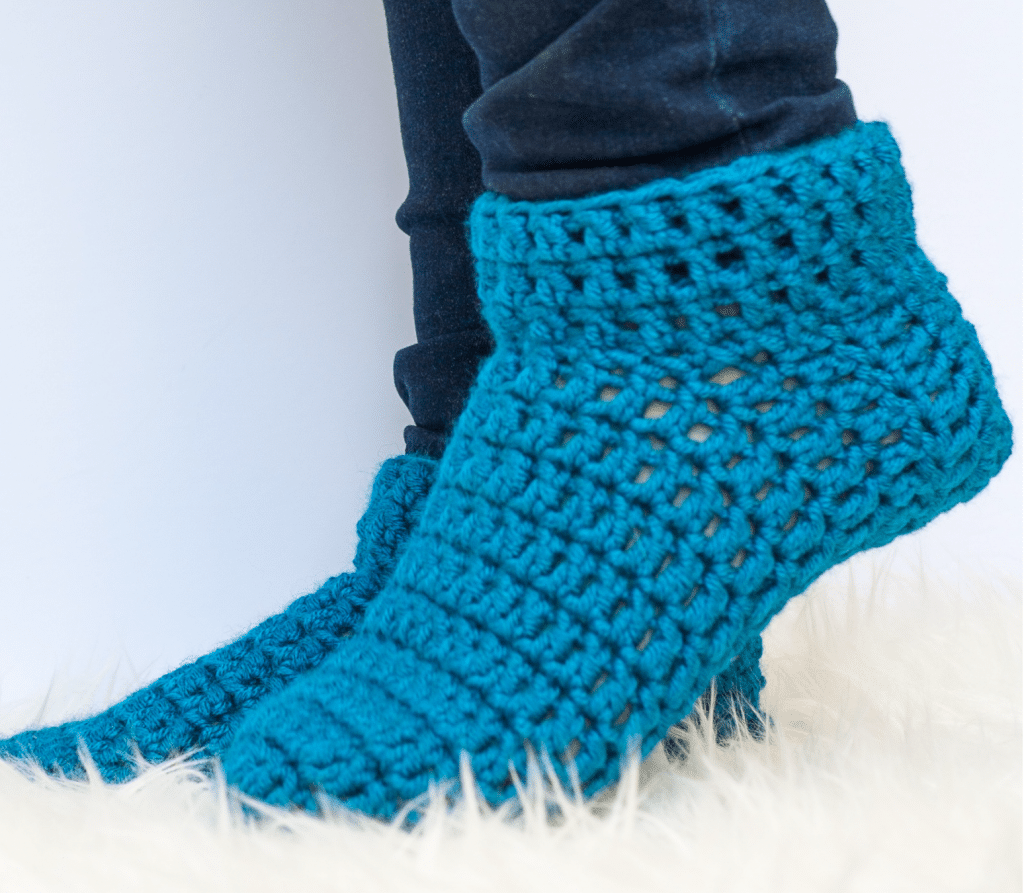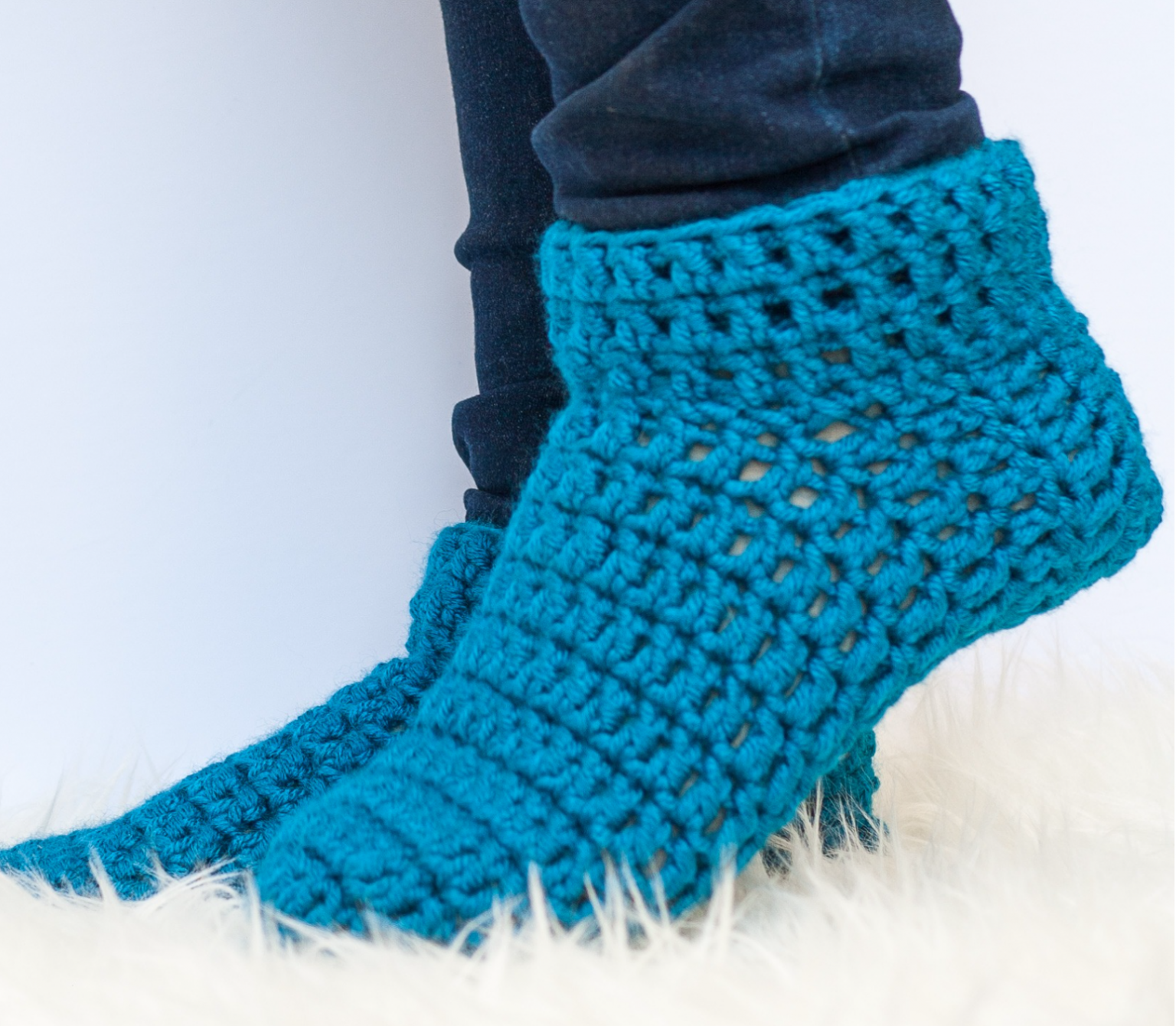 Crochet Slipper Socks
Designer: Winding Road Crochet
If you love simple, then you'll LOVE this two stitch design. Since it only uses two stitches, these cozy socks will work up in no time at all.
---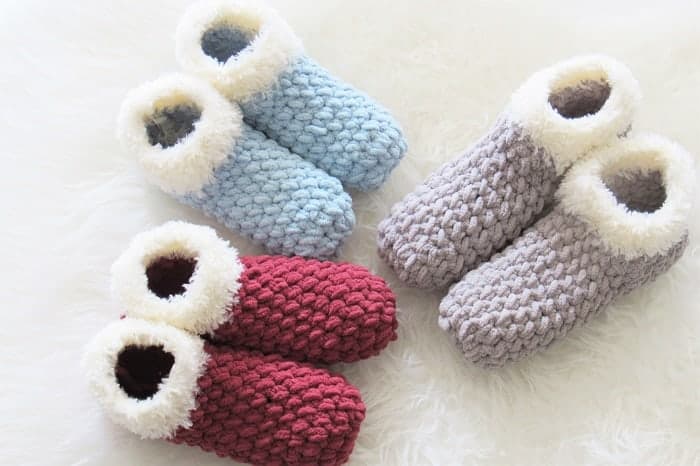 Beginner Crochet Fuzzy Slipper
Designer: Crochet Dreamz
Learn how to crochet this quick 1.5 hour free crochet slipper pattern. There are step-by-step instructions which are perfect for a speedy make.
---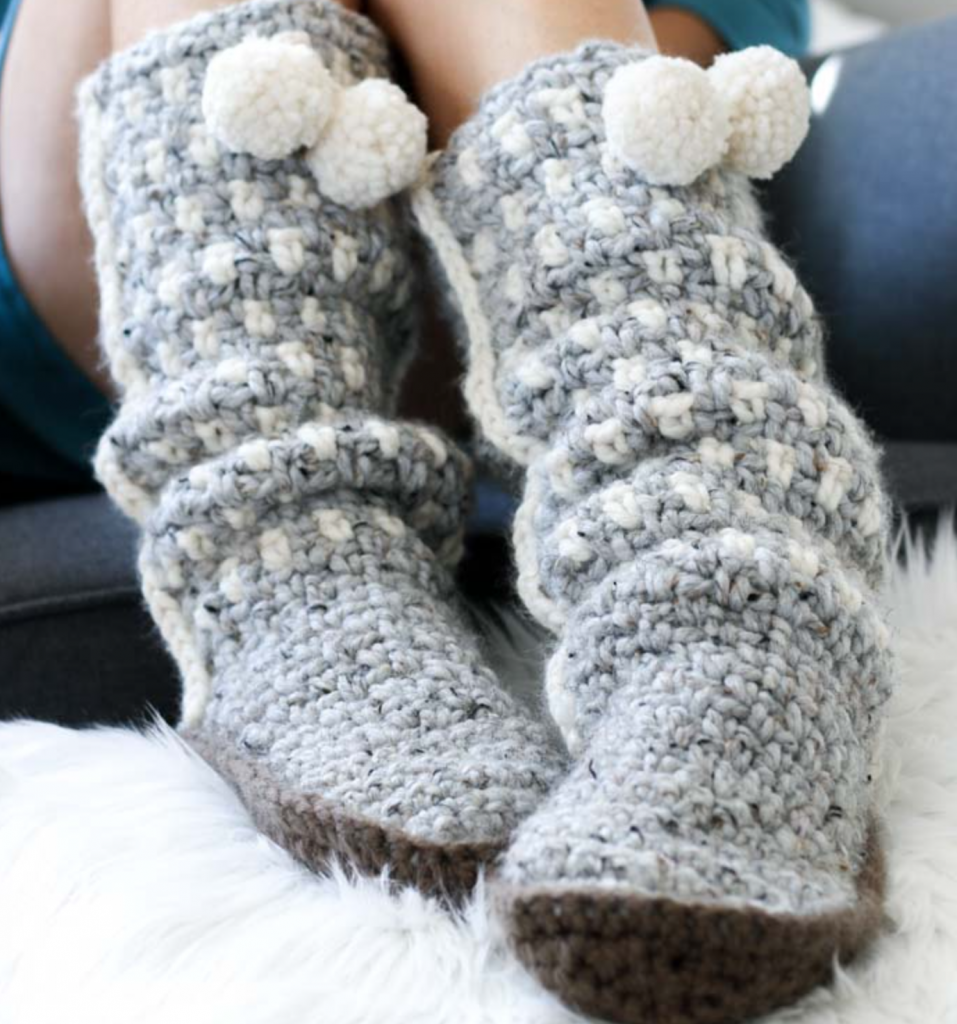 Easy Crochet Slippers
Designer: Make & Do Crew
Follow this free crochet slippers pattern with this step-by-step tutorial. The optional pom poms make give the pattern wonderful look. Get the free pattern and start crocheting these long slipper boots today.
---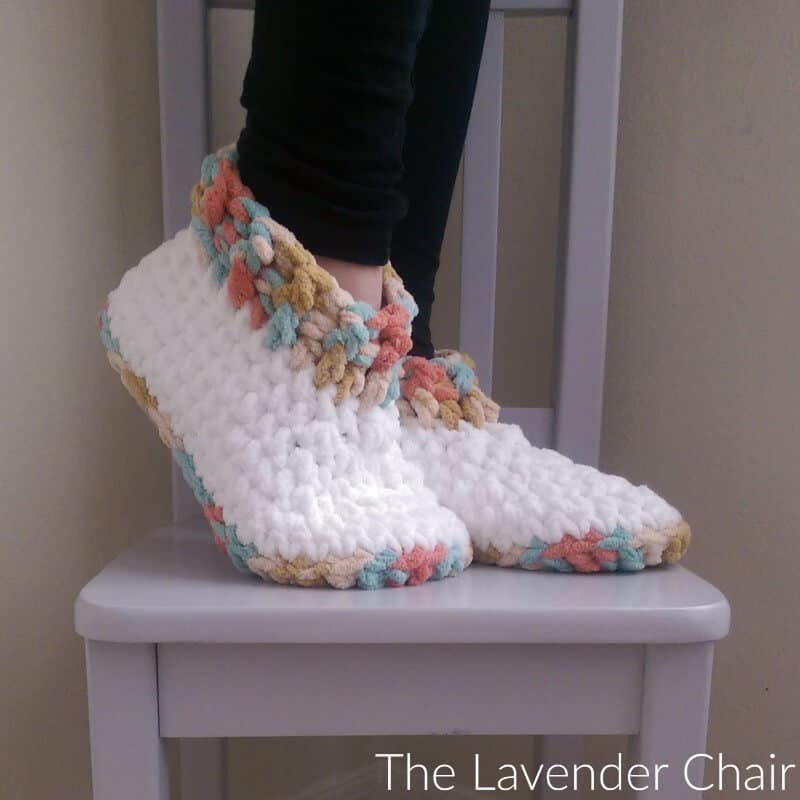 Cloud 9 Slippers
Designer: The Lavender Chair
You'll need less than one skein of yarn to make this beginner-friendly (and fast) design. Get the free "Cloud 9" Slippers crochet pattern below.
---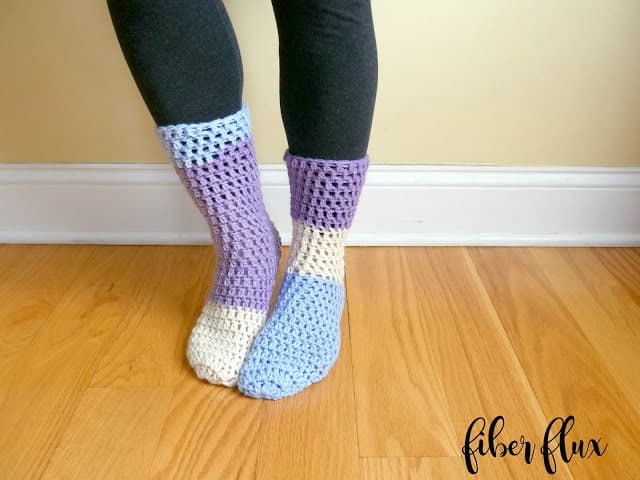 Easy Textured Crochet Slippers
Designer: Fiber Flux
This simple pattern uses only two stitches to create a wonderful texture for this cozy pair of crochet slippers. If you are a crocheter that wants to try something more advanced, this is a great pattern to work up.
---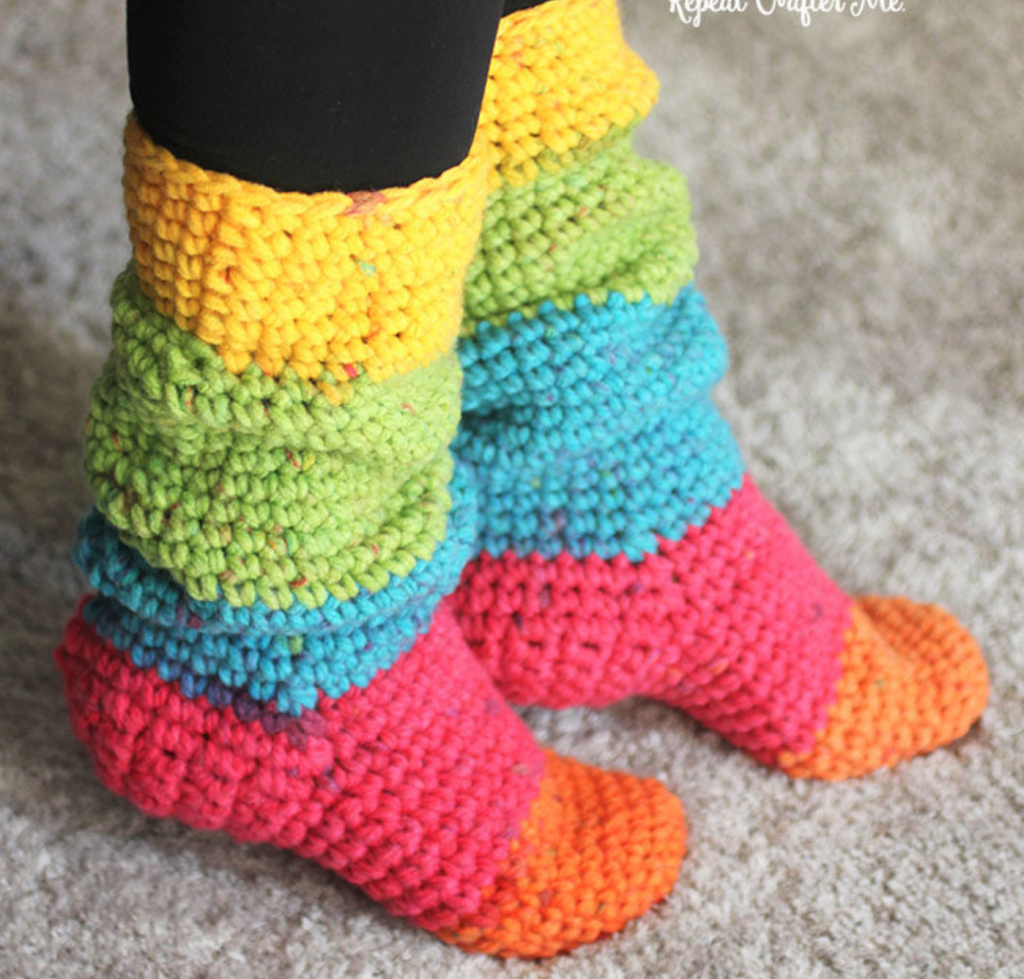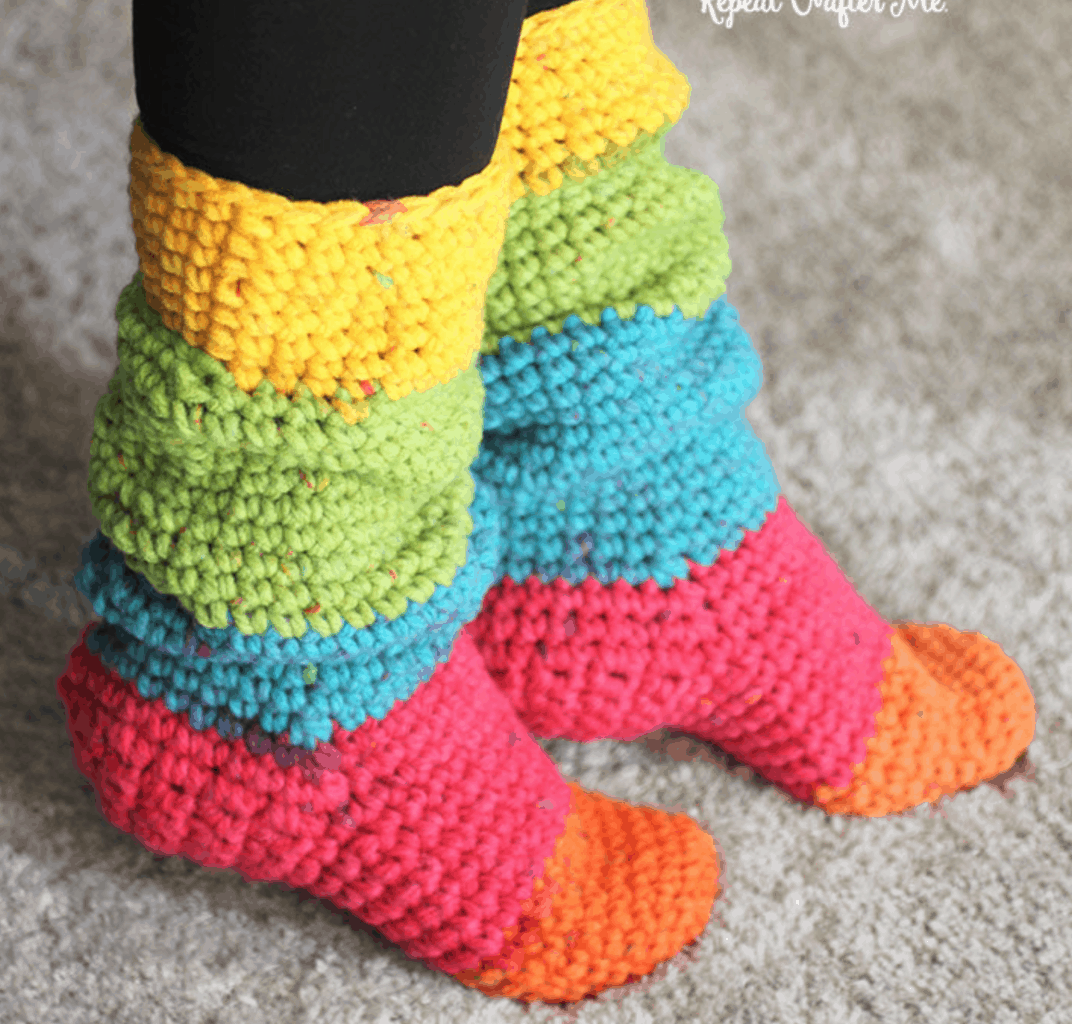 Slouchy Slipper Socks
Designer: Repeat Crafter Me
Quick and easy are precisely what this easy slouch slipper pattern is! All you will need to know is how to single crochet to make this pattern!
---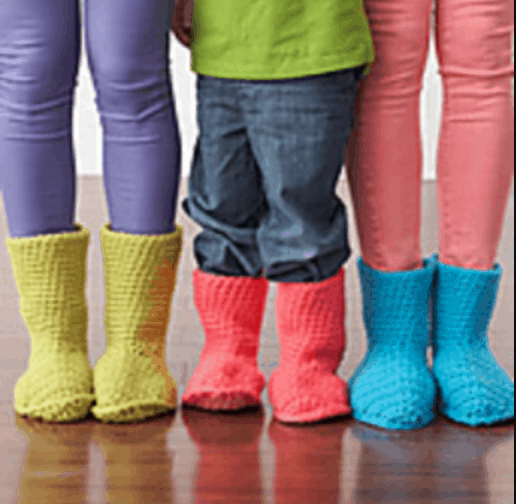 Slipper Boot Pattern
Designer: Yarnspirations
This modern and unique boot slipper pattern works up to be extra cozy. If you'd like a fun project, then this is a great pattern for crocheted slippers to work up.
---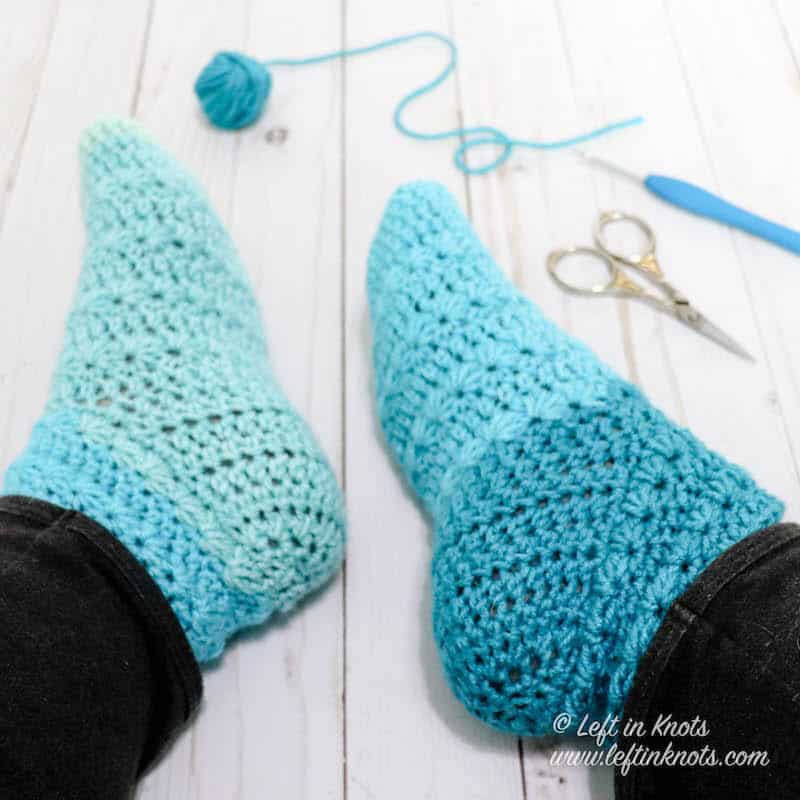 Snow Drop Slipper Socks
Designer: Left in Knots
You'll just need to know the double crochet and half double crochet stitches to create this slipper pattern! Get the free pattern and start crocheting these blue slipper socks today.
---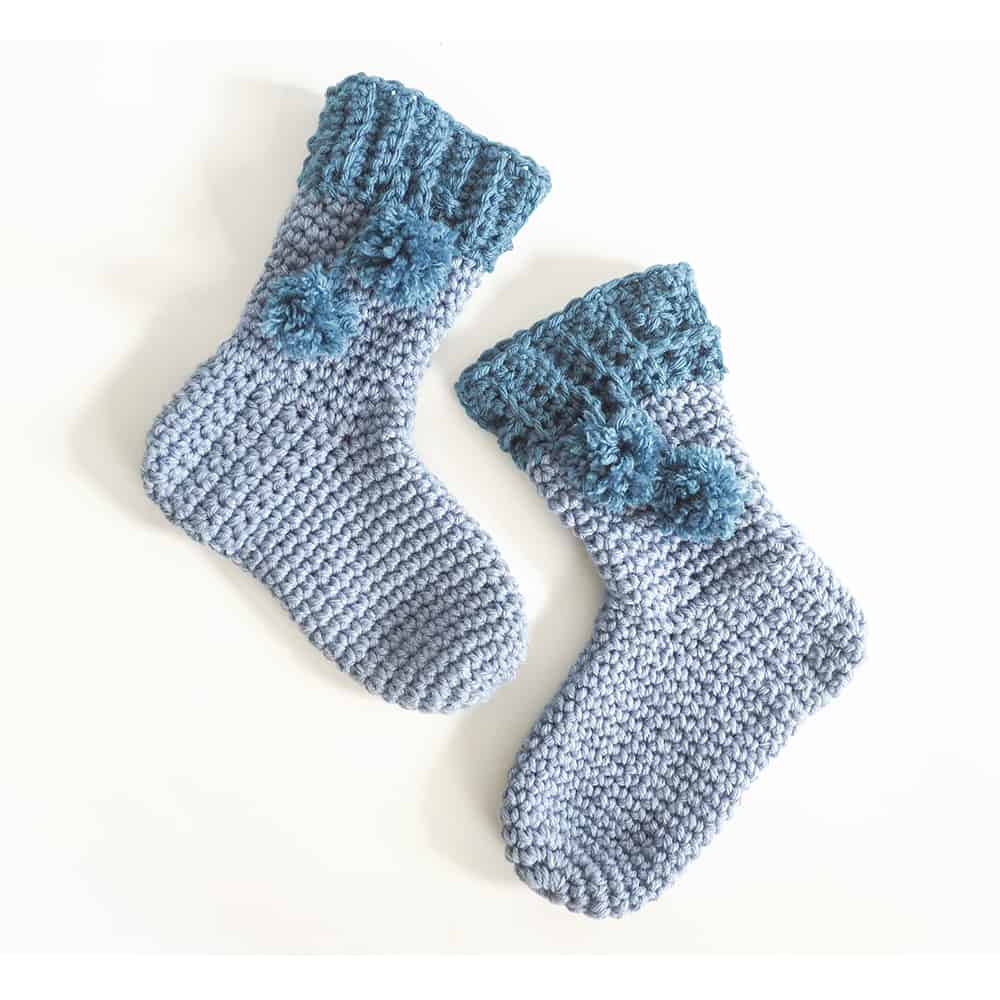 Pom Pom Slipper Socks
Designer: Stitch 11
These cute pom slippers made with chunky yarn are perfect for winter and will keep your feet cozy warm! You'll need to know only a few simple stitches, and you'll be good to go!
---

I hope you enjoyed this collection of slipper crochet patterns that are all free to use! If you liked it, please share and visit the links above! Thank you for stopping by.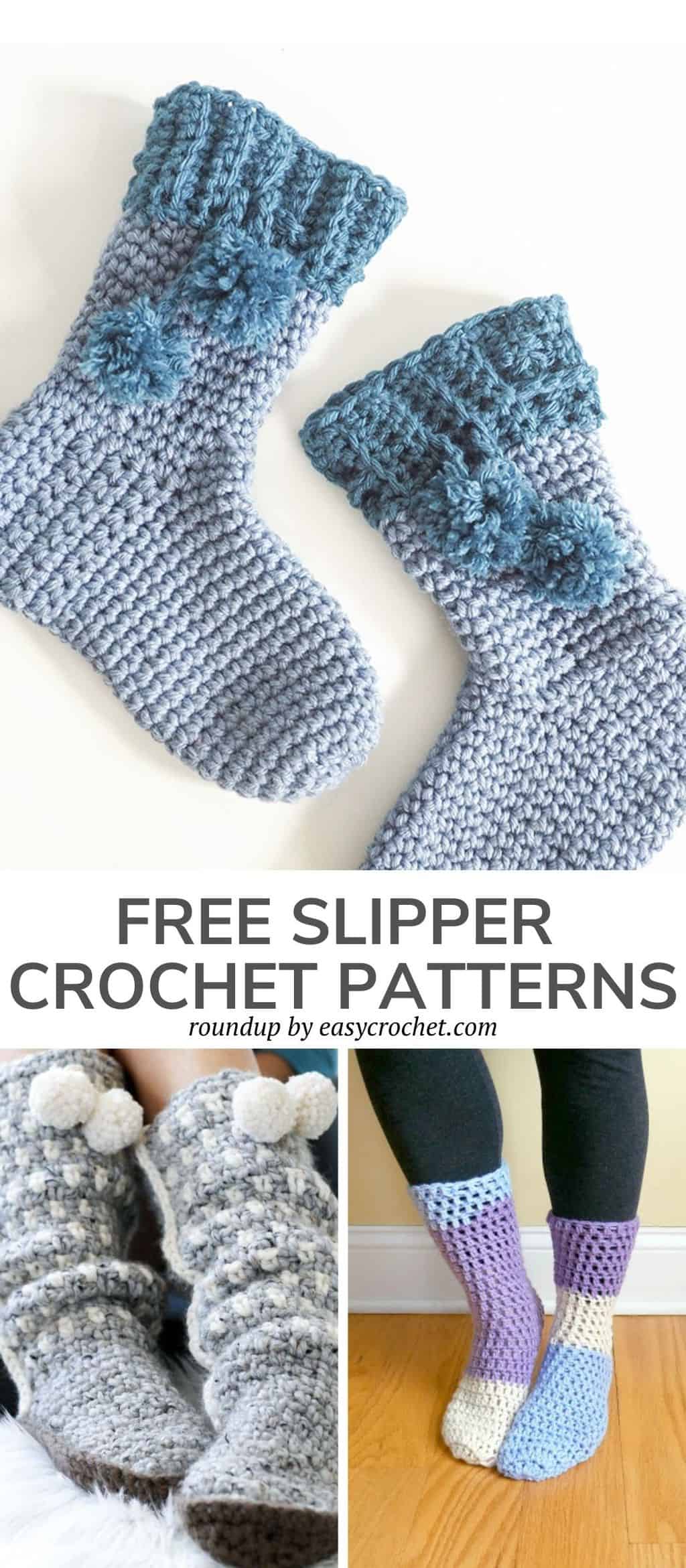 More Free Crochet Patterns to Make