Beautiful Crochet Blanket Patterns for Every Skill Level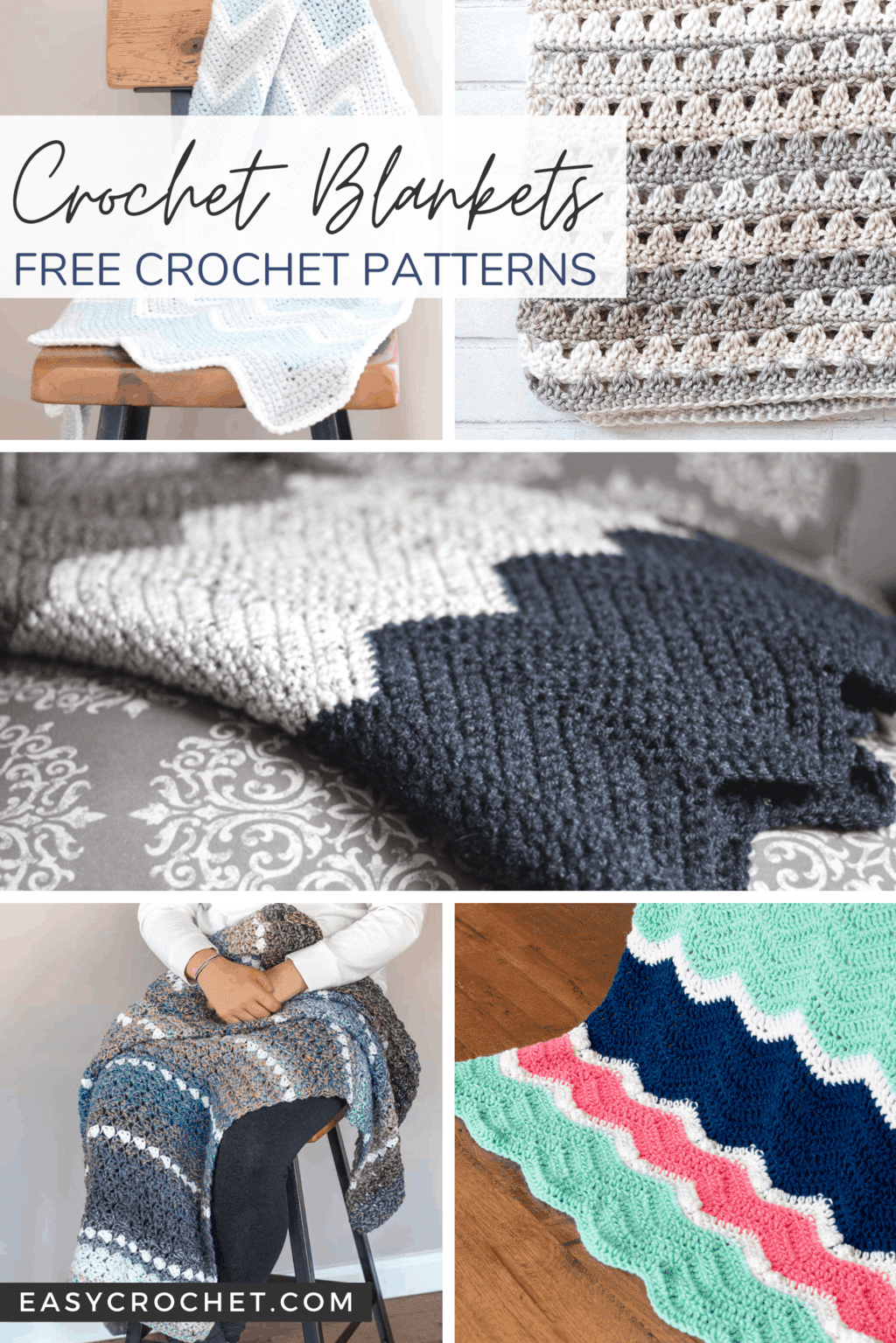 Crochet blankets or afghans are a great project for beginner crocheters and advanced crocheters alike. I love to design crochet blankets, throws and afghans. Whatever you call them, they are one of the most enjoyable crochet projects to make.
I love the fact that most blankets are crocheted back and forth in rows, which makes them a great project to watch (or listen) to a movie while being worked on.
If you are ready to crochet a blanket, scroll on down to find a few of my favorite blanket designs to date as well as my favorite yarns too!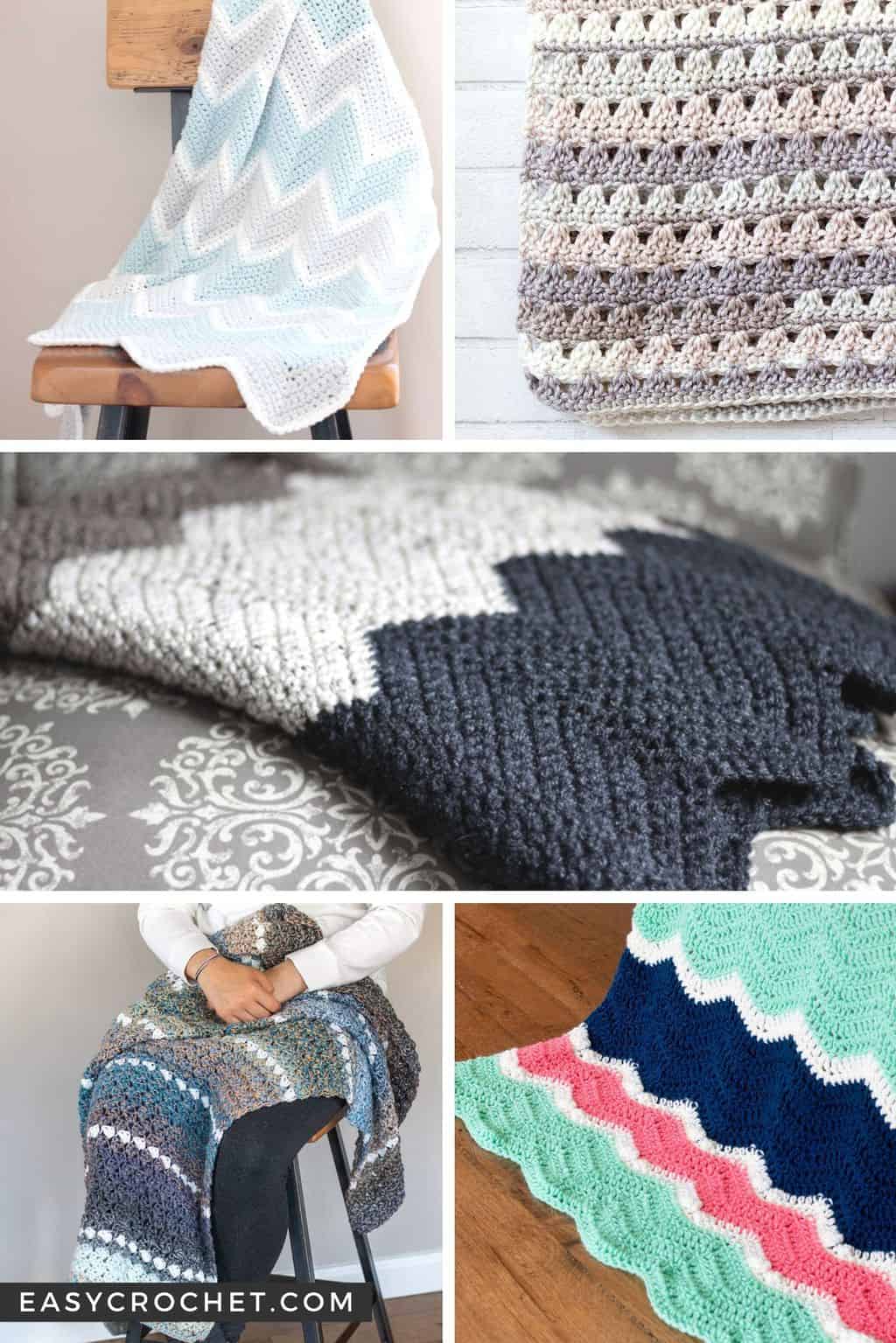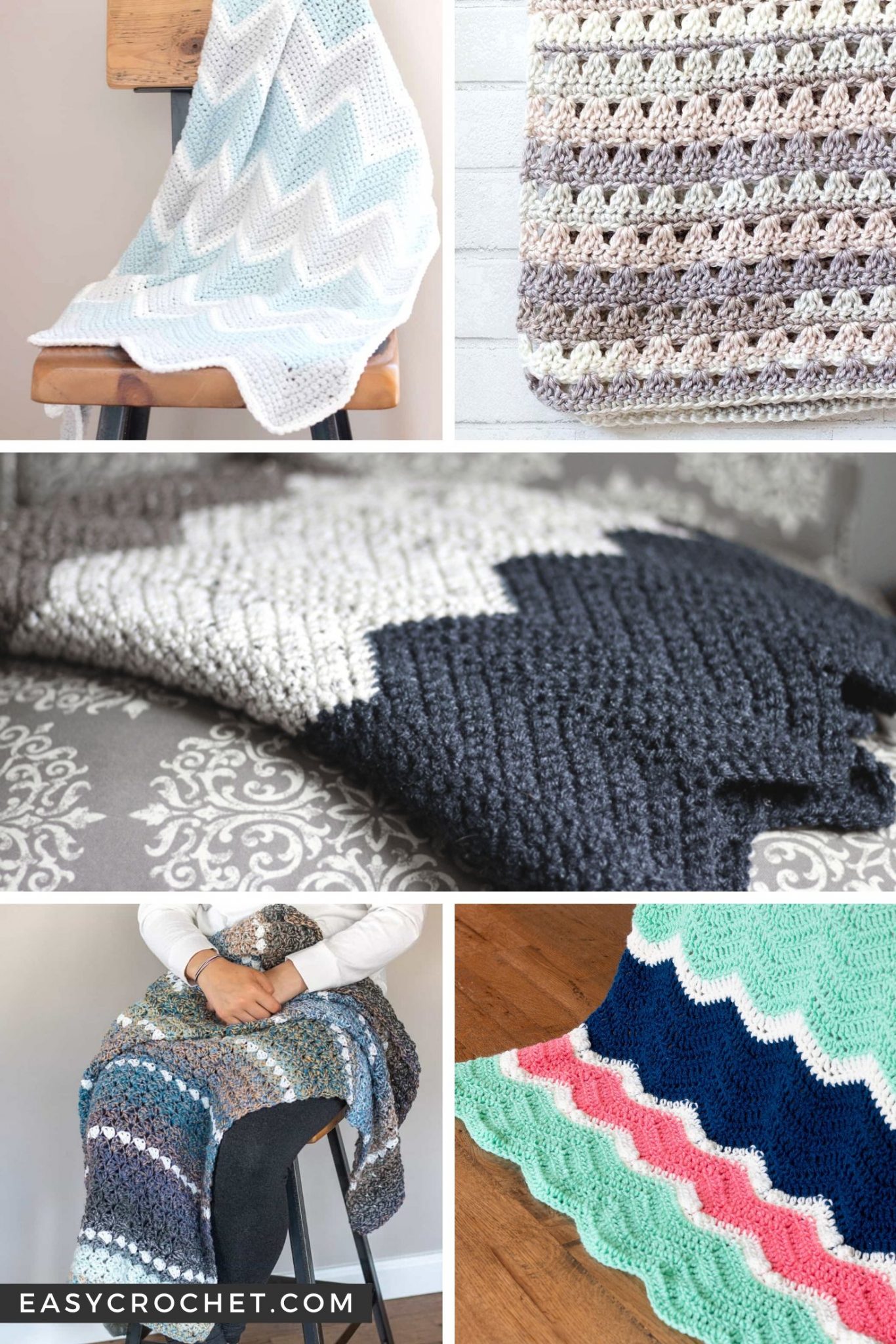 The Yarn I Recommend For Crochet Blankets
I use a variety of yarns for crochet blankets, such as Lion Brand or Knit Picks yarns. Either company is a great choice which has many varieties of yarn to choose from.
My personal favorite from Lion Brand is Vanna's Choice because it is inexpensive and is available in a great range of colors. Secondly, I would recommend Lion Brand Wool-Ease Thick & Quick (or Thick & Quick without wool) because it is a great bulky yarn which makes crocheting blankets go quite fast.
Check both of these yarns for blankets out below.
Vanna's Choice
This yarn is made by Lion Brand, and is a Weight 4 – Medium yarn.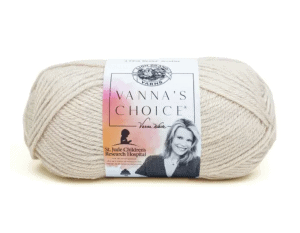 Buy Now
Patterns Using This Yarn →
Wool-Ease Thick and Quick
This yarn is made by Lion Brand, and is a Weight 6 – Super Bulky yarn.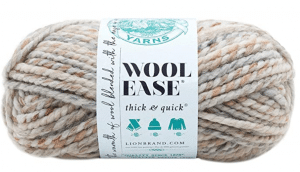 Buy Now
Patterns Using This Yarn →
Keep on reading to find some of my favorite afghans that are all free crochet patterns that you can start crocheting today.
Crochet Blankets That Are All Free Crochet Patterns
If you are looking for a new crochet blanket to make, you will be sure to find one from the list below.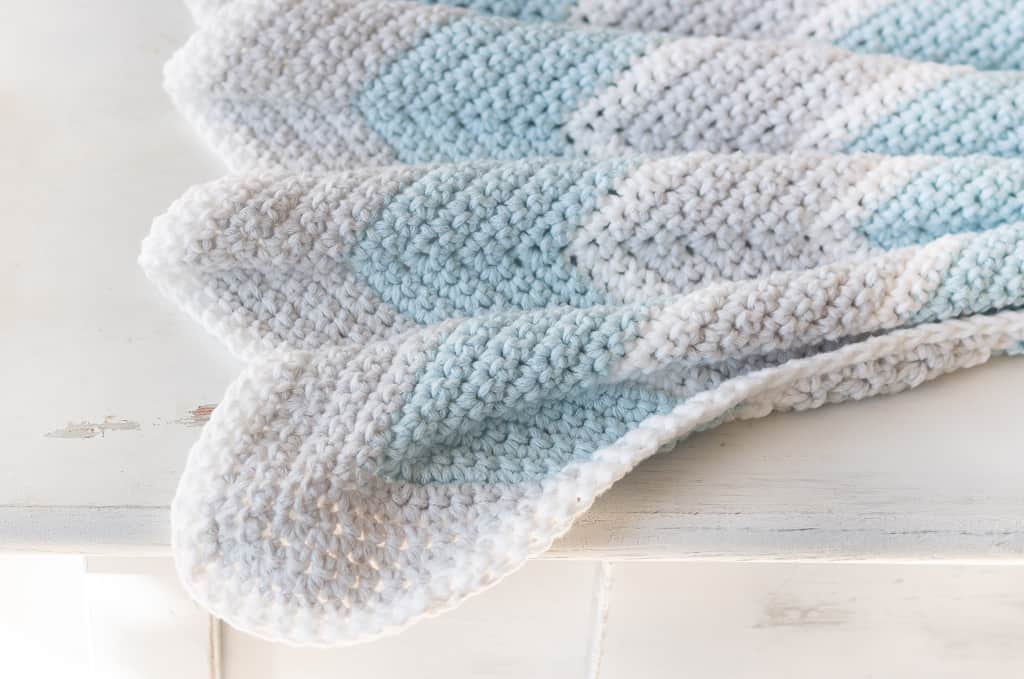 This chevron blanket is the perfect size crochet blanket for a new baby!
Make one today with the free pattern in the link below.
Skill Level: Intermediate
---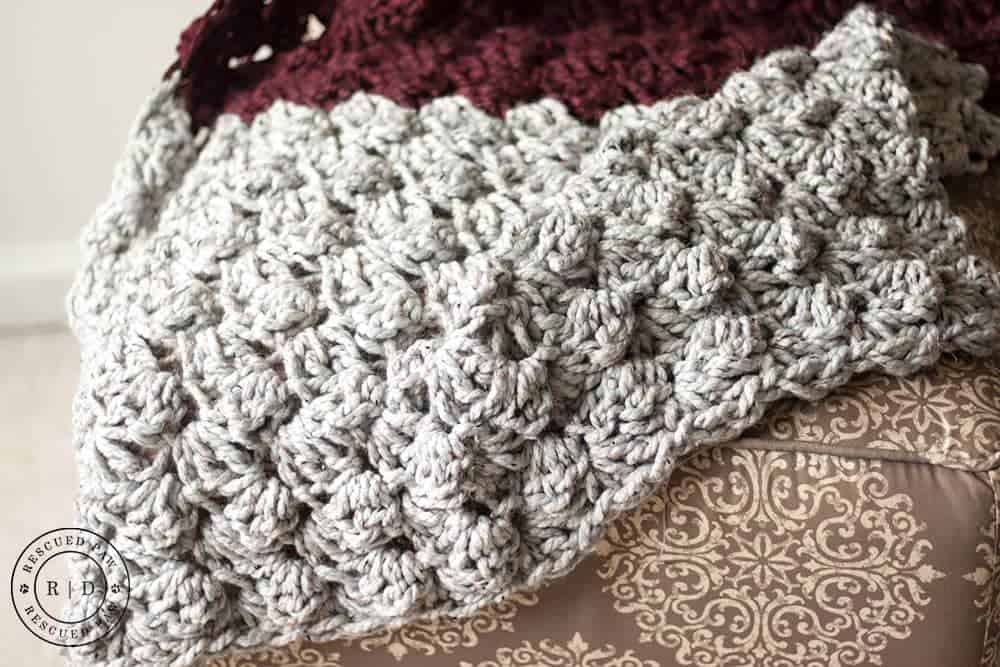 Charlotte Crochet Blanket
The Charlotte is a GREAT blanket for beginners to try and uses only two stitches! If you can make a double crochet stitch and single crochet stitch, then you are good to go!
Click the link below, to find the free blanket pattern.
Skill Level: Easy
---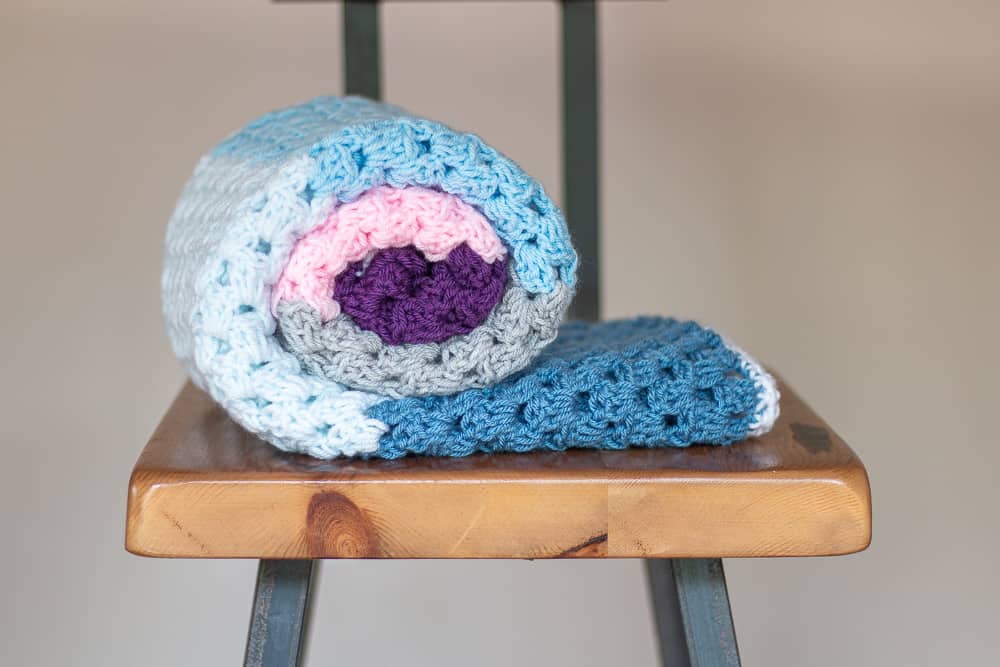 Modern Granny Blanket
The granny stitch is a classic crochet design that has been around for a long time. This blanket uses the double crochet clusters to make a granny crochet blanket for a baby that is perfect for all skill levels of crocheters to make.
If you'd like to see my take on this stitch, have a look at the free granny blanket in the link below!
Skill Level: Easy
---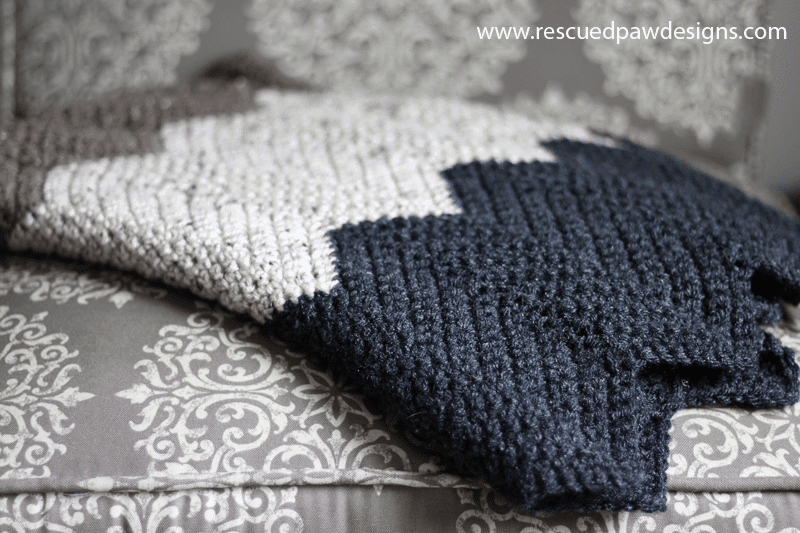 Chevron Crochet Blanket
This chevron design is a great blanket to make for an advanced beginner. It uses only single crochets, but has the classic chevron look!
Find the free blanket pattern below to get started!
Skill Level: Intermediate
---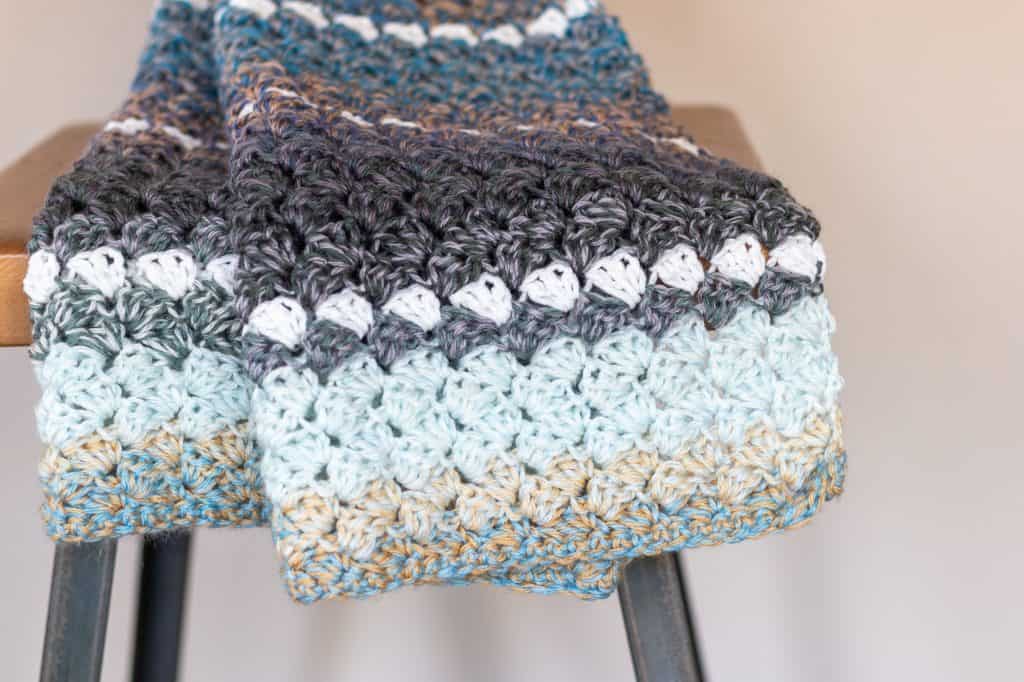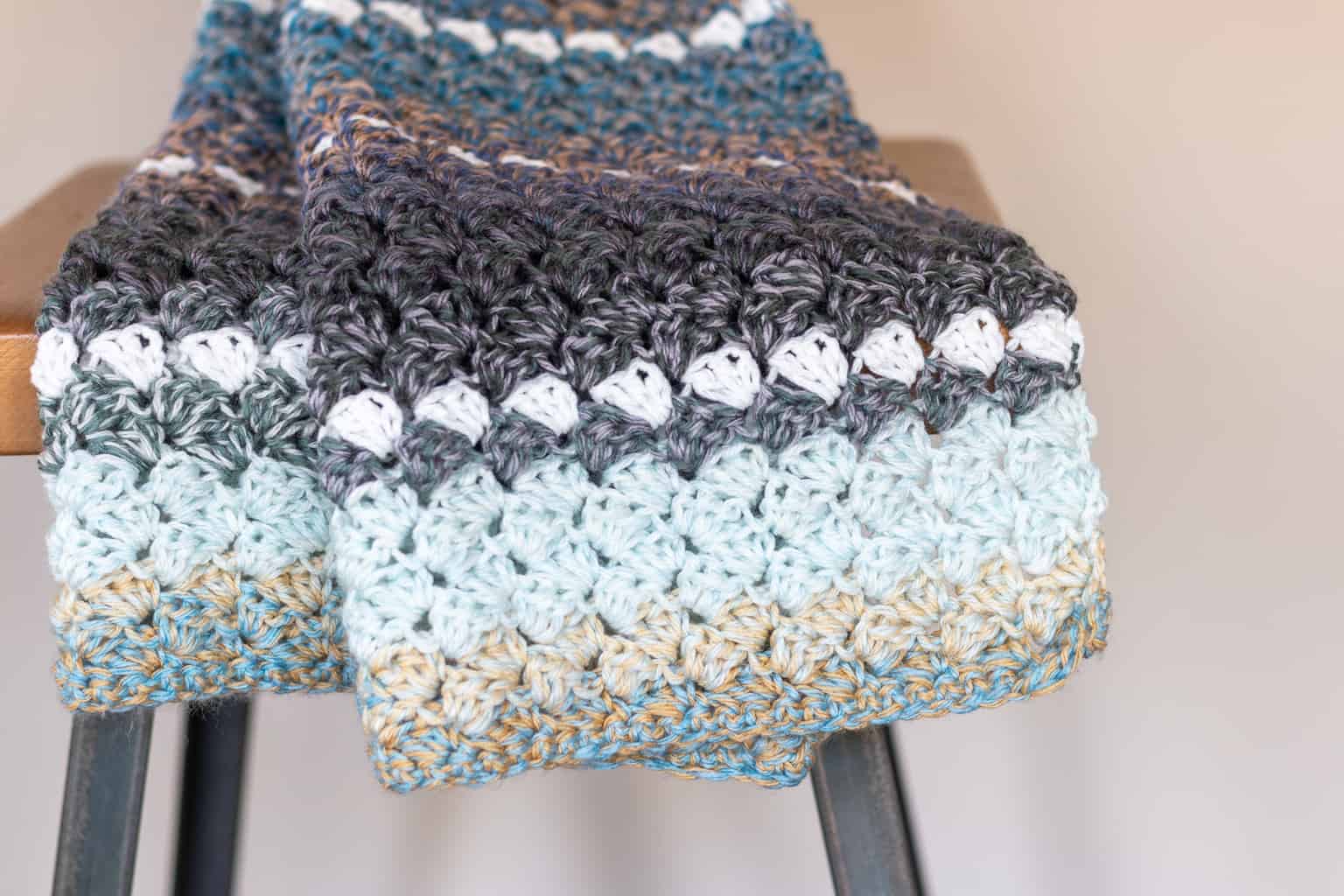 Easy Ombre Crochet Lap Blanket
This beautiful lap blanket is quick to work up and uses simple stitches! If you can double crochet, you will be able to make this textured blanket with ease.
Find the easy crochet lap blanket pattern below!
Skill Level: Easy
---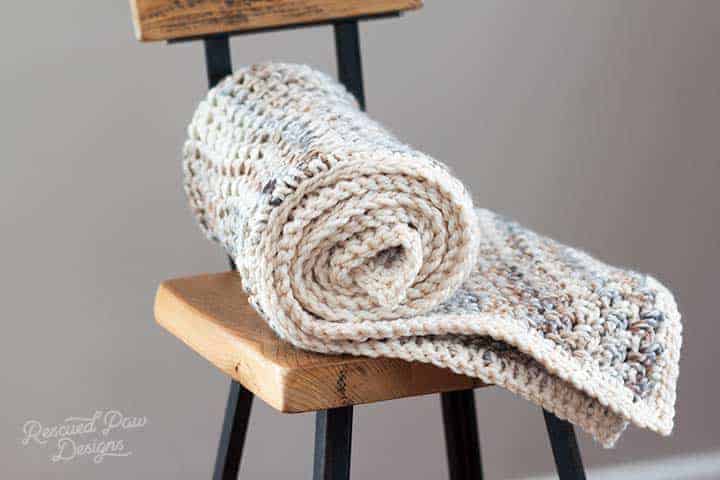 Jane Throw Blanket
The Jane is another easy crochet blanket that looks harder to make than it actually is! If you can single crochet and chain, then you can make this simple crocheted blanket!
Find this easy crochet blanket using the moss stitch below.
Skill Level: Easy
---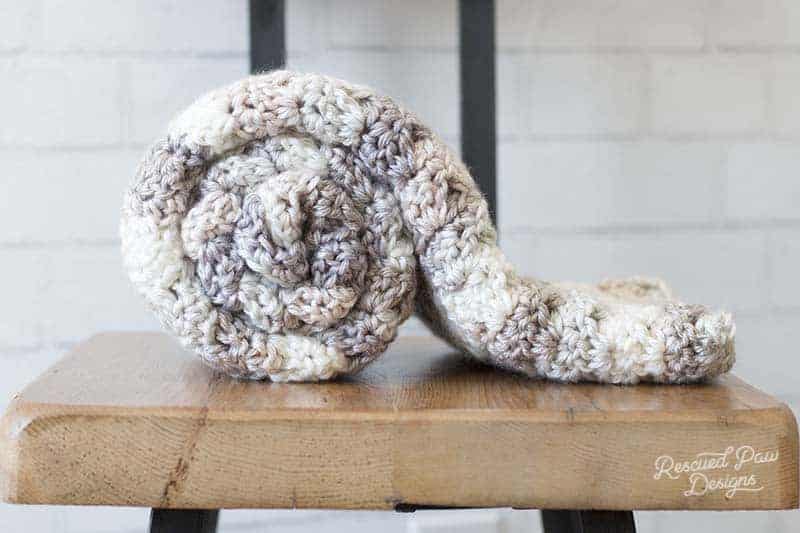 Alissa Easy Crochet Throw
The Alissa is an Easy Crochet reader favorite and for good reason! It is simple to crochet and looks beautiful once worked up!
Find this easy crochet throw below to get started crocheting this beautiful blanket today!
Skill Level: Easy
---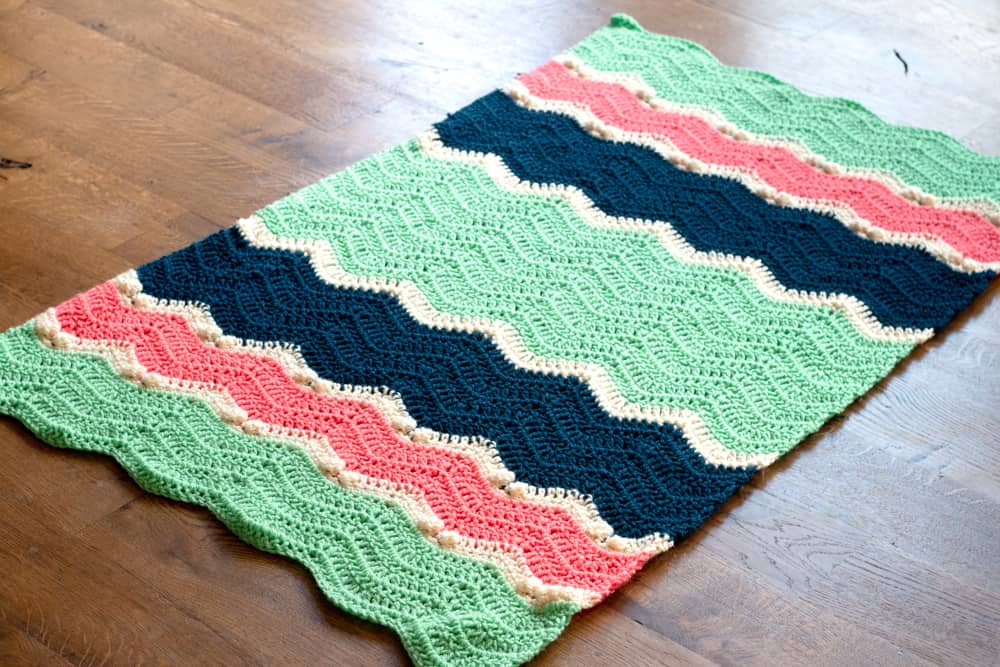 Clara Crochet Chevron Ripple Blanket
If you'd like to crochet a blanket with a variety of different stitches, then the Clara is it!
To crochet this wavy ripple blanket you will need to know the bobble stitch, single crochet and double crochet stitch.
Skill Level: Intermediate
---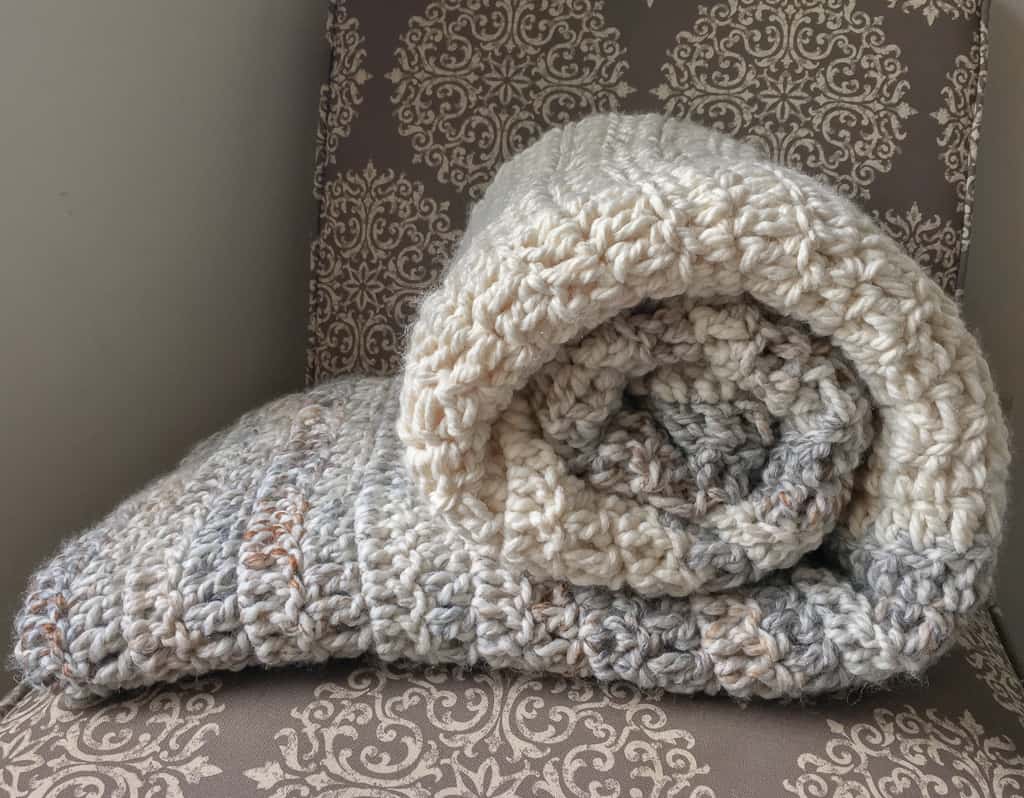 Easy Double Crochet Blanket
This crochet blanket is worked up using only double crochets and is perfect for beginners!
If you are looking for a fast crochet project, then this pattern is it!
Skill Level: Basic
---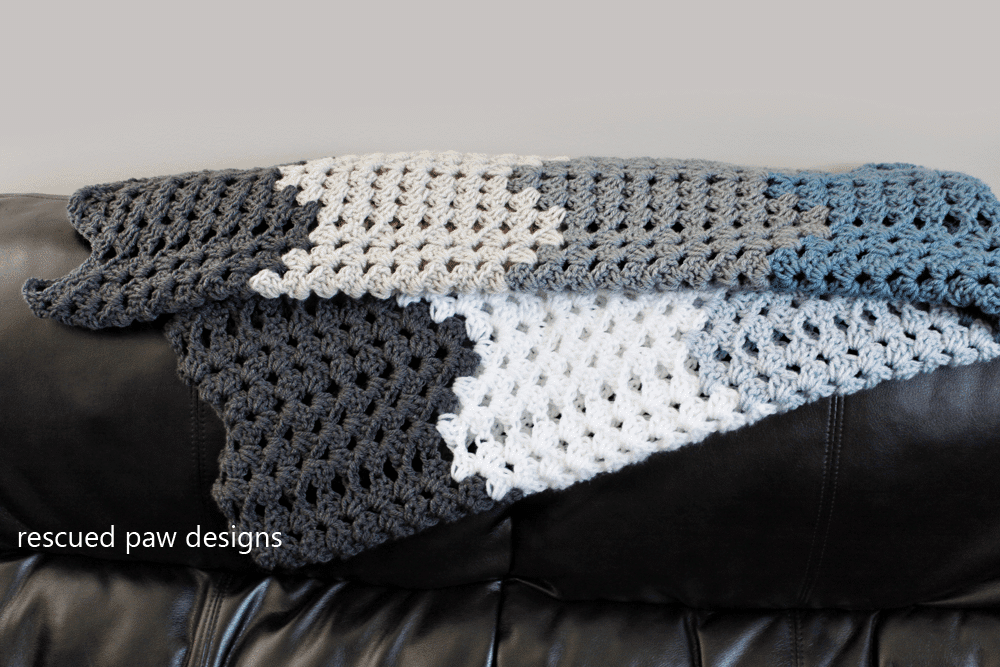 If you loved the modern granny blanket earlier, then you'll really love the ripple version of this blanket.
Find the free granny ripple blanket pattern at the link below.
Skill Level: Easy

More Free Crochet Blanket Patterns
If you enjoyed the blankets and afghan patterns above, check out a few more of my favorites below as well.