If you are looking for some fun free crochet food patterns, then this list of 7 sweet crochet patterns will be sure to help you out! While looking for patterns to share I wanted to be sure they would all be something I would personally make and use!
And of course, they all had to be free crochet patterns! After searching the internet for some extra sweet crochet patterns this list of 7 is what I came up with!

The crochet designs below all are food patterns that are centered around sweets and are super easy to make! You can use this collection to get some really great ideas on crochet food patterns to make & or gift!
I hope you enjoy this fun list and enjoy making all these sweet crochet patterns! 🍒
Keep on scrolling down to find the full list of free crochet food patterns!
Happy Crochet Food Making!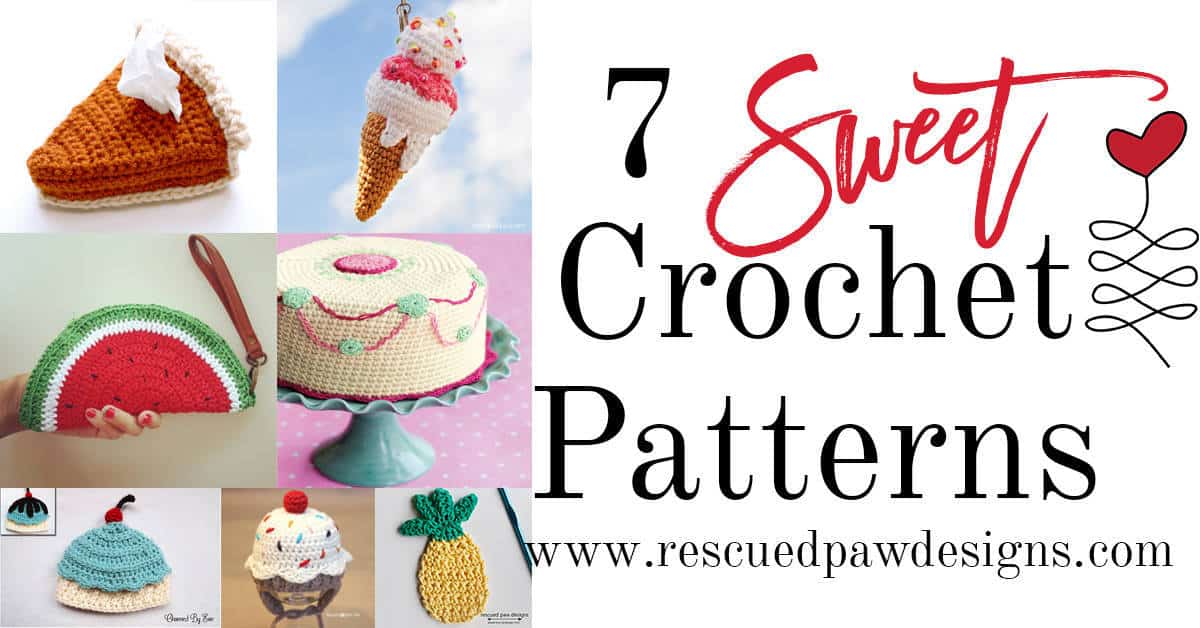 7 Free Crochet Food Patterns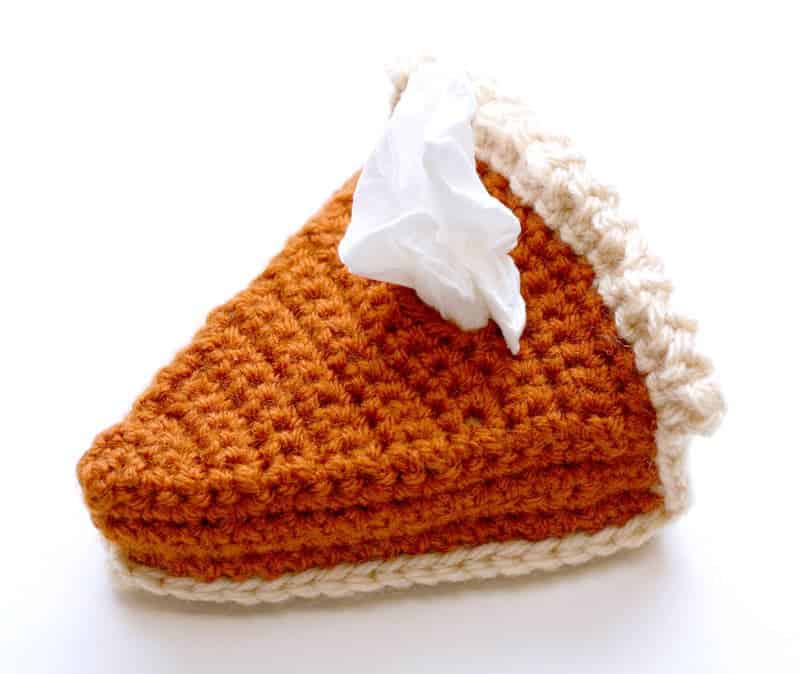 Pumpkin Pie Brooch – Twinkie Chan
These cute little pies can be used as a brooch, decoration or even as a holder for your tissues! These crochet pies would also make GREAT teacher gifts too!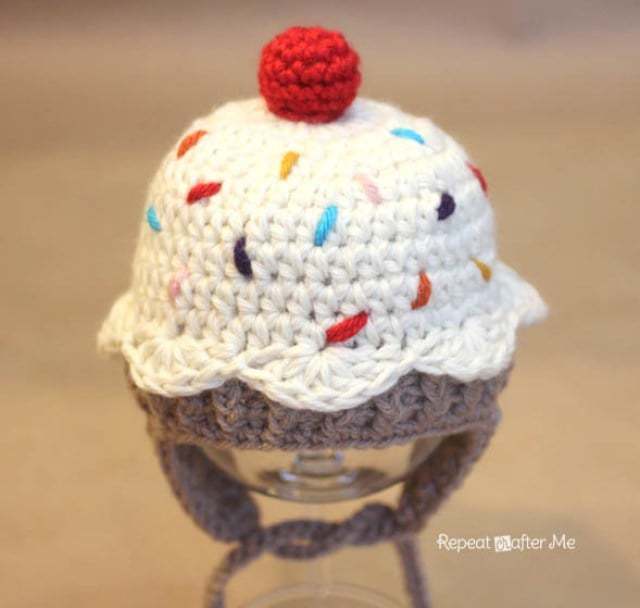 Cupcake Sprinkle Hat Pattern – Repeat Crafter Me
Crochet this adorable cupcake sprinkle hat with this free pattern and make sure to make one in every size so the whole family matches! Looks good enough to eat!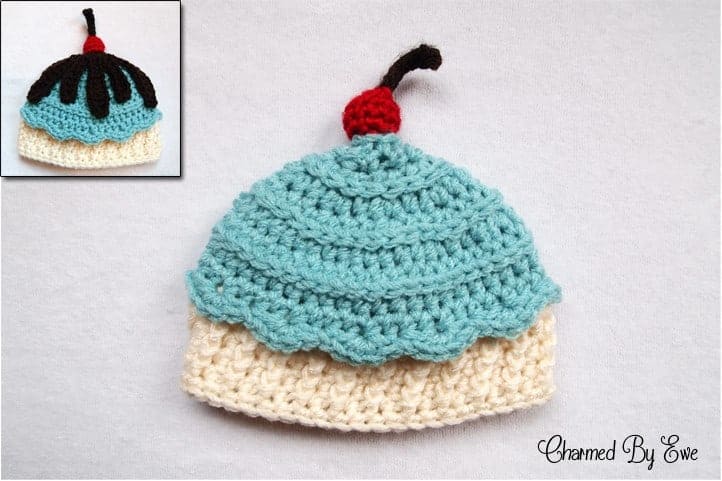 Ice Cream Cupcake Hat – Charmed by Ewe (no longer available)
Make this cute ice cream cupcake hat with a chocolate topping or without! The pattern is available in all sizes so the whole family can join in on the fun!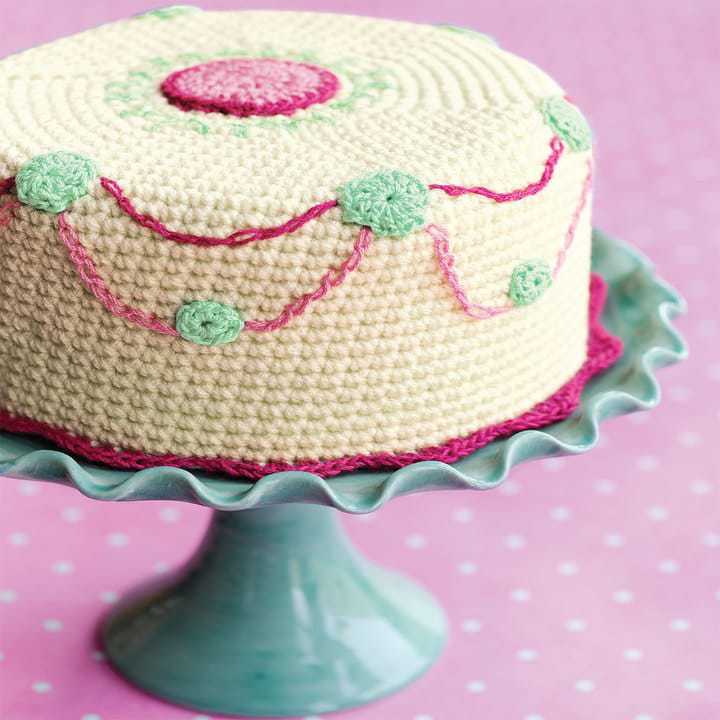 Crochet Cake – Red Heart Yarns
If you ever wanted to learn how to crochet food then this is the pattern for you! Once you crochet up this cake it almost looks good enough to eat! This crochet cake would be great as a toy for a child or even used a decoration!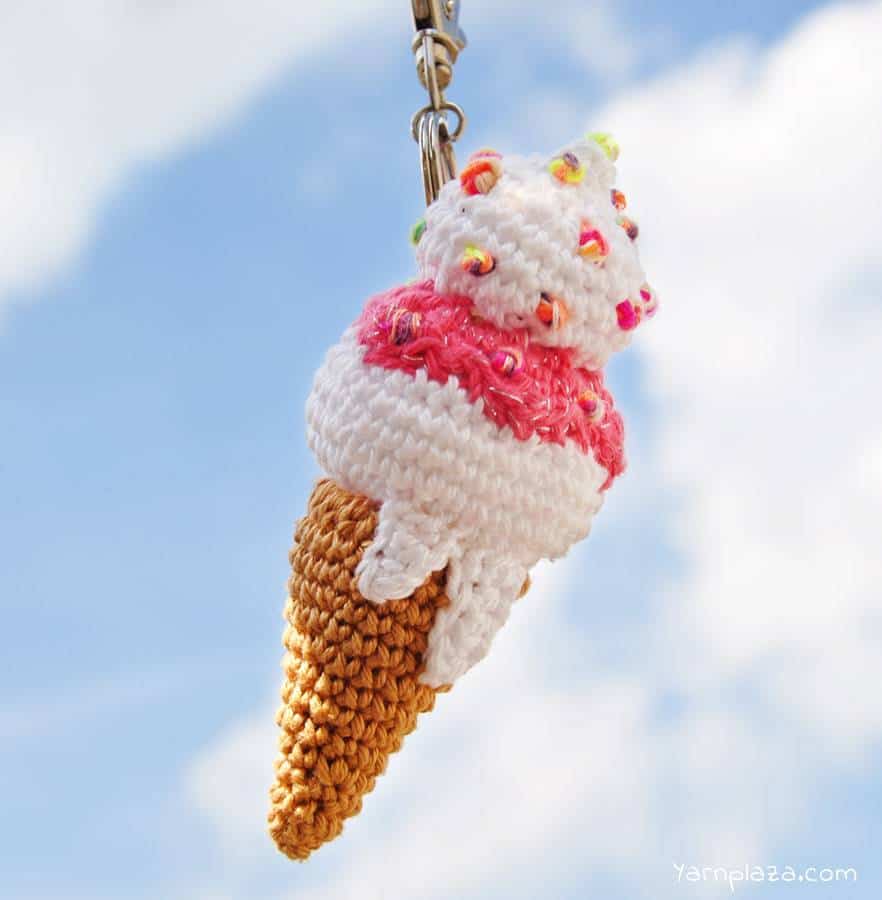 Crochet Ice Cream Keychain – Yarn Plaza (no longer available)
This cute little crochet ice cream keychain is fun to make and looks almost good enough to eat! Not only can it be used as a keychain, but it would also look great on a backpack!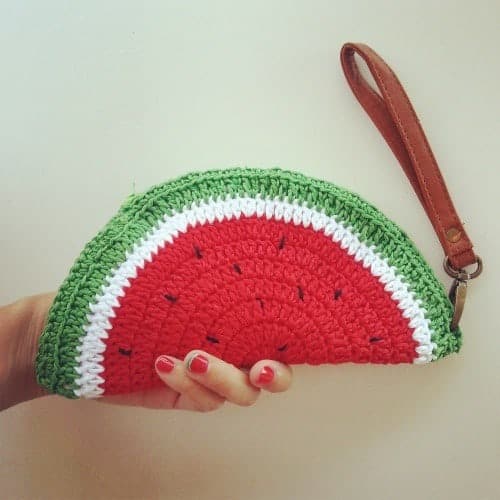 Crochet Watermelon Purse – FabCroc (Italian & English)
This extra cute crochet watermelon purse pattern would be the perfect accessory for the Summertime! The leather handle adds a great touch and makes it easy to carry around!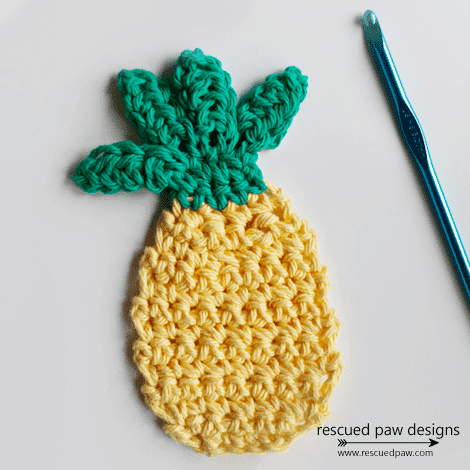 Crochet Pineapple – Easy Crochet
This cute crochet pineapple pattern can be used an applique, strung together as a banner or even used as play food for a child.

I hope you enjoyed this list of 7 sweet crochet patterns! I am thinking I may go bake something, so I can have some REAL sweets… Now to dust off all my cookbooks… 😂
Oh, don't forget… Happy Crocheting!