Carrie Tote Bag Crochet Kit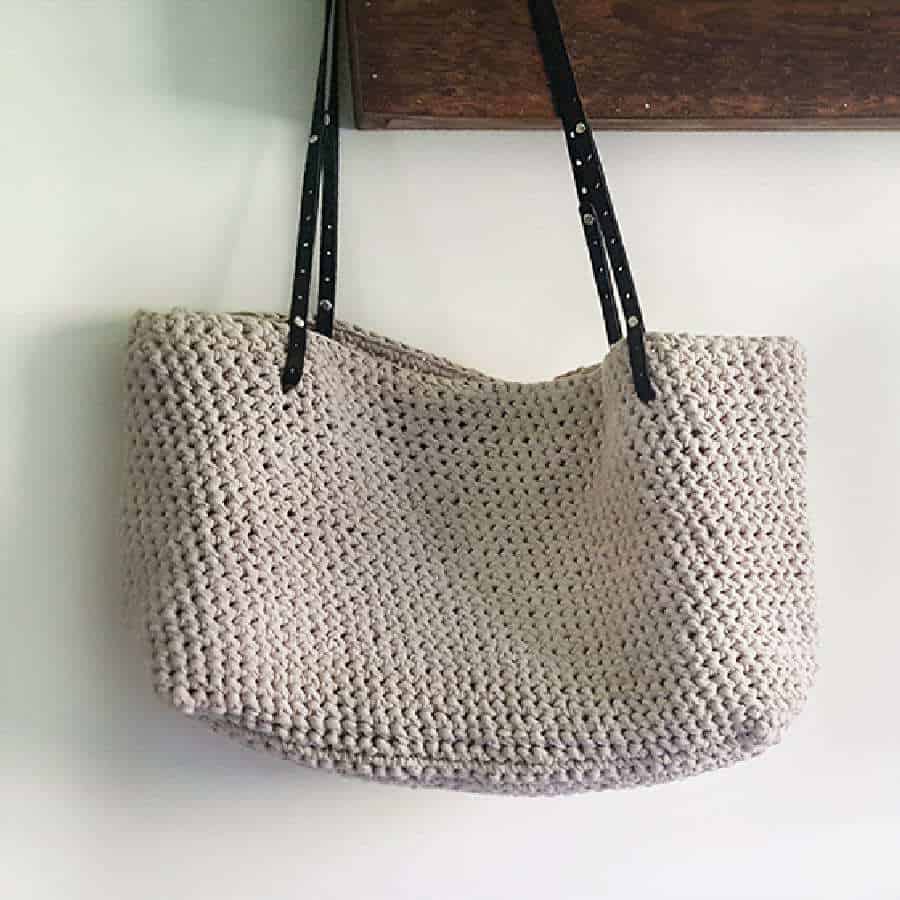 I was so excited to receive my very first crochet kit the Carrie Tote Bag from Wool and the Gang that I got started on it right away!
I really love new projects and that is the reason I have 30 works in progress right now.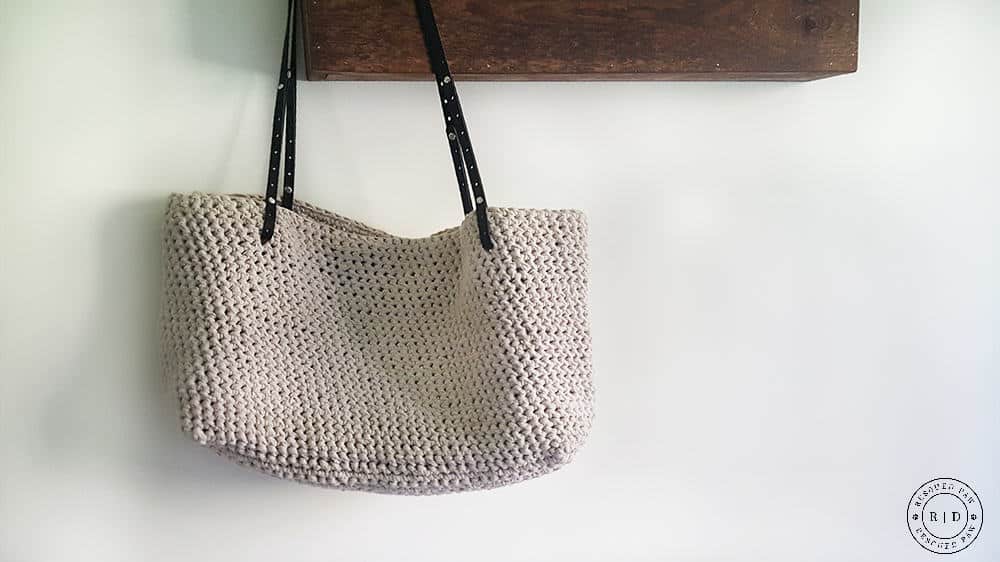 I worked the tote up pretty fast, but I did have to restart it twice because I tend to have a larger gauge whenever I work with crochet. My gauge was still a little off, but I was ok with that because I wanted a bigger tote.
My advice is always, always check your gauge! It really is important! I even wrote an article about gauge in crochet because a lot of crocheters tend to skip it!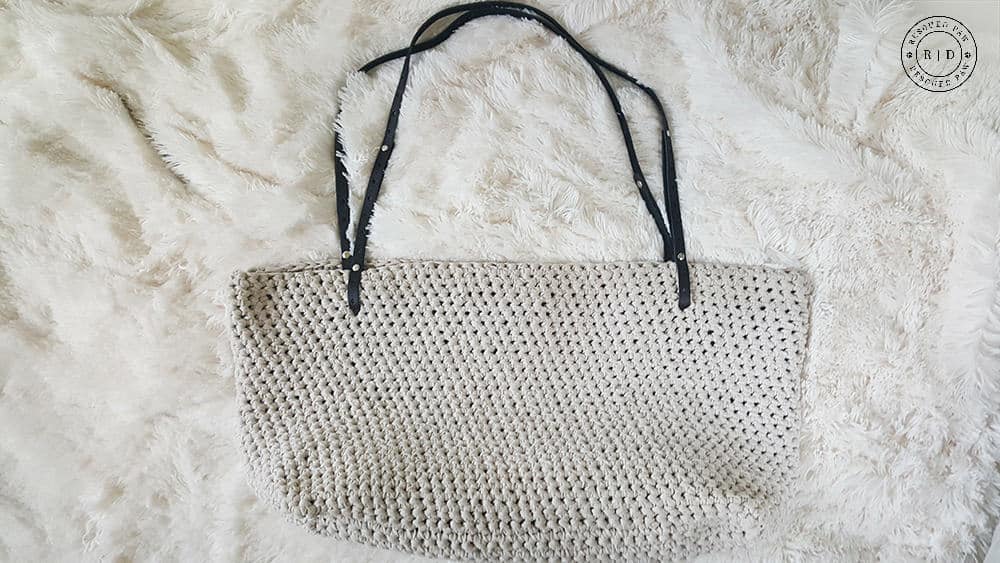 Carrie Crochet Tote Bag
The best part of this kit was the option for 2 different styles of handles! I chose the leather handles attached with studs, but you can read more about the handles options on the Wool and the Gang website.
I really love the leather handle studs option I chose and I wish I could make more! The kit also comes with a beautiful wooden crochet hook, yarn needle, yarn and a great instruction booklet. You can even choose your own color yarn & leather straps when ordering so it can be customized to your individual style!

I really loved the outcome of this bag and can't wait to design my own!
Please let me know if you have ever made the Carrie on Tote and what you thought! If you haven't tried it yet then head on over to Wool and the Gang to get your very own crochet kit!
It's so fun! I promise! 🙂
"Click Here" to find the Kit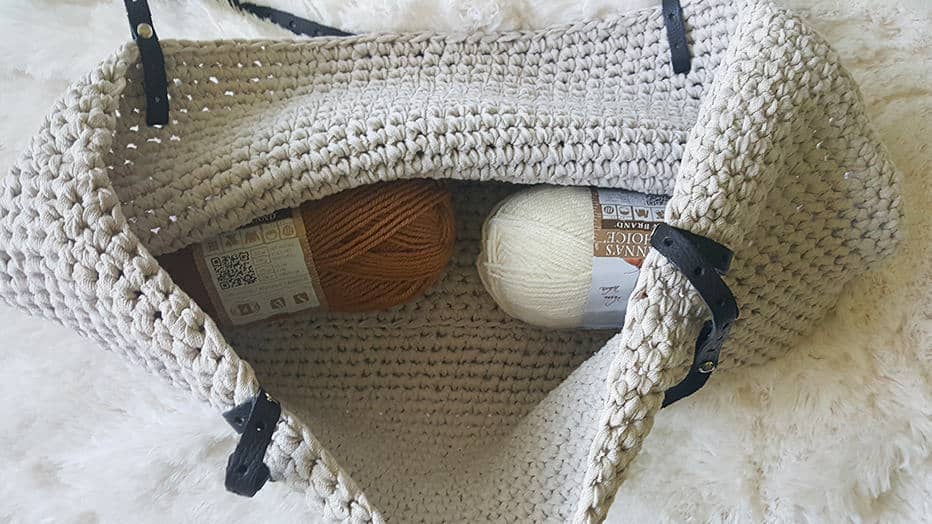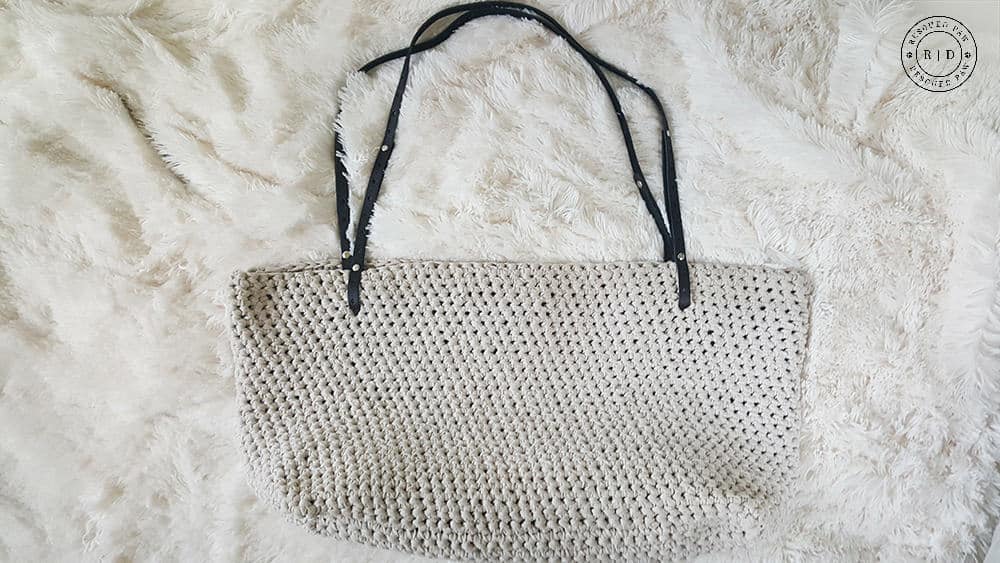 The opinions in this post are 100% mine and a big thanks to Wool and the Gang for providing this kit for me to try.