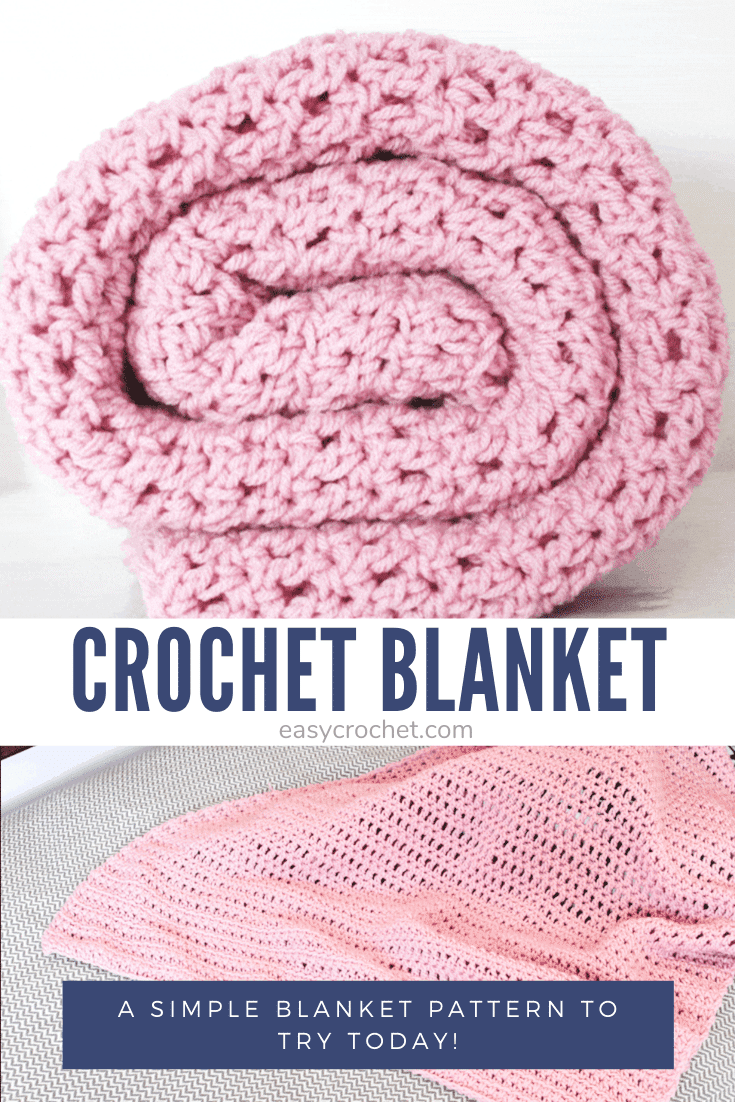 This crochet throw blanket pattern is a fun, easy project that can be finished in just a weekend! I would recommend this crochet blanket pattern for a beginner to the most advanced crocheter to try! Have fun!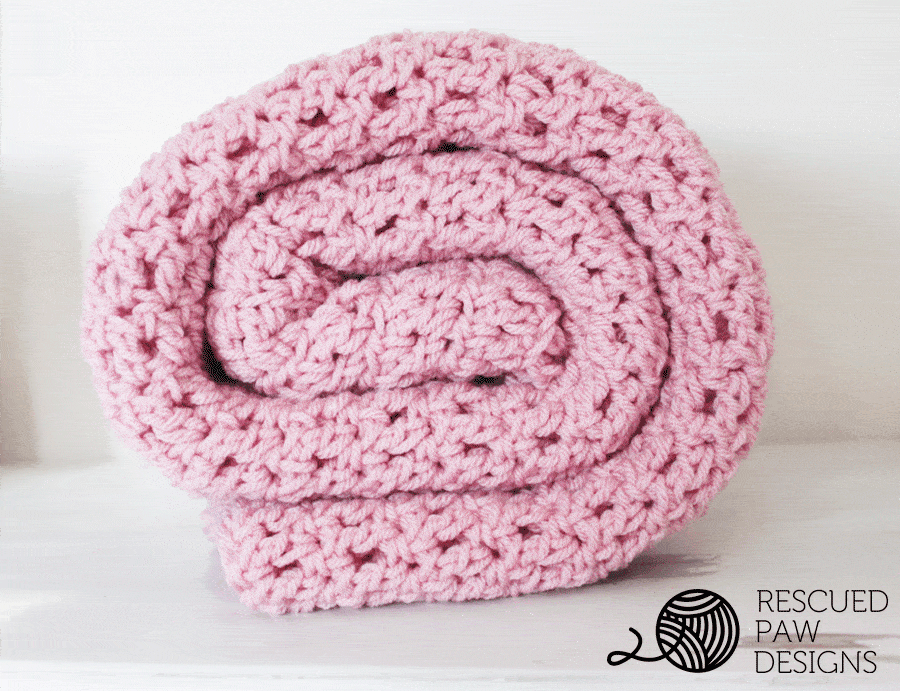 Are you looking for more free crochet blanket patterns? Try the reader favorite color-blocked blanket, chunky throw or the bulky chevron throw blanket which are all FREE to use!
I hope you enjoy this beginner-friendly crochet blanket!
Happy Crocheting!
The Yarn That's Perfect for This Crocheted Blanket
For this blanket pattern, I used a worsted weight yarn (that was given to me as a gift) which is no longer available.
I recommend Lion Brand Vanna's Choice as a substitute in its place or even Red Heart Super Saver would even be great too!
I linked up the yarn below so you can check it out.
---
Do You Want to Make a Different Size?
If you decide you want this blanket bigger or smaller just start with any even number of starting chains. If you do decide to make this crochet throw smaller it really would make the cutest crochet baby blanket! You will not be disappointed with this double crochet blanket pattern, I promise!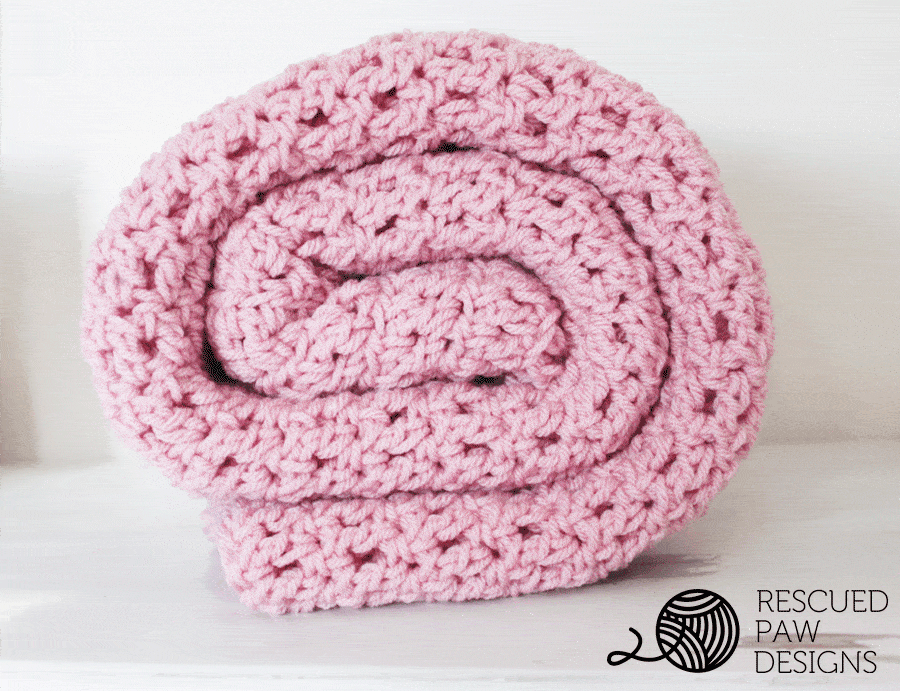 Get Familiar With the Crochet Stitch in This Blanket
This blanket is made with a basic crochet stitch which is perfect for beginners. To make this blanket you will need to know how to do a double crochet stitch which you can learn how to do in the link provided.
I also have a video tutorial on this stitch that will help those who prefer a video. Check it out below!
Let's Start Crocheting a Blanket!
Ready to get started on making this simple blanket? Keep on scrolling down for the full, FREE crochet pattern. 🙂
Simple Blanket Crochet Pattern
Skill Level: Easy
Materials
Notes
Written in Standard US terms
The pattern is worked between the chains/stitches of every row and not into the actual stitches.
Finished size is approximately 38″ X 30″
Gauge is 9 stitches for every 4″
Chain an even number to make this blanket bigger or smaller.
How to change colors in crochet tutorial → Change Colors in Crochet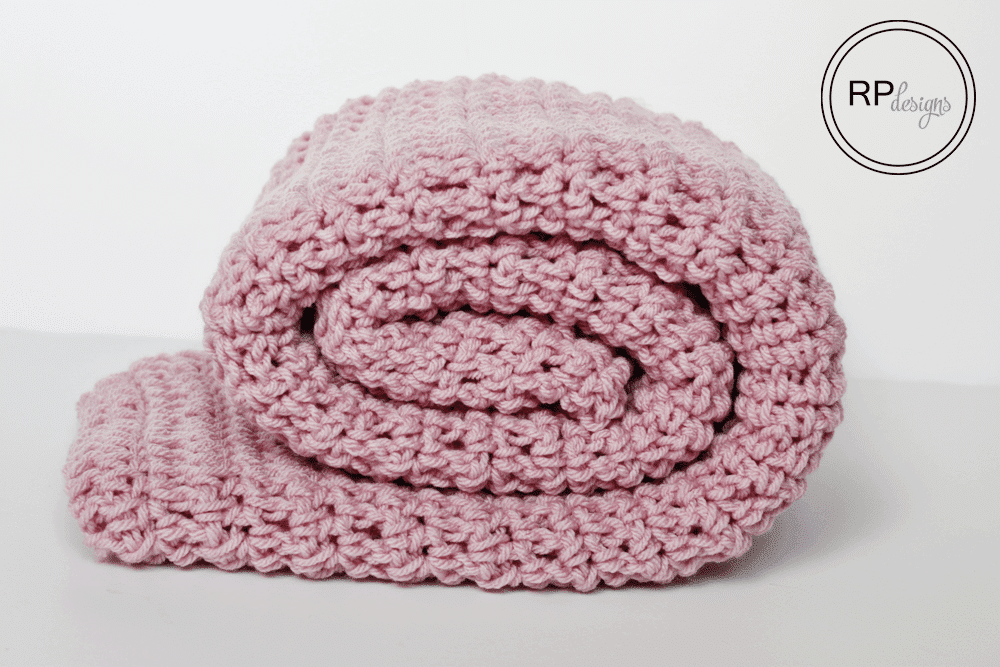 Extra Information
SELLING: You may sell items made from patterns on Easy Crochet unless otherwise stated. If you choose to sell items made from this pattern, please link it back to me at www.easycrochet.com for credit. Please do not use my pictures to sell your items.
TRANSLATIONS: Please do not post a translation of my pattern(s) anywhere. If you would like to help make a translation I would be happy to publish it on Easy Crochet with a link and full credit to your blog. For further questions, please email [email protected]
PLEASE DO NOT COPY, SHARE (a link is OK), ADJUST OR RESELL MY PATTERNS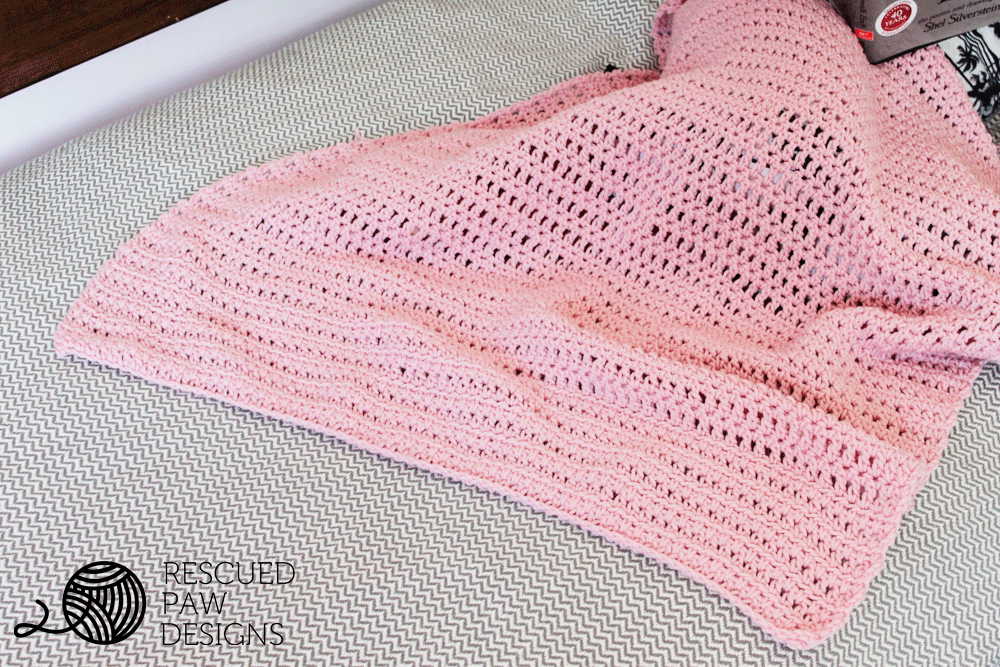 Pattern Steps
Row 1: chain 68 (in 4th chain from hook double crochet) double crochet in every chain across, turn. (64)
Row 2: chain 1, *single crochet in space between double crochets (from the previous row), repeat from * across, turn. (64)
Row 3: ch 3, in first stitch double crochet, double crochet in remaining stitches across row, turn. (64)
Row 4-72: Repeat rows 2-3 until you reach your desired length.
Finishing: weave in loose ends with a yarn needle.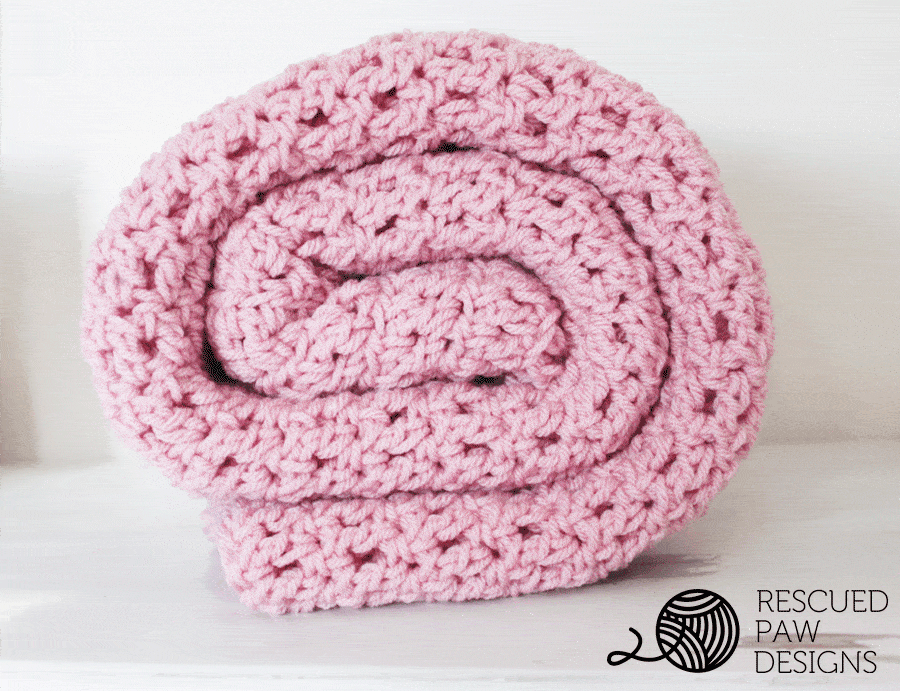 I hope you enjoyed this crochet blanket tutorial. If you liked this crochet blanket pattern you may also like some of my other like the Neutral Chevron Blanket or the Charlotte Crochet Blanket!
If you have any questions, feel free to ask! Happy Crocheting!

You May Also Like These Posts too