Granny Square Basic Pillow Crochet Pattern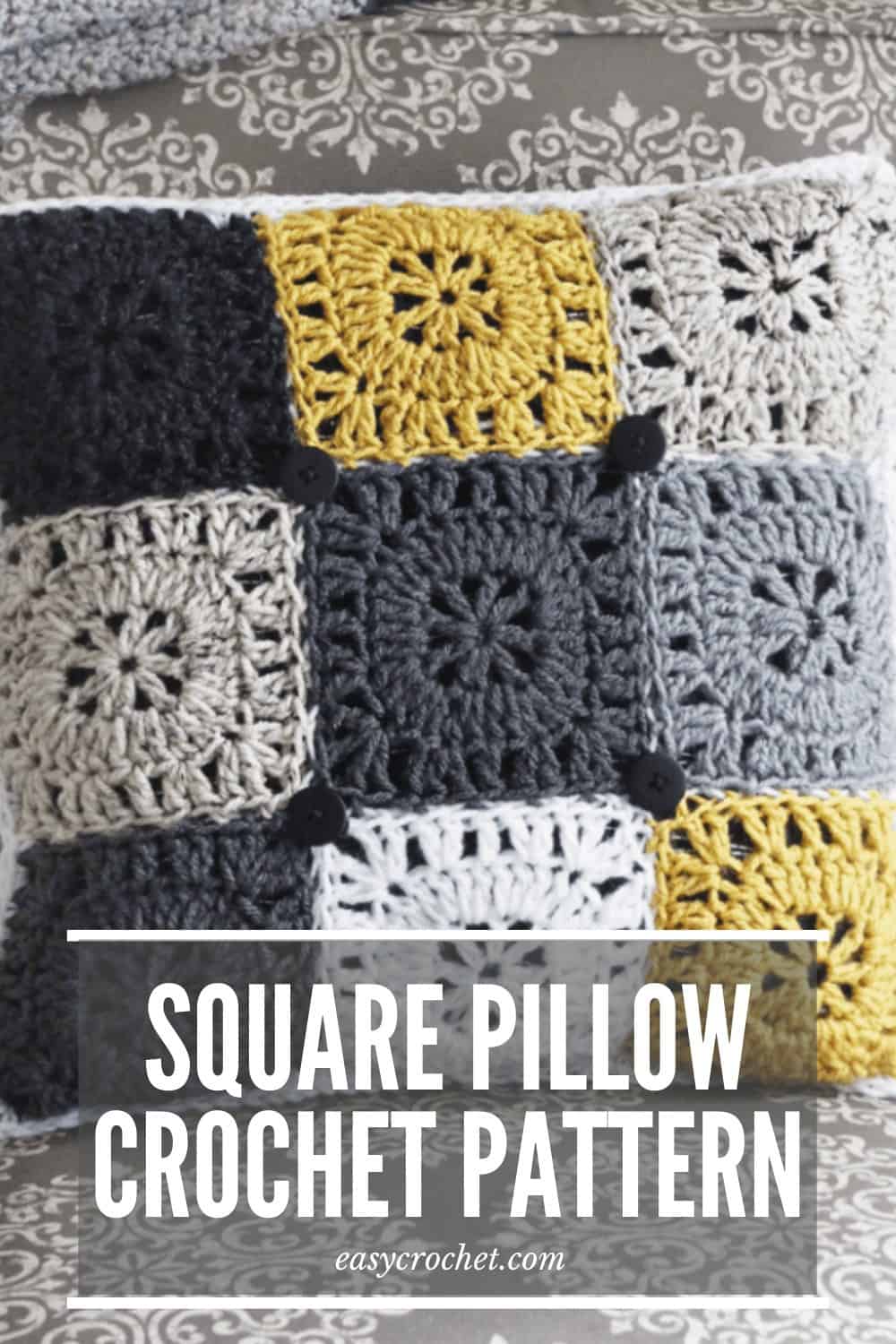 Are you wanting to learn how to crochet a pillow made with squares? If so, my newest design is an easy & free crochet pillow pattern made with granny squares!
This pillow cover is so fun to work up, uses simple stitches and would look great in any color combination! If you'd like to add a fun homemade piece to your home, then this crochet pillow cover maybe the pattern you've been looking for.
I am using this as a throw pillow for my living room, but I'm confident it would look great anywhere.
The free crochet pattern for this pillow is easy to create, and only uses three basic stitches. Scroll down to learn more about getting started on this granny square pillow design.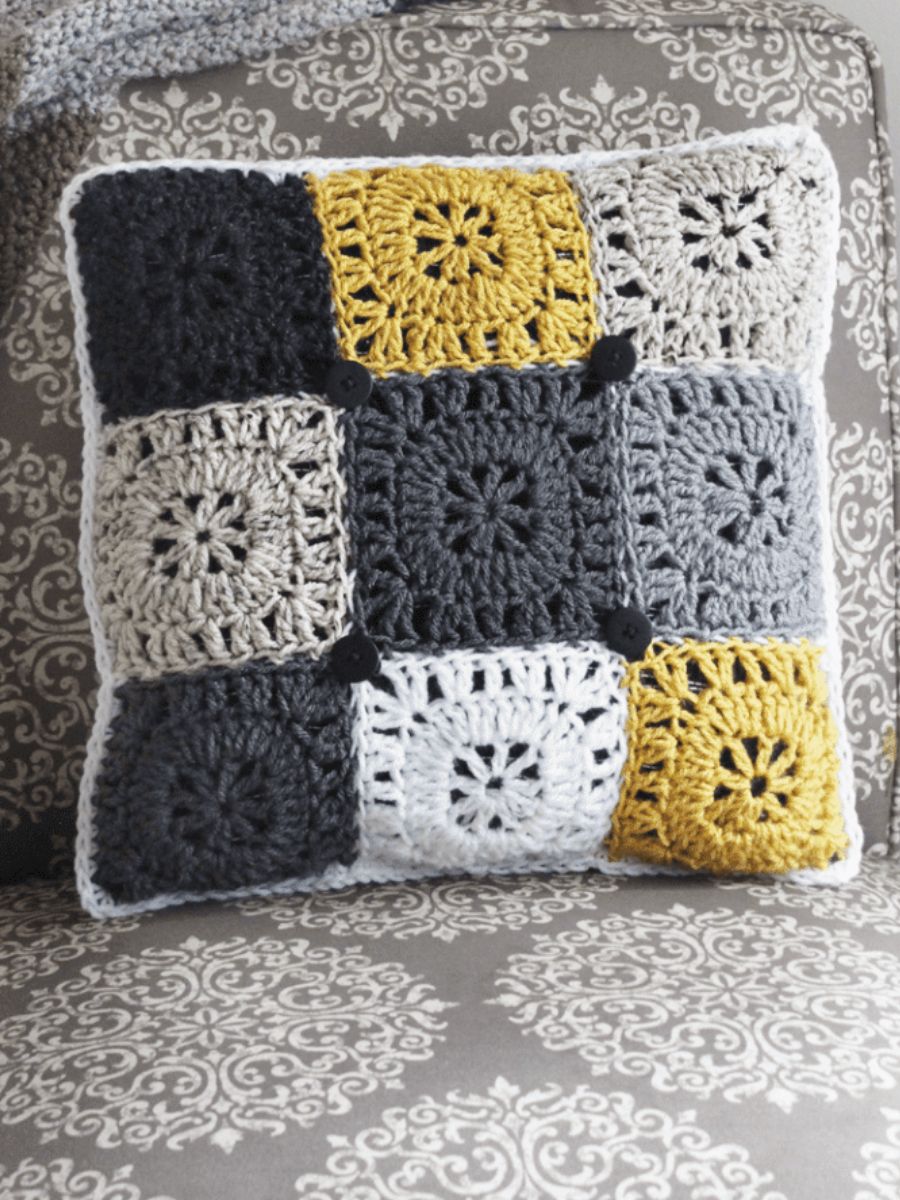 Crochet Pillow Tutorial
You'll need a few things before you can start crocheting a pillow. I'll go over each of them below, so you'll be ready to start working on this crocheted pillow.
1. Pillow Insert
First, you'll want a pillow insert (sometimes called a pillow form). This pillow cover pattern is great for a 15 x 15 inch (38 x 38 cm) sized pillow insert.
However, in my case, I actually just used an old pillow I had around the house. The cover was bad, so I discarded it and just used the good-enough pillow insert from inside.
2. Yarn
Secondly, you'll want a four weight yarn to crochet this pillow cover. I used Vanna's Choice Yarn from Lion Brand for my pillow because of how well it holds up over time, which is a must in my house!
Vanna's Choice
This yarn is made by Lion Brand, and is a Weight 4 – Medium yarn.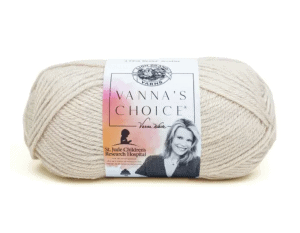 Buy Now
Patterns Using This Yarn →
Vanna's Choice is a 100% acrylic yarn that comes in an over 40 different colors, so you can make your pillow cover truly unique to you. I can see this in just one color or even all different colors for a fun design!
A nice alternative to creating the squares in different colors is to instead use a self striping yarn that will allow the squares to create a sort of ombre pattern across the front of the pillow.
3. Crochet Hook
You will also need a crochet hook size that corresponds to the yarn you are going to use to make this pillow case. In this pattern, I am using a J 6 mm crochet hook.
6 mm (J-10)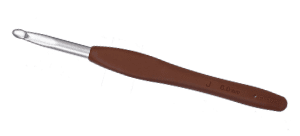 This hook is also known as J-10 (US), 4 (UK) & 6 mm. You can use it with Weight 4 – Medium yarn weights.
Buy Now
Patterns Using This Hook →
4. Simple Square Pattern
Lastly, you'll want to use the easy crochet simple square pattern to make at least a few different color squares for the front of your pillow pattern.
My simple square pattern makes the perfect squares for this crocheted pillow. You will need to create 9 of them for this pattern.
I worked up all 9 squares in a mix of colors: yellow, white, black, and tan. I then sewed them all together with a yarn needle to create the front of the crochet pillow and used one full panel of white to create the back!
The Crochet Stitches Used
The squares used to create this pillow use the double crochet stitch in the round. The rest of the crochet pillow pattern uses the half double crochet and single crochet stitches. All three of these stitches are some of the most basic crochet stitches to learn.
Double Crochet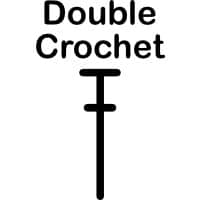 Patterns Using This Stitch →
Half Double Crochet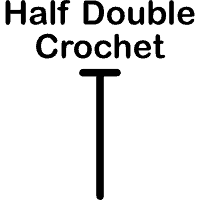 Patterns Using This Stitch →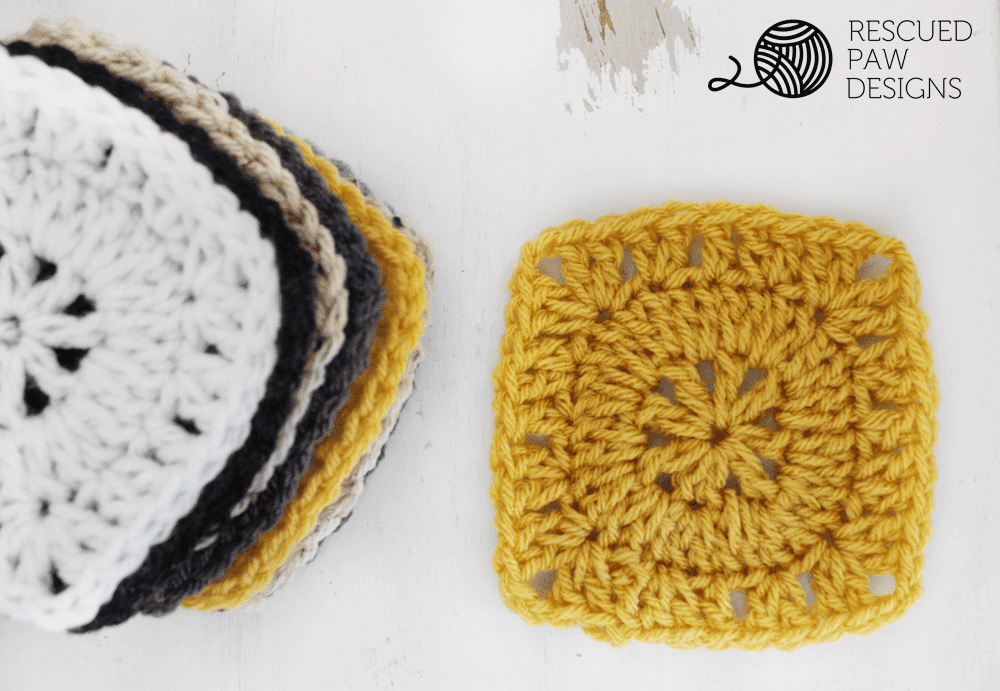 This is a simple crochet pillow pattern and is very beginner-friendly. I promise you will want to make more and more of this once you realize how easy these crochet pillows are to make.
Basic Easy Crochet Pillow Pattern
Skill Level: Intermediate
Materials
Crochet hook size J 6.00 mm
Scrap medium weight yarn (4) and about 80 yards of white. I used Lion Brand Vanna's Choice in Oatmeal, Silver Grey, White, Charcoal Grey, White, and Mustard.
Yarn needle
4 one inch buttons (optional)
15 x 15″ (38×38 cm) pillow form
Notes
You may sell items made from this pattern. If you choose to sell items made from any of my free patterns, please link back to me at Easy Crochet for credit. Do not use my photos to sell any items. Thank you for respecting my work.
Written in standard US terms
Pattern Steps
Front of Pillow:
To make the front of the pillow you will need to use my square crochet pattern which can be found here Simple Square Pattern. Make 9 in total.
You may block your squares after you are done if you wish.
After you have blocked, you can start joining your squares. I used my yarn needle and did an invisible mattress seam.
Now that the squares are sewn together, you need to attach the buttons (they are optional) at every corner of your center square.
Finished size should be approx. 15×15″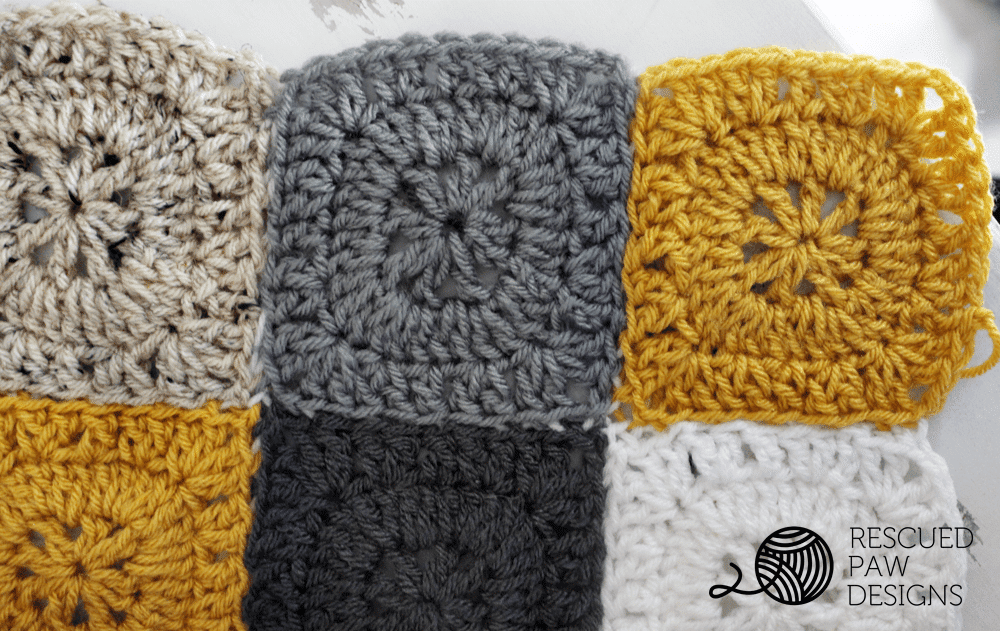 Back of Pillow:
(Gauge is approx. 10 hdc's for every 4″)
Row 1: With white, ch 35, in 2nd chain from hook half double crochet, half double crochet in every ch across, turn. (34)
Row 2: Chain 1, starting in second chain from hook half double crochet, half double crochet in every chain across, turn. (34)
Row 3 – 25: Repeat row 2 (34)
Weave in loose ends with yarn needle.
Finishing Steps
Using white yarn, single crochet along edges of the front and back of the pillow while evenly holding them together. Making sure they are both facing the correct direction.
In every corner, single crochet, chain 1, single crochet.
You will make 35 single crochets across every edge. 37 including corners.
Make sure to only do 3 sides and then insert your pillow form. Continue using single crochets across the last side to finish your pillow.
Fasten off yarn and weave in loose ends.

I hope you enjoyed this crochet pillow case pattern made with granny squares! If you need any clarification, feel free to ask.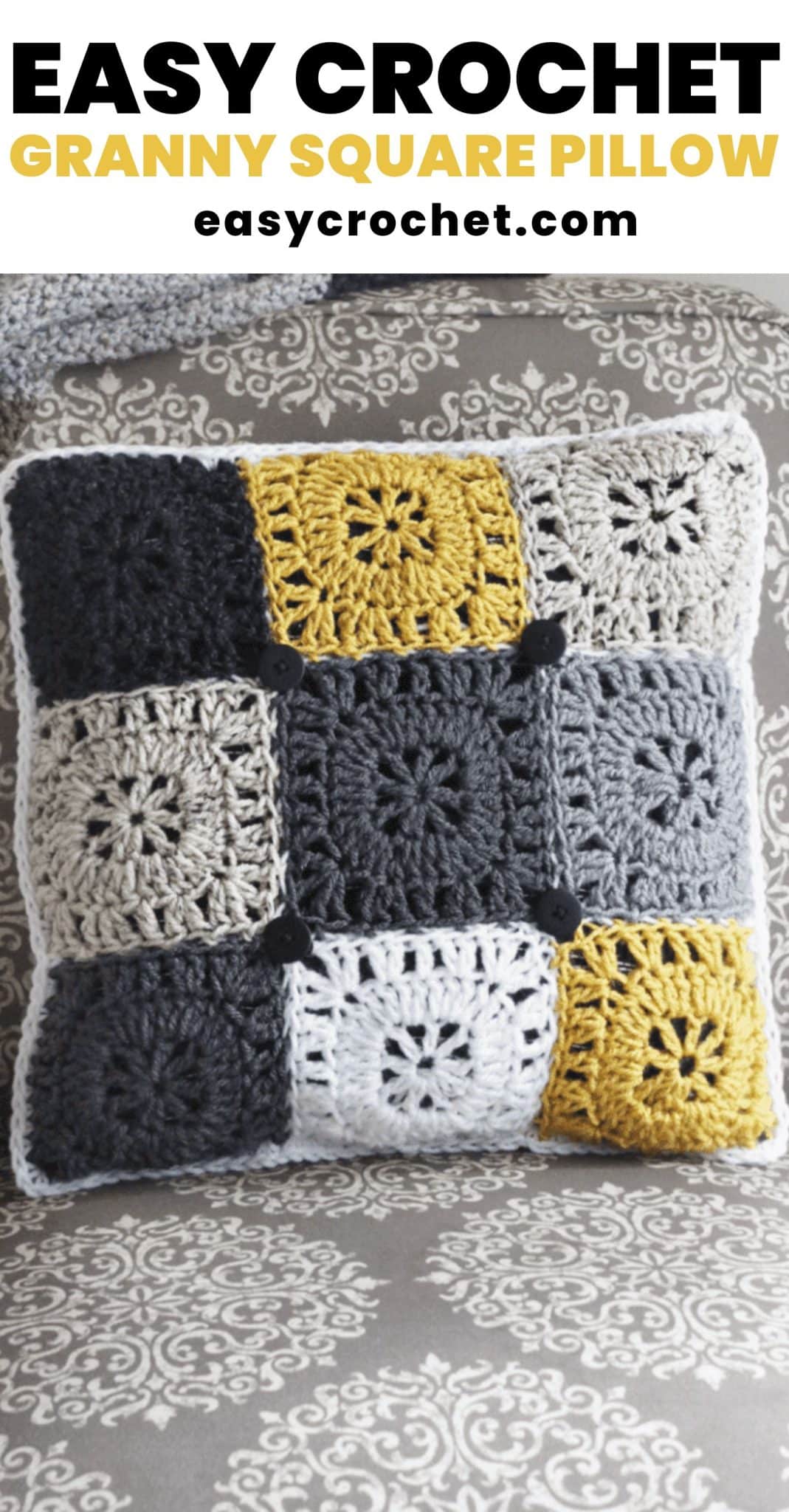 More Free Crochet Pillow Patterns
This pillow is just one of the free crochet pillow patterns we have here on EasyCrochet. Here are the latest crochet pillow patterns and resources we've created: