Must Make Crochet Steering Wheel Covers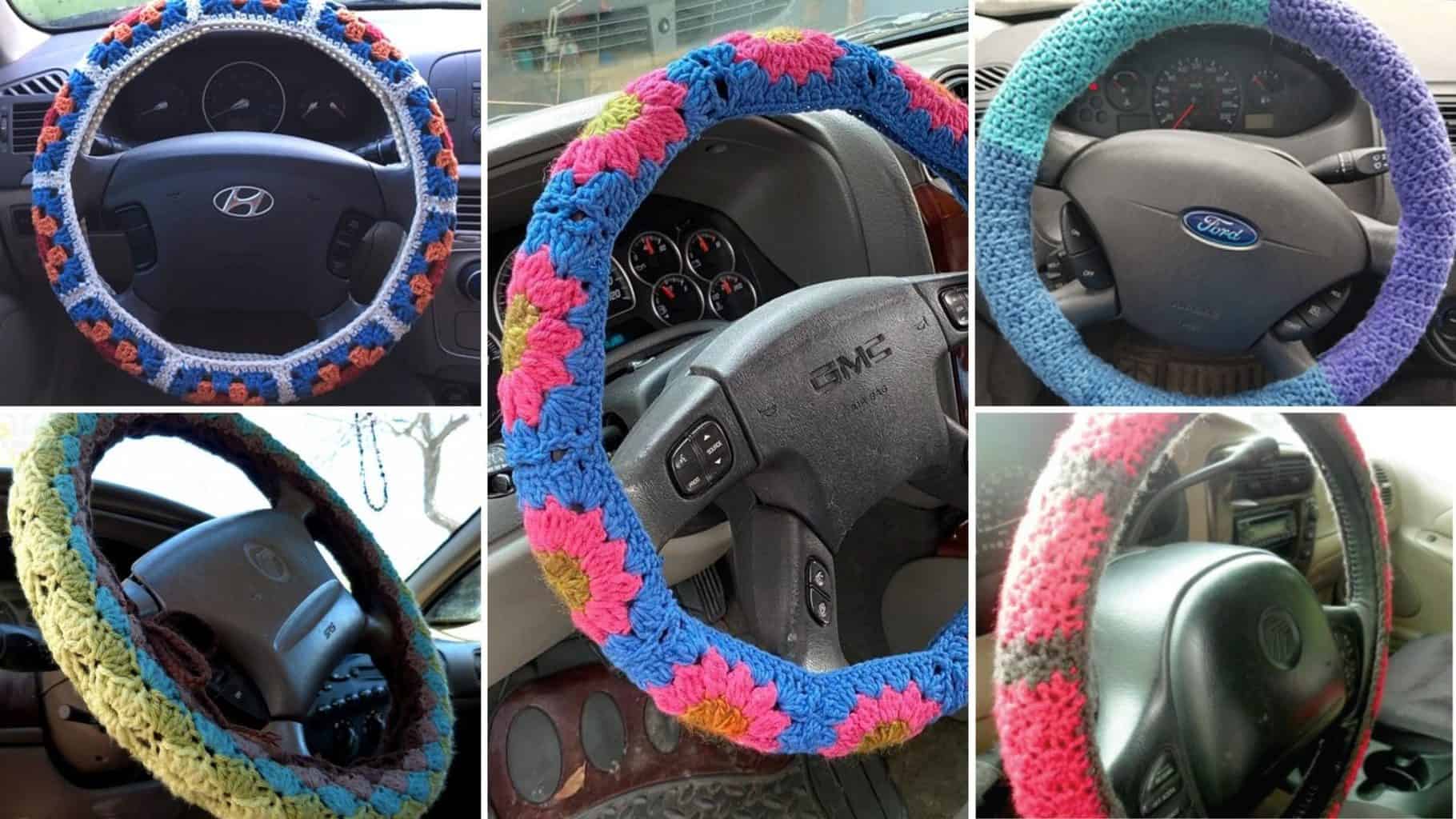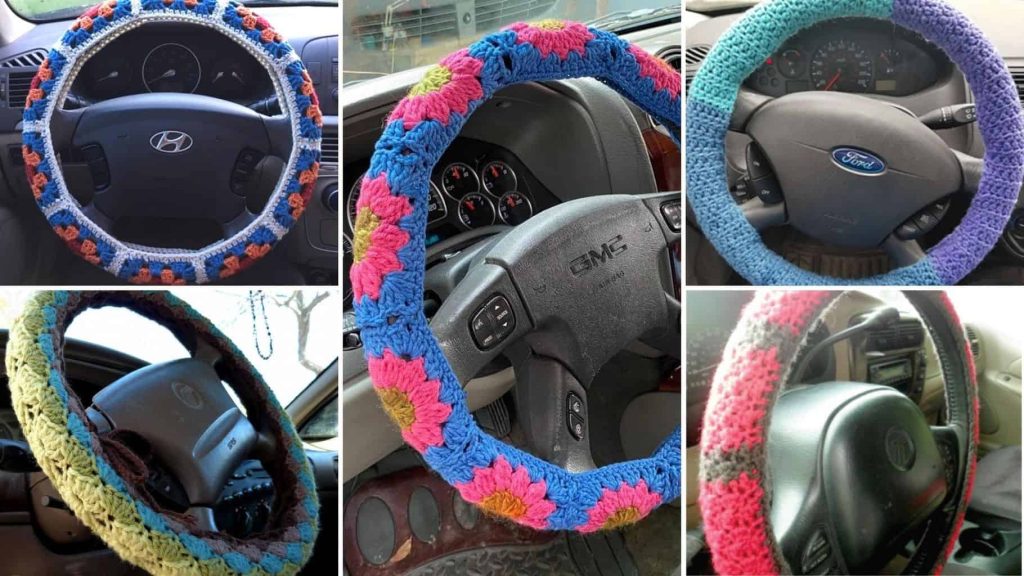 Are you looking for some steering wheel covers to crochet? If so, then you'll love this roundup of the top easy crochet steering wheel cover patterns for a quick project! Want to know the best part? They are some free crochet patterns as well as some beautiful paid ones too for these covers.
Every once in a while it is fun to crochet an unusual kind of project like a crocheted steering wheel cover. Don't get me wrong. I really LOVE crocheting scarves, hats and blankets, but sometimes it is nice to crochet a pattern that is a little different just like these.
When I was searching for steering wheel crochet projects I looked for ones that all used beginner-friendly stitches. Basic stitches are perfect for quick patterns like these car steering wheel covers because they can be done on the go, while watching TV or all in one sitting without much worry of messing up the pattern.
Basic Crochet Stitches for Steering Wheel Covers
If you are new to crochet, then take a look at the stitches I linked up above to get a better understanding of each of the crochet stitches you'll need to know to complete one of these patterns. If you are a pro already, then you should be good to go with the crochet wheel cover patterns I found below.
Ready to get started? Each of the patterns below will show you how to crochet a steering wheel cover plus they are all pretty cute! Scroll on down to find a few of my favorite patterns for a quick & easy steering wheel cover crochet project!

The Best Crochet Steering Wheel Cover Patterns

Which pattern above was the front-runner for you? Tell me in the Easy Crochet Facebook group where you can share patterns, ask questions and get in on fabulous yarny deals.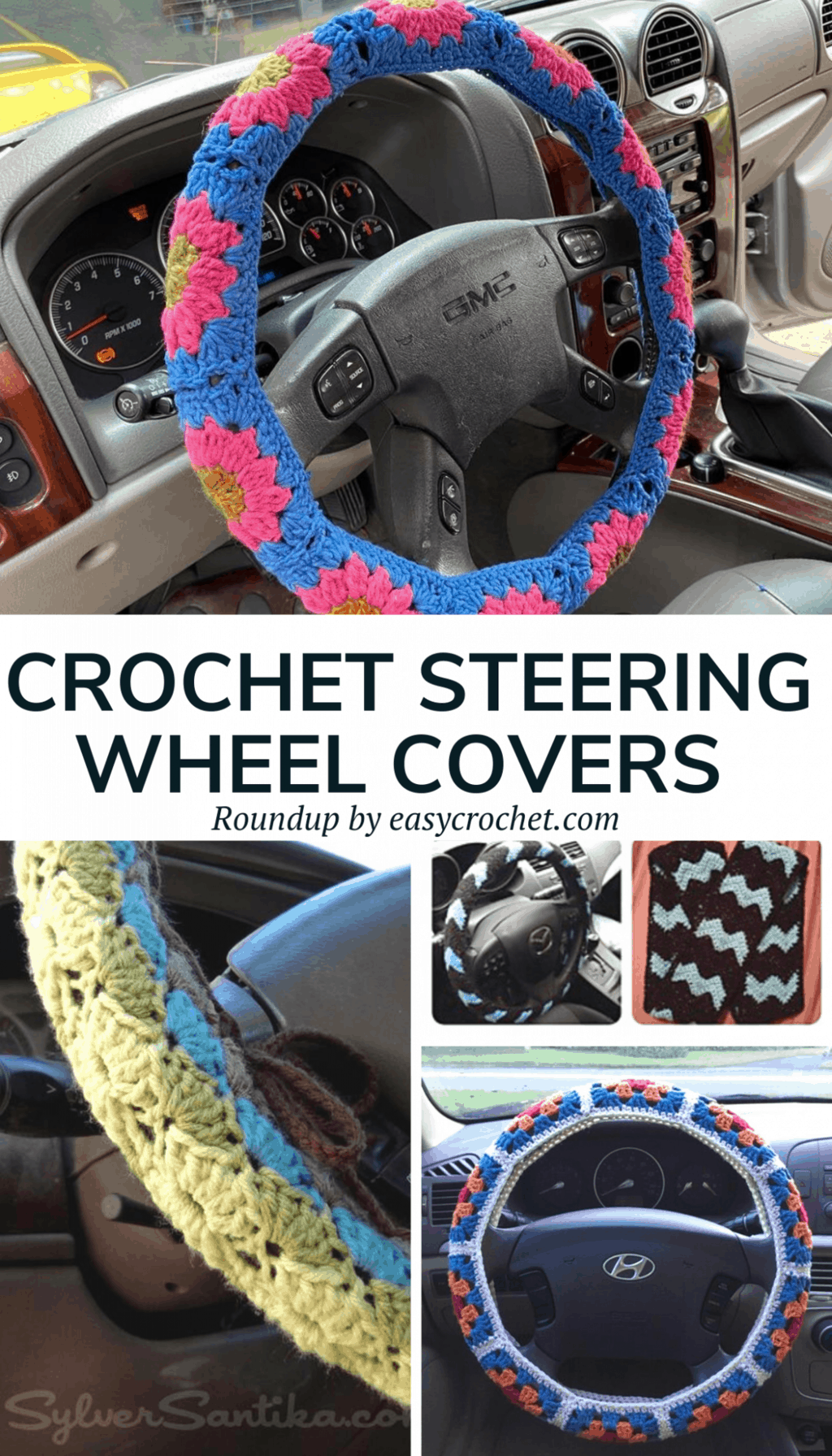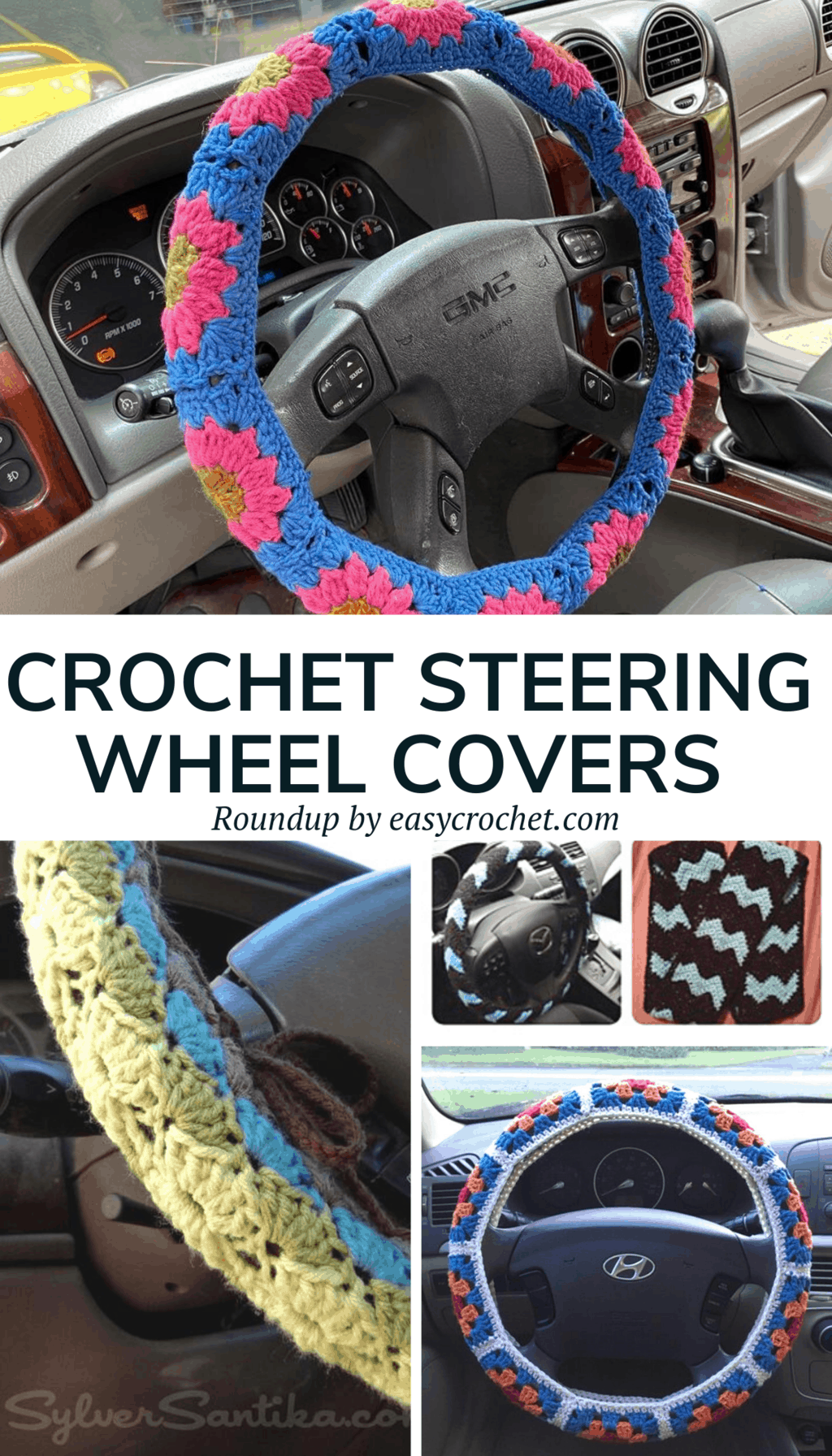 More Free Crochet Patterns
I hope you enjoyed this collection of quick and easy crochet steering wheel cover projects. If you'd like more free crochet patterns check out the list below that includes a few of my favorites.