26+ Top Amigurumi Crochet Doll Patterns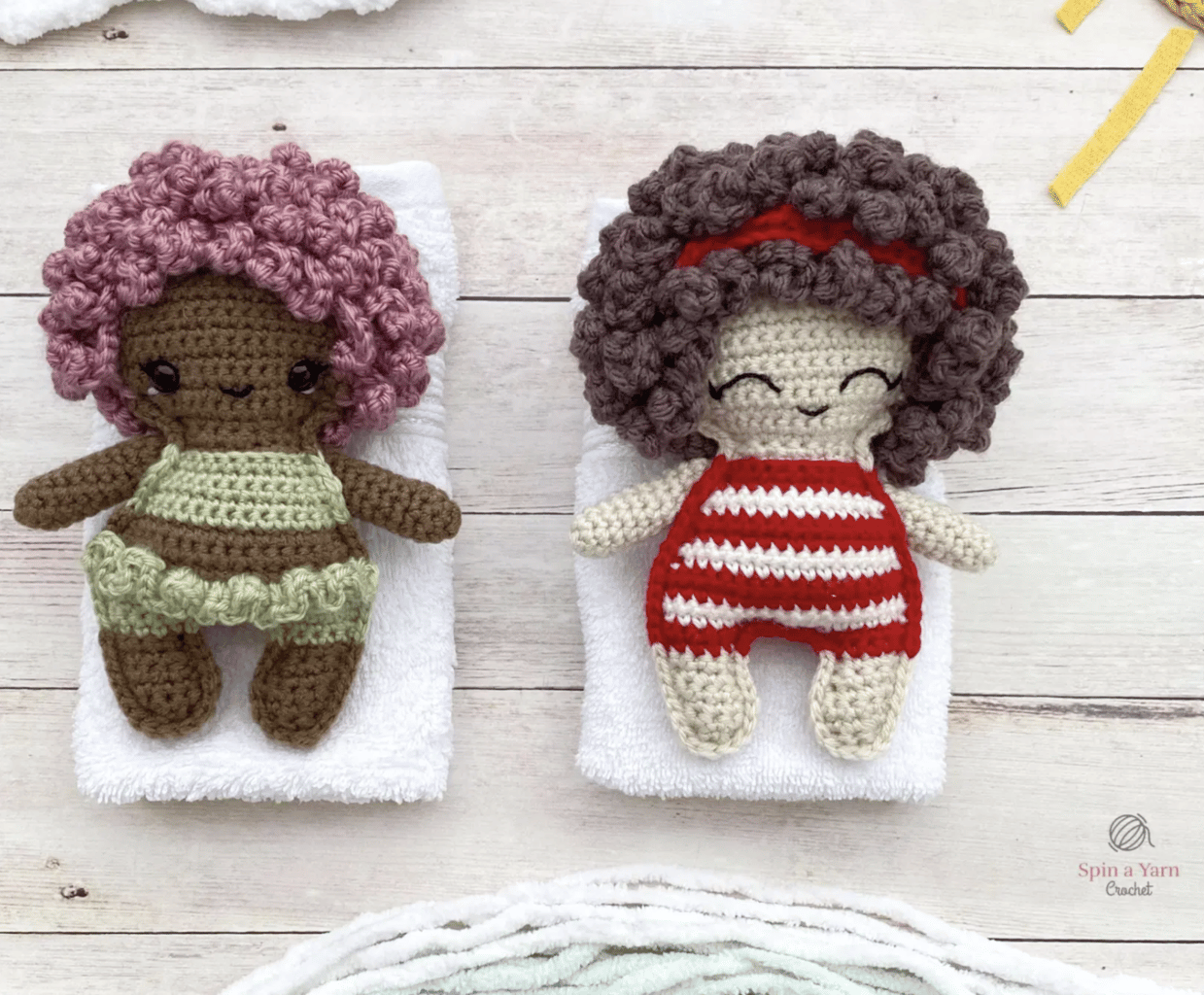 If you are looking for the perfect gift for a little girl or little boy or just maybe want a new doll to crochet then you will love this collection of beautiful crochet doll patterns.
All of these free crochet doll patterns can be made in different colors, customized with a cute outfit, and some even have video tutorials to help out.
Each doll pattern has different skill levels, ranging from super easy to a bit more complex, so be sure to look through the pattern you want to make to be certain it will work for you as a crocheter.
Read on down to find some wonderful patterns for crochet dolls!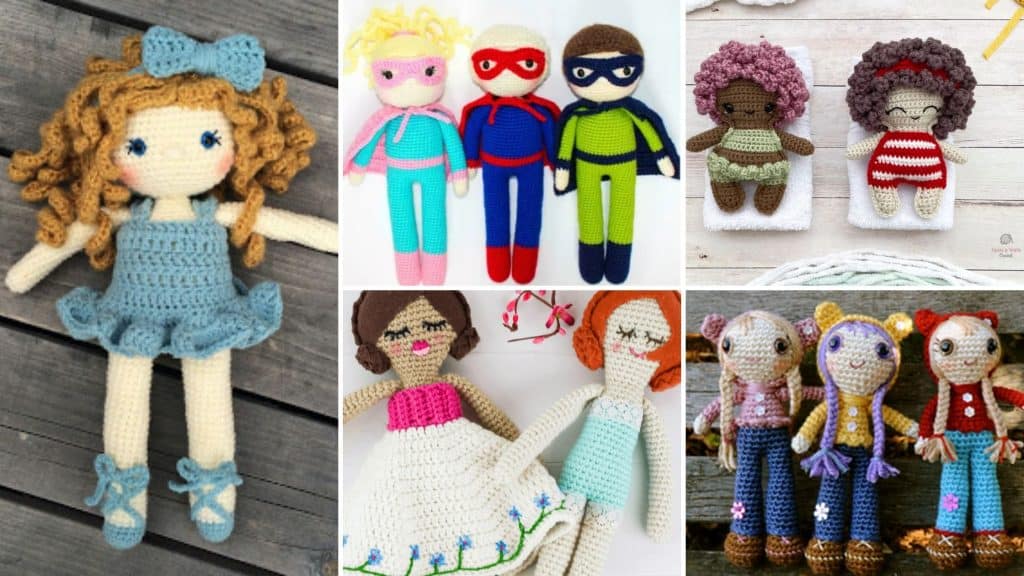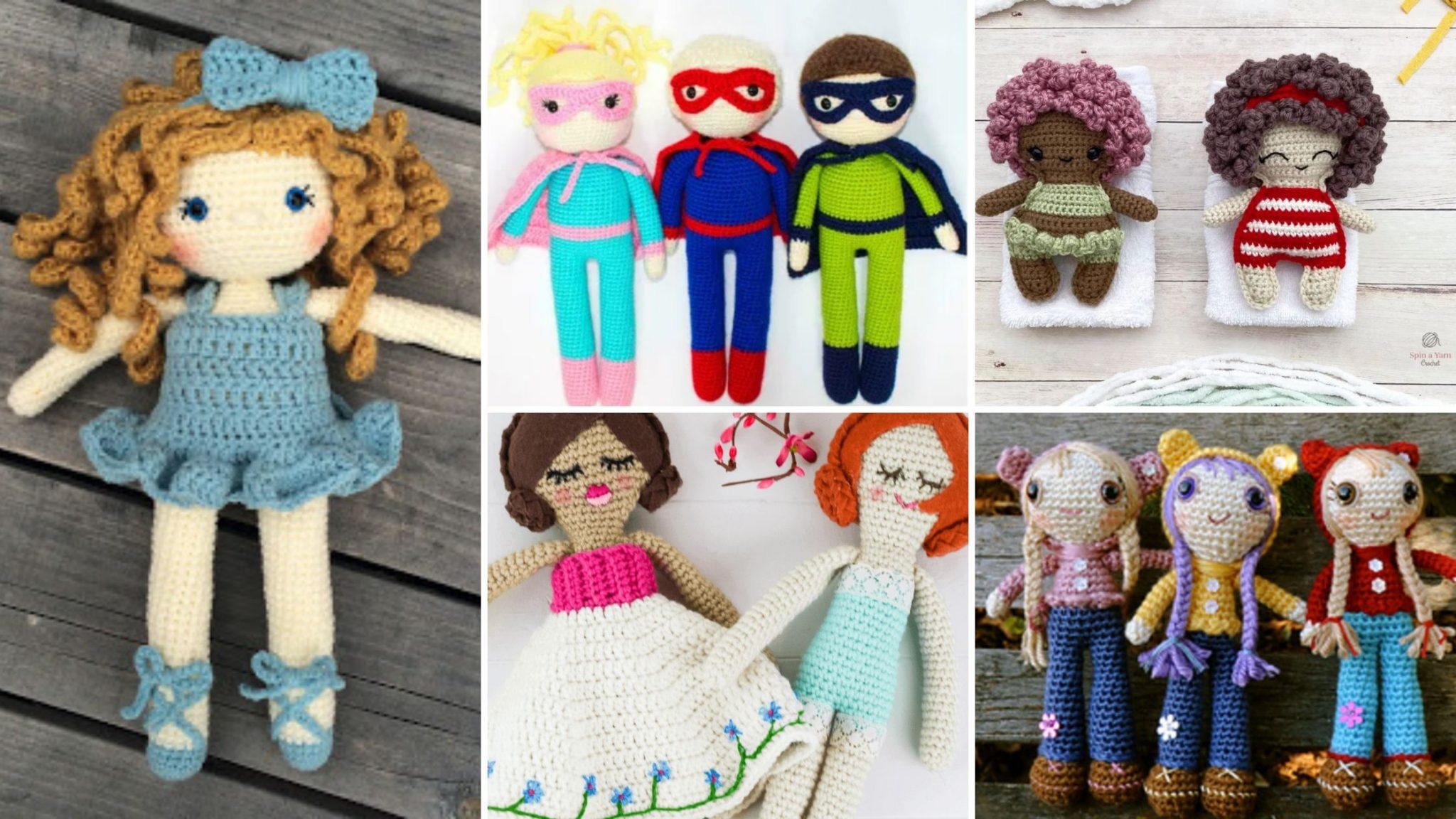 Common Crochet Stitches & Techniques Used in Amigurumi Dolls
Certain stitches perform best when creating these small crochet dolls. Here are five of the best stitches we've come across for crocheting a doll.
Single Crochet: A beginner-friendly basic stitch that is most commonly used in Amigurumi doll patterns, as well as other types of amigurumi designs. Learn how to single crochet.
Back Loop Single Crochet: A single crochet that is worked in the back of the v of the single crochet stitch. This technique can be used to create texture on doll outfits and more. Learn how to back loop single crochet.
Front Loop Single Crochet: Working in the front loop is very similar to the back loop technique, but you will be working in the front loop of the v of the single crochet or the part that is closest to you.
Single Crochet Increase & Invisible Decrease: These methods create seamless transitions in your doll when you'd like to make a leg go from bigger to smaller or vice versa.
Magic Loop: The magic loop is a crochet technique that creates a closed, tight bottom of a circle. It can be used for hats, place mats, circles and these cute dolls too! Learn more about the Magic loop (or circle) to use this method.
Materials for Amigurumi Dolls
While you would need many of these materials for any crochet project, crochet dolls sometimes require specific sizes.
In this section, we'll discuss the weight of yarn, hook sizes and other things that work best for amigurumi dolls.
Stitch Markers: A stitch marker is important to keep track of the rounds you are working in the doll pattern. Most doll designs are worked in continuous rounds, so it is critical to be able to keep track of the rounds with this marker.
Crochet Hook: Most doll patterns will use a smaller sized crochet hook than the yarn they are using calls for. This is because it will create a tighter single crochet stitch in the doll pattern, which in turn makes a cleaner looking end product.
Safety Eyes: Most of the crocheted dolls you will find to make use safety eyes. These are usually plastic snap together pieces that form an eye in amigurumi. If you prefer not to use safety eyes, you can surface crochet eyes onto almost any doll instead.
Yarn: While almost any yarn can be used for amigurumi patterns, the most commonly used weight is Light/DK or Medium/Worsted weight yarn. A doll made with DK yarn will be slightly smaller than one made with worsted weight medium yarn, but that is typically the preferred outcome.
Stuffing: Most amigurumi dolls will have stuffing, so this is an important material to have on hand. Poly-Fil is my personal favorite.

26 (or more) of the Most Adorable Free Amigurumi Doll Patterns
---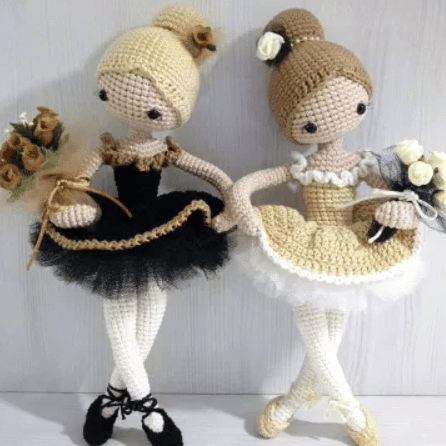 Adorable Ballerina Doll Pattern
This ballerina doll amigurumi patterns is beautiful as well as free! If you have a young child who loves to dance, then this crocheted doll might be it! Find the free pattern below.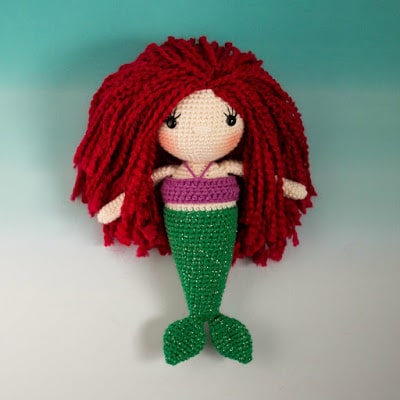 Crochet Mermaid Doll Pattern
Use this easy pattern to create a wonderful gift for a child who loves mermaids! This free doll pattern uses simple stitches and has hair that can customized to match the person you are gifting it to! Find the pattern from the Friendly Red Fox to get started on this beautiful doll.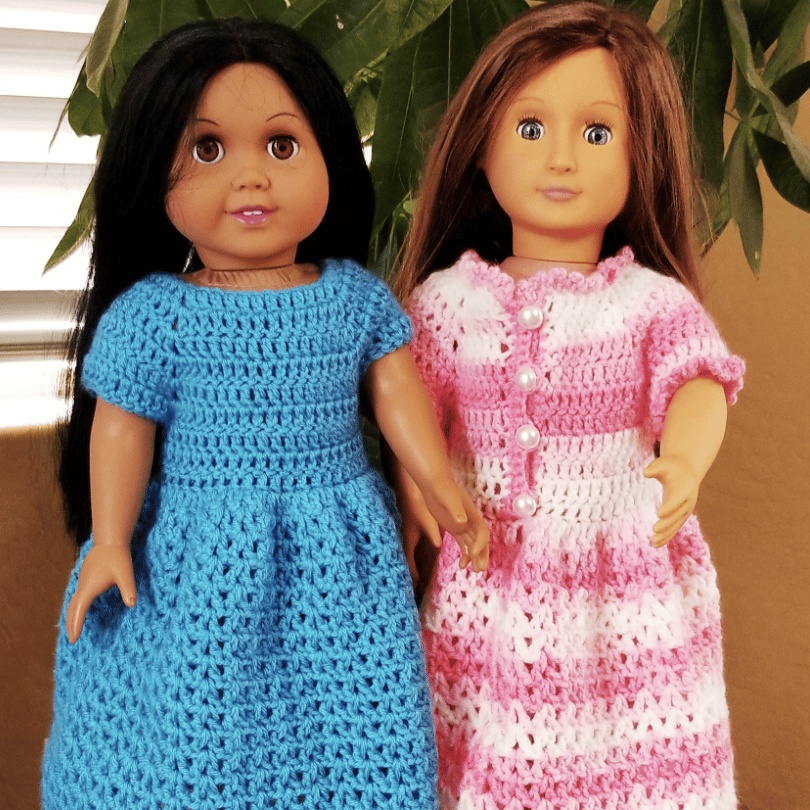 18″ Doll Dress Crochet Pattern
Use this free crochet pattern to create a doll outfit that is perfect for an American Girl Doll. This free pattern includes detailed instructions to make a plain dress or ruffled dress design. Find these free designs from Granny's Crochet Shoppe to make your next project.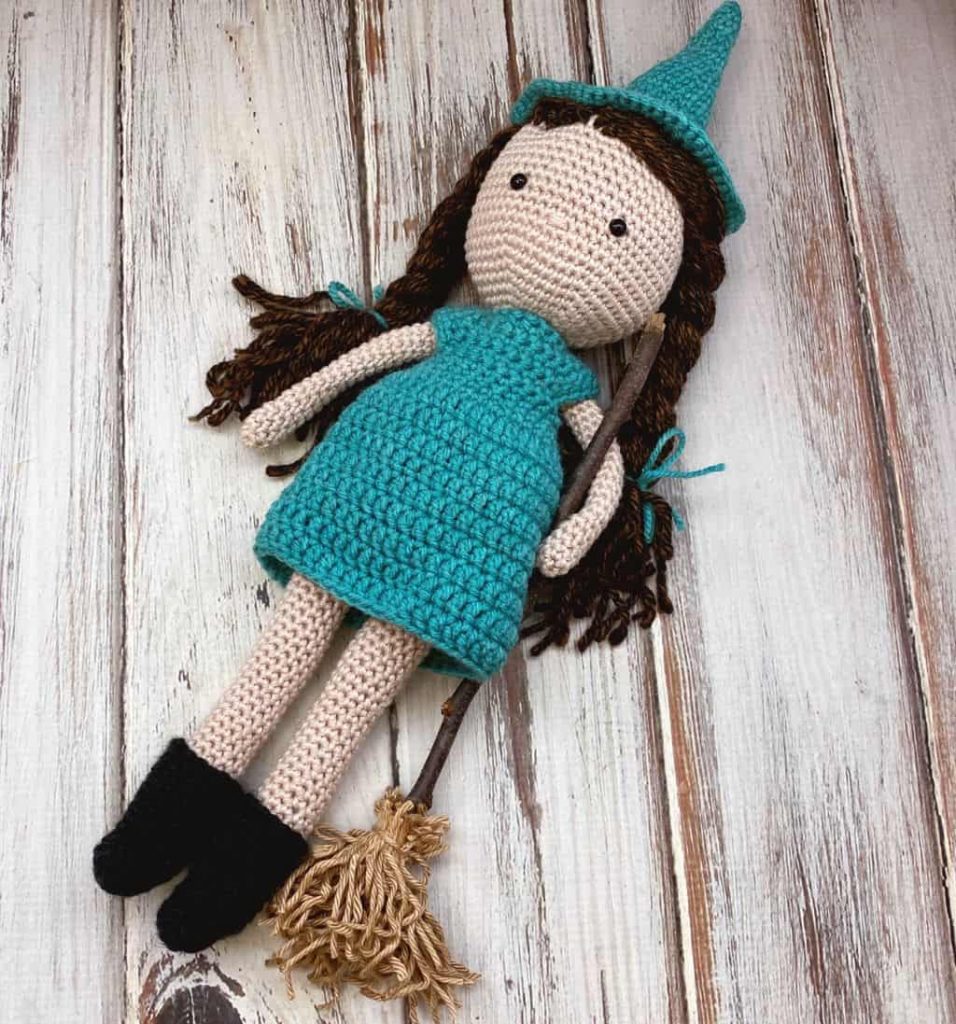 Amigurumi Doll Crochet Pattern
This adorable and free doll from make a wonderful gift for a young girl for Halloween. This cute little doll has a witches hat, boots, and broom to complete her outfit. Find the free doll pattern from Live Life Yarn to get started as soon as possible.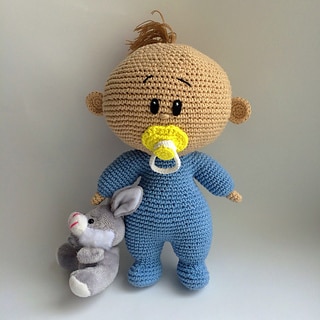 Baby Doll Crochet Pattern
You'll love the fact that this adorable doll is a free PDF on Ravelry. This doll pattern includes 11 pages and has detailed instructions for each step! Find the pattern below.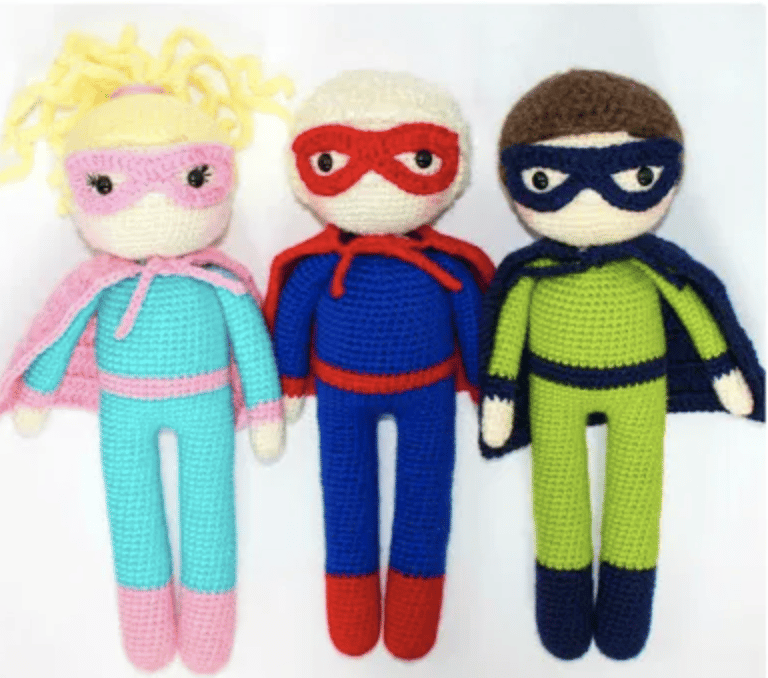 Super Hero Doll Pattern
These superhero dolls are perfect to crochet for the little girl or boy in your life! The free detailed pattern uses simple stitches and is written out step-by-step for an easy-to-make doll! Find the free doll pattern below from the Friendly Red Fox.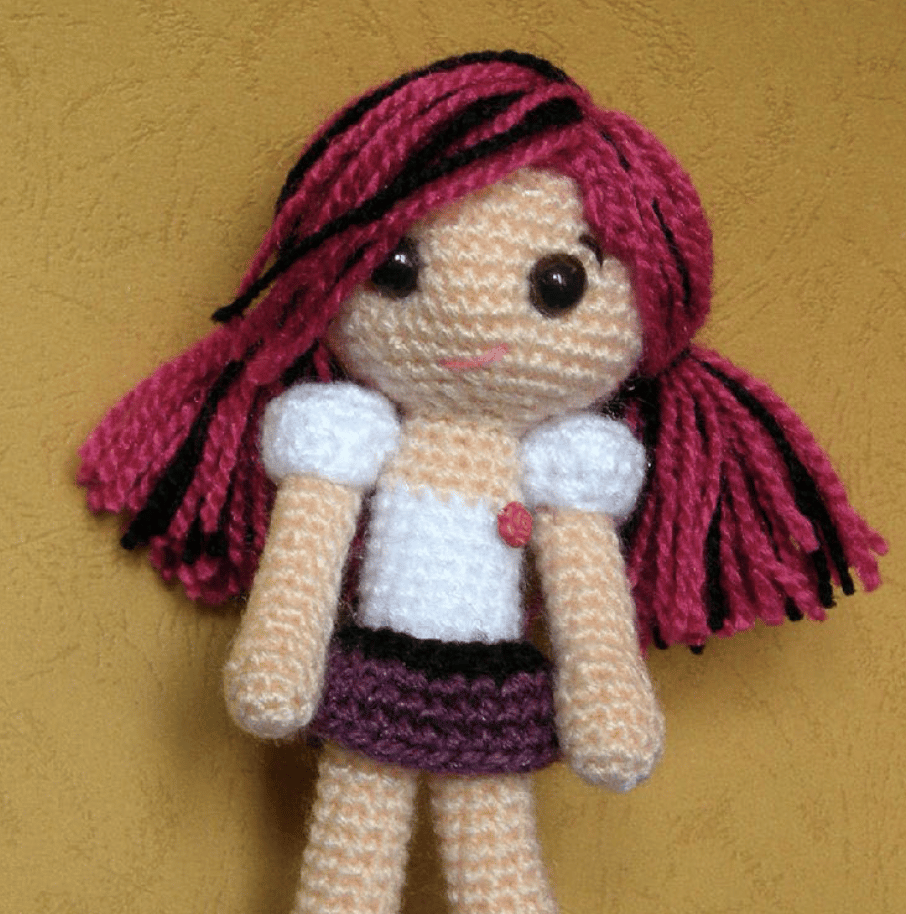 Amigurumi Doll Crochet Pattern
This lovely and free doll from Tales of Twisted Fibers would make a great beginner-friendly doll pattern for a newer crocheter. Grab the free pattern below on their blog.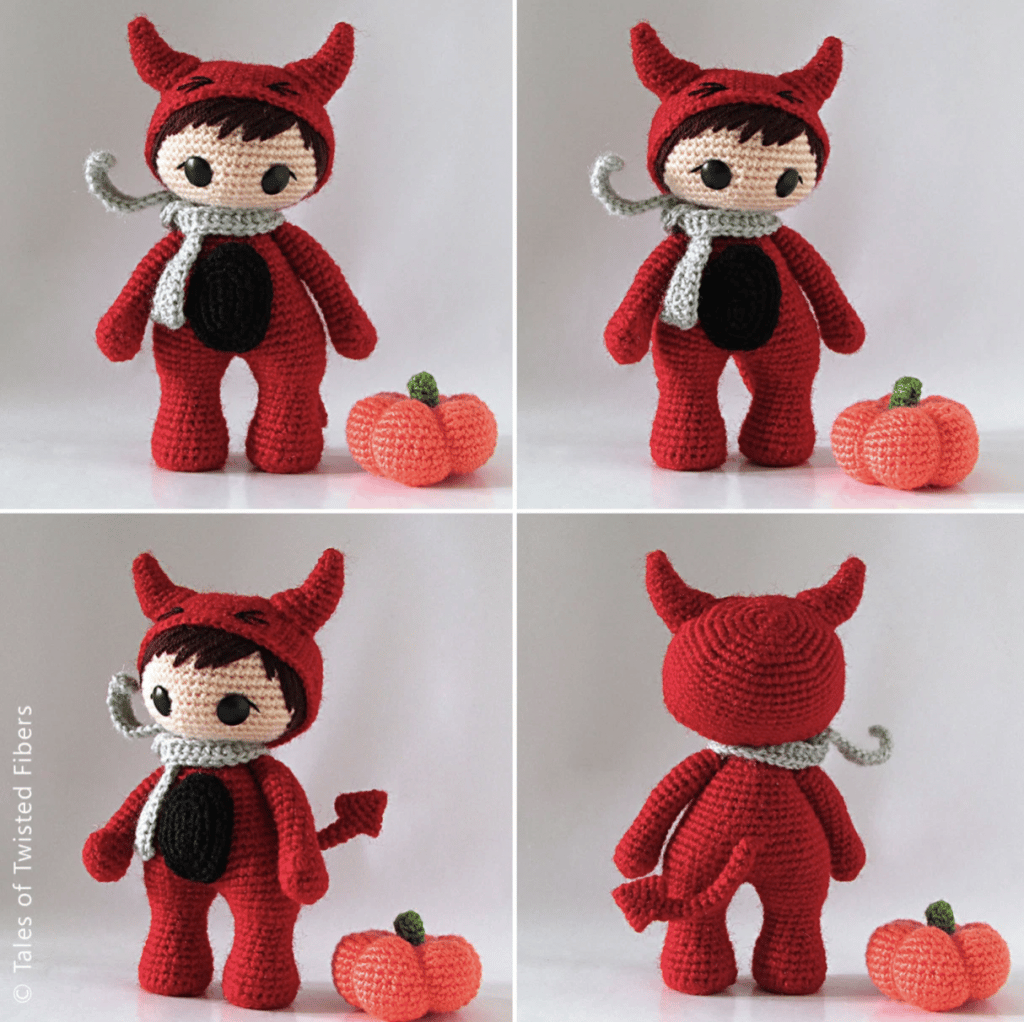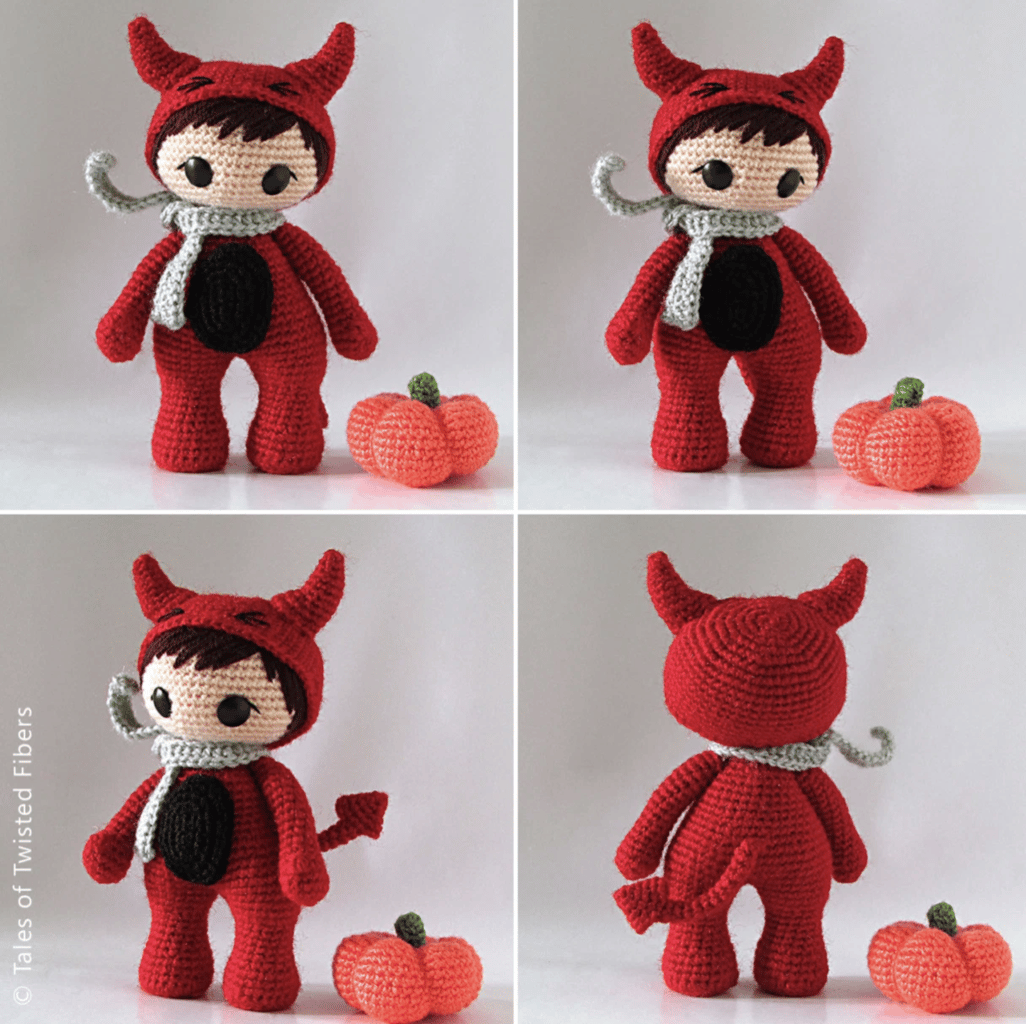 Devil Costume Doll Crochet Pattern
How precious is this crocheted doll costume? It would make the perfect accessory or gift for Halloween! Get the free pattern below from Tales of Twisted Fibers!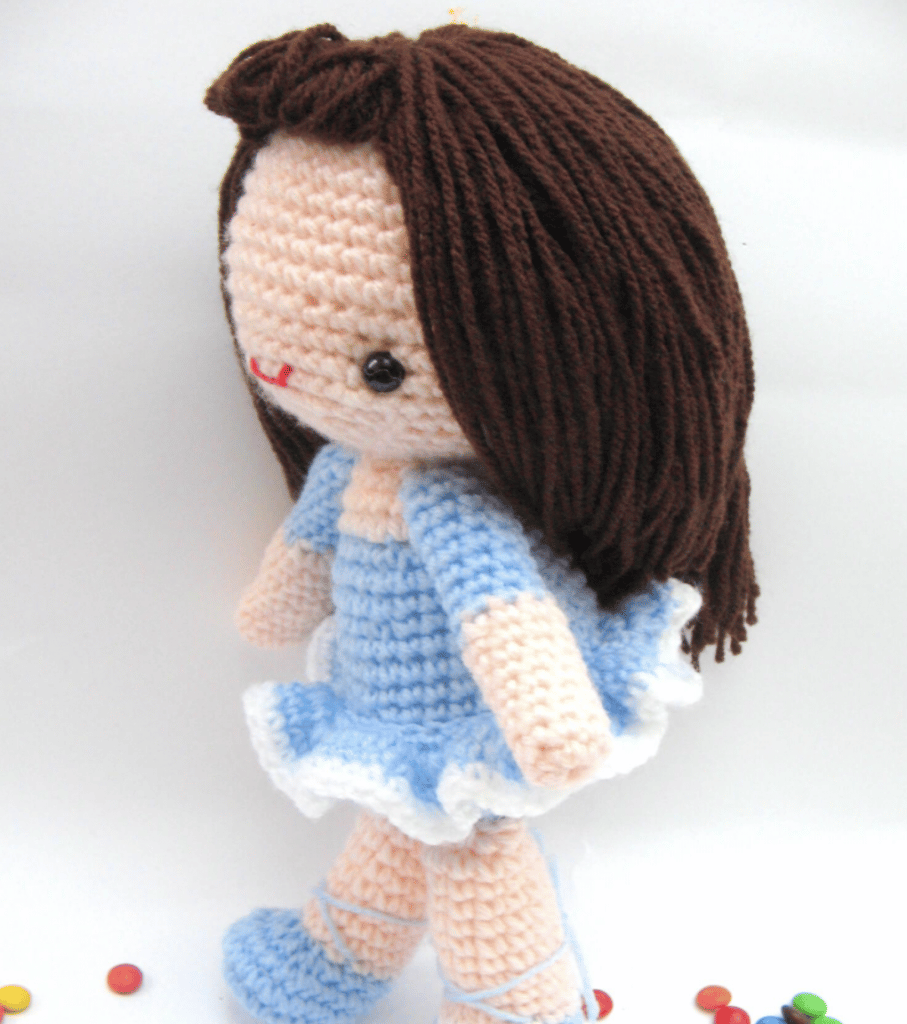 Bella the Ballerina Doll
This cute crocheted ballerina is ready to dance with her crocheted doll ballet slippers and tutu! Get the free pattern from Jenny and Teddy below.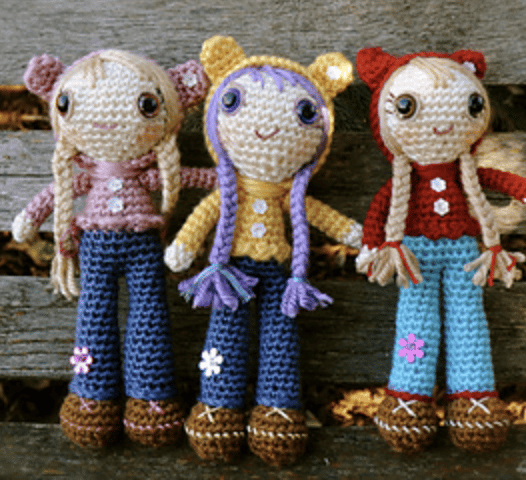 Bear Hoodie Doll Crochet Pattern
You'll love the fact that this bear hoodie doll design is available as a free PDF. This doll can be customized to any hoodie color or hair you wish to have.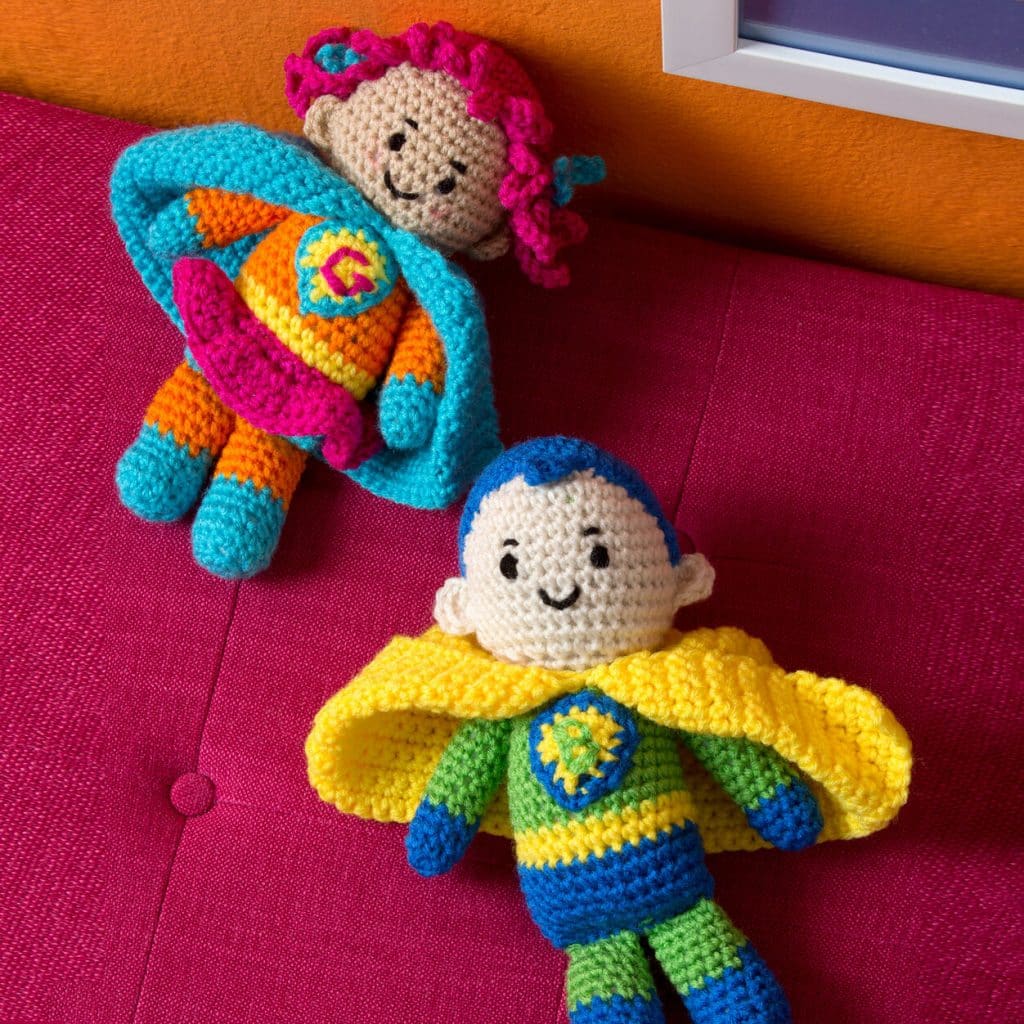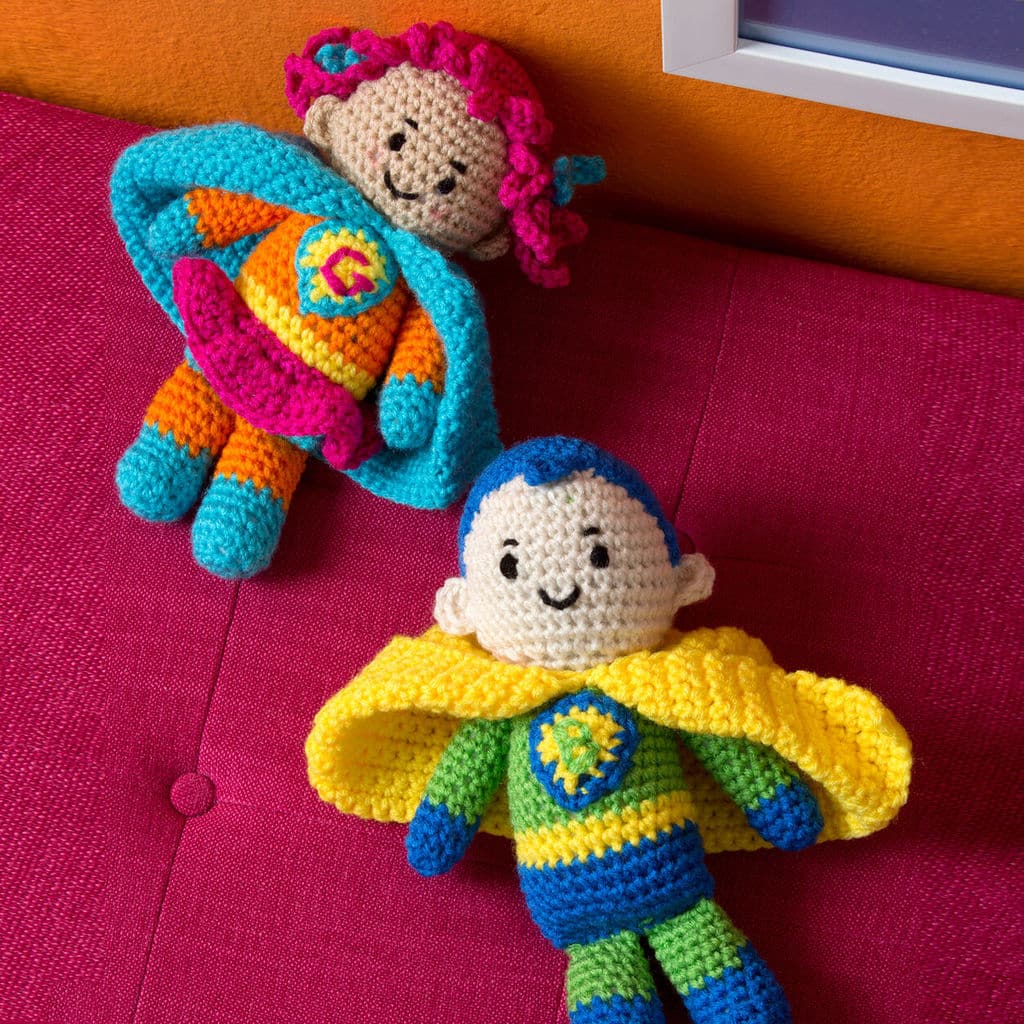 Caped Superhero Doll Crochet Pattern
This extra adorable duo is the perfect pair of dolls to crochet! You can get this free PDF doll pattern directly from Yarnspirations to get started.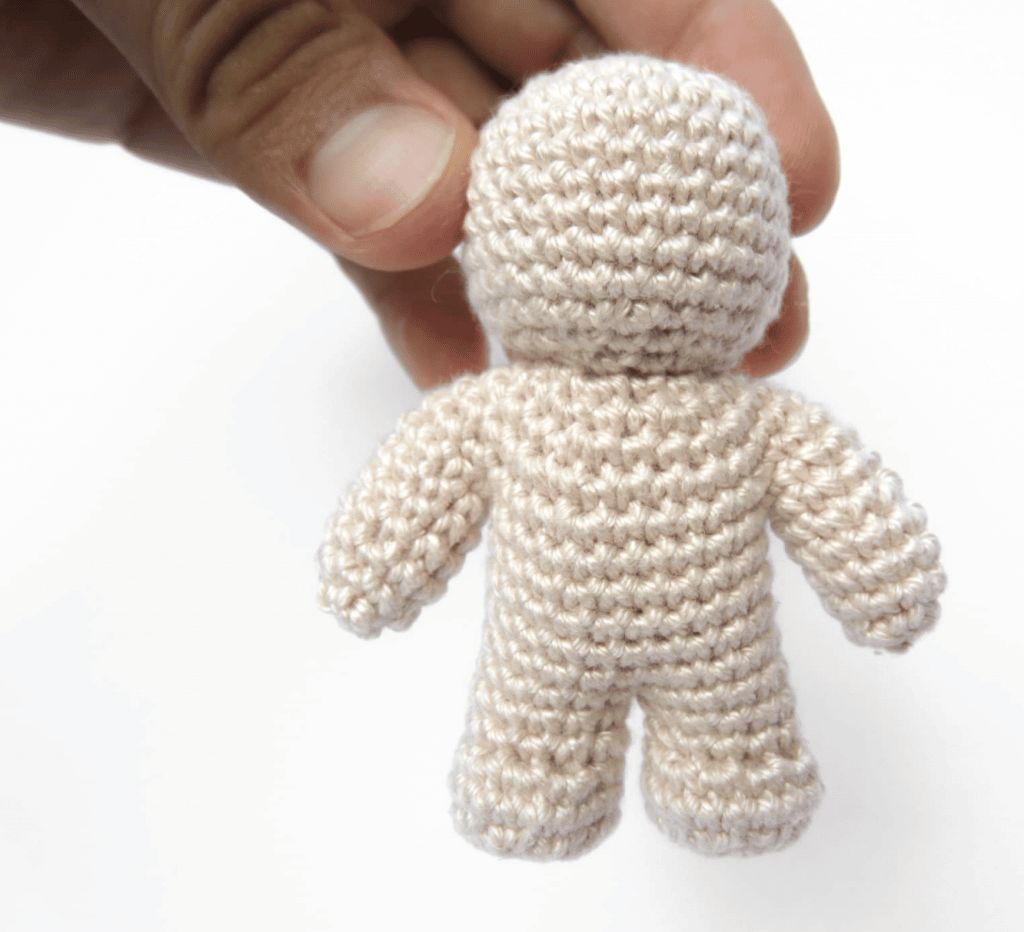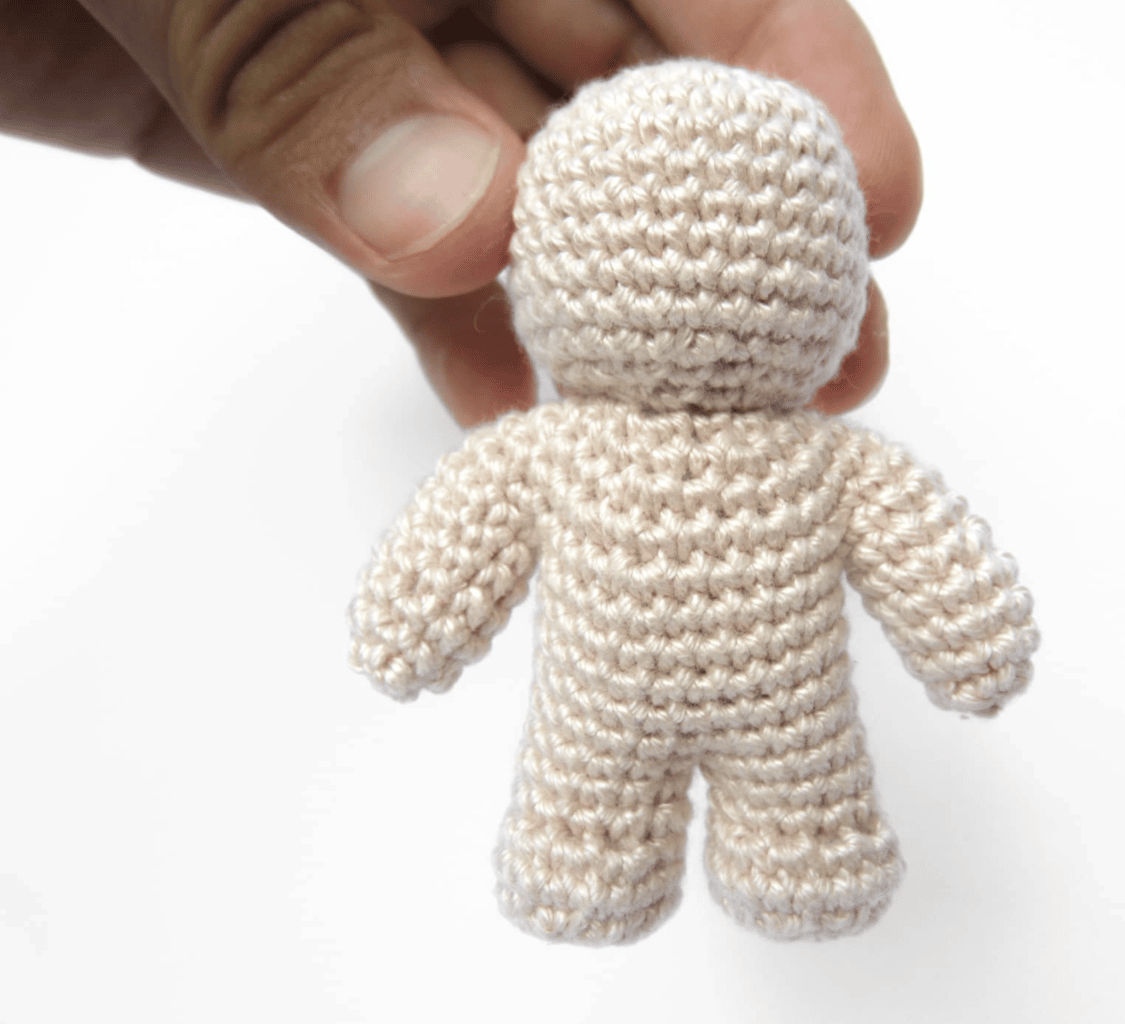 Base Doll Crochet Pattern
This is a great starter doll body for any design you wish to make. Simply follow along with this one piece doll pattern then add your finishing touches with an outfit, shoes, or hat.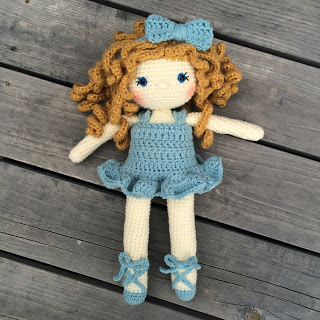 Curly Hair Doll Crochet Pattern
A crocheted doll can't get any cuter than this adorable crochet dancer with curly hair and bow. Follow along with the free pattern to get started today on your tiny dancer!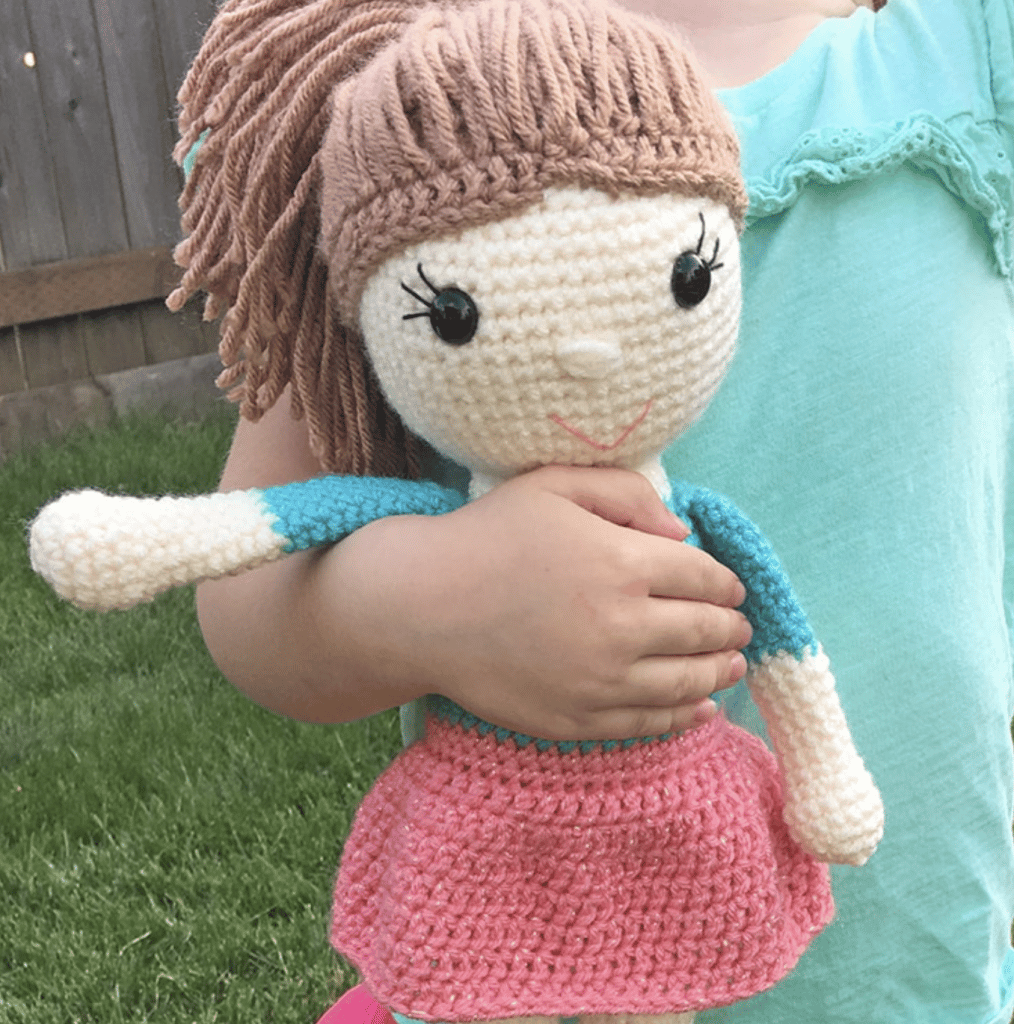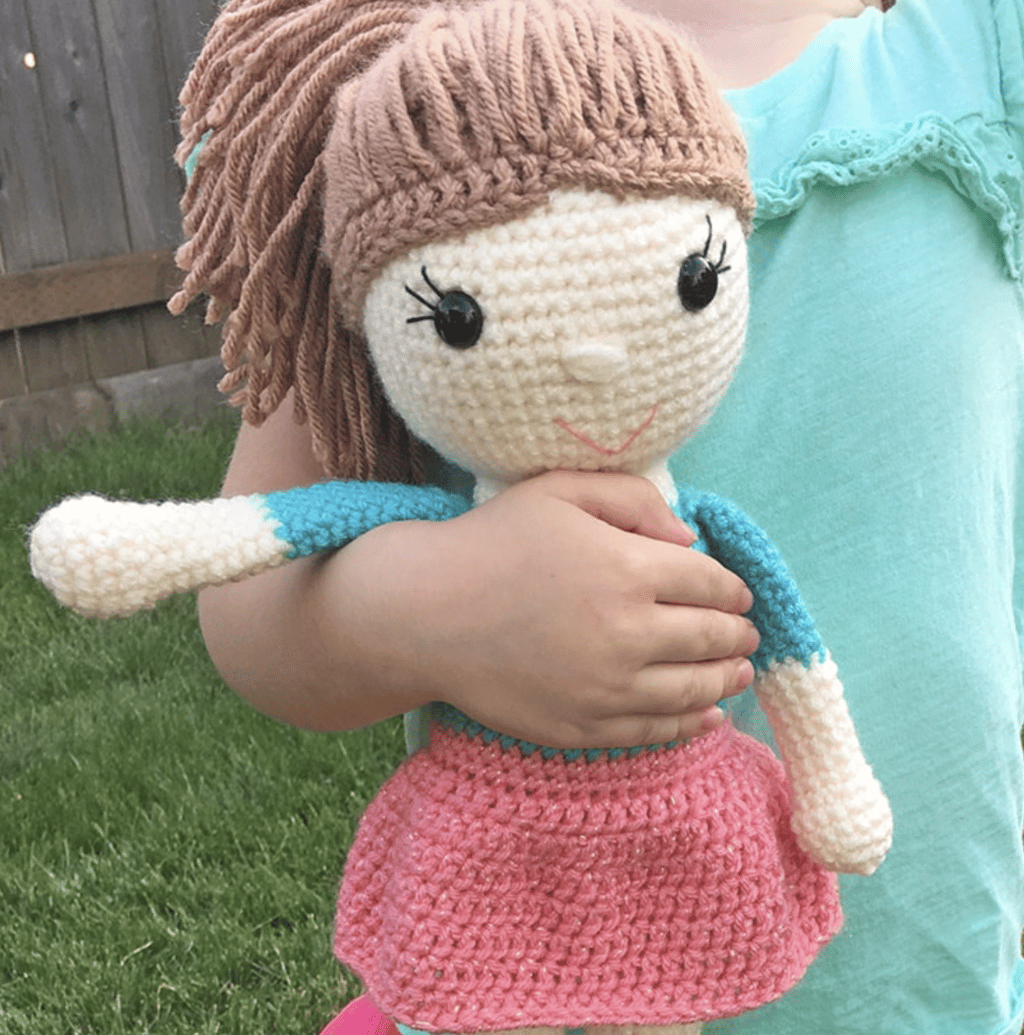 Amy Doll Crochet Pattern
This doll lovey is a free pattern from Grace and Yarn. It has a step-by-step photo tutorial as well as a written pattern to use. This would make a wonderful doll for a Birthday or Christmas gift for any young lady!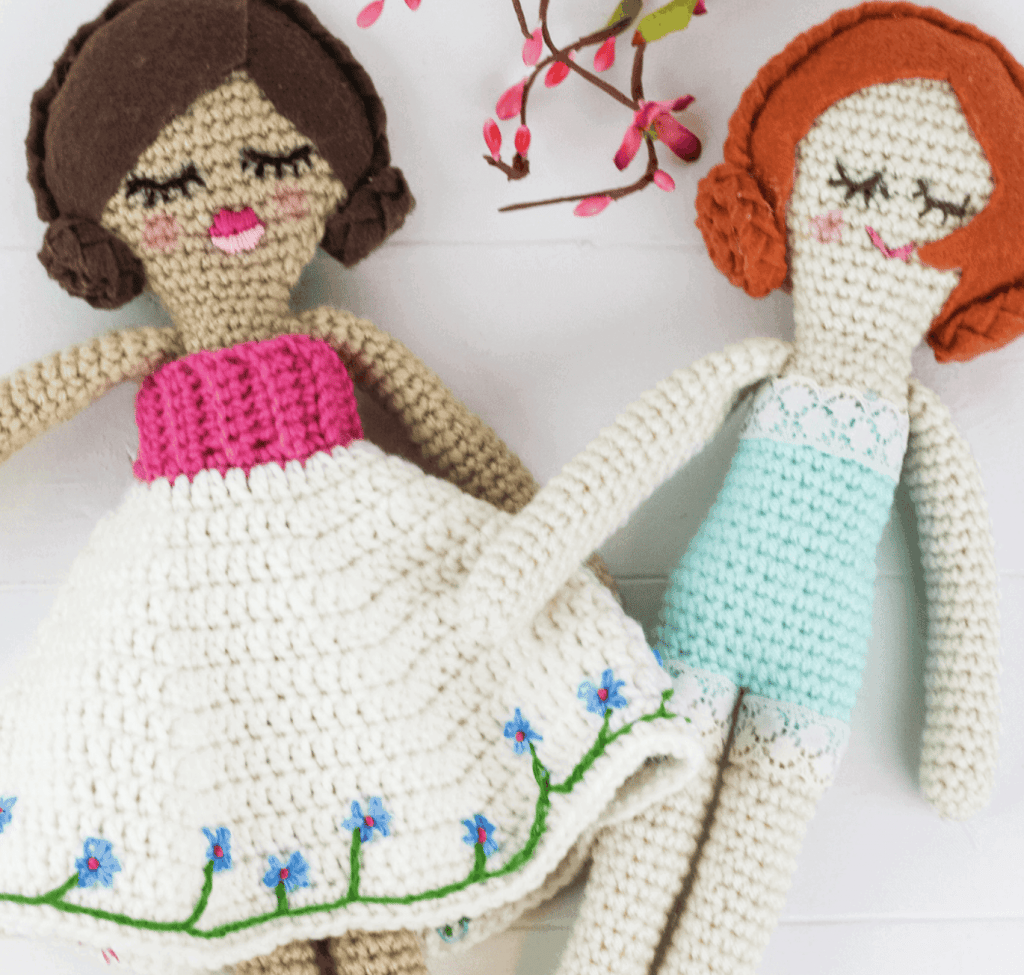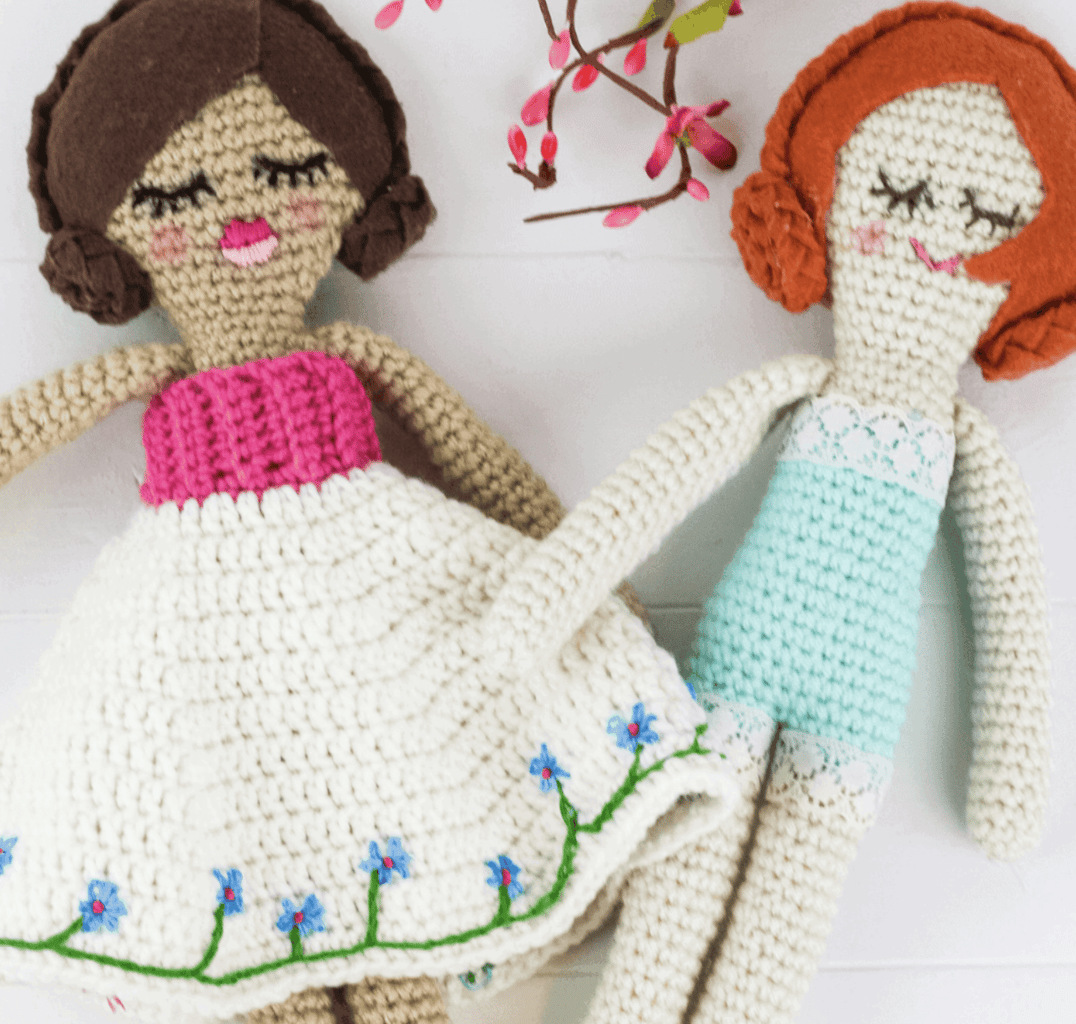 Heirloom Doll Crochet Pattern
This beautiful crocheted amigurumi doll will soon become an heirloom with this fabulous design! The doll's adorable stitching and felt hair details are perfect and would make a great gift for any young girl or boy!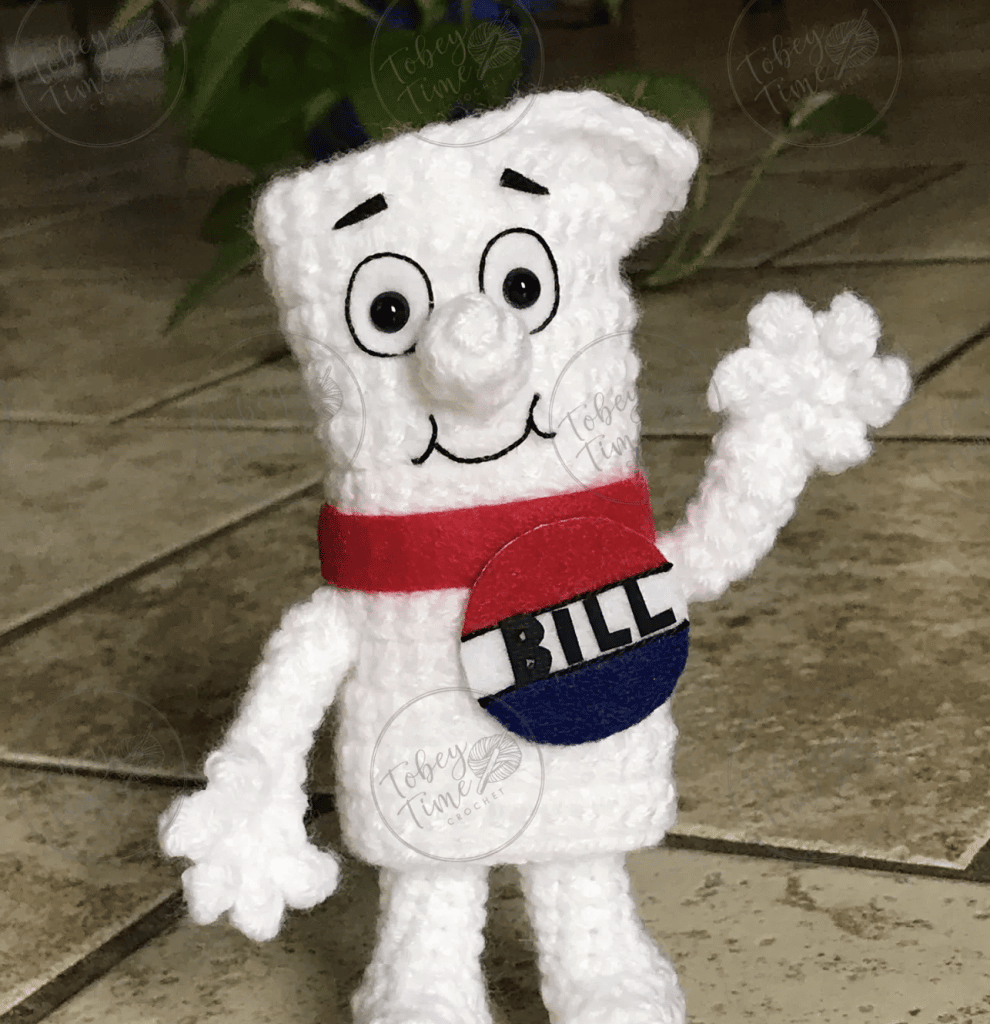 Bill Doll Crochet Pattern
This free capitol bill doll from Tobey Time Crochet is a great project to make! It has a detailed pattern, plus tutorial to help you along every step of the way. Get the free pattern below.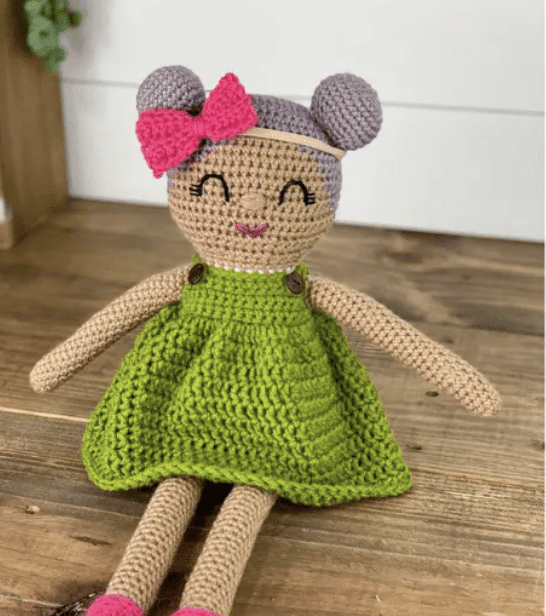 Rag Doll Crochet Pattern
If you don't enjoy sewing in ends, then you love this no-sew crochet doll pattern! The Gracie doll has step-by-step photos and video tutorials, plus tips and tricks to help you crochet this amigurumi doll in no time!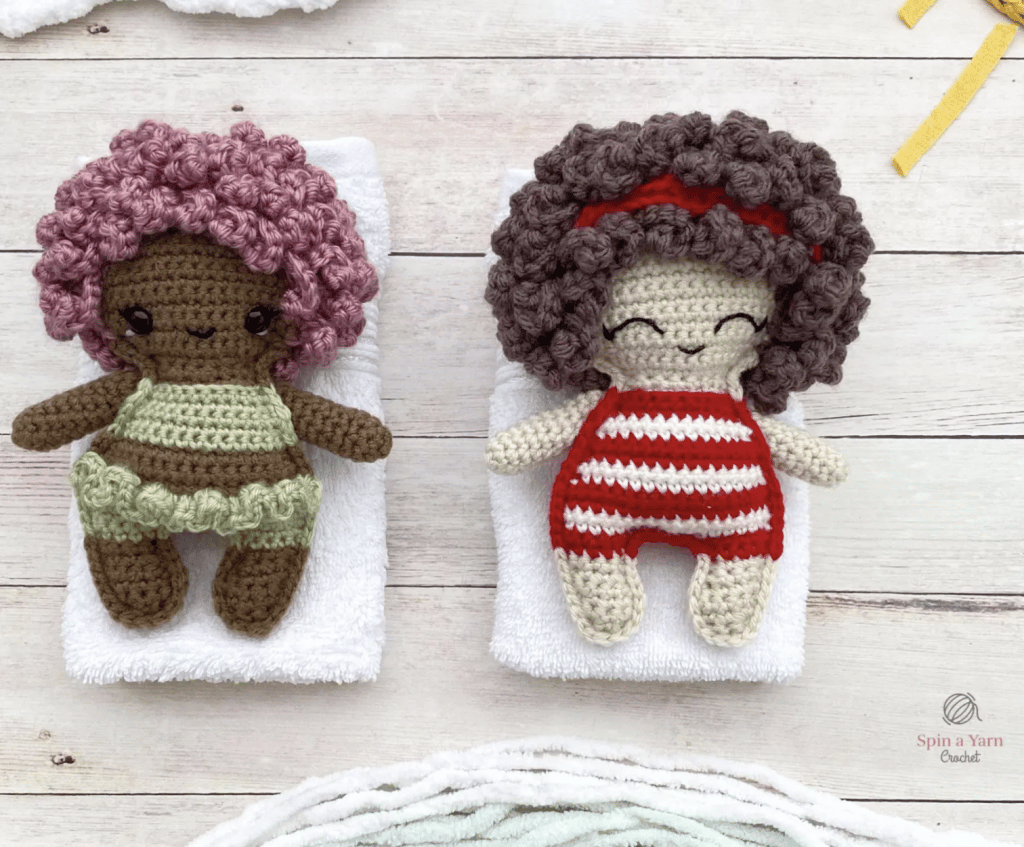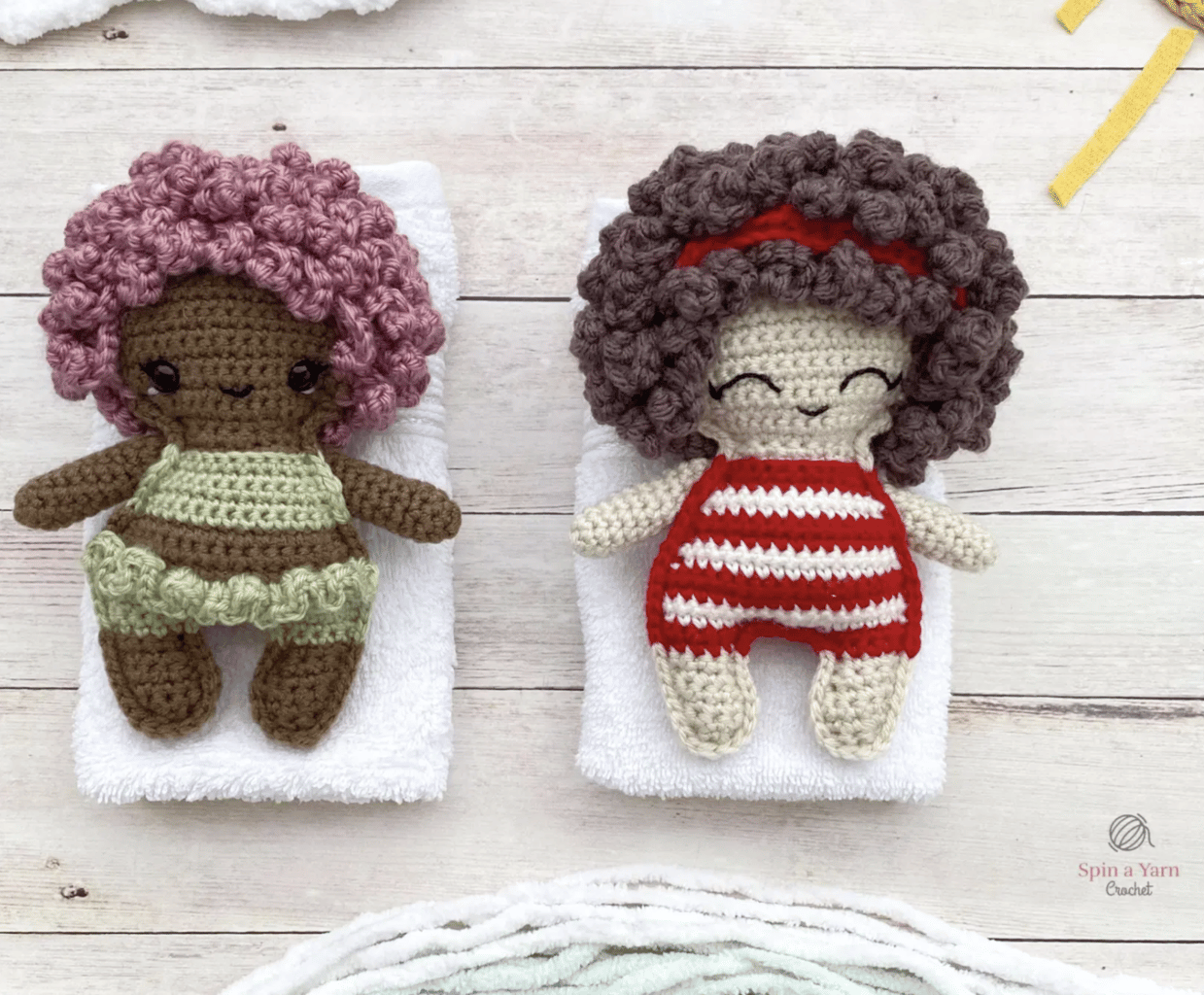 Beach Bum Doll Crochet Pattern
This sun bathing beach doll is perfect for the sand loving guy or gal! Follow along with the detailed free photo tutorials to make these beach bum dolls today!
More Free Crochet Doll Designs + Patterns
Here is a list of other crochet doll patterns we've gathered from across the web.
I hope you enjoyed all these free crocheted doll designs and found a pattern or two to make. If you need any clarification, please let me know, and I'd be happy to help If I can. If you did like this roundup, be sure to take a look at my free amigurumi crochet pattern section here on easy crochet to find even more patterns to make, like crochet animals and more!