I had so much fun creating the Andy scarf that I thought I would make a chunky cowl pattern to match named the Andy Chunky Cowl fittingly.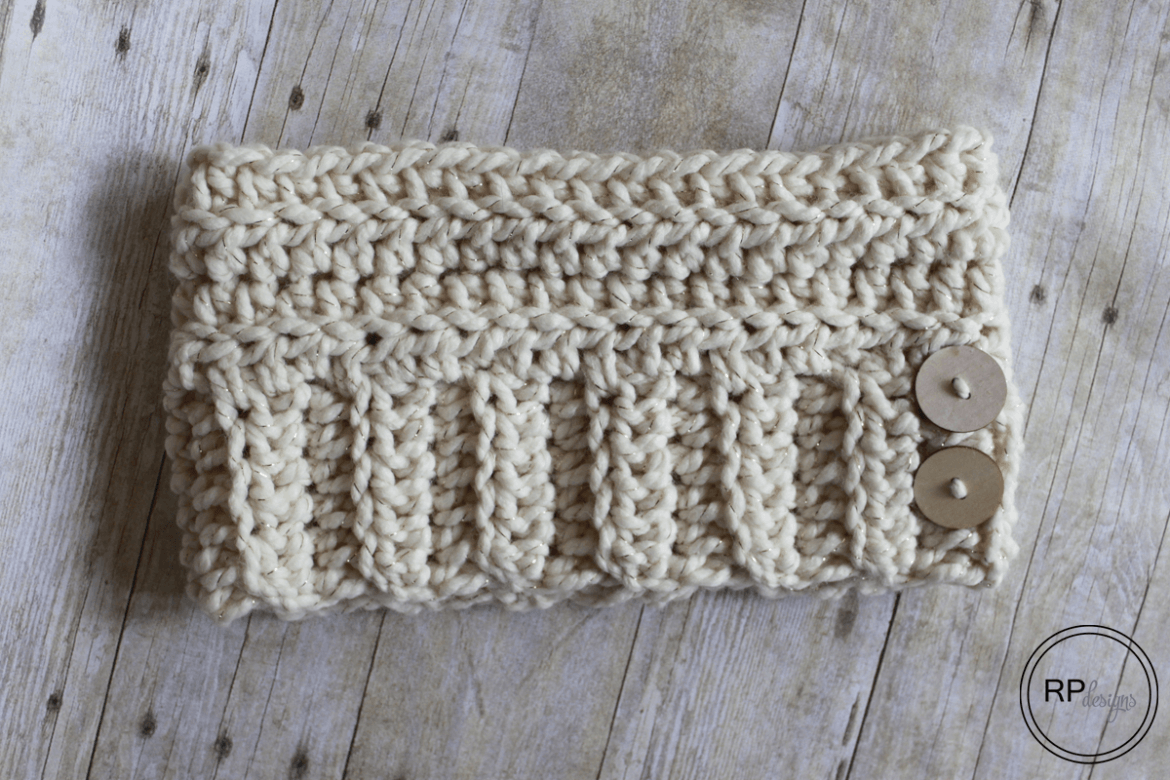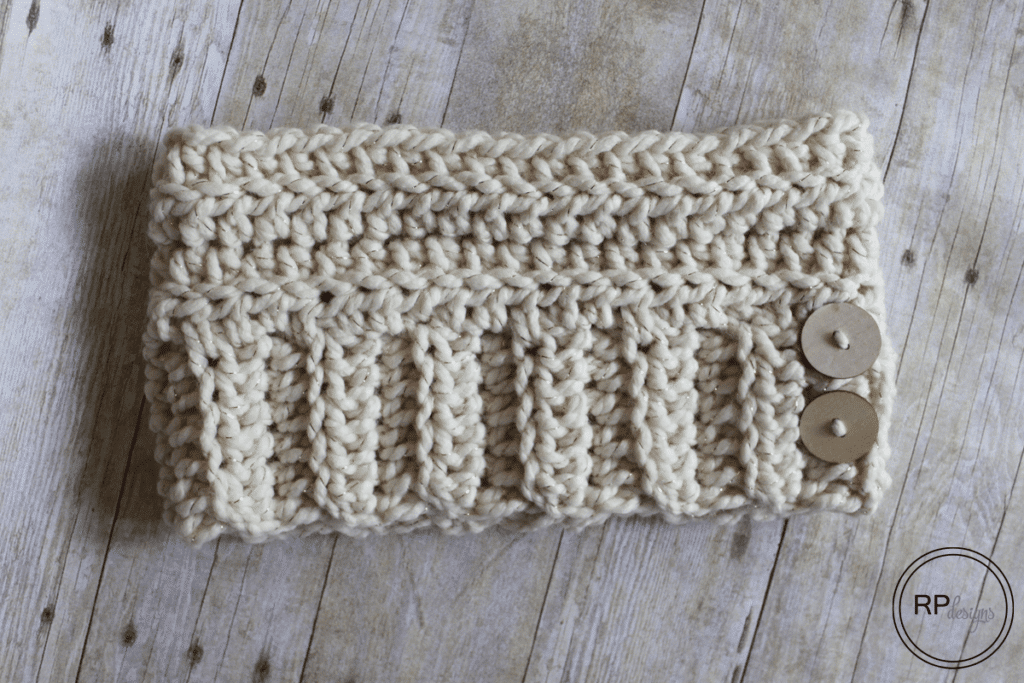 Read on down to learn about the stitches you'll need to know, all the materials you'll want and to find the free cowl crochet pattern!
Happy Crocheting!
The Yarn That's Perfect for This Scarf
I used Lion Brand Wool Ease Thick and Quick in Starlight which is a super bulky 6 yarn with hints of metallic gold strands. It really is beautiful!
Wool-Ease Thick & Quick is a super bulky 6 yarn that comes in a large variety of gorgeous colors. If you have a color of yarn in mind you will be able to find it with this yarn line!
The Stitches That You'll Need to Know for This Bulky Cowl
This pattern is a great for a beginner crocheter who is looking for something a bit more challenging.
I used simple half double crochet and single crochet stitches throughout the entire cowl pattern!
Learn more about these basic beginner stitches below.
I love simple!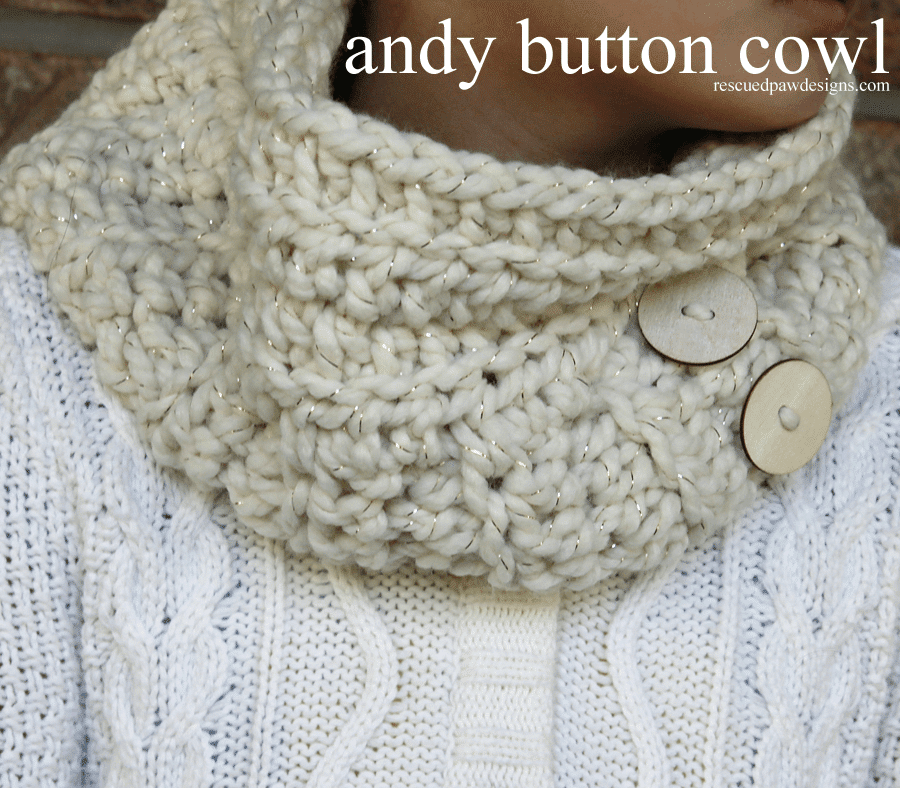 I hope you enjoy this chunky cowl pattern and please feel free to share them with me when you are done! Find the FREE pattern below!
The Chunky Andy Cowl Pattern
Skill Level: Advanced Beginner
Shopping List
Crochet Abbreviations
HDC = half double crochet
CH = chain
BL = back loop
ST = stitch
Finished Size
Finished Size = 24″ circumference & 7″ high – fits teen – adult woman
Notes
Written in Standard US Terms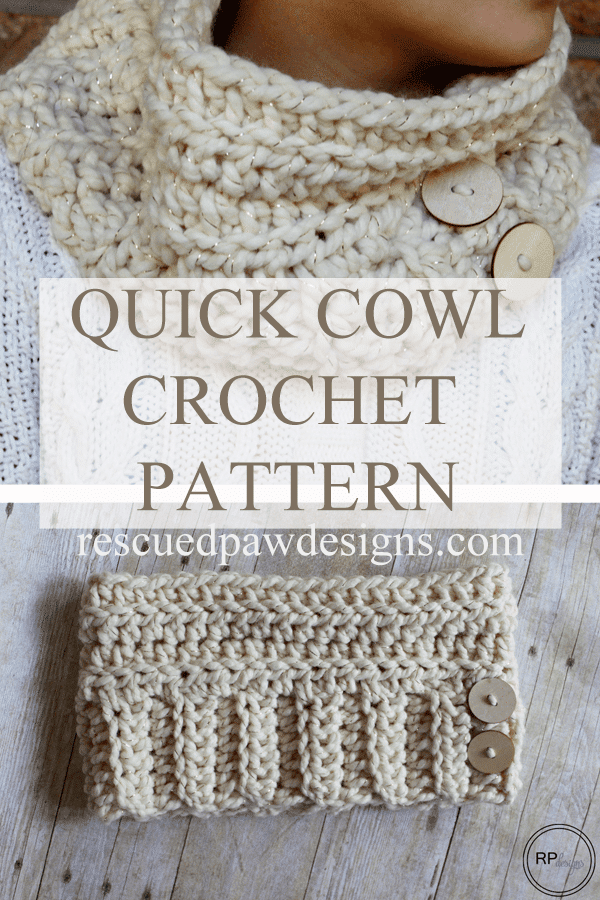 Chunky Crochet Cowl Pattern
Ribbing
Each row is approximately 3.5″ long and 1″ high
FOUNDATION ROW: CH 7, HDC in 2nd ch from hook, HDC in remaining CH's across, turn (6)
ROW 1: CH 1, working in the BL and starting in 2nd CH from hook HDC, BL HDC in remaining CH's across, turn. (6)
ROW 2: CH 1, working in the BL and starting in the 1st ST HDC, BL HDC in remaining ST's across, turn. (6)
3- 29: repeat row 2. (6)
Next: Do not fasten off yarn, CH 1, see scarf pattern below on how to continue.
Main Body of The Scarf
Worked along long side of ribbing, going back along the edge of the ribbing you just worked up
Gauge is 3 ST's for every 2″
ROW 1: 41 HDC's evenly across long side of ribbing, turn. (41)
ROW 2: CH 1, HDCBL , HDC in the BL of every ST across, turn. (41)
ROW 3-4: repeat row 2. (41) (do not fasten off)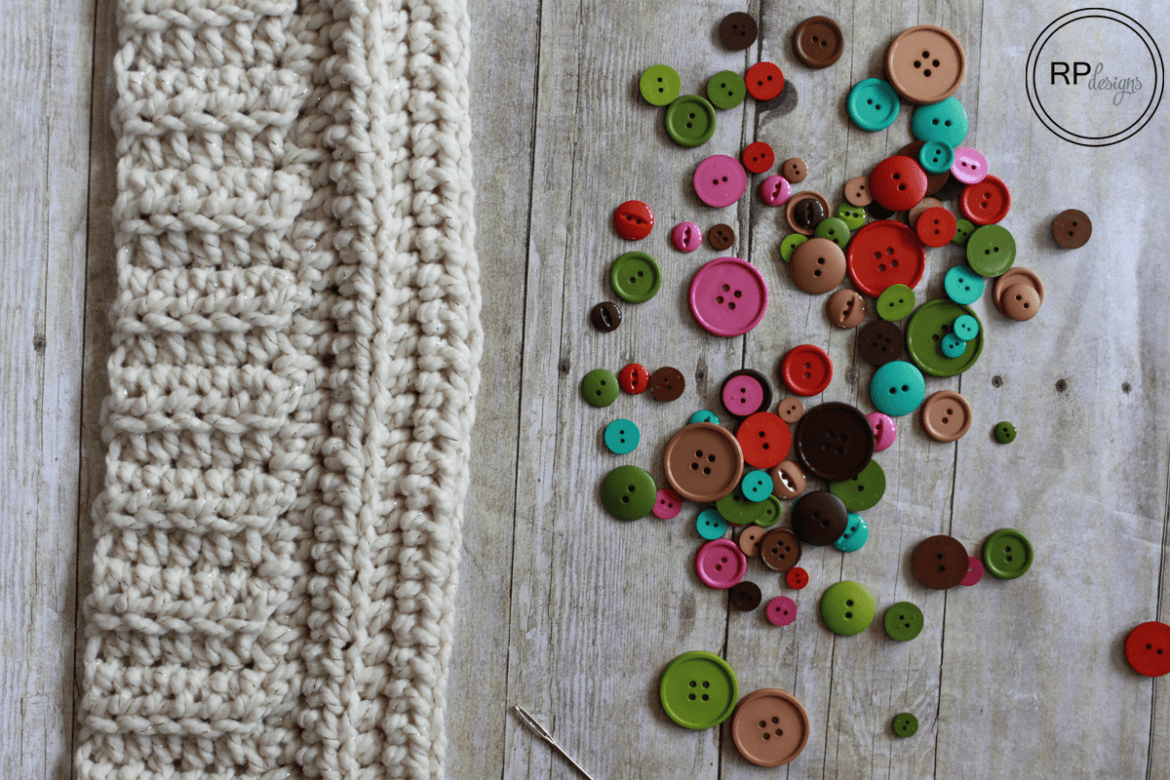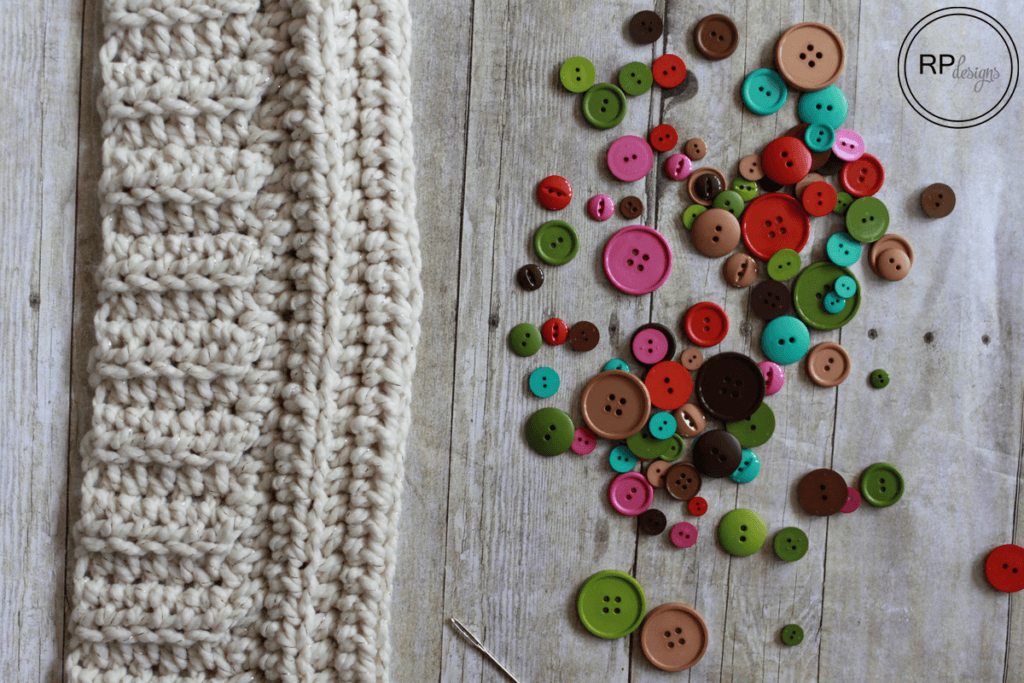 Finishing
Fold scarf in half wrong side out so the short ends meet, attach yarn needle to yarn, weave up side in and out to join short ends together. Fasten off yarn, turn scarf to the right side out.
Attach buttons securely with yarn and yarn needle. Buttons are not functional they are just for decoration. With yarn needle, weave in loose ends throughout scarf.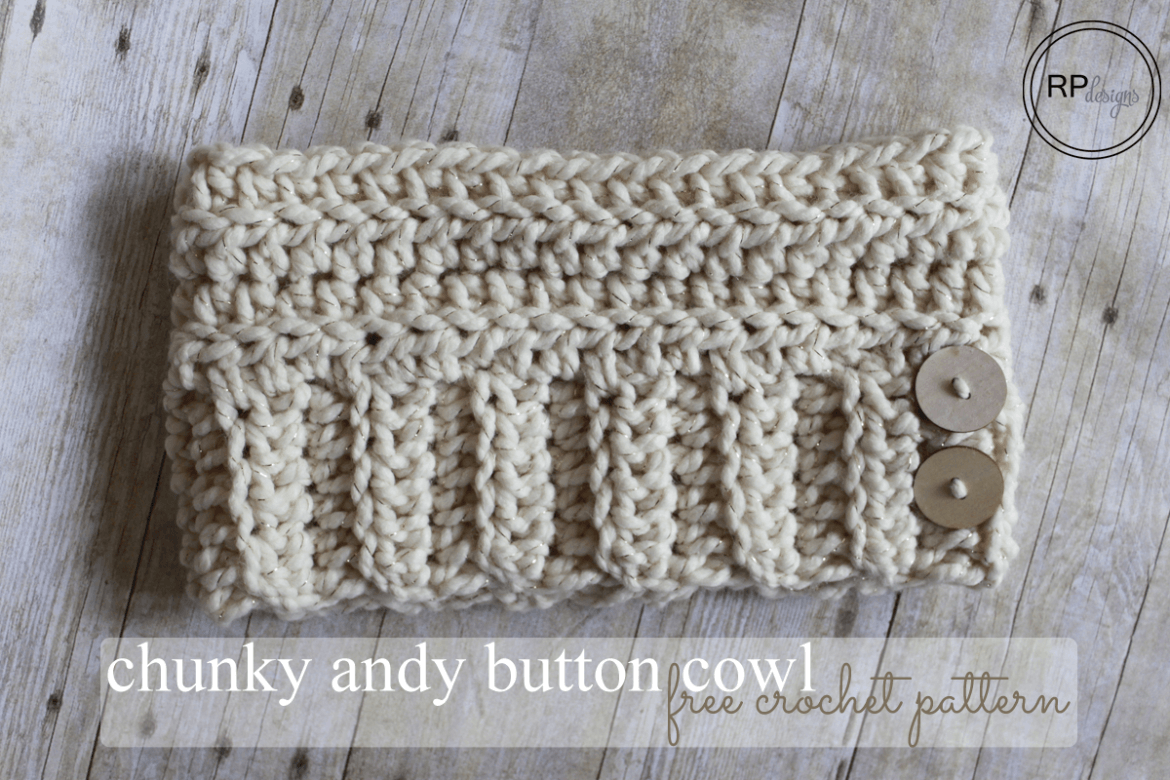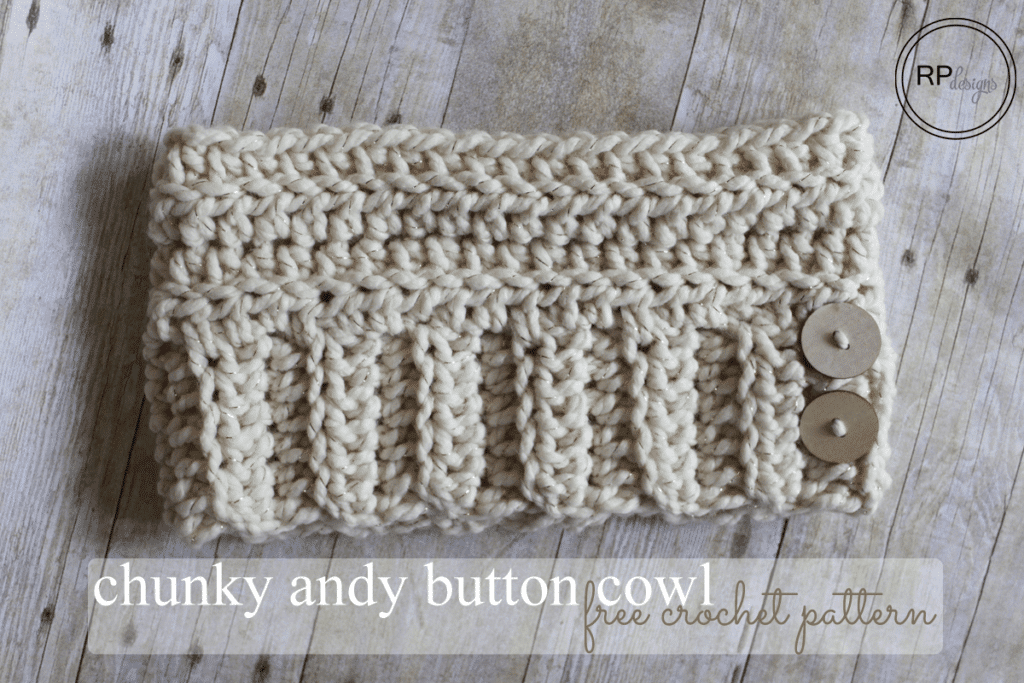 If you have any questions about this chunky cowl pattern feel free to ask me anytime!
You May Also Like These Free Patterns