Beach Friendly Crochet Tote Patterns
Explore the list below of five crochet tote bag patterns that are perfect for the beach! Read on down to find the free bag patterns and get started right away.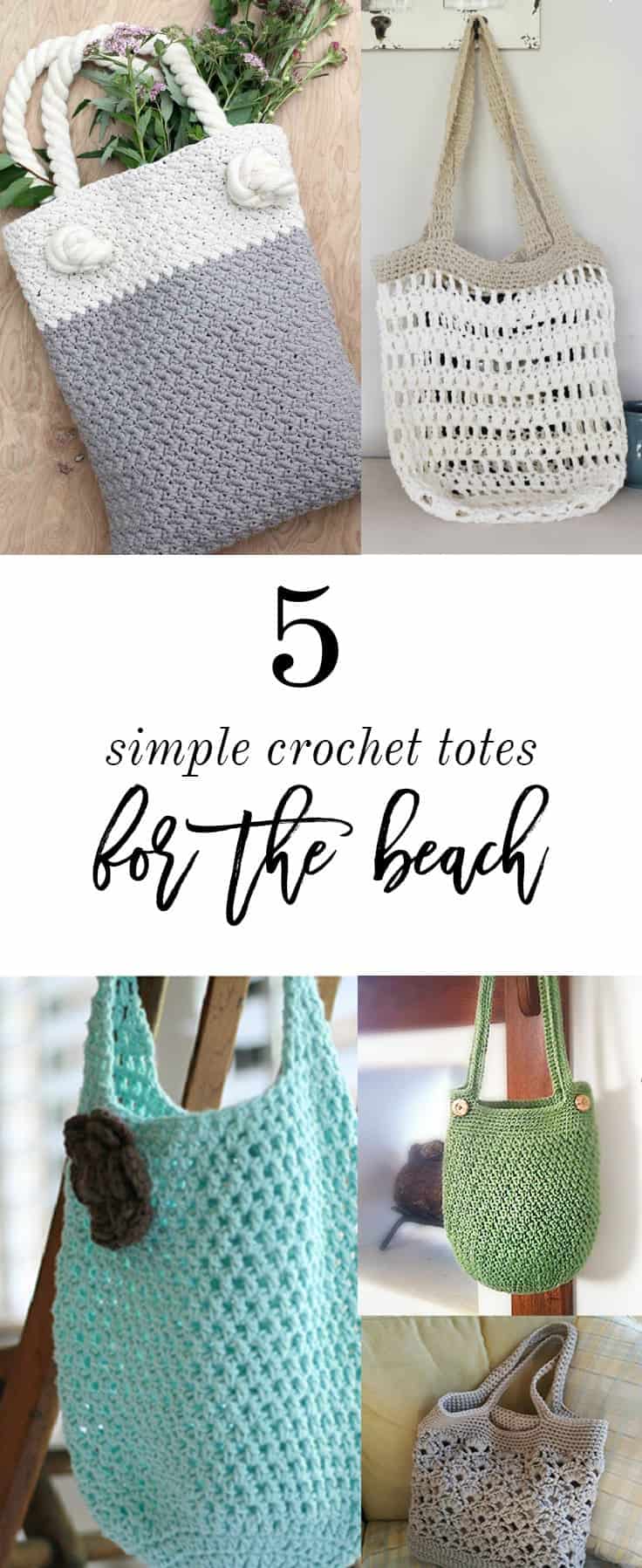 It was almost two years ago, my daughter used the crochet market tote that I designed for the beach, and it worked perfectly! It sat in, on and around the sand, but since it was designed to have some holes in it all the sand fell out before it reached my car! Which was a win-win for me. 🙂
Whenever I imagine the perfect summer vacation I think of white sand, relaxing all day and sunshine! Of course, it's the beach one of my true loves! After coffee, dogs and my family! I also love bringing my favorite book and crochet project along with me so I knew I needed to compile this list of 5 Beach Friendly Crochet Tote Patterns so I would always have a pattern ready! Enjoy! 🙂
The Perfect Yarn for Crochet Bags for the Beach!
Beach totes should be crocheted using 100% cotton yarn, since it is a natural fiber that is easily washable. I love Lily Sugar n Cream from Yarnspirations since it is available in a variety of colors. Take a peek at this cotton yarn below.

Ready to Get Started on Your Crochet Tote?
I hope all these totes that I handpicked will work great for you! I tried to pick the ones that I thought I would love to use and would be the best for the beach. Let me know which one you'd choose!
Scroll on down to enjoy all these free crochet patterns and..
Happy Tote Bag Crocheting!
5 Beach Friendly Crochet Tote Patterns
---
1. Flower Market Tote Bag Pattern
Make this simple tote complete with a summer flower to make the perfect beach day even better and a little more fun! My daughter would love this one! 🙂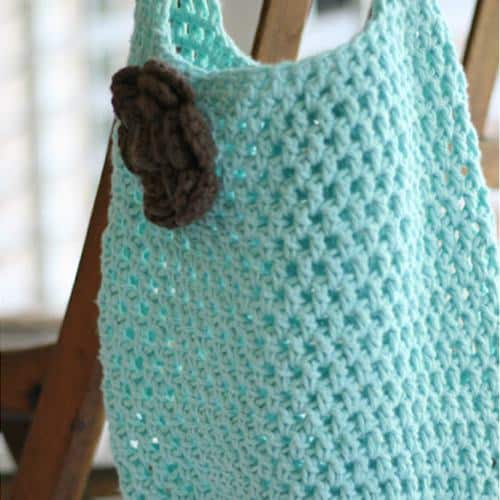 Find the free crochet pattern here from Daisy Cottage Designs
2. Market Tote Bag Pattern
This fun, easy to make tote bag is great for the beach! The open holes throughout the design makes it perfect to let all the sand fall through back to the beach and not into your car!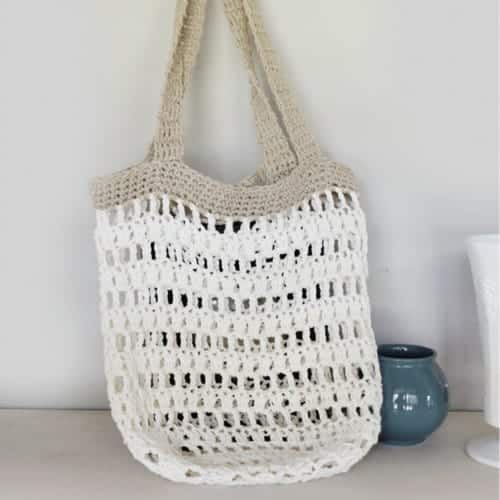 Find the free crochet pattern from Easy Crochet
3. Suzette Stitch Crochet Tote Bag
Try this modern beginner friendly tote and it will always be your go to crochet pattern every time! Since it is designed to have rope handles it gives you the instant beach like feel!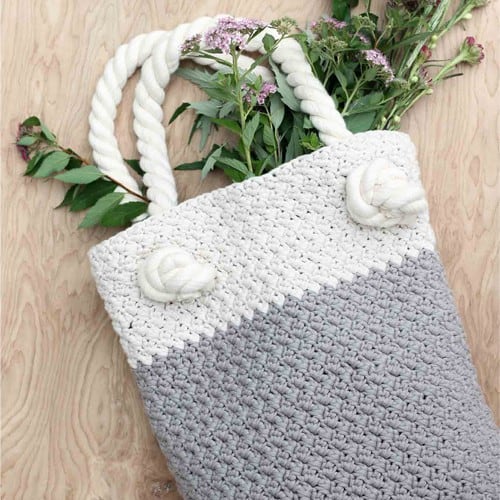 Find the free crochet pattern from Make and Do Crew
4. Button Crochet Tote Bag with Handles
Everything about this crochet tote bag screams summer! From the muted green to the trendy buttons! When you are looking for a pattern for your next bag don't forget about this stylish design!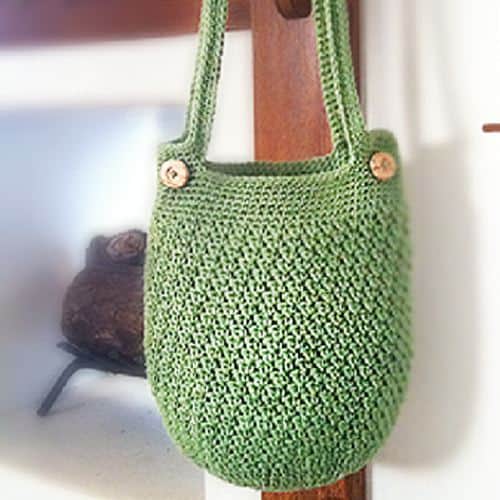 Find the free crochet pattern Little Monkey's Crochet
5. Daisy Fields Crochet Beach Bag Tote
The Daisy Fields beach tote is another perfect tote for the beach because of the spaces designed in it! The sand will fall through and you will have no mess which is always awesome!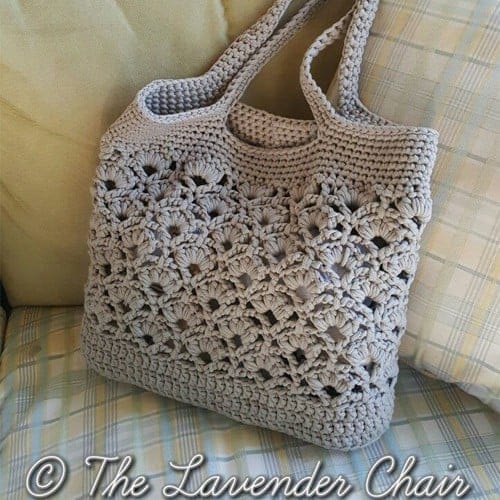 Find the free crochet pattern from The Lavender Chair
Which Beach Tote are you Going to pick?
Now that you are finished (hopefully) making your crocheted tote, you can go and enjoy the beach! 🙂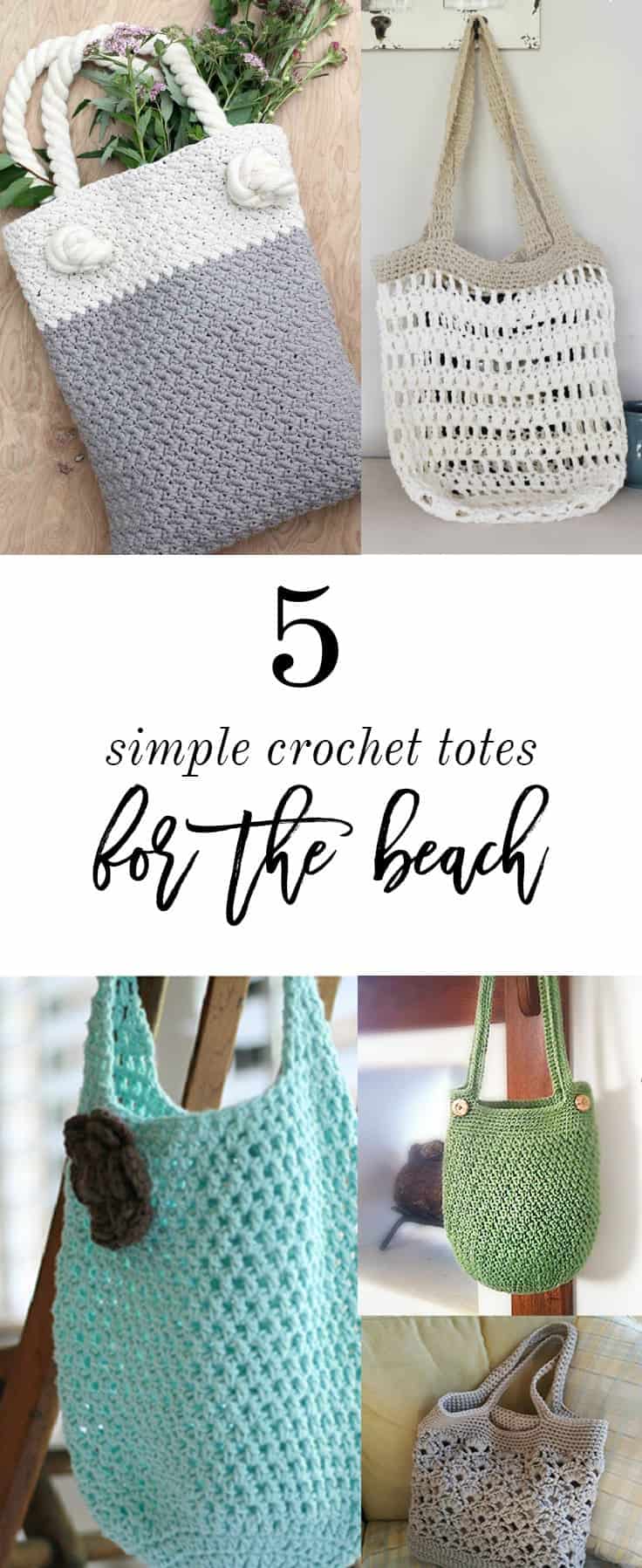 I hope you enjoyed these 5 crochet tote patterns that are beach friendly! If you have any trouble with the patterns be sure to contact the pattern designers with your questions.
Have a great day and Happy Crocheting! 🙂
DISCLAIMER: When I listed these patterns they were all FREE crochet patterns, but the designer may change that at any time.