4 Yarn Weight Crochet Patterns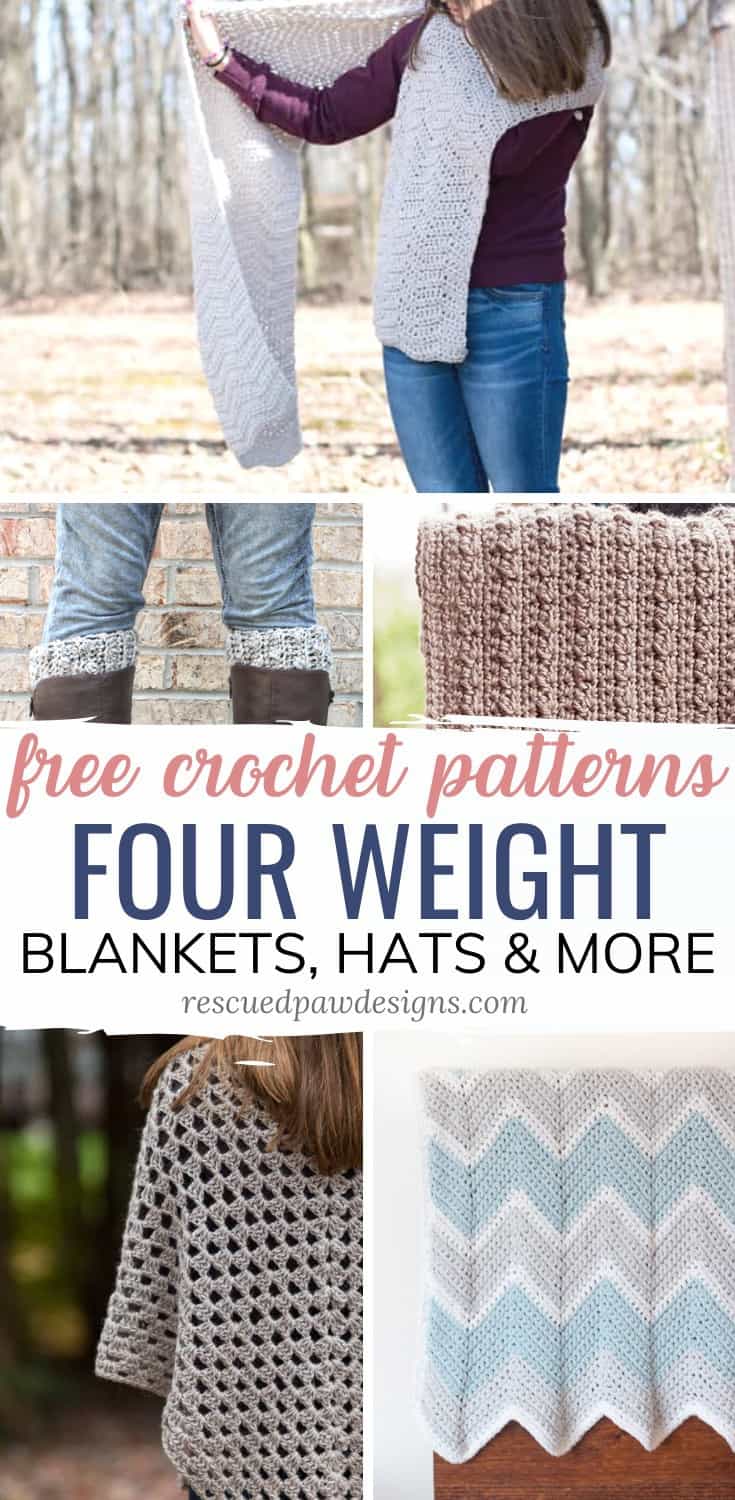 If you are looking for a crochet pattern by yarn weight, specifically a four yarn weight, then this post can help! Below you will find a variety of different crochet patterns that all use worsted weight yarn.
If you would like to browse other patterns after you look over this list check out the Easy Crochet crochet pattern archives.
Read on down to see my thoughts on this yarn weight or scroll on down to the free pattern list below.
Happy pattern hunting!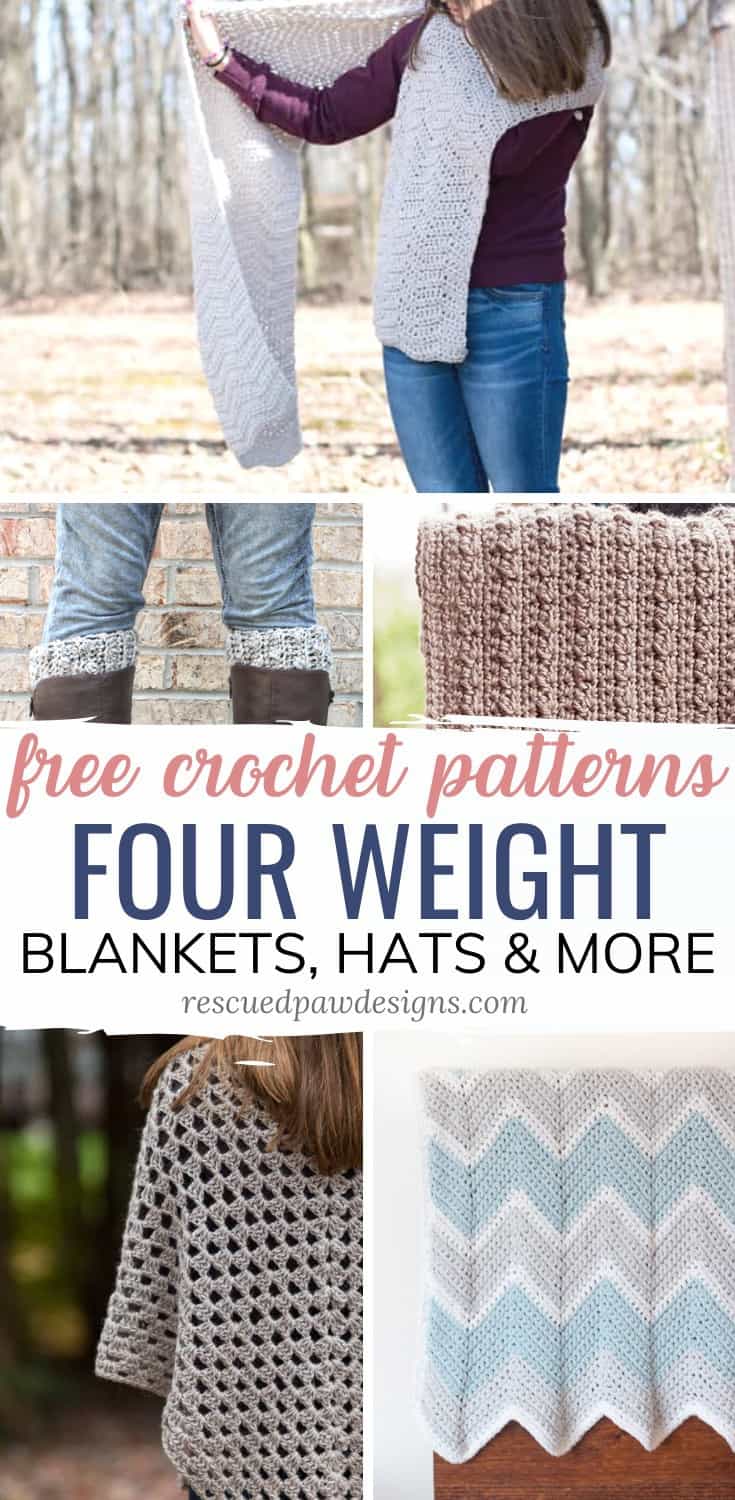 The Four Weight Yarn I Love for Crochet Patterns
Worsted weight yarn or medium yarn weight is a very popular choice for crochet patterns. It is lightweight but not too bulky and works great for most patterns. My favorite four weight yarn is Vanna's Choice by Lion Brand and you will probably see a lot of patterns below with this particular yarn. Just a warning.
When you look at a yarn label you will see a number on the label and that is what tells you the weight of the yarn. Next time you are at a store you will know exactly where to look now.
Below I will list out a few different types of patterns like blankets, headbands and more that use four weight yarn. This list will give you a nice variety to pick from for your next project.
Check out this yarn weight comparison chart to see if you have a yarn that would work just as well!
Happy Crocheting!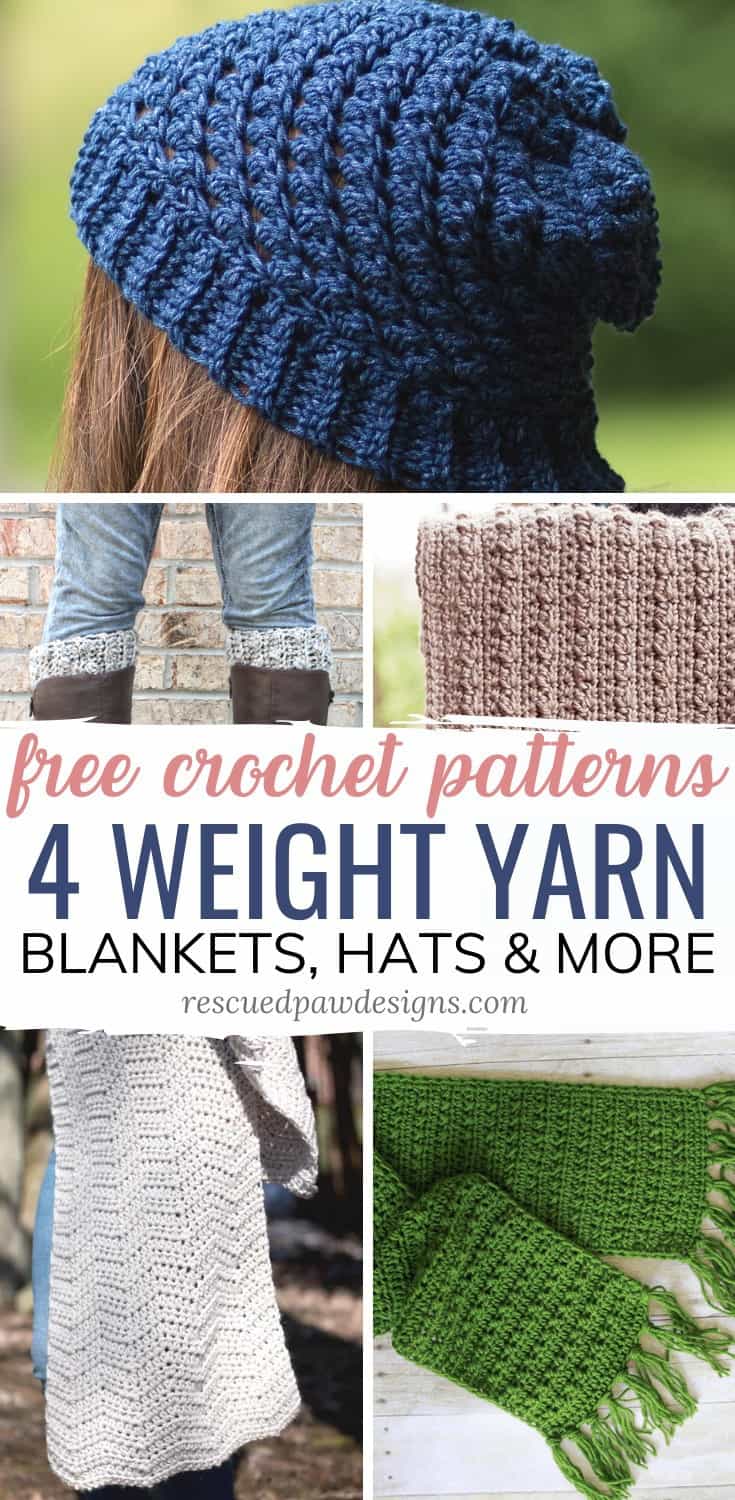 Free Crochet Patterns That Use Medium 4 Weight Yarn
All patterns are from a variety of designers and were free at the time of this post. If you find a discrepancy please let us know.
I hope you enjoy all these patterns! If you have any questions feel free to message the designer and ask. 🙂
Happy crocheting!
You May Enjoy These Crochet Posts Also