Are you looking for some easy Christmas crochet patterns for the holidays? This post can help! Below I put together 15 free Christmas crochet patterns for beginners to more advanced crocheters that you can make this year as gifts.
Read on down to find the full list to get started today.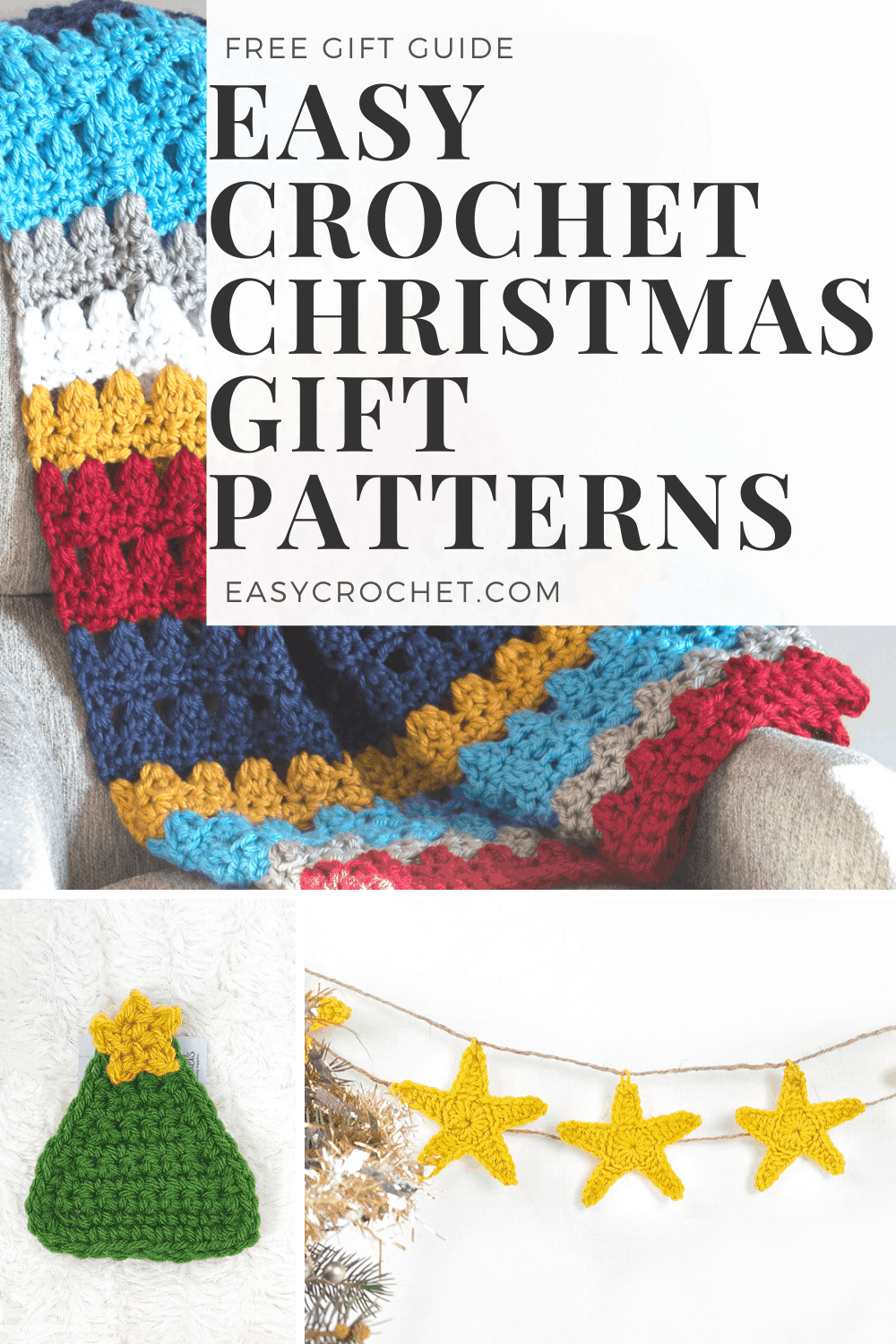 Are you planning on crocheting a lot over the holidays? Explore the Easy Crochet pattern archives for more inspiration.
I hope you enjoy this list and create some fantastic holiday projects!
Happy Crocheting!
Make This Year a Crocheted Holiday!
Christmas for crocheters is a busy time! Handmade gifts and crocheted pieces are a great way to give something extra meaningful. I know my kids LOVE anything that is red, green, sparkly and has to do with Christmas, so I usually try to crochet something for them every year.
Two years ago I made Christmas tree gift cardholders for their teachers and the year before that a Christmas star banner to hang. As for this year, I am not quite sure yet, but I am open to any suggestions for gifts.
The Yarns That Are Perfect for These Crochet Gift Ideas
I am all for trying new yarns for projects but below are a few that I love (and use) and hope you'll want to try them too! Check out each thread below by clicking the image below or the link directly below it.
The yarns I use & recommend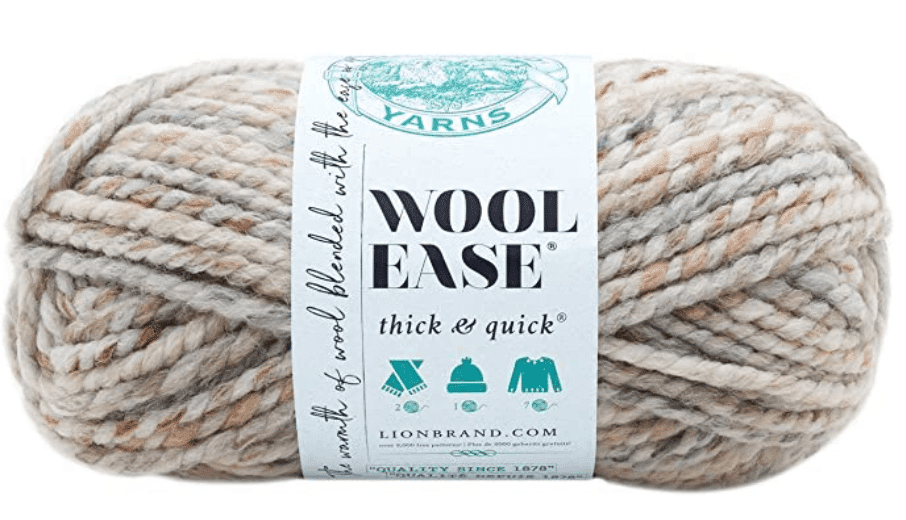 Lion Brand Wool-Ease Thick & Quick Yarn
24/ 7 Cotton from Lion Brand Yarn
Vanna's Choice Yarn from Lion Brand Yarn
Heartland Yarn by Lion Brand Yarn
Which Free Easy Christmas Crochet Pattern Will You Pick?
I know choosing gifts are hard, but picking out the perfect crochet pattern is even harder. If you want to make something but have no idea where to start the list below will help you out.
I hope this collection helps narrow down your search on the perfect gift! Take a peek below and let me know which one is your favorite.
Happy Crocheting!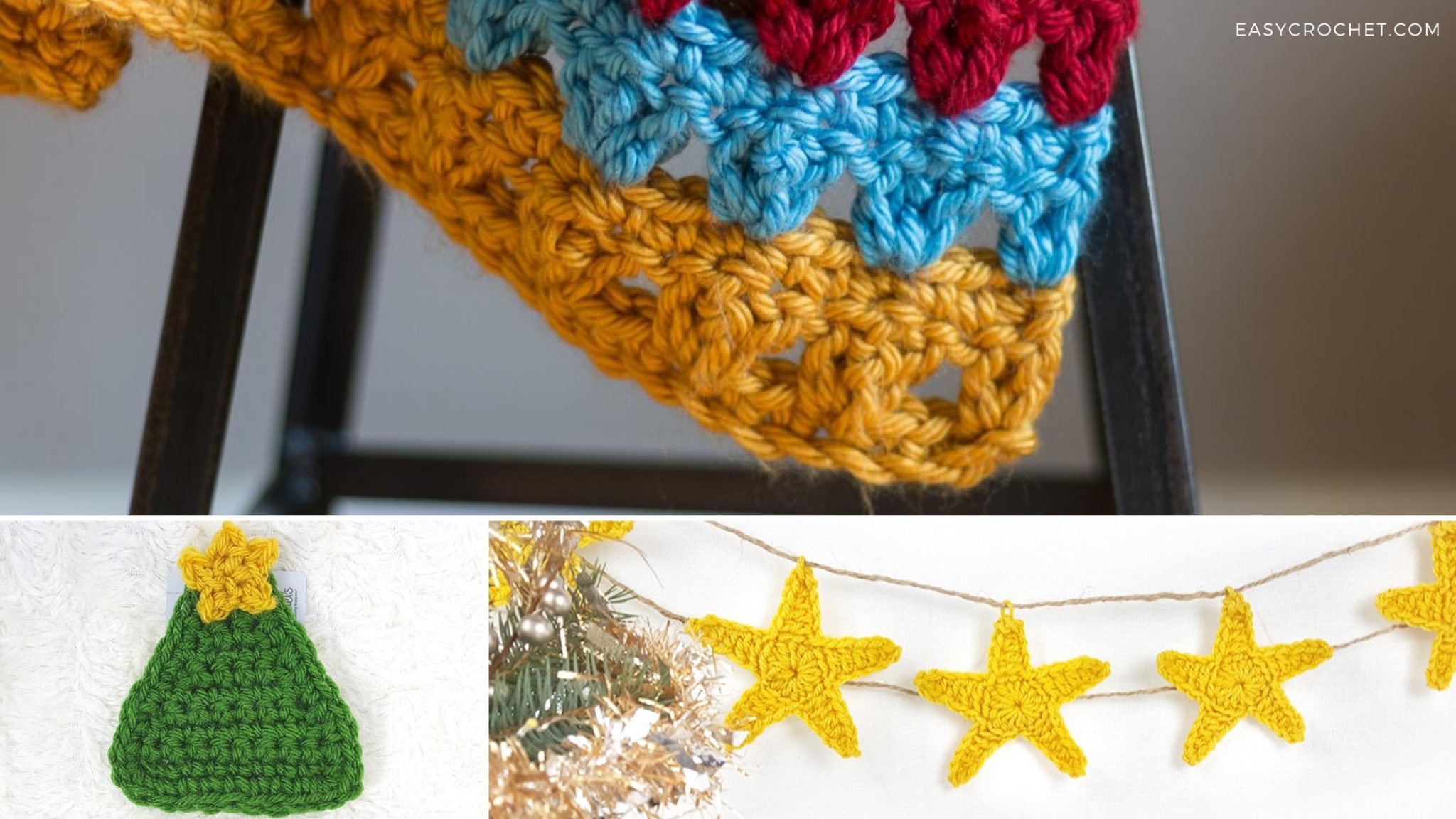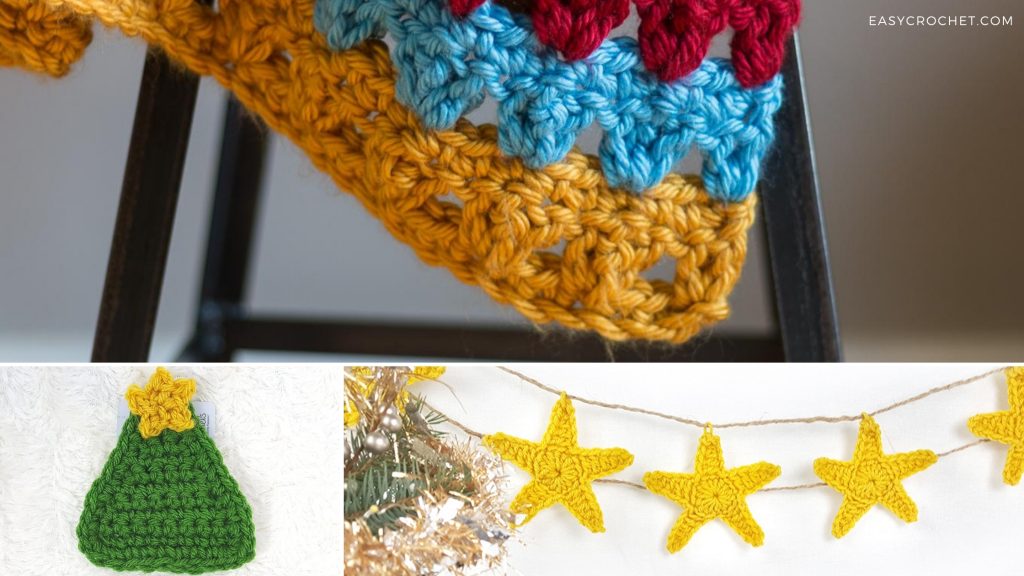 15 Easy Crochet Christmas Gift Patterns
All the Christmas crochet patterns below were free at the time of this post. Use these free patterns to make beautiful gifts during the holiday season or something for yourself.
Bonus Pattern
Cozy Crochet Blanket – Easy Crochet

Happy Crocheting!
PS: Be sure to stop over to the Easy Crochet crochet community on Facebook to say Hello!
More Free Crochet Christmas Patterns