Crochet Star Garland Pattern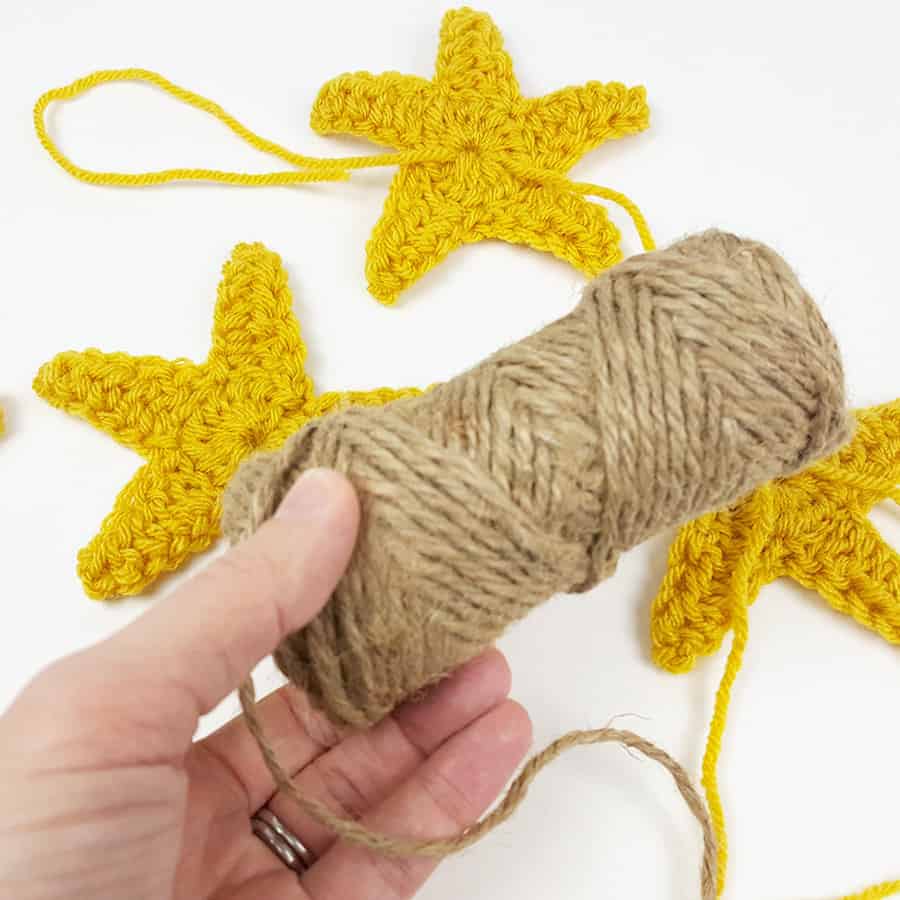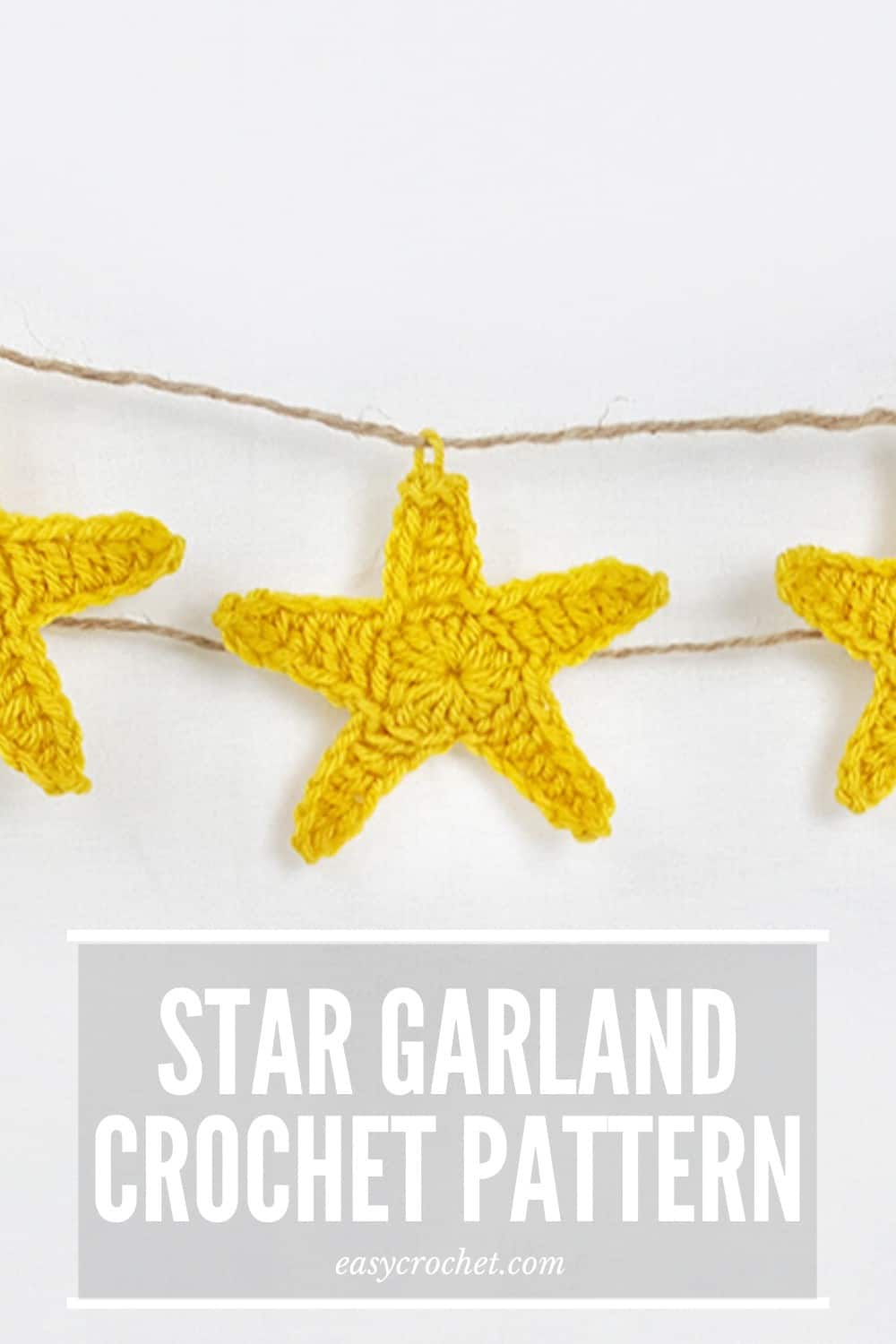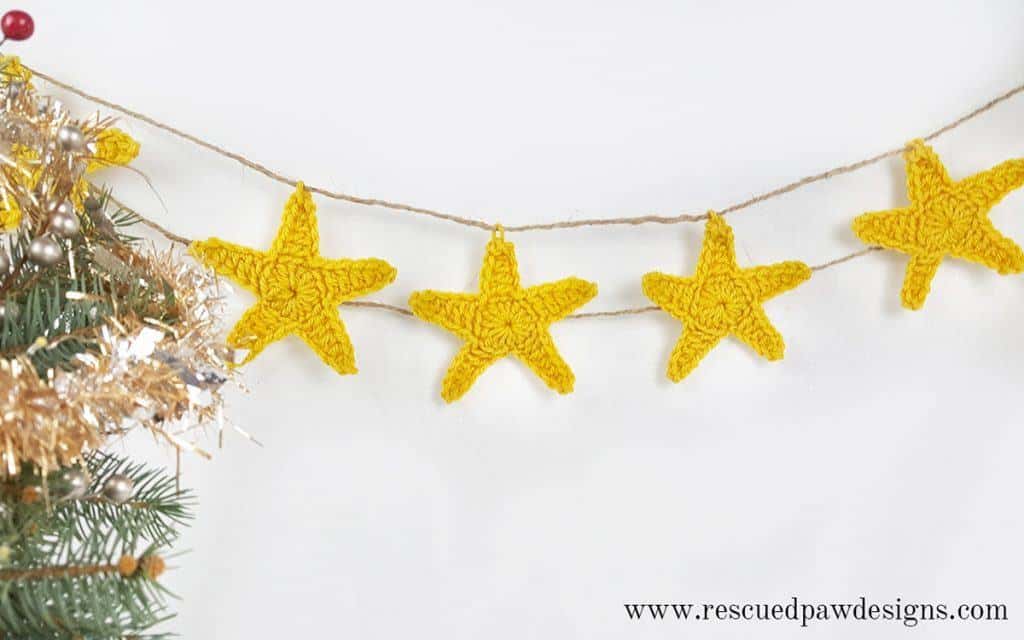 This crochet star garland pattern will be just the touch you need to add a little handmade to the holidays.
Follow the simple crochet tutorial below to learn how to make a crocheted star today!
With my easy 5 point crochet star pattern, you will have this whipped up in no time at all!
Keep on reading down to find the free pattern but first I want to talk about the yarn you'll want to use for this star.
The Yarn That's Perfect for This Simple Crochet Star!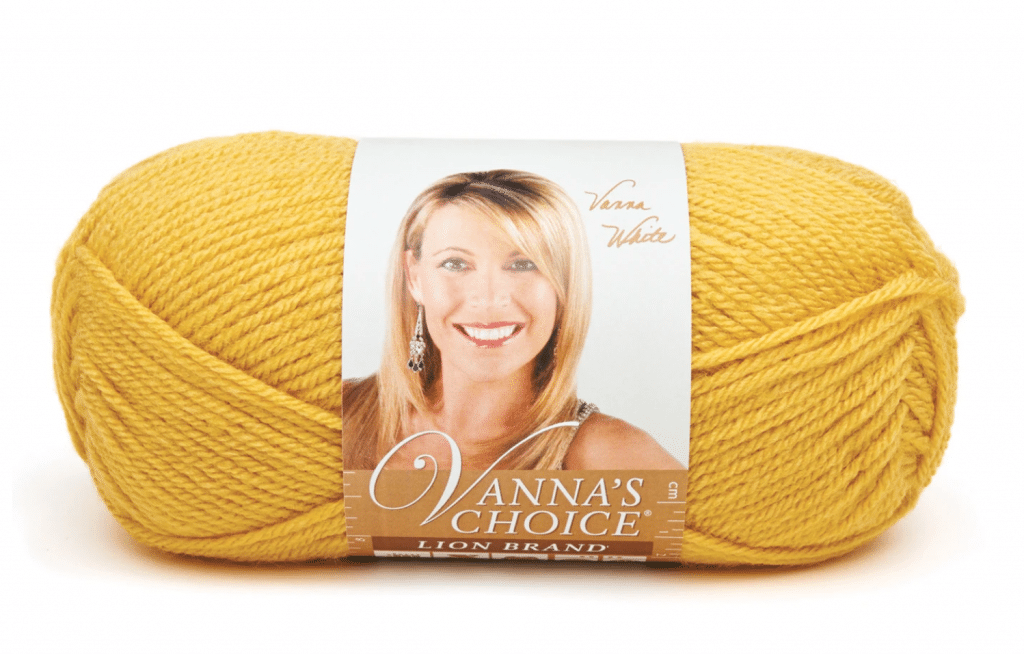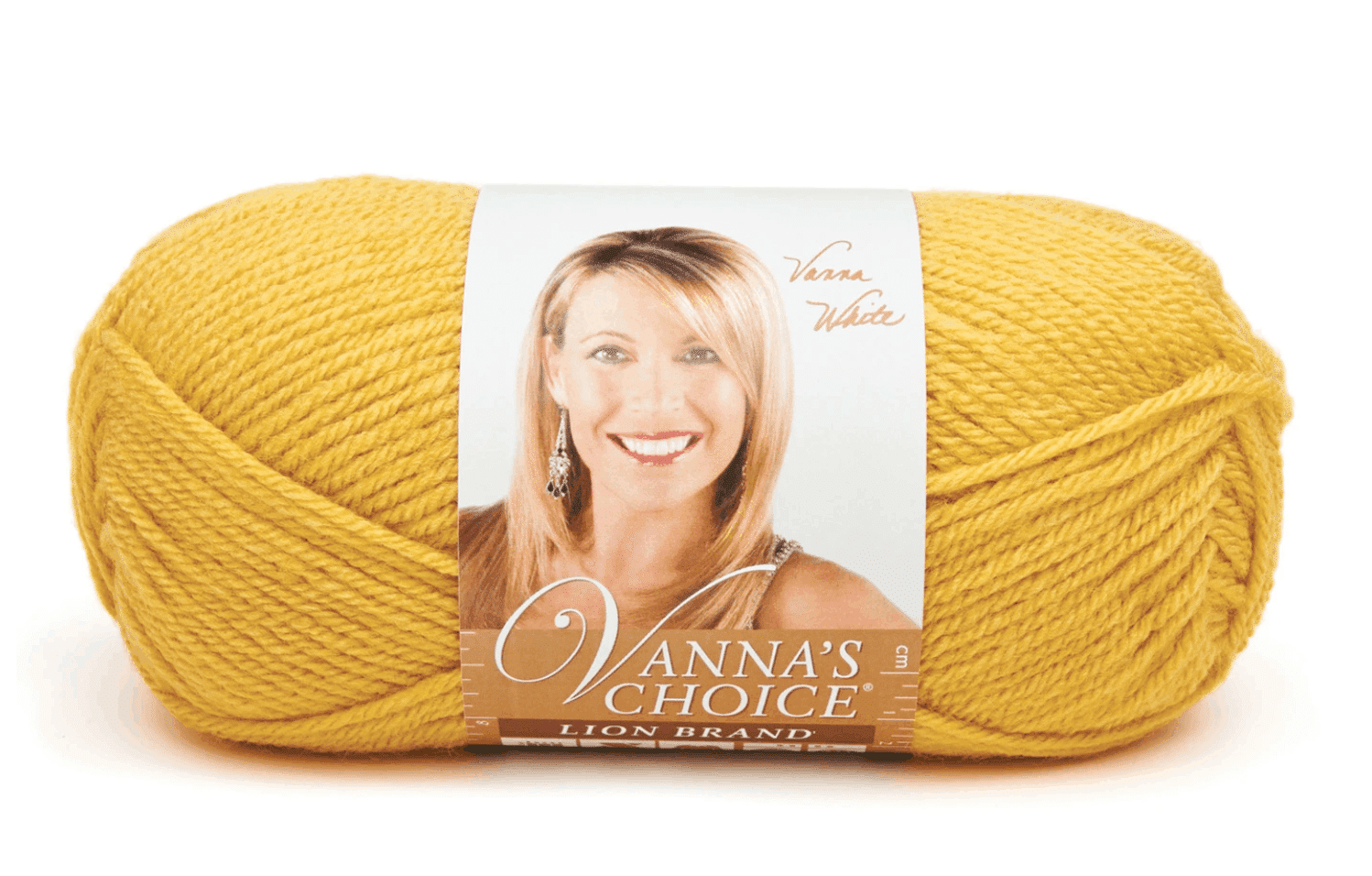 For this crochet star garland, I decided to use Lion Brand Vanna's Choice because it is an acrylic yarn and is very easy to block! Which will be very important later when the stars will need to hold their shape on the twine garland.
I'll link up to the yarn & colors I used below so you can check them out for your own crochet stars.
I went with a classic yellow crochet star, but any yarn color in Vanna's Choice would look perfect!
I used some medium thickness twine to hang up my garland, but you could use any type of string or yarn to hang yours up if you prefer.
These Stars Work up Quick.
These crochet stars do take at least a day to finish because of the blocking, but it is well worth it for a handmade holiday decoration!
Learn more about all the different methods on blocking and why it is important in certain crochet projects in a previous article I had written.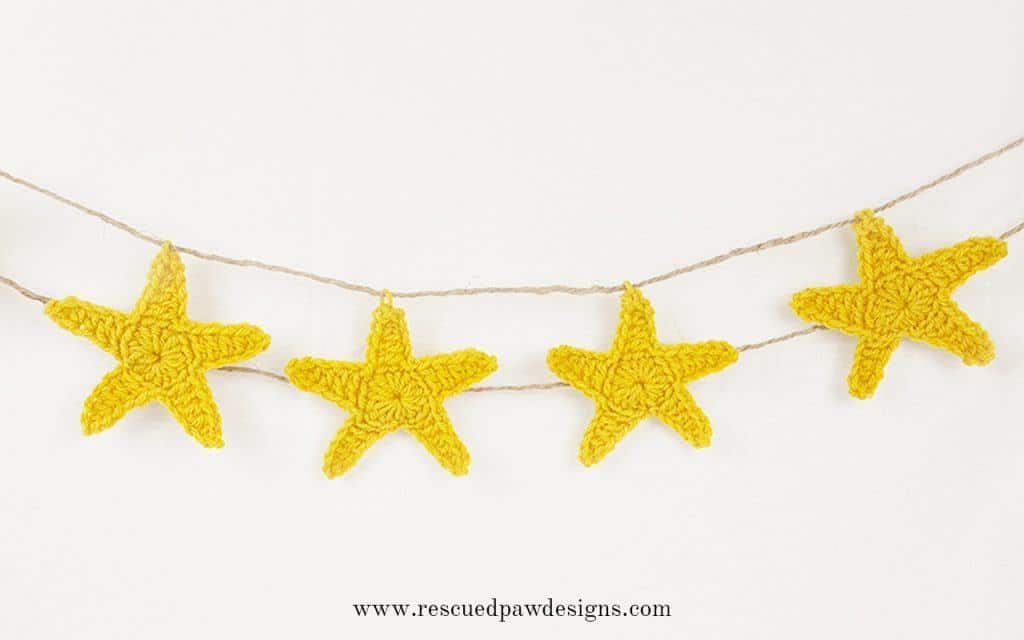 There are many uses for this star design! These could even be warped into a Star Wars crochet pattern and used at a movie viewing party!
I mean why not! 🙂 Or use them at a star gazing get together to add a little something extra to the viewing party! The possibilities are endless.
Ready to Get Started on This Crochet Star Pattern?
If you think you are ready to make these crochet stars just scroll down to start crocheting! And to help you out I listed all the items below you will need to complete this fun project.
Happy Crocheting!
Crochet Five Point Star Pattern
Skill Level: Easy
Materials
Crochet Abbreviations
CH = Chain
ST = Stitch
SC = Single Crochet
SL ST = Slip Stitch
HDC = Half Double Crochet
Notes
This pattern is written in standard US Terms
The Star Pattern
Round 1: CH 2, In 2nd CH from the hook HDC 15 times, SL ST to top of first HDC. (15)
Round 2: *CH 6, in 2nd CH from the hook SC, HDC in next 2 CH's DC in next 2 CH's, SK 2 ST, SL ST into next ST, repeat from * for a total of 5 points (to make the star) finishing with the last SL ST into the SL ST of the previous round.
Blocking: I highly recommend blocking your crochet star afterward to give it a nice flat, clean look, otherwise it will start curling up at the edges. It will give your crochet star a finished look.
I finished mine with hair spray after I was done to make sure they really held their shape.
Weaving in Ends: To prepare your crochet star for the garland take a yarn needle and attach it to the fastened off piece of yarn end that is located between the two last points. Weave in your end into the back near the other yarn end. (see picture)
Crochet Garland: After you have made at least 4 stars for the crochet star garland the fun part of stringing them all together begins! Take your twine and cut into the desired length you need for your garland. Layout all your stars backside up, then lay the twine across. Attach to the stars with the loose yarn ends as shown in the picture.
Attaching Top Twine: Now that the middle twine is attached next we are going to attach the top twine to the crochet stars. Cut your desired length of twine once more preferably the same size as the previous piece. With the stars still backside up insert the crochet hook into the top of the uppermost point, then pull the twine through to attach to the star. Repeat this step for all the stars on your garland until you are done.
You are done!
Once you are done, you can use these to decorate for the holidays and then take pride in the fact that you made them yourself! I am planning on hanging mine in front of my tv stand with some lighted Christmas garland!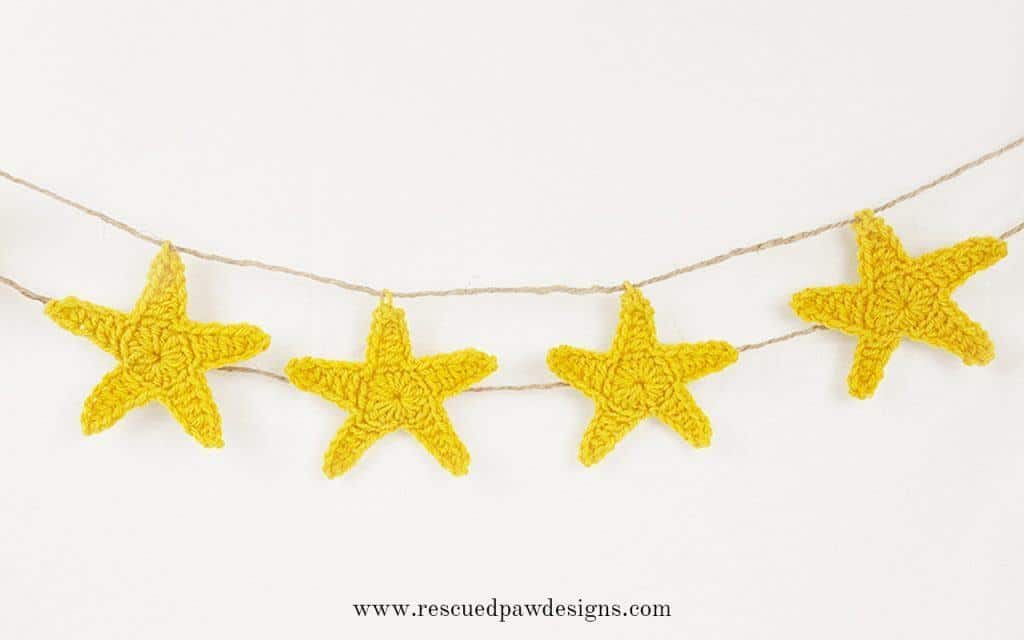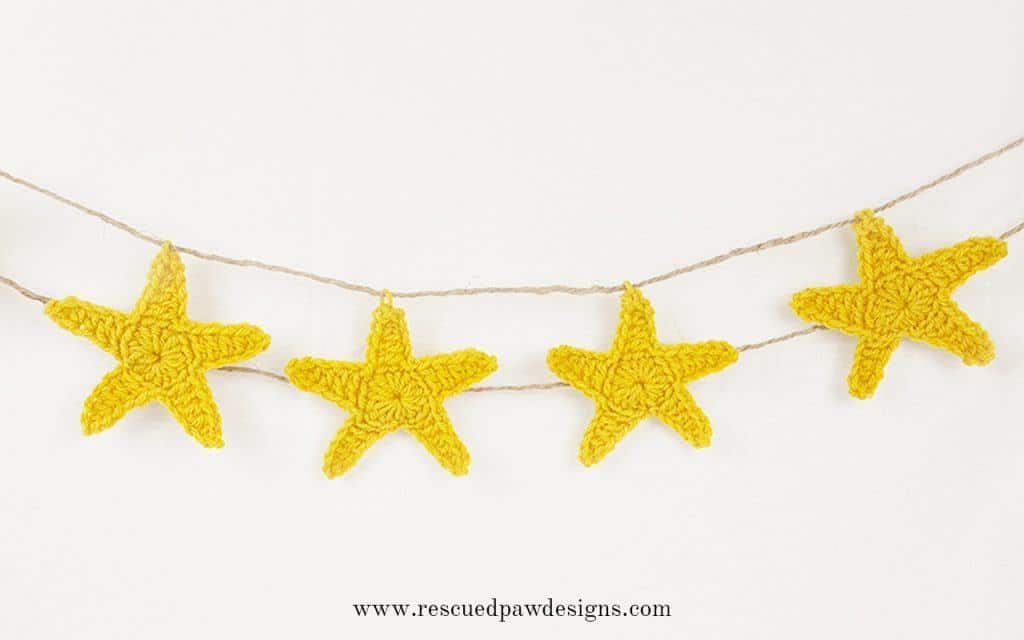 Also, these crochet stars would also make a great handmade DIY Christmas tree ornament if you would prefer that over a crochet star garland.