All About Making Crochet Pillow Covers
If you are looking for a creative way to repurpose pillows, then a crocheted pillow cover (aka pillow case) is a great option. Pillow covers are simple to make, removable for easy washing, and a great home decor piece to add color to a sofa or living space.
Scroll on down to learn about how to make a crochet pillow cover with our guide, and to find some free throw pillow patterns as well.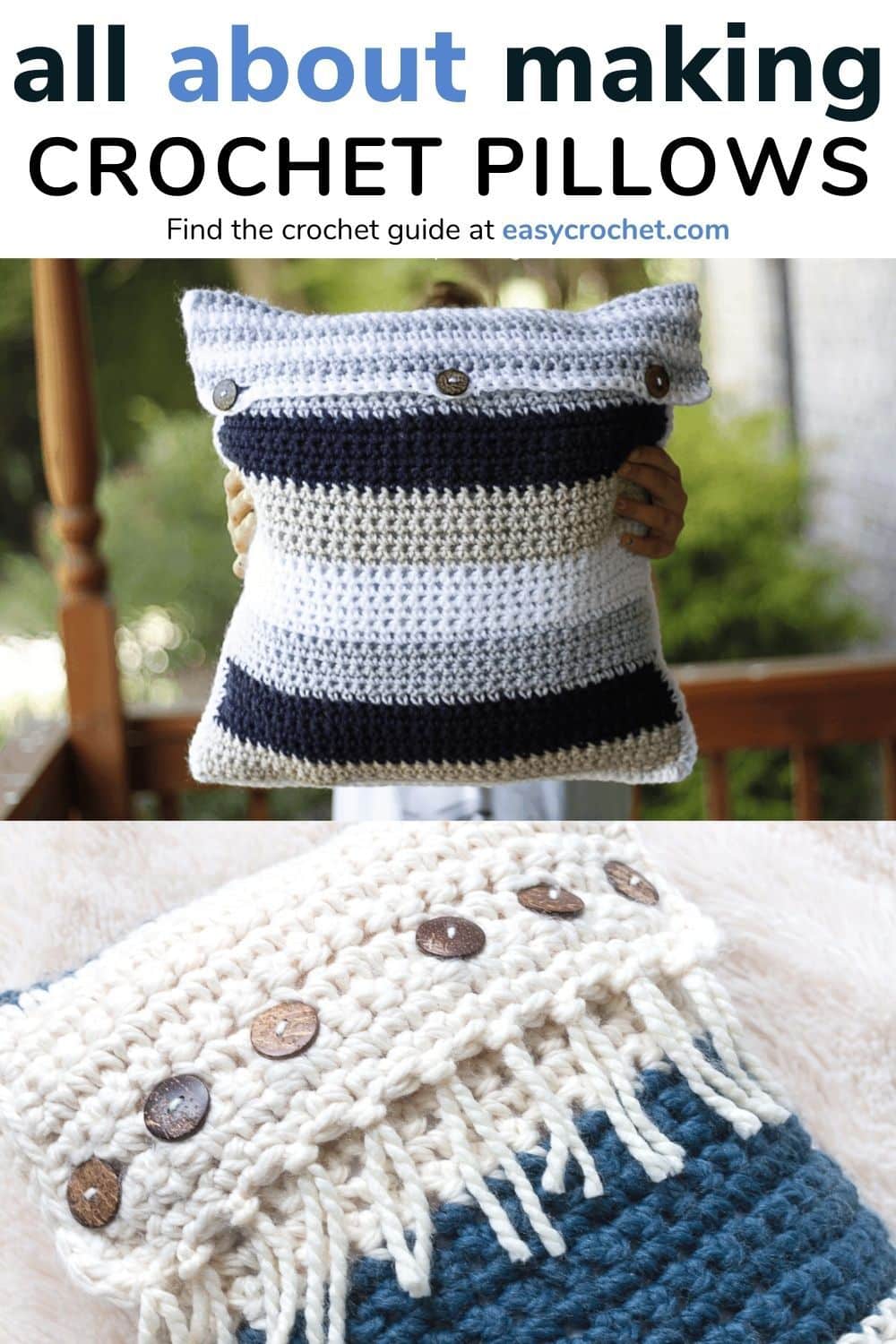 Materials to Crochet a Pillow Cover
Yarn
You can use many types of yarn weights and yarn types for a pillow cover such as wool, acrylic and cotton depending on what you want the cover to be used for and the level of comfort you are going for. The most common yarns used for pillow covers are ones that are easy to wash, such as acrylic and cotton. If you'd like to use a different fiber than the ones suggested, spot cleaning is always an option.
Take a peek below at a few of my favorite yarns to make pillow covers with like Wool-Ease Thick & Quick (Super Bulky 6 yarn), Hue & Me (Bulky 5 yarn) and Vanna's Choice (Medium Weight 4 yarn all from Lionbrand.

Crochet Hook
The crochet hook size will vary from pattern to pattern, depending on the yarn weight and yarn used. Each of the free patterns I have listed below will tell you what hook size is recommended for that particular crochet pillow. The best bet is to have a complete crochet hook set on hand, so you'll always be prepared. My favorite crochet hooks are the Tulip Etimo brand shown below.

Pillow Form or Old Pillow
A pillow form (aka pillow insert) or old pillow is a great to have on hand before starting a pillow cover, so you know the width and height of the cover to make. Pillow sizes can range anywhere from 18″ x 18″ to 20″ x 20″ (plus more) and come in a variety of different shapes like a rectangle or circle. Be sure to look over the pillowcase pattern you want to use to make sure of the pillow insert size that will be needed.

Other Supplies
Stitch Marker: Stitch markers are used to mark stitches in pillow cover patterns or spaces for button placement or sewing.
Scissors: Use to cut yarn ends as well as make fringe or tassels.
Tape Measure: You will want to make sure to follow along with the gauge of a pillow pattern, so it turns out to the correct pillow size.
Tapestry Needle: A yarn needle is useful to weave in ends and find stitches in projects.
Buttons: You will use buttons for closure on pillow covers most often, but they also can be part of the pillow designs as well. They can be sewn on with yarn or thread, depending on what the pattern calls for.
Extras: You may also use extra's like pom pom makers, tassel makers and more.

Techniques & Crochet Stitches for Pillow Covers
You will find that crochet pillow covers can be made in a variety of stitches. It is a good idea to have an understanding of the basic stitches as well as abbreviations before starting a project like a pillow.
Below, I'll go over some beginner-friendly and common stitches, as well as techniques that you'll see in most free crochet pillow pattern designs.
Basic Crochet Stitches for Pillows
Single Crochet (sc): Single crochet stitches create a great cover for pillows because of how tight the stitches are together when crocheted.
Half Double Crochet (hdc): Half Double crochet stitches are also a great stitch to use for pillow designs since they are easy to make and work up quick.
Chain (ch): You will find that chains are used to create loops to close pillow covers with buttons, for example.
Embellishments and Finishes for Pillows
Crochet Patterns for Pillow Covers
Explore some of our favorite crochet pillow cover pattern designs below that come in many forms like square, rectangle, and circle shapes. First up will be our easy crochet pillows (found on easycrochet.com), followed by a few other designs from fellow crochet designers.
Free Crochet Pattern Pillow Cases & Covers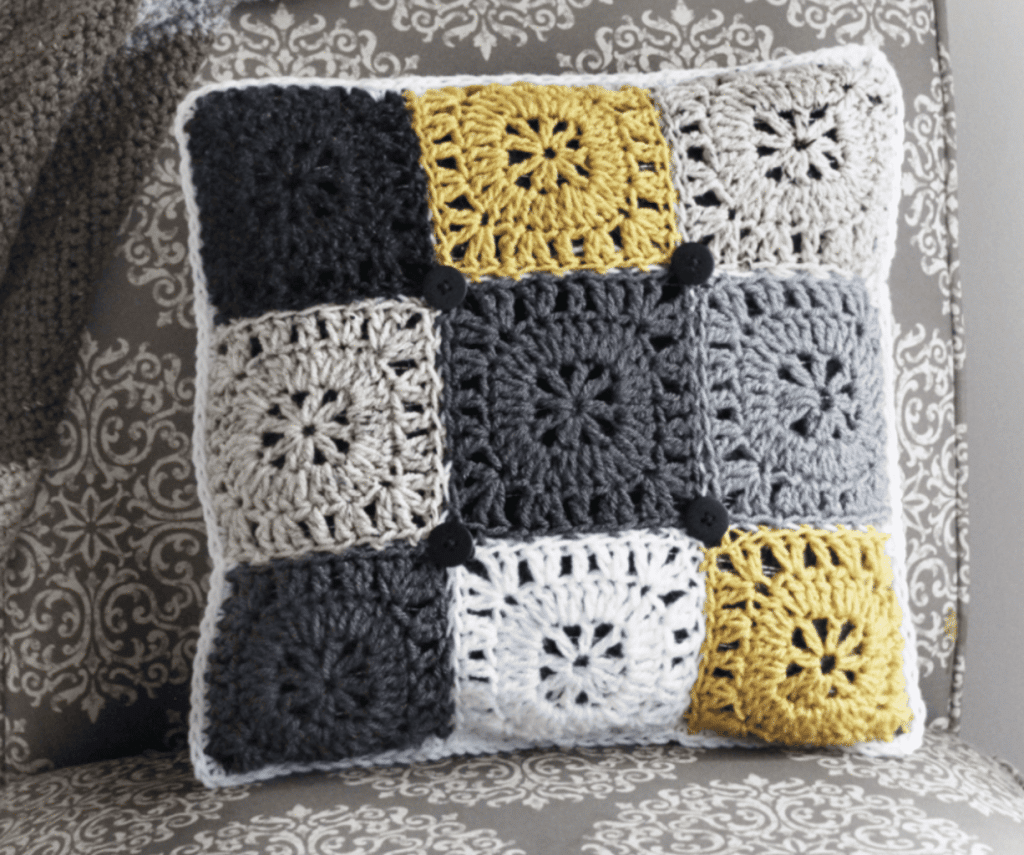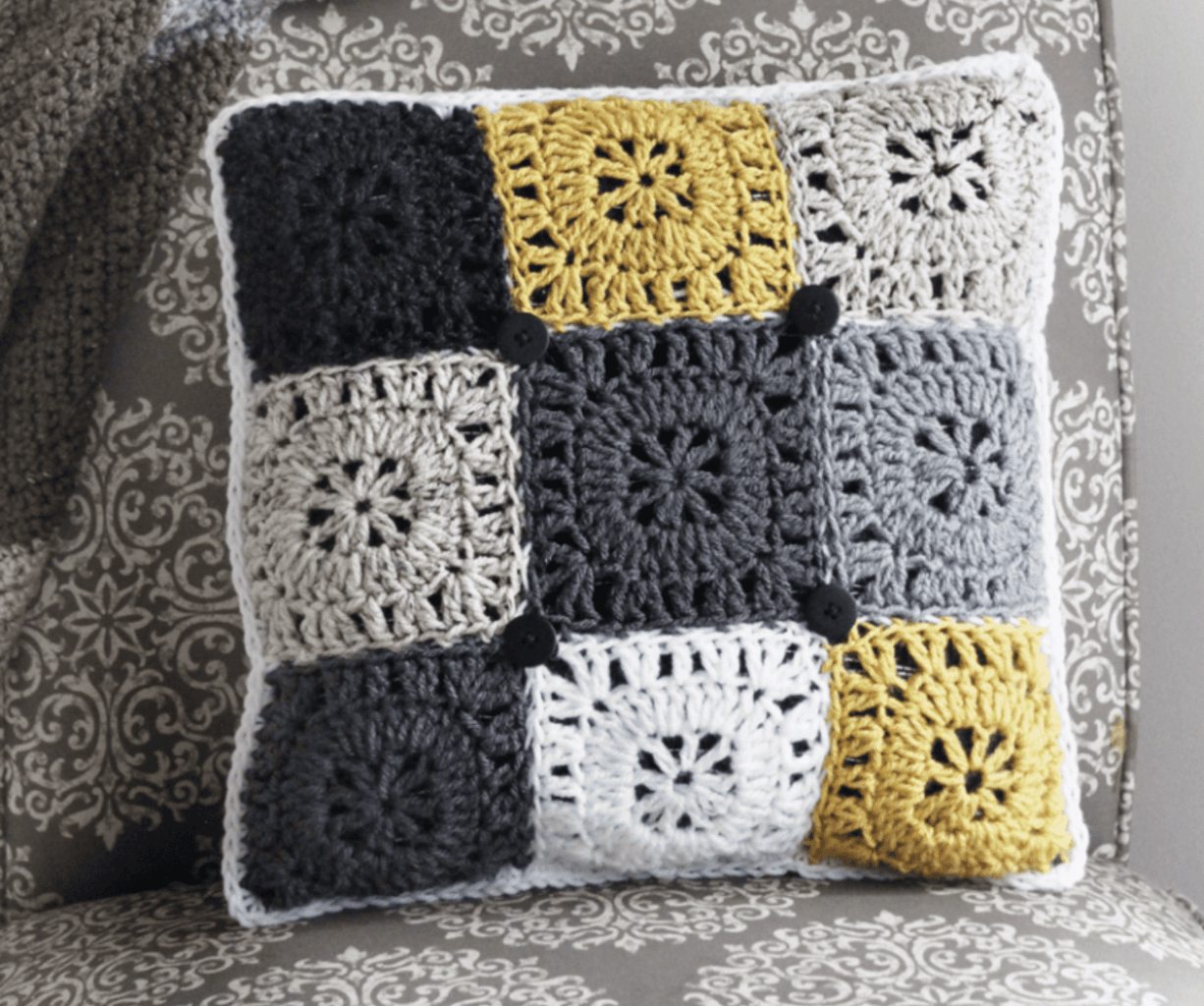 Square Pillow Cover
Simply start this granny square pillow by crocheting multiple squares. Next, sew them together to make a fun and unique pillow design. Get the free pattern below to get started.
Designer: Easycrochet.com
---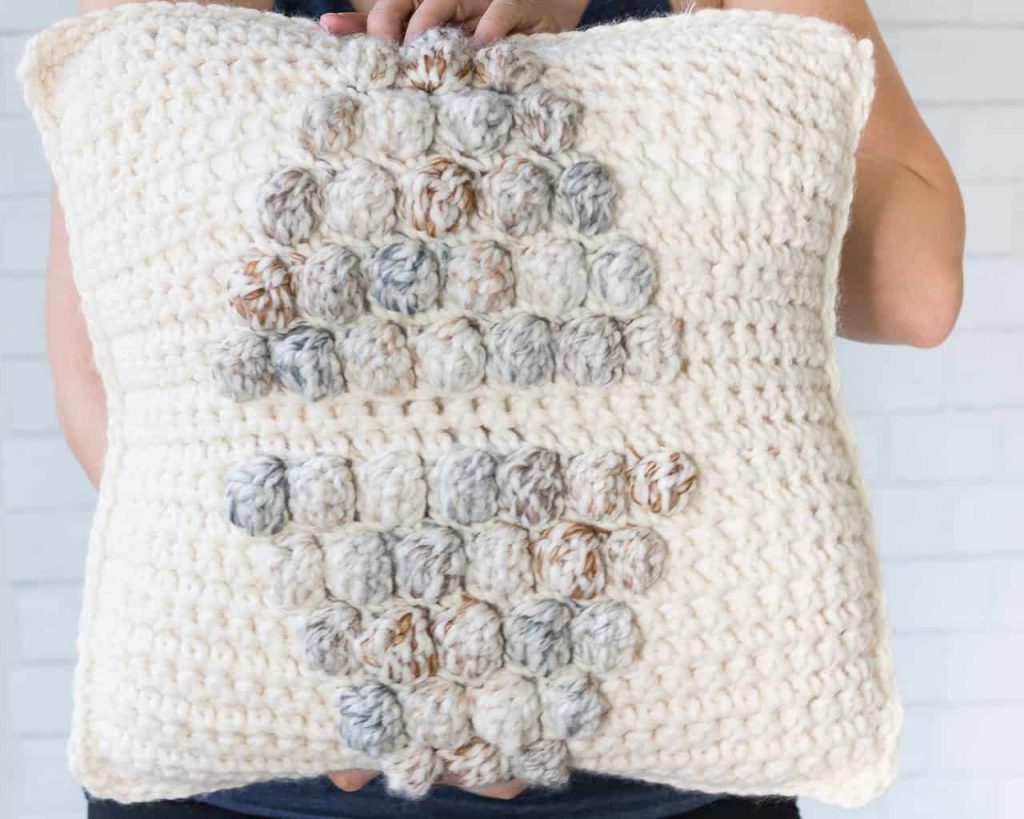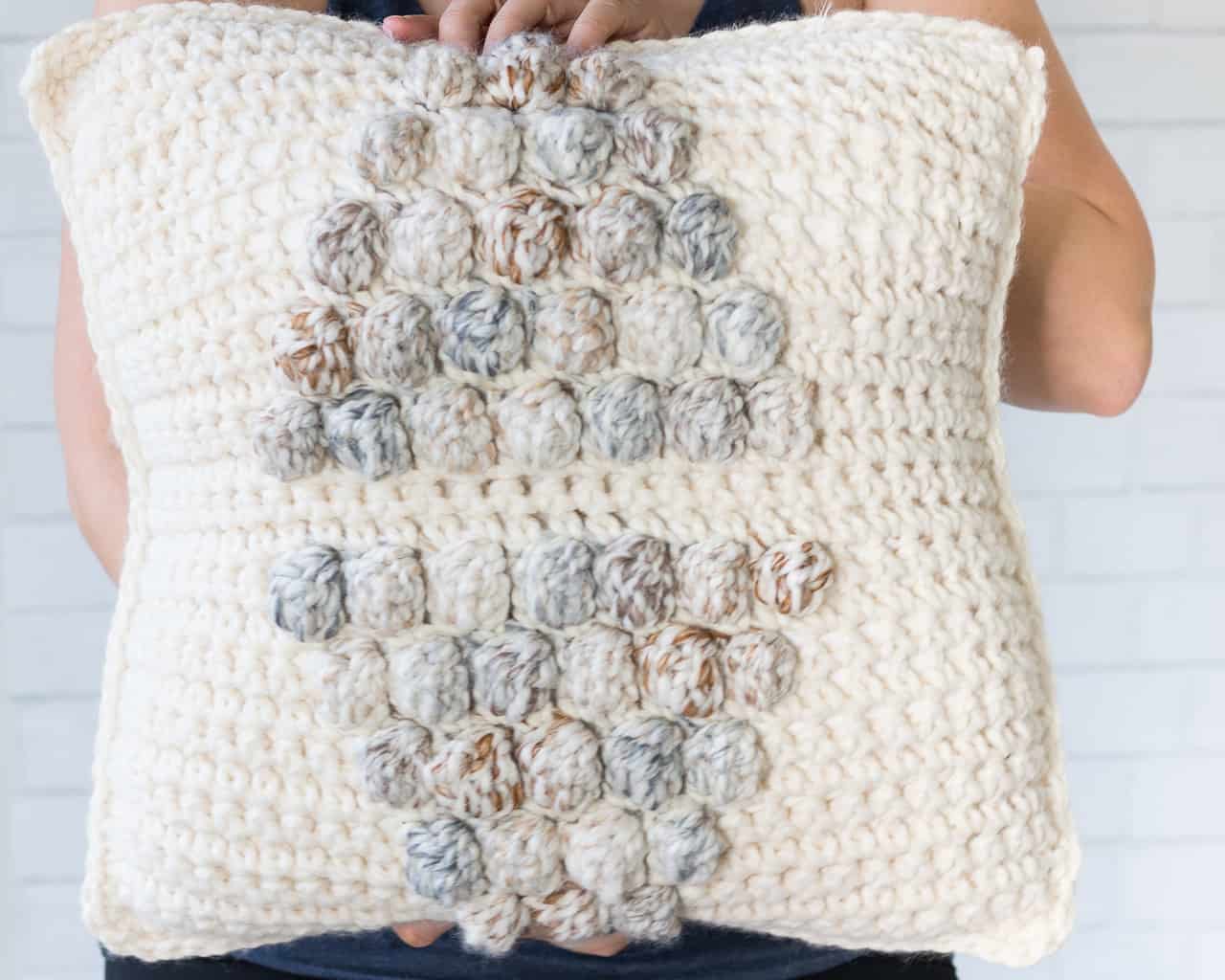 Modern Bobble Stitch Pillow
This modern pillow pattern is a great way to add something extra to a room. It uses the bobble stitch and comes with a stitch chart for extra help. Get the free pattern below to get started.
Designer: Easycrochet.com
---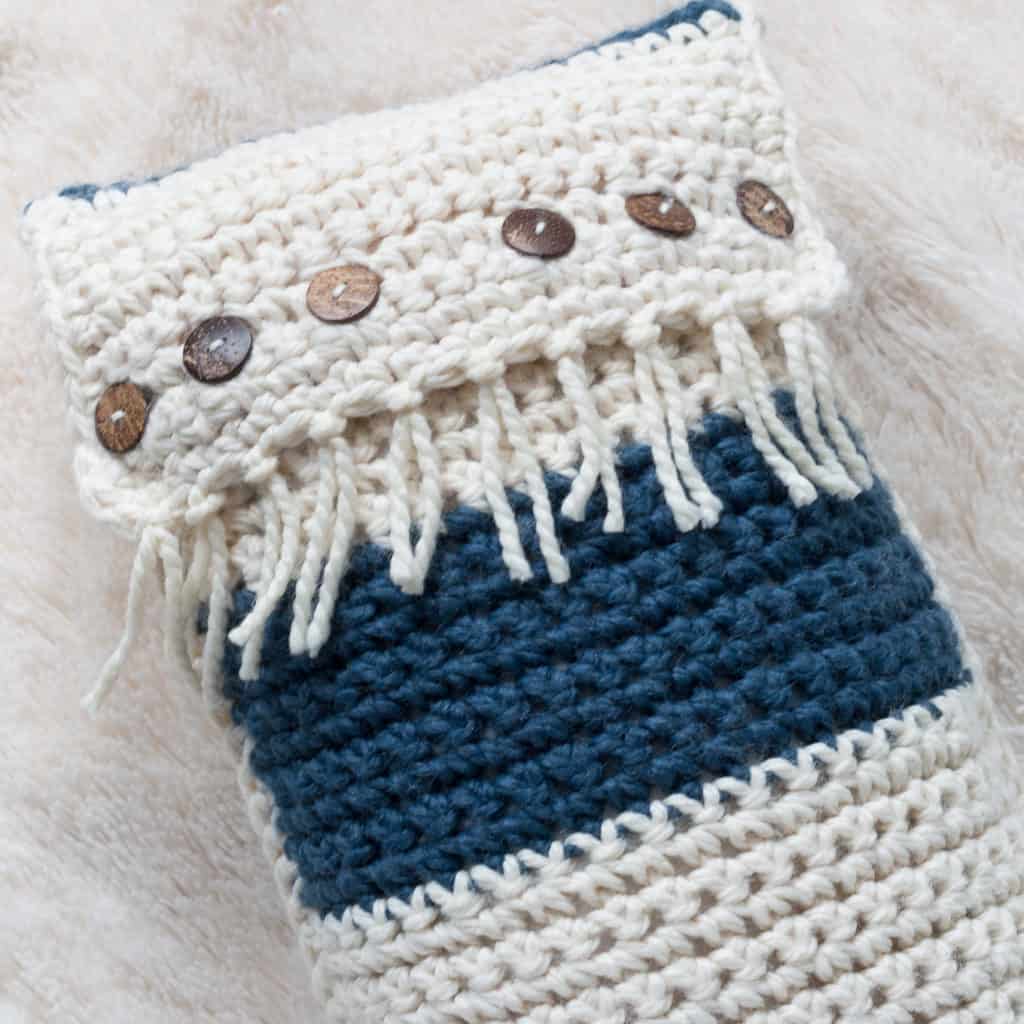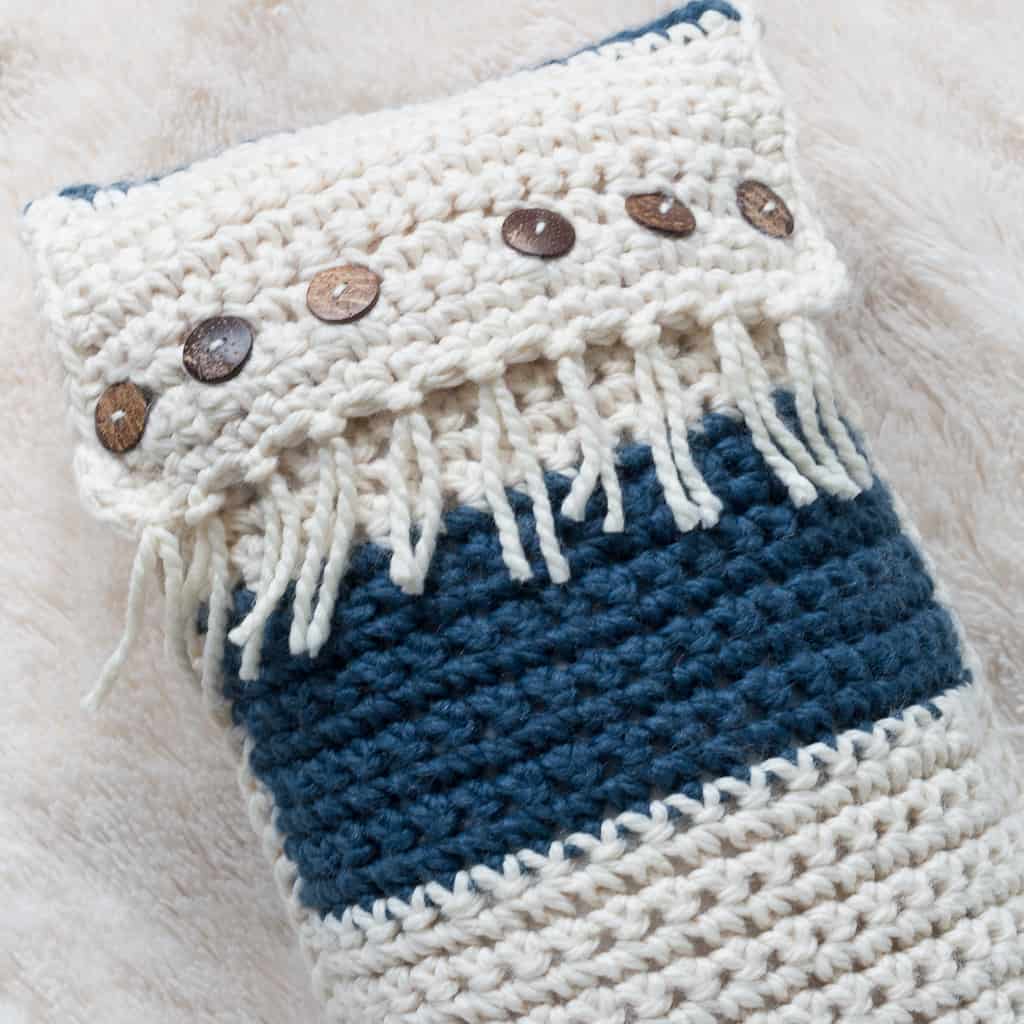 Fringe Rectangle Pillow
This simple crochet pillow design is worked up quickly and makes a great statement piece for your home. It also can be made in different colors to match your space. Get the free pattern below to get started.
Designer: Easycrochet.com
---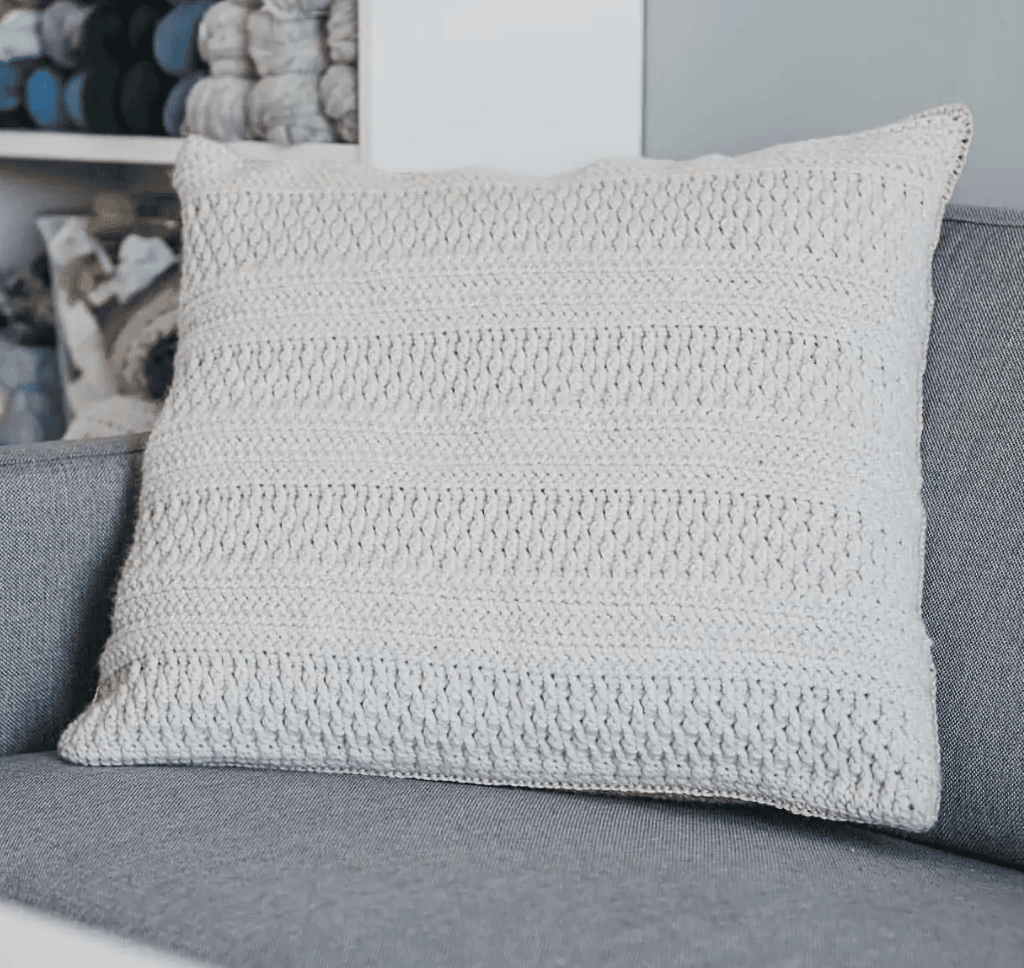 Simple Crochet Pillow Cover
You'll love crocheting a pillow that is easy to make like this pillow cover! It is considered an easy level design, so it would be good for a beginner who'd like to try a pattern that is a bit more difficult. Get the free pattern below to get started.
Designer: joyofmotioncrochet.com
---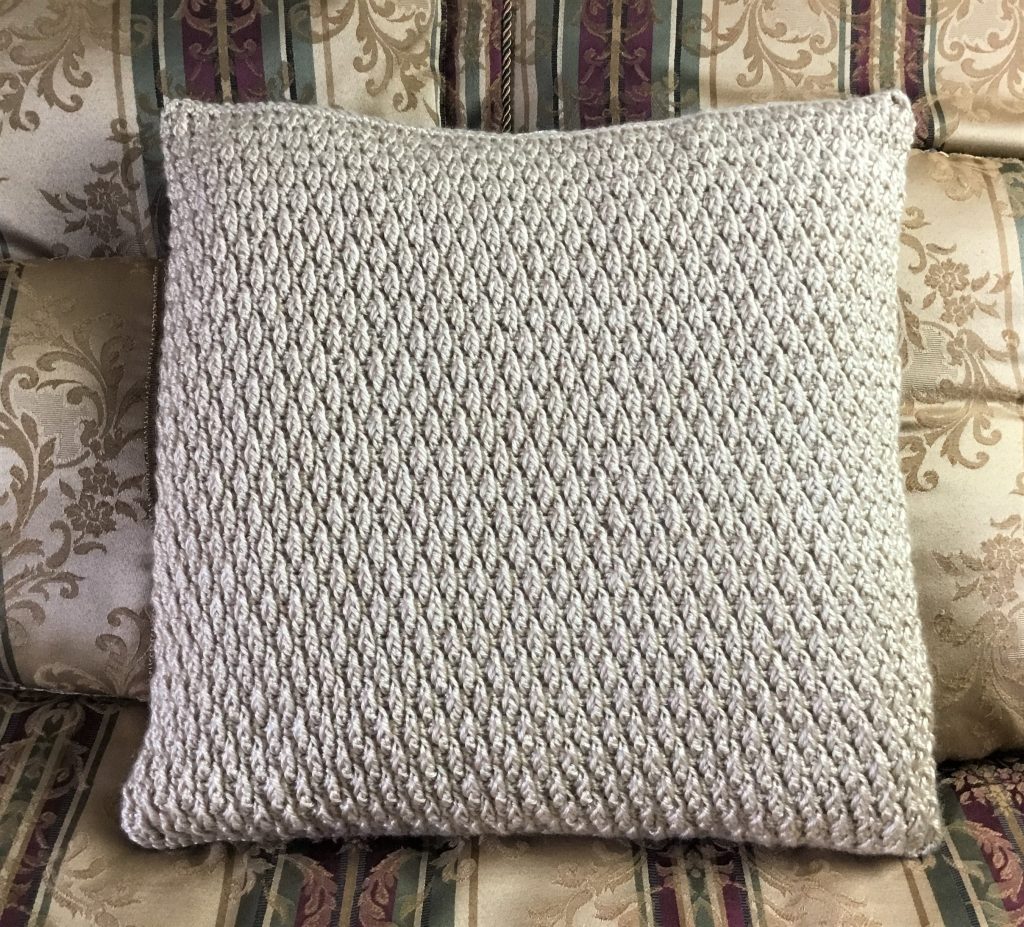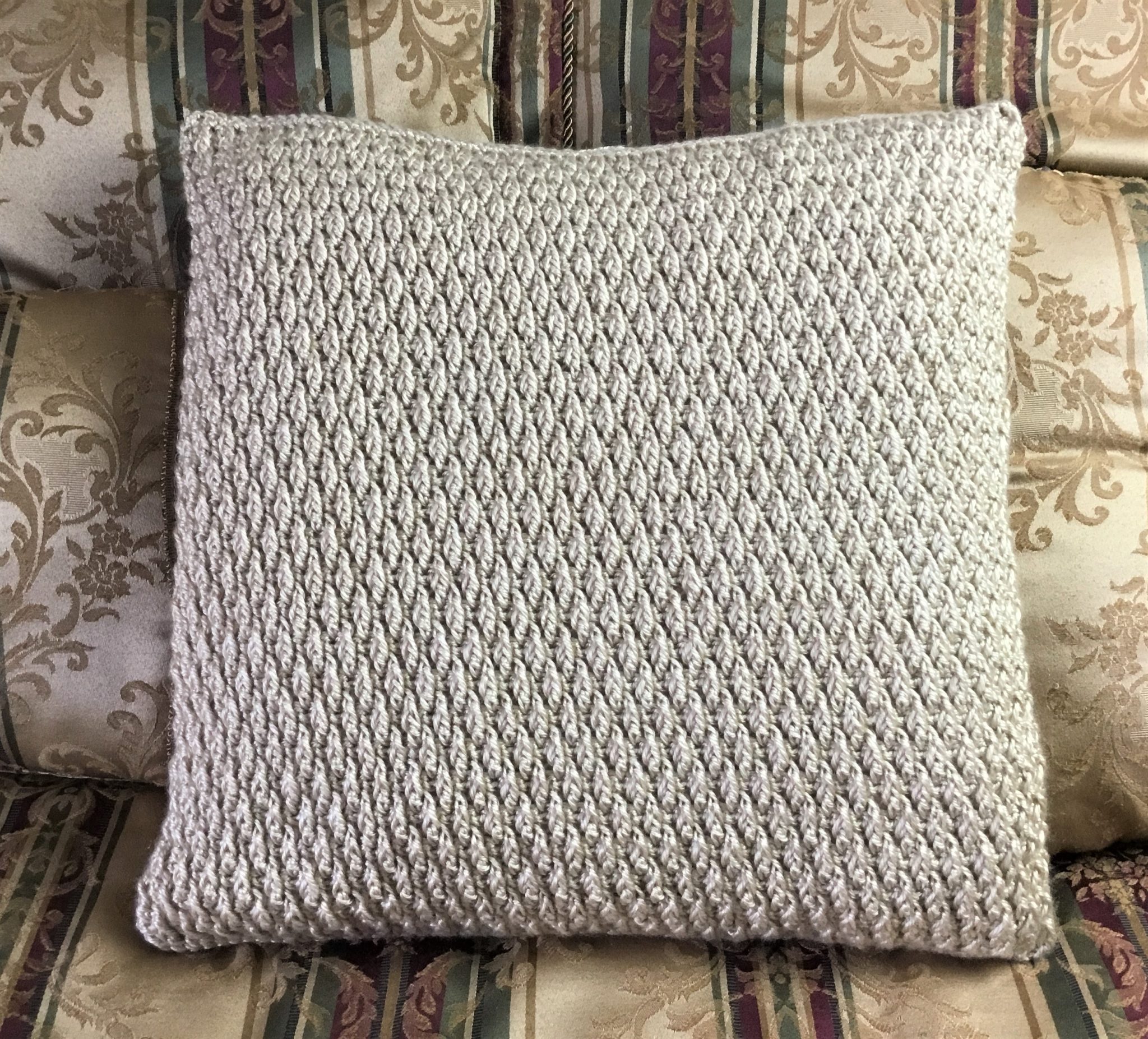 Alpine Stitch Crochet Pillow
Learn how to make this gorgeous crochet pillow using the Alpine stitch with this free pattern and video tutorial.
Designer: crazycoolcrochet.com
---
More Free Easy Crochet Pillow Cover Patterns