How to Add Fringe to Crochet Projects (Scarves & Blankets)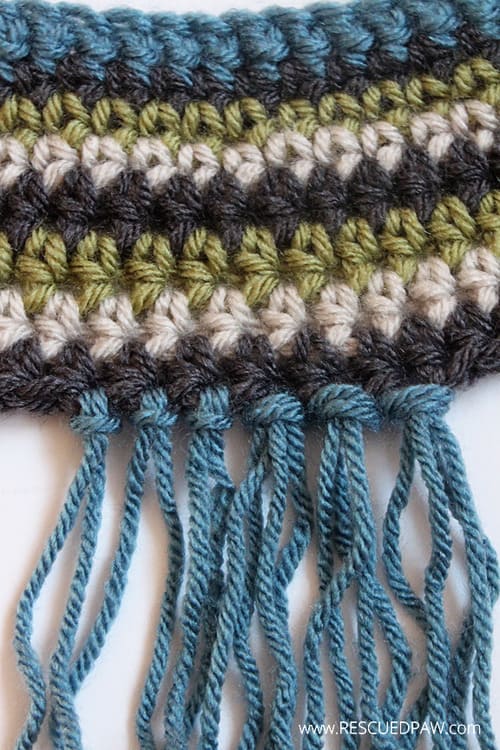 Have you ever wondered how to add fringe to a crochet scarf, blanket or other crochet patterns? Wonder no more!
To learn, read on down to find the full tutorial on how to add fringe to crochet projects. You'll love how easy it really is to add a little extra fun to patterns.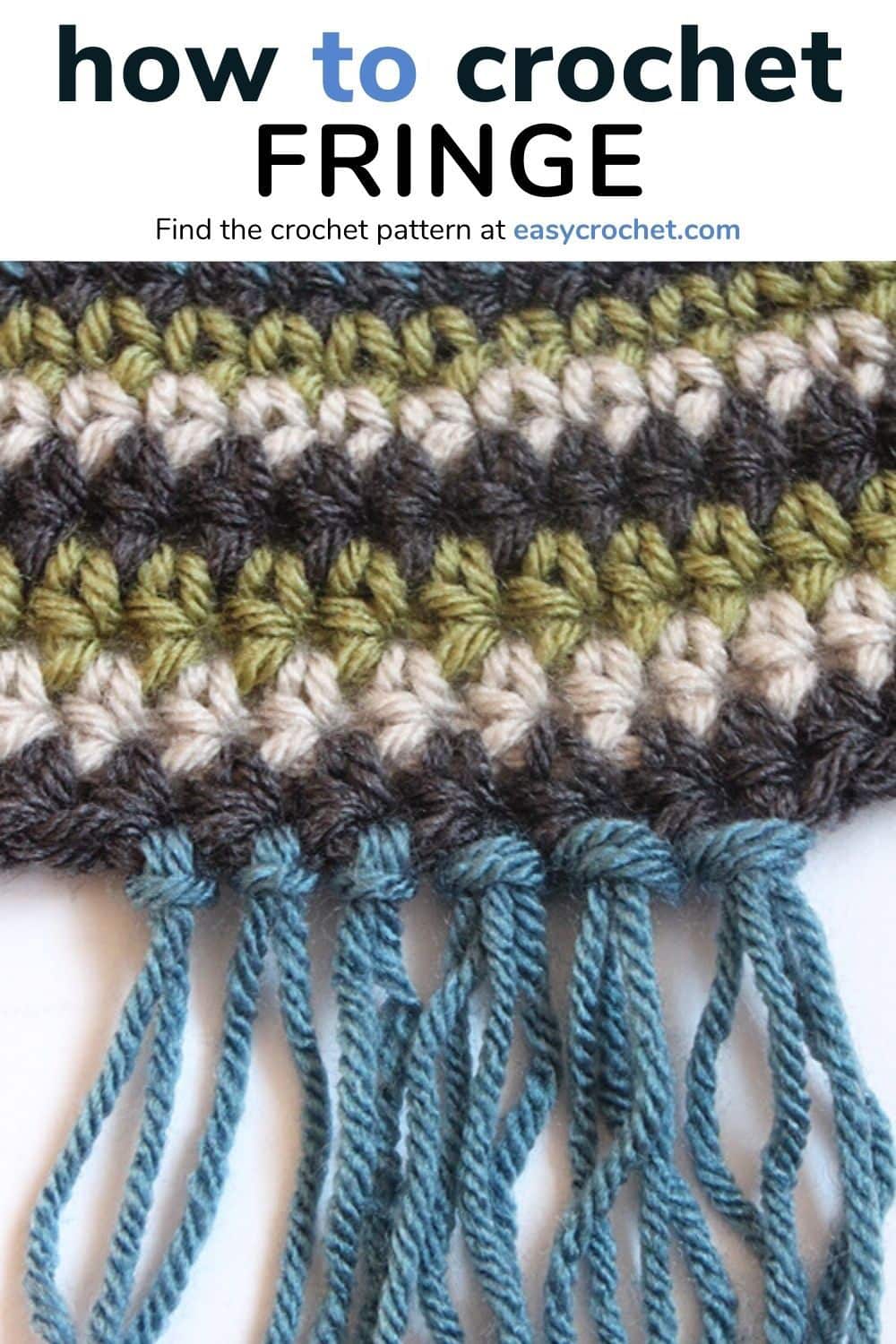 Adding Fringe Is an Easy and Quick Way to Add Fun to a Crochet Project
I LOVE to add fringe to scarfs and blankets, but any project would work! I've added it to my Gracelyn Fringe Scarf and my Fabulously Fall Scarf in the past. You could even make a crochet fringe top too.
Supplies to Add Fringe to Crochet Patterns
To make fringe, you will need to have some materials such as yarn, crochet hook, and scissors!

I used Vanna's Choice by Lion Brand for this example and a Size J crochet hook. If you have a different weight yarn, that will work too, but be sure to use the correct hook size with it.
Ready to Add Fringe to Crochet?
Follow the tutorial below to get started today and learn how to add fringe to crochet projects! You will love the way crochet fringe edging looks! I promise.
Have fun adding fringe to almost any crochet project you can think of. Read on down to find the adding fringe to crochet tutorial and…
Happy Crocheting!
How to Add Fringe to Crochet
Skill Level: Easy
Fringe Tutorial
To Start
Gather your Project and Yarn you would like to use for your fringe. Cut Lengths of the Yarn Double the Amount of Fringe length desired.
Fold Yarn Pieces in Half evenly.
Insert Hook into first stitch to be fringed and put 1 piece of cut yarn that was folded in half onto hook.
Pull yarn through stitch.
Yarn Over and pull through to tighten.
The first 3 fringes are using only 1 piece of yarn and the second 3 are using two pieces of yarn at once. You could make fringe either way in crochet! They both would look good!
Finishing
Evenly cut pieces of fringe to the desired length.
Congratulations! You are done making fringe for your crochet project!

If you love this tutorial, be sure to check out the pretty in pink scarf to try out your new skill!
You May Also Like These Crochet Patterns
Extras: Want more free crochet patterns? Have a look at my suggestion below to make even more projects with my easy free crochet patterns!