The Best Yarn Colors For Spring
Whether you're a knitter, crocheter, or weaver, using the right yarn colors can make all the difference in bringing your spring creations to life. From soft pastels to bold brights, there's a spring color out there to suit every project you want to work on.
So, if you're looking for inspiration for your next project, read on to discover the most popular spring yarn colors of the year. Get ready to be inspired and bring a touch of spring into your crafting!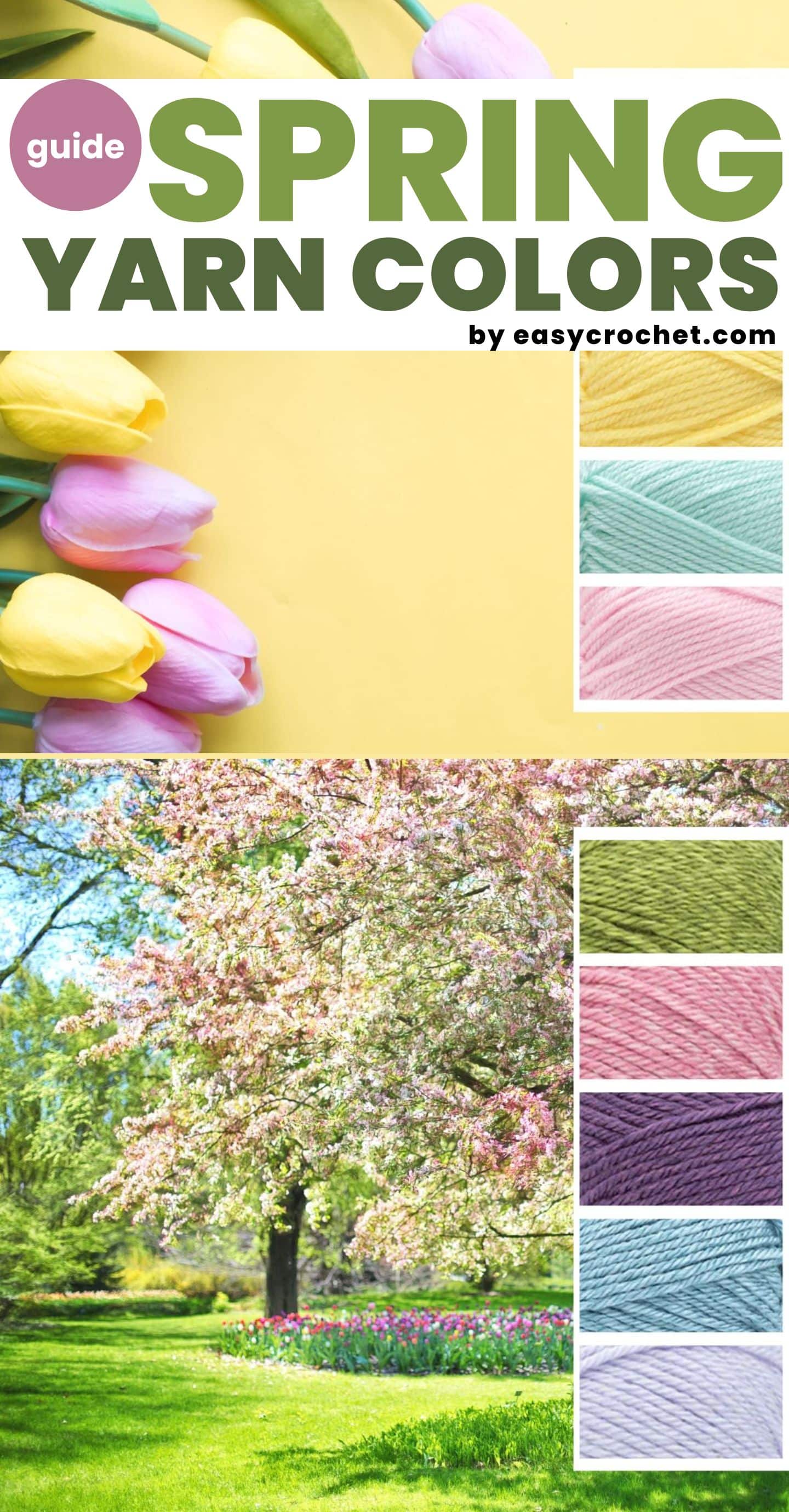 Popular Yarn Colors for Spring
Spring is usually associated with light, bright, and fresh colors. Some top yarn colors for spring include:
Pastel shades: light pink, blue, yellow, and green
Bright and bold colors: coral, tangerine, and fuchsia
Earthy tones: Sage green, lavender, and dusty rose
These spring colors are often inspired by blooming flowers, clear skies, and new beginnings, making them a great choice for spring-themed crochet projects.
Yarn Color Palettes for Spring
Use the palettes below to find a color group to use for your next Spring project, be it a crochet blanket, sweater, or granny square design.
You will find the palettes will be listed below with the yarn and brand, so it will be easy to find the yarn colors you want to use!
Heartland Yarn Spring Colors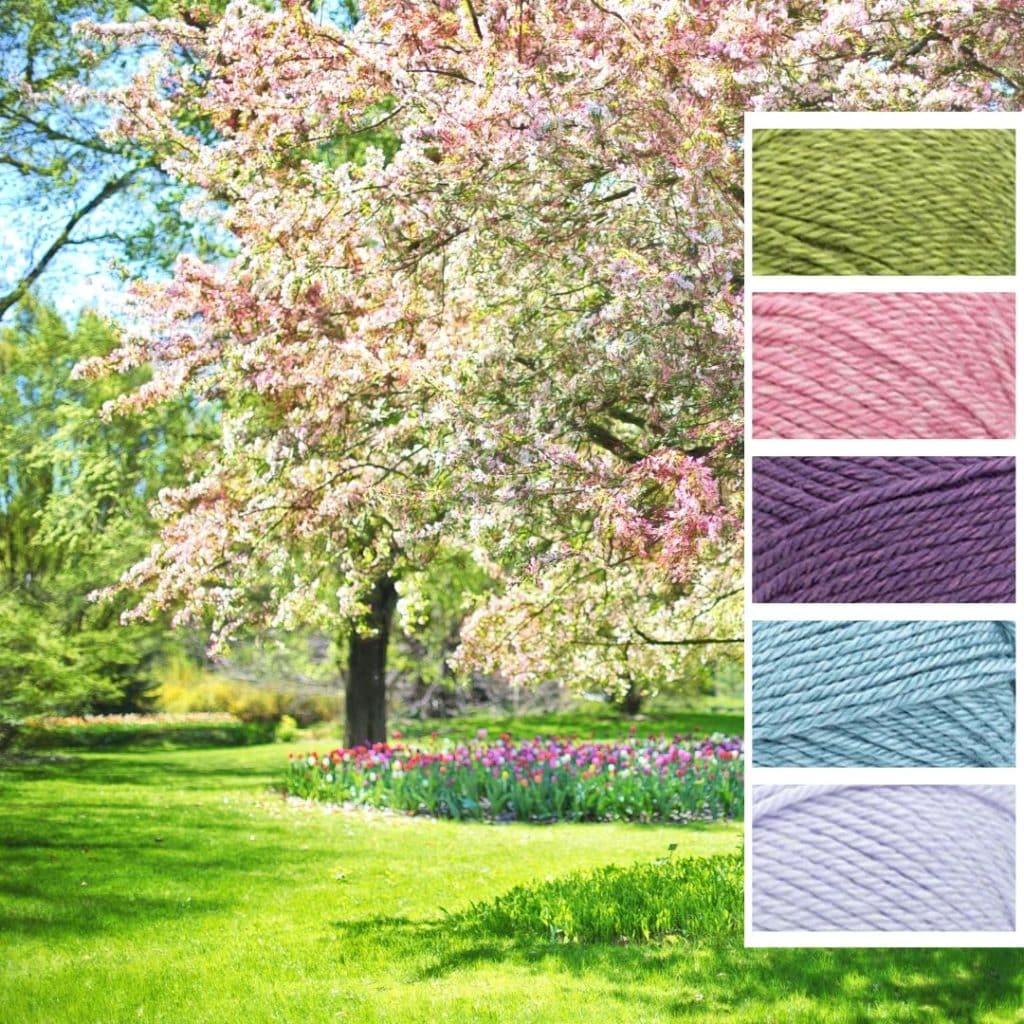 The yarn shown above in the palette is Heartland Yarn from Lion Brand.
Haleakala
Lassen Volcanic
Kobuk Valley
Voyageurs
North Cascades
The natural beauty of the American landscape inspires this soft, premium acrylic and is available in heather and tweedy shades. Take a look at the spring yarn colors below.
---
24/7 Cotton Yarn Colors for Spring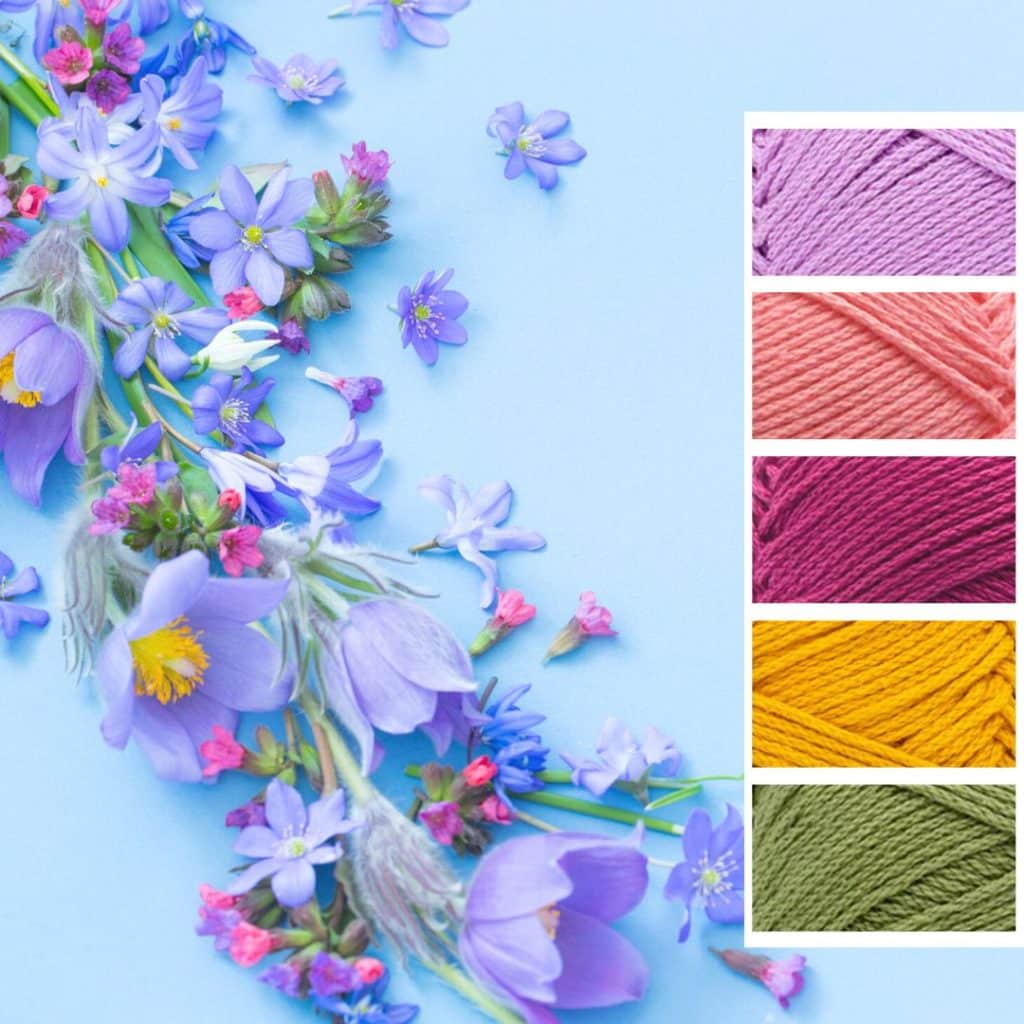 The yarn shown above in the palette is 24/7 Cotton Yarn from Lion Brand.
Orchid
Pink
Rose
Goldenrod
BayLeaf
24/7 cotton is a worsted-weight, mercerized yarn made from 100% natural fiber. Mercerization gives the yarn a beautiful sheen, which will last through many wash cycles. Take a look at the bold spring yarn colors below.
---
Basic Stitch Yarn Spring Palette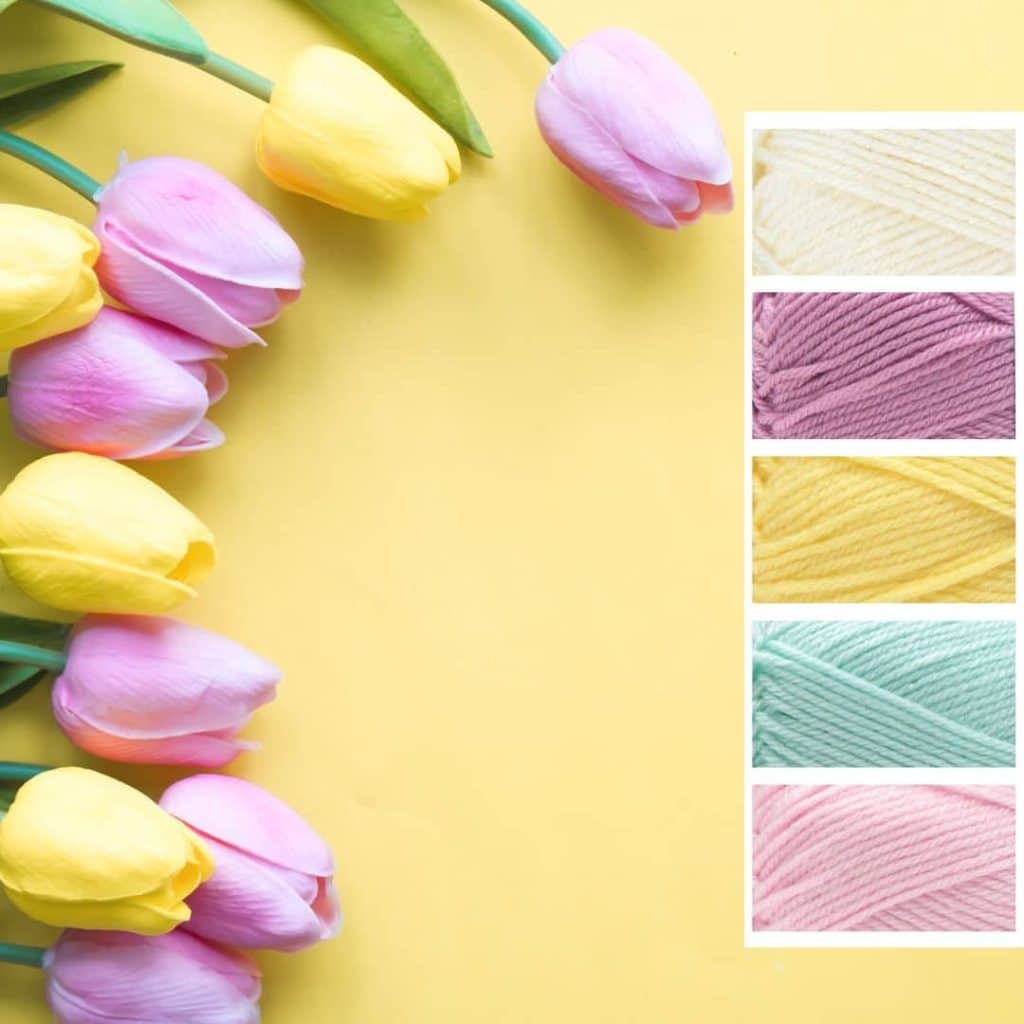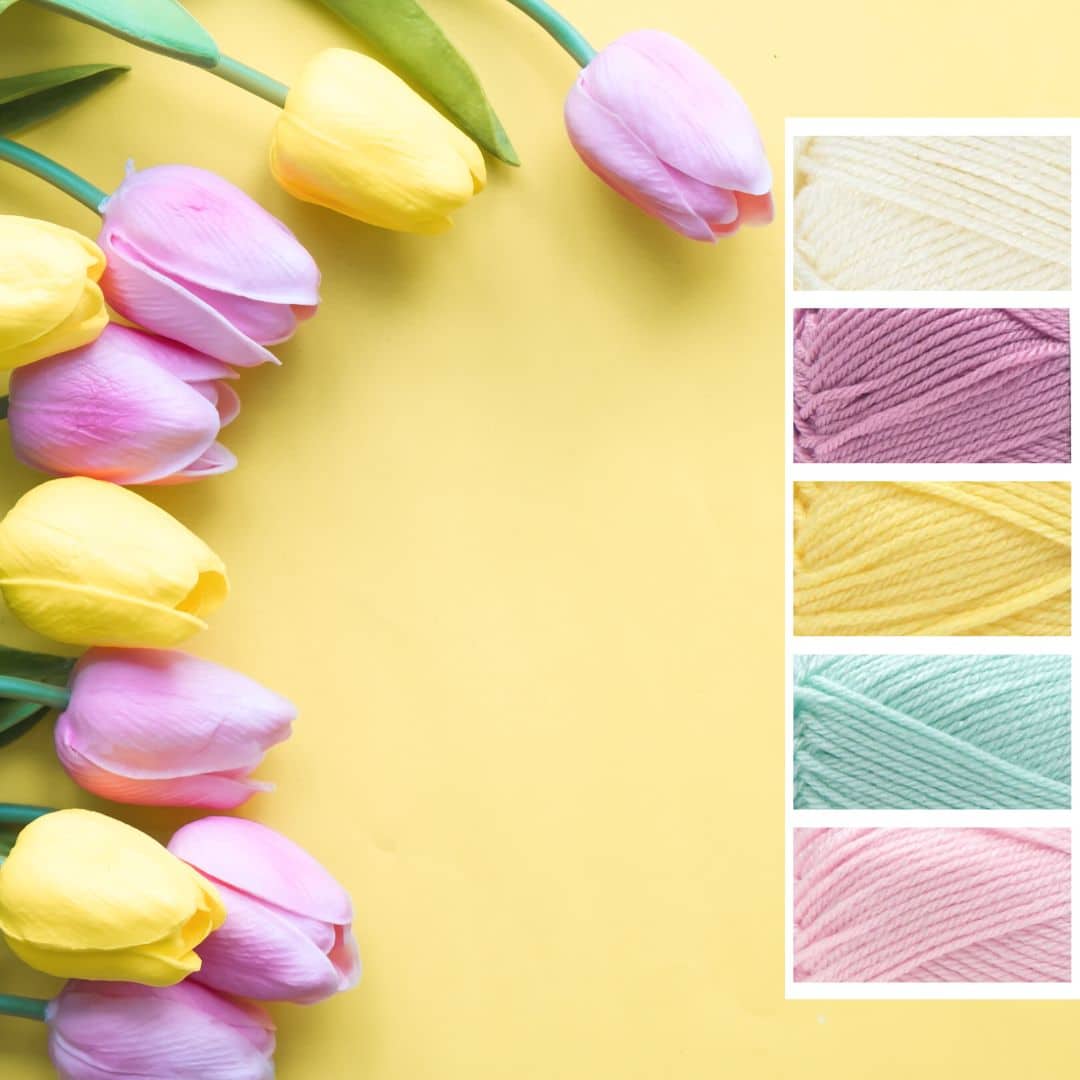 The yarn shown above in the palette is Basic Stitch Yarn from Lion Brand.
Ecru
Prism
Lemonade
Frost
Baby Pink
Lion Brand's Basic Stitch is a 100% Acrylic medium weight yarn that is most known for it's anti-pilling design. Take a look at these pastel spring yarn colors below.
---
Crochet Patterns for Spring
Now that you've taken a look at some of the best yarn colors for Spring, take a look at some spring crochet patterns below to use your new yarn on!
and