Crochet Easter Bunny Washcloth Pattern
Are you looking for a quick Easter Bunny pattern? If so, you can make this washcloth bunny crochet pattern with the free tutorial below!
Read on down to find the free pattern to make this cute little bunny today.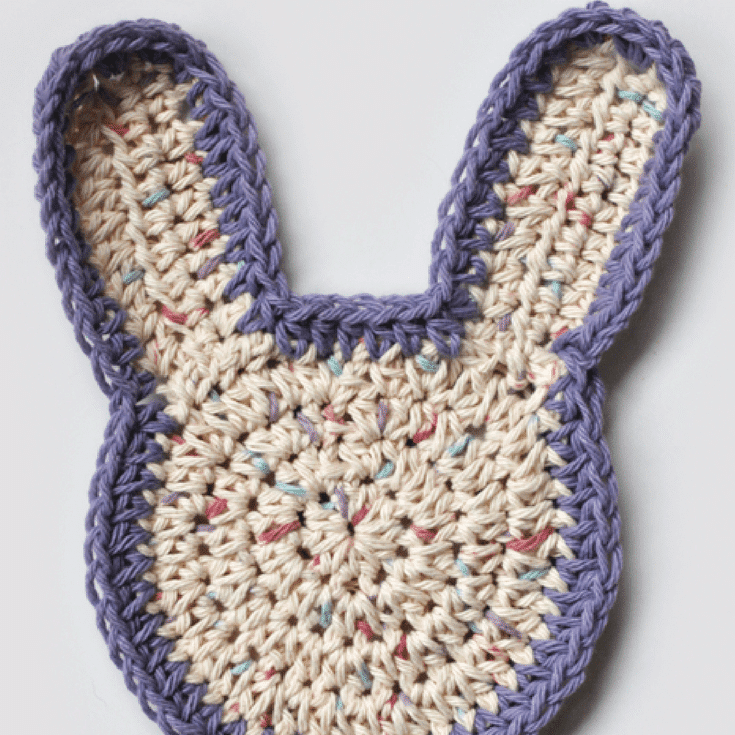 How to Crochet a Washcloth Easter Bunny Pattern
I am so excited to share my newest Easter crochet pattern the extra cute Easter Bunny Washcloth! It is such an easy pattern to work up, and You'll just need to know a few crochet stitches to make these.
How to Half Double Crochet
How to Slip Stitch
Plus, my kids are super excited to have these fun washcloths, and they may even get a shower willingly without a struggle. Cute pattern & clean kids. It's a win-win.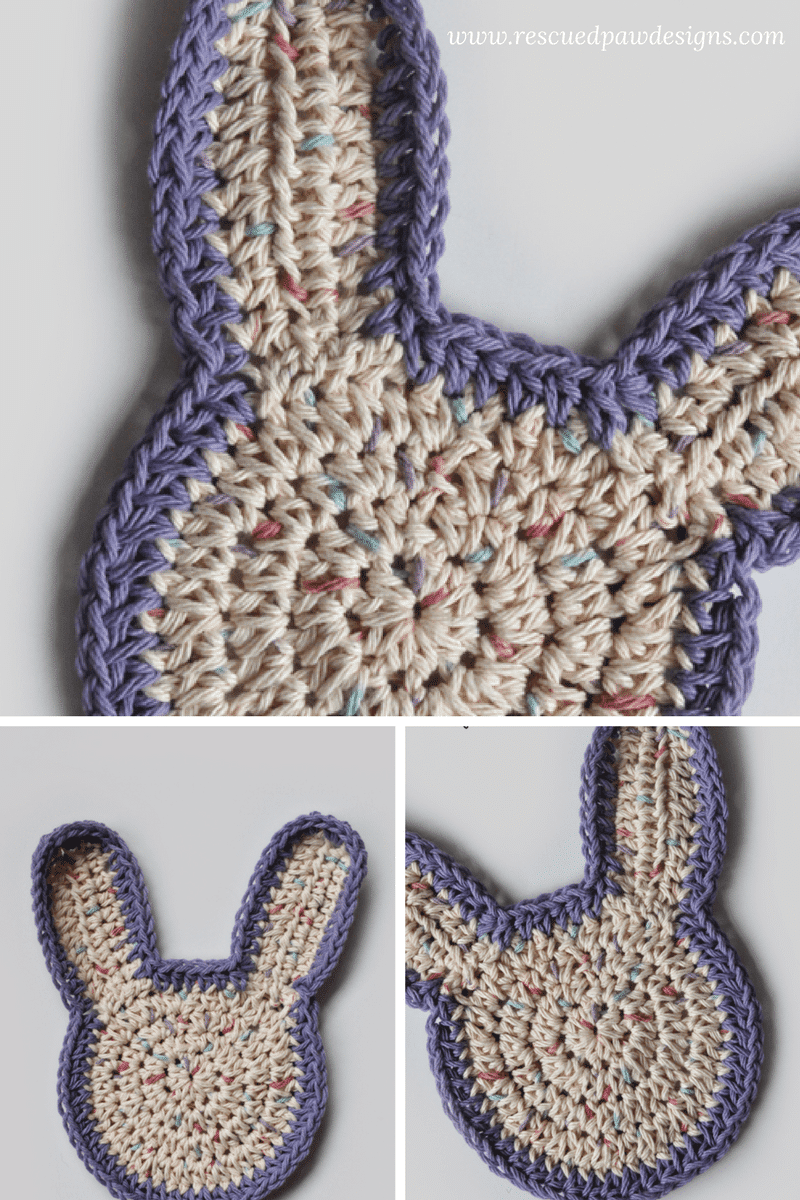 The Yarn for a Crochet Bunny Washcloth
To make these bunny washcloths, you will want to use Lily's Sugar'n Cream. It is a 100% cotton yarn that washes well and holds up to use. It is a four weight cotton yarn that comes in a beautiful variety of colors.
I used the colors Potpourri for the main part of the bunny and Soft Violet for the outline. Feel free to put your own spin on this design. I can't wait to see!
Ready to Get Started?
Scroll on down to find the free crochet bunny pattern and have fun!
I hope you enjoy this Easter crochet bunny pattern and Happy Spring!
Free Crochet Easter Bunny Pattern Washcloth
Skill Level: Easy
Materials
A 5.00 mm crochet hook

Cotton yarn, I used

Lily Sugar 'n Cream in Soft Violet and Potpourri Ombre
Scissors
Yarn needle
Measuring tape
Finished Size
6″ wide and 8″ tall (including ears)
Crochet Stitch Abbreviations
Notes
Free Bunny Crochet Pattern
Ears x2: (potpourri colorway)
chain (ch) 11, half double crochet (hdc) in 2nd ch from hook and in every stitch (st) across (10), turn.
ch 1, hdc in every st across (10), turn.
ch 1, hdc in every st across (10), turn. fasten off leaving a 6 inch piece of yarn
Head: (potpourri colorway)
ch 2, 10 hdc in 2nd from hook, sl st to top of first hdc. (10)
ch 1, 2 hdc's in every ch around. sl st to top of first hdc. (20)
ch 1, *hdc , 2 hdc's, repeat from * around, sl st to top of first hdc (30)
ch 1, *2 hdc's, hdc, repeat from * around, sl st to top of first hdc (45)
Finishing:
Securely attach ears to head evenly with yarn needle 6 chains apart on top of head ( you should have 6 chain spaces separating your ears)
weave in ends with yarn needle
Border: (soft violet colorway)
attach soft violet to corner of right ear and * hdc up side of ear (9 times) 2 hdc's in each of next 3 ch's (top of ear) hdc down side of of ear (9 times), 6 hdc's top of head, repeat from * for next ear. continue to hdc around the rest of the head , slip st to first hdc, fasten off and weave in ends.

If you have any questions about this easy crochet bunny pattern please feel free to ask! I am more than happy to assist in any way possible.
Thank you for stopping by to check out my pattern. Please head on over to our shop to check out even more crochet patterns.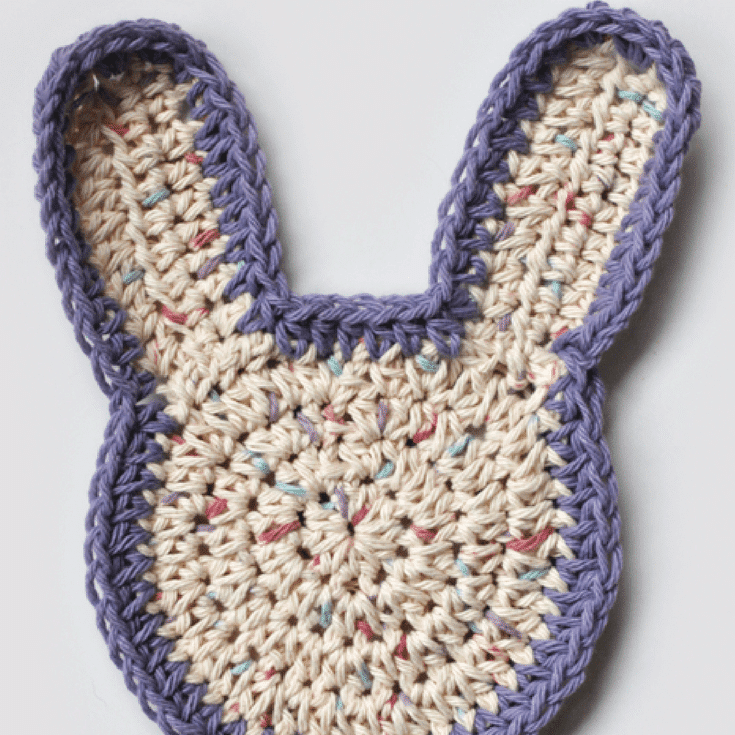 ---
More Free Crochet Easter Patterns